As an Amazon Associate, I earn commissions from qualifying purchases (
disclosure policy
).
What's a Super Bowl without food? Right? I know you are with me! Delicious Super Bowl Recipes curated just for you! You are going to love this collection of Super Bowl Party Food Ideas; from easy appetizers, finger foods, meals, sweets, snacks and drinks.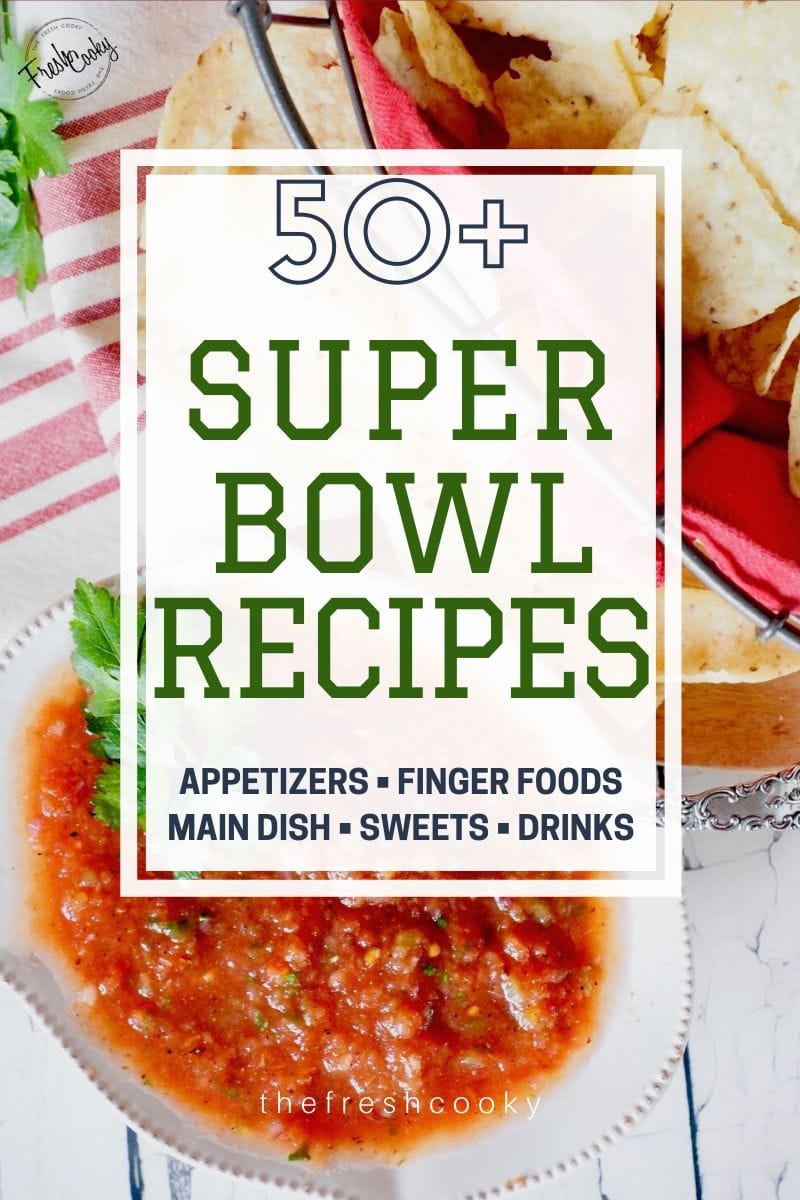 Be honest, why do you enjoy hosting or going to a Super Bowl party? Oh sure, it's for the game, but not everybody's team makes it every year, so why else?
The commercials, yes, they are fun, but for me, it's for the yummy snacks, munchies and great food.
Whether you are going to someone's house or hosting a Super Bowl Party, there are bound to be a few recipes in this collection you are going to love. You might enjoy this popular recipe for Cheesesteak Sandwiches, or Hammy Sammies, or maybe go with the classic Creamy White Queso Dip.
Super Bowl Recipes | Appetizers & Finger Foods
Super Bowl Appetizers & Finger Foods
Magnificent Main Dishes
So, you want more than finger foods? You want a meal, something that will fill bellies and make them smile! Well browse through these delicious, tried and true recipes.
Super Bowl Recipes | Main Dish
Super Bowl Recipes | Sweets & Treats
Oh yeah, my favorite part! Will you make mini desserts, giant decadent Chocolate Cake? Maybe you will make a sweet-tart Key Lime Pie, or this make ahead Tiramisu, or maybe you just go with the gold standard, Chewy Chocolate Chip Cookies or these crazy good Crumbl cookies!
Whatever you decide, make lots, because this is our favorite part!
Super Bowl Sweets & Treats
Delicious Drinks (Kid & Adult Friendly)
Everyone gets thirsty during the big game, and while I highly recommend filling a gigantic beverage dispenser with crisp, refreshing, ice water, you may also want to have a couple of fun drink stations. Cocktails, Mocktails, Iced and Hot Teas and more!
Enjoy these other fabulous foodie collections as well!
I hope you found a recipe or two you loved!
If you loved something, please comment below!
Thanks for Pinning these Super Bowl Recipes