As an Amazon Associate, I earn from qualifying purchases. Please read my disclosure policy.
Hands down this is my favorite white Mexican cheese dip, or queso mozzarella or queso fresco cheese dip. Doesn't matter what you call it, there is no Velveeta in site with this amazing all-natural dip recipe. Mine is loaded with real cheese including mozzarella, green chiles, and aromatic Mexican spices.
There is nothing more perfect for a big game day, Super Bowl party, Taco Tuesday, tailgate party than a cheesy, gooey spicy mozzarella queso cheese dip! Unless of course you add this creamy homemade guacamole and blender salsa. This is Mexican restaurant queso people; only it's homemade!
ANd if you are looking for more great entertaining dip ideas then try these popular recipes; Cowboy Crack Dip, Crudite Dip recipe for vegggies, and this Cranberry Cream Cheese Dip!
I've never been a fan of fake cheese. Have I eaten fake cheese? Oh sure, but I can't say I feel good about it and so I've been on the hunt for a great recipe, that uses real ingredients — I'm pretty sure I've found THE recipe!
I've made and tweaked this recipe many times now, getting it just the way we like it and after serving for several high schoolers, young and old-ish adults at a party last weekend, the reviews are in that this is AMAZING queso!
And just in time for the Super Bowl!
Queso Mozzarella Ingredients
The full list of ingredients and measurements are in the printable recipe card at the bottom of the post.
Cheese | It wouldn't be the best, cheesiest queso fresco cheese dip without cheese now would it? I use a blend of white American cheese (real milk, no oils), a handful of mozzarella cheese and sharp white cheddar for a bit of bite.
Half & Half | Is what helps make this super creamy!
Spices | Real Mexican spices are what provides the flavor and aromatics you are used to in Mexican restaurant queso. I use Red Pepper flakes, Cumin, Chili Powder, Nutmeg (yes!) and Kosher salt.
Herbs & Heat | With real cilantro, green chiles and chopped jalapeno, this makes this the freshest queso in town.
TOP TFC TIP | Prep your ingredients — once you start this recipe, you shouldn't stop stirring! Chop, open, mince, dice, and measure.
How do you make White Mexican Cheese Dip
I use whole milk, all-natural white American cheese from the deli; have them slice it thin, then it's easier to chop into small pieces. There is no oil in this cheese like other American cheeses.
Pour half-and-half into a medium (heavy-bottomed) pot and heat over medium-high heat.
Once it starts simmering, but not boiling (it will crawl up sides of pan slightly when ready), reduce heat to low.
If using a cast iron skillet to serve, warm on low on the stove or in the oven.
In small batches add your American cheese into the cream, whisking until smooth before adding more cheese. It melts quickly, so keep adding a little at a time.
Once American cheese has been incorporated, start whisking your mozzarella and cheddar cheese into the queso, again in small batches. Whisk until melted and smooth.
You may want to add a little more mozzarella (or a little sharp cheddar, a small handful is good) depending on your desired queso thickness.
Don't stop stirring and whisking the White Mexican Cheese Dip
Stir in the green chiles or chopped jalapeños if preferred, or go crazy and add both! Whisk or stir until mixed.
Add chili powder or cumin or a bit of both, ground nutmeg (optional, but so good), red pepper flakes, sea salt and white pepper. Stir well. See notes for other spice options.
Remove from heat and pour into a porcelain or ceramic serving dish or a small cast iron skillet.
Cast iron works great since you can heat them ahead of time and they hold their heat for a while, but not forever.
If rewarming is needed when serving in cast iron, return to the stove top over low heat, adding a splash of cream or milk; stir to blend.
You can also pour into a mini slow cooker for serving, it will keep it warm and smooth, stir occasionally.
Suggested Toppings for Queso Mozzarella
Add all or some of the garnish suggestions below to the top of your queso; it adds a pop of color, but adds flavor too.
chopped tomatoes
fresh diced jalapeños
jarred jalapeños, whole or diced
fresh cilantro, chopped
red onion, minced
Serve this Mexican restaurant queso with your favorite tortilla chips and use to drizzle on top of my easy Chipotle Chicken burrito bowls.
Frequently Asked Questions
What is White Queso Dip made of?
I guess that depends on your recipe, traditional white queso dip is made with a milk product (I use half and half), white American cheese (not yellow), creamy mozzarella cheese and a bit of sharp cheddar, those ingredients along with traditional and aromatic Mexican spices make up the ingredients for white queso dip. With no Velveeta in site!
How can I rewarm my White Mexican Cheese dip?
You can keep your dip warm by placing in a small crockpot or in a heated cast iron pan. But if you need to make it ahead of time, refrigerate until ready to use, then either microwave in 30 second intervals, stirring until warmed. Or return to the stovetop, add a touch of cream or milk and stir until hot once again.
How long does Queso mozzarella last in the fridge?
Store our queso mozzarella in an air tight container in the fridge up to one week.
How to Warm Store Bought Tortilla Chips
I love warm tortilla chips. To warm spread a layer of chips on a cookie sheet and warm on 250º for 8-10 minutes until warmed or place in microwave safe bowl and heat on high 30 seconds at a time until warmed.
Invite some friends over, turn on a game, enjoy dipping pool-side, or serve over your favorite Mexican dish (try on burritos, tacos, cheesy enchiladas and in quesadillas).
Looking for more of a make-ahead, but still wows your friends and family appetizer recipe? Try these Cheesy Dips!
This recipe for white queso dip was adapted from The Cookie Rookie
Great Recipes to serve with your Mexican Restaurant Queso
Like this recipe?
Don't forget to give it a ⭐️⭐️⭐️⭐️⭐️ star rating and comment below the recipe!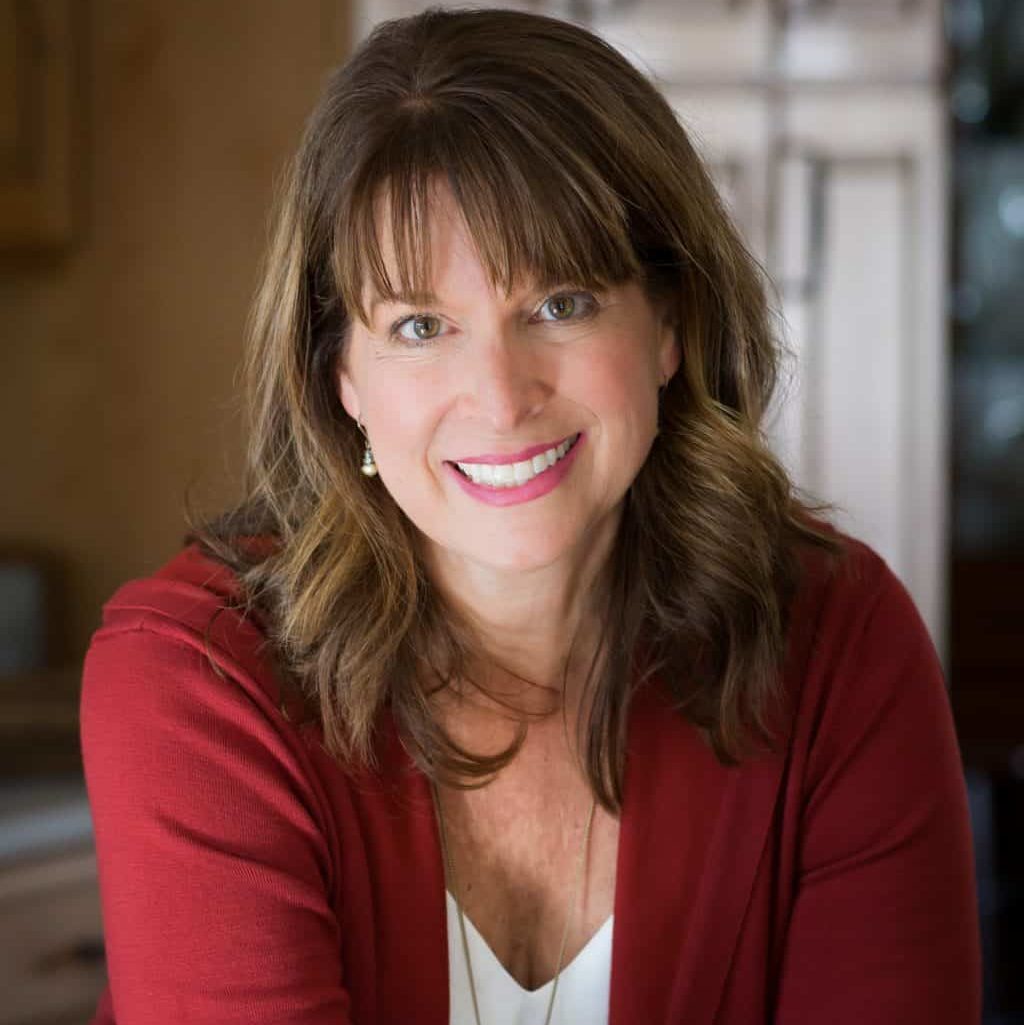 About Kathleen Pope
Recipe Innovator | Food Photographer | Food Writer
Hi, I'm Kathleen Pope. Here at The Fresh Cooky you will find easy, mostly from-scratch, trusted recipes for all occasions. From speedy dinners to tasty desserts, with easy step-by-step instructions. I am here to help teach you how to make mouthwatering recipes without spending hours in the kitchen. Read more about Kathleen here.