Famous Flank Steak Marinade
As an Amazon Associate, I earn from qualifying purchases. Please read my disclosure policy.
Memorial day; the unofficial herald of the summer season! This tremendously easy Flank Steak Marinade, a.k.a. Nana & Papa's Famous Flank Steak Marinade is the perfect recipe this summer and it's gluten free with only 5 ingredients.

FAMOUS FLANK STEAK MARINADE
Memorial day — a day off, prime time for barbecues…but truly I hope you take a moment to reflect on those who died while serving our country, fighting for the very freedoms we enjoy on this holiday. What a humbling, magnificent and noble sacrifice they made so we may enjoy our barbecues without fear, amongst the many other freedoms we enjoy.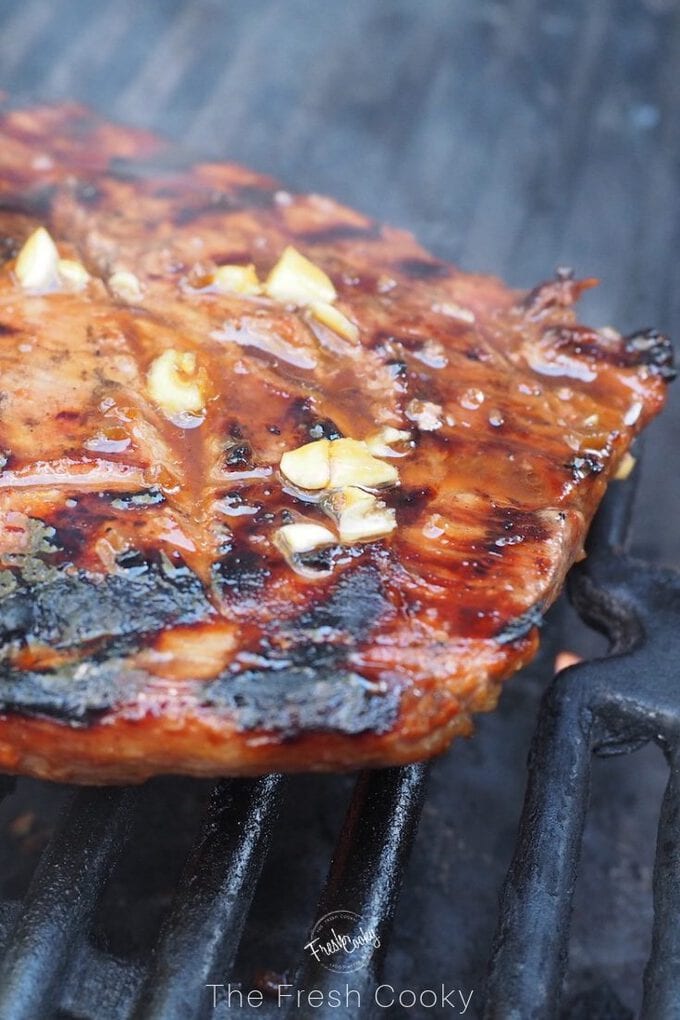 Whether you are hosting a barbecue or just feeding your own family, this is one of our families favorite beef marinades, in our home it's Nana & Papa's FAMOUS flank steak marinade! In fact, it has a story (shocker).
While preparing the marinade the other day, my husband said to me, "Many a twenty-something has been fed this famous flank steak," he had that far off look, one of sweet memories of days gone by…with dear friends. This precious couple has mentored us, fed us spiritually and literally, counseled and nurtured us.
Our boys know them as Papa John and Nana Liz. We are so very grateful for this couple who still pour their lives into countless singles, couples and kids, most especially ours. Each time we make this marinade we think of and pray for this wonderful couple.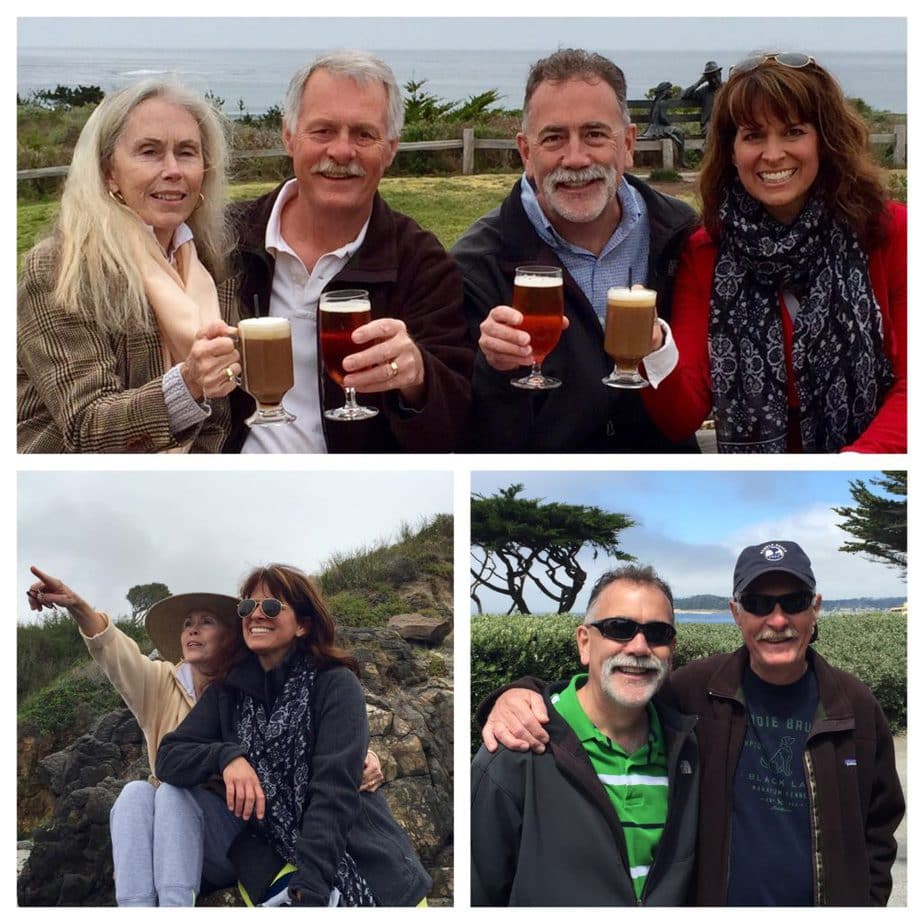 THE BEST BEEF MARINADE
As with most marinades the longer they hang out in the marinade, the better infused the meat will be, enhancing the flavors. So make it in the morning, or the night before and let it hang out for 4 hours or more!
BEST BEEF MARINADE INGREDIENTS
A beautiful cast! Fresh ginger, garlic, a touch of brown sugar, oil and teriyaki sauce (or substitute soy sauce, Gluten free Tamari or Bragg's Liquid Amino's). I am loving avocado oil, have you tried it? I thought it would taste, well…avocado-y, but it's a lovely, light oil that doesn't taste of avocados, which I love, but I don't necessarily want all of my foods tasting like them. Give it a try!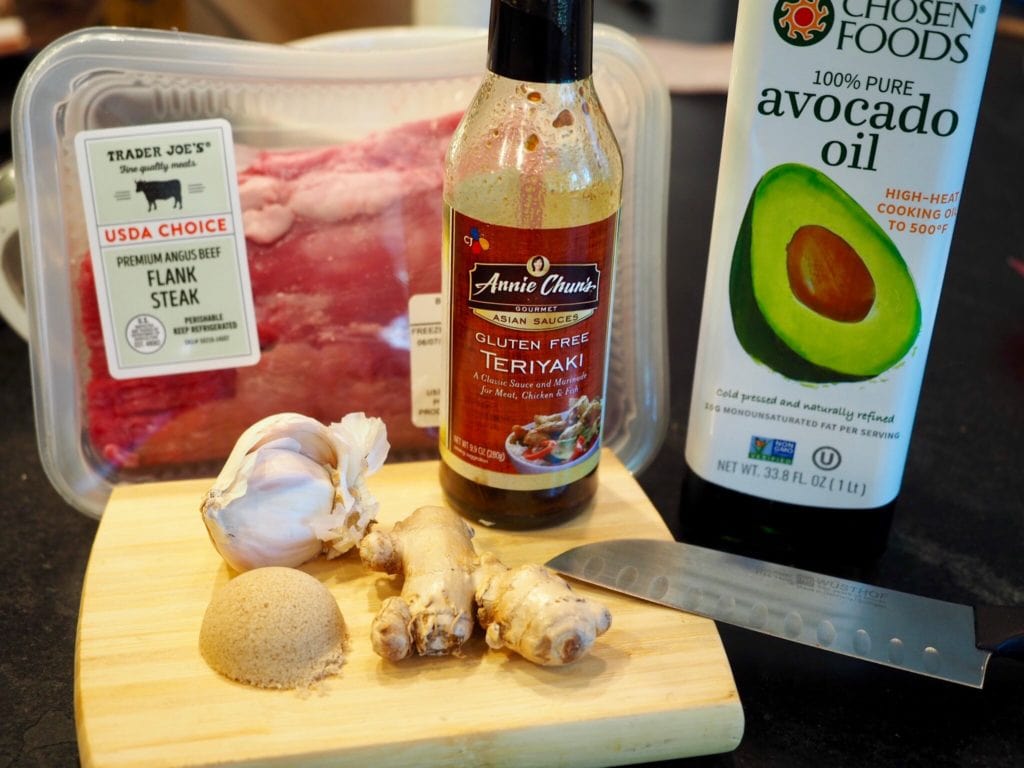 Pour the oil, teriyaki (or soy) sauce and water into a small mixing bowl. Mince garlic and ginger and place into liquids, add brown sugar and whisk well.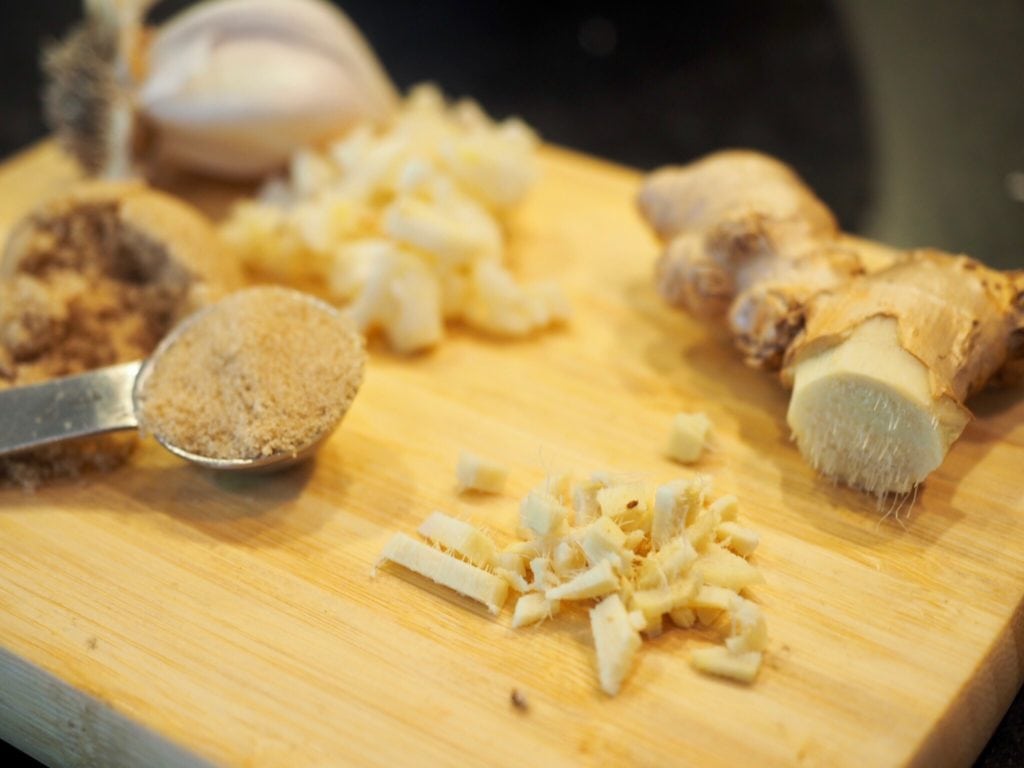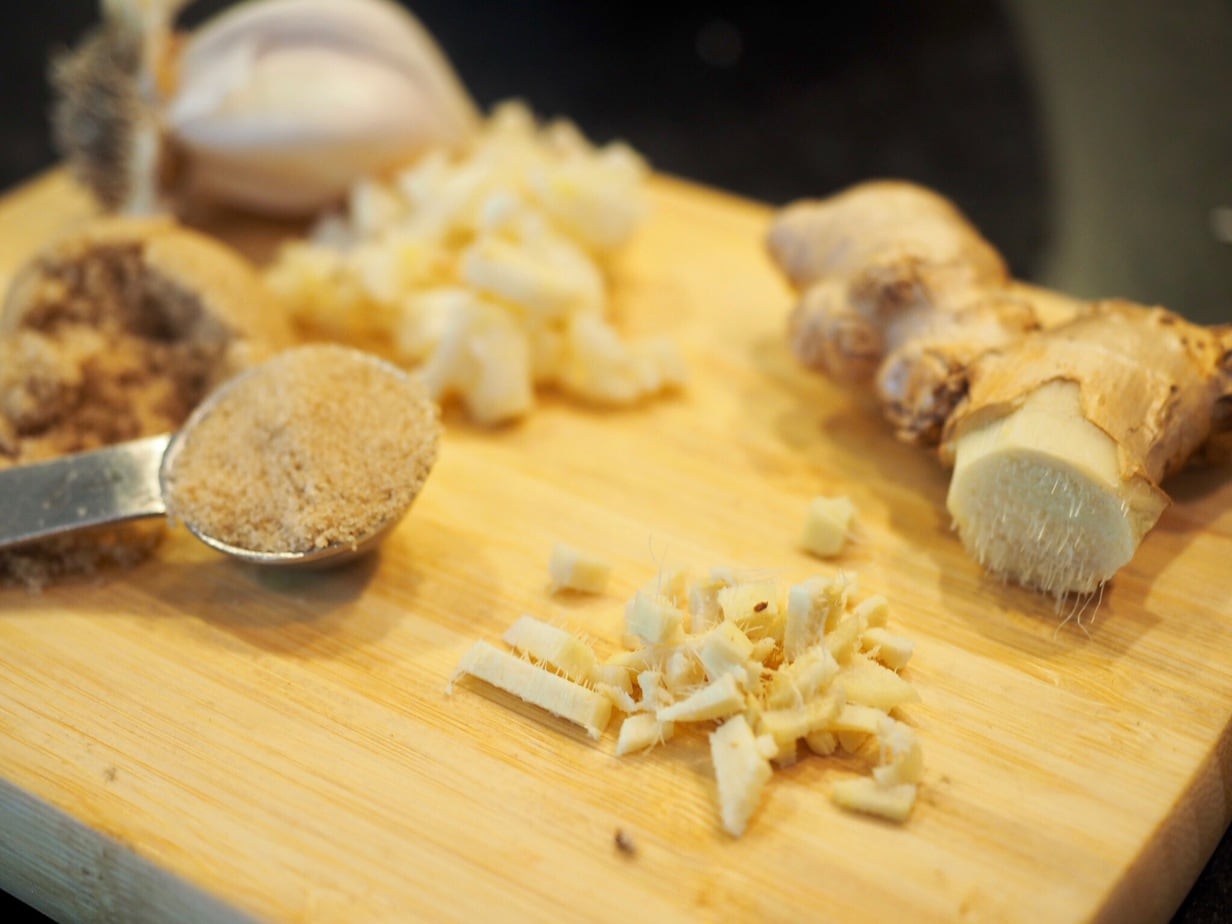 GLUTEN FREE MARINADE
By simply making sure your Teriyaki or Soy sauce is Gluten Free, you've just adapted this recipe to be Gluten Free! If you like this Gluten Free Marinade, try my delectable Coconut Lime Chicken Marinade or my Shish Kebab Beef or Chicken Marinade.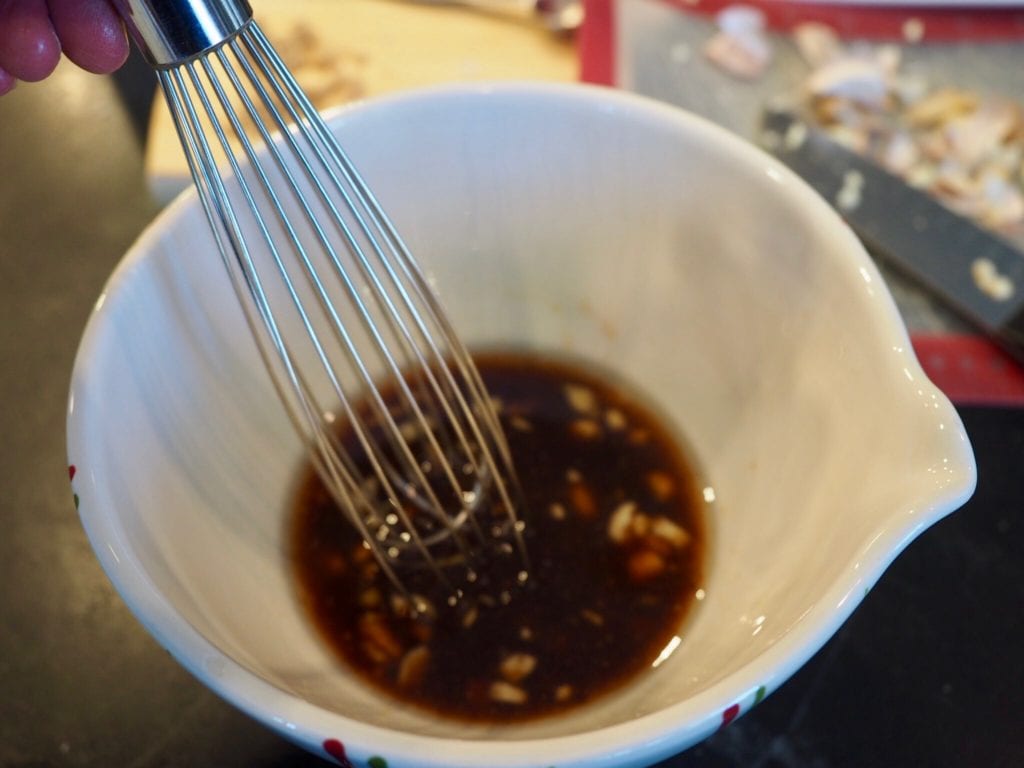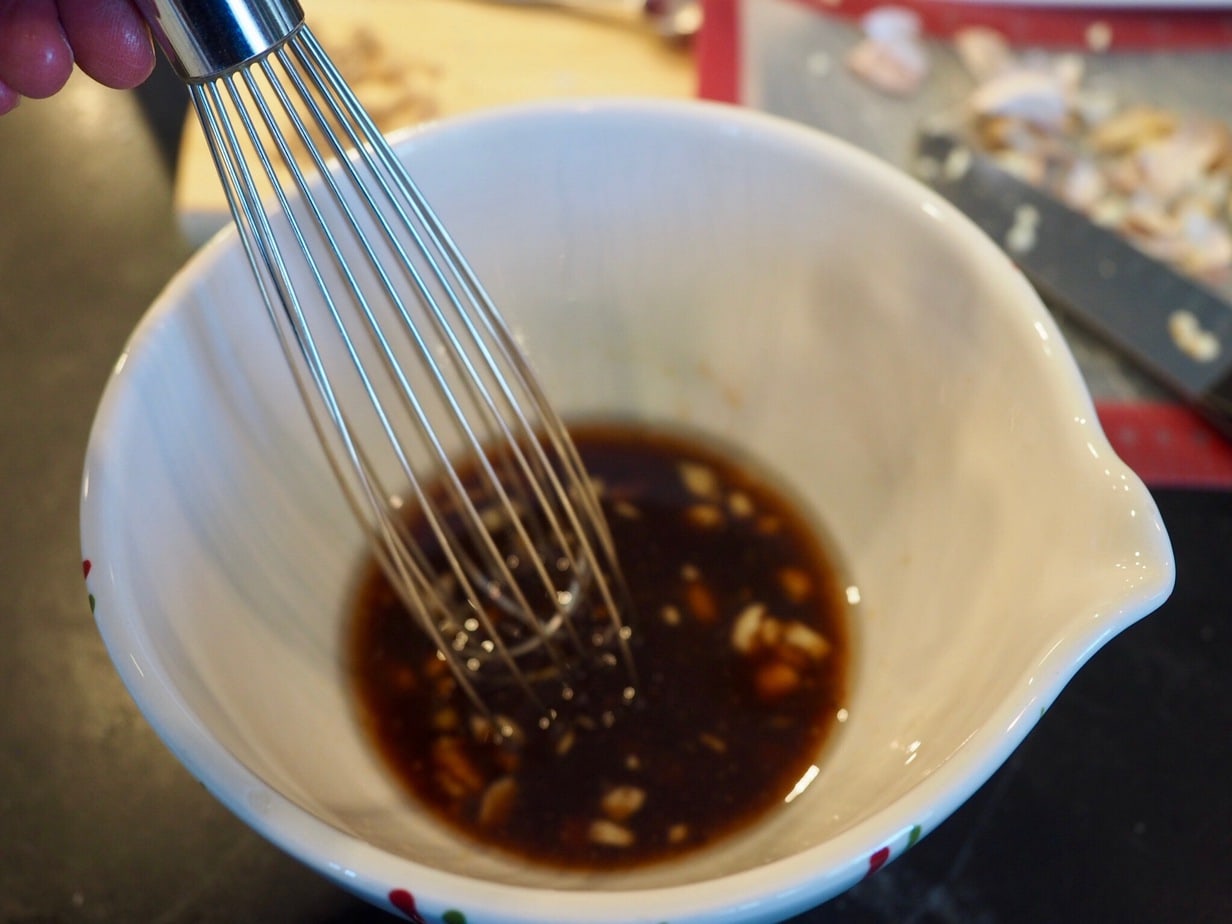 Next score your flank steak; using a sharp knife using just the tip, slip it just careful into the flesh and slice diagonally across and again the other direction. Flip and do the same on the reverse side.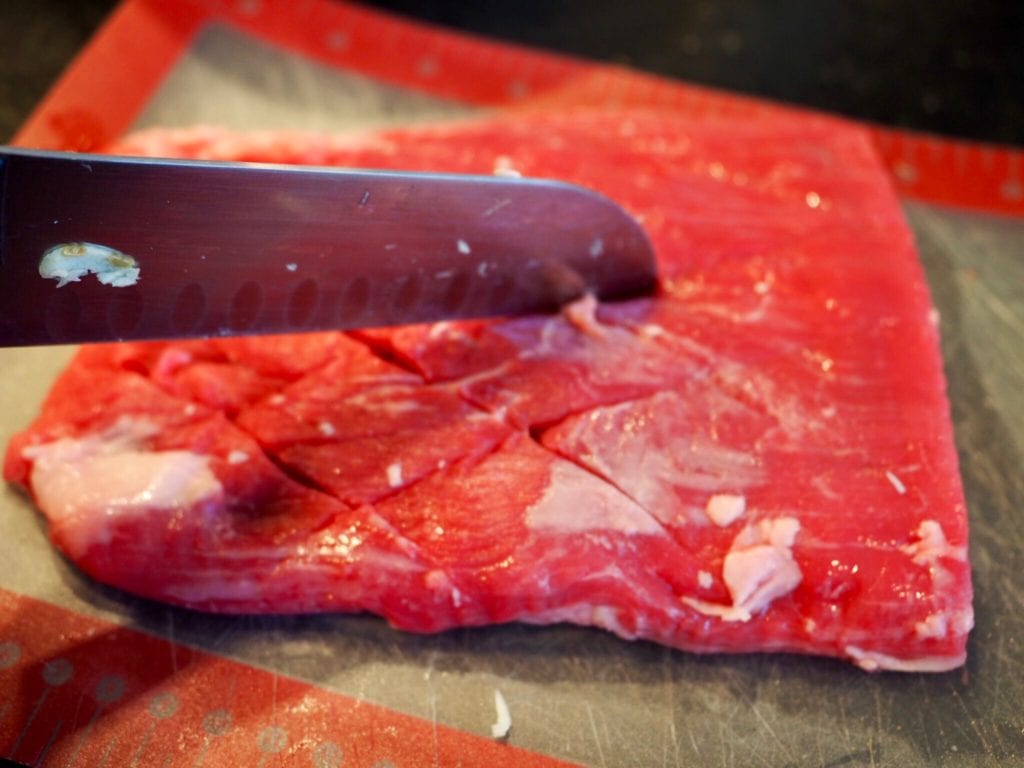 Place flank steak in a glass dish and pour marinade over the top, making sure to lift the steak slightly so the marinade gets under the steak as well.
BEST GRILLED FLANK STEAK
I made just enough for our family, using a smaller flank steak, but most of the time, I get a couple of larger flank steaks from Costco and double the marinade. Placing one in a freezer baggie (don't forget to write on it) pour half the marinade over and freeze. When ready to barbecue, thaw in refrigerator overnight, prepare as directed.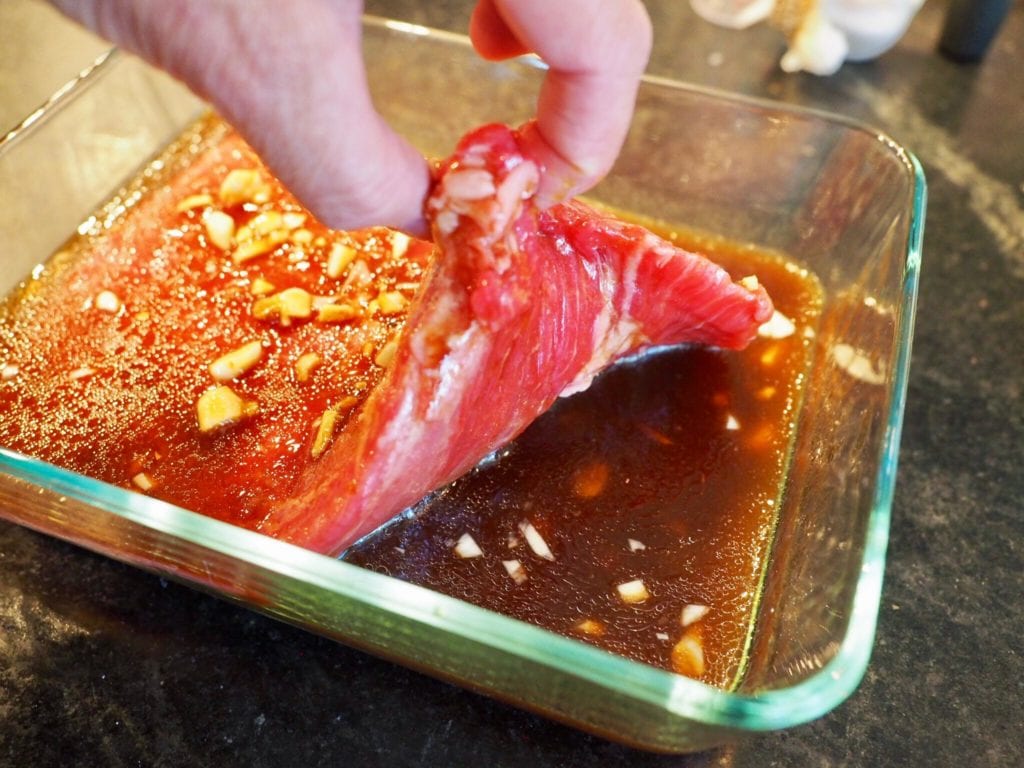 Let it hang out in the fridge marinating for 4 hours or more! Turning flank steak half way through marinade time.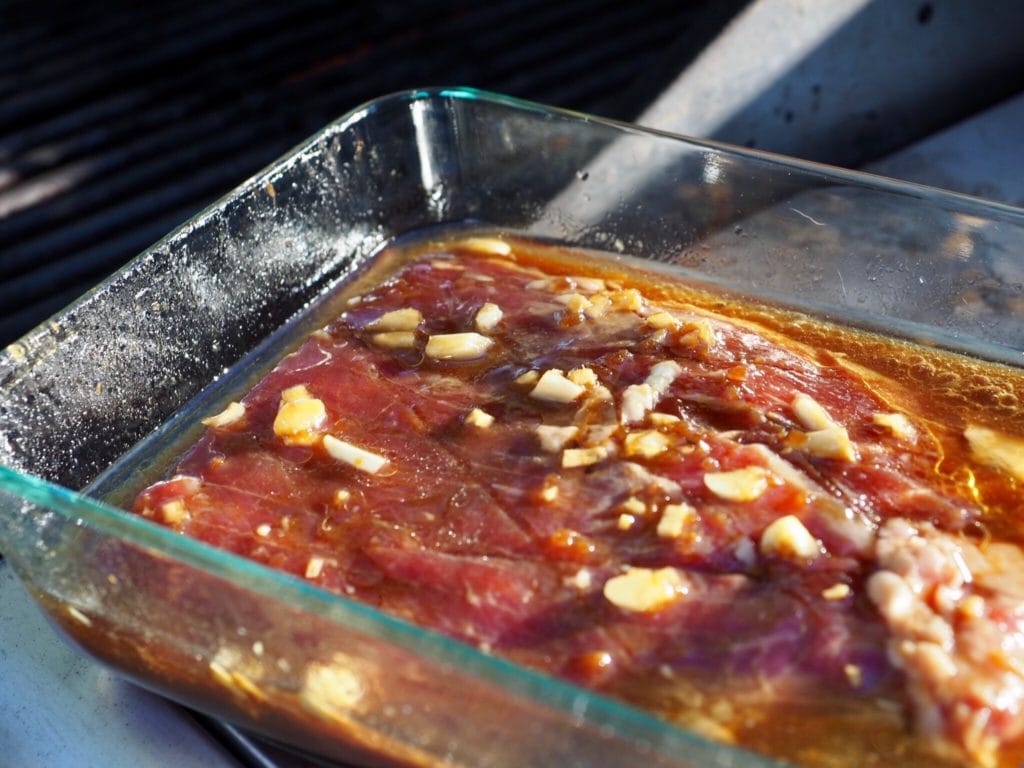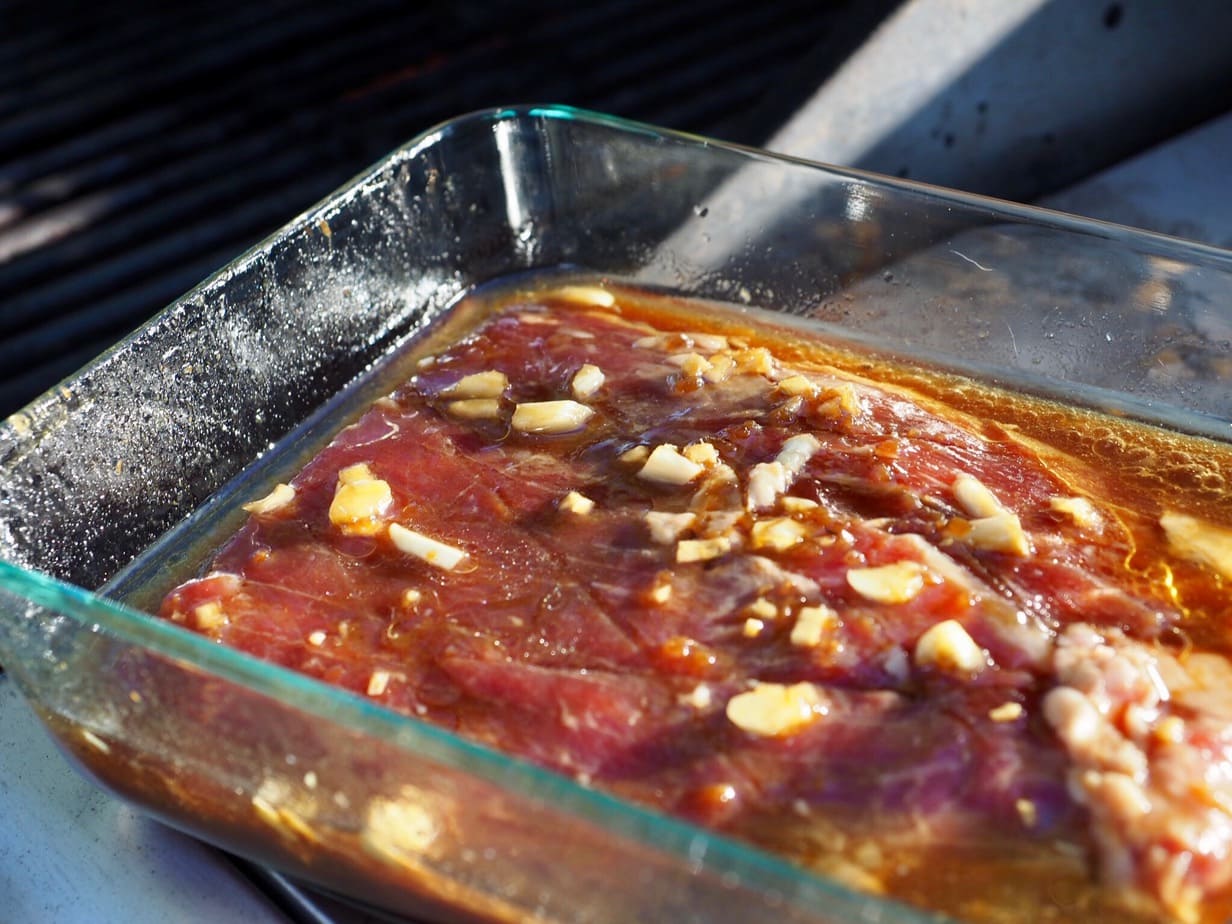 Heat grill to high, then turn down to low and grill steak for 6-8 minutes per side (6 for pinker center, 8 for more well done).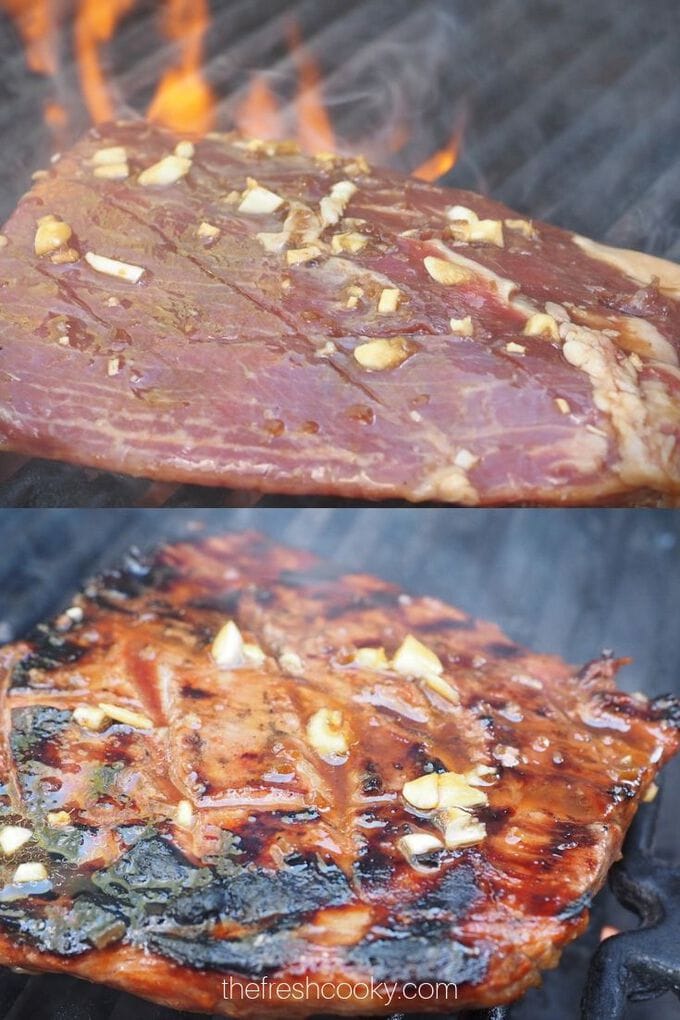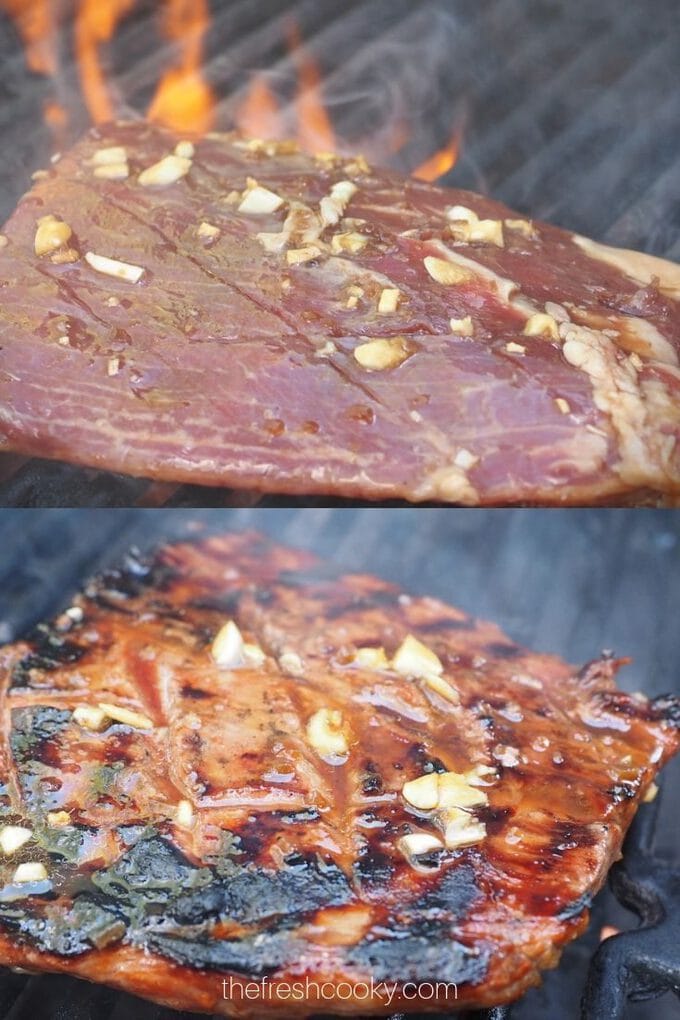 If desired, you may pour the excess marinade over the meat while grilling, be careful though as flare-ups will occur due to the oil; watch that the fire goes out so that the meat doesn't char.
Why should I let my meat rest?
Once meat is done to your liking, remove from grill to a plate, cover with foil, allowing it rest for 5-7 minutes before slicing.
As a matter of fact, while the steak was resting, I whipped up a couple of refreshing 4 Ingredient Margaritas.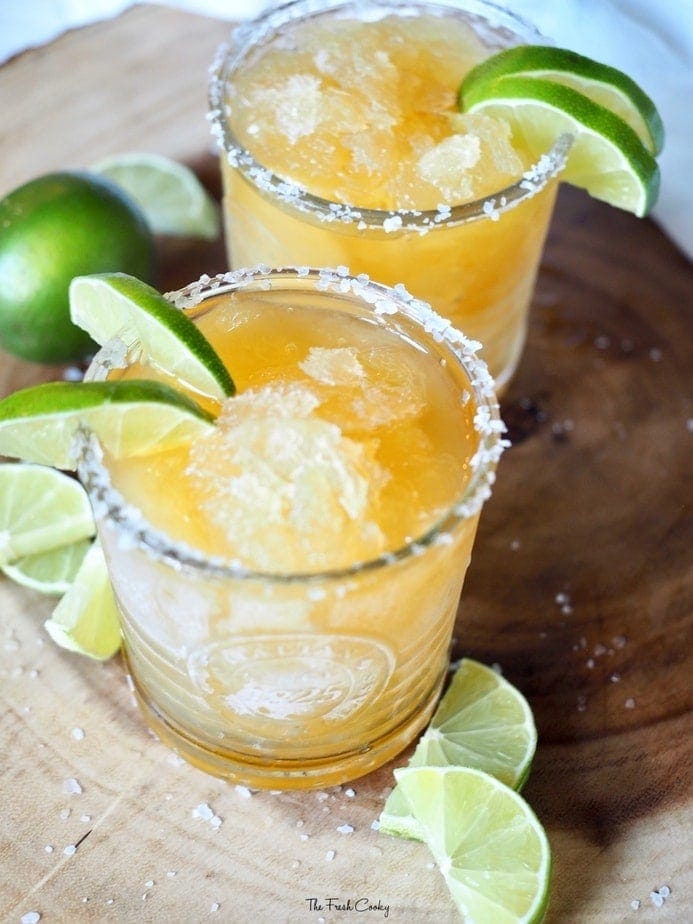 Allowing the meat to rest, gives it time to finish cooking and all those delicious juices to stay in the meat. Don't be tempted to slice into it beforehand. Once rested, slice against the grain into thin slices and serve immediately.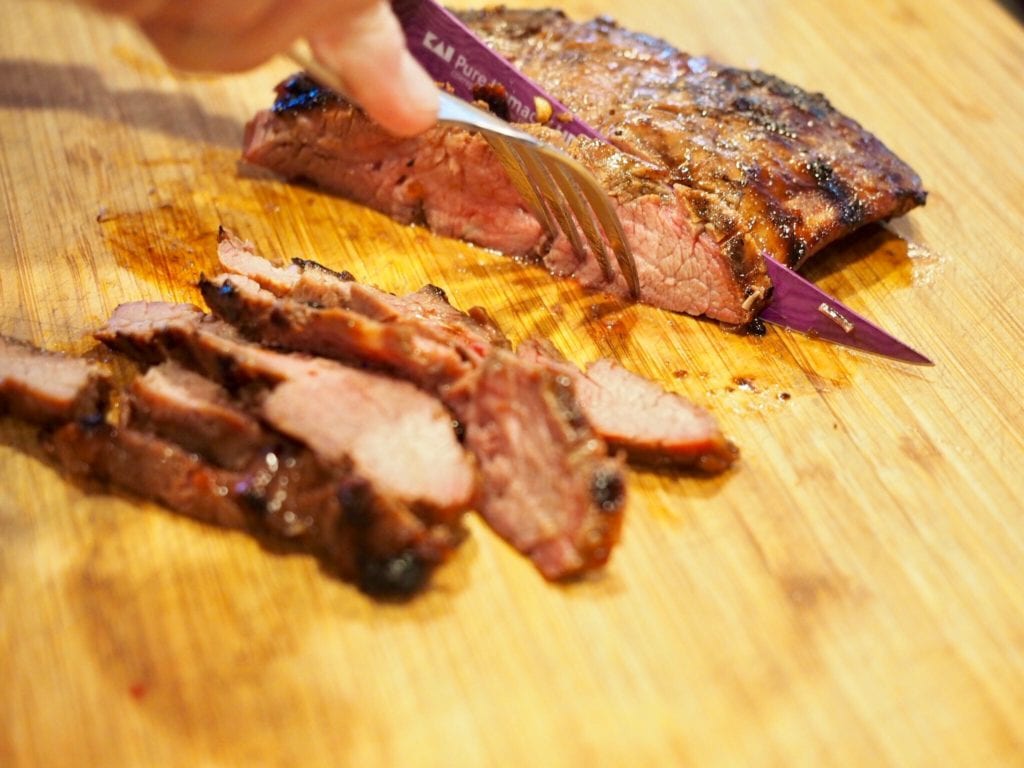 Delicious served with fresh watermelon, a simple salad.
Accompany with a crusty bread or biscuits (mine were Annie's Organic Canned biscuits) and maybe a baked sweet or regular potato. Simple, filling, elegant.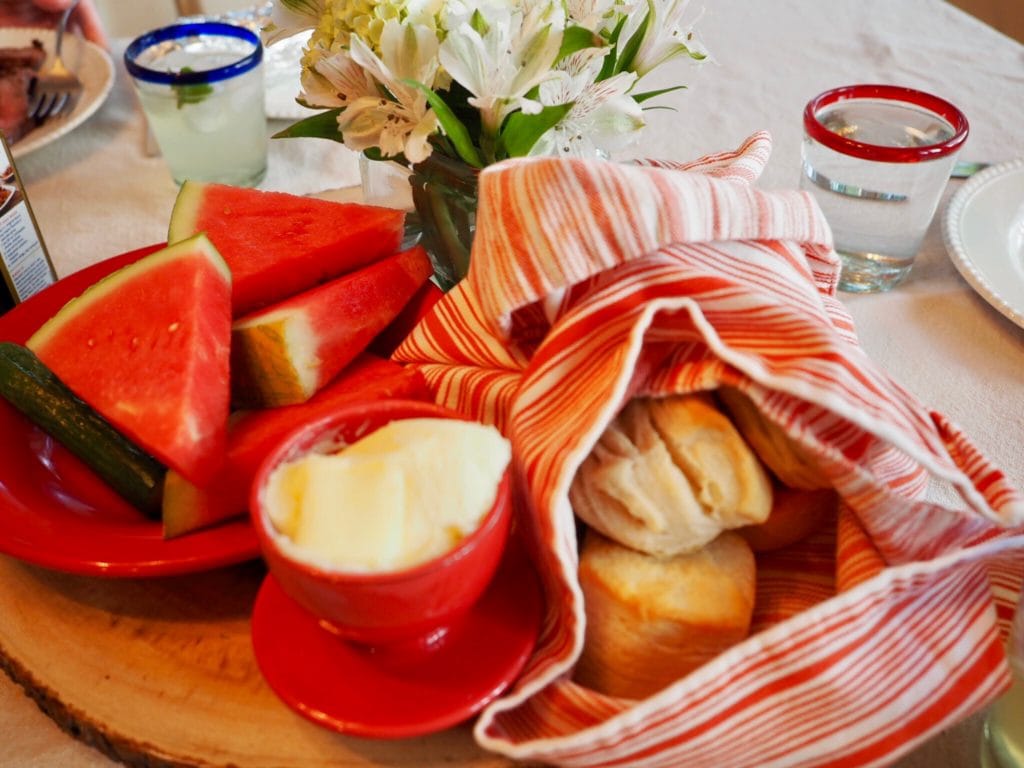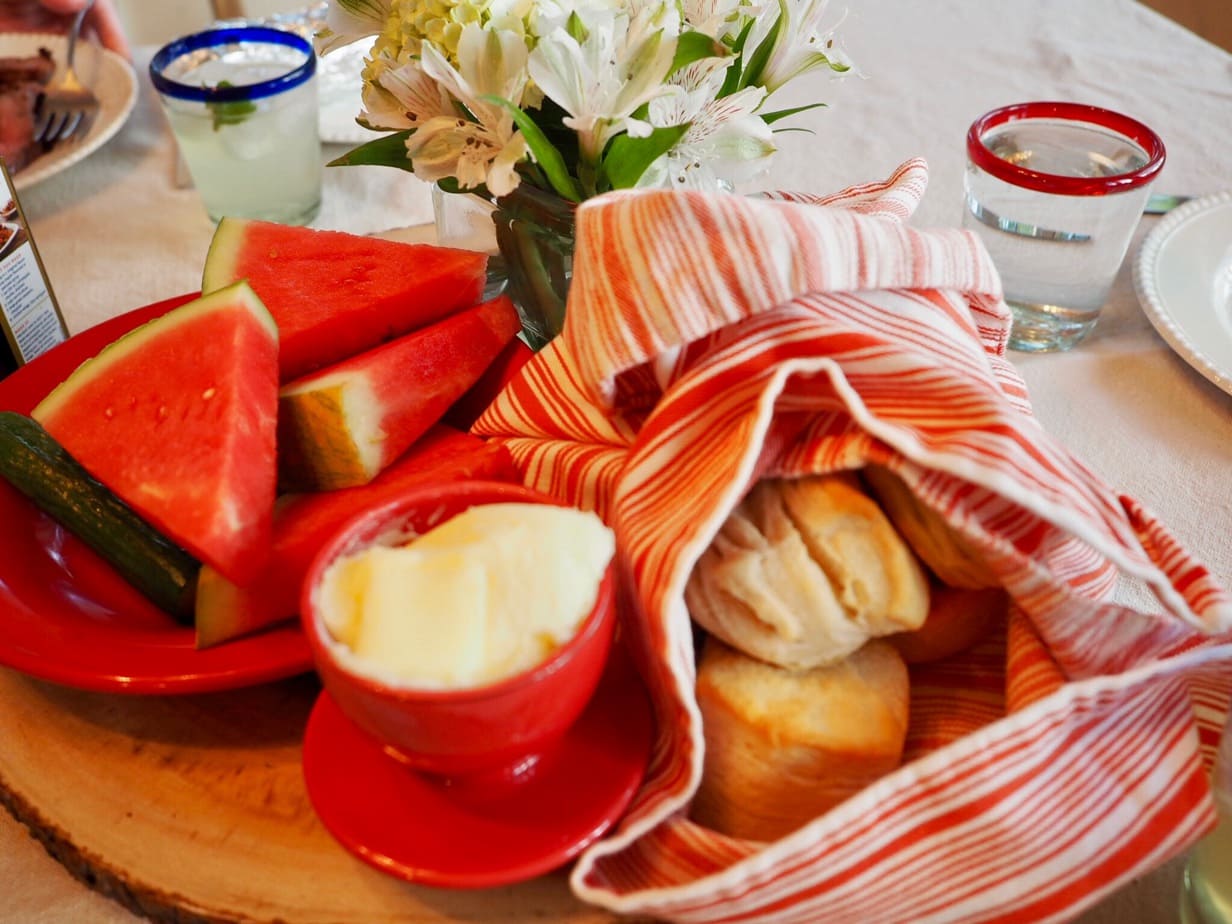 Sit down, take a load off, relax with your family, enjoy a meal together and laugh… a lot…mainly at yourself!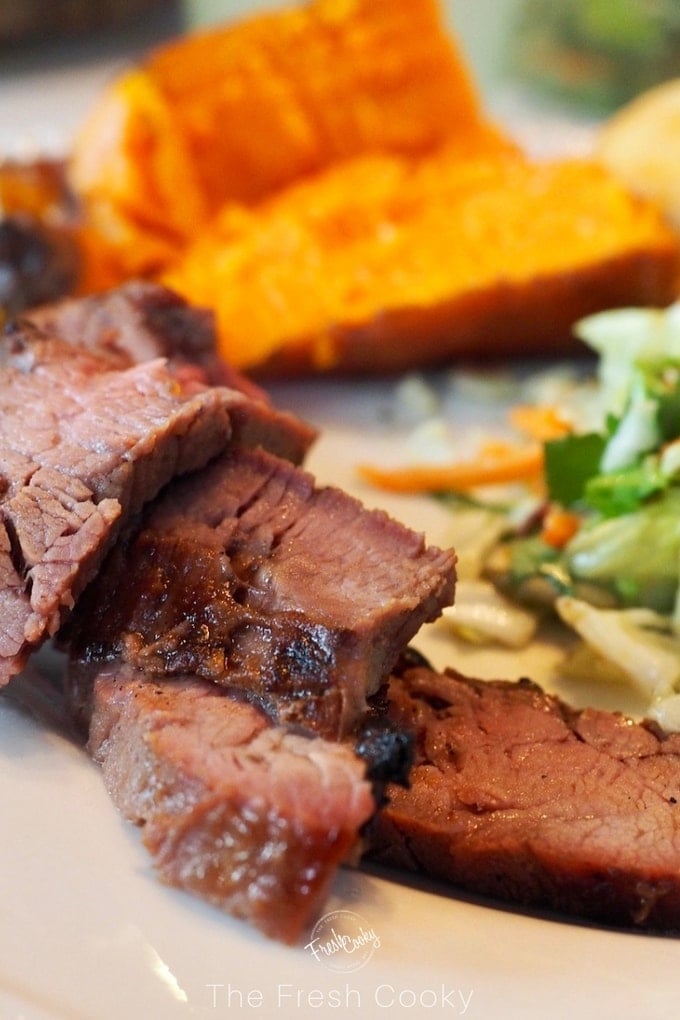 If you enjoy soy and Asian inspired sauces, also give these a try:
Like this recipe?
Don't forget to give it a ⭐️⭐️⭐️⭐️⭐️ star rating and comment below the recipe!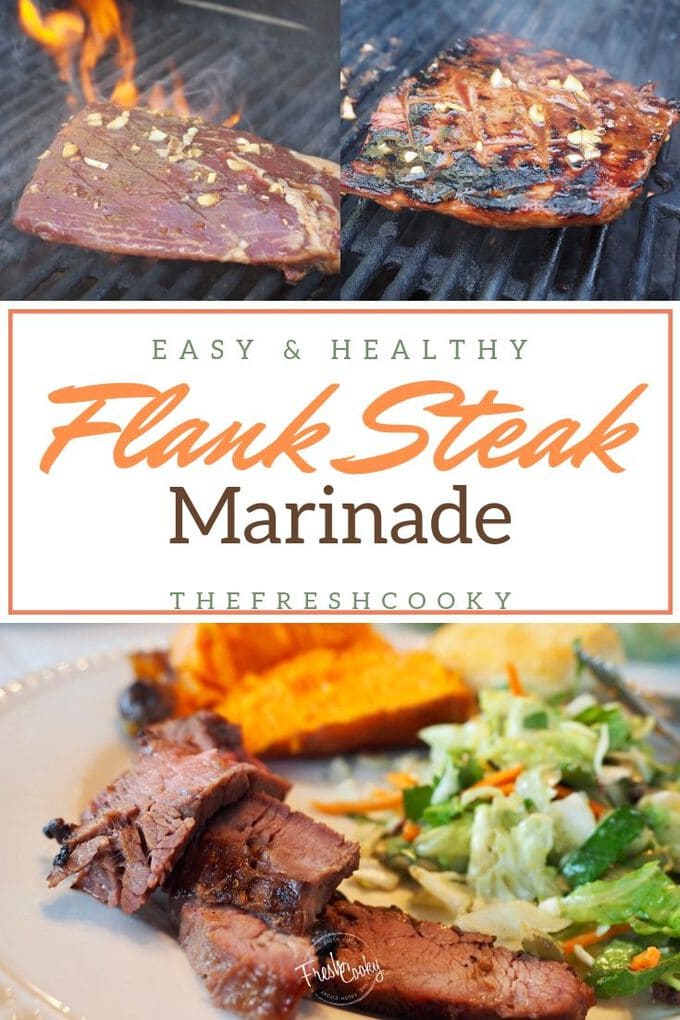 Recipes to Compliment Grilled Beef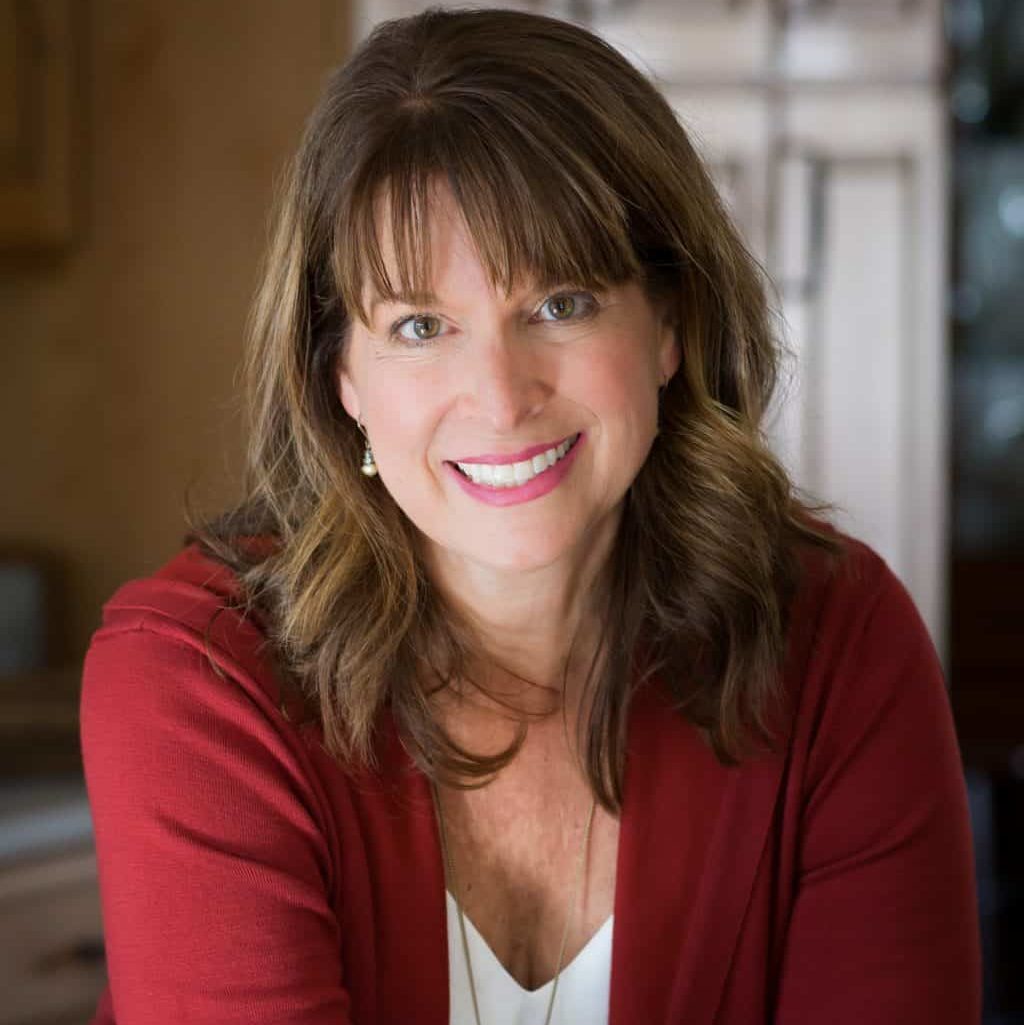 About Kathleen Pope
Recipe Innovator | Food Photographer | Food Writer
Hi, I'm Kathleen Pope. Here at The Fresh Cooky you will find easy, mostly from-scratch, trusted recipes for all occasions. From speedy dinners to tasty desserts, with easy step-by-step instructions. I am here to help teach you how to make mouthwatering recipes without spending hours in the kitchen. Read more about Kathleen here.