Copycat Starbucks Passion Tea Lemonade Recipe
As an Amazon Associate, I earn from qualifying purchases. Please read my disclosure policy.
Copycat Starbucks Passion Tea Lemonade is so refreshing with passion fruit flavors. Today I'm showing you how to make one at home for a fraction of the cost. It is my favorite drink, full of refreshing tart flavor perfect for summertime. This herbal tea will become your favorite summer drink!
Long ago I started making my own hibiscus refreshers and today you are going to learn how to make delicious, nutritious Passion (hibiscus) tea concentrate so you can start making your own at home and saving money too!
Love Copycat Recipes? Try this Starbucks Coffee Cake, Panera Orange Scones or Starbucks White Hot Chocolate.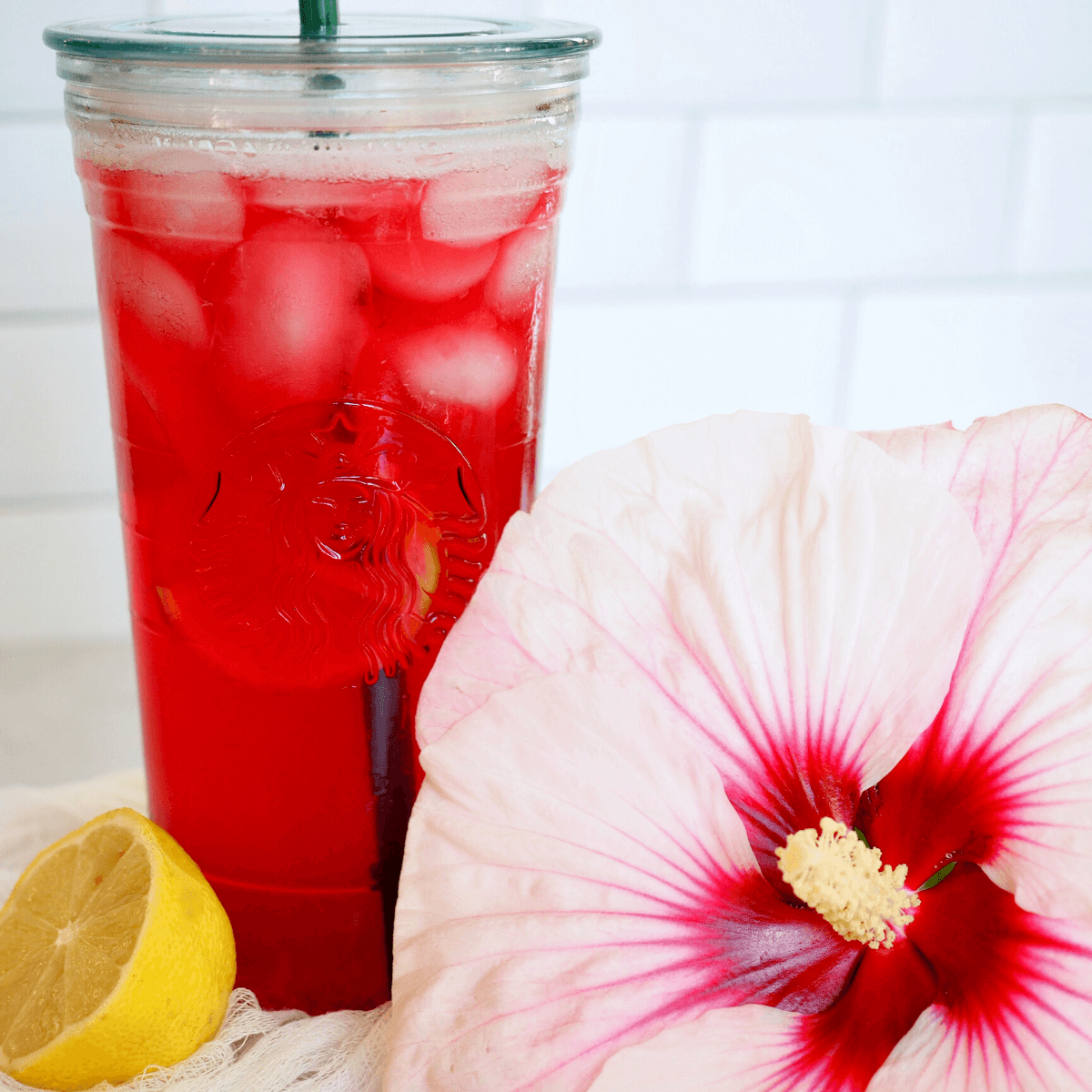 Why You Will Love Starbuck Passion Tea Lemonade recipe
Quick and easy concentrate, which means you can pour or shake up your favorite Starbucks drinks anytime you want!
Cold drinks are king in the summertime and this one is a simple thirst quencher.
Starting with Tazo Passion Tea we'll make a Tazo Passion Tea Concentrate first; meaning you can pour yourself a tall, refreshing glass anytime without taking up half the fridge with a big pitcher! Also use in place of Hibiscus Simple Syrup in my Hibiscus Mojito and Healthy Hibiscus Margarita as well! Let's hear it for Skinny Cocktails!
Simple Ingredients
The full list of ingredients and directions are in the printable recipe card at the end of this post.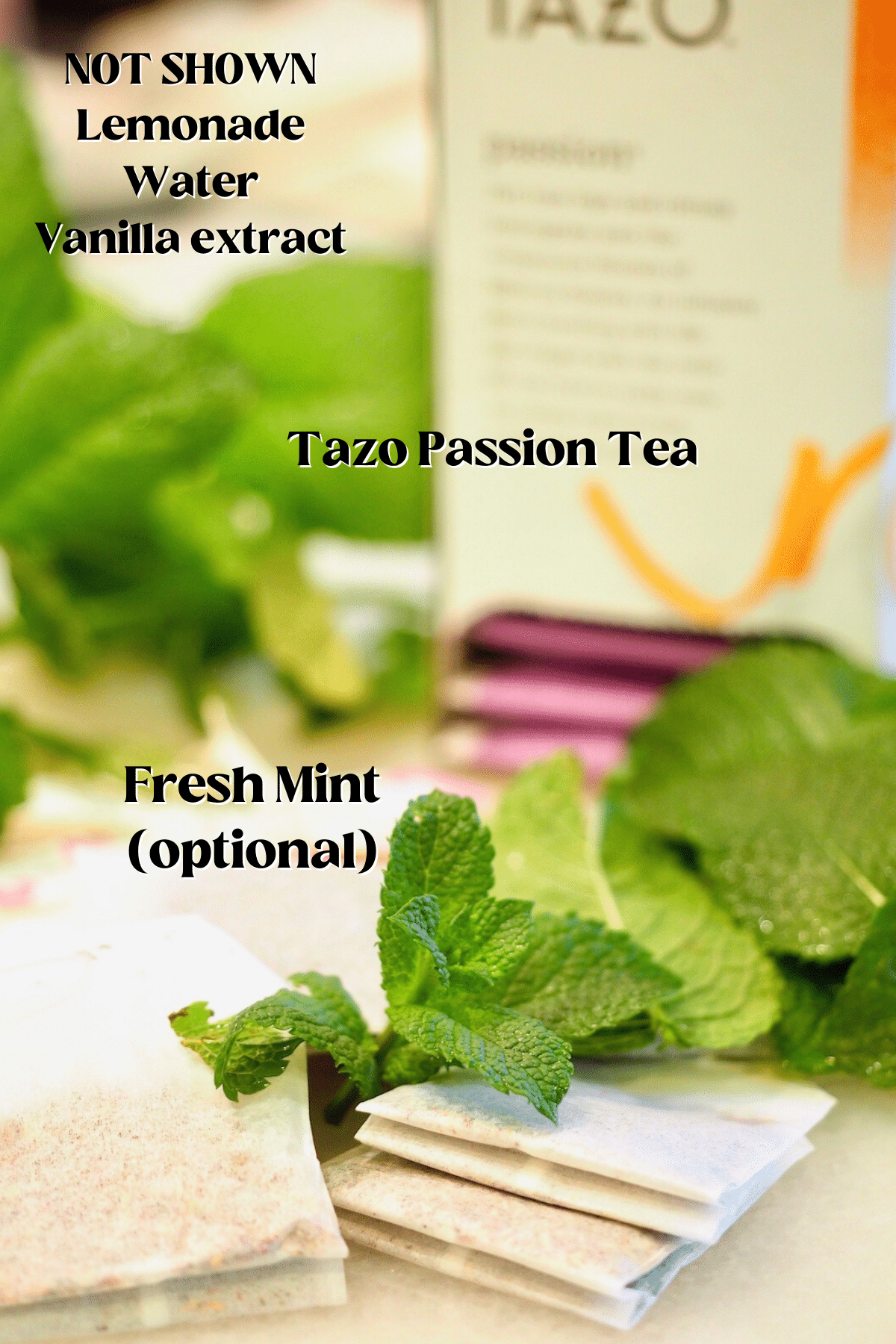 Tazo Passion Tea Bags or Dried Hibiscus Flowers | Tazo tea ingredients are Hibiscus flowers, citric acid, licorice root, orange peel, cinnamon, rose hips, lemongrass, hibiscus and elderberry extract for color. Try a splash of my homemade elderberry syrup for some great color!
Water | Filtered water, cold
Mint | Fresh mint is a healthy and flavorful addition to this beautiful iced tea, optional of course
Vanilla Extract | This is a recent addition to my Tazo Passion Tea concentrate and so good! Optional, but it really adds to the flavor!
How to Make Tazo Passion Tea Concentrate Recipe
Place 4 cups of water into a medium to large pot, add tea bags and mint and slowly boil water. Once simmering, remove from heat, and cover allowing to steep passion tea bag or hibiscus flowers for 5 minutes.
After steeping, using a slotted spoon or a sieve or spider, remove mint and tea bags, pressing gently to release all that good stuff. Toss or compost the spent tea and mint. Stir in vanilla extract if using.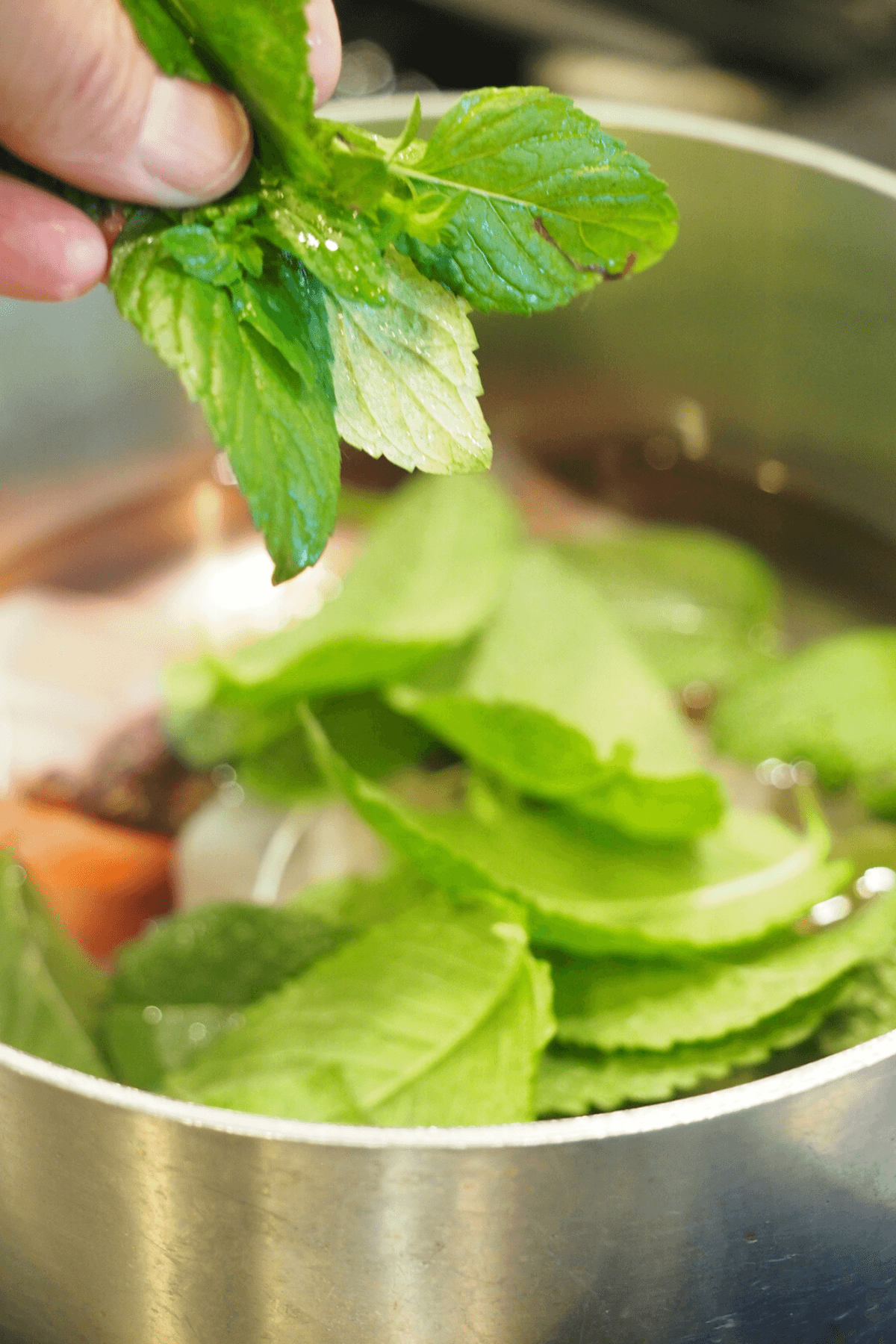 At this point you have a delicious, dark red or hot pink hot tea concentrate. Allow to cool completely then store in a tall closeable container.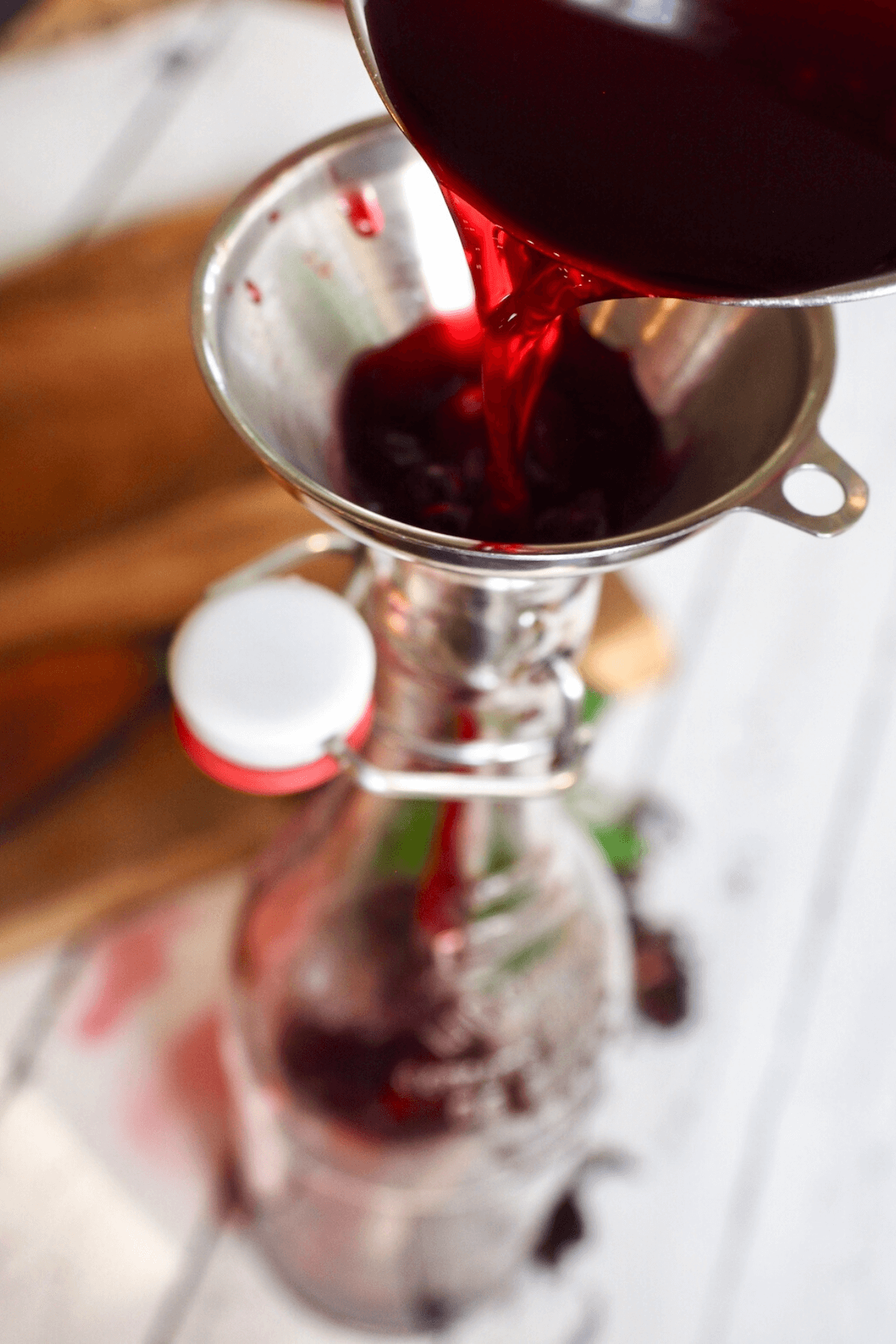 Allow to cool, then transfer to a jar or bottle – true confessions, I have a "glass" addiction; I love unique jars, glasses and bottles. I think this is one from a fancy lemonade.
Using a funnel slowly pour Passion Tea Concentrate into 1 liter (33.81 oz) bottle or or equivalent jar, seal and place in fridge until ready to use.
Now you are ready for a Copycat Starbucks Passion Tea Lemonade Refresher any time you want! Warning, they are addictive!
Your hibiscus Passion tea concentrate is made and ready to roll, now what?
Ingredients for Copycat Starbucks Passion Tea Lemonade Drink
Ice
Lemonade or Limeade | I love Simply Lemonade Lite (made with Stevia, non-GMO), no lemonade concentrate here, available at your local grocery store
Passion Tea Concentrate | this is what you made above
Cold Water (I like filtered)
Mason jar or cocktail shaker, this tool is not required, but gives it that authentic Starbucks, shaken look.
How to Make Iced Passion Tea Lemonade
Pour passion tea concentrate, cold water, light lemonade or limeade and a few ice cubes in a large mason jar or cocktail shaker
Place ice in desired glass(es) and shake, shake it up!!
Pour over ice into tall glass, enjoy this delicious iced tea lemonade on a hot summer day
That's the low calorie version, this Passion Tea tastes just as delicious without any lemonade.
Sugar Free Starbucks Copycat Recipe
Use same measurements as above, but squeeze a lime or lemon wedge in place of lemonade/limeade. This will make a naturally sugar free version of Starbucks Passion Tea.
If the pucker factor is too much, either increase the water or sprinkle in a couple of my favorite quick dissolve (purse ready) stevia tablets.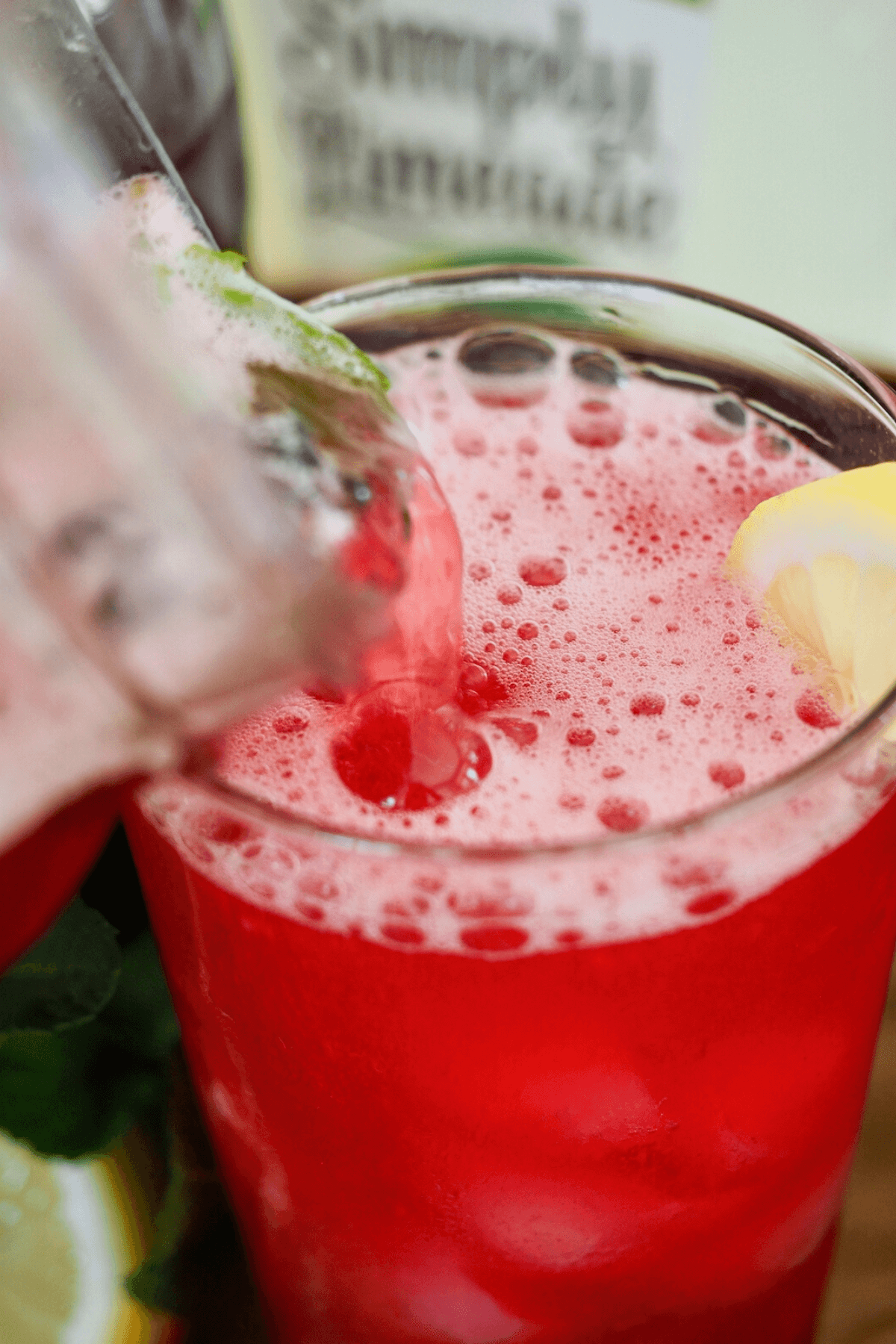 This quick refreshing drink will save you so much money, the flavors are the perfect combination and result in the best glass of iced tea.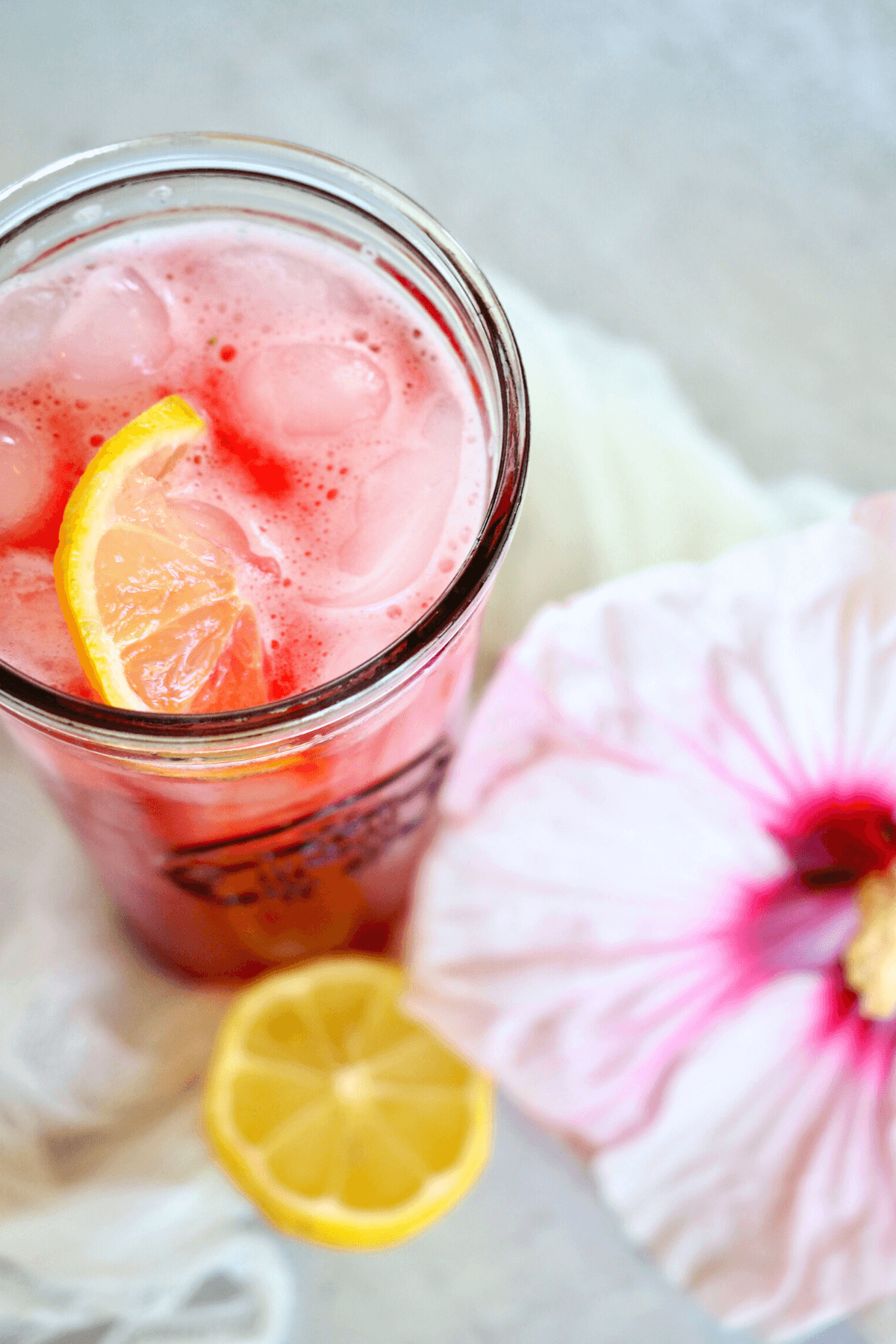 More Drink Recipes
Don't forget to give this recipe a 5 start rating and comment below the recipe card!
Love it? Pin It!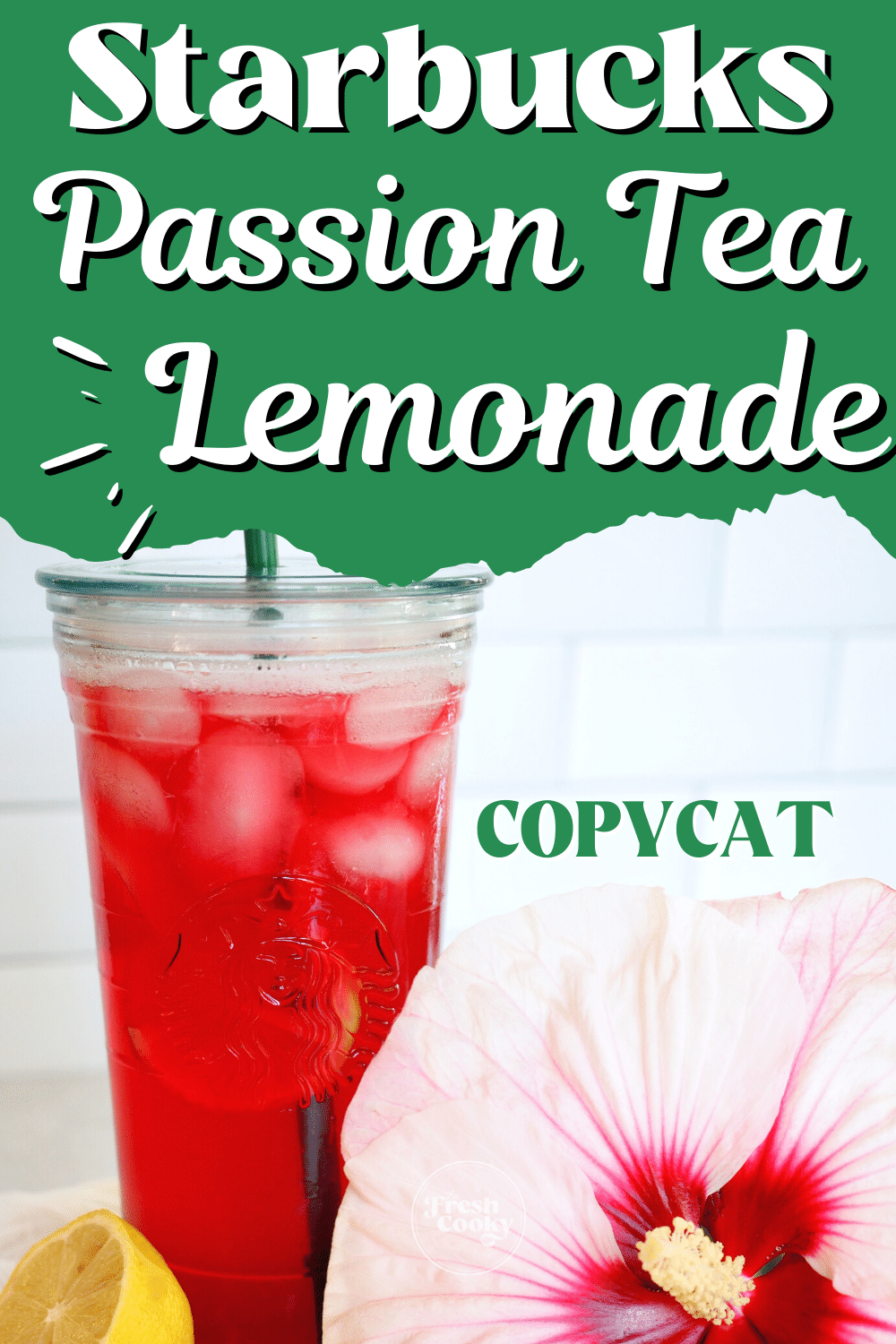 I hope you invite some friends over, sit on the porch, patio or deck and enjoy this copycat Starbucks drink recipe, guilt free! Easily adapt this recipe for a large pitcher.
Like this recipe?
Don't forget to give it a ⭐️⭐️⭐️⭐️⭐️ star rating and comment below the recipe!