Easy Oven Baked Turkey and Cheese Sliders Recipe
As an Amazon Associate, I earn from qualifying purchases. Please read my disclosure policy.
One of the best thing about the holidays are the amazing leftovers and these oven baked Turkey and Cheese Sliders are one of our favorites! Leftover turkey, gooey, rich cheese makes the most amazing quick dinner, appetizer or lunch!
While I am not a huge leftovers fan, when leftover turkey is repurposed into a hot, gooey sandwich or slider, I am all in! These are fabulous for Christmas, New Years Day, Easter, tailgating, or the Big Game — or just because you want an easy, scrumptious dinner!
These amazing turkey and cheese sliders were inspired by my very popular Hammy Sammies. You should pop over and give them a try too! But before you go, save these breakfast sliders and Roast beef sliders as well! And my famous Cheesesteak Sandwich is amazing!
What are readers are saying!
A few fun comments about Hammie Sammies that definitely applies to these yummy baked turkey sliders too!
These are yummy! So easy to fix too!

Lesa – 5 Stars
These have become a Christmas tradition. Thanks Kathleen!

Tracy
Why You Will Love these turkey sliders
USE FOR LEFTOVERS | Any way I can repurpose leftovers is always a win in my book!
FEED A CROWD | Need to feed a lot of people, make up a batch or two of these turkey and cheese sliders, then pop in the oven and watch people drool!
MAKE AHEAD | Since these turkey sliders hang out in the marinade for a few hours or even overnight, makes it the perfect last minute pop in the oven meal.
FLAVOR OVERLOAD | Something magical happens while these turkey sammies sit in the sauce, creating a buttery, crunchy, savory, flavorful gooey slider.
Ingredients, directions and nutritional information in the printable recipe card at the end of the post.
Cooked Turkey | Use leftover roast turkey breast, smoked turkey breast, honey baked turkey breast or sliced deli turkey breast! Try my Air Fryer Turkey Breast and turkey thighs too!
Sharp Cheddar Cheese | I used Beecher's Flagship Aged Cheddar cheese, but honestly, use YOUR favorite cheese! Delicious pairings are provolone, Swiss, Colby-Jack, Regular Cheddar, Havarti, Smoked Mozzarella, Gouda cheese, even brie or goat cheese would be dreamy; the skies the limit, just slice it thin!
Soft Rolls | I typically use King's Hawaiian rolls, the slider size, you could also use brioche slider rolls, whole wheat King's Hawaiian or another favorite. Keep in mind you want a soft roll, a ciabatta or hard French roll will not come out the same.
Butter | This is key in this recipe, use real butter for this, you don't want these sitting in oil.
Worcestershire Sauce | Adds, savory, rich flavor to the sandwiches.
Mustard | your choice yellow or Dijon, we love Dijon, not as sharp in flavor and has a bit more depth.
Brown Sugar | just a bit, use light or dark brown sugar, I typically use light brown.
Recommended Equipment
9×13 Casserole| Or use two 9×9 casserole dishes, splitting them between the two evenly. I have two favorite large casserole dishes, one is the Staub (clean up is a breeze) and the other is this classic Dansk.
Serrated Knife | Since the rolls are so soft, a sharp serrated knife easily slices through the slab of rolls. We own a Henkels brand.
Step-by-Step Instructions + Video
In no time at all you will be sliding these turkey and cheese sliders into the fridge to hang out, while you put on your comfy clothes and hang out! (see what I did there, slide(r), hang out…okay, I'll stop now)
Step 1 | Assemble the turkey sliders
Spray a 9×13 inch pan with non-stick spray, or line with parchment paper.
Using a serrated knife, cut the entire slab of rolls in half, carefully trying to keep the cut even and in the middle. Remove the top half of rolls and set aside.
Place turkey slices evenly over the bottom of the rolls, then repeat with cheese (I always leave a few without cheese as our youngest doesn't like melty cheese!) If you non-melty cheese lovers, stick a toothpick in the tops of the sliders without cheese so they are easily identifiable.
Replace the tops on the rolls, set aside to make the sauce.
Step 2 | Make the secret sauce!
In a small saucepan melt butter over medium-low heat, once melted whisk in Worcestershire sauce, mustard and brown sugar.
Whisk well to combine, bring to simmer. Simmer for 30 seconds until the mixture thickens slightly.
Step 3 | Final Assembly
Pour special sauce evenly over the tops of the rolls, turkey sliders. Lifting them slightly if desired, making sure some sauce goes under the rolls. But don't worry, it finds it way under. You can brush the sauce onto the sides and between the cracks.
Spray piece of foil with non-stick spray or spray oil and cover turkey and cheese sliders tightly, refrigerate for 4 hours or more.
Step 4 | Baking Hawaiian Roll Turkey Sliders
Preheat oven to 350 degrees F, and pull out turkey and cheese sliders to come to room temp while preheating.
Bake sliders with foil on for 6 minutes, then remove foil and bake for additional 9 minutes until cheese is melted and rolls are slightly crusty on top. Serve hot or at room temperature.
Frequently Asked Questions
Can I freeze turkey sliders?
Yes! These sandwiches are very freezer friendly! When ready to bake, bake in preheated 300F degree oven keeping covered for first 15 minutes, then baking an additional 15-20 minutes longer. Keep an eye on them towards the end, in case they start browning too much.
Should I pour the sauce on before or after freezing?
In my expert opinion 🙂 since these are a marinated sandwich, I would pour the sauce on prior to freezing. But you could do it either way, I would recommend that you then allow them to thaw for at least 4 hours in the fridge while marinating in the sauce.
How do you eat turkey sliders?
With a lot of napkins! These are ooey-gooey, sticky, delicious, fantastic, but eat them like a typical slider.
Don't they get soggy?
Great question, no, they don't get soggy after sitting in this sauce. The sauce ingredients work together to create a crusty, caramelized, buttery bottom on the sandwiches and the sauce on the top just bakes in beautifully. Give them a try, you will be hooked!
Variations & Substitutions
I get it, sometimes you need to make it yours, and I love that (it's our tagline after all)! Here are some ideas to change it up:
Replace the turkey | ham, deli sliced of anything that is your favorite! Try different types of ham, turkey or even roast beef.
Monte Cristo Style | A modified, non-fried version. Slather a little of your favorite jam (try this Savory Onion Jam) on top of the turkey before the cheese and proceed! Or if making during the holidays, some fresh cranberry relish or sauce would be fantastic!
Cheese | as mentioned above, change up the cheese to what you have; some delicious cheeses are; Provolone, smoked Gouda, a slab of mozzarella, Havarti, Swiss cheese, mild Cheddar, slice of brie, even a round of goat cheese would be fabulous!
What can I serve with turkey sliders?
While these turkey and cheese sliders work great as a stand alone meal, appetizer or snack, make the meal a little more complete with some of these suggested sides:
More recipes using leftovers:
I hope you loved this oven baked Turkey Slider recipe — if you did, would you share your creation on Instagram, Facebook and Pinterest? And be sure to comment below!
Like this recipe?
Don't forget to give it a ⭐️⭐️⭐️⭐️⭐️ star rating and comment below the recipe!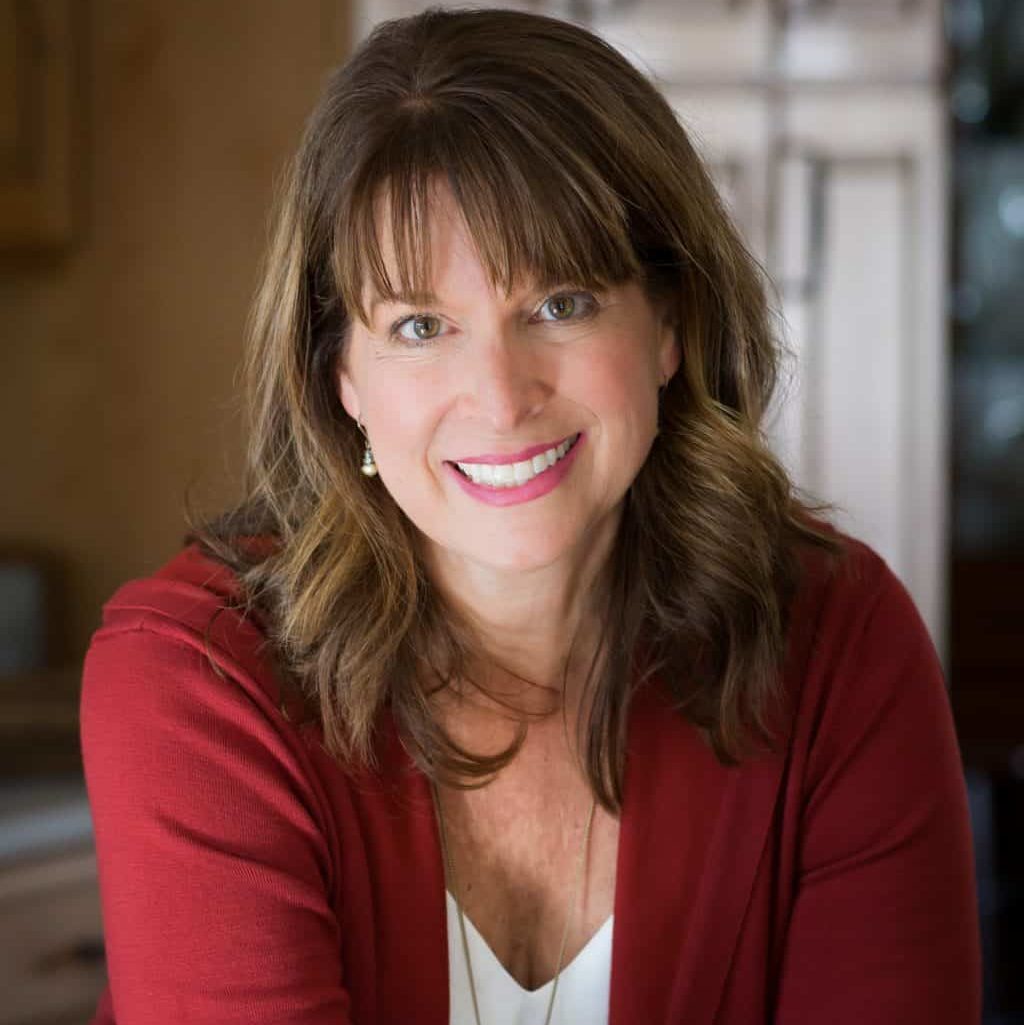 About Kathleen Pope
Recipe Innovator | Food Photographer | Food Writer
Hi, I'm Kathleen Pope. Here at The Fresh Cooky you will find easy, mostly from-scratch, trusted recipes for all occasions. From speedy dinners to tasty desserts, with easy step-by-step instructions. I am here to help teach you how to make mouthwatering recipes without spending hours in the kitchen. Read more about Kathleen here.