Chocolate Guinness Cake with Irish Buttercream
As an Amazon Associate, I earn from qualifying purchases. Please read my disclosure policy.
Do you like dark, deep, rich chocolate? A moist, heavy and delicious cake, with notes of coffee and cocoa topped with a dreamy buttercream. Say hello to Chocolate Guinness Cake with Irish Buttercream.
Obviously, you can make this for St. Patrick's day, but really, do you need an excuse to make a dark, rich chocolate cake? Nope! So be bold and brave and make this any ol' time of year!
I enjoy giving precise details in my recipe posts to lead my readers through any questions. If you're just here for the printable recipe, feel free to click "Jump to Recipe" right under the title of this post, and you'll head straight there!
Why You Will Love this Guinness Cake
Easy – Made all in one pot, yes, pot, you make the fudgy batter, much like you would a brownie batter.
Rich – You will impress your friends and family with this rich, fudgy, tasty chocolate cake.
I've had this recipe for ages, the one note I should have made on it years ago, was the recipe recommends using a 9″ springform pan, 10″ would be better as the recipe tends to rise quickly, then sink, that extra inch of real estate would allow for it to rise without oozing over the sides of the pan.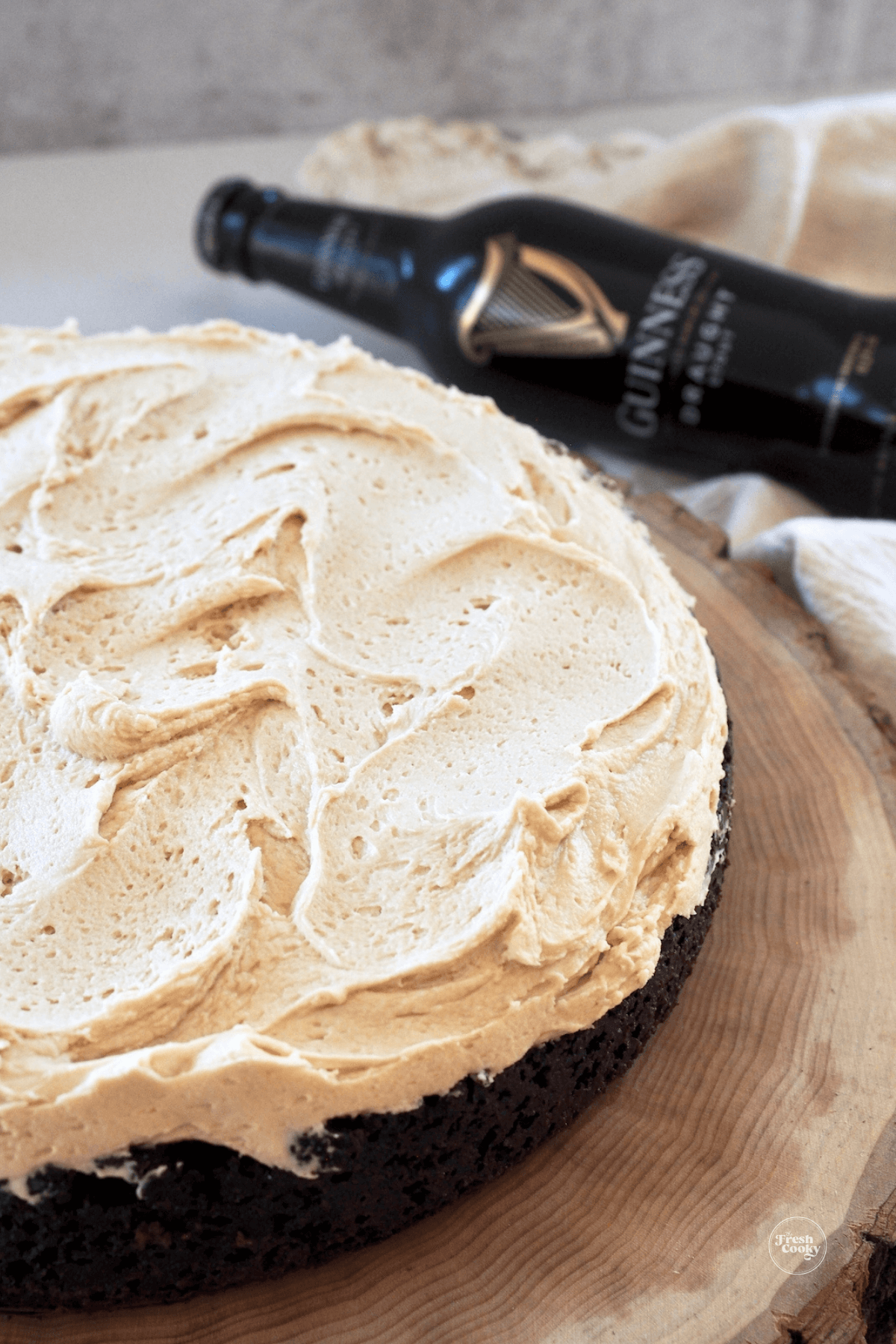 Why you should bake with beer
Baking with beer starts with flavor and moves into science. Because of its carbonation, beer assists in leavening baked goods, which is why Beer Bread is so darned tasty!
When used as the liquid in a recipe, it gives extra lift and tender texture to breads and cakes.
If you're new to baking with beer; porters and stouts are the best place to begin. Because they're brewed with dark roasted malt, they lend flavor notes of cocoa and coffee, ideal for chocolate desserts!
Porter leans more toward chocolate and malted flavors with less bitterness. Stouts offer a more intense bitter coffee flavor and are often higher in alcohol. This is a great post from King Arthur Flour
What Can I Substitute for Guinness in Cooking
If you are still talking beer, any porter or stout will still work. Try a Vanilla Porter, Chocolate Milk Stout, or your favorite!
If you are looking to replace beer with a non-alcoholic liquid, these are my suggestions, based on some research, though I have never tried them. There are some sites that suggest substituting with cola or Dr. Pepper style of soda, but soda has sooo much more sugar than Guinness does, so please do not substitute with a full sugar soda.
Instead, if you must, use a sugar free darker soda, my suggestion would be a natural soda that is sugar free, such as Zevia or Blue Sky.
You may also use seltzer water or soda water.
Tips for baking with beer
Freshly opened, room-temperature beer is best. Pour it out and let it sit for 5 minutes before adding to the recipe. This lets the foam dissipate and releases some of the carbonation.
Beer works better with full-fat dairy. It's acidic and can curdle lower-fat ingredients.
Beer desserts are best when fresh. Beer can alter the flavors of the baked good over time, so if possible, bake and serve on the same day. Or keep unfrosted baked goods in airtight container for 5 days, refrigerate and bring to room temperature if frosted.
Ingredients for Chocolate Guinness Cake with Irish Buttercream
Ingredients, directions and nutritional information in the printable recipe card at the end of the post.
Guinness or dark stout or porter, room temperature
Butter – I used Kerrygold Irish butter, regular butter is fine, but make sure
Cocoa powder – I used organic Dutch processed cocoa
Sugar – I used all natural cane sugar, superfine or regular granulated sugar should all work
Sour cream – full fat – see note on baking with beer
Eggs – I always use large eggs at room temperature in my baking
Vanilla extract – try my bourbon vanilla extract
All purpose flour – my flour is always unbleached, usually organic all-purpose flour
Baking Soda – Be sure your baking soda is fresh
One recipe Irish Cream Buttercream
How to Make Guinness Chocolate Cake
While this recipe might seem complex, it's really very simple, no creaming of butter; instead, it's melting, stirring, a bit of whisking, and pouring pretty much in one pan. You can do this!
Step 1 | Prep Pan and Oven
Preheat oven to 350°F (176° C) and butter and line a 10″ springform baking pan with parchment paper (invert pan onto sheet of parchment, trace a circle, cut it out, then spray and dust pan with cocoa powder for best release.
Step 2 | Make Cake Base
Pour the Guinness (or other dark beer) into a large saucepan, adding the butter cut into slices. Heat until butter is melted. Once melted, whisk in cocoa powder and sugar, whisking gently until incorporated and dissolved.
Pro Tips
Keep beer at room temperature, pouring into glass 5 minutes before using.
Don't substitute lower fat sour cream, beer requires the fat to work best in the recipe.
Step 3 | Finish Chocolate Guinness Cake Batter
Beat the sour cream, eggs, and vanilla in a small bowl until creamy and smooth. Pour into the buttery beer batter, whisking until smooth. Finally, whisk in flour and baking soda. DO NOT OVERMIX, mix until combined, might be a few lumps and that's okay.
Step 4 | Bake Guinness chocolate cake
Pour batter into greased and lined springform pan; if the pan is really full, place it on a half-sheet pan to protect the oven from spillage. Bake on the center rack in the middle of the oven for 45 minutes to 1 hour. Remove once the toothpick inserted comes out without crumbs.
Allow cooling completely in the spring form pan on a cooling rack; once cooled, the cake may be wrapped and frozen until ready to frost.
Making Irish Buttercream
If you choose to frost your Guinness cake, be sure to cool the cake completely in the springform pan before frosting. PS. This would be delicious just dressed in a little whipped cream or with a dusting of powdered sugar, like this Easy Chocolate Loaf cake.
Cream butter in the bowl of a stand mixer fitting with the paddle attachment for 1-2 minutes. Slowly add powdered sugar with the mixer on low, alternating with a bit of Bailey's Irish cream, vanilla, espresso powder and salt. Once the powdered sugar is incorporated, scrape the sides of the bowl and turn the mixer on medium-high speed, beating buttercream for 3-4 minutes, until light and fluffy.
How to Prevent a Fudgy Cake from Sinking
Sometimes cakes sink! It's a fact of life, especially for those of us living at high altitude! Here are a few tips to help prevent sinking cake syndrome.
Make sure your oven is at the correct temperature, ovens vary a lot! Mine runs a bit cool, invest in a decent oven thermometer.
Be sure your baking powder is fresh. It should last about 9-12 months covered and stored in a cool cupboard, but can you test freshness? Yes, and it's simple. Stir half a teaspoon of baking powder into a cup of hot water. It should immediately start to fizz and release carbon dioxide gas if it's still fresh enough to use.
For baking soda, if it's past the best by date, it is still good and won't hurt you, though it will lose some potency over time. I write the open date on the lids for my baking powder and baking soda and typically toss it if I haven't used it (or use to clean a drain) within 6 months.
Be sure to scoop and level your dry ingredients properly.
Avoid over-mixing the batter, especially the eggs.
Bake the batter soon after mixing.
Bake in the center of your oven and don't open the oven door unnecessarily.
Lastly, don't underbake or over bake the cake. A cake tester or toothpick should come out clean!
How to Fix a Sunken Cake
In fact, this cake DID sink, but instead of re-baking the perfect cake, I wanted to show how easy it is to fix a "sunken" cake.
This is an extremely moist and rich cake recipe, so if your cake does sink slightly in the center don't worry. It's definitely not ruined! Simply use a serrated knife to level off the cake for a flat layer, save those sliced-off pieces. Give them to your family to enjoy or freeze and crumble over ice cream!
You can get all fancy and pipe or frost the entire cake, I chose instead to frost the cake a little more willy-nilly (that's a word, right?) resembling the black and tan look of a pint of Guinness with the foam on top.
Best Main Dishes to Serve with Guinness Chocolate Cake
Personally, this cake goes with just about any dinner, but we'll focus on a few hearty main dishes that also feature some beer for a beautiful compliment.
Oven Baked Corned Beef
This recipe is, of course a classic, tender and delicious, sweet and a little sour with amazing roasted cabbage.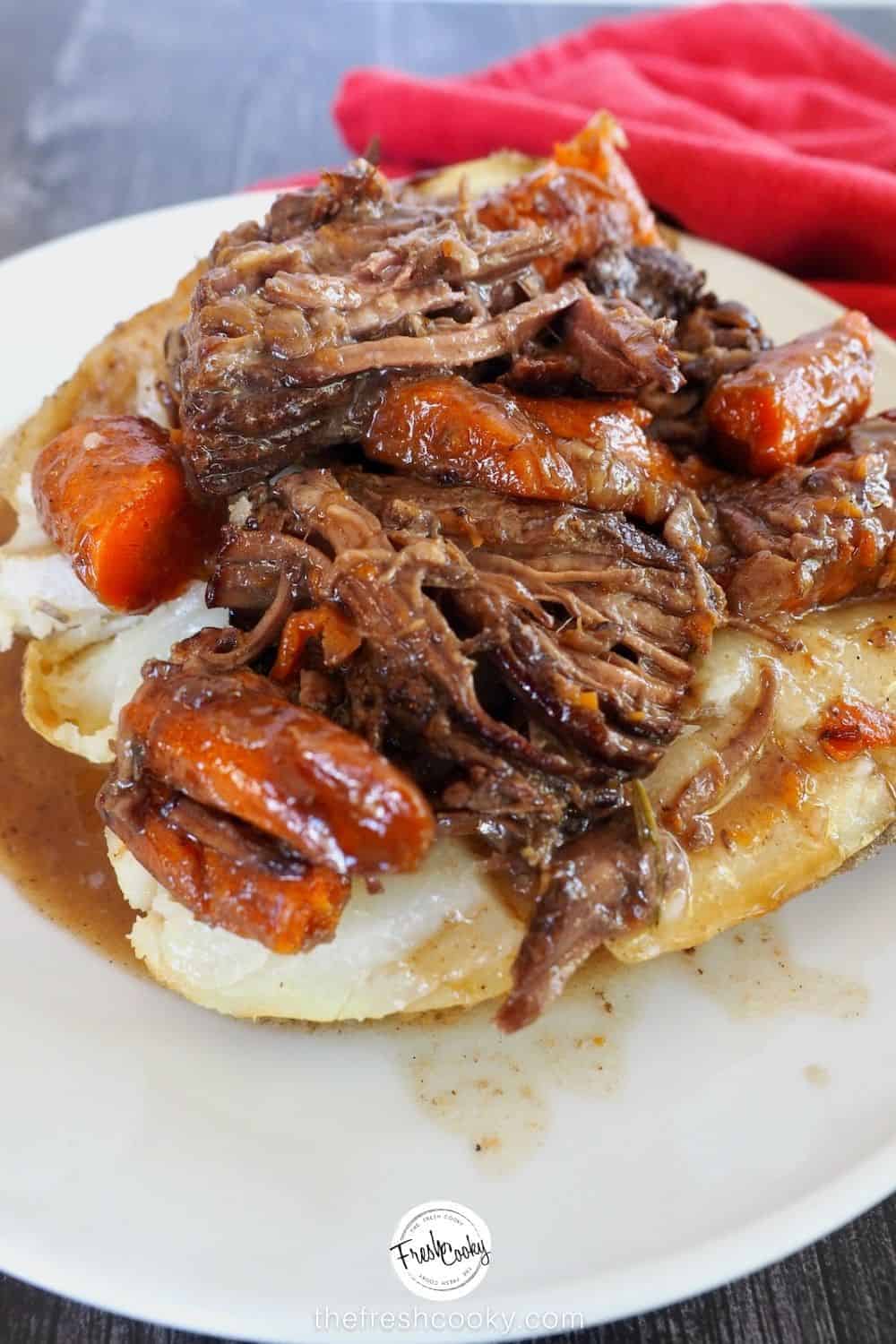 Bread & Butter Pot Roast
This all apart tender, amazing flavor imparted pot roast will beautifully compliment your Guinness cake.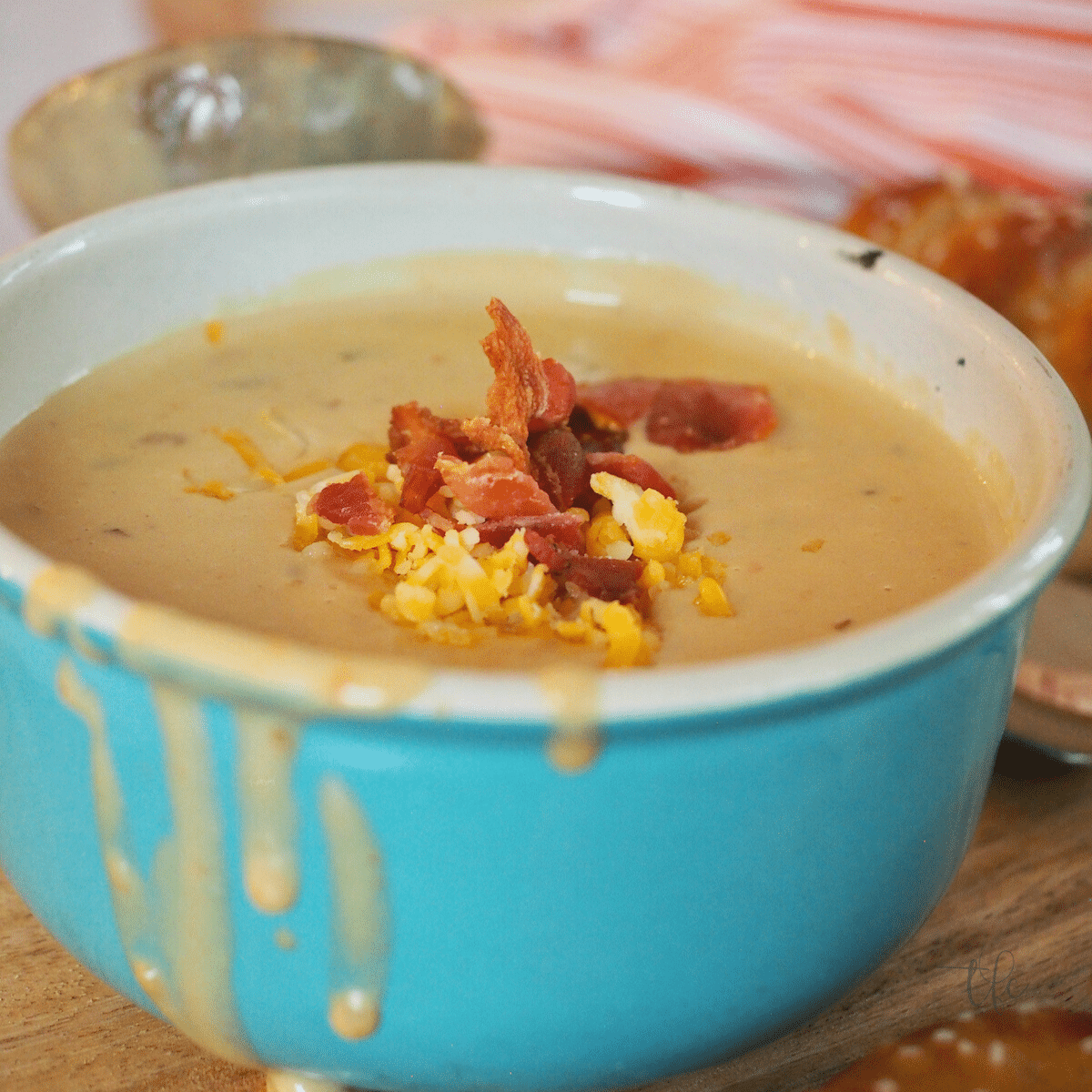 Beer Cheese Soup
Rich, robust, cheesy, and delicious, a hearty and comforting soup made with beer, sharp cheddar cheese, and broth.
And be sure to check out all of my comfort food recipes that will make this chocolate Guinness cake with Bailey's frosting shine.
Great drinks to serve with Guinness Chocolate Cake
Because every great dessert deserves a great drink to enjoy along with it.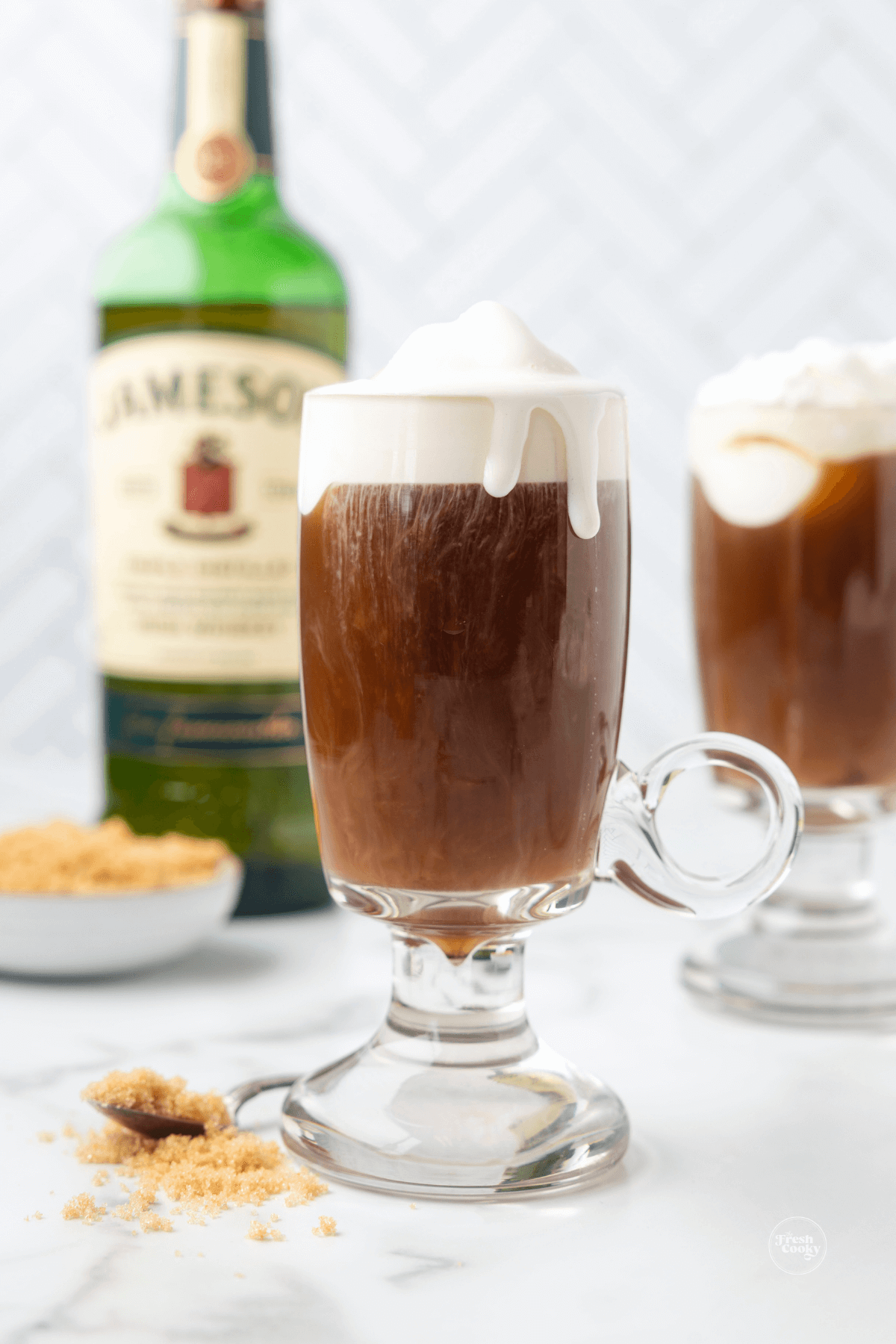 Irish Coffee
Easy traditional Irish coffee is the perfect drink to complement your chocolate Guinness cake after dinner.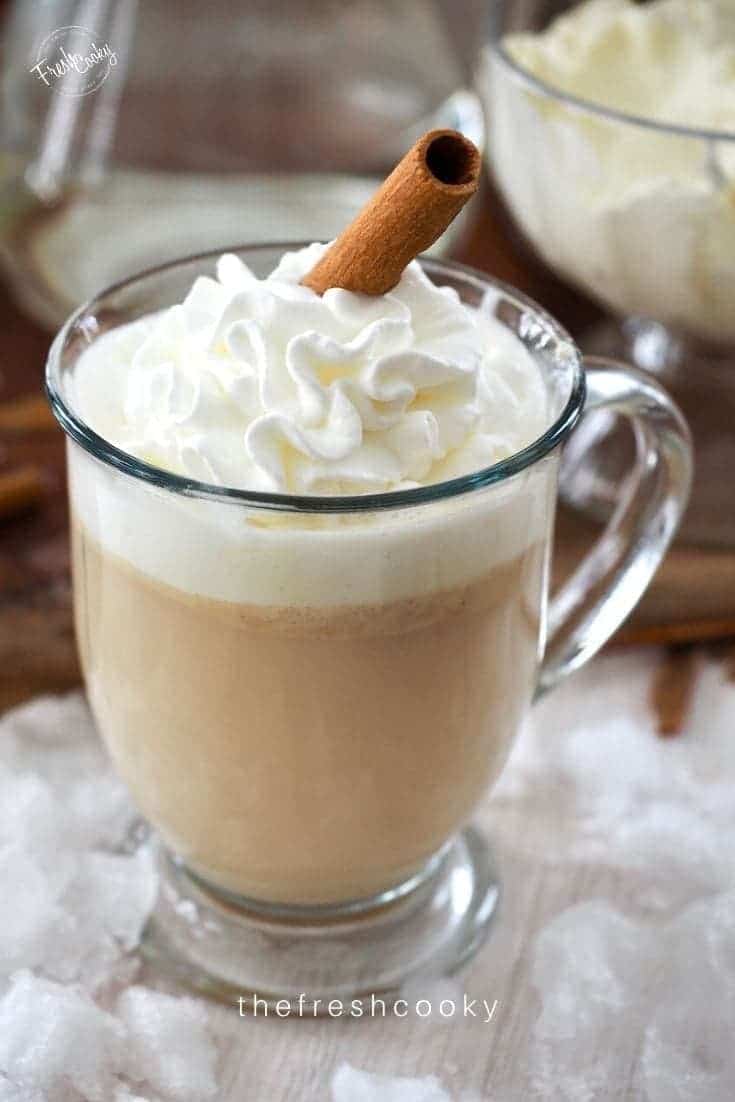 Hot Buttered Rum
The sweet and spicy notes of this Hot Buttered rum will enhance your Chocolate Stout Cake experience.
Hot Chocolate
Made with real chocolate chips, this will make every chocoholic swoon!
Be sure to check out all of my drink recipes.
More St. Patrick's Day Recipes You'll Enjoy
Whether you host a St. Paddy's day party, or just want to enjoy some delicious food from the Emerald Isle, I've got numerous from main dishes, desserts, sides and drinks for you! Check out my St. Patrick's Day Recipes post.
More Chocolate Recipes You Need to Try
This is a simple cake, use high-quality ingredients in it for the best results! Real butter, good flour, full-fat sour cream.
I hope you loved this Chocolate Guinness Cake with Irish buttercream — if you did, would you share your creation on Instagram, Facebook and Pinterest? And be sure to comment below!
Like this recipe?
Don't forget to give it a ⭐️⭐️⭐️⭐️⭐️ star rating and comment below the recipe!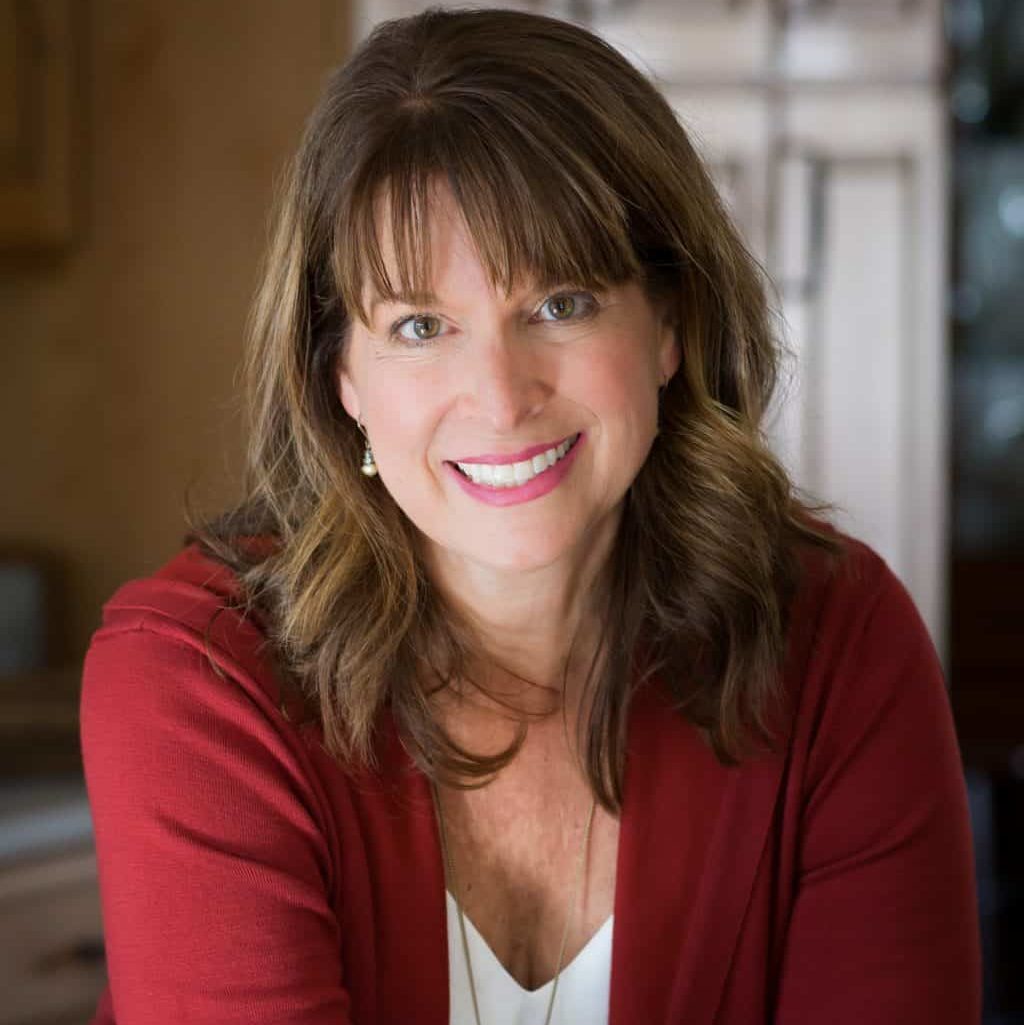 About Kathleen Pope
Recipe Innovator | Food Photographer | Food Writer
Hi, I'm Kathleen Pope. Here at The Fresh Cooky you will find easy, mostly from-scratch, trusted recipes for all occasions. From speedy dinners to tasty desserts, with easy step-by-step instructions. I am here to help teach you how to make mouthwatering recipes without spending hours in the kitchen. Read more about Kathleen here.