Easy Pumpkin Dump Cake Recipe
As an Amazon Associate, I earn from qualifying purchases. Please read my disclosure policy.
Fall invites warm, spicy, delicious food so when I'm ready for easy and scrumptious, I make my easy Pumpkin Dump Cake recipe, one of our family favorites. The fall flavors pop in this quick dessert, with only 4 main ingredients — a pumpkin pie recipe everyone will love!
I've even got instructions for you to turn this into a crockpot pumpkin dump cake. Feasting and family surely go together during the holidays, but I'd rather spend my time laughing together than be stuck in the kitchen. This recipe gives me that extra time!
Love pumpkin treats? How about this Moist Quick Pumpkin Bread with Browned Butter Maple Glaze—it's perfect for neighbor gifts. Or, try frosted Cheesecake Bars, these Panera Pumpkin Muffins or these Soft Pumpkin Cookies that are packed with butterscotch chips and warm fall spices.
Why you will adore this Pumpkin Pie Dump Cake
Like pumpkin pie without all the fuss (or the crust), think of it as an easy pumpkin slab pie!
All natural ingredients, no pumpkin pie mix here.
Free up the oven and bake this in your crock pot (instructions at the end of the post)
Ingredients for Pumpkin Dump Cake with Spice Cake Mix
The full list of ingredients, measurements and instructions are in the printable recipe card at the end of the post.
Pure Pumpkin Puree | This is the base for the flavors in your cake mix pumpkin cake. Check the label carefully! You want plain puree, not a can of pumpkin pie mix (which has added sugar and spices).
Spice Cake Mix | Using a box mix means your treat will be ready for the oven in just a few minutes! Swap out with a yellow cake mix, vanilla cake mix or white cake mix.
Evaporated Milk | This creates a richer flavor than water, and helps with moisture. I prefer organic for my pumpkin recipes.
Eggs | Extra eggs add plenty of moisture and help to bind all of the ingredients together, room temperature is best.
Sugar | I use all-natural cane sugar in my baked goods because it's made from pure cane sugar and is extra delicious! You may also substitute with brown sugar.
Butter | Real butter improves the flavor in this dessert and helps the powdered mix bake up properly.
Pumpkin Pie Spice | Use my homemade blend or grab a container from the store, or see notes for an easy substitution.
Grated Fresh Nutmeg | This is optional, but if you haven't tried fresh nutmeg you are missing out! This spice grater is a must!
How to Make Pumpkin Dump Cake
Whisk together the eggs and sugar in a large bowl until the mixture is lighter in color and frothy.
Combine the canned puree with the spice blend and wet ingredients. It will have a very thin, custard-like consistency, which is exactly what you want for this pumpkin pie dump cake.
Pour the mixture into a greased baking dish. Then, sprinkle cake mix evenly over the top.
Drizzle the top of the cake mix with melted butter. Don't sweat it if there are a few dry spots. It will all work out in the oven!
Fresh Tip
If it bugs you to have some dry spots; instead of melting the butter, slice into small pats and lay them side by side over the entire top layer, this will distribute the melted butter more evenly. Or take it another step, melt the butter and stir into the dry cake mix, then evenly spread over the top of the cake. But then it's not quite as "dump" and go now is it!
Bake at 350 degrees for about an hour (start checking at 55 minutes). The edges will be set, but the center should still have a very slight jiggle.
Let the cake cool for 30 minutes so it can finish setting up. If you won't be serving it right away, pop it in the refrigerator and enjoy it cold!
Slice into squares and top it with a scoop of vanilla ice cream or whipped cream, and maybe since it's the holidays, you can add a drizzle of caramel sauce. Try my to-die for salted bourbon caramel! And be sure to sprinkle with a little fresh grated nutmeg for a truly mouth-watering taste! Serve warm or cold!
Variations & Substitutions
If you can't find a spice cake box mix, you can easily substitute a butter or vanilla cake mix instead. Stir an additional 1-2 teaspoons of pumpkin pie spice into the powder before adding it to the pan if you still want the spice cake flavor.
For a dairy-free version, substitute organic canned coconut milk for the evaporated milk and baking oil for butter, or melted coconut oil.
Gluten-Free Pumpkin Pie Dump Cake | Replace cake mix with your favorite gluten-free cake mix and ensure the rest of your ingredients are GF!
To include more delicious holiday ingredients, sprinkle chopped pecans or even better, toffee bits on top of the pumpkin pie dump cake! It will become one of your favorite recipes!
Paula Deen's Pumpkin Dump Cake adds a cream cheese frosting dollop to the top! Mix 8 ounce softened cream cheese until light, then add 1 cup whipping cream and whip until light and fluffy, add ½ cup powdered sugar and place swirls on top of each slice.
Make it Pumpkin Dump Cake with Cream Cheese
Pumpkin Dump cake with cream cheese? Add a cream cheese layer using the same method and ingredients as is in my Lemon Dump Cake. To get the cream cheese to "float" on top of the pumpkin, place the mixture in a baggie and snip off the corner, pipe the cream cheese mixture on top of the pumpkin mixture as evenly as possible.
Crockpot Dump Cake Instructions
Pour pumpkin mixture into bottom of a well sprayed 6 quart crockpot. Top with cake mixture, then drizzle with melted butter. Or melt butter and stir into cake mix, then crumble on top of pumpkin mixture.
Place a clean tea towel over the top of the crock (to absorb any moisture), then cover and cook on high for 2 hours, serve immediately or keep on warm.
Fresh Tips
Instead of melting the butter, you can slice the butter into thin pats and place them evenly over the surface. This will allow for better distribution, but it will cost you a few extra minutes.
Take your cake mix pumpkin cake out of the oven when there's still a slight jiggle in the middle. Since it continues to set as it cools, you don't want to overbake it!
When making a crockpot pumpkin dump cake, grease the crock well with cooking spray or vegetable shortening to keep your dessert from sticking. You can even use olive oil!
Split the batter and you have a BOGO, well a MTEO (make two, eat one) but that doesn't quite roll off the tongue. Split batter into two 8×8 square pans or even an 8" round cake pan, baking a few minutes less.
High Altitude Pumpkin Dump Cake
If you are above 6,500 feet, increase your oven temp to 375 degrees and bake 5-15 less. I am at 5280 and it turned out great baking at 350 degrees for 55 minutes. Just watch, if browning too quickly, place a sheet of foil loosely over the top.
Bottom line, this isn't a perfect cake, it's supposed to be a loose, gooey, and a buttery cakey mess! My slices sliced well because I chilled it overnight before slicing.
Recommended Equipment
Mixing Bowl | I love my batter bowl with a handle and pouring spout for recipes like this dump cake recipe.
Pan | Standard 9×13 inch cake pan here, the USA brand is my favorite heavyweight pan!
Frequently Asked Questions
Why is it called a dump cake?
Because you literally dump in the ingredients without mixing! It's a bit like a cobbler but with a boxed mix on top instead of biscuit or pie dough. And the base for this recipe is made with squash puree instead of fruit.
Can pumpkin pie dump cake be frozen?
Yes! Wrap your dessert in two layers of foil or plastic and store in the freezer for up to 3 months. When you're ready to eat, let it thaw in the fridge overnight.
How can I make homemade puree?
Slice small sugar pumpkins in half and scoop out the seeds. Roast on a lined baking sheet for about an hour at 400 degrees F.

Once they are cool enough to handle, separate the flesh from the outer rind and add it to a food processor. Puree until smooth, then cool to room temp before using in this recipe.
What is a substitution for Pumpkin Pie Spice?
Use the following measurements: 1 teaspoon cinnamon, ¼ teaspoon nutmeg, ⅛ teaspoon ginger and ⅛ teaspoon cloves. But honestly, I love making up a jar to keep on hand, saves in the measuring department; check it out here ==> Homemade Pumpkin Pie Spice.
Storage
If you are eating in a few hours, once cooled to room temperature, store loosely covered on the counter. If much longer, refrigerate covered until ready to eat. Will keep in fridge in airtight container up to one week, frozen up to 3 months.
More fabulous Holiday Recipes
More Dump Cake Recipes
Well, I sure hope you will give this Pumpkin Dump Cake with Spice Cake Mix a try! If you do, be sure to rate the recipe and leave a comment!
Like this recipe?
Don't forget to give it a ⭐️⭐️⭐️⭐️⭐️ star rating and comment below the recipe!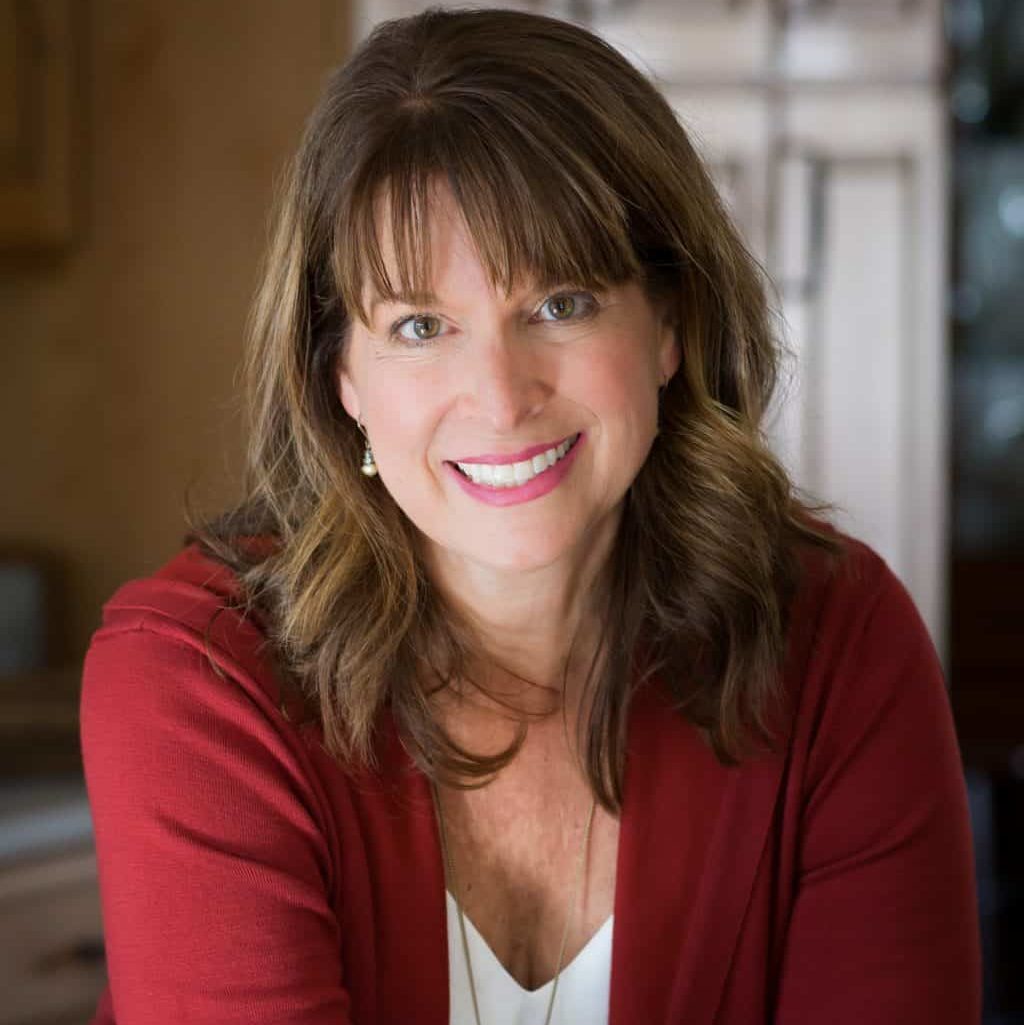 About Kathleen Pope
Recipe Innovator | Food Photographer | Food Writer
Hi, I'm Kathleen Pope. Here at The Fresh Cooky you will find easy, mostly from-scratch, trusted recipes for all occasions. From speedy dinners to tasty desserts, with easy step-by-step instructions. I am here to help teach you how to make mouthwatering recipes without spending hours in the kitchen. Read more about Kathleen here.