Classic Maine Whoopie Pies
As an Amazon Associate, I earn from qualifying purchases. Please read my disclosure policy.
Whoopie Pies! Heard of them? Maine and Pennsylvania Amish have long fought over the origins of these enchanting chocolate, cakey, gooey, hand-held pies, filled with an amazing marshmallow butttercream.
I'm not really a fighter, more of a lover, so honestly, who cares where they came from — we just want to eat these tantalizing hand held pies!
If you enjoy a delicious sandwich cookie, try our other favorites: Fluffernutter Whoopie Pies, Oatmeal Sandwich Cookies, Brownie Sandwich Cookies and Lemon Shortbread Sandwich Cookies.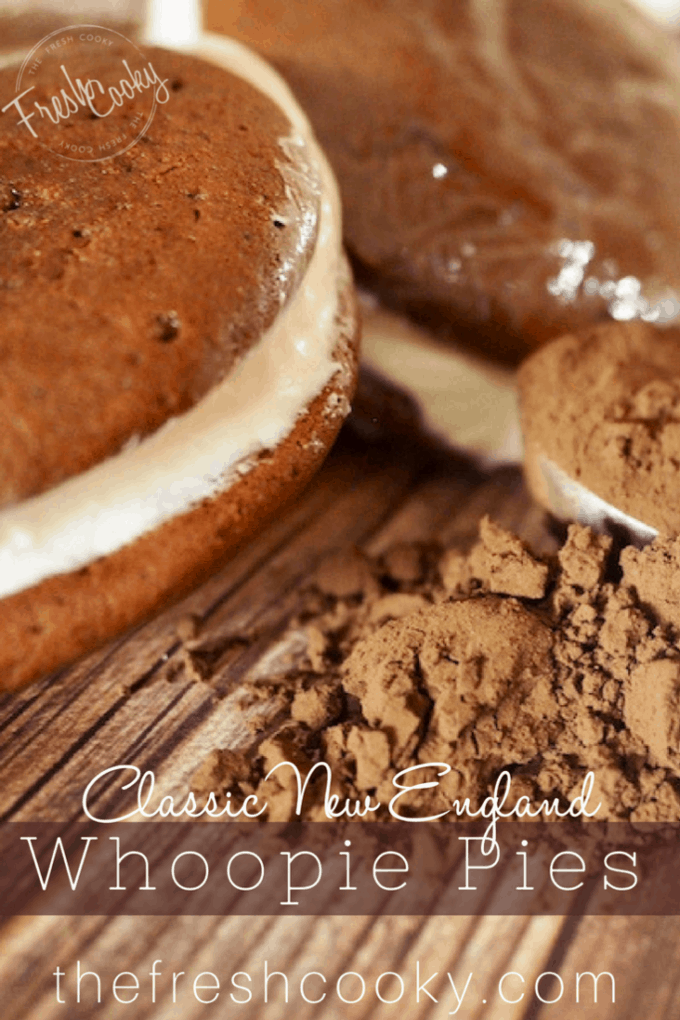 CLASSIC MAINE WHOOPIE PIES
Are you a cake fan? I'm not so much, I know, weird — except this cake, and maybe this one, but it's probably the frosting, I'll take frosting before cake most days.
BUT I've always had a soft spot for Maine Whoopie Pies! They draw me in with their ooey, gooey marshmallow buttercream filling and when sandwiched between these cakey mounds, does something wonderful!
Whoopie Pie Recipe you will love!
My husband is from New England (near Maine) and he grew up feasting on these delicious treats, so I had to master these gooey "pies" and quickly. I am happy to say that these rival those from his childhood, at least that's what he tells me.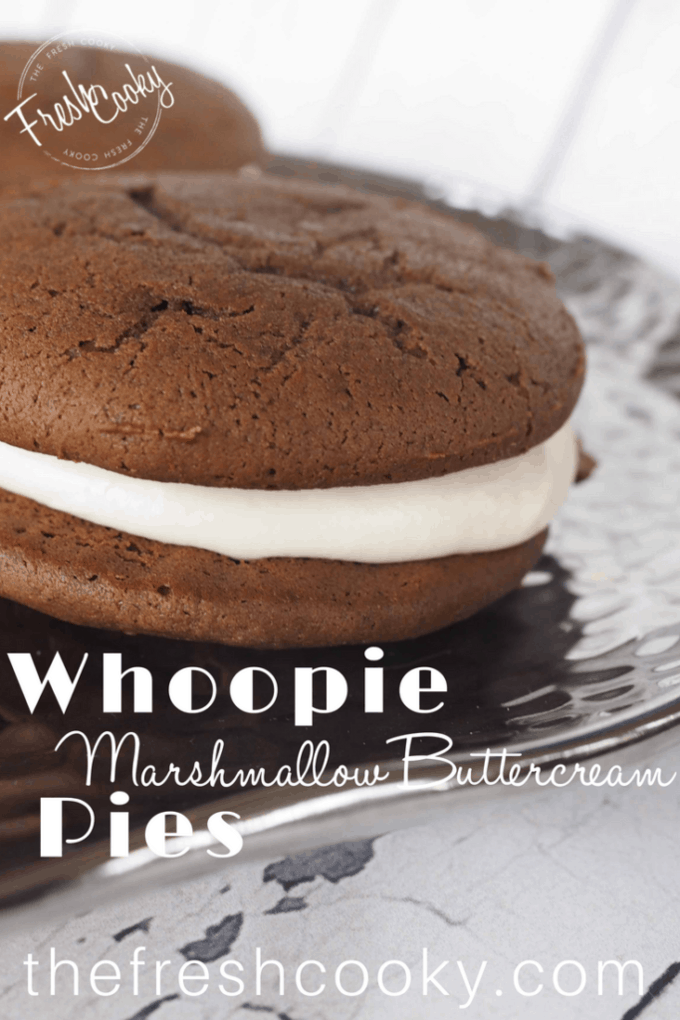 How to make whoopie pie recipe
Measure hot water in a measuring or bowl (big enough to allow the mixture to foam up). Add cocoa and baking soda, mixing together with fork, careful it will foam up quickly

. Once smooth, set aside and allow foam to settle.
Note | Once cooled and settled you'll add sour cream to this mixture before adding to batter, so make sure your measuring device or bowl is large enough.
See, it really foams up, here I'm using a 2 cup liquid measuring cup.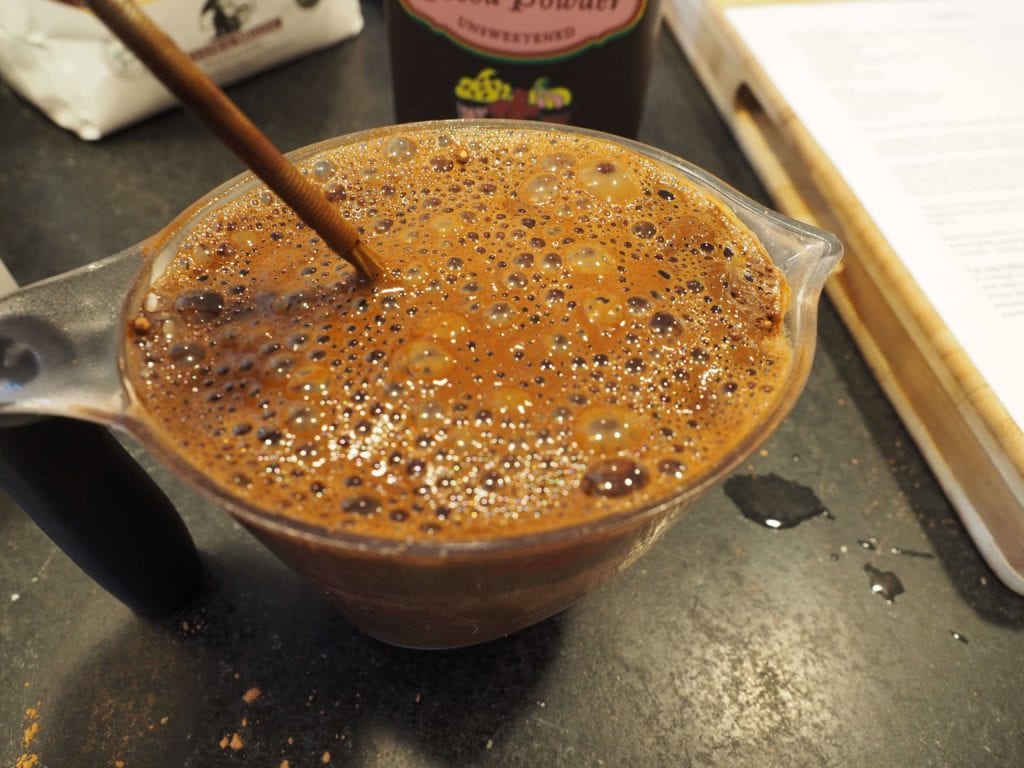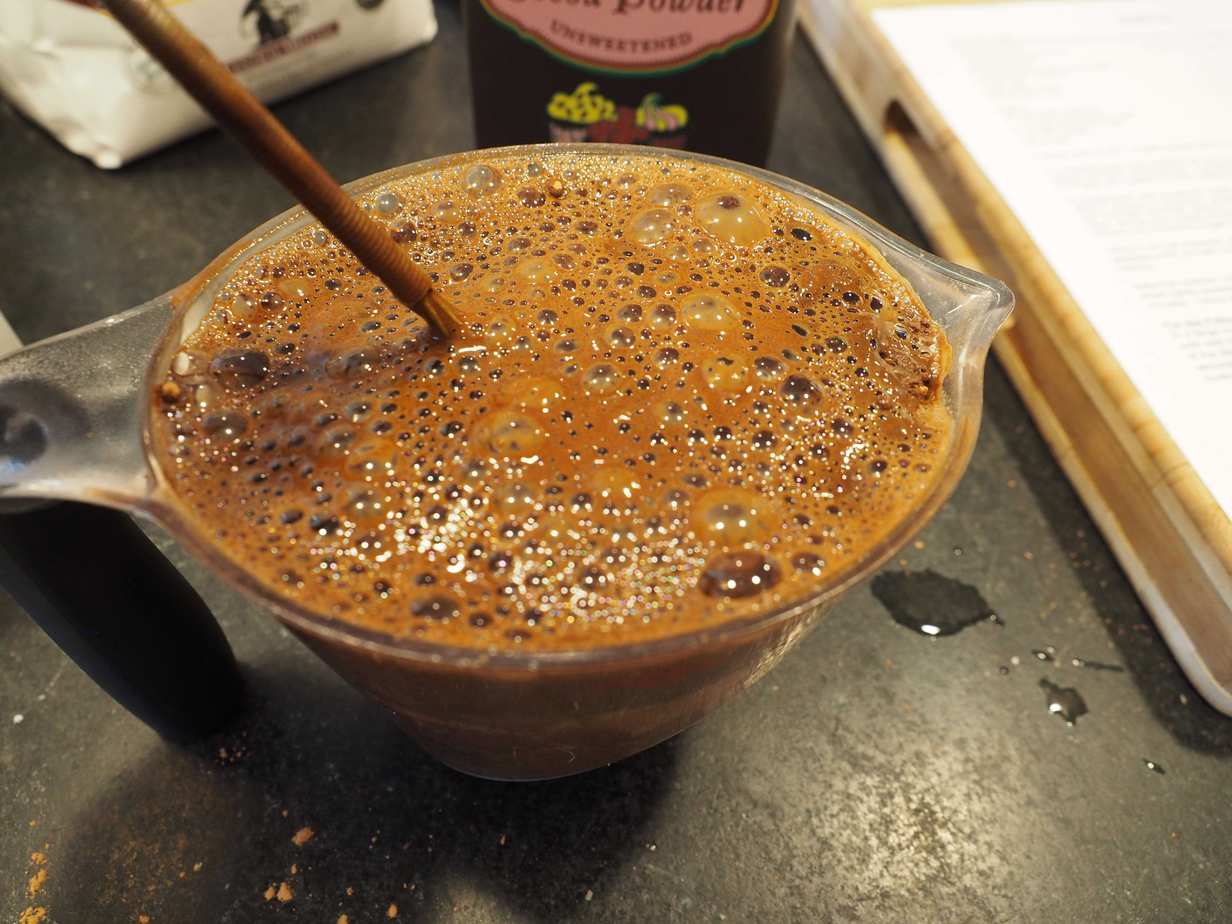 In a medium to large mixing bowl add all-purpose flour, baking powder and kosher salt; whisking until combined.
Next, plop your room temp butter and brown sugar into a mixing bowl, cream until it makes a nice creamy consistency, mixing about 2 minutes on medium-high.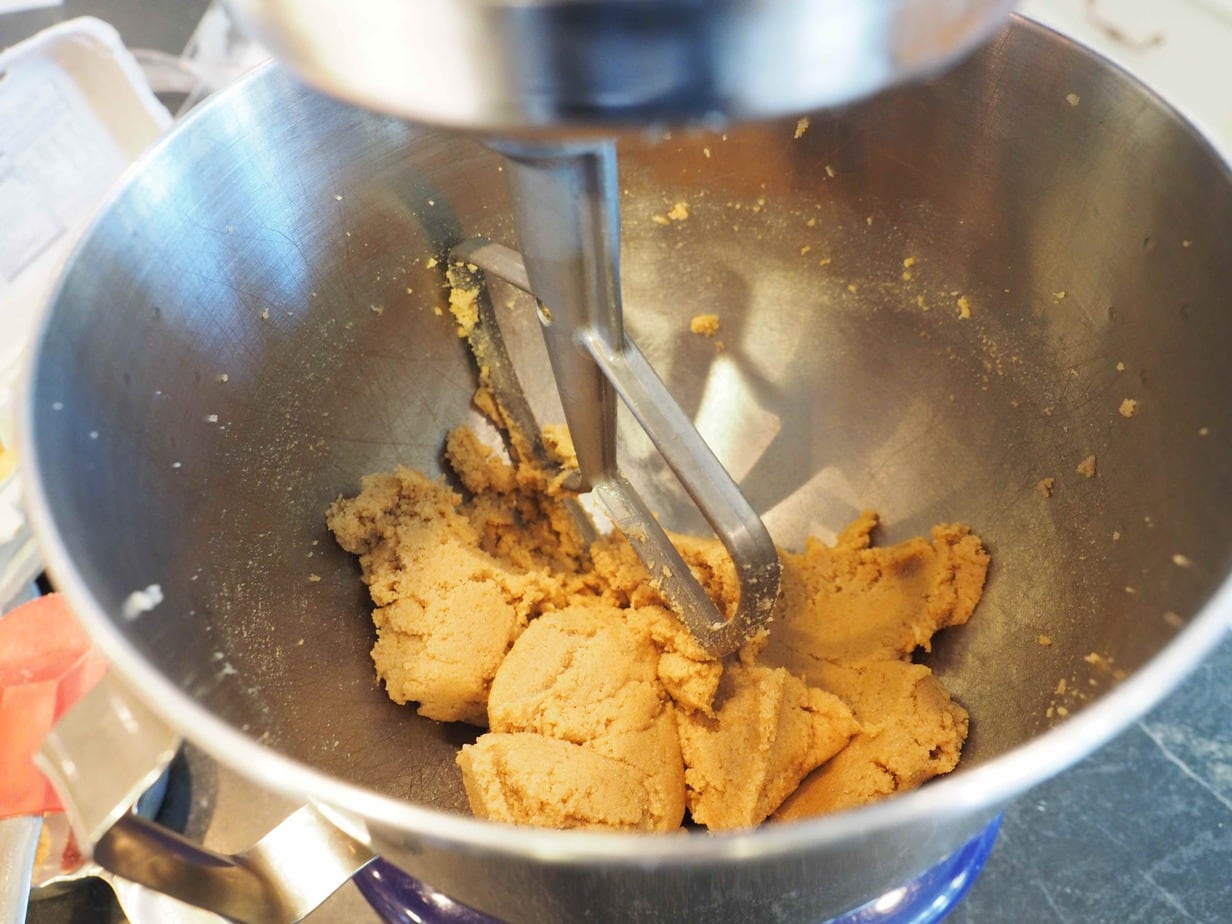 Add egg, and vanilla and mix well, another 2 minutes on medium-high until super light and fluffy. Carefully mix ½ cup sour cream into the chocolate mixture and slowly pour into butter sugar mixture with mixer on low.
With the mixer low, add half your flour mixture scraping down the sides and bottom often. Mix until combined…chocolaty yumminess! Making sure there are no flour or light streaks left.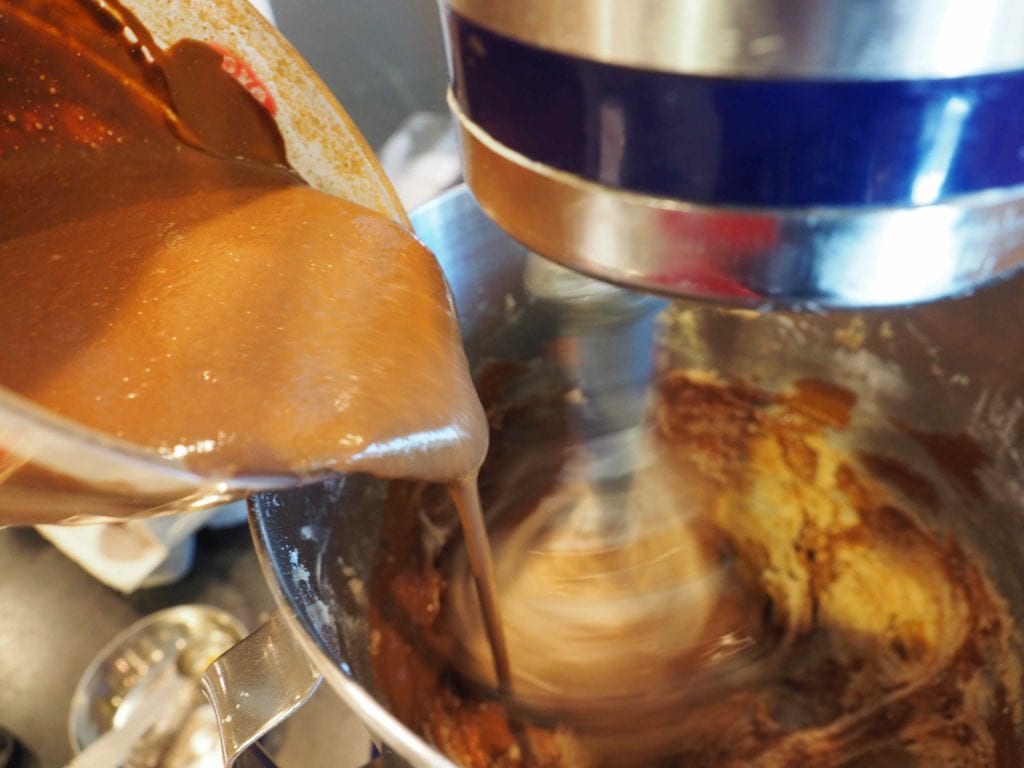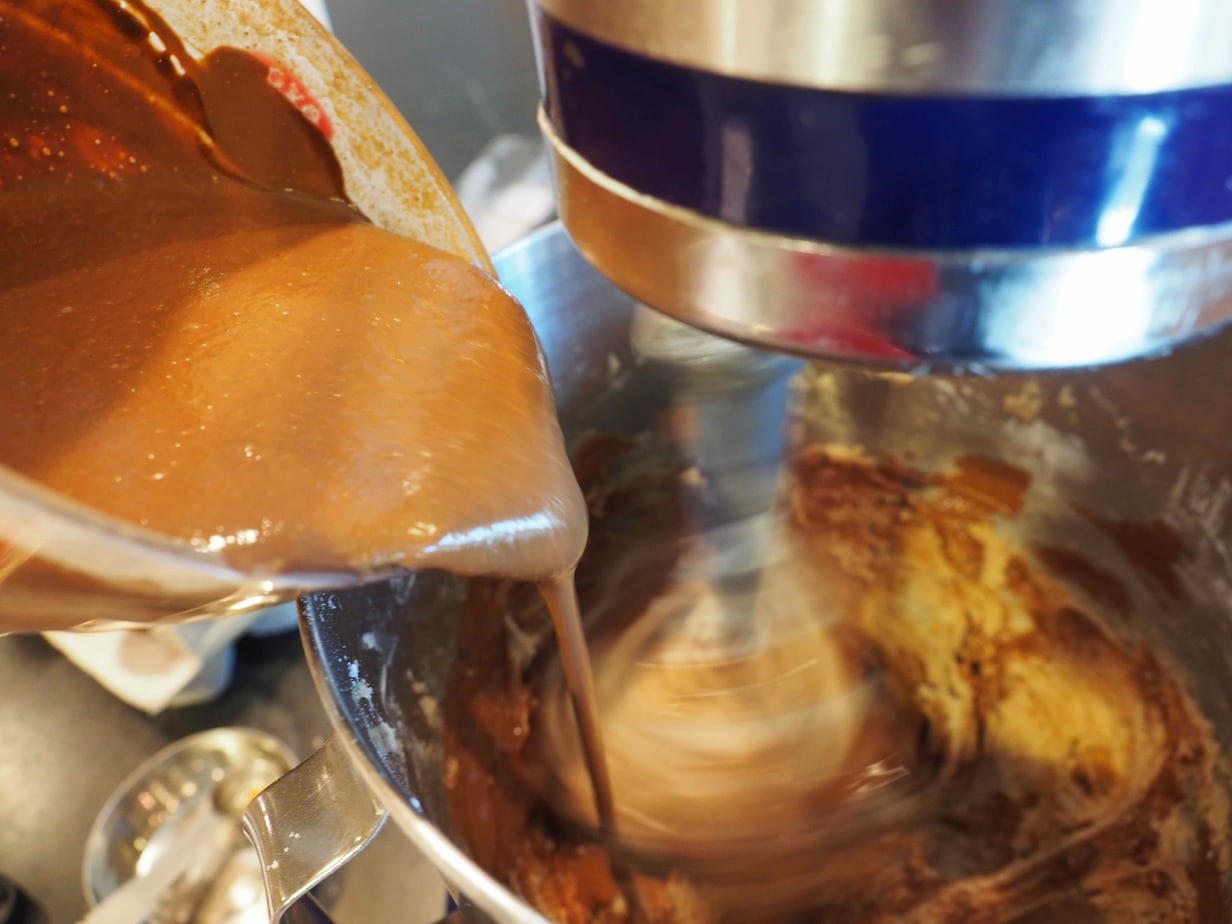 Gently mix in the rest of the flour mixture, scraping down sides, paddle and bottom often. Once thoroughly mixed into chocolate fudgy goodness.
Scoop beautiful blobs of batter (an alliteration!) using a large or medium scoop onto a parchment lined cookie sheet. I personally like using a medium scoop. Makes a few more regular sized pies.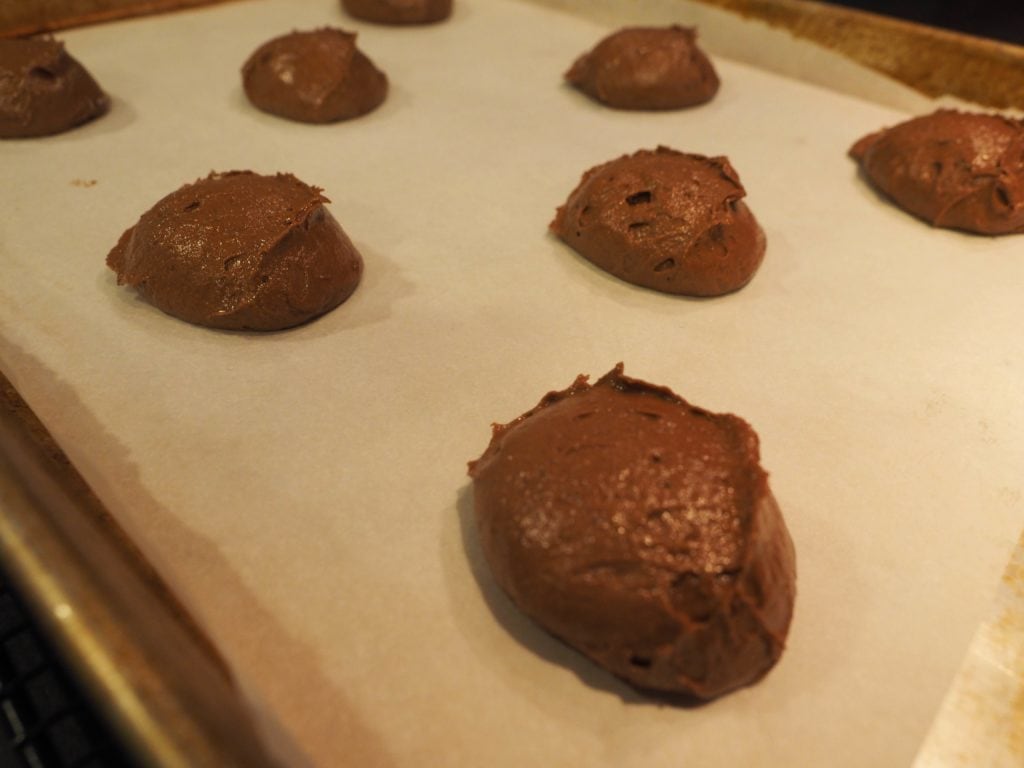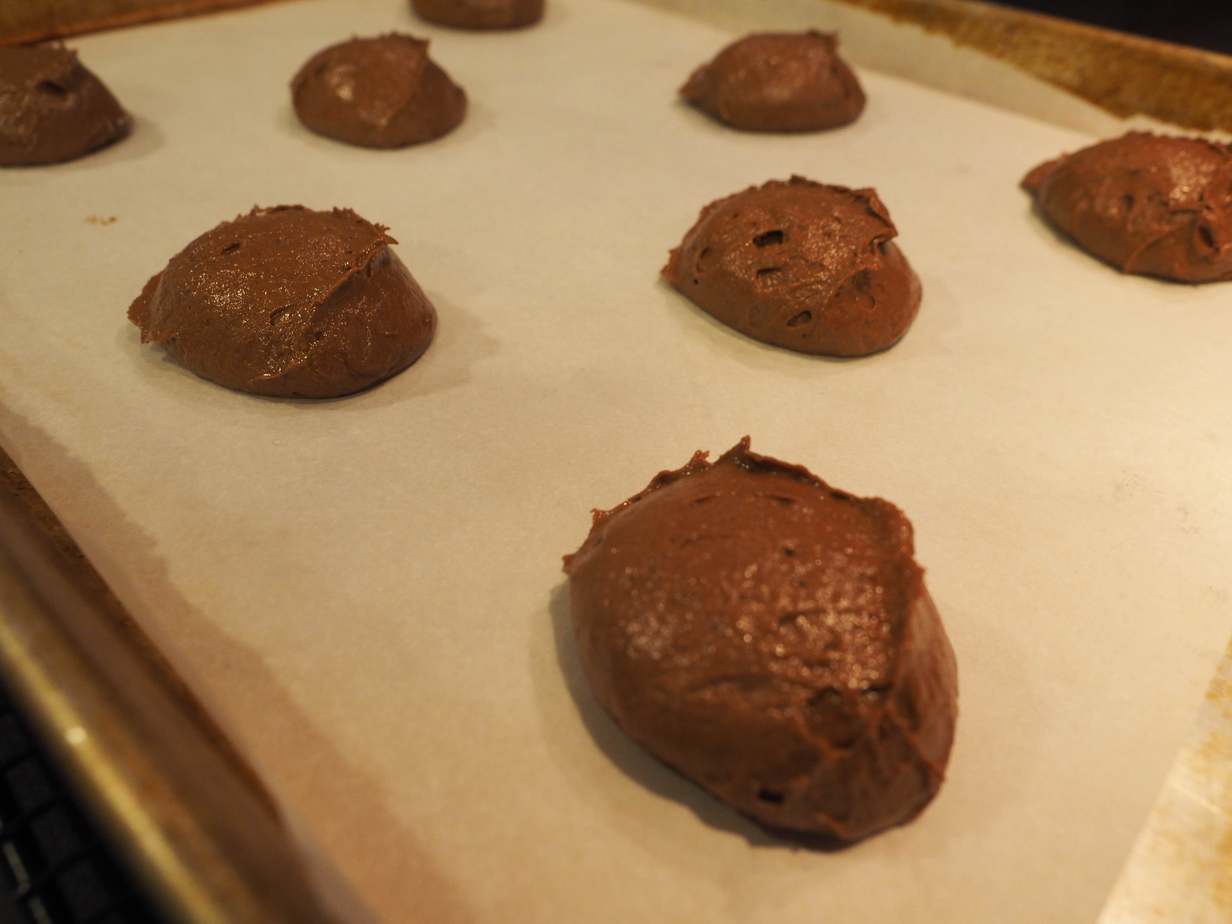 Bake in preheated 350° oven, 1 sheet at a time for 10-14 minutes, or until they spring back when lightly pressed in centers. If you under bake them they will be flatter and chewier, but just as good.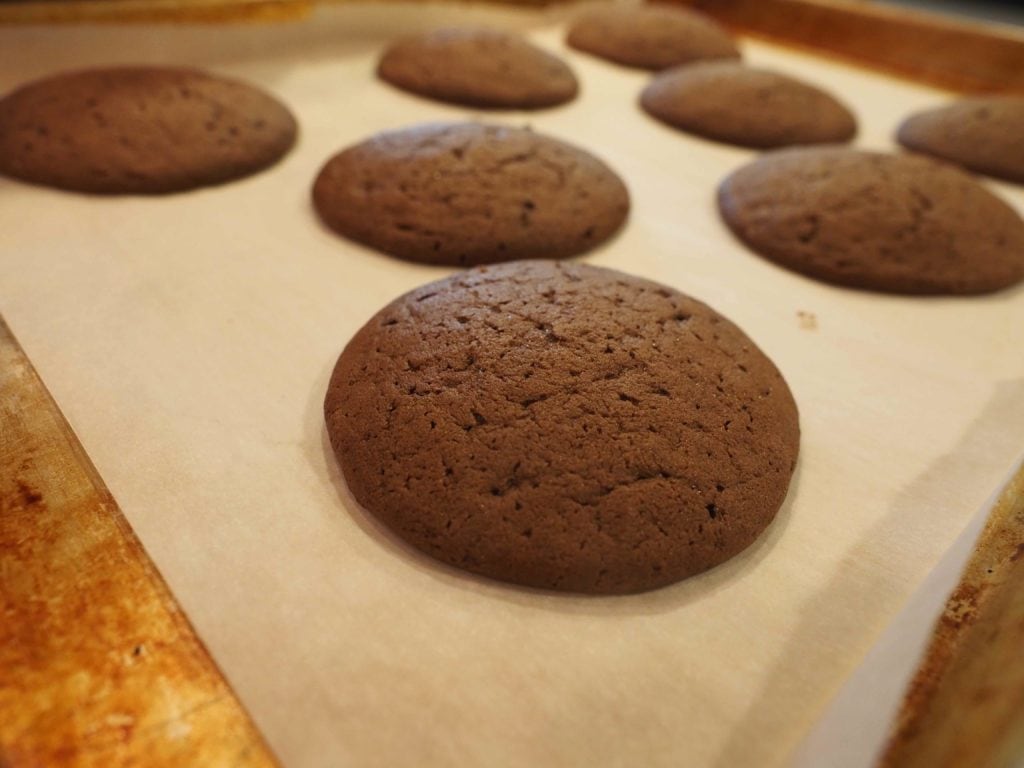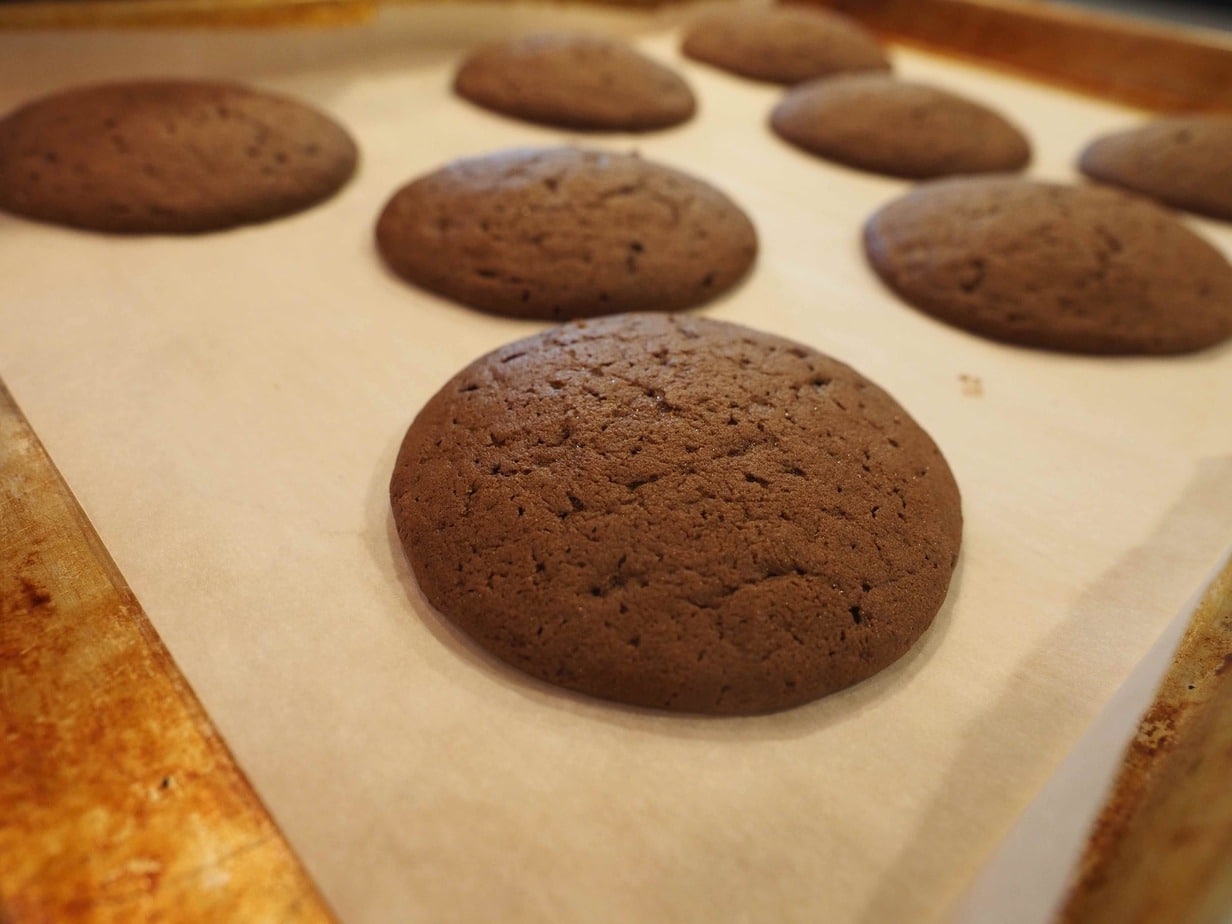 Transfer the cookie sheet to a cooling rack and let stand until cookies firm up, 4-5 minutes. Using a spatula, transfer cookies to wire racks to cool completely.
Maine Whoopie Pies are worth it!
Can I Freeze Whoopie Pies?
Yes, freeze the "cakes" in freezer bags until ready to frost.
I like to match them up in pairs, bottoms together, they freeze so well and pop apart easily when frozen. Layer the cookies between wax or parchment paper.
Once they are filled and sandwiched, wrap in plastic wrap and then they may again be frozen until ready to eat, these are great to pop in a lunch box!
How To Make Easy Marshmallow Buttercream
In the bowl of stand mixer, with paddle attachment, beat (on LOW until combined so you don't floof powdered sugar all of your kitchen) together the butter, powdered sugar, vanilla and kosher salt until combined.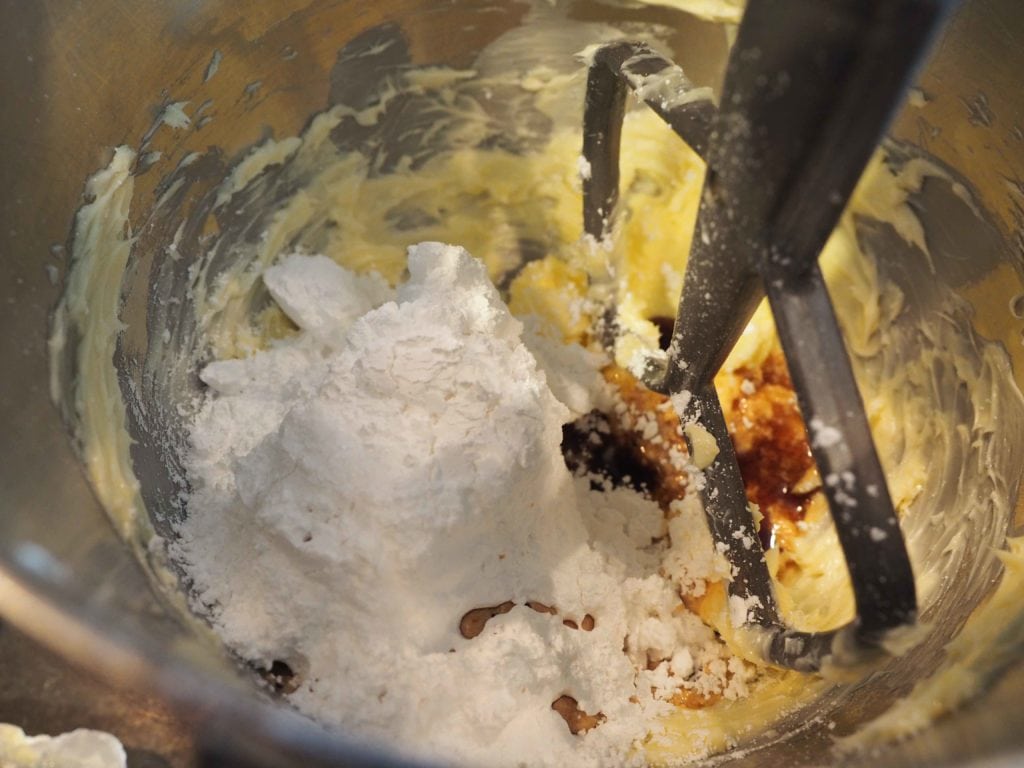 Once blended, increase your speed to medium-high until light and fluffy.
Add marshmallow cream and beat well until evenly incorporated, it will be nicely gloopy, is that a word? A cross between goopy and gooey and gluey, sort of, I do like to make up words.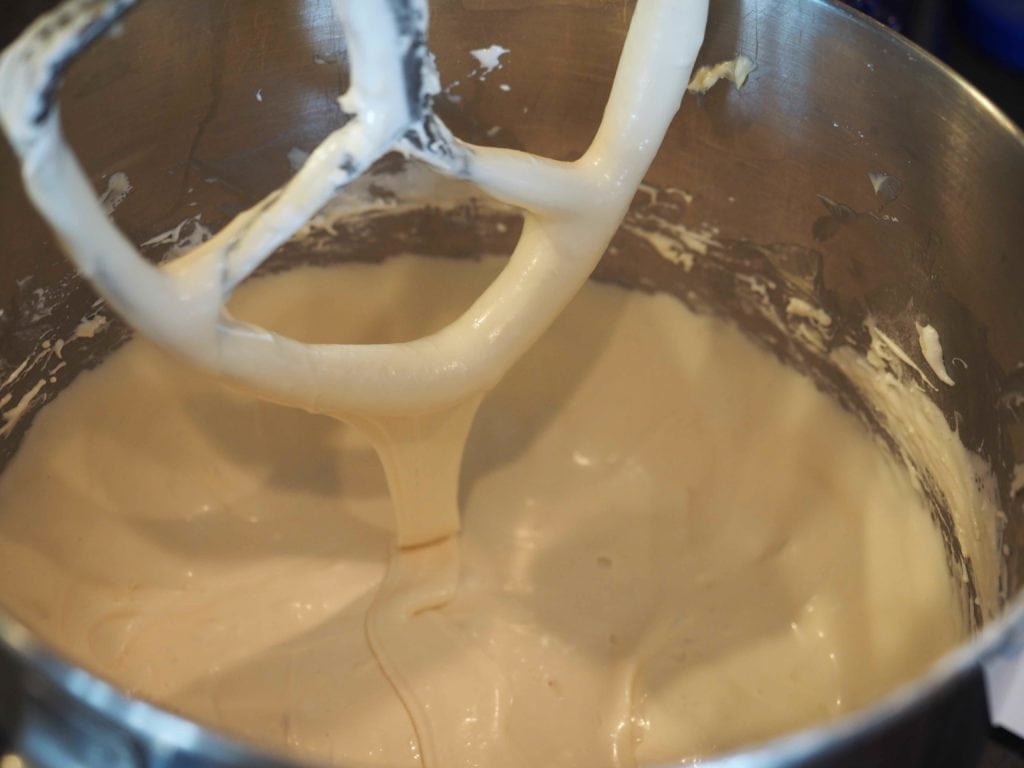 Match up the cookie tops (tops down, flat side up), using a medium or large scoop, dollop a healthy portion of the marshmallow filling onto the bottom of the cookie.
Press the top on the buttercream, making a sandwich, press gently on top pie until fluff reaches the sides.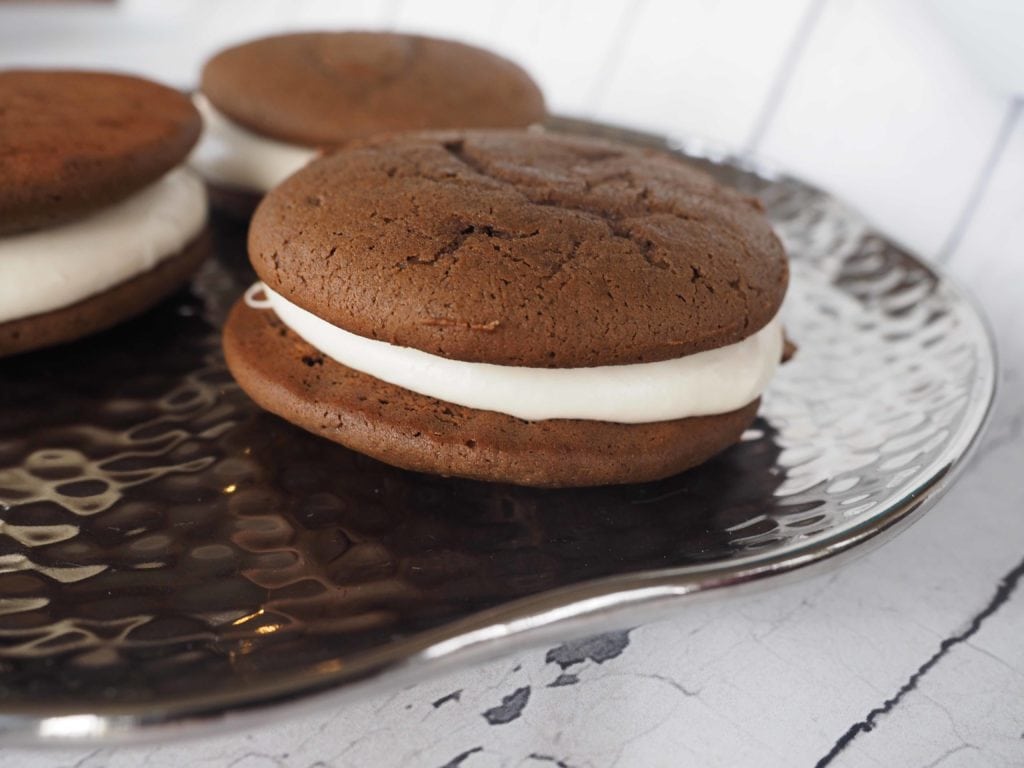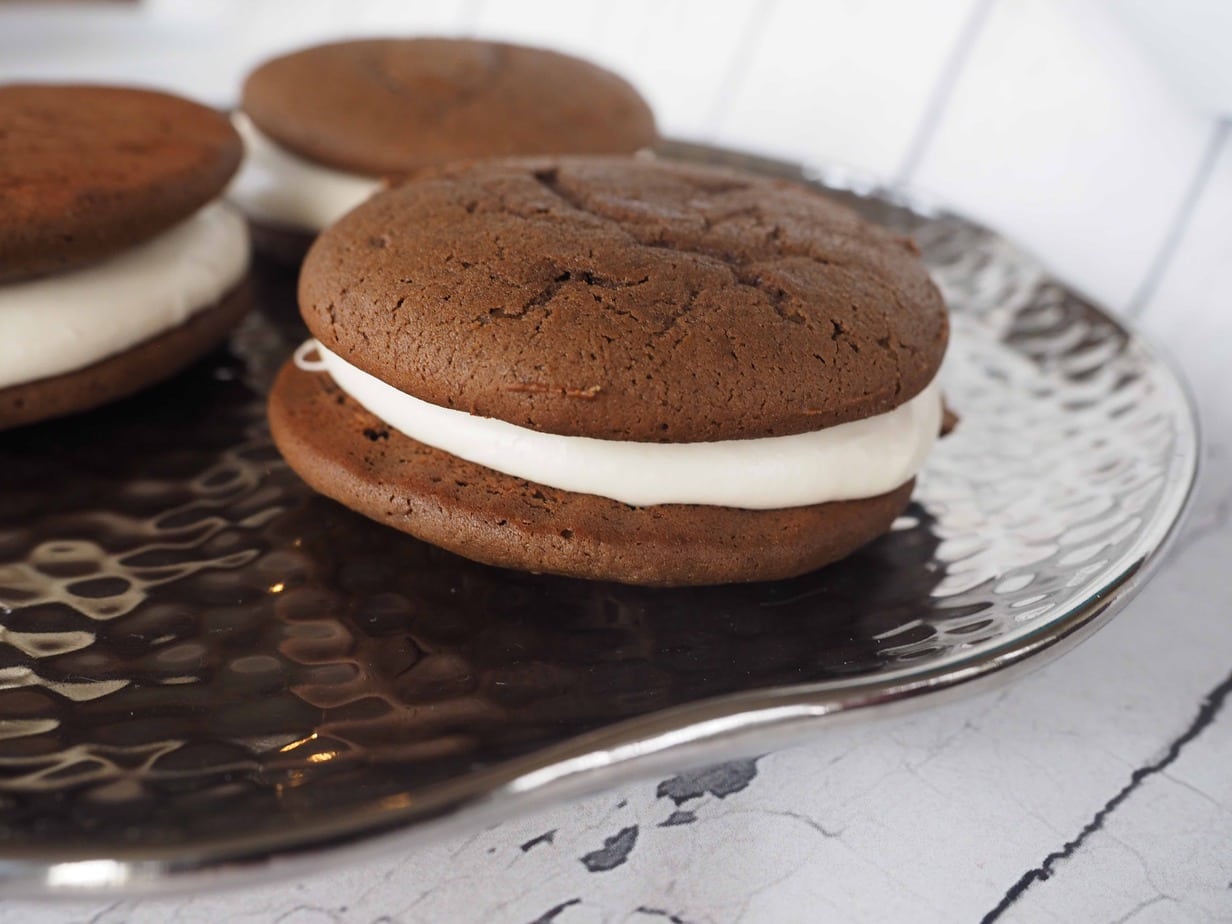 Individually wrap pies in plastic wrap (or place sandwich baggies) and store in fridge or freezer (great to plop into a lunch box). Your friends and family will thank you!
Now, when you sink your teeth into one of these babies you will shout, "WHOOPIE"! I hope you love this Whoopie Pie recipe!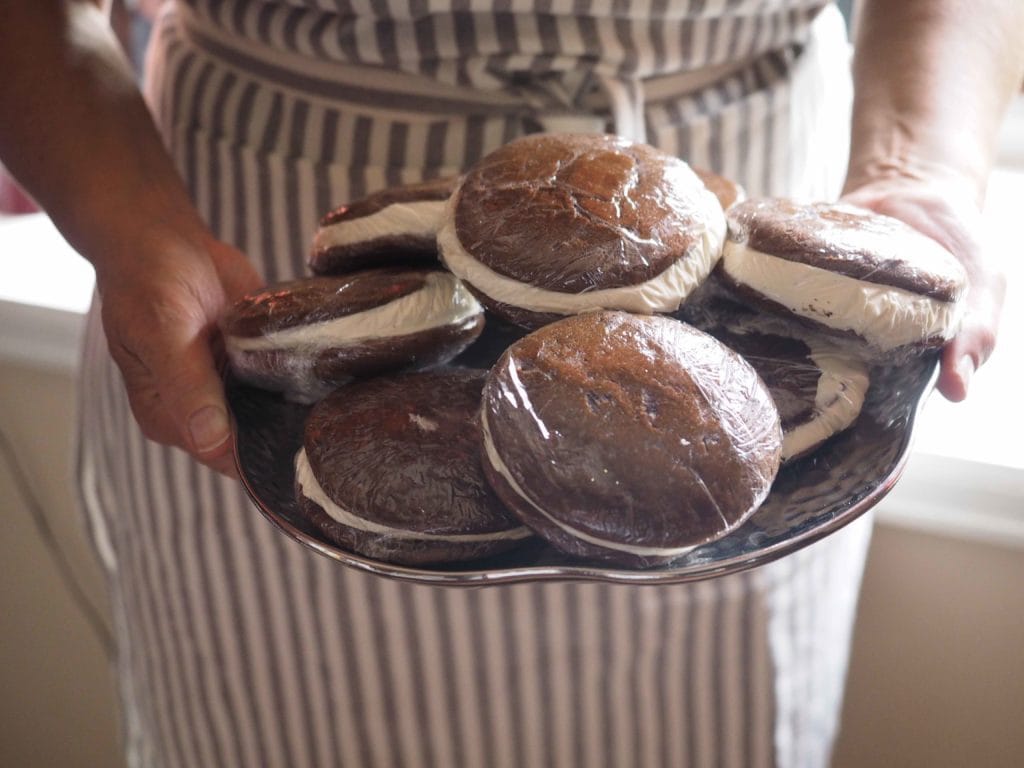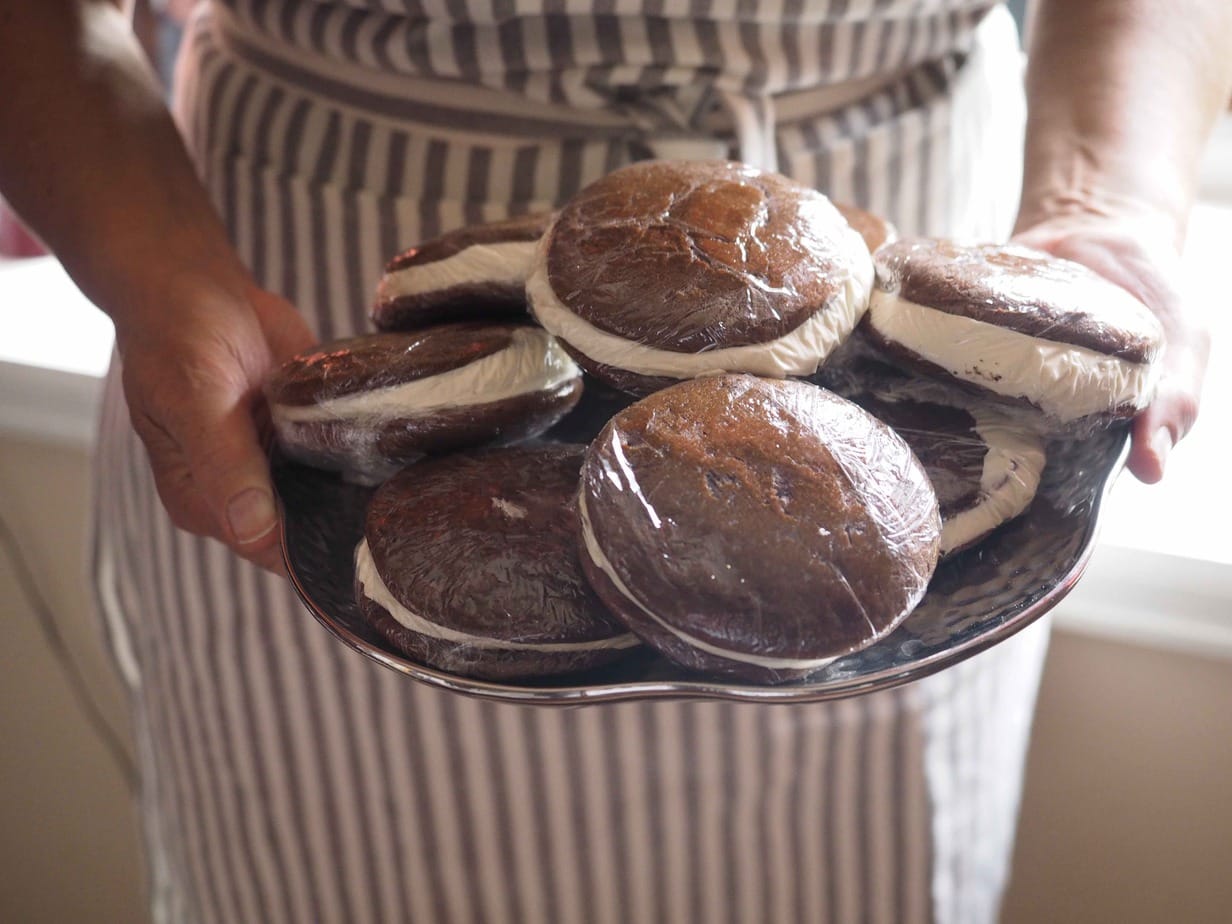 Please, hug the baker who made you tthese Whoopie Pies!
Try these other amazing and classic cookies!
PIN TO YOUR FAVORITE COOKIE BOARD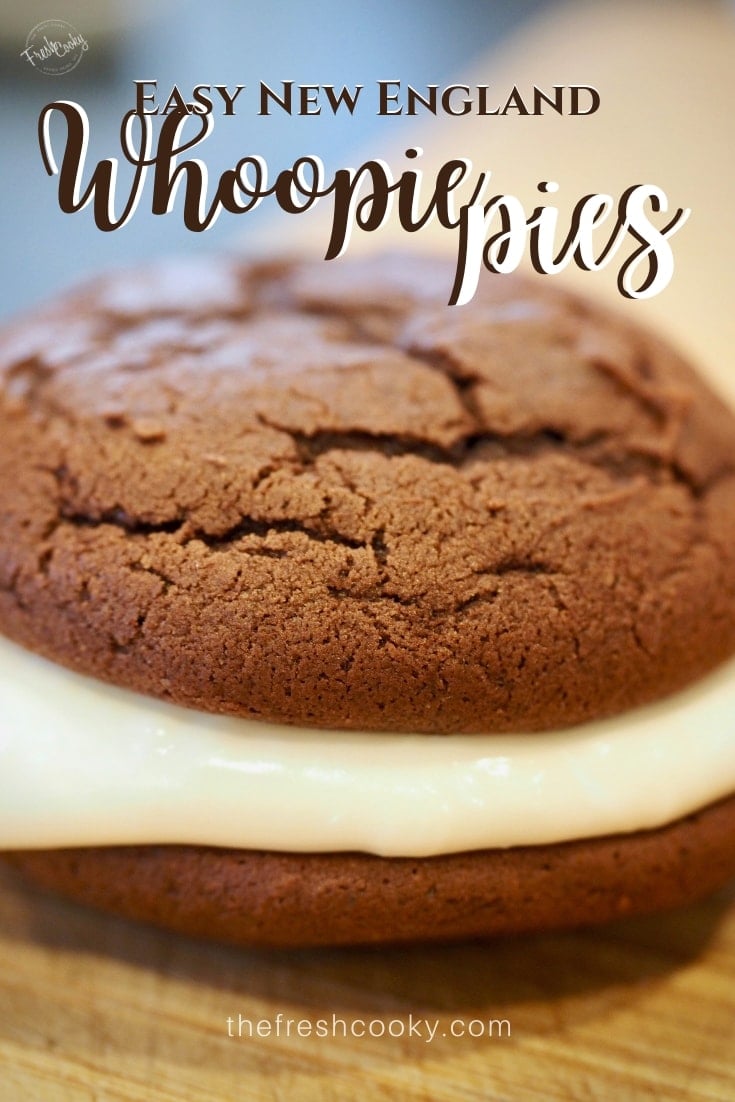 Like this recipe?
Don't forget to give it a ⭐️⭐️⭐️⭐️⭐️ star rating and comment below the recipe!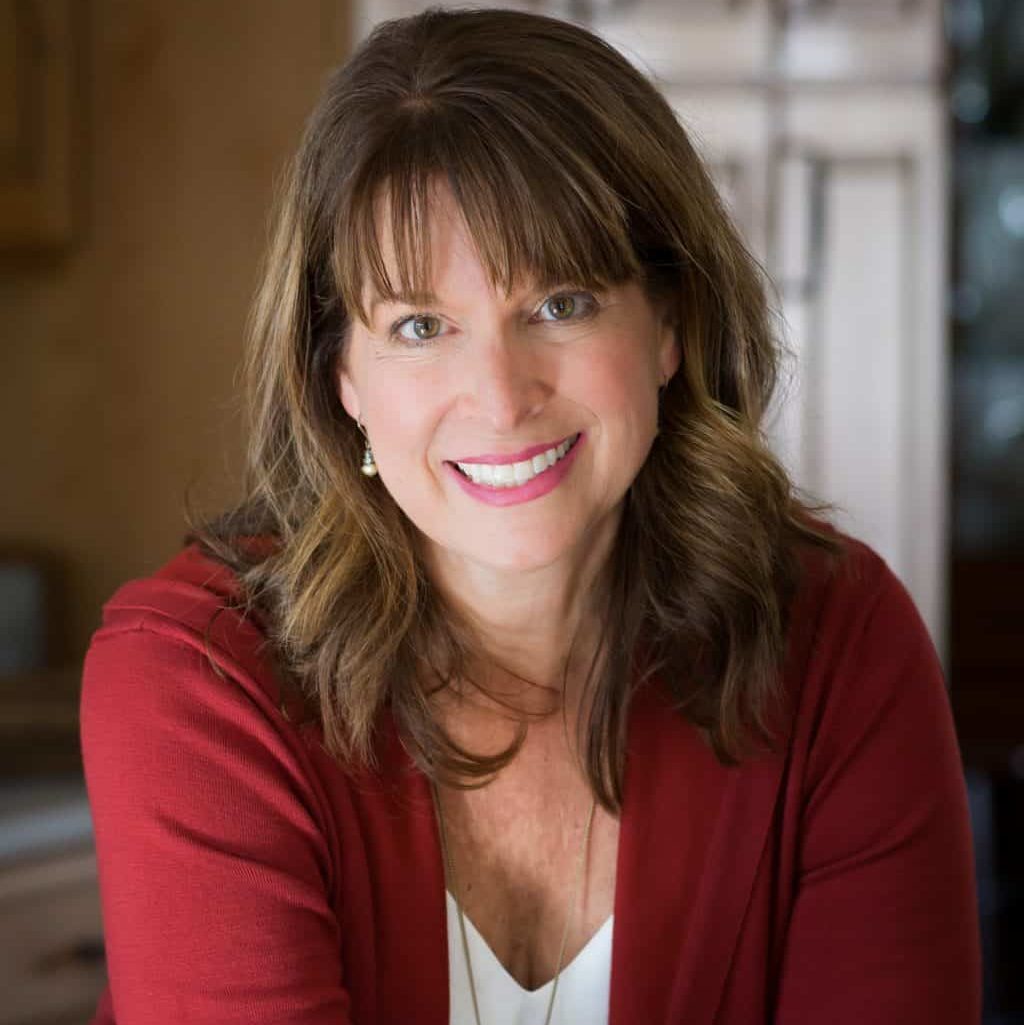 About Kathleen Pope
Recipe Innovator | Food Photographer | Food Writer
Hi, I'm Kathleen Pope. Here at The Fresh Cooky you will find easy, mostly from-scratch, trusted recipes for all occasions. From speedy dinners to tasty desserts, with easy step-by-step instructions. I am here to help teach you how to make mouthwatering recipes without spending hours in the kitchen. Read more about Kathleen here.