Easy Homemade Blender Salsa
As an Amazon Associate, I earn from qualifying purchases. Please read my disclosure policy.
This Easy Homemade Blender Salsa recipe is quick and easy and comes together in minutes! A restaurant style salsa that is fresh, flavorful and healthy. Made with fire roasted tomatoes it's so much better than store-bought salsa! It's fast and easy to make in your blender or food processor!
Why haven't I made this stupid easy blender salsa sooner? Within a few minutes I had not one, but four jars of salsa and the ingredients cost less than my store bought. Plus it's so fresh! And it's the perfect, healthy, quick after-school snack!
If you love Mexican recipes, try my authentic Cheesy Enchiladas, or this Chipotle Copycat Chicken or this creamy Poblano Soup.
I am not a fan of jarred salsa, because they are usually sweeter than I like and the texture seems almost slimy.
My sweet friend, Kimberly has made her own homemade salsa for years and it's always SO delicious! She has given me permission to share it with you — you can thank me (and by extension her) later.
I've bought the same refrigerated fresh salsa for years, but it's $5 a container, sometimes I amaze myself at how resistant I can be to change.
WHY BLEND THE SALSA?
Blending the salsa is a matter of preference; blender salsa or molcajete (the original Mexican blender) salsa grinds up the vegetables, herbs and spices small. In my opinion I love a good blended salsa as you can get a large amount onto your chips! But then again, I love a good chunky pico de gallo salsa as well. So many choices!
INGREDIENTS FOR EASY HOMEMADE BLENDER SALSA
14 oz can Organic Diced Roasted Tomatoes
10 oz can Original Rotel
10 oz can Mild Rotel
1/2 small red onion, rough chopped
1 – 3 cloves garlic, peeled and smashed
1 jalapeno, washed & chopped (seeded for mild, leave seeds for spicy)
1 teaspoon honey
1 teaspoon cumin
1/2 teaspoon salt
1/2 teaspoon ground pepper
1 medium lime, juiced
fresh cilantro, small to medium handful, washed and chopped
MAKING HOMEMADE BLENDER SALSA
Simply pour all of your ingredients into a blender or if you have one and want to be a bit more authentic and rustic, try blending in a molcajete (mortar and pestle); however you'll have to do it in batches.
Pulse a few times until chunkier ingredients are chopped small. Pour into jars and store in fridge!
SHELF LIFE OF BLENDER SALSA
Easily "mock" can the blender salsa but pouring it into jars and storing in the refrigerator for up to about 1 week.
This is a great article on how long salsas will last. Not that it will last that long, we went through 3 jars in just 2 days! It made a total of four 13 oz jars of salsa.
I save my Bonne Mamon preserves jars, they are so cute with their red and white checked tops.
They are just large enough and have a nice wide mouth for dipping, storing or pouring. Plus you can easily dress them up for a cute hostess gift!
CAN I USE DIFFERENT TYPES OF TOMATOES?
Absolutely you can use different tomatoes. Kimberly's original recipe calls for regular diced tomatoes, I had roasted diced tomatoes in my pantry, so that is what I used.
Try roasted, regular, no salt…whatever you'd like.
Now, her original recipe called for 1 can of Rotel, but somehow I thought she meant two cans (can you say, squirrel — haha), however since I don't like my salsa spicy, it worked out great and gave a bit more volume!
So you see, play with your recipes, add what you like to make it taste delicious to YOU! That's the beauty of cooking!
Speaking of Rotel tomatoes, I used one original and one mild, change that up too!
HOW DO I MAKE THE SALSA SPICIER?
Well, the easiest way is keeping the seeds in your jalapeno! That is what brings the heat.
Simply, wash, slice off the top and rough chop your whole jalapeno seeds and all! By now, you know I'm a SPICY HOT WIMP! So you know I carefully scraped out every last seed! LOL!
Kimberly suggested using Rotel with Chipotle peppers as a change up — spicier but delicious! I'll have to give it a try, for my family that is, because I can guarantee it'll be too hot for me!
ORGANIC HOMEMADE BLENDER SALSA
As much as I can, within reason, I try and use organic canned goods. In this instance I went with the cans of Rotel, but I thought through how you can do a bit of a swap up.
Instead of using Rotel, try using 3 cans of diced tomatoes (14 oz ea) plus 3 cans (4 oz ea) of organic diced green chilies (mild or a mixture of hot and mild) plus about 1/2 teaspoon each of onion powder, garlic powder, oregano, cumin and a little extra salt.
What are you waiting for? Grab the ingredients and some delicious organic tortilla chips and whip up some of this Easy Homemade Blender Salsa, you won't be sorry!
You may want to make yourself one of my famous, secret ingredient, by-the-pitcher margaritas to go along with your salsa!
OTHER WAYS TO USE BLENDER SALSA
Add salsa to shredded chicken, beef or pork for a delicious Mexican flavored meat.
Pour over chicken breasts or thighs and bake. Or pour over baked or grilled chicken.
Serve alongside my Creamy Queso Dip!
Make this gorgeous super simple guacamole!
Check out all of our Mexican recipes, perfect for Taco Tuesday, Cinco de Mayo or anytime you get that Mexican food craving!
Like this recipe?
Don't forget to give it a ⭐️⭐️⭐️⭐️⭐️ star rating and comment below the recipe!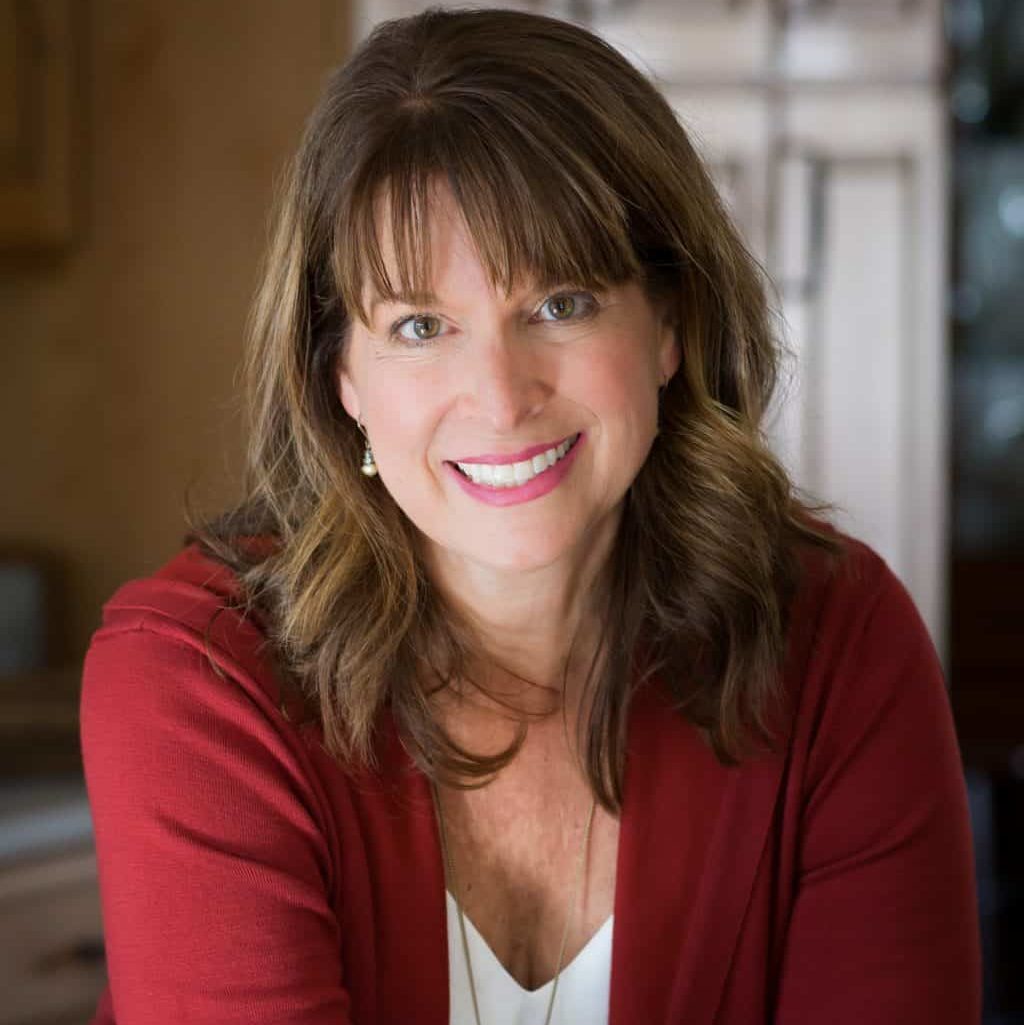 About Kathleen Pope
Recipe Innovator | Food Photographer | Food Writer
Hi, I'm Kathleen Pope. Here at The Fresh Cooky you will find easy, mostly from-scratch, trusted recipes for all occasions. From speedy dinners to tasty desserts, with easy step-by-step instructions. I am here to help teach you how to make mouthwatering recipes without spending hours in the kitchen. Read more about Kathleen here.