Easy Cranberry Spritzer (by the glass or pitcher)
As an Amazon Associate, I earn from qualifying purchases. Please read my disclosure policy.
Naturally cranberry red, this Easy Cranberry Spritzer is the ideal holiday drink, for young and old alike! Cranberry simple syrup, a squeeze of lemon, topped with a bubbly lemon-lime soda is delicious and refreshing, add a splash of vodka to make it into a cocktail!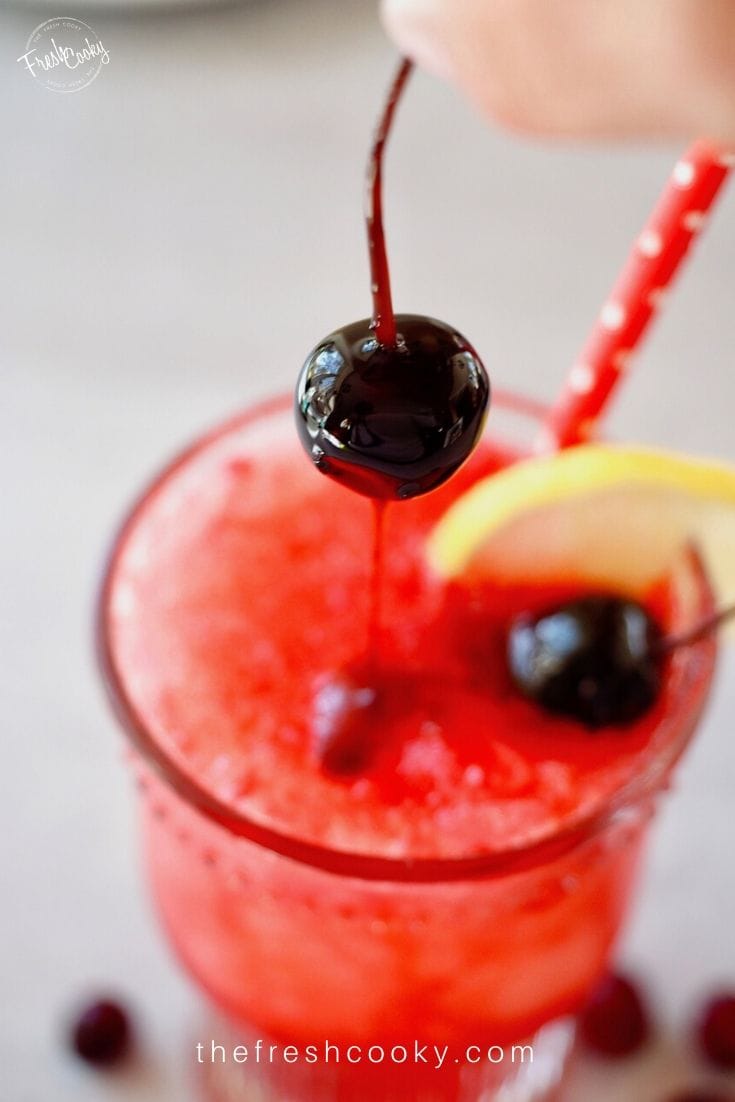 Christmas Cranberry Spritzer with Fresh Snow
Even more fun — if you live in an area that gets snow, instead of crushed ice use freshly fallen snow for the younger crowd, they will get a kick out of it! (no yellow snow – ick)
Once you have the prep work done, this drink comes together so quickly!
How to Make Cranberry Simple Syrup
Make a batch (or double it, it will go fast) of my cranberry simple syrup, which is really just like it sounds, so very simple, really!!
If desired for the garnish, make sugared cranberries, use Amarena cherries or maraschino cherries.
A Great Holiday Drink!
Fill glass with crushed ice (I use my Ninja blender to pulverize my ice, but crushed or even cubes would be just fine) or grab some of that newly fallen snow.
Pour in 2 oz of Cranberry Simple Syrup
Squeeze ¼ to ½ lemon (depending on how tart you want it)
Top off with lemon-lime soda, stir gently to combine
Garnish with sugared cranberries or a dark, rich cherry
Alternate Ingredients
In place of lemon lime soda, use lemon or lime sparkling water, ginger ale, or cranberry ginger ale or even ginger beer
Use lime or orange instead of lemon
If you don't want to make cranberry simple syrup, you can purchase a good Grenadine syrup, making it more like a Shirley Temple
Adult-version: add 1-1.5 oz of vodka, top with seltzer water or lemon-lime soda
Also perfect for Valentine's Day!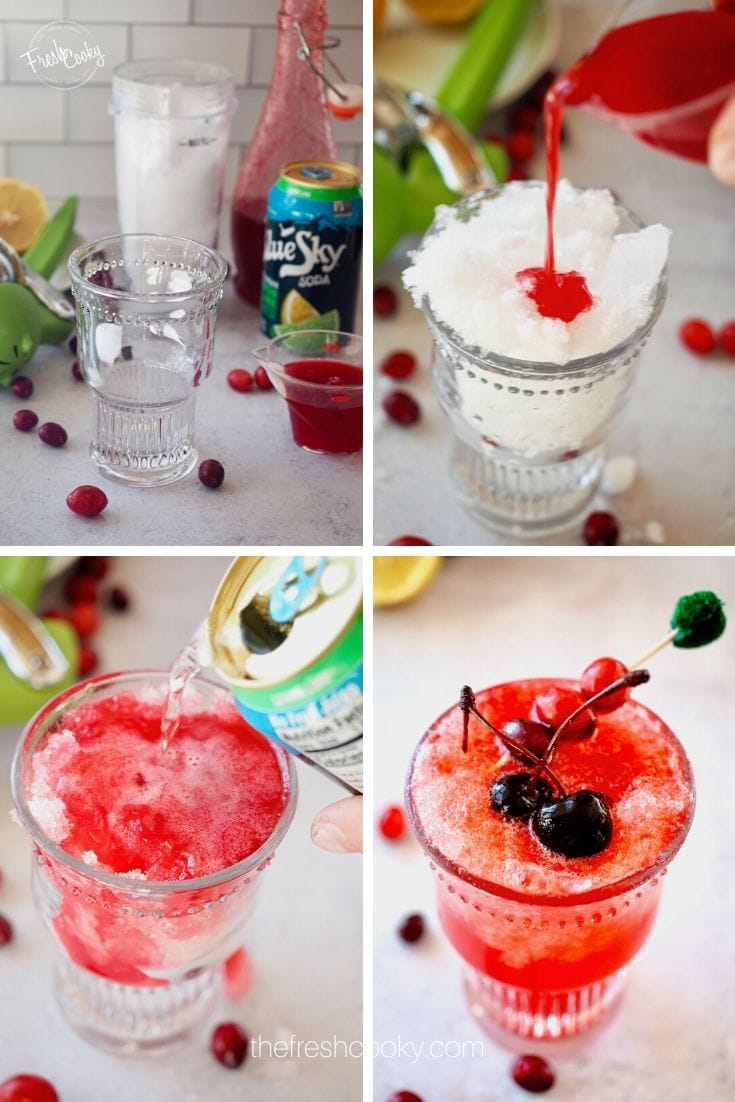 CRANBERRY SPARKLING PUNCH FOR A CROWD
4-6 oz Cranberry Simple Syrup
2 cups cranberry juice cocktail (like Simply Cranberry)
⅓ cup fresh squeezed lemon juice
1 cup vodka (optional)
1 liter of lemon-lime soda or mineral water (not as sweet)
Garnish with sliced lemons, cranberries and a sprig of mint or rosemary
Easily doubles, the above amounts should fit into a large pitcher, double for a punch bowl. Keep vodka on the side so kids and non-imbibers can enjoy, allowing those who prefer it spiked, to pour a splash.
Enjoy these other holiday drinks!
Like this recipe?
Don't forget to give it a ⭐️⭐️⭐️⭐️⭐️ star rating and comment below the recipe!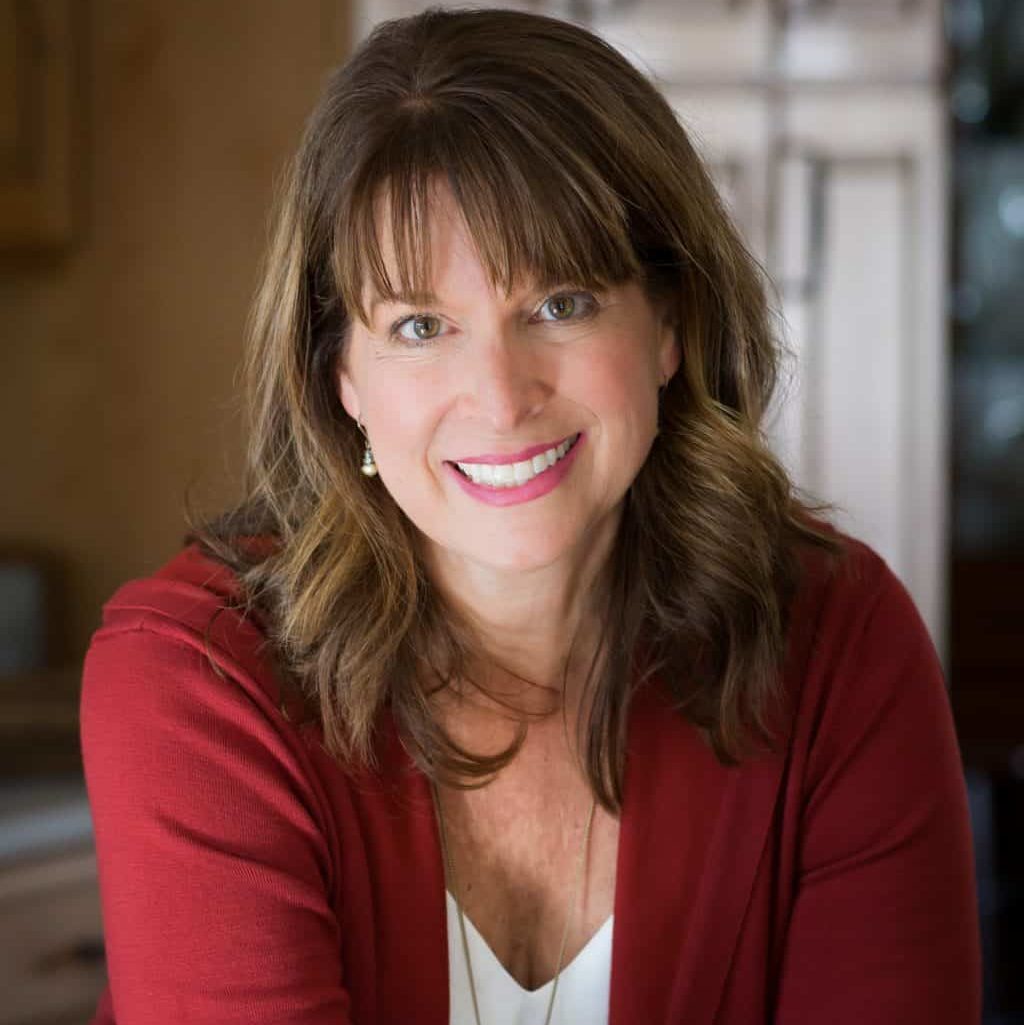 About Kathleen Pope
Recipe Innovator | Food Photographer | Food Writer
Hi, I'm Kathleen Pope. Here at The Fresh Cooky you will find easy, mostly from-scratch, trusted recipes for all occasions. From speedy dinners to tasty desserts, with easy step-by-step instructions. I am here to help teach you how to make mouthwatering recipes without spending hours in the kitchen. Read more about Kathleen here.