Oven Baked Barbecue Beef Brisket
As an Amazon Associate, I earn from qualifying purchases. Please read my disclosure policy.
Barbecue Beef Brisket; tender brisket, thinly sliced, richly spiced, swimming in a rich, smokey barbecue sauce.
Nothing speaks my love language like a drippy, tangy, juicy and flavorful brisket! How about you?
And if you adore slow cooked, tender meats, try these other family favorites: Slow Cooked BBQ Pulled Pork, Amazing & Tender Pot Roast, Beer Beef Stew.
Growing up, barbecue beef brisket was my favorite dinner (besides spaghetti!!); my mom would make brisket and buy fresh homemade Italian rolls from a local deli and we'd pile the tender brisket high on the rolls and drench it in barbecue sauce. It was the best, most delicious and definitely, the messiest meal. E.V.E.R!!
It's best if you get it started the night before to allow the spices to work their way into the meat, however; that said I've been known to hurry the process and do it the day of, okay, it's because I forgot, okay!?! The flavor is still good, so it can be done, but it's superior if you do it the night before! Just saying…
JOIN ME ON PINTEREST FOR MORE GREAT RECIPES!
The night before…
….start by lining a sheet pan with heavy duty aluminum foil enough to wrap and make a "pouch" around the brisket, lay your brisket in the middle of the foil.
How to make a Dry Rub for Beef
In a small bowl mix together your spices to make a rub, sprinkle evenly over meat and rub into both sides of the meat. It's really that simple!
Then pour the Worcestershire sauce and liquid smoke (found near the Worcestershire sauce in the grocery store) over the meat, lifting the meat as it drips to the sides so that you get this good stuff under the meat as well as on top.
Roll down the foil to create a pocket and place foil wrapped meat on plate or pan in fridge to marinate overnight.
The next day, about 6-7 hours from serving
Allow brisket to come to room temperature for 30-60 minutes before baking. Pour on 1/2 cup of real orange juice and seal the foil back up.
Preheat your oven to 275° and bake the foil wrapped brisket on a sheet pan for 5 hours.
Carefully remove meat from oven and open foil packet, carefully (watch the steam) pour 1 cup of your favorite barbecue sauce over the meat. This is our favorite store bought sauce and but you've got to try this Homemade Rocky Mountain Barbecue Sauce. Return to the oven, keeping foil open and bake for an additional hour.
When ready to eat; remove brisket from oven and allow to sit, covered for 15-20 minutes before slicing.
Carefully move brisket from foil to cutting board and thinly slice. My dad always sliced our brisket with an electric knife, so I'm partial to using one as it brings back fond memories of him!
Drizzle with juices from foil packet and serve with additional warmed barbecue sauce. Serve with rolls for sandwiches or with a crisp salad and these amazing and simple roasted rosemary red potatoes!
Pass out the napkins, tie on a bib, get your fingers messy and ENJOY!
Recipes to compliment Beef Brisket
Don't forget to PIN to your favorite MAIN DISH Board!
Featuring this week on Weekend Potluck!
Like this recipe?
Don't forget to give it a ⭐️⭐️⭐️⭐️⭐️ star rating and comment below the recipe!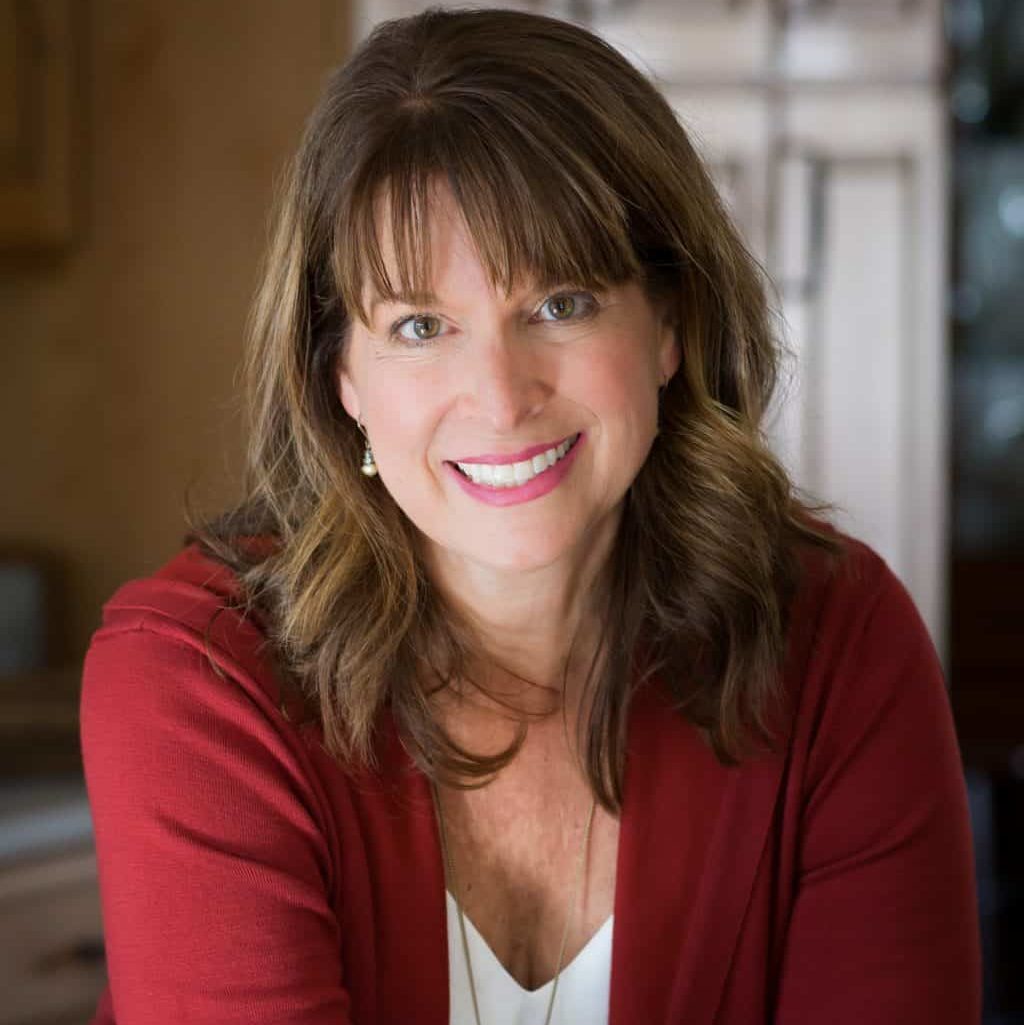 About Kathleen Pope
Recipe Innovator | Food Photographer | Food Writer
Hi, I'm Kathleen Pope. Here at The Fresh Cooky you will find easy, mostly from-scratch, trusted recipes for all occasions. From speedy dinners to tasty desserts, with easy step-by-step instructions. I am here to help teach you how to make mouthwatering recipes without spending hours in the kitchen. Read more about Kathleen here.