Texas Tea (Reduced Sugar)
As an Amazon Associate, I earn from qualifying purchases. Please read my disclosure policy.
This recipe for Texas Tea with reduced sugar, is a wonderful, fresh recipe to have in your collection for a luncheon or party. I love it's bright red color, hint of mint, and the sweet and sour combo of lemon and pineapple. And my favorite aspect, you can make it ahead! Add a splash of flavored vodka to make it an adult beverage!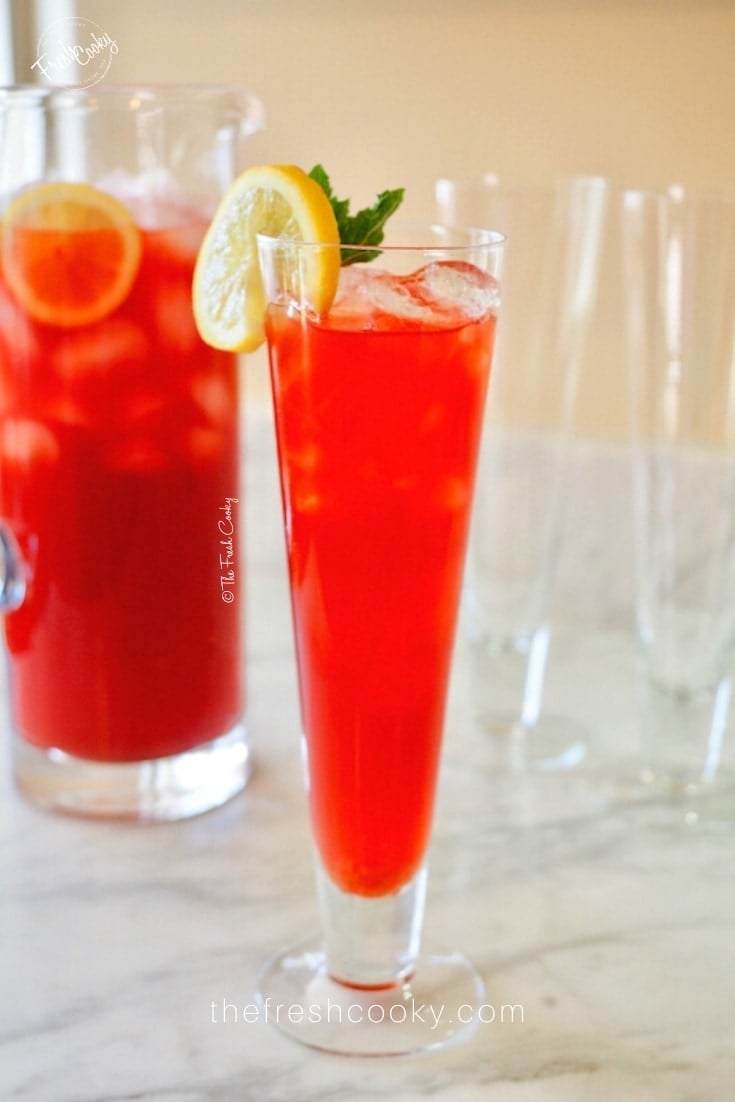 I've seen this recipe in several Junior League and church cookbooks, you know the kind, the ones where you can guarantee it will be delicious and not too difficult!! I love those!
So the next time you are hosting a party, Easter, Mother's day or any other party; make up some of this reduced sugar sweet tea, trust me, it's sweet enough!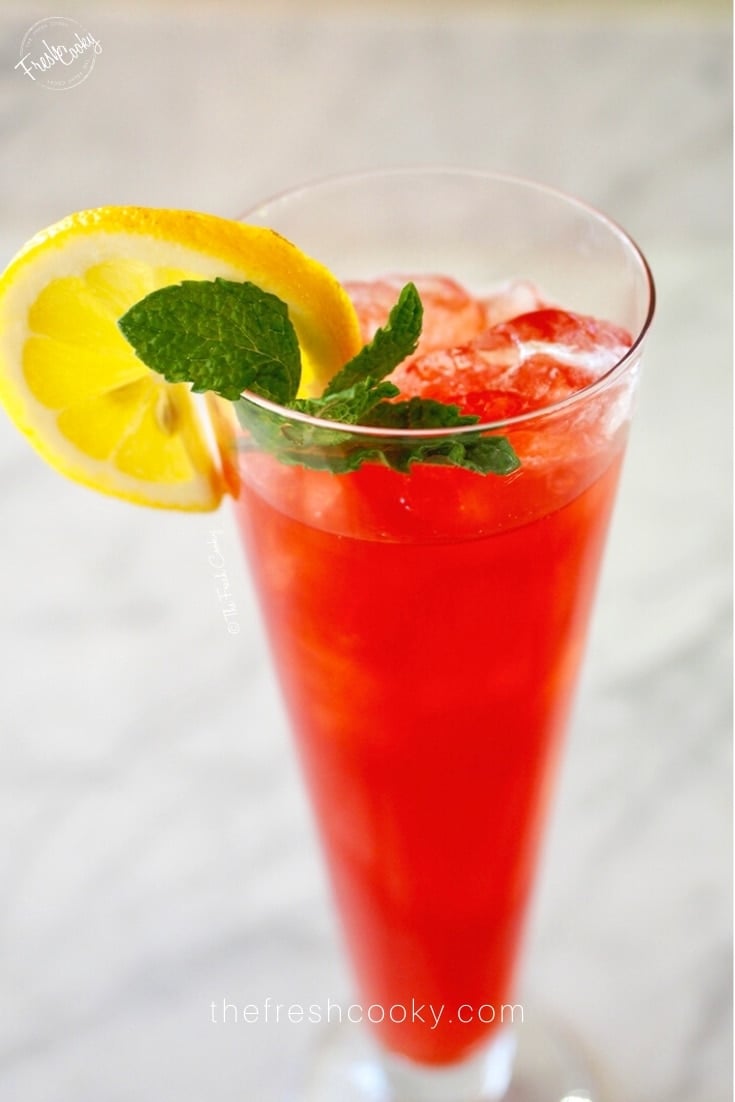 Making Simple Syrup
Start by bringing your water and sugar to a boil in a medium saucepan. Bring to boil, whisking to dissolve sugar; boil for 5 minutes. Remove from heat.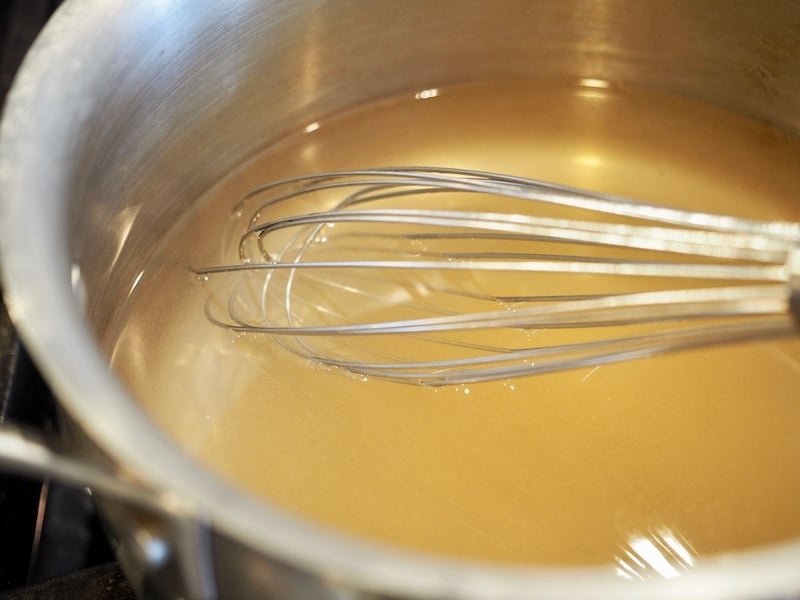 Place 4 sprigs of fresh mint into the hot sugar water; if you want it even less sweet, reduce your sugar by half, or remove sugar all-together!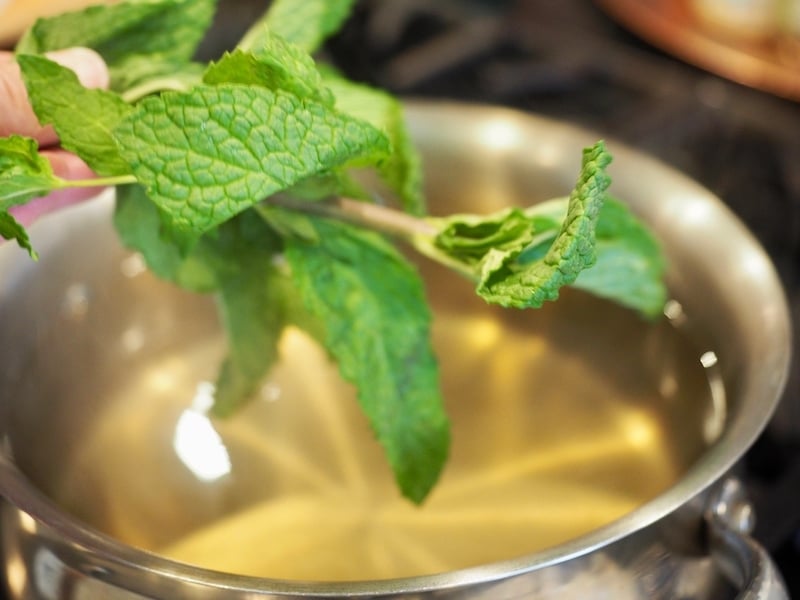 Get your tea bags ready; 1 family size tea bag = 4 regular sized tea bags.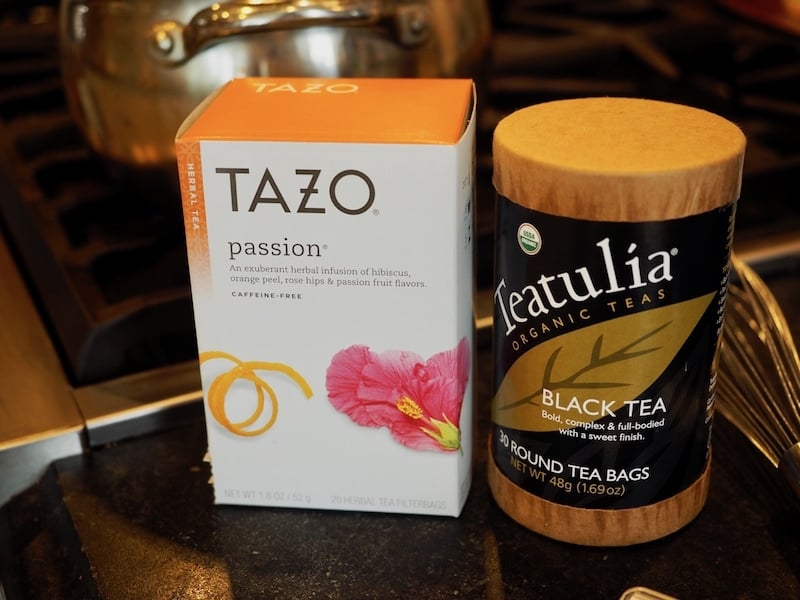 Add tea bags.
TIP | Making it for the evening? Replace the black tea with decaf black tea.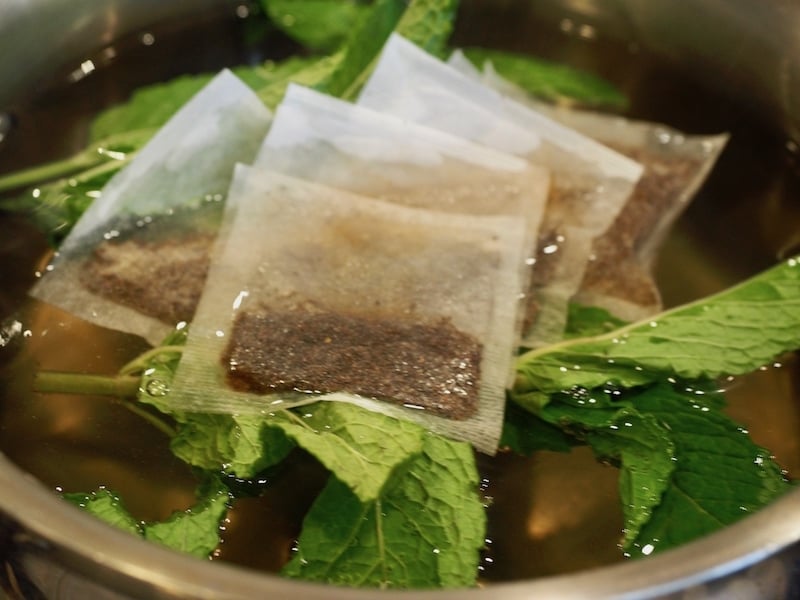 And your herbal berry tea bags (I love Tazo's Passion tea), Blueberry or any berry tea works well.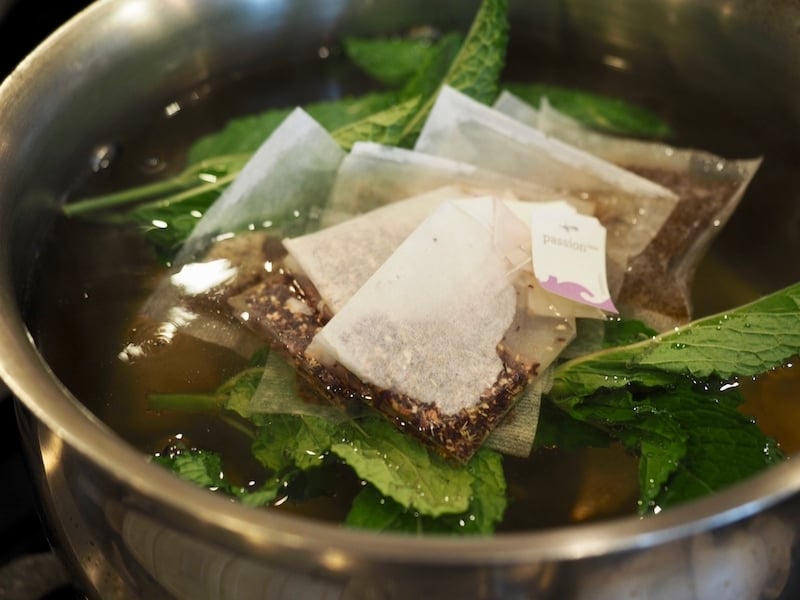 Stir to combine and allow to steep (stand) for 5 minutes. Using a strainer, just scoop out tea bags and mint and discard.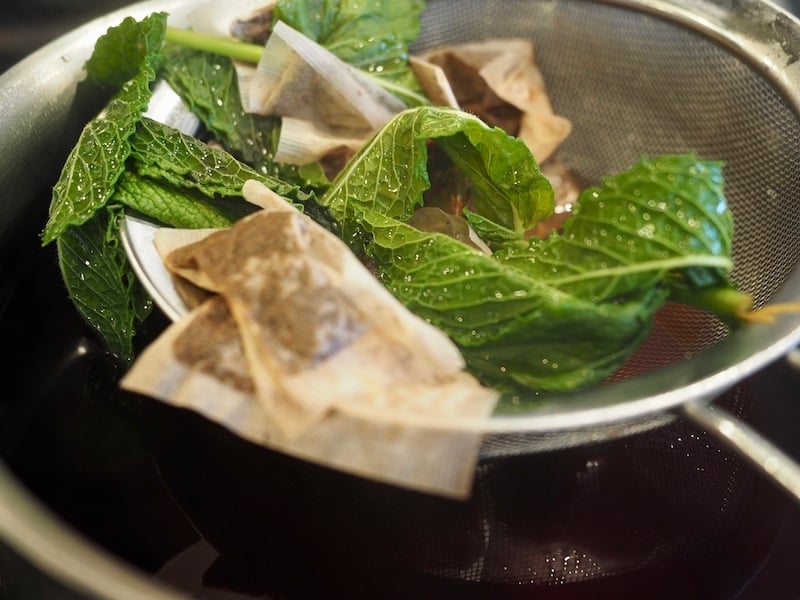 Add pineapple juice…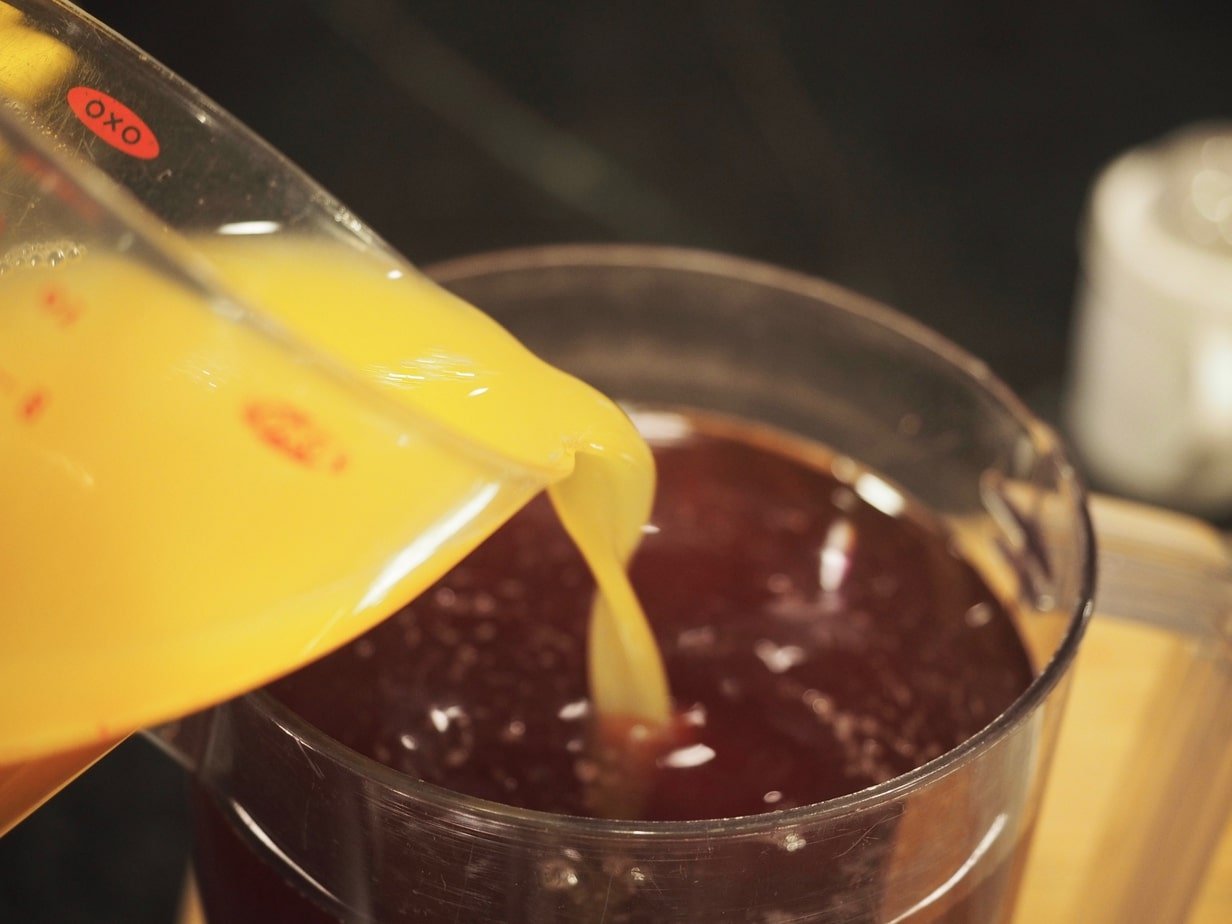 And thawed lemonade concentrate…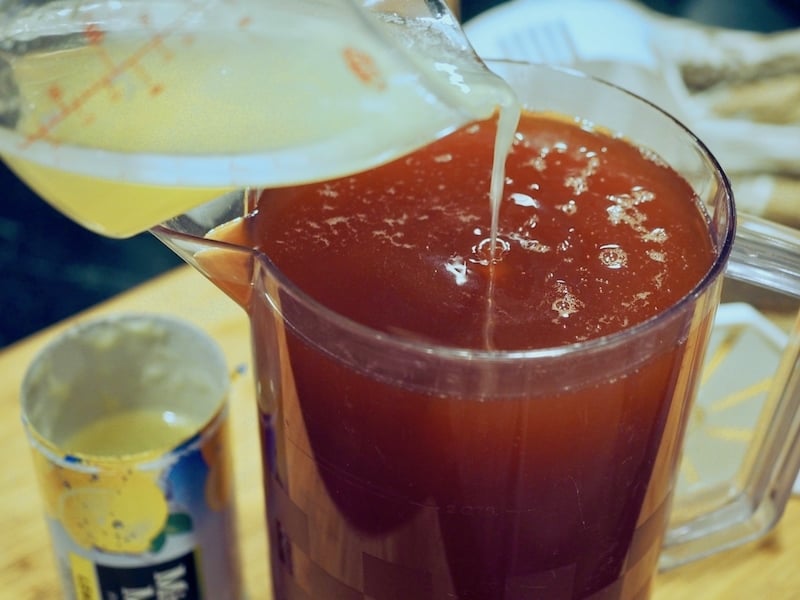 Stir well and chill. Makes about 1 gallon.
Serve chilled over ice (or in a large pitcher or beverage server) with a lemon slice and a sprig of mint as a garnish (optional).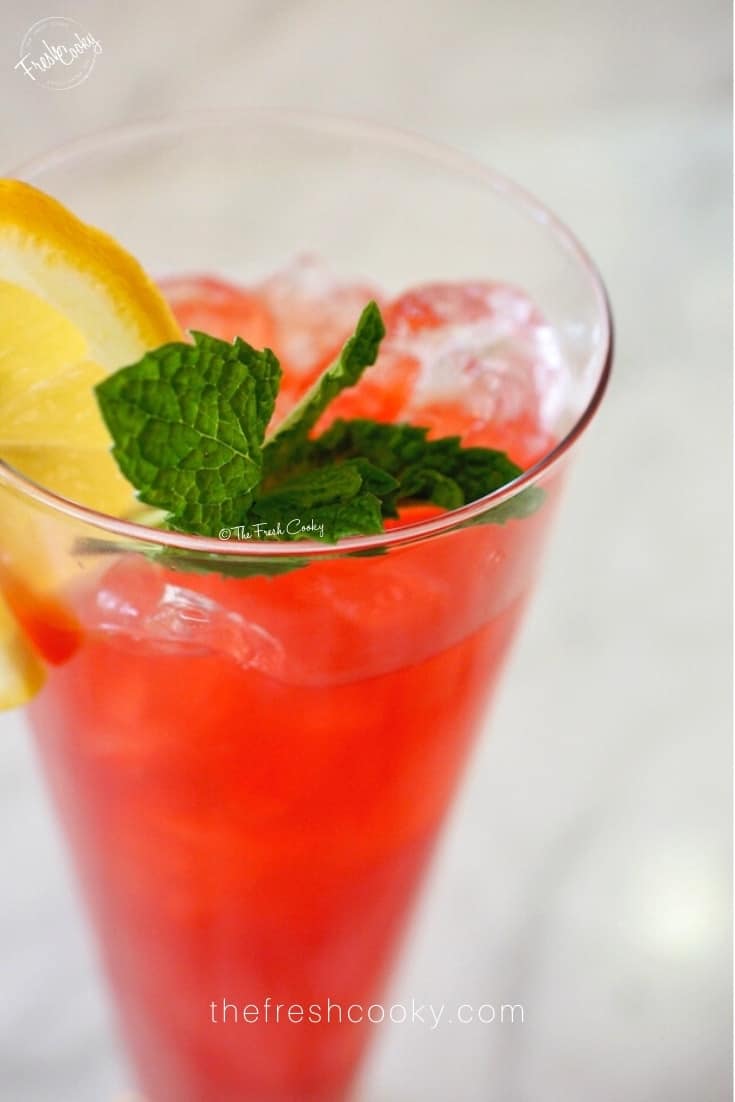 TIP | Make into an adult beverage by adding 1 oz of vodka (try Deep Eddy's Grapefruit or Lemon infused Vodka–YUM!), simply pour Texas Tea over the top and you have a lovely cocktail. Imbibe responsibly!
Christmas or Holiday Texas Tea!
The cheery, red color alone makes it ideal for the holidays, but if you'd like, swap out the pineapple juice for cranberry juice!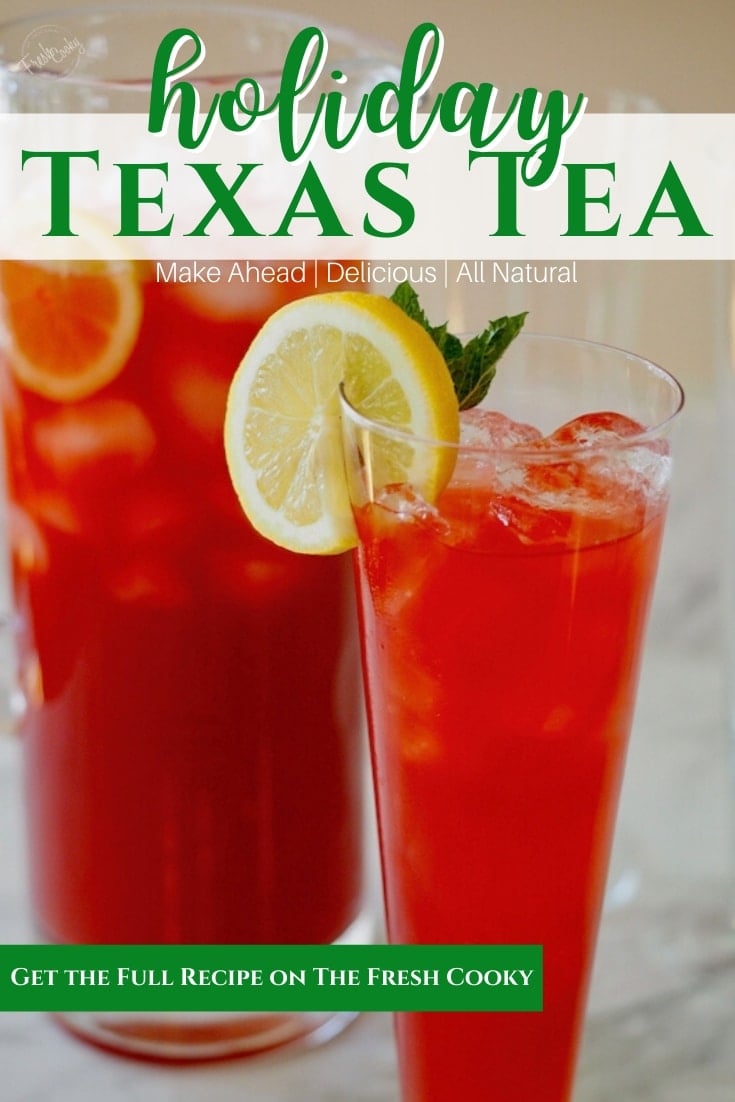 Enjoy this drink recipe? Give these a try!
Like this recipe?
Don't forget to give it a ⭐️⭐️⭐️⭐️⭐️ star rating and comment below the recipe!