Oatmeal Sandwich Cookies with Maple Brown Sugar Buttercream
As an Amazon Associate, I earn from qualifying purchases. Please read my disclosure policy.
Who loves a sandwich cookie? I do, I DO! You get two cookies plus a HUGE bonus…frosting and it's only one cookie, so to speak! This soft and chewy oatmeal sandwich cookie recipe is like snuggling up to a bowl of oatmeal, the nuttiness of the oats, a hint of salt and oh my this creamy maple, brown sugar buttercream! No spoon required!
Oatmeal Sandwich Cookies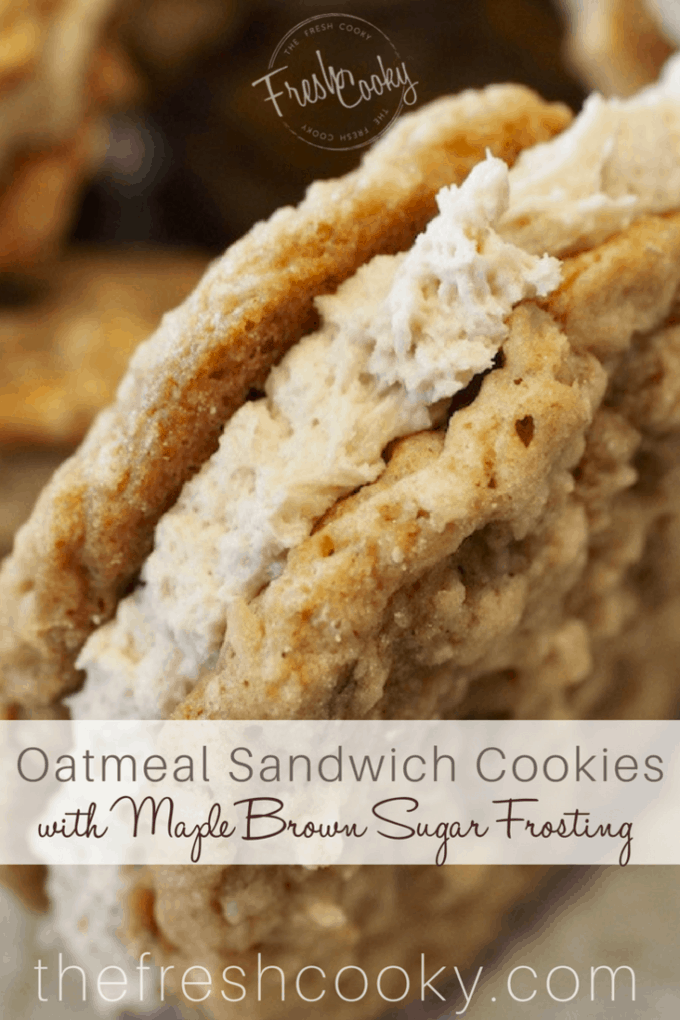 The frosting is divine! I took all of the ingredients that I love in my oatmeal and developed this luscious buttercream then sandwiched between two classic chewy oatmeal cookies. I love a hint of maple syrup, butter, brown sugar and a little bit of sea salt. You could also put in a little cinnamon. Anyway these shape up, these are much better than store bought Oatmeal Creme Pies.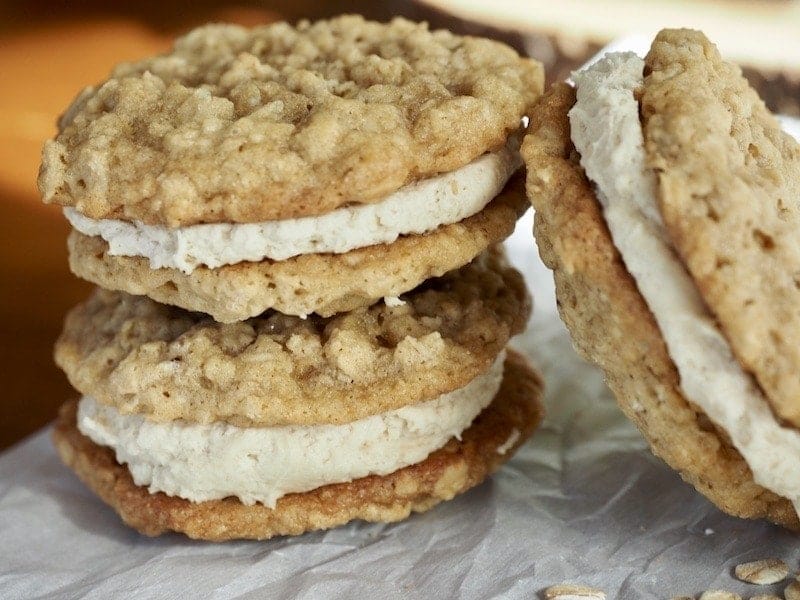 I don't know what it is about an oatmeal cookie, but they are one of my favorites! I love the hint of salt that brings out the sweetness in the nutty oats, like these, Browned Butter Salted Caramel Sugar Cookie Bars.
Better than Little Debbie's Oatmeal Creme Pies
Start with quality ingredients! I love Bob's Red Mill products, they have never disappointed me. And Redmond Real Salt, have you tried it? Fabulous, loaded with trace minerals.
Measure all-purpose flour, baking soda, and salt – mix together with a whisk, set aside
Place your softened butter in the bowl of a mixer and mix on medium-high until light and fluffy, 2-3 minutes.
Now add your brown sugar and all-natural cane sugar, with mixer on medium-high; beat until smooth and fluffy, 2-3 minutes. Scraping down the sides once or twice.
Add eggs to the creamed butter/sugar mixture, one at a time, beating each egg on medium-high for 1 minute. Scrape down sides. Next add your vanilla.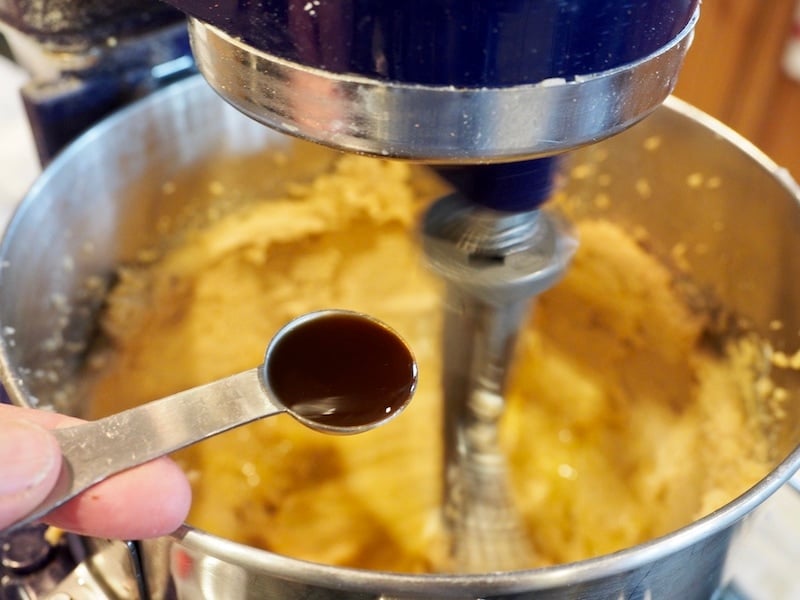 Pour in the flour, 1/2 cup or so at a time, but on low speed, so you don't spew your flour all over your kitchen.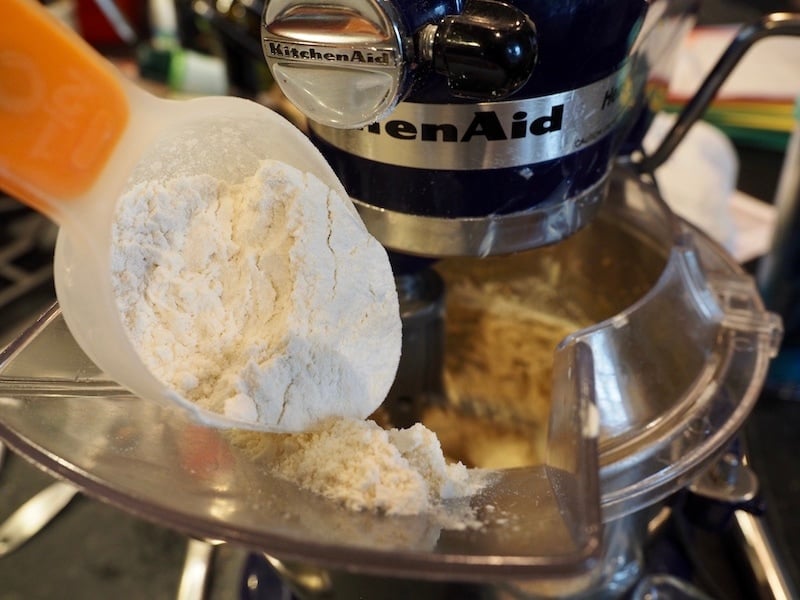 Mix on low until just combined, now we'll slowly mix in the oats. Scrape sides.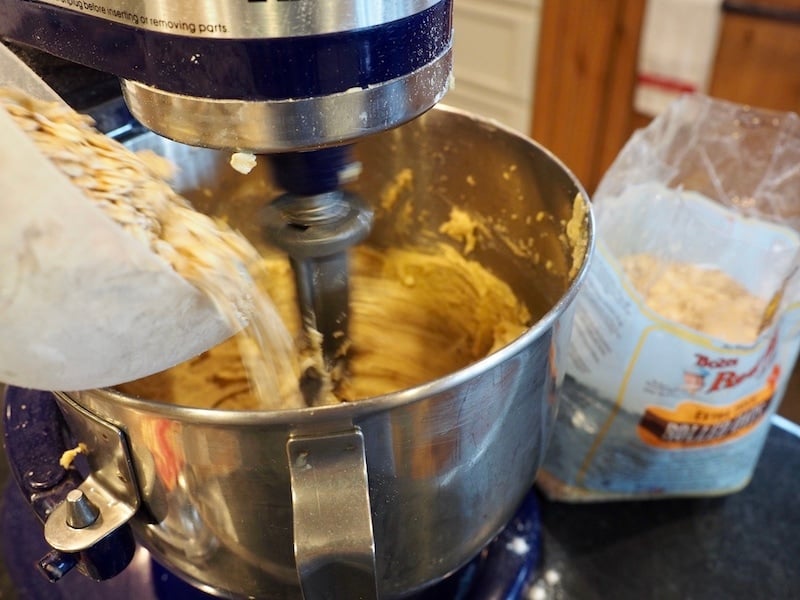 Using a medium sized scoop, scoop dough balls onto a parchment lined cookie sheet.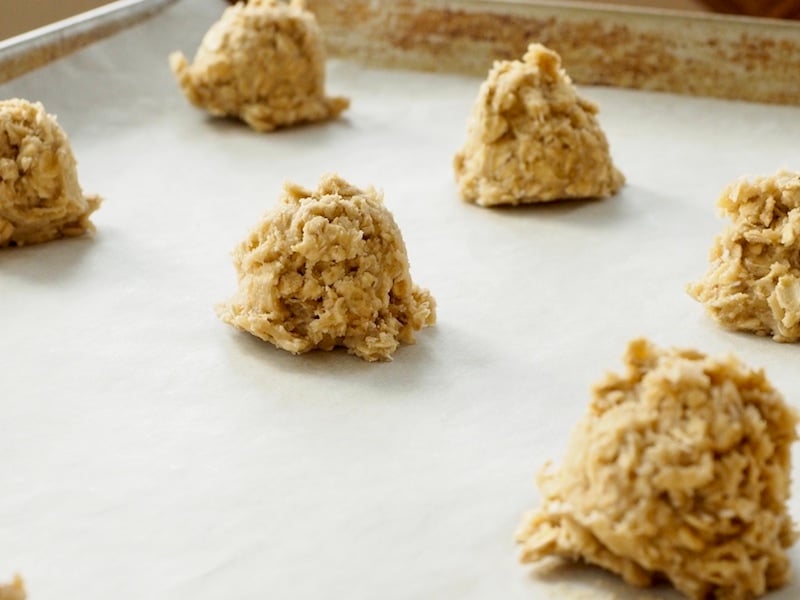 Scoop all of dough and place onto a smaller parchment lined baking sheet and place in fridge to cool 10-15 minutes before baking. Then transfer to parchment line pan, about 12 cookies per half sheet pan.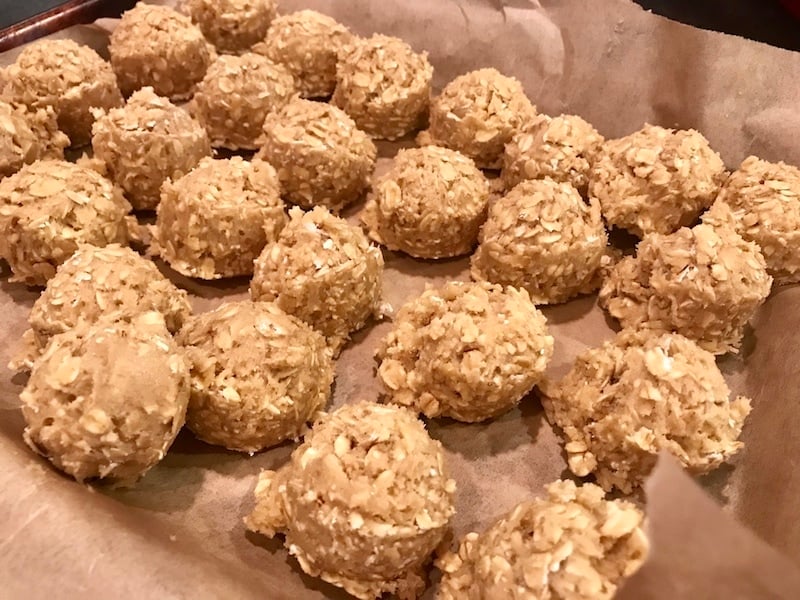 Once ready, bake at 350° one sheet at a time for 10-12 minutes until edges are golden brown.
Remove from oven, allow to cool for 2 minutes on the cookie sheet, then move to a cooling rack. Sprinkle with a little flaky sea salt if desired. By the way, these cookies are smashing all by themselves!! They may be frozen until ready to fill.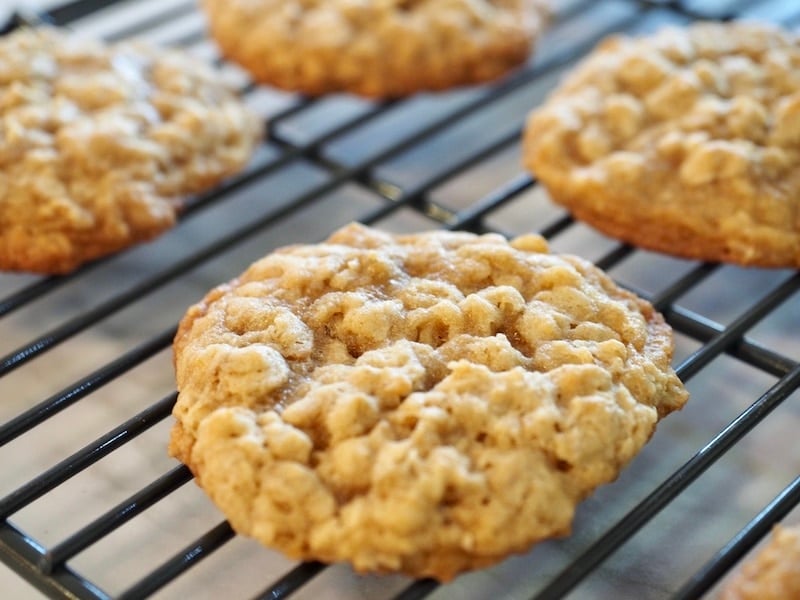 Repeat process until all cookies are baked and completely cooled.
How to Make Maple Brown Sugar Buttercream
Decadent, buttery, brown sugary buttercream filling with a hint of maple.
Start with your butter and brown sugar and mix well, on medium-high for 2-3 minutes until light and fluffy, turn off the mixer and allow to sit for 10-15 minutes for the brown sugar to "melt" into the butter, once it's set a bit, add your powdered sugar.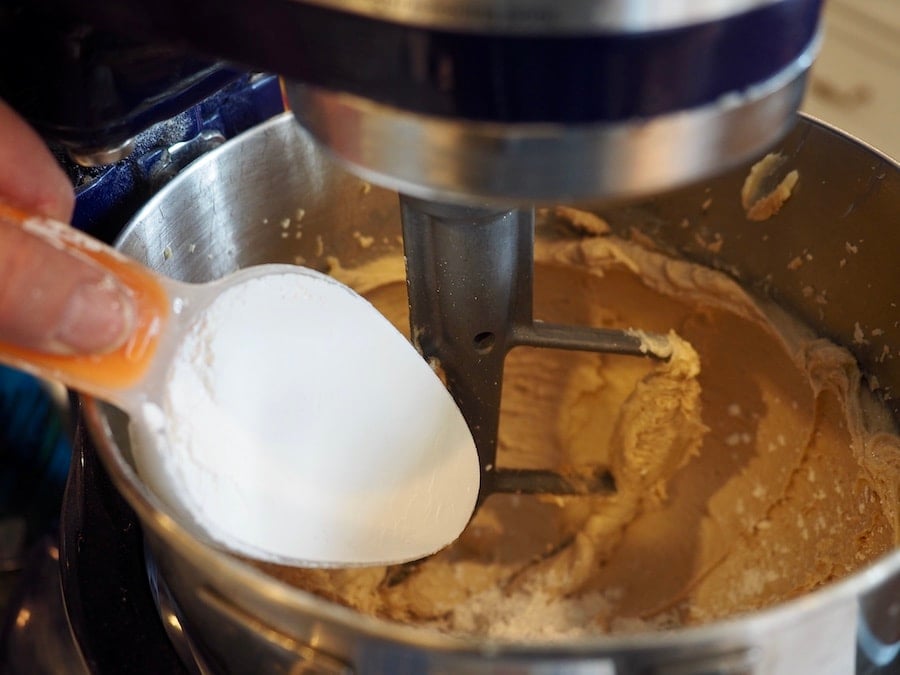 With mixer on low, mix in the powdered sugar and then add in the maple syrup until incorporated. This mini measuring cup, a favorite kitchen tool of mine!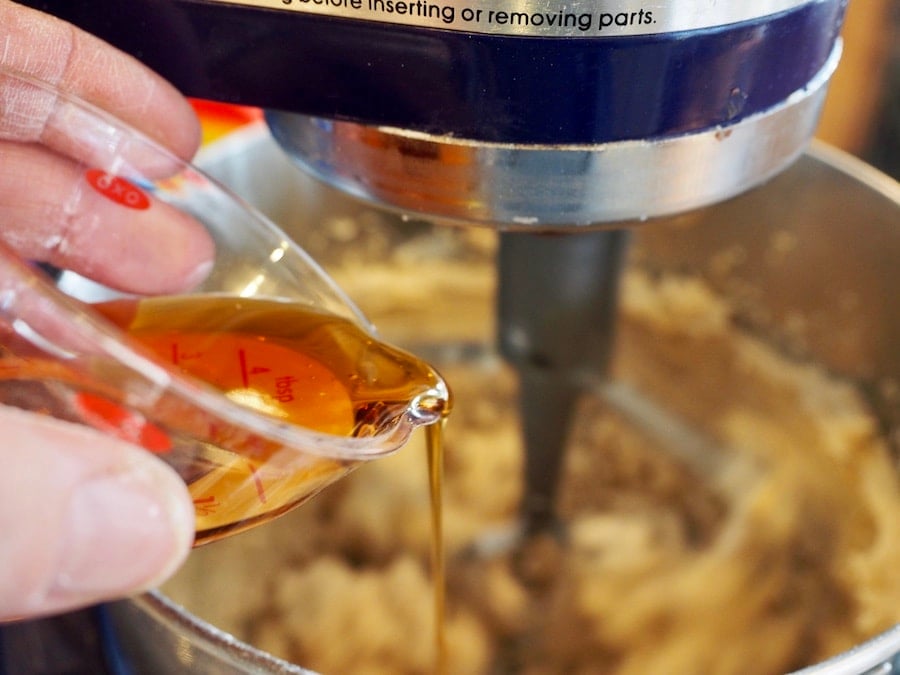 Next dribble in the cream and blend on low until incorporated. (I love this dribbly picture).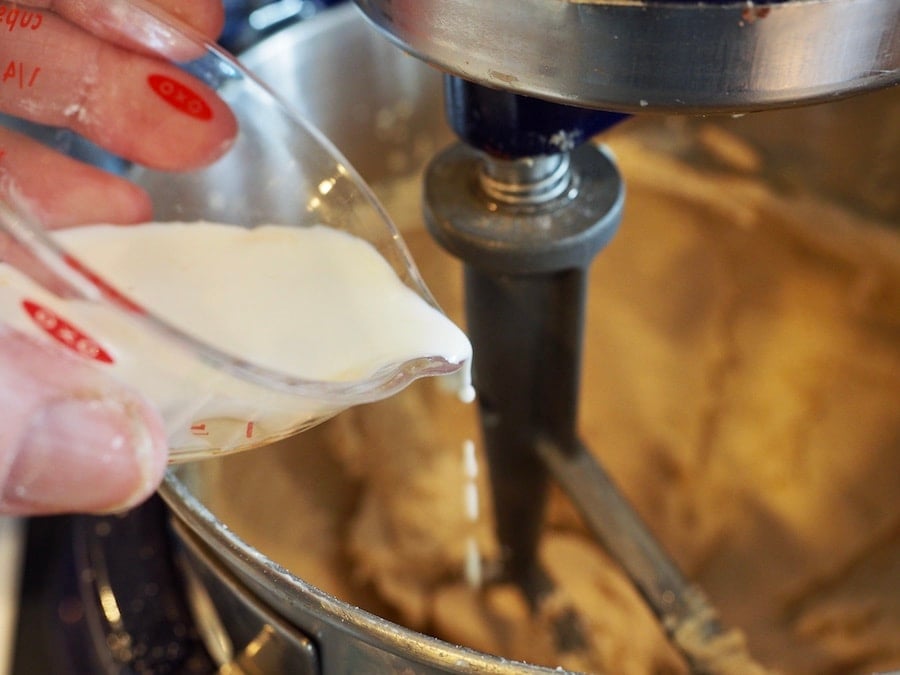 Pour in vanilla extract and add your salt, don't forget your sea salt. Truly!
Whip it, whip it good and well, 3-5 minutes on medium to high for a smooth, creamy, dreamy frosting.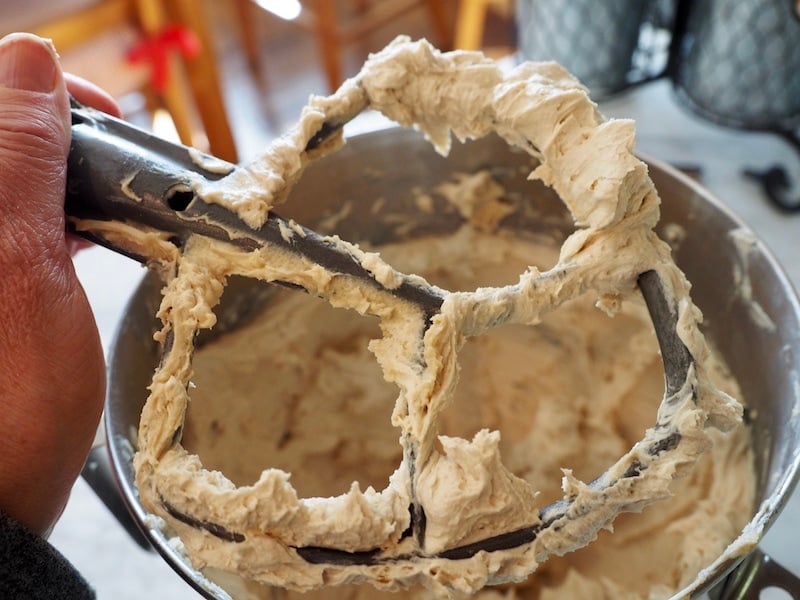 Match up the cookies to similar sizes.
Using a medium cookie scoop, scoop a generous portion of frosting onto the bottom of a cookie.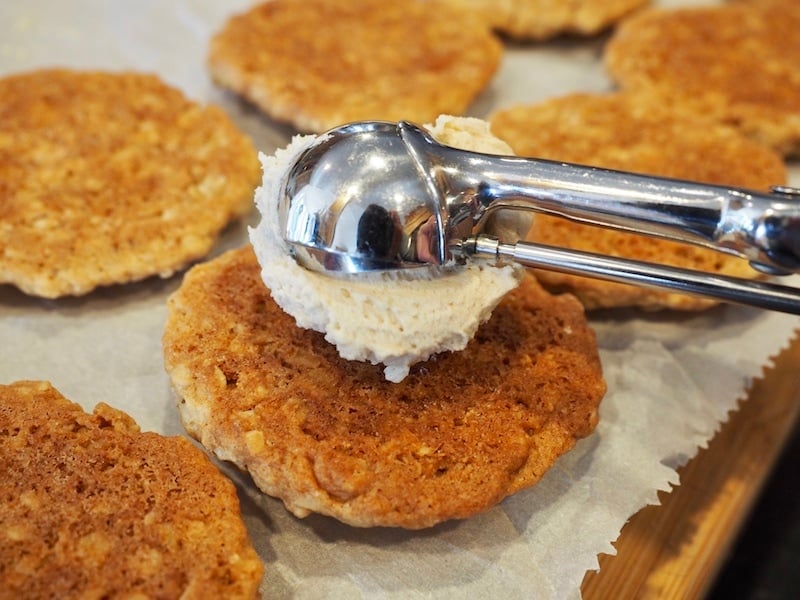 Press the second half on top, squishing the frosting out to the edges. Repeat until all sandwiches are done.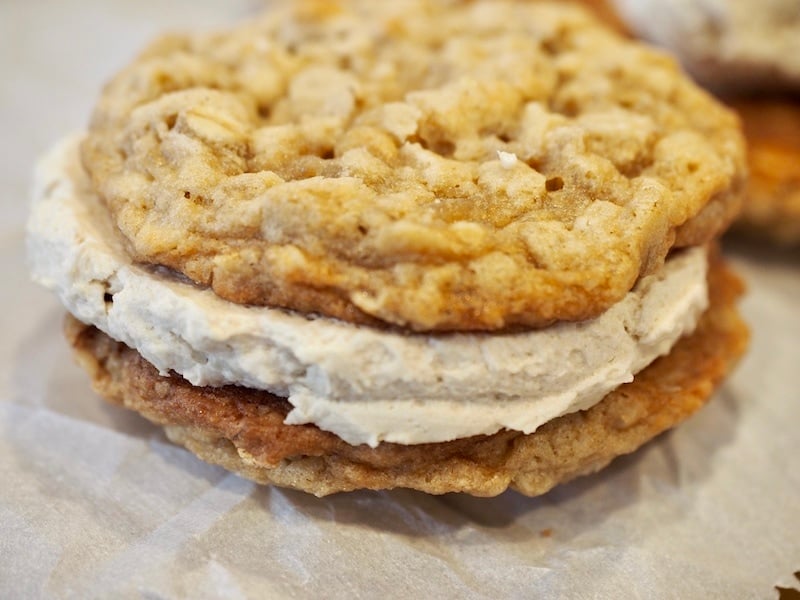 Wrap individually in plastic wrap. Store in refrigerator for up to 3 days or freezer for up to 2 months. Remove from fridge or freezer an hour before serving or simply toss in a lunch box and they'll be thawed by lunchtime! Your family will love these Oatmeal Sandwich Cookies with maple buttercream.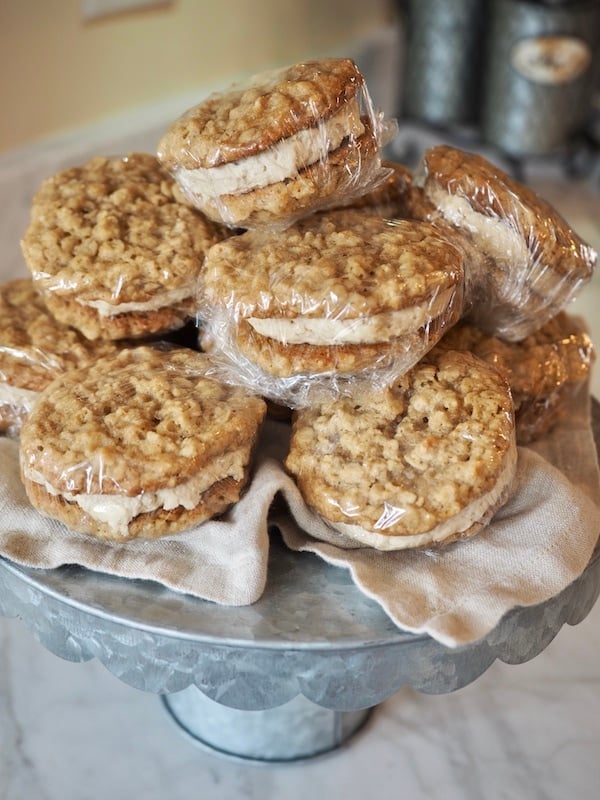 Make some up for a great treat, they are delicious in lunch boxes!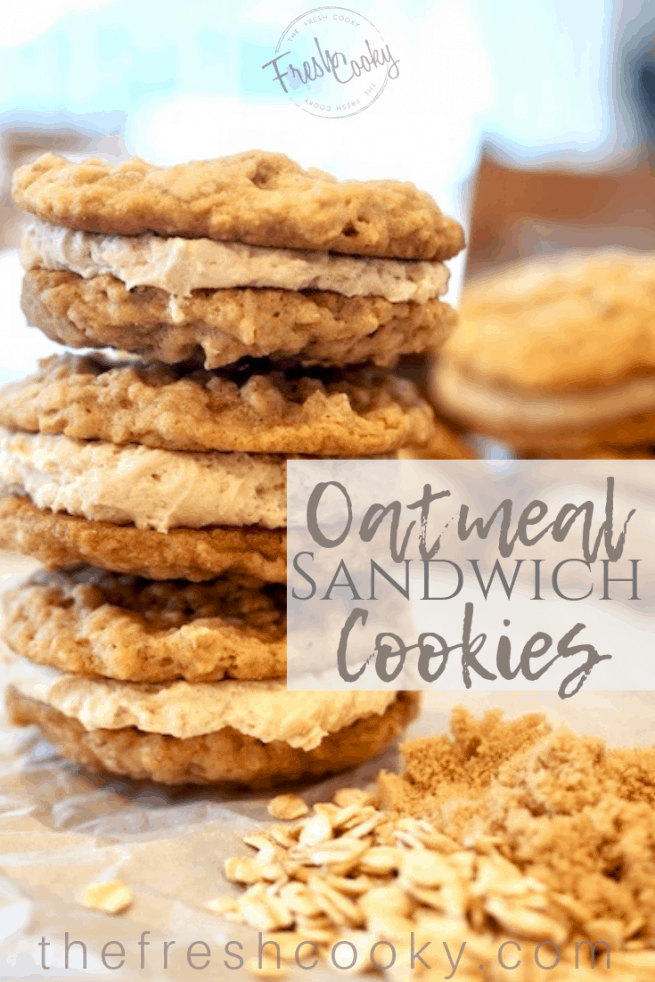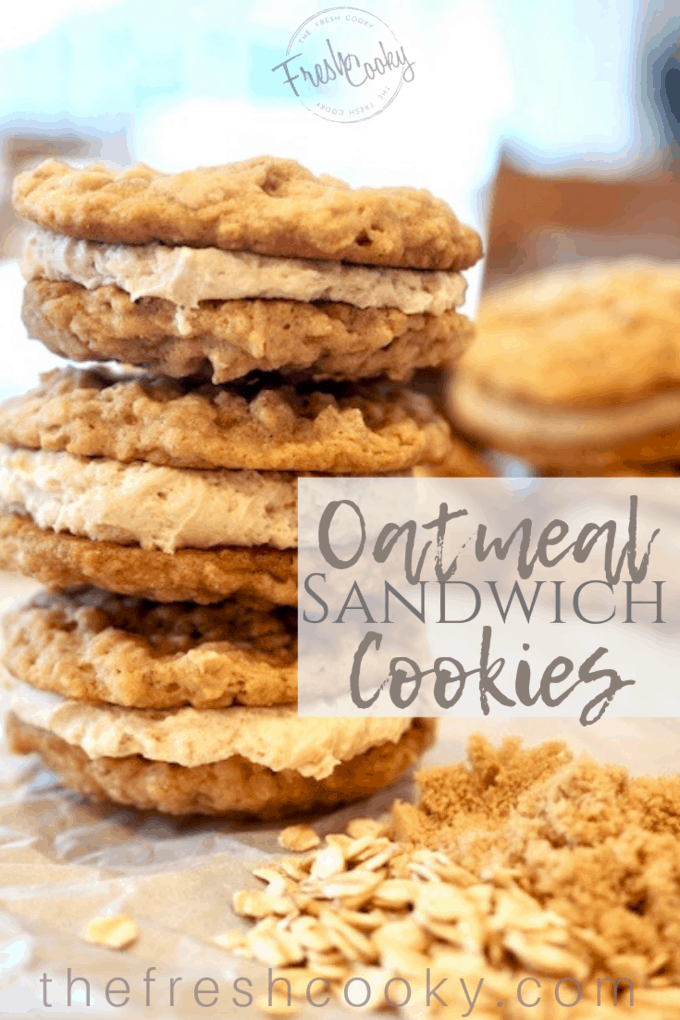 Like this recipe?
Don't forget to give it a ⭐️⭐️⭐️⭐️⭐️ star rating and comment below the recipe!
More great make ahead sweets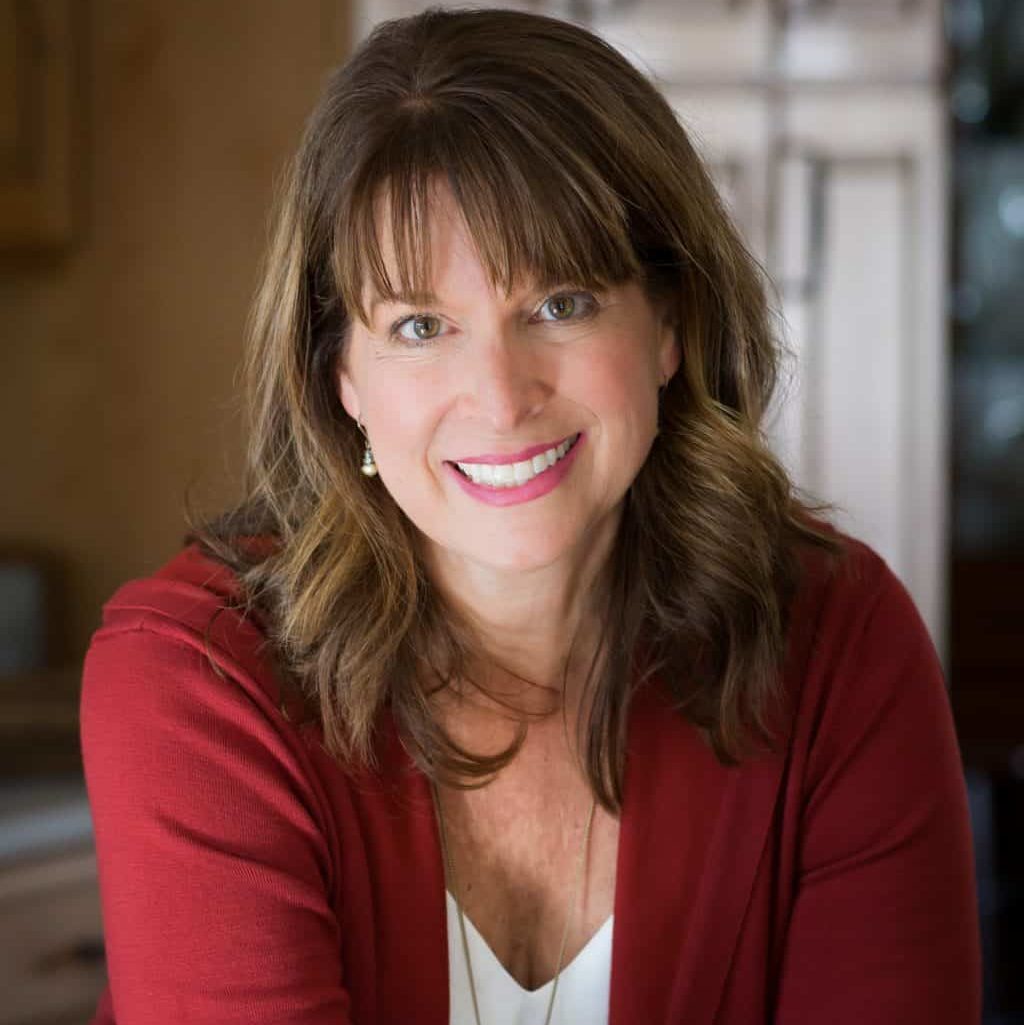 About Kathleen Pope
Recipe Innovator | Food Photographer | Food Writer
Hi, I'm Kathleen Pope. Here at The Fresh Cooky you will find easy, mostly from-scratch, trusted recipes for all occasions. From speedy dinners to tasty desserts, with easy step-by-step instructions. I am here to help teach you how to make mouthwatering recipes without spending hours in the kitchen. Read more about Kathleen here.