As an Amazon Associate, I earn from qualifying purchases. Please read my disclosure policy.
The pomegranate mule is fresh, vibrant and festive easy cocktail! With fresh pomegranate juice, lime and vodka splashed with a lively ginger beer.
I love a fresh, cocktail that has a bit of spicy bite on occasion and this fresh pomegranate Moscow mule is all that! I love serving these during a small dinner party where I am able to make each craft cocktail individually, to taste!
If you are into ginger beer or mules, you might also enjoy these cocktails: Colorado Mule and this scrumptious Blackberry Bourbon Smash.
Why use a Copper Mugs with Mules
The reason behind copper mugs is for temperature control, the metal holds down the temperature and the handle keeps the warmth of our bodies from warming the drink.
Read more about the history of the Moscow Mule.
If you don't have copper mugs that is okay, just use a pretty glass and fill with ice.
Key Ingredients & Substitutions
Ginger Beer | the essence of a pomegranate mule is the Ginger Beer, you can find extremely "spicy" ginger beers and more mild brews. Ginger beer typically does not have alcohol in it.
Pomegranate Juice |I like Pom brand, which I can buy in bulk for much less at Costco, but our grocery store carries it as well in the produce section, with all of the juices.
Lime | fresh lime is always best, this gives the mule a bright citrus taste, but in a pinch a quality lime juice may be substituted.
Vodka | use your favorite here, if you want to use an infused vodka I would suggest flavors such as hibiscus, lime, citrus or even cranberry.
Step-by-Step easy instructions
This pomegranate Moscow mule take just a few minutes to make, but it is always easier if you get all of your ingredients out and ready, slice or cut anything that needs to be, then you are ready to play bar-tender.
Fill the cup with ice and measure out 1-2 1/2 oz of vodka (flavor infused vodka is yummy too, over the holidays I used Deep Eddy's Cranberry Vodka) and pour over ice.
Pour in 2 oz of Pomegranate juice
Then squeeze ½ a lime and pour over vodka, top with ginger beer, give a gentle stir.
If desired, add a mint sprig and a few pomegranate arils**. Enjoy immediately.
This mini measuring cup is one of the most used kitchen tools I own? It's 2 ounces and I use mine all the time.
How to make a light cocktail or mocktail mule
If a lighter alcoholic pomegranate mule is in order (for a luncheon or a lightweight, like me) use 1- 1 1/2 oz. of vodka and increase your pomegranate juice to 3 oz.
Or make up the difference with the ginger beer, which is non-alcoholic.
It is also simple to make this non-alcoholic for kids or adults. Simply omit the vodka and increase the pomegranate juice and ginger beer.
Availability of fresh pomegranates
Usually starting late fall through winter, you can purchase pomegranates already seeded in the produce section.
Even better because they are so much fresher; purchase a pomegranate and remove the arils yourself.
How to seed a pomegranate
To remove the seeds, score the skin in quarters, carefully pull a quarter away and gently pull at the base of the seeds.
You may also fill a large bowl with cold water, pull the arils out while in the water, the pith (white bitter portion of the pomegranate) will float and the seeds will come free.
More great cocktails and mocktails for you to browse!
If you enjoyed this pomegranate Moscow Mule cocktail, please take a minute to comment or rate below.
Like this recipe?
Don't forget to give it a ⭐️⭐️⭐️⭐️⭐️ star rating and comment below the recipe!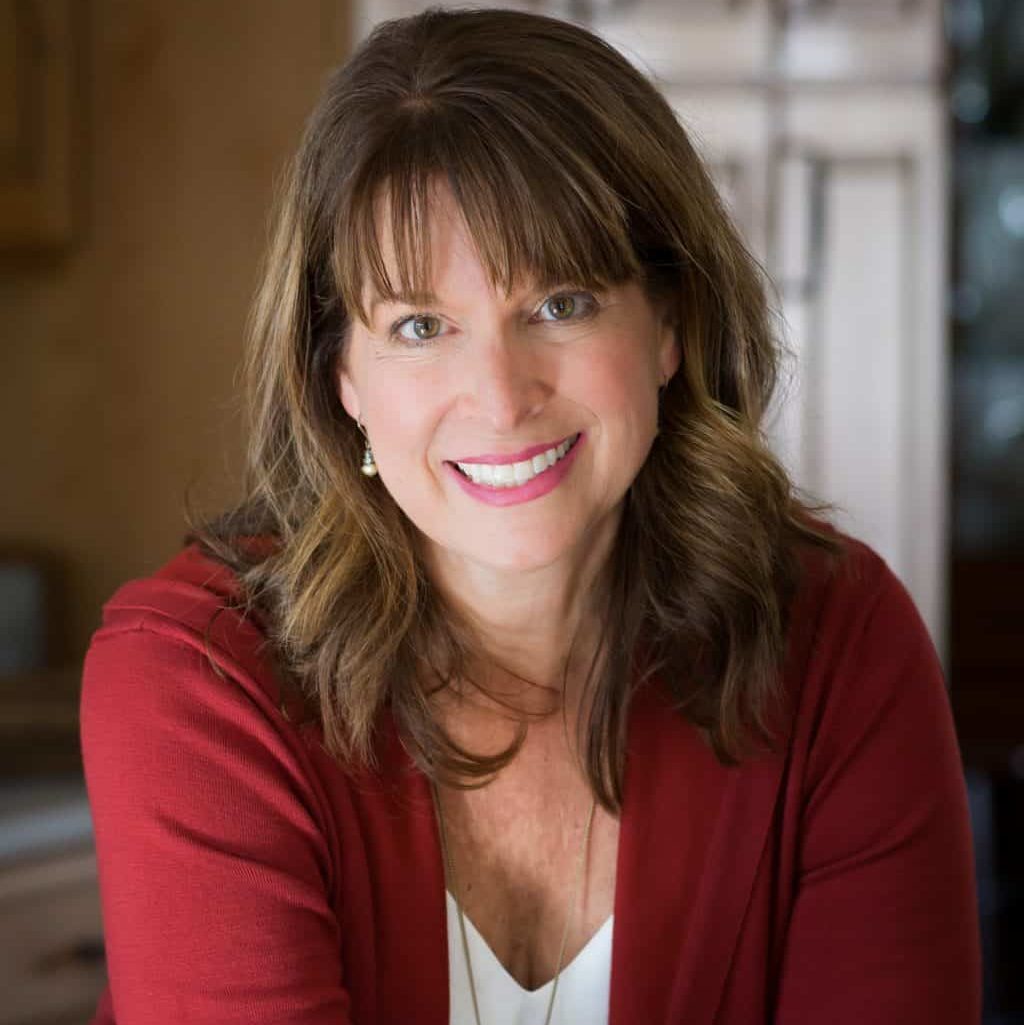 About Kathleen Pope
Recipe Innovator | Food Photographer | Food Writer
Hi, I'm Kathleen Pope. Here at The Fresh Cooky you will find easy, mostly from-scratch, trusted recipes for all occasions. From speedy dinners to tasty desserts, with easy step-by-step instructions. I am here to help teach you how to make mouthwatering recipes without spending hours in the kitchen. Read more about Kathleen here.