Cranberry Bourbon Sour Cocktail
As an Amazon Associate, I earn from qualifying purchases. Please read my disclosure policy.
Cranberry Bourbon Sour cocktail recipe, made with 4 simple ingredients. Smoky bourbon, fresh lemon juice, 100% tart cranberry juice, lightly sweetened with cane sugar simple syrup! A low sugar, all-natural drink, perfect for fall and winter celebrations.
I love seasonal, simple, delicious bourbon cocktails; especially cocktails you can easily modify into mocktails!
If you love this drink, try these other cocktail recipes: Try this fun Cape Cod Drink, or this Maple Whisky Sour, Cherry Bourbon Smash and Hibiscus Dark & Stormy.
What is the Freaky Friday Blog Hop!?
Today is Freaky Friday, which is simply an old fashioned blog hop!
A blog hop, is a collaboration between bloggers where everyone has a post to share and you link to one another in your posts as they go live.
The lovely, Michaela from An Affair from the Heart, founded this quarterly collab, and she secretly assigns everyone another blogger.
We make their recipe, photograph it as if it were our own, write a post about it in our own words, then all share our posts on the selected Friday.
I hope that this collaboration helps you discover some amazing new recipes, as well as find new bloggers to follow!
Here are a few of my previous Freaky Friday recipes; Sweet Molasses Brown Bread, Mint Fudge Brownies, and Oatmeal Rolled Sugar Cookies.
Meet Erin at The Speckled Palate
I am honored to have been assigned Erin at The Speckled Palate — are you in for a great treat! Let me tell you a bit about Erin:
She is a joyful person — inside and out! (just check out her About page and all of her fun pictures). Every time I see her blog picture I smile — effervescent is the word that comes to mind!
Erin has two precious little girls; and has figured out that even as an introvert, we still need to reach out, invite people over — welcome people in our homes, without pretense! Way to go Mama!
She loves to host parties and wow does she do some great hosting, but simply, no pretense or hoity toity parties for this Texas girl!
She is passionate about fresh food and seasonal ingredients; Erin is honest and open in her struggles with motherhood.
I had such a hard time choosing a recipe; so much to choose from; I browsed her mouth-watering and big Recipe Index of what to choose.
I mean look at this delicious Beef Poutine (I bought the ingreds to make for the Super Bowl this weekend!), or these Cream Biscuits and Gravy, or perhaps these Chocolate Almond Butter Cookies.
In the end though, Erin and I share a love for tasty, fun, craft cocktails. Alcoholic or non-alcoholic; fresh, bright, delicious and EASY! So I knew I HAD to make one of her amazing drinks!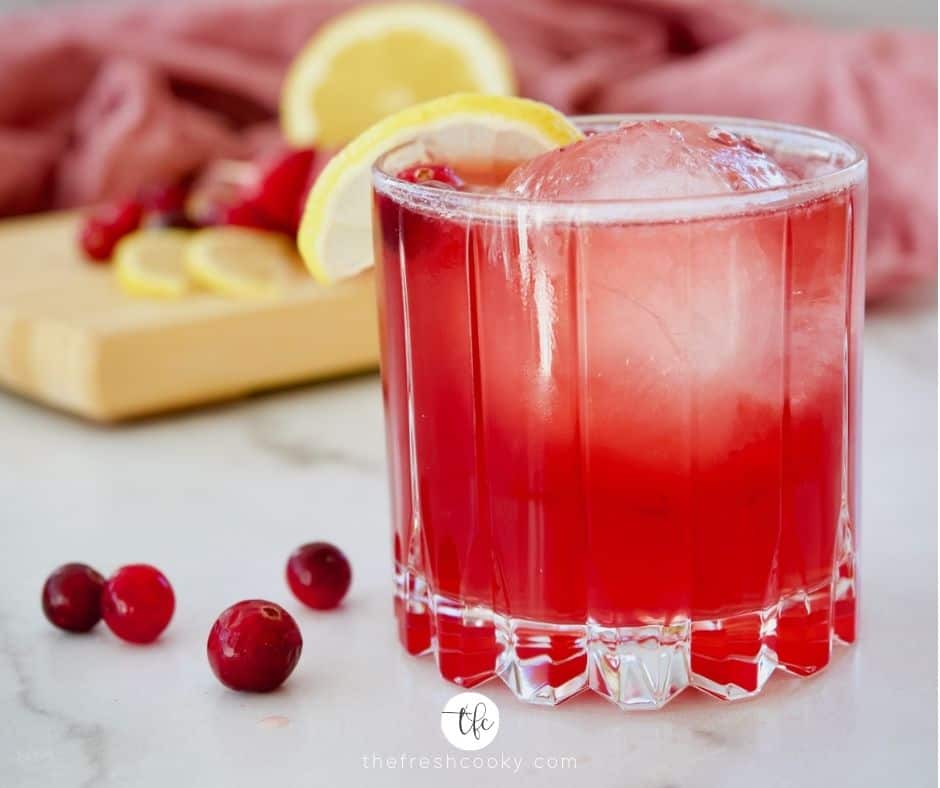 Cranberry Bourbon Cocktail
I chose her Cranberry Bourbon Cocktail, aptly named it "The Blizzard" the perfect drink for a chilly, fall or winter evening.
This drink is also known as a Cranberry Bourbon Sour or Cranberry Old Fashioned and is one of several of my simple bourbon cocktails.
This drink is unique in that it isn't overly sweet, in fact it is quite tart, low in sugar, fruity but not overly so — really well balanced. Made with the freshest ingredients and it's shaken, not stirred!
A great winter drink, ideal during the holidays, even better for Valentine's day.
Simple Ingredients
Ingredients, directions and nutritional information in the printable recipe card at the end of the post.
Simple Syrup | homemade or store bought, I made my own using all natural pure cane sugar (how to in the recipe card)
Bourbon | your favorite, but a nice quality bourbon is best
Unsweetened 100% Cranberry Juice (no sugar) | Not Cranberry Cocktail but, 100% juice. So good for you and doesn't have sugar!
Fresh Squeezed lemon juice
Lemon slices, raspberries and/or cranberries for garnish
Bourbon Cocktails Equipment
Sometimes the right equipment makes cooking, baking or mixing so much easier! Here's what I used for this Cranberry Bourbon Sour:
How Do I Make a Cranberry Bourbon Sour?
I find it's easiest with mixed drinks to get all of your supplies out, squeeze lemons, measure out ingredients, have your ice and shaker ready, then you just pour, cover and shake, shake, shake!
Fill a cocktail shaker or mason jar with lid with ice about 2/3 full.
Pour in bourbon, cranberry juice, freshly squeezed lemon juice and simple syrup.
Place lid on shaker, vigorously shake 20-30 times. The longer you shake the more diluted it will become, which for me is a good thing.
In an old fashioned glass, fill with ice, whiskey stones or an ice ball. Pour Cranberry Bourbon Sour over ice. Garnish with slice of lemon, fresh or frozen raspberries or cranberries, enjoy immediatly.
Can I Make it a Mocktail?
Yes! Any craft cocktail can easily be converted to a mocktail.
Omit the alcohol (bourbon in this case), assemble and shake as directed in recipe.
Pour into ice filled glass and top with your favorite club soda, soda water, lemon lime soda, would also be delicious with Limonata Pelligrino.
If no bubbles are your goal in this Cranberry Old Fashioned, then substitute bourbon using orange juice, lemonade or even water.
Frequently Asked Questions
Can I substitute cranberry juice with another juice?
Absolutely! Only it would not longer be called a Cranberry Bourbon Sour, would it!?

This craft cocktail would be tremendous made with 100% pure Cherry Juice OR Pomegranate Juice.
This drink is strong, how can I dilute it?
The older I get the more sensitive I am to alcohol, so I dilute most of my drinks that are not made with a cocktail mixer.

Shake longer in the cocktail shaker with the ice, the ice melts, breaking apart and naturally dilutes your drink.

Add a splash of your favorite mixer to the Cranberry Old Fashioned, this gives more volume and dilutes the drink to your liking.

My choice is usually to add some Club soda, tonic water, sparkling water or even plain water. See mocktail info for more ideas.
Garnish, do I need to add that?
Garnish should always be considered optional on any drink or dish. Sometimes the garnish is important and adds flavor, but in most cases, it's just something that makes it look pretty.

I love adding a pretty garnish, elevates the drink to a new level you know.
Get the Look
I used some pretty cocktail picks, washed a few fresh raspberries and then skewered them on the cocktail picks, placing them in the freezer until ready to assemble.

I also had frozen cranberries leftover from Christmas (I always buy a bag to freeze) and added a few cranberries. You can also purchase frozen cranberries at many stores, I have found them at Whole Foods and Natural Grocers.

Slice thin slices of lemon, cut in half and add to the pick.

For a bit of green, I added some fresh thyme; rosemary and mint would also be very pretty.
Substitutions for Cranberry Old Fashioned
I am all about making it yours! This is your cocktail, depending on the time of year you may want to change up the ingredients slightly.
Instead of simple syrup, try substituting the same amount of Bourbon Maple Syrup for the simple syrup.
In the fall and holiday months, add a dash of fresh nutmeg or cinnamon when shaking.
Swap out lime juice for lemon juice, I haven't tried it in this drink but I think it would be fabulous.
In the fall and holiday months, add a dash of fresh nutmeg or cinnamon when shaking.
Swap out lime juice for lemon juice, I haven't tried it in this drink but I think it would be fabulous.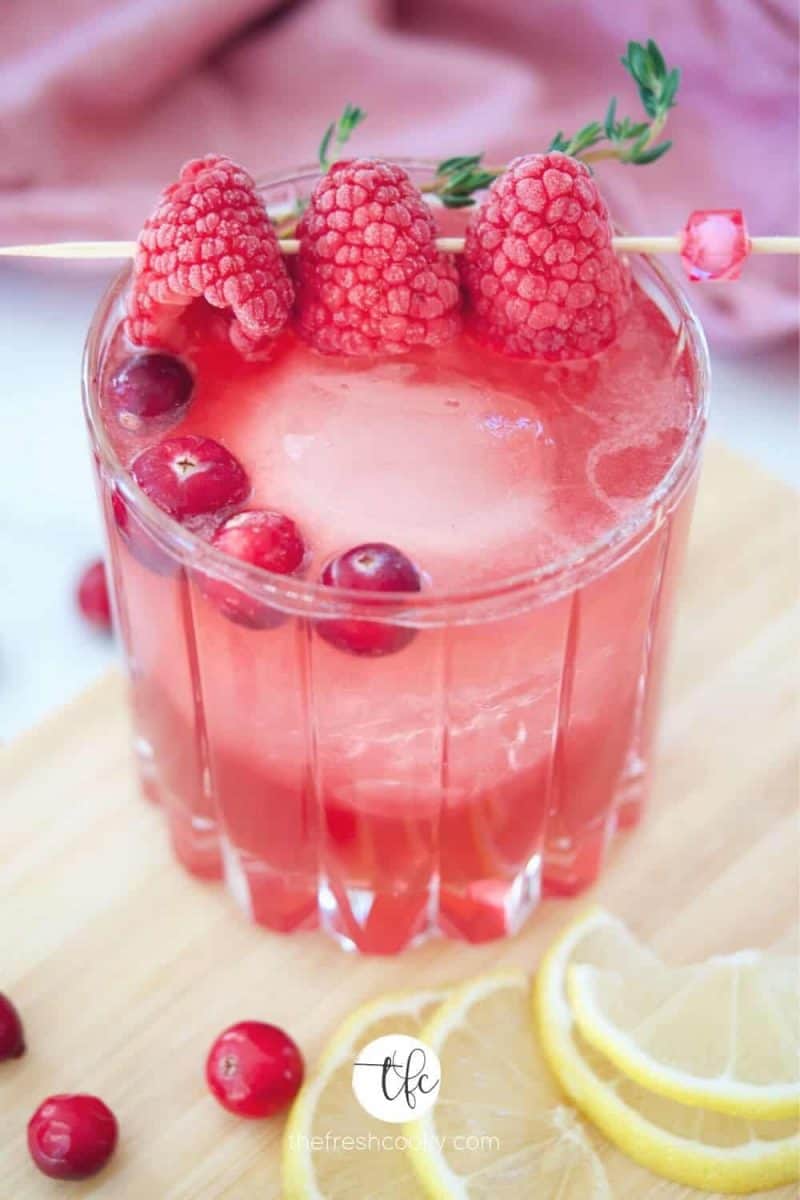 Do I Have to Use Bourbon?
In my opinion, bourbon is a bit smoother for bourbon cocktails than whiskey, but no, you can use bourbon, rye or whiskey in this drink. You may need to add a bit more simple syrup, but take a taste and add a little at a time.
I believe this drink would also be fantastic with vodka and rum as well. Maybe even try one of the flavored vodka's.
More fabulous craft cocktail recipes
Check out all of my drinks here.
Let me know what you thought of the Cranberry Bourbon Sour, pop into the comments below the recipe!
Take a look at all of our 2021 Freaky Friday Winter Edition Recipes:
An Affair from the Heart – Copy Cat Taco Bell Enchirito
Aunt Bee's Recipes – Three Cheese Jalapeno Poppers
The Carefree Kitchen – Lemon Bundt Cake
The Culinary Compass – Rotel Sausage Dip
Devour Dinner – Cheese Enchiladas
The Foodie Affair – Gluten Free Irish Soda Bread
The Fresh Cooky – Cranberry Bourbon Cocktail
House of Nash Eats – Pineapple Casserole
Kathryn's Kitchen Blog – Crab Stuffed Mushrooms
Lemoine Family Kitchen – Red Beans & Rice
Life, Love & Good Food – Pan Seared Scallops
Lisa's Dinnertime Dish – Weeknight Broccoli Shrimp Stir Fry
Off the Eaten Path – Extra Crispy Air Fryer Chicken Wings
Soulfully Made – Stuffed Pepper Meatloaf
The Speckled Palate – Pretzel Cheese Dip
Sugar Dish Me – Cheesecake Brownies with Graham Cracker Crust
Take Two Tapas – Buffalo Chicken Taquitos in the Air Fryer
West Via Midwest – Frito Corn Salad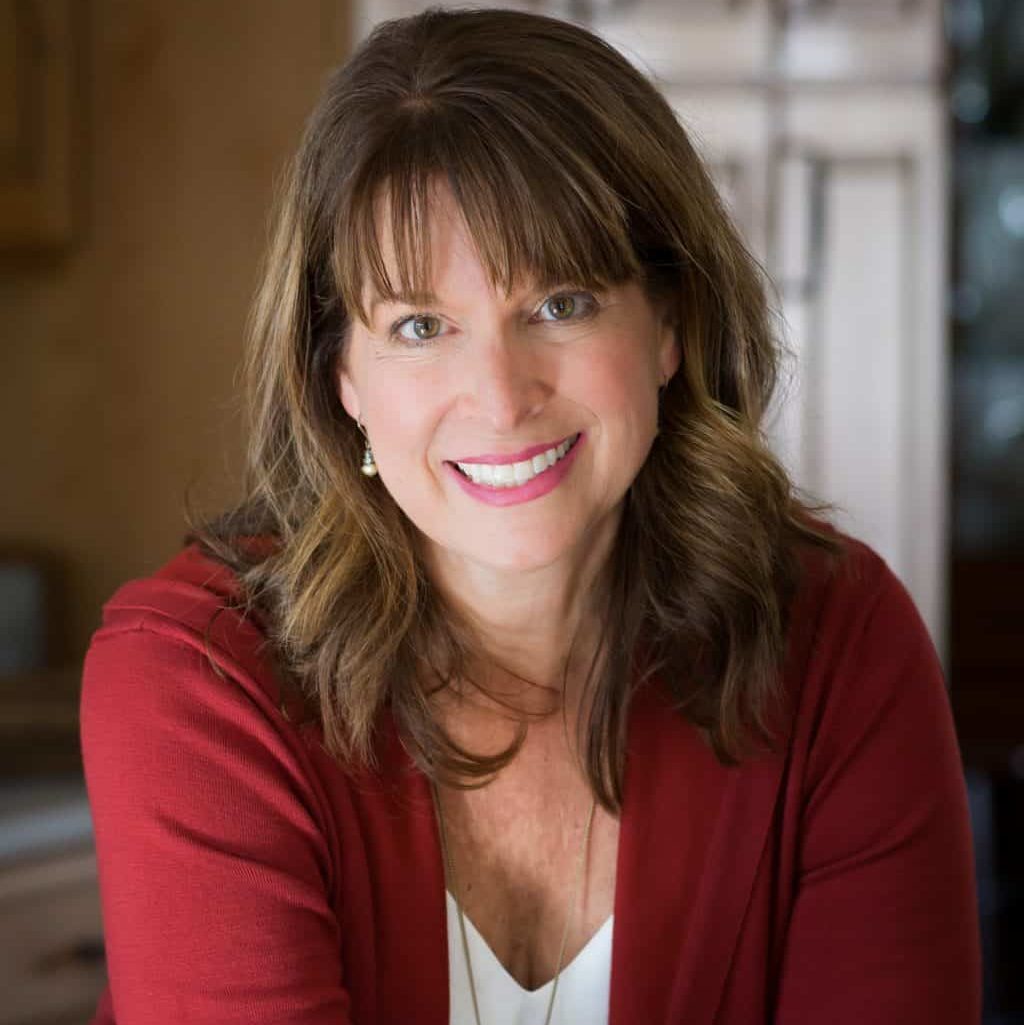 About Kathleen Pope
Recipe Innovator | Food Photographer | Food Writer
Hi, I'm Kathleen Pope. Here at The Fresh Cooky you will find easy, mostly from-scratch, trusted recipes for all occasions. From speedy dinners to tasty desserts, with easy step-by-step instructions. I am here to help teach you how to make mouthwatering recipes without spending hours in the kitchen. Read more about Kathleen here.