As an Amazon Associate, I earn from qualifying purchases. Please read my disclosure policy.
Apparently I have been living under a rock! This Easy Baked Spaghetti Pie has been around forever and it IS easy and SO delicious! Layers of meat, cheese, a rich tomato sauce and spaghetti, create this spaghetti dinner in pie form!
We invited several of my son's friends for dinner a few weeks back, they devoured it! And believe me, when teenagers give something a thumbs up, you know it's good!
If you love easy weeknight meals, you might enjoy these reader favorites: Chicken & Sausage Jambalaya, 30 Minute Cheesesteak Sandwiches or this Light Chicken Parmesean.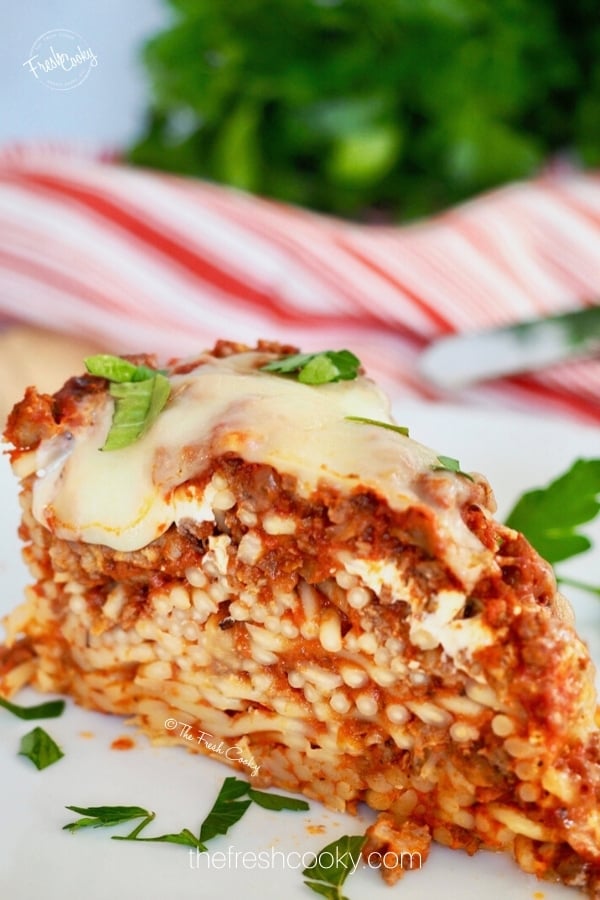 Can I freeze the Pie?
Yes! You can assemble it all and freeze it pre-baked!
We all need a few recipes like that during any busy season! Running around during the day, or baking all day, sometimes we just do not have time to think about making dinner!
I love dinners I can make ahead and freeze! Like my Grandpa Frank's Spaghetti Sauce, so versatile, quick thaw, boil some pasta, toss in some frozen meatballs or sausages and you have dinner!
Or try this super simple Instant Pot recipe for Buffalo Chicken (make sliders, a dip, sandwiches).
Simple, Wholesome Ingredients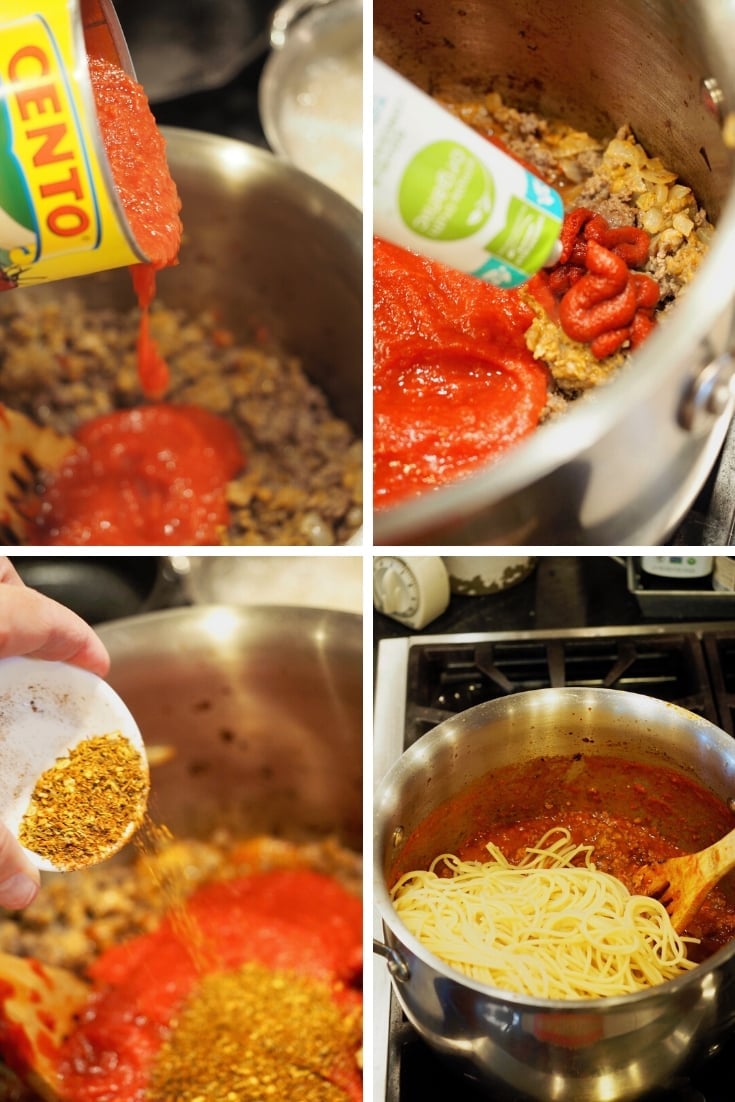 Alternative Ingredients for Spaghetti Pie
This is how cooking is meant to be, at least that is how I would like to encourage you to cook!
I don't have "this" ingredient, that's okay, substitute something else that is similar. Don't like an ingredient? Well leave it out, or replace it with something you love. We call it "making it yours!"
P.S. You will notice, there is a section missing cheese, that's intentional as my youngest doesn't like "melty" cheese!
Recommended Tools for Baked Spaghetti Pie
Make it your way! I made it my way! The original recipe is adapted from A Spicy Perspective you should check out her blog! So fun!
Serve Spaghetti Pie with:
Let me know how you make it your own? Comment below at the very end of the post!
Like this recipe?
Don't forget to give it a ⭐️⭐️⭐️⭐️⭐️ star rating and comment below the recipe!