Easy Baked Spaghetti Pie Recipe (The Best)
As an Amazon Associate, I earn from qualifying purchases. Please read my disclosure policy.
This Easy Baked Spaghetti Pie recipe has been around forever and is a great recipe! Layers of meat, cheese, a rich tomato sauce and spaghetti noodles, create this spaghetti dinner in pie form! A fun twist on traditional spaghetti.
If you love easy weeknight meals, you might enjoy these reader favorites: Chicken & Sausage Jambalaya, 30 Minute Cheesesteak Sandwiches or this Light Chicken Parmesan.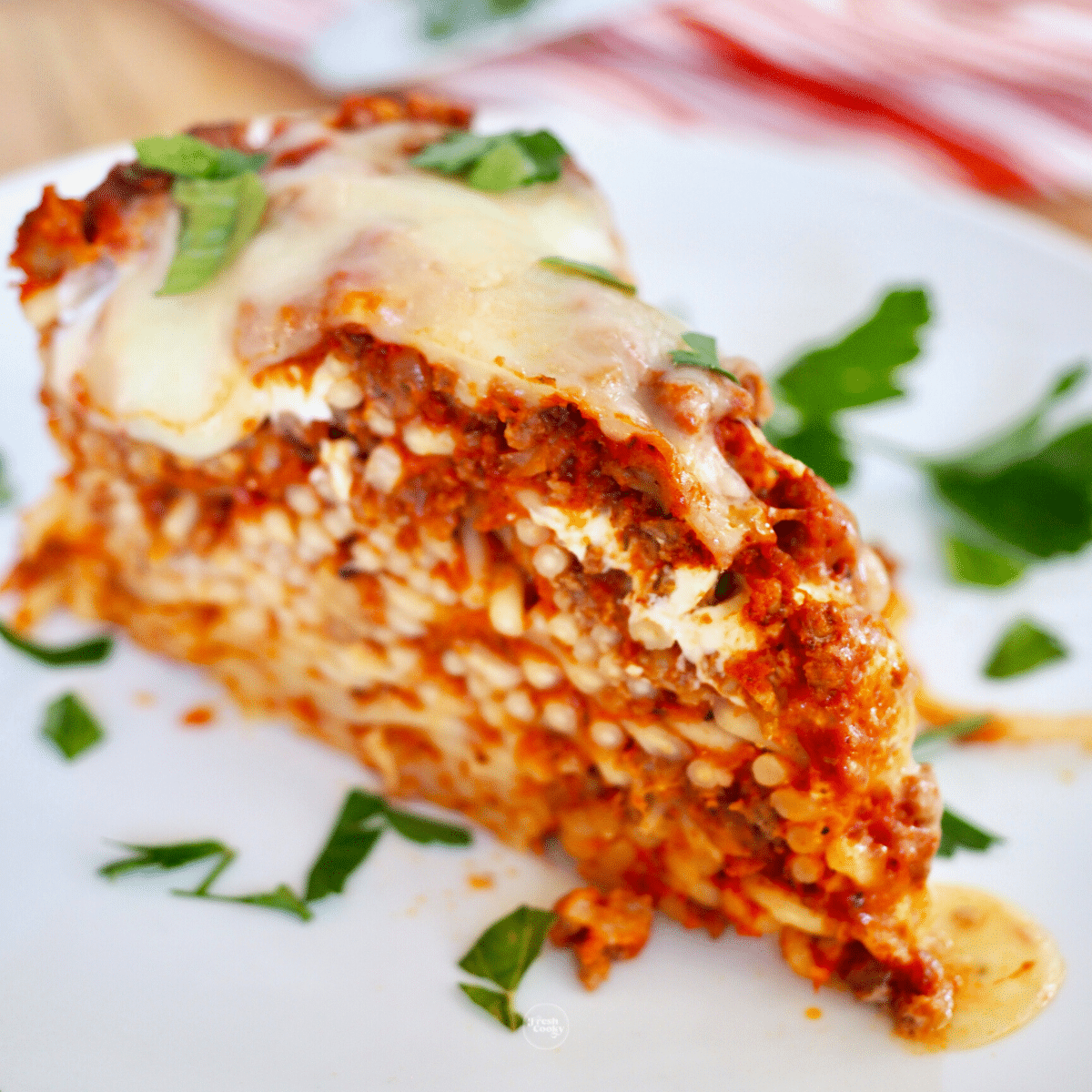 We invited several of my son's friends for dinner a few weeks back, they devoured it! And believe me, when teenagers give something a thumbs up, you know it's good! This is a meal the entire family will love!
I love dinners I can make ahead and freeze! Like my Grandpa Frank's Spaghetti Sauce, so versatile, quick thaw, boil some pasta, toss in some frozen meatballs or sausages and you have dinner!
Why You Will Love Baked Spaghetti Pie
Leftover Spaghetti | If you have leftover spaghetti this is an even easier recipe to make!
Family Favorite | The whole family will love this recipe!
Easy Weeknight Meal | You can prep this whole recipe ahead of time, then pop it in the oven for those busy weeknights.
Simple Ingredients
Ingredients, directions and nutritional information in the printable recipe card at the end of the post.
Spaghetti | use freshly made, cooked al dente, or leftover spaghetti, use regular, gluten-free spaghetti or whole grain
Ground beef and Italian sausage | feel free to leave out if you want a vegetarian dish
Sweet onion & Garlic | Essential to a yummy Italian recipe!
Olive Oil, Kosher Salt, Italian Seasoning | Essentials for an Italian dish
Crushed tomatoes & Tomato paste | we will be making a quick marinara sauce
Eggs | Eggs help bind the pie together
Cream Cheese or Ricotta cheese | I was out of ricotta when I baked this, so used cream cheese
Cheese | Use shredded mozzarella, sliced mozzarella, grated parmesan cheese or your favorite Italian blend
How to Make this Easy Spaghetti Pie Recipe
Step One | Cook Spaghetti and Start Sauce
Make spaghetti according to package directions, cook only to al dente as it will finish cooking in the oven.
In a large skillet or medium saucepan, over medium heat add olive oil and saute onions until caramelized, during last few minutes add garlic and saute until fragrant.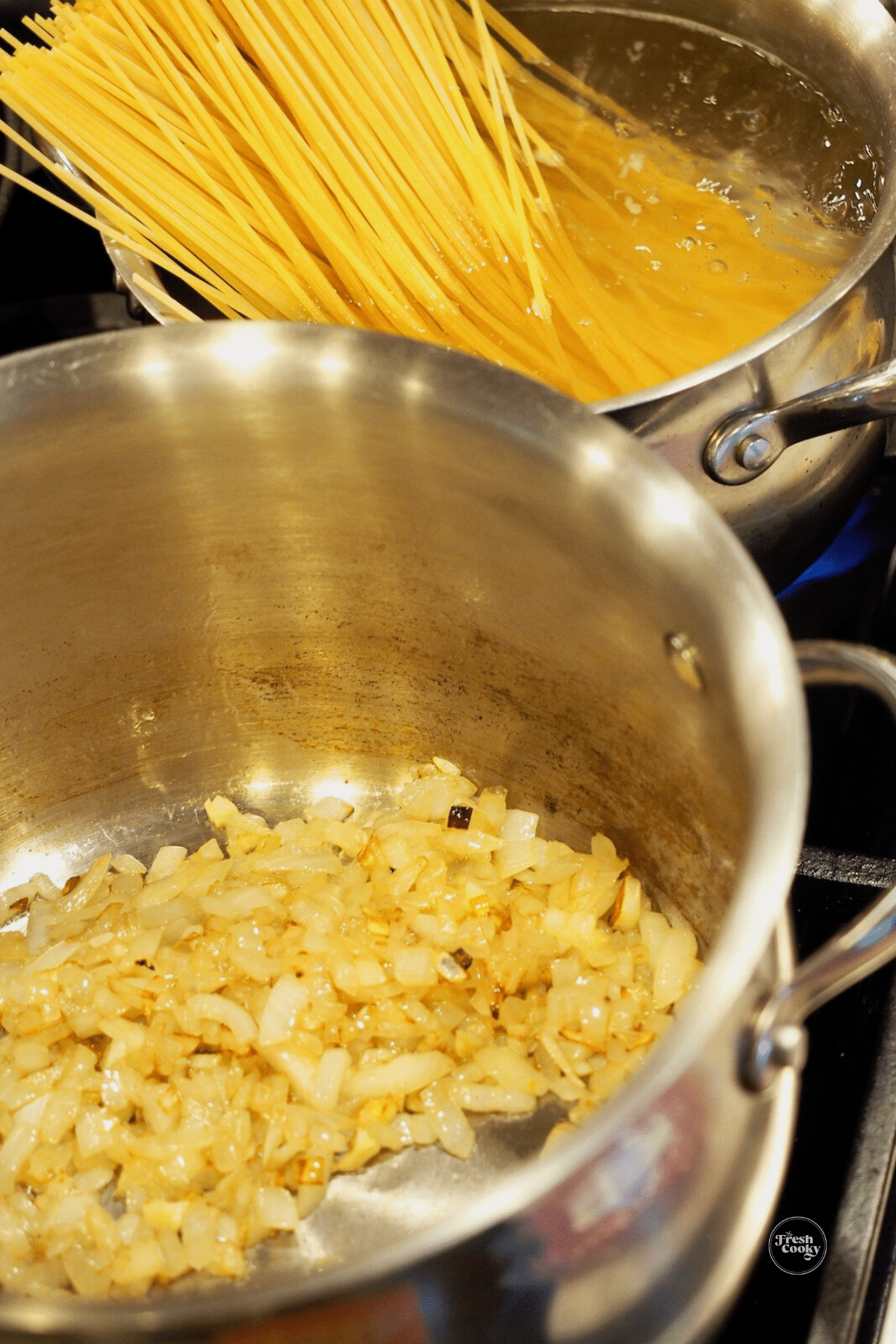 Step Two | Make Hearty Meat Sauce
Increase heat to medium-high heat, brown ground beef and sausage. Then add tomatoes and tomato paste, along with salt and Italian seasoning.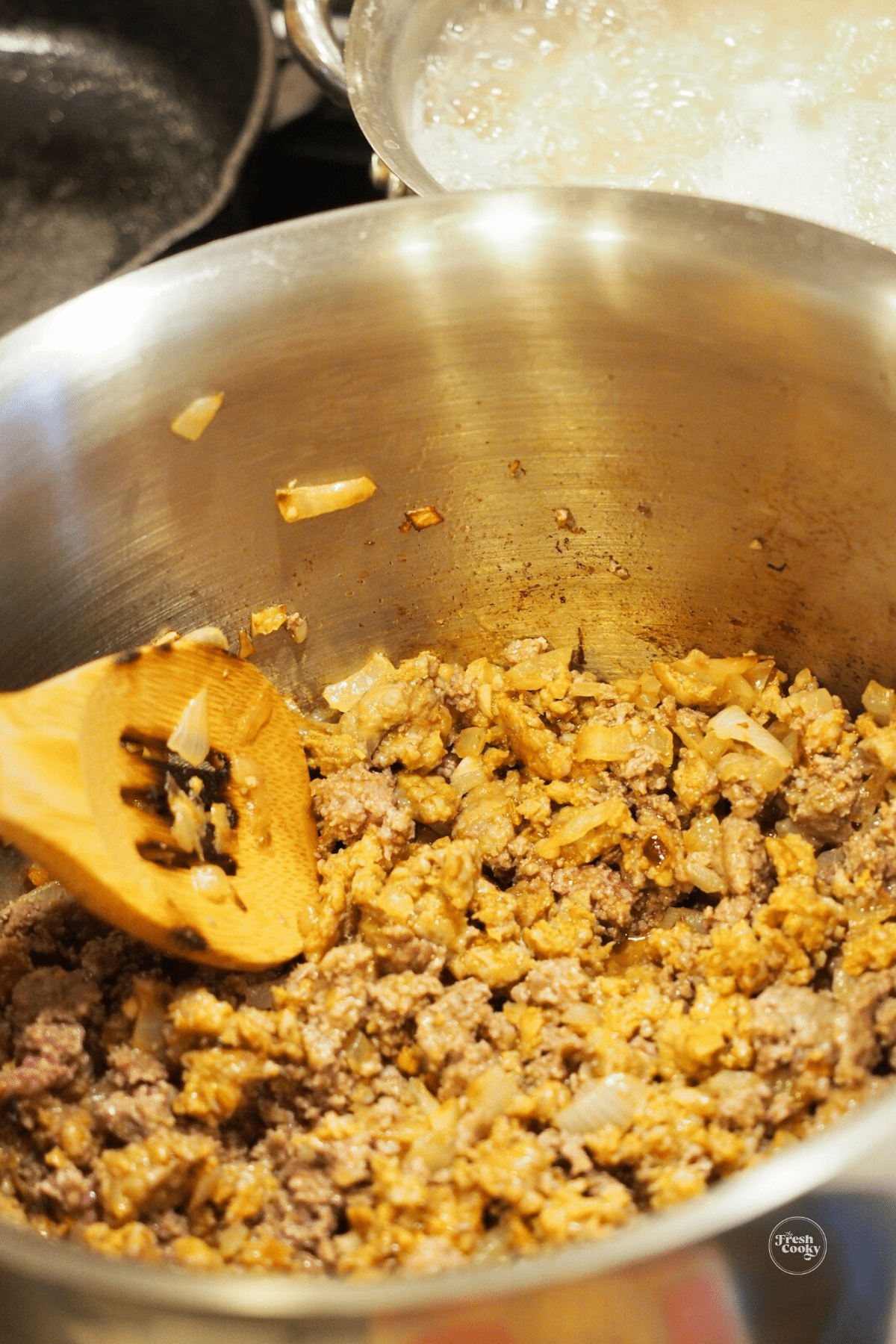 Step Three | Assemble Spaghetti Mixture
Remove 2 cups of meat sauce, set aside, and carefully stir the drained spaghetti into remaining sauce. Beat eggs, add a little bit of meat sauce to egg mixture stirring to temper the eggs, then stir into the spaghetti mixture.
Place mixture in prepared pan. If using a springform pan, wrap it with foil and place on a rimmed baking sheet in case it leaks. Then start layering the spaghetti mixture with cheeses, adding more spaghetti and finishing with shredded cheese. Finish by spooning remaining sauce over the spaghetti pie and top with shredded cheese.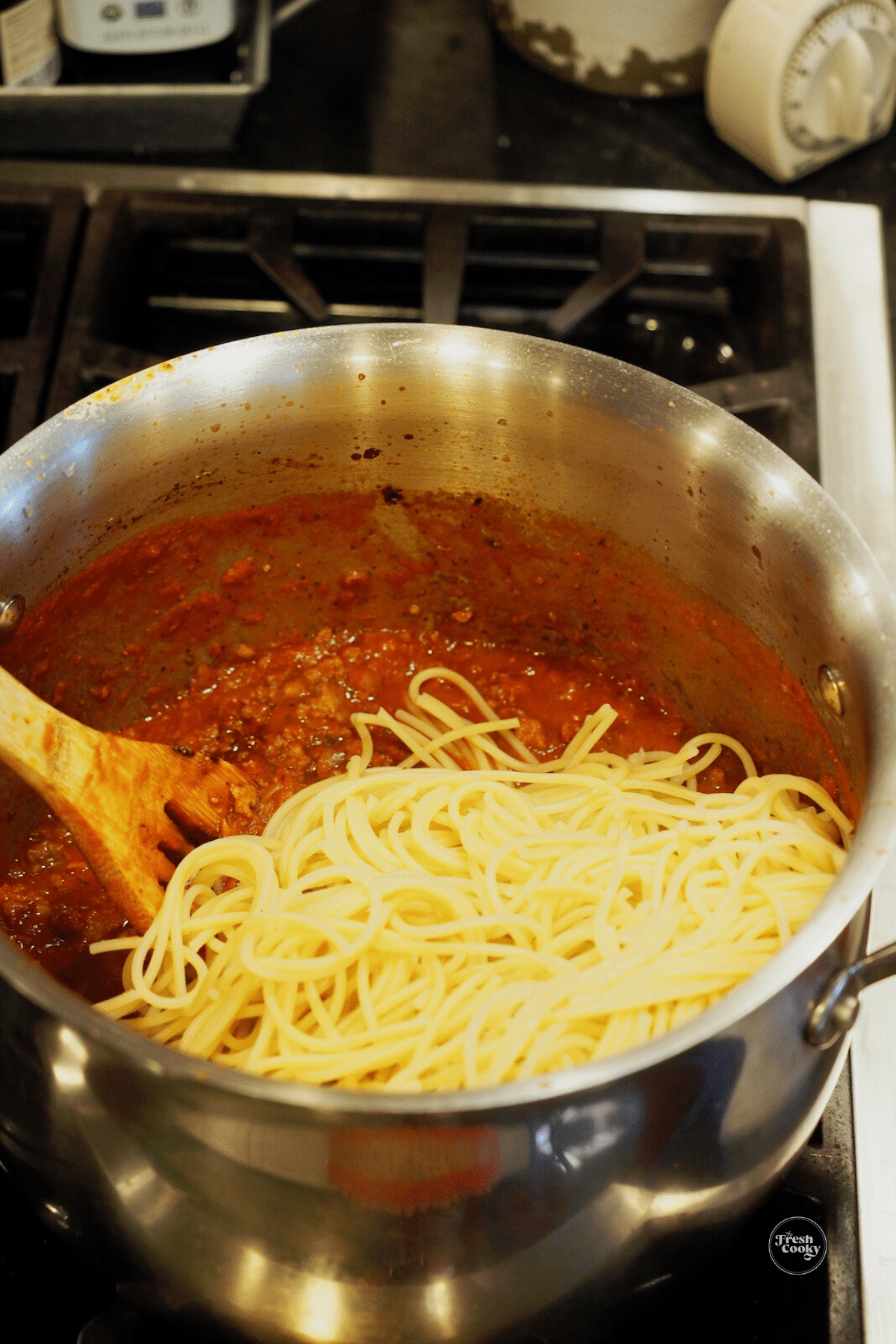 Step Four | Bake your Spaghetti Pie
Bake your pie and let it sit after baking for a few minutes for easier slicing.
Slice your spaghetti pie like you would a pie slice, in triangles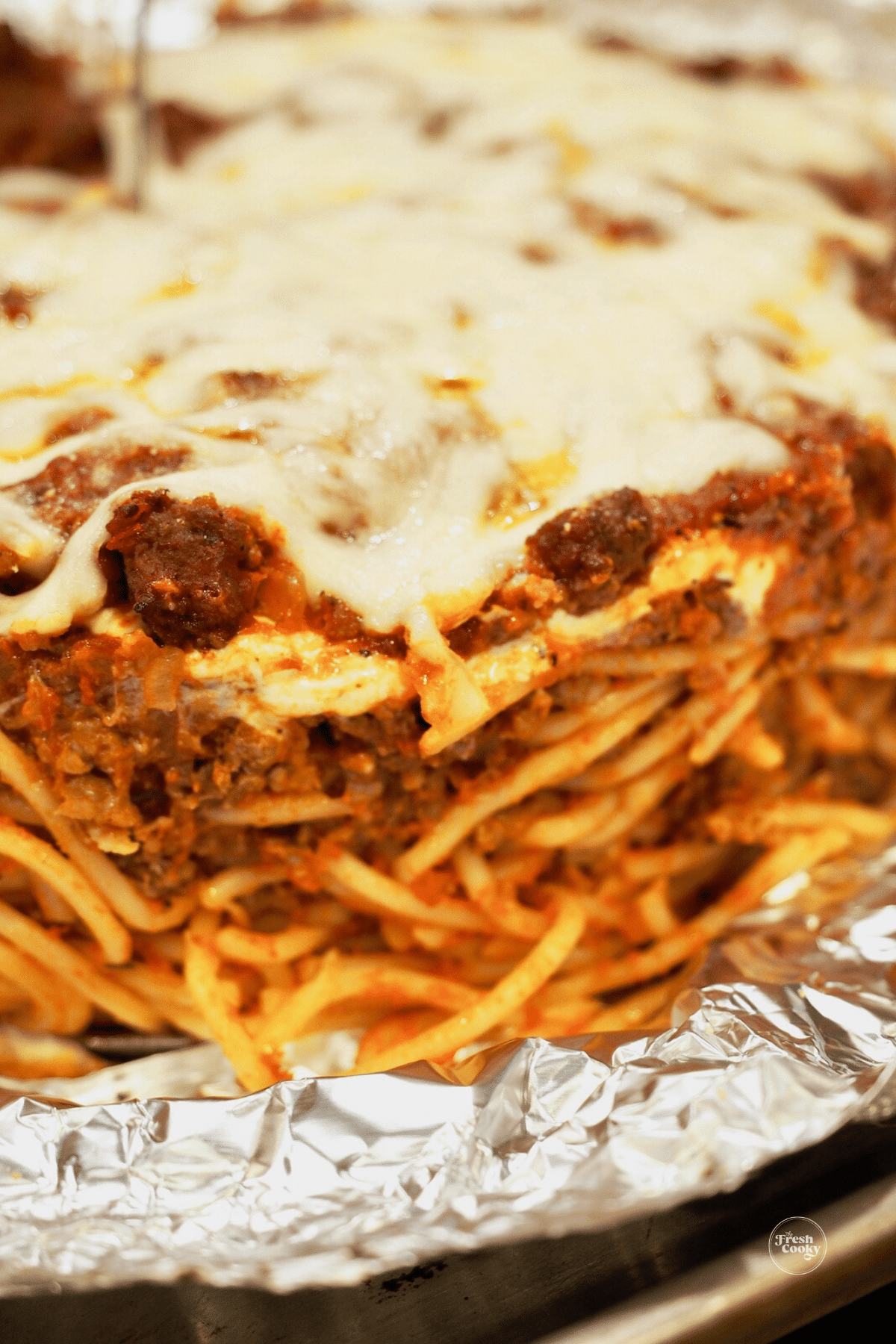 Variations & Substitutions
Try a different noodle! Spaghetti works best, but Penne, Rigatoni and others would work well too! You may even be able to use zoodles, use uncooked!
Omit the meat and make it vegetarian
Try spicy Italian Sausage or ground chicken or ground turkey.
Add some red pepper flakes if you like it spicy
Saute green pepper or your favorite peppers with the onions
Try using different Italian cheeses, or throw caution to the wind and use Jack, Cheddar or your favorite cheese.
Replace the cream cheese with ricotta, or get totally crazy and use cottage cheese! Some people even use sour cream.
Wait for it…add caramelized peppers, squash and onions! GAH!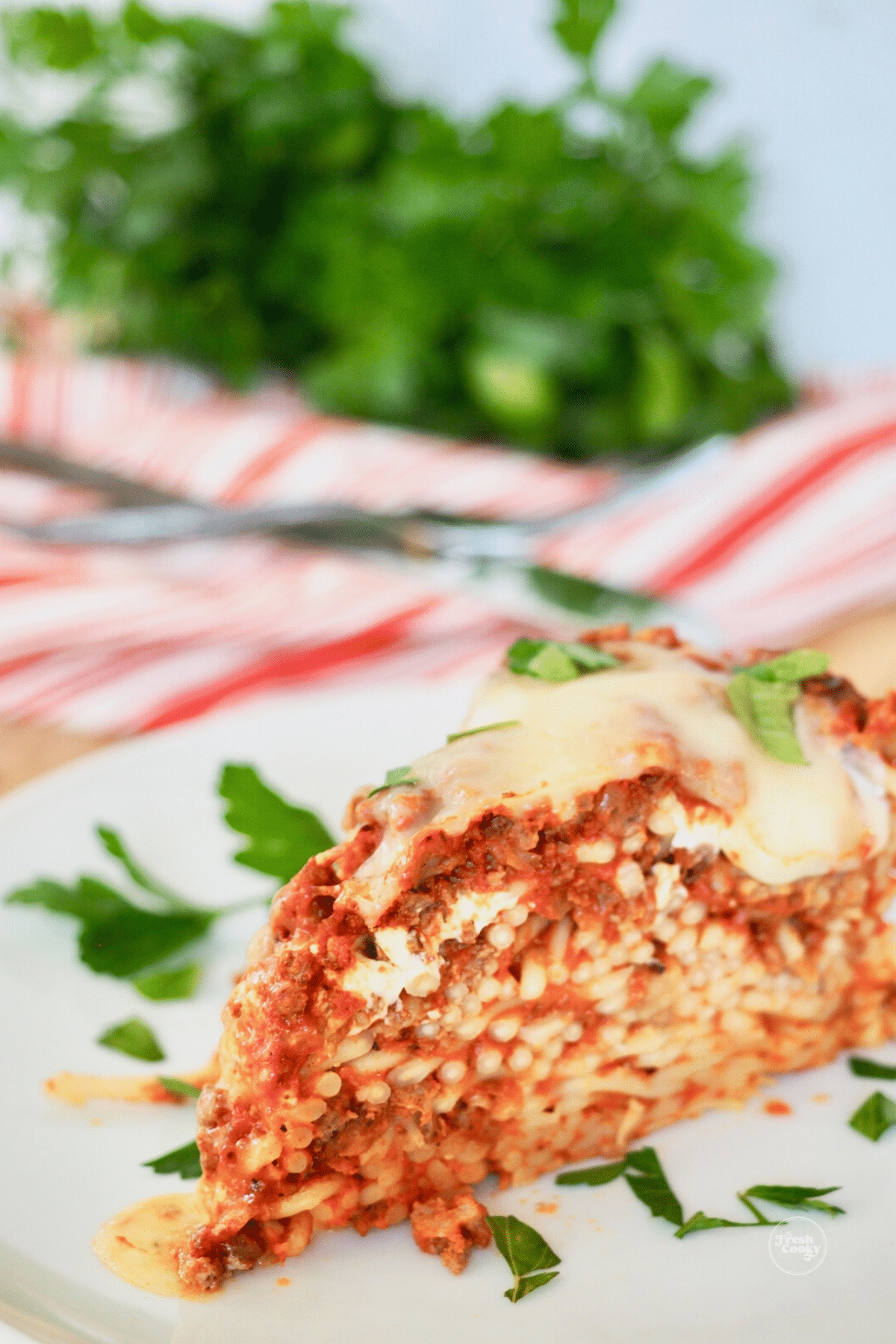 This is how cooking is meant to be, at least that is how I would like to encourage you to cook! Make it Yours! Substitute something else that is similar. Don't like an ingredient? Leave it out, or replace it with something you love.
P.S. You will notice, there is a section missing cheese, that's intentional as my youngest doesn't like gooey cheese!
Recommended Equipment for Baked Spaghetti Pie
Large heavy bottomed saucepan or large skillet
9-10 in Springform Pan, 9″ Deep Dish pie dish or double the recipe and bake in a 9×13 casserole dish.This is a great meal to bring to someone, bake in a disposable foil pan.
A good wooden spoon, love this set!
Tin foil and a half sheet pan in case your pan leaks or overflows
Storage Tips
Leftovers | Store leftover spaghetti pie, covered or in an airtight container in the fridge up to 5 days.
Freeze | This spaghetti pie freezes great! Cool pie completely, then either wrap in single servings, or cover with plastic wrap, then with foil – freeze up to 3 months.
Reheat | To reheat ideally, thaw the frozen spaghetti pie overnight in fridge, then bake covered at 375 degrees for 30 minutes, then uncover and bake additional 10 minutes. If baking from frozen, keep covered and bake additional hour at 350 degrees, removing foil last 10 minutes.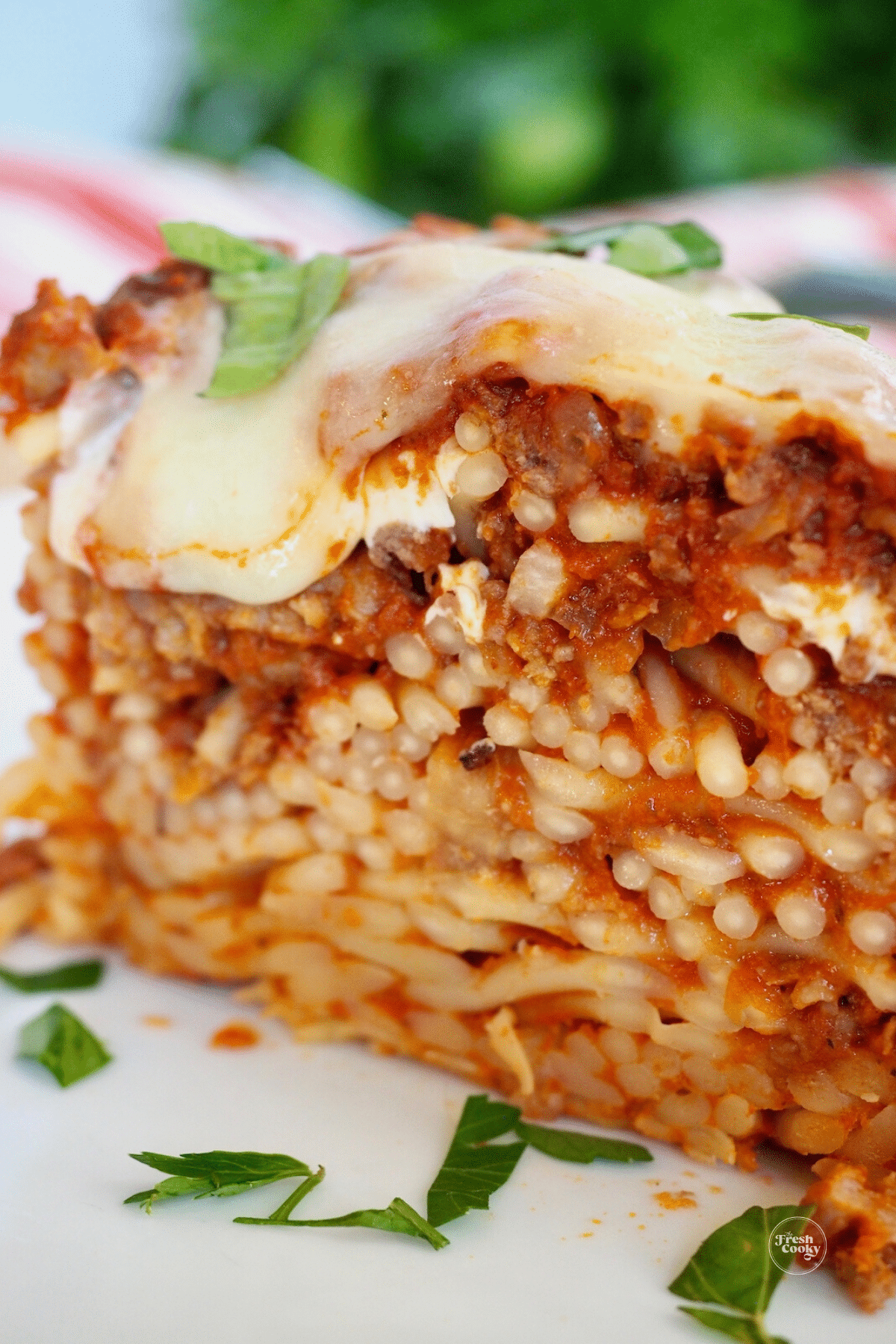 Make Ahead & Freezer Instructions
This is a great recipe to make ahead. Bake and assemble the entire pie up until baking, cool completely, then wrap well in plastic wrap and refrigerate up to one day. When ready to bake, bring to room temperature while preheating the oven.
Freeze Unbaked Spaghetti Pie
Make sure that your pasta pie is cooled completely, then wrap well in two layers of foil, if possible place in airtight baggie; freezing up to 3 months.
Thaw overnight in fridge and bake as directed.
To bake from frozen, keep spaghetti pie covered in foil and bake for about 60 minutes, then remove foil and bake an additional 20-30 minutes until hot. To check, stick a butter knife in the middle, leave there for a few seconds, if heated through the knife will be hot.
What to serve with spaghetti pie
I hope you loved this easy baked spaghetti pie — if you did, would you share your creation on Instagram, Facebook and Pinterest? And be sure to comment below!
Like this recipe?
Don't forget to give it a ⭐️⭐️⭐️⭐️⭐️ star rating and comment below the recipe!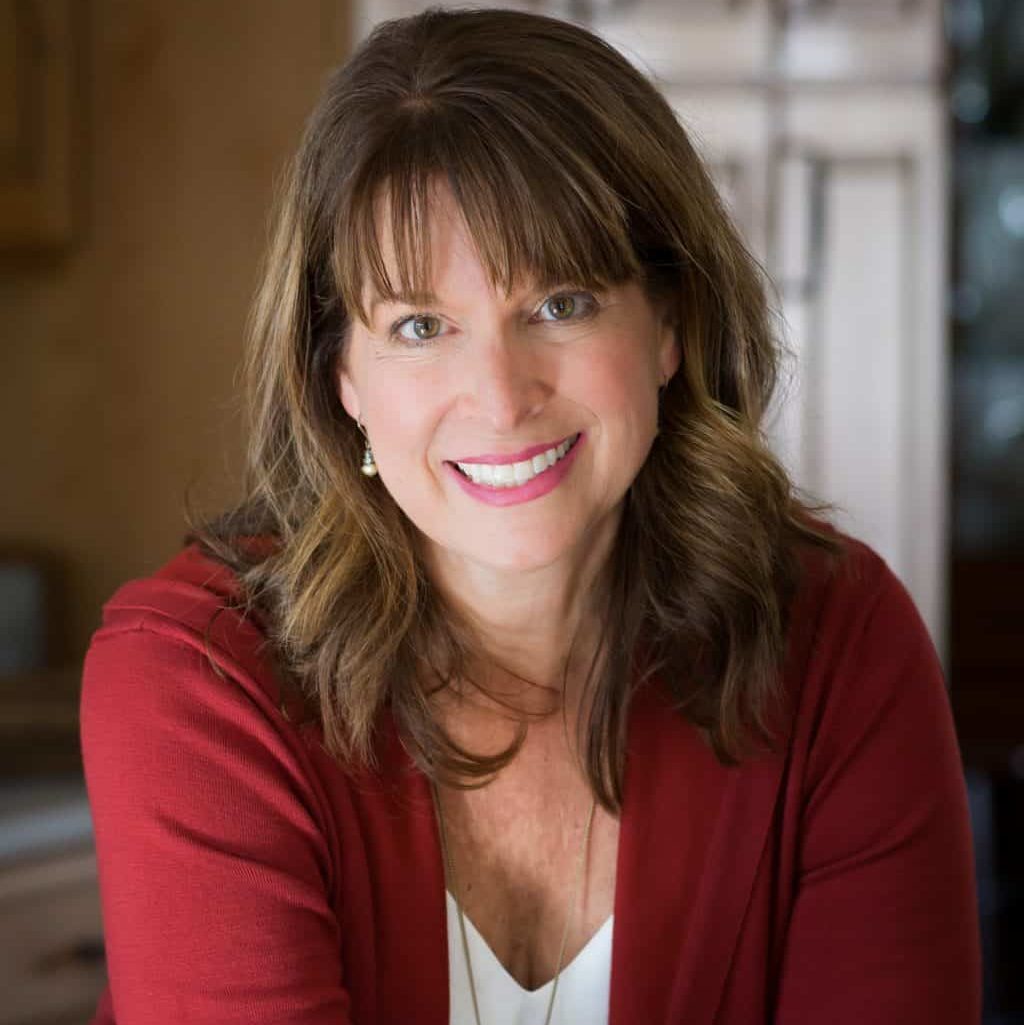 About Kathleen Pope
Recipe Innovator | Food Photographer | Food Writer
Hi, I'm Kathleen Pope. Here at The Fresh Cooky you will find easy, mostly from-scratch, trusted recipes for all occasions. From speedy dinners to tasty desserts, with easy step-by-step instructions. I am here to help teach you how to make mouthwatering recipes without spending hours in the kitchen. Read more about Kathleen here.