As an Amazon Associate, I earn from qualifying purchases. Please read my disclosure policy.
Chocolate shortcake is a fun twist on traditional strawberry shortcake cake recipe. Chewy, chocolatey, fudge like and studded with chocolate chips. A chocolate lovers dream for chocolate strawberry shortcake!
My people love chocolate, so anytime I make something that isn't they ask if I can make a chocolate version; that is how this Chocolate shortcake recipe was born.
Do you have chocolate loving people in your life too? Try these family and reader favorites: Easy Chocolate Loaf Cake, Best Fudge Brownies Ever, Chewy, Triple Chocolate Chip Pudding Cookies.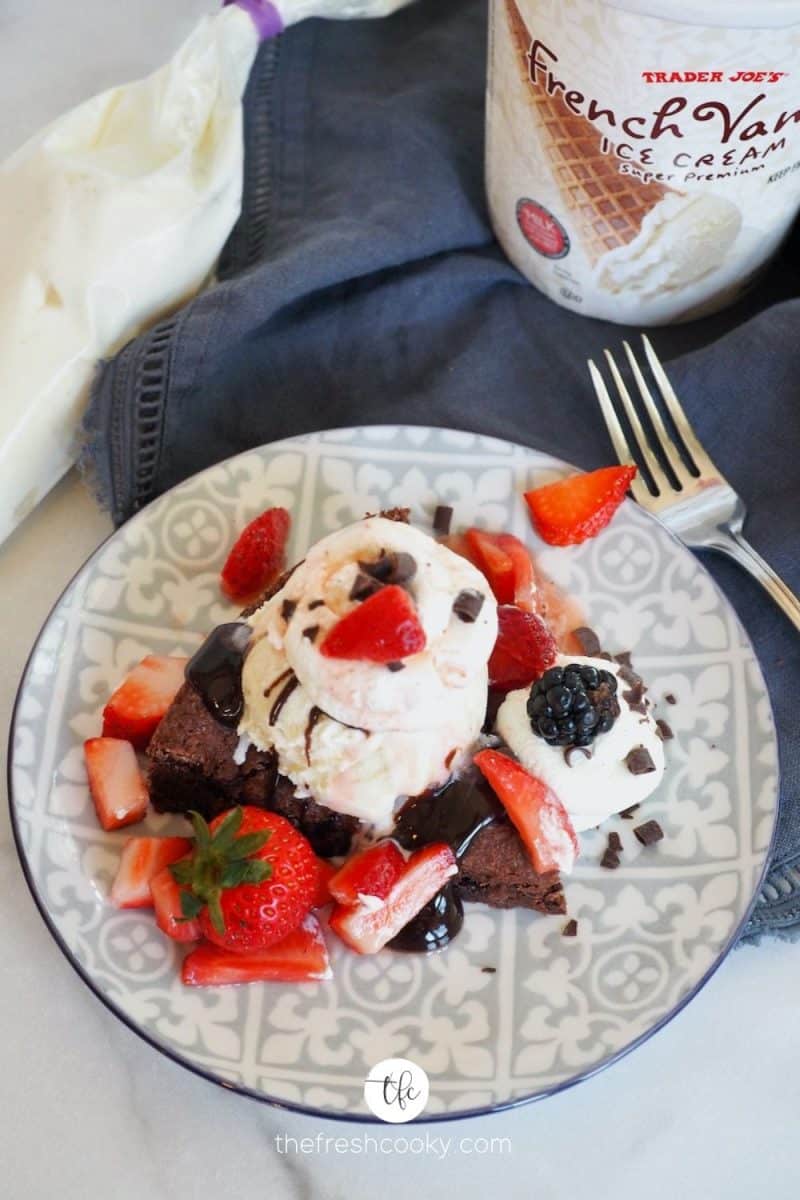 My favorite recipe for Chocolate Strawberry Shortcake
When a recipe comes together so beautifully you cannot wait to share it. This recipe would be ideal for Easter, Mother's day or any summer dessert.
I made the chocolate strawberry shortcake version to appease my family when making regular strawberry shortcake for a friend's birthday dinner.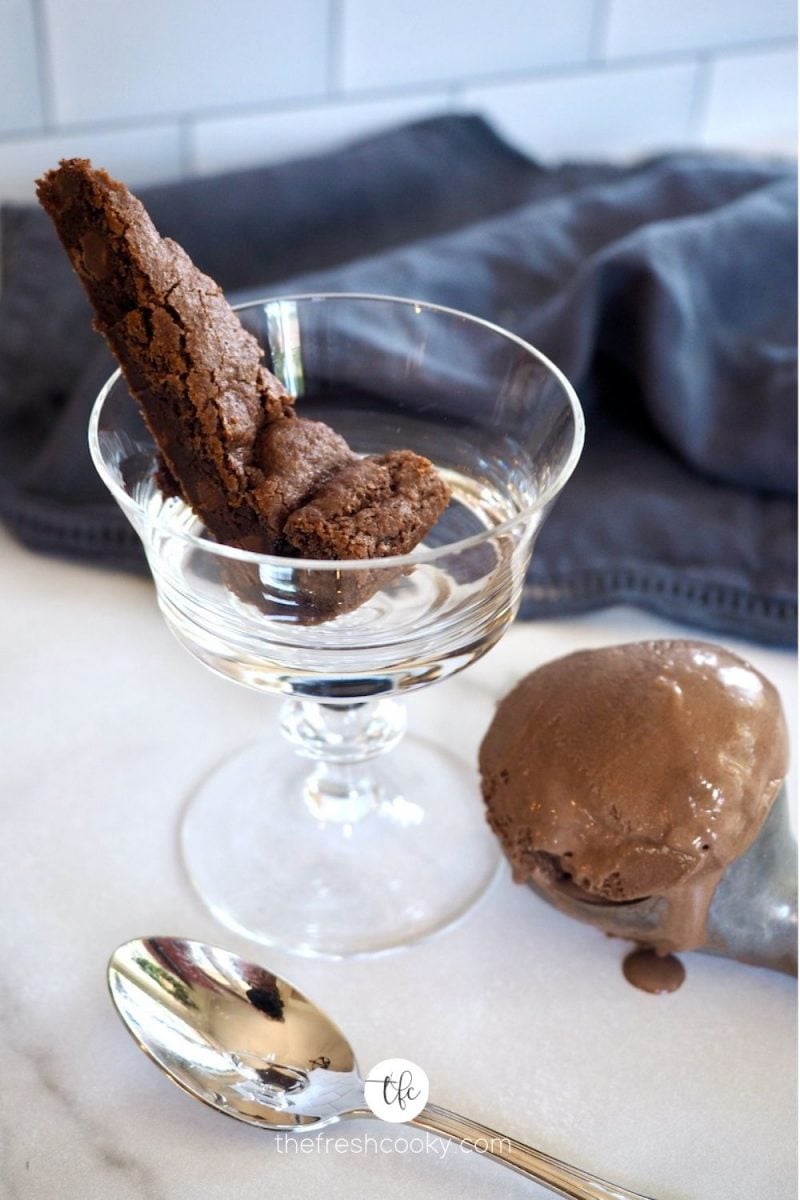 I polled my Instagram followers which recipe they would love to see first, the Old-Fashioned Strawberry Shortcake or Chocolate Shortcake — Chocolate shortcake won, hands down!
Why you'll love Chocolate Strawberry Shortcake
DIFFERENT | This is not your typical shortcake, it is dense, chewy, crisp on the outside and gooey inside.
NOT TYPICAL | I love that this chocolate strawberry dessert is a little sweeter than typical shortcake, but not too sweet.
EASY | I am all about making recipes easier, because you make this in a cake pan, takes dropping or biscuit cutting out of the equation, just bake, slice and serve.
VERSATILE | Make a traditional chocolate strawberry shortcake by layering strawberries and whipped cream. Or elevate your shortcake serving with a scoop of chocolate or vanilla ice cream and a little hot fudge.
Ingredients
I bet you have all of these ingredients to make this delicious chocolate strawberry dessert!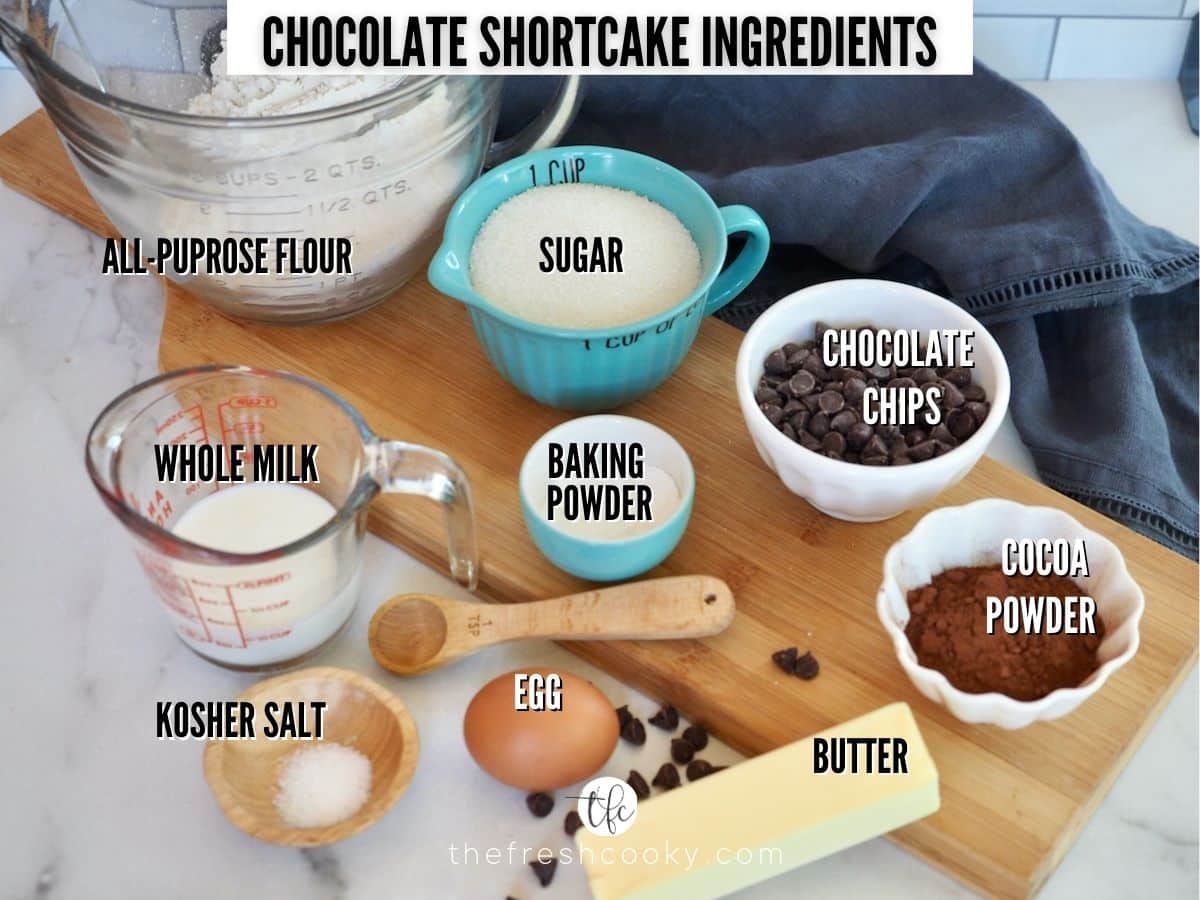 ALL-PURPOSE FLOUR | I use organic, unbleached all-purpose flour
CANE SUGAR | I use organic all natural cane sugar in all of my baking, regular granulated white sugar may be used.
COCOA POWDER | I used organic Rodelle Dutch Process Cocoa, regular or dark cocoa powder may also be used.
BAKING POWDER | provides the lift this shortcake needs
CHOCOLATE CHIPS | A good quality semi-sweet chocolate chip is called for here.
BUTTER | Real cream butter, no soft out of the fridge butter blends please.
EGG | I use organic large eggs
MILK | I use whole milk in my baking, other milks may be used.
VANILLA EXTRACT | Adds subtle vanilla nuances to the shortcake.
STRAWBERRIES | Sliced, diced and macerated (see below)
WHIPPED CREAM | or make this into a chocolate shortcake ice cream dessert and use ice cream of your choice on top.
How to Make Chocolate Shortcake
This shortcake recipe is not biscuit like, dry or crumbly, instead it is more like a chewy, rich cookie cake. Preheat oven to 450 degrees F and grease or line with parchment a 8 or 9 inch pan (I used round, but you could use square too)
Sift together flour, sugar, baking powder, salt and cocoa powder in a large mixing bowl.
Using a pastry blender, knives or your hands, cut in butter until mixture resembles coarse crumbs.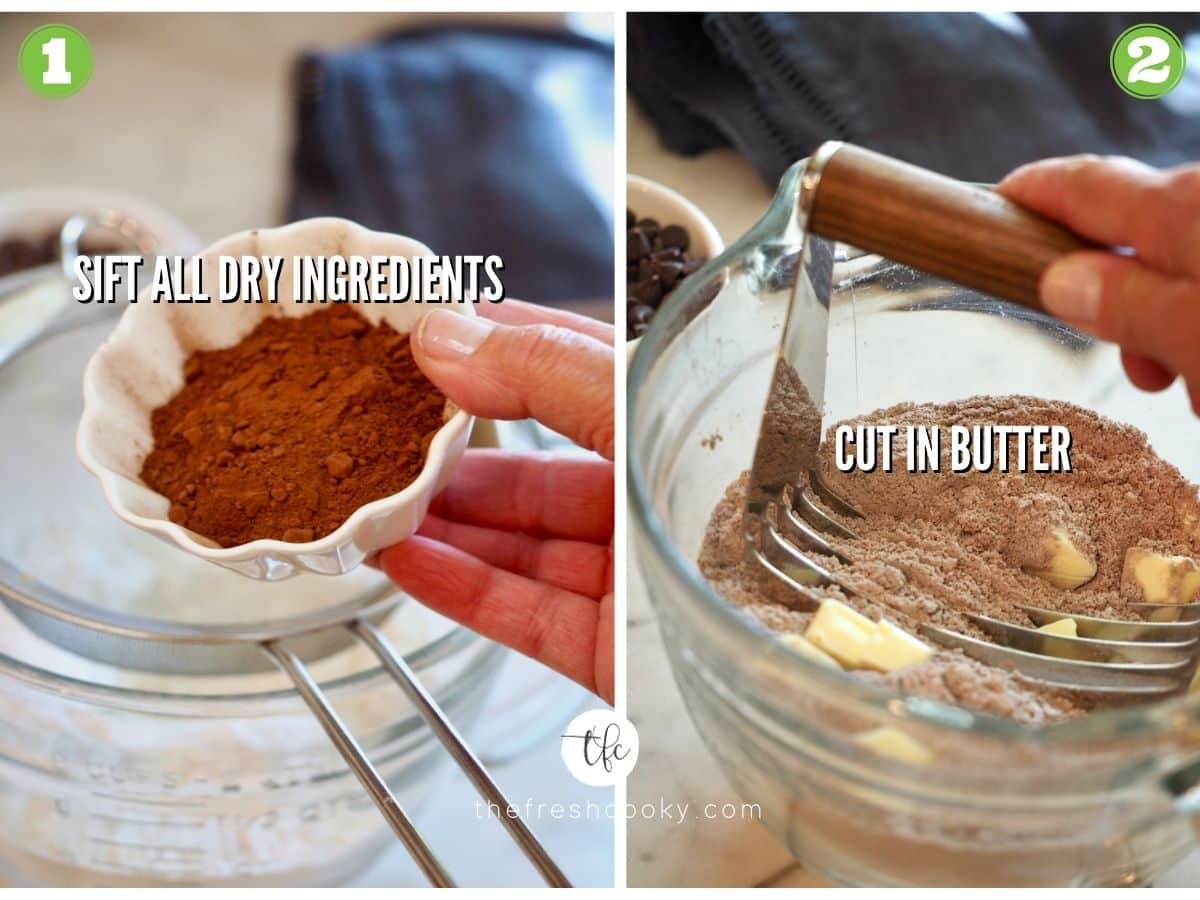 Beat egg into the milk in another bowl; then stir into dry ingredients until batter is just blended, stir in chocolate chips.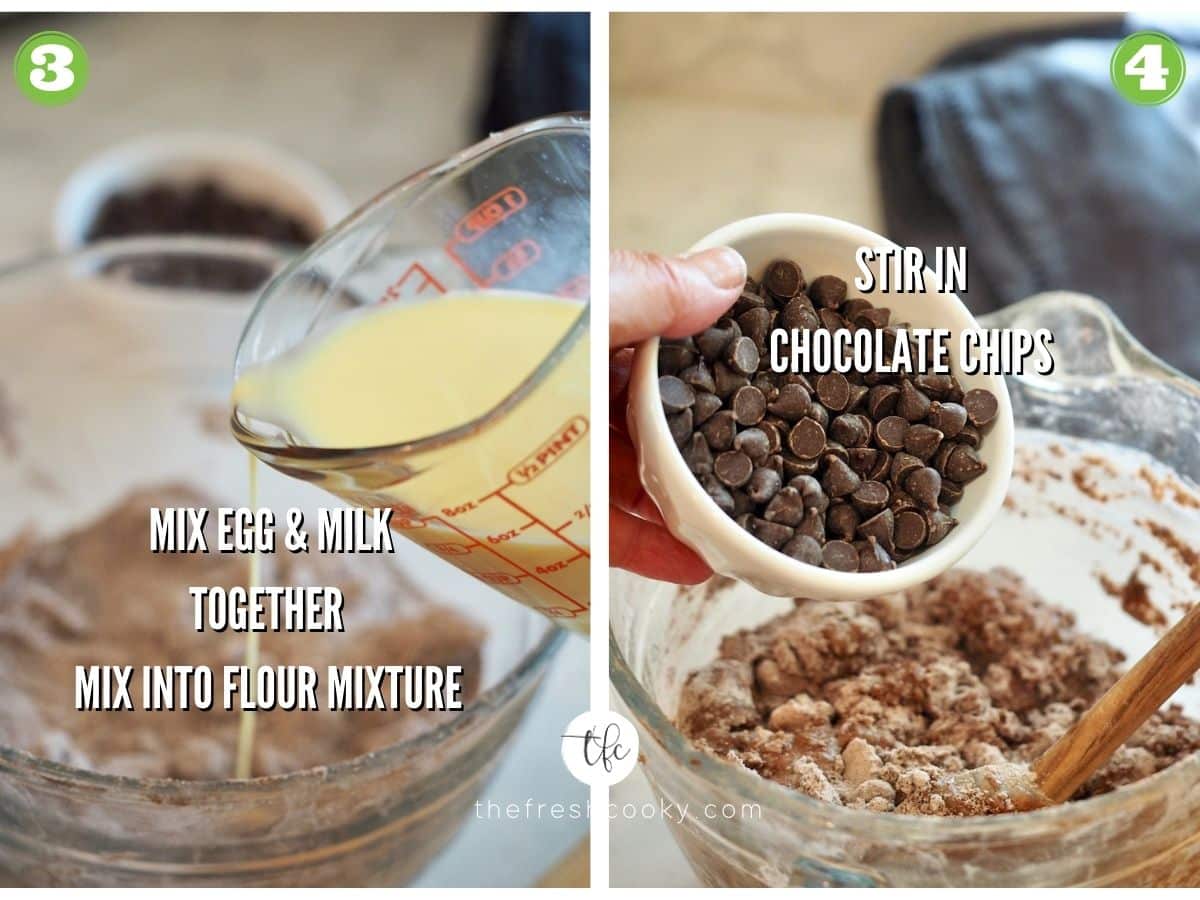 Press batter with hands into prepared pan — the batter is not pourable, more like a cookie dough, press to edges of pan.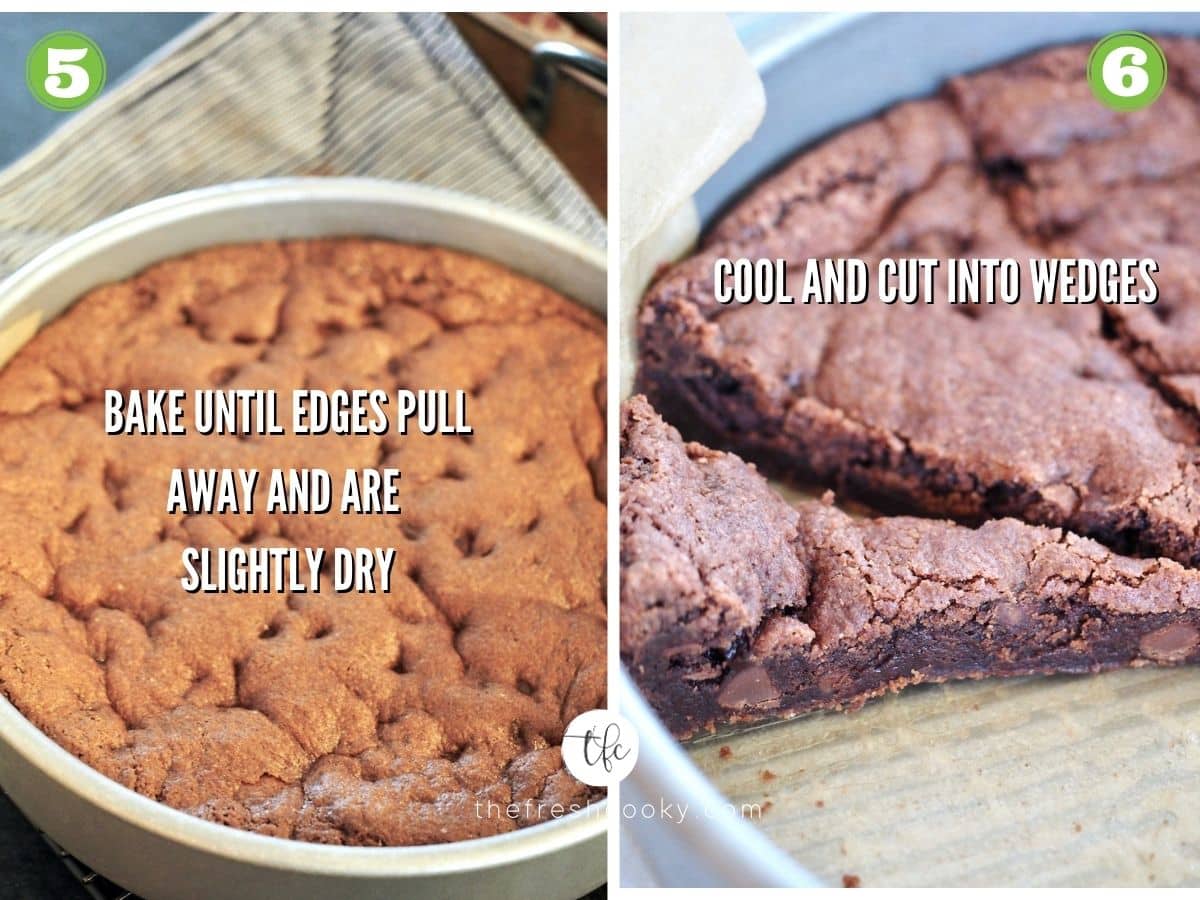 KATHLEEN'S TIP | Baking at a higher temperature yields a crisp top and a gooey center. If you prefer a more typical shortcake texture, then reduce the temp to 350 degrees and bake longer, test around 20 minutes.
How do I store Shortcake?
Once cooled, place in air tight container on counter for up to 4 days. May also be frozen for up to 3 months.
Frequently Asked Questions
Can I make this Dairy Free?
I have had good luck swapping out the butter for coconut oil (solid) and replacing the milk with a plant based milk, I have not tried with this recipe, but similar recipes have worked in the past.
What is Shortcake Made Of?
Typically shortcake is made with flour, sugar, baking powder or soda, salt, butter, milk and eggs. The dry ingredients are blended, and then the butter is cut in until the mixture resembles cornmeal.
What is the Difference between Shortcake and Shortbread?
While similar; they are different. The difference is that shortcake is made with milk, egg and a chemical leavening agent such as baking powder, which gives it a different texture.

Shortbread is made with more butter, typically no leavening or liquid, or egg and is more of a cookie than a cake.
Tips
PAN OPTIONS | Our motto at TFC is "Make It Yours"! So try different pans, an 8×8 or 9×9 square, 7×11, press into a tart pan or maybe 1 ½ x the recipe and make it in a 9×13 inch pan.
BERRIES | Try fresh cherries, blueberries, raspberries, blackberries, heck even mango, peaches, nectarines and pineapple would be amazing!
ADDING SPICE | Try a teaspoon of cinnamon or Espresso powder.
MAKE AHEAD | Make and cool the shortcake completely, then refrigerate (up to 7 days) or freeze (up to 3 months) in air tight container.
CONSISTENCY | These directions will yield crispy outside, but chewy, gooey inside chocolate shortcake, see below baking if you want a different result:

Cakier inside: Bake at 350-375 degrees F for 20-30 minutes.
Looking for an Old-Fashioned Strawberry Shortcake? <– this is what inspired the chocolate shortcake!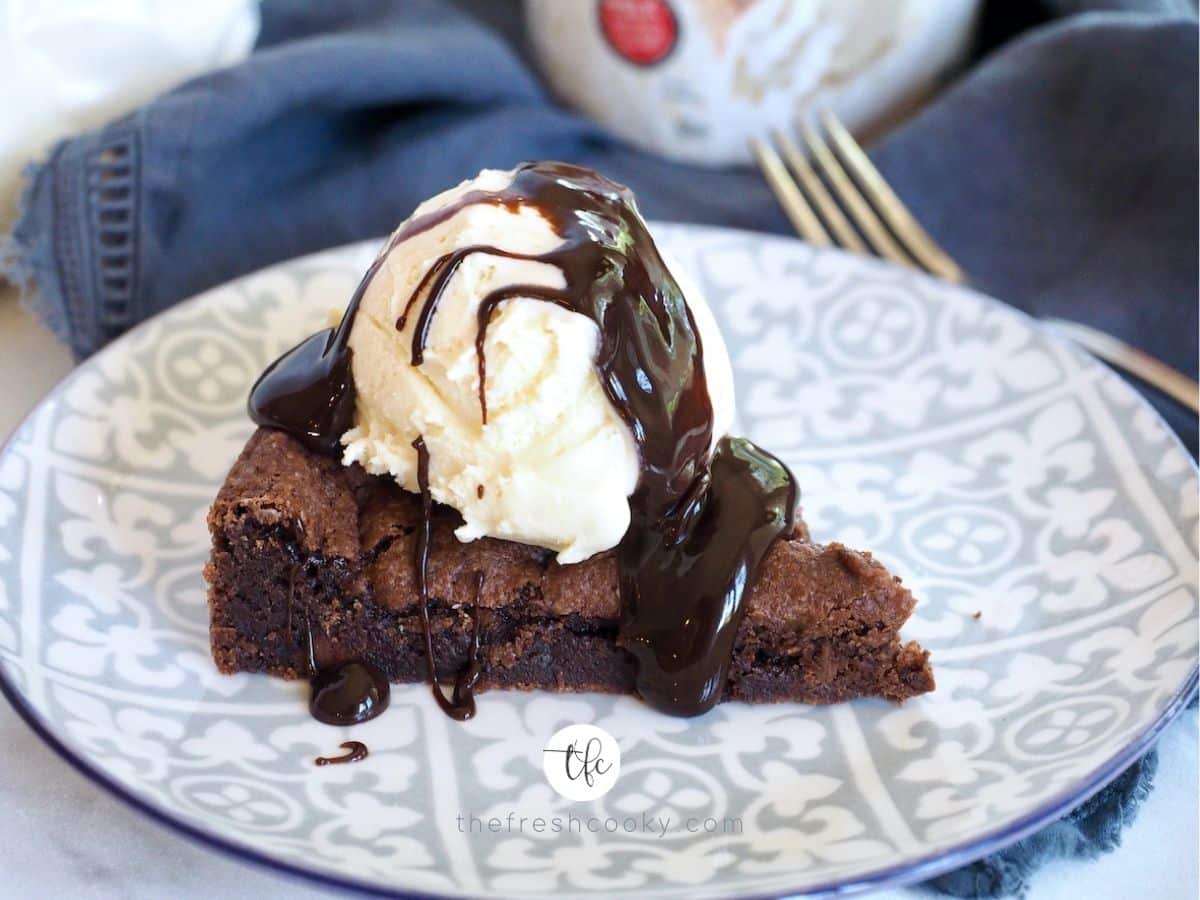 More great Spring recipes like this
Like this recipe?
Don't forget to give it a ⭐️⭐️⭐️⭐️⭐️ star rating and comment below the recipe!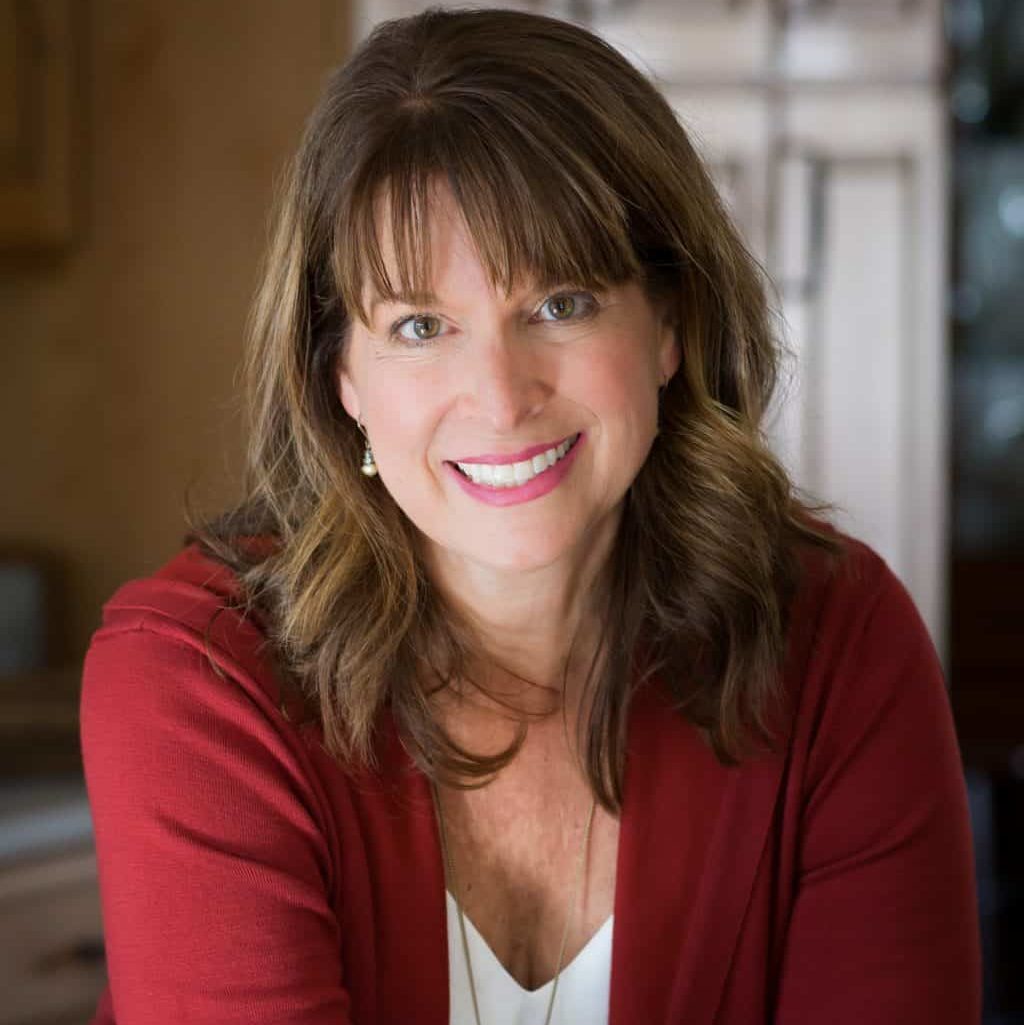 About Kathleen Pope
Recipe Innovator | Food Photographer | Food Writer
Hi, I'm Kathleen Pope. Here at The Fresh Cooky you will find easy, mostly from-scratch, trusted recipes for all occasions. From speedy dinners to tasty desserts, with easy step-by-step instructions. I am here to help teach you how to make mouthwatering recipes without spending hours in the kitchen. Read more about Kathleen here.