Whipped Goat Cheese with Bacon & Dates
As an Amazon Associate, I earn from qualifying purchases. Please read my disclosure policy.
With tangy whipped goat cheese, savory bacon, and sweet dates, this is one goat cheese appetizer that absolutely can't be beat. And with so much room to customize, you can make it entirely your own. Dip into this tantalizing first course with warm toasted bread and say hello to your go-to holiday appetizer from here on out!
For added heat and sweetness, there are a few ways that you can incorporate my favorite hot honey. This appetizer will also go great with our fall charcuterie board to level-up your brunch game. And for another delicious holiday dish, try out my delicious holiday salad recipe with pomegranate dressing and this to-die-for pesto appetizer with burrata and roasted tomatoes.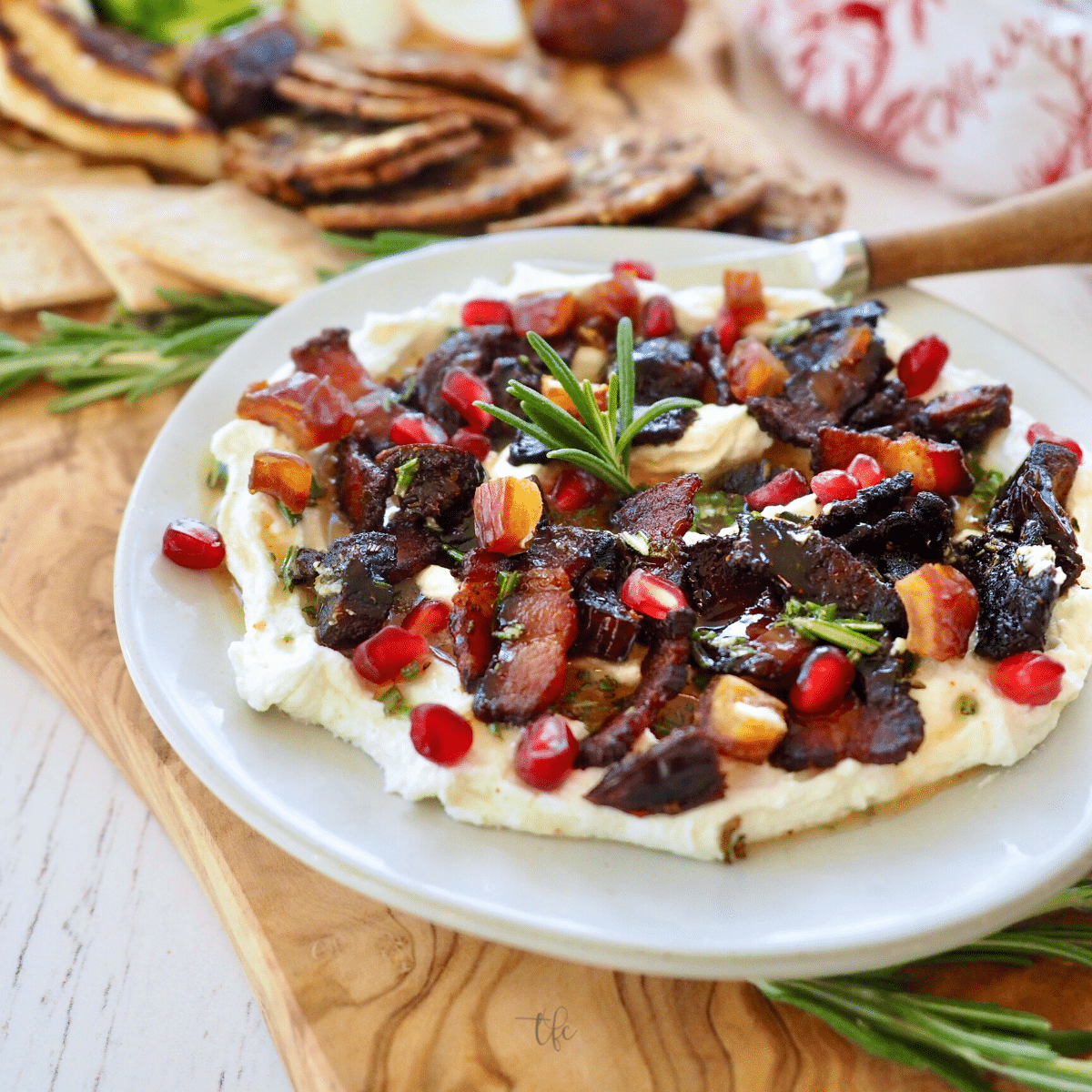 Why you will love this Goat Cheese Appetizer
Served with a sweet, hot bacon and date topping that will blow you (and your guests) away! It's creamy, rich, and goes well with almost every dipper you can imagine.
The both the goat cheese and bacon topping can be prepared ahead of time, making this the perfect holiday appetizer. Thanksgiving, Christmas, New Years, Game day… all great occasions for this decadent dip.
This has been my go-to holiday party appetizer this year – and hands down, everyone has loved it you just can't stop eating it! Serve with warm flatbread, crackers, veggies and gluten-free crackers so everyone can enjoy it.
Ingredients
The full list of amounts and instructions are in the printable recipe card at the end of this post.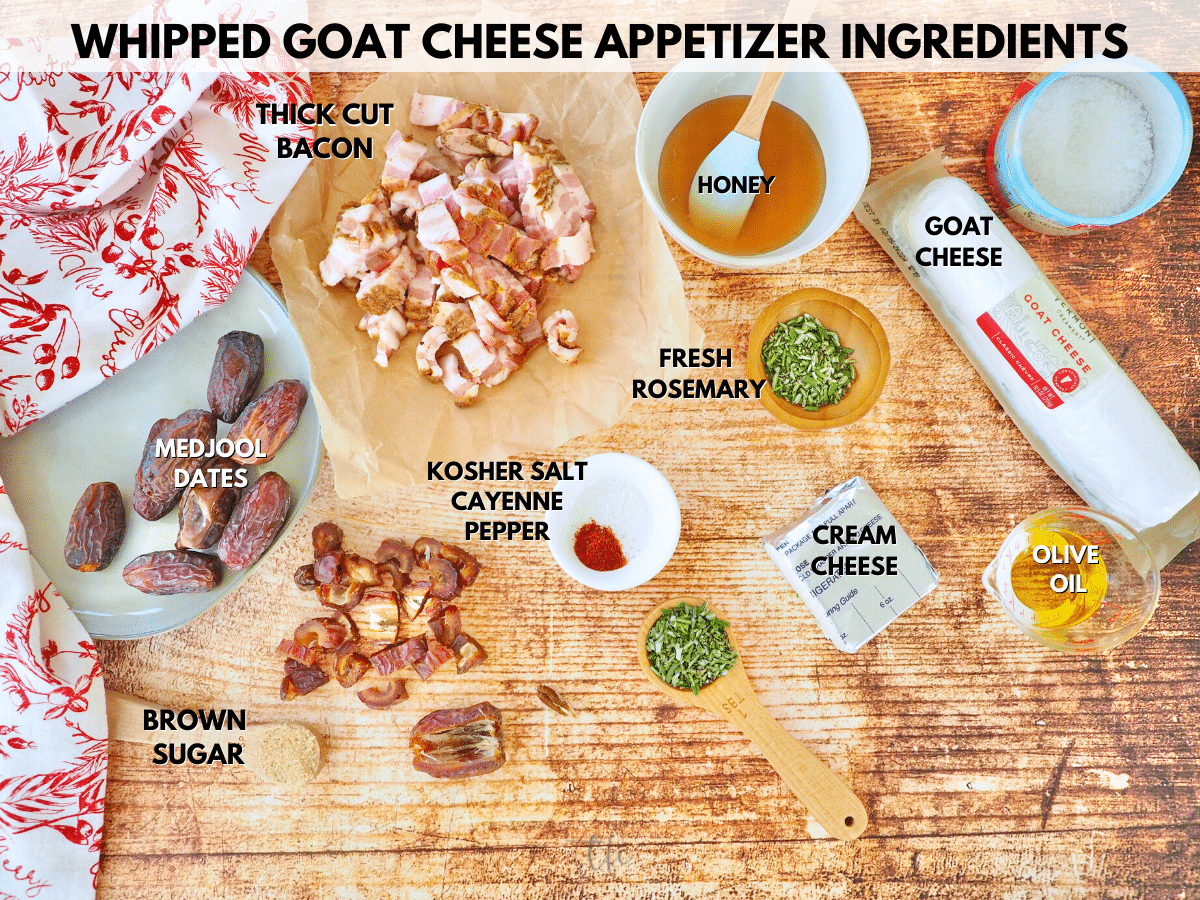 Goat Cheese | A savory log of creamy goat cheese.
Cream Cheese | This will add a milder flavor and help to give the dish body.
Bacon | You want thick cut slices for this recipe so that its flavor can stand up to the sweetness and tanginess of the other ingredients. But that being said, I've made this in a rush, using precooked, thin sliced bacon, just watch it, it'll crisp quickly.
Dates | Use pitted and torn Medjool dates, as plump as you can find them!
Brown Sugar | Opt for a light brown sugar in this dish, such as this organic option.
Rosemary | Fresh chopped rosemary is the perfect aromatic to top off the appetizer and we'll use it to infuse the honey as well.
Honey | We will use the rosemary infused honey as a garnish on top.
Extra Virgin Olive Oil | Olive oil will add smoothness to our appetizer. You always want to use extra virgin olive oil, which is less processed and healthier than other variations.
Pomegranate Arils | These are optional but do go well with the flavors in this appetizer.
How to Make Whipped Goat Cheese
Preheat your oven to 400 degrees fahrenheit. Line your baking sheet with parchment paper or foil.
Step 1 | Make Rosemary Honey
In a small bowl, combine ¼ cup of honey, a tablespoon of finely chopped fresh rosemary, and a pinch of cayenne powder. Add a pinch of sea salt and stir together. Let that sit and infuse.
Step 2 | Make the Candied Bacon and Date mixture
In a medium bowl, toss the chopped bacon, remainder of the rosemary, brown sugar, cayenne, and 1 teaspoon of honey. Toss everything together until everything is well coated, and then spread evenly in your lined pan.
Tear or chop the dates into bite-sized pieces and scatter them around the bacon.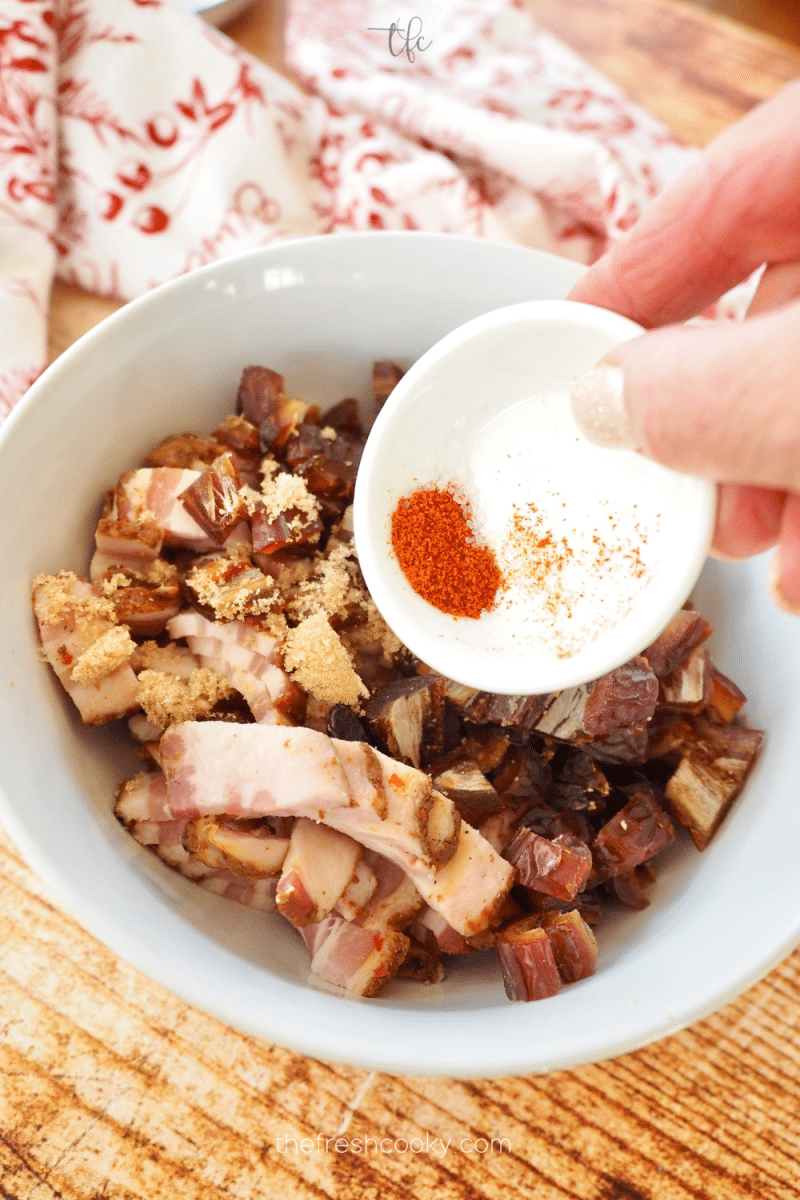 TFC PRO TIP: If desired for a less crispy dates and more crispy bacon, add the dates during the last 5-8 minutes of cooking time.
Bake for 8-18 minutes until the bacon is crisp, stirring as needed. If you're using very thick slices, or you just want it extra crispy, bake for a bit longer, but watch your dates, I suggest adding them in the last 5-8 minutes.
Step 3 | Make Whipped Goat Cheese
Prepare the whipped goat cheese mixture while the bacon and dates are baking. Add the goat and cream cheese, olive oil, and a pinch of flaky sea salt to your food processor or stand mixer. Pulse or mix the ingredients until smooth and creamy.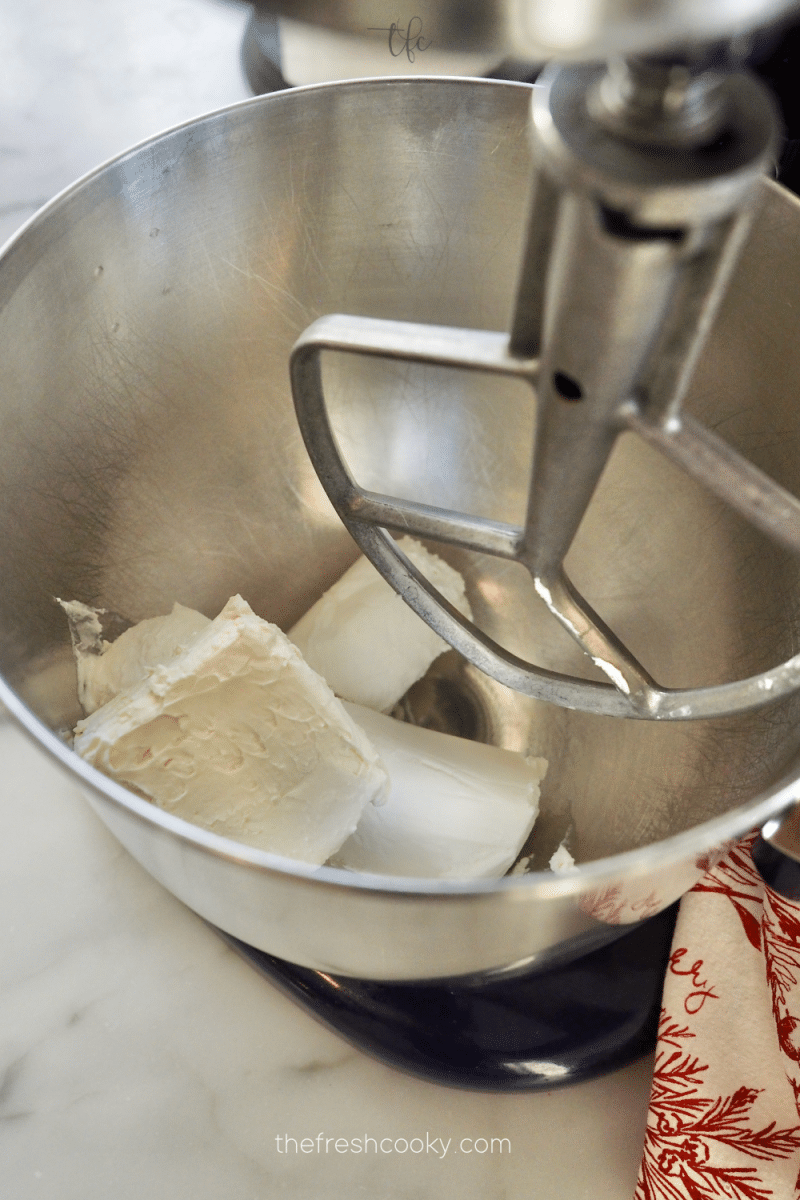 Transfer your whipped goat cheese mixture into a serving bowl or shallow plate. Use the back of a teaspoon to create spiral troughs in the dip.
Top your dip with the a drizzle of rosemary honey, hot candied bacon and date mixture, and then drizzle a little more rosemary honey garnish on top. Save a little extra to serve on the side, as desired. For an added touch, sprinkle with fresh pomegranate arils.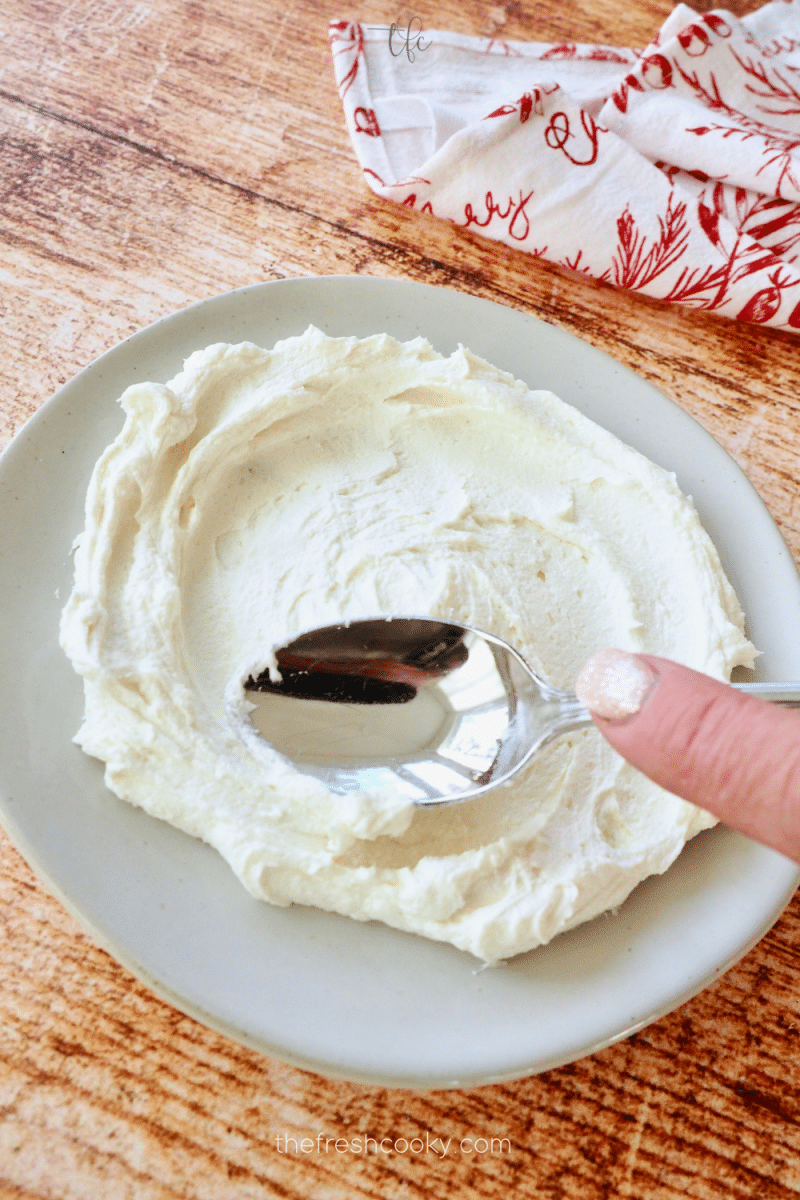 Serve with warm flatbread, naan, or crackers. For a low carb option, serve with carrots, apple slices or cucumber chips.
Variations
If the whipped goat cheese is too strong, you can replace it with feta.

Dried cranberries, cherries, or blueberries also go great with this dip.
If making this dish in the summer or fall, try replacing the dates with fresh figs.
How to Pit Dates
I normally buy pitted dates, but they are so easy to pit, I wanted to show you how.
Make a gentle slice to one side of the date (you can even just tear with your hands), peel open to reveal the pit, remove and chop or tear into pieces. That's it!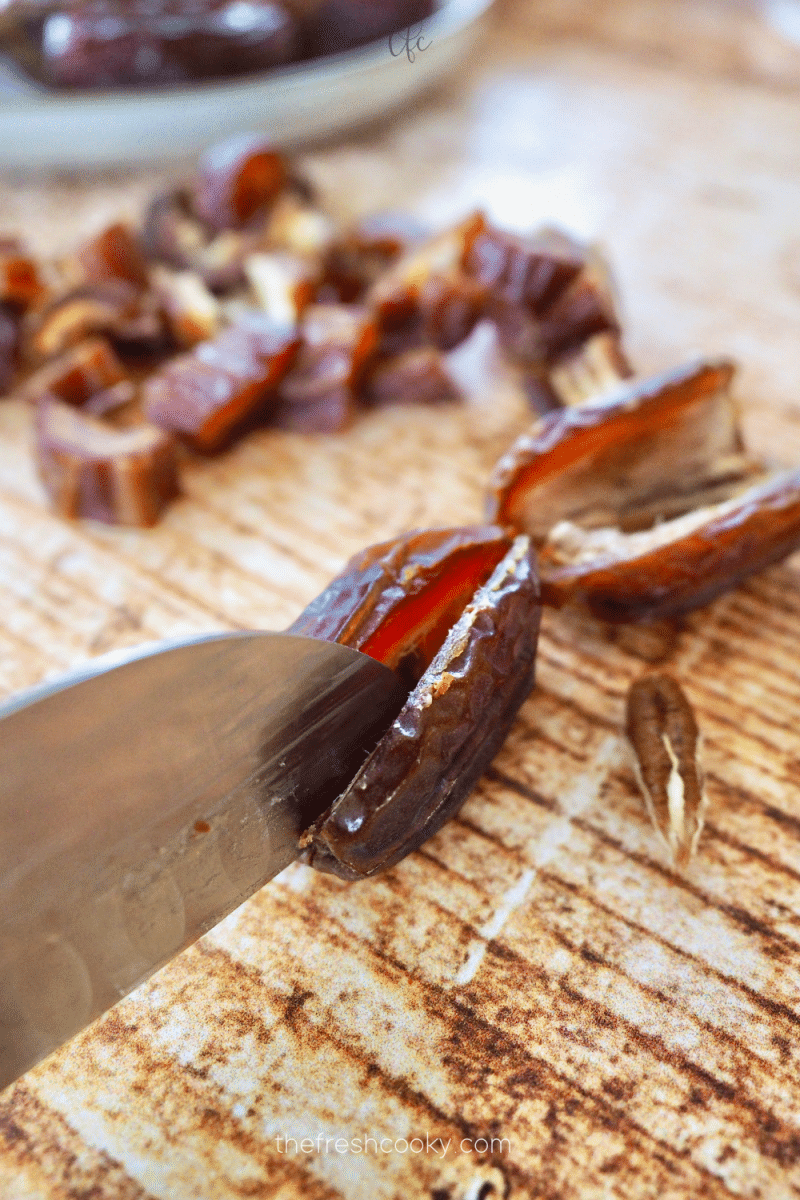 TFC Pro Tips
Pro Tip 1 | Let your goat and cream cheese come to room temperature to make them easier to mix.
Pro Tip 2 | The bacon and date mixture can be made the day before and stored in an airtight container. To reheat, place on a pan and reheat it at 400 degrees for 5 minutes.
Pro Tip 3 | For extra crispy bacon, bake it by itself for 5-8 minutes. Then add the dates and continue to bake until lightly caramelized.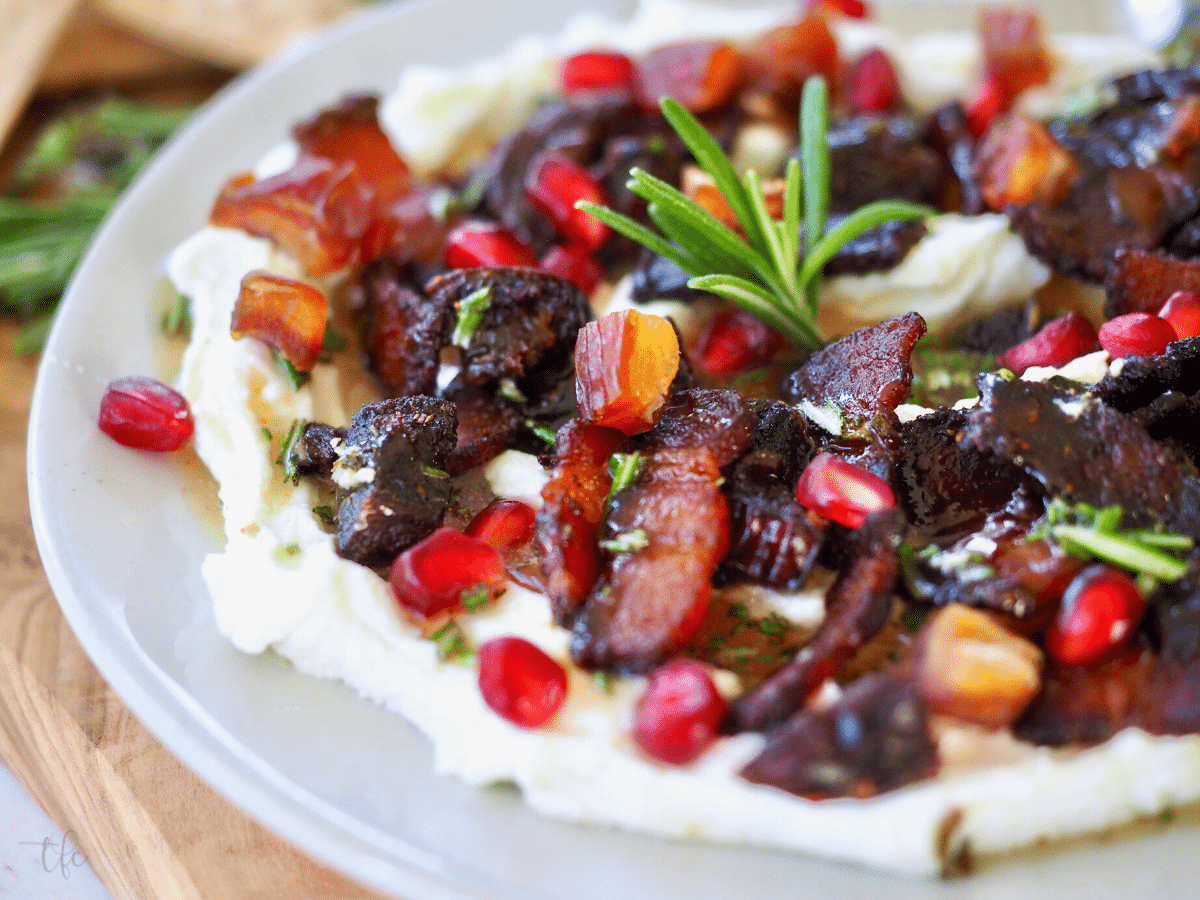 Frequently Asked Questions
What crackers go best with this dip?
These rosemary crisps are absolutely delicious and go very well with the flavor profile of this dip. I highly recommend them!
Is this dip better served hot or cold?
Either way is really fine, but I think that it's most delicious served with the warm topping with warm flatbread or naan. Anyway you serve it, make sure it's at least room temperature as the flavors really POP!
How long can I keep the completed appetizer in the fridge?
This will keep well for 2-3 days. If you're making all of the steps separately ahead of time, do not mix them until the day of!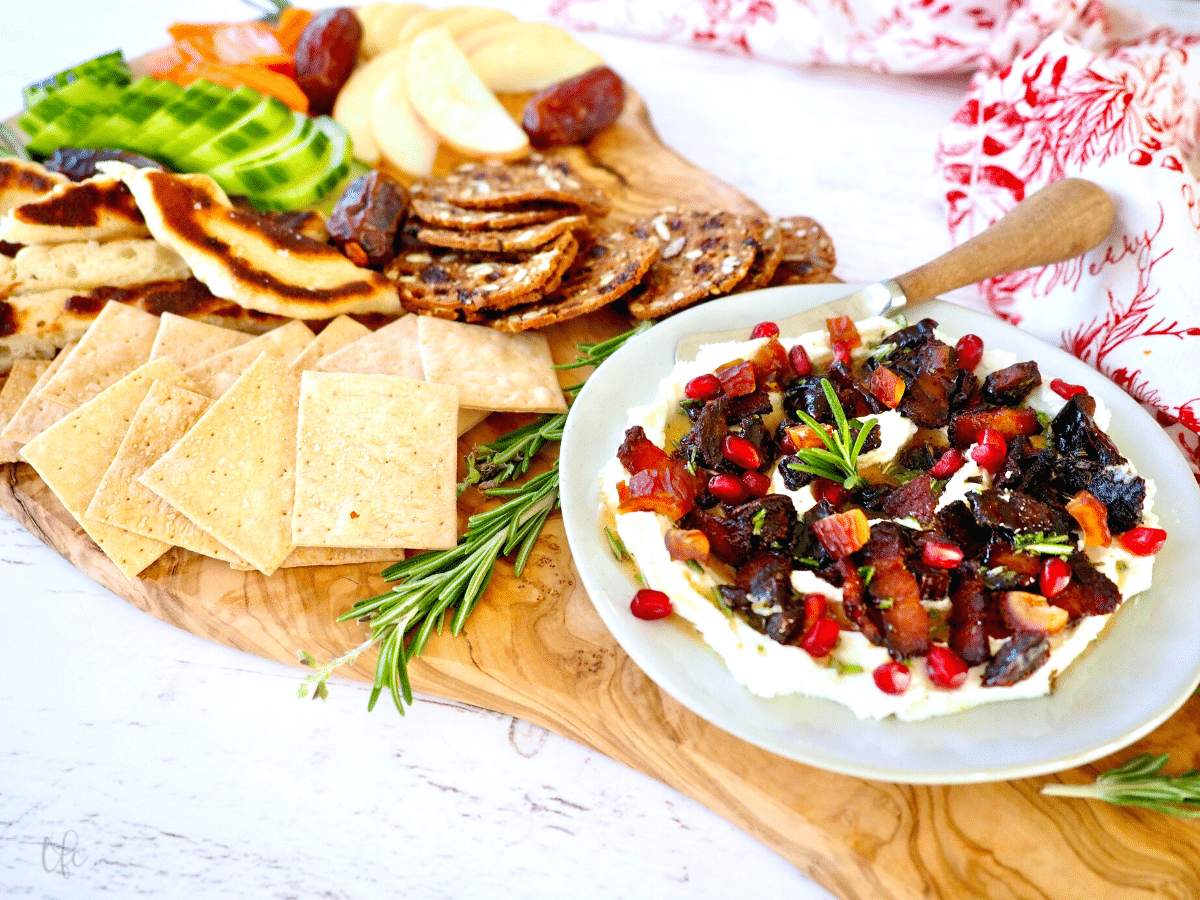 Suggested Tools
Thanks for hanging out with me today, I hope you LOVE this recipe as much as me and my friends do, be sure to comment and rate the recipe below!
LOVE IT? PIN IT!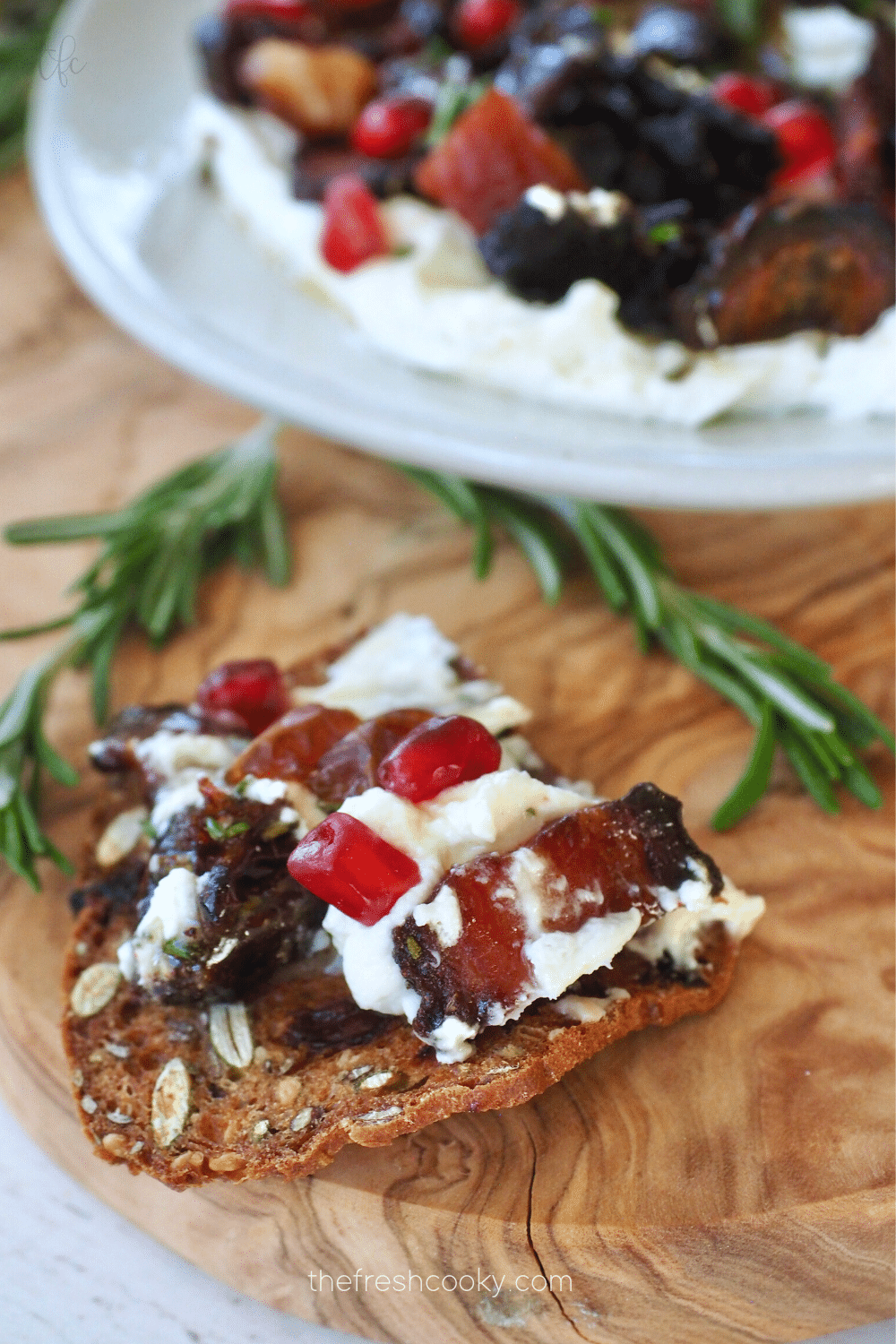 More great appetizer recipes
Like this recipe?
Don't forget to give it a ⭐️⭐️⭐️⭐️⭐️ star rating and comment below the recipe!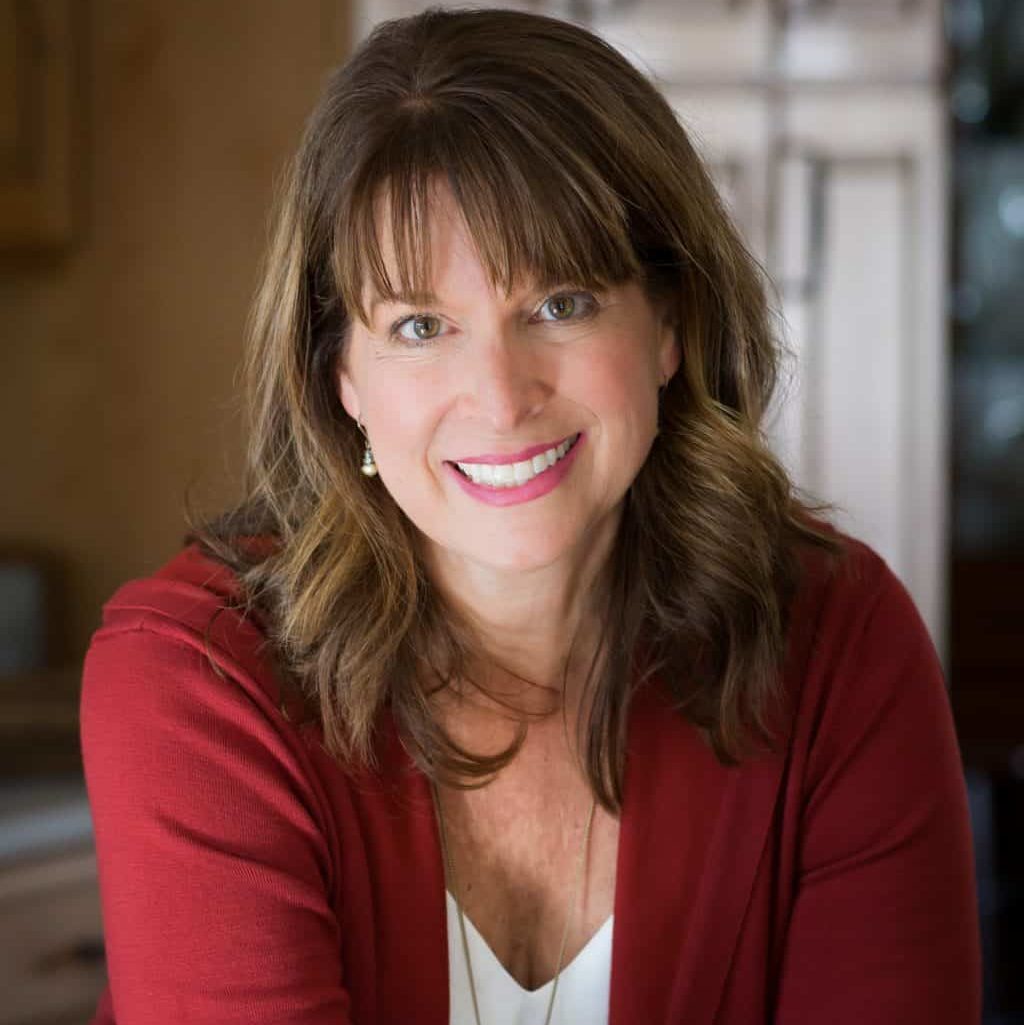 About Kathleen Pope
Recipe Innovator | Food Photographer | Food Writer
Hi, I'm Kathleen Pope. Here at The Fresh Cooky you will find easy, mostly from-scratch, trusted recipes for all occasions. From speedy dinners to tasty desserts, with easy step-by-step instructions. I am here to help teach you how to make mouthwatering recipes without spending hours in the kitchen. Read more about Kathleen here.