As an Amazon Associate, I earn from qualifying purchases. Please read my disclosure policy.
The ultimate summertime sandwich! With the seasons best; juicy tomatoes, creamy avocado, mozzarella, sweet basil, a drizzle of balsamic glaze and of course bacon! The ultimate Caprese BLT Sandwich!
This bacon, lettuce and tomato sandwich was fantastic! I mean, tomatoes are at their peak, my little tomato plants even produced several this year, I had some fresh mozzarella, always have fresh basil in my garden and yes, I keep bacon at all times!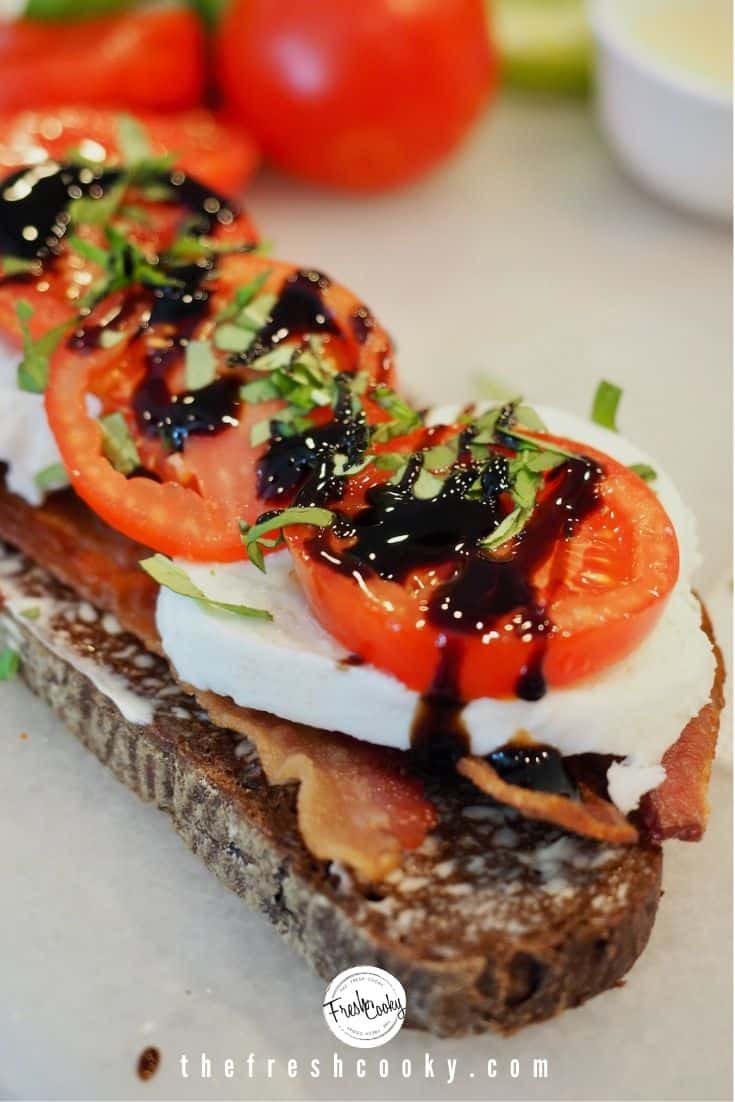 I Dislike Making Lunches, You?
True confessions — I really dislike making lunches! LOL! And I'm not a huge fan of leftovers, which leaves me in a quandary at times.
I was trying to think of what to make for my husband, son and I for lunch this week, virtual school and working from home and all — something we'd all love, and the Caprese BLT was born!
INGREDIENTS FOR CAPRESE BLT'S
Bread | I love Pumpernickel and it shined in this sandwich, my husband chose sourdough and my son chose whole wheat! What will you choose?
Bacon | Nice and crispy please, I typically plan 3-4 slices a sandwich depending on how thin or small my bacon is.
Tomatoes | well it wouldn't be a BL"T" without the tomatoes would it! Juicy beefsteak, Roma or whatever you have available, sliced on the thicker side, sprinkled with a touch of salt.
Fresh Mozzarella | Sliced about the same thickness as your tomato
Fresh Basil | I used both chopped basil sprinkled over the top of the sandwich was well as whole leaves. Your preference
Lettuce | we like Romaine kind of cups the ingredients holding it in.
Balsamic Glaze | Wow does this add great flavor!
Mayonnaise | spread a thin layer (or thick if you are my hubby)
Salt & Pepper | optional
Avocado slices | Optional; slice it up and add it to the sandwich!
How to Assemble your Bacon, Lettuce and Tomato Caprese style
Fry up bacon, we like it pretty crispy, but cook to your liking.
Toast bread to your desired toastedness!
While bacon is frying and bread is toasting, slice tomatoes, cheese, basil and avocados
Slather a little real mayo (my fave) on the toast
Layer in the following order;

bacon
tomatoes
mozzarella
basil
balsamic vinegar
avocado
salt & pepper
lettuce

Top with second piece of mayo slathered toast, cut in half and devour!
That's it! Super easy, delicious almost no cook lunch!
COOKS TIP | Surprise your family with bacon for breakfast and simply cook up the extra you will need for the sandwiches, then reheat before making sandwiches.
LIKE it? PIN to your favorite Sandwich Board!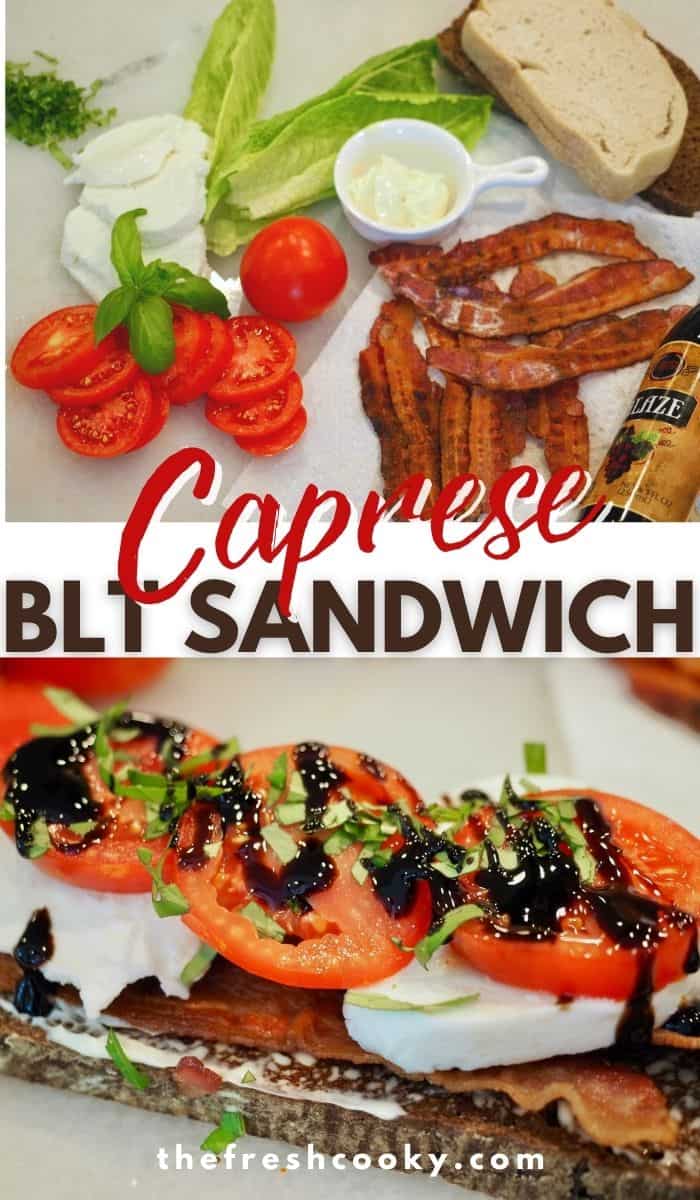 Try these other amazing sandwiches for lunch or dinner sometime!
And of course any sandwich is complete with a delicious bowl of soup, try these:
Like this recipe?
Don't forget to give it a ⭐️⭐️⭐️⭐️⭐️ star rating and comment below the recipe!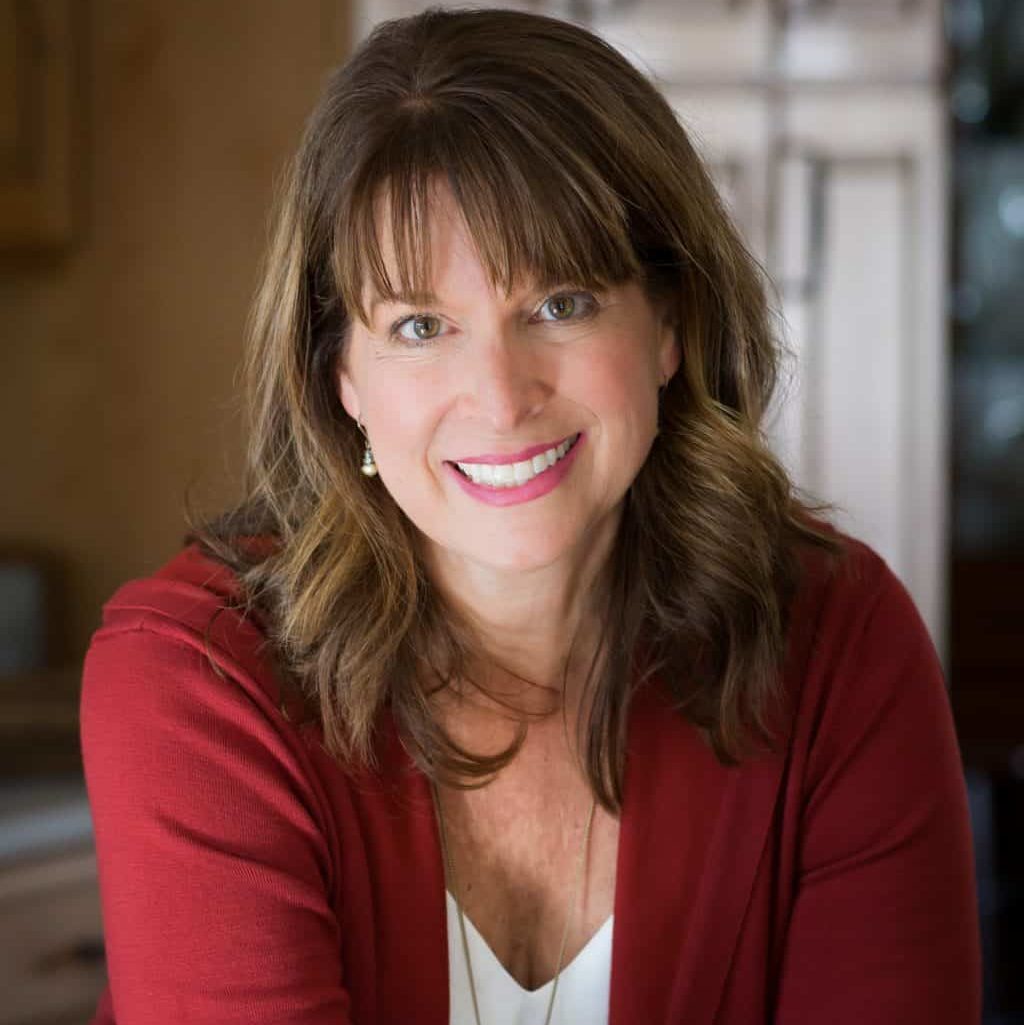 About Kathleen Pope
Recipe Innovator | Food Photographer | Food Writer
Hi, I'm Kathleen Pope. Here at The Fresh Cooky you will find easy, mostly from-scratch, trusted recipes for all occasions. From speedy dinners to tasty desserts, with easy step-by-step instructions. I am here to help teach you how to make mouthwatering recipes without spending hours in the kitchen. Read more about Kathleen here.