Hiya Friend! I am Kathleen Pope, author, creator, photographer and publisher of The Fresh Cooky. I am so glad you found me, I have been baking and making real food with a healthy twist since 2017.
If you are looking for easy, tried and true recipes, you are in the right place! Each recipe is tested, and not only vetted by my family, but oftentimes by many friends and neighbors. A girl can only eat so many cookies!
How it all began
As a longtime digital scrapbooker I started blogging as a way to collect my recipes, marry my love of photography and explore my inner graphic designer by creating free printables.
I have owned my own promotional product and marketing business for over 20 years, but I wanted to do something different, something I was more passionate about. So I took the leap and dove in, head first and now it has become a full-time "dream job"!
I have always loved hospitality, encouraging others to be adventurous in the kitchen, to make it yours! I want to encourage people to slow down, make a simple home cooked meal, bake fresh goodies and invite family and friends to the table.
My faith in God is what "feeds" me, read on for a more about our family, our values and our favorite recipes.
Behind the Name
So why "The Fresh Cooky" with a "Y" you ask? Well, I love fresh food, especially fresh cookies (yup, a cookie snob) and it's my hope is to encourage others to try something new, experiment, make it yours!
I LOVE to COOK! My husband will call me COOKY when I'm a whirling around the kitchen.
And lastly, well I'll be honest, I'm a little CŌŌKY, crazy and corny… and I'm okay with that!
Home Chef, Cookie Baker, Label Maker
A self-taught home chef, I have been making and baking regular and gourmet meals since I was young girl. I come from a long line of great cooks. I have done some private catering for weddings, dinner parties and luncheons, but my true love is having people in our home.
I have been perfecting cookie recipes since I was a teenager, my Chewy Chocolate Chip Cookie has been tweaked and perfected for high altitude and sea level for over thirty years. E.V.E.R.Y.O.N.E. asks for this recipe when I bake them.
I also enjoy creating Copycat recipes, try my Copycat Crumbl Sugar Cookies, Panera Orange Scones, or this decadent (but easy) White Chocolate Raspberry Nothing Bundt Cakes!
I call myself a frustrated graphic designer, because I love creating pretty things and I like sharing! So you get to benefit! Try these recipes or creations below, they all come with a printable label free for you to download!
Here at The Fresh Cooky We Value
FAMILY | Family always comes first, and I love getting our boys in the kitchen!
ORGANIC | All natural, organic, non-gmo foods are important to our family.
EASY | Whether you are making your first meal or it's meal 50,000, we make it easy with step-by-step pictorial instructions in each post. Our recipe card now features the ability to scale to your needs; cooking for two, you got it, cooking for 8, I've got you!
TWEAKING | As in recipe tweaking, "Make it Yours", if you don't have a particular spice, leave it out, or swap with your favorite! Most recipes have tips for substitutions and variations.
HEALTHY-ISH | I try and use whole foods wherever I can, many of our recipes are wholesome and healthy, but I will admit to using a boxed cake mix every now and then!
GLUTEN FREE | our family is not gluten free, but my brother's family is, as well as many of my friends, along with dairy free, so when possible I give tried and true options to swap out for food allergies.
HIGH ALTITUDE BAKING | I have mastered high altitude baking success; when it affects a recipe, I will let you know and give you the alternate measurements and temperature differences, but all recipes are delicious at sea level and everything in between!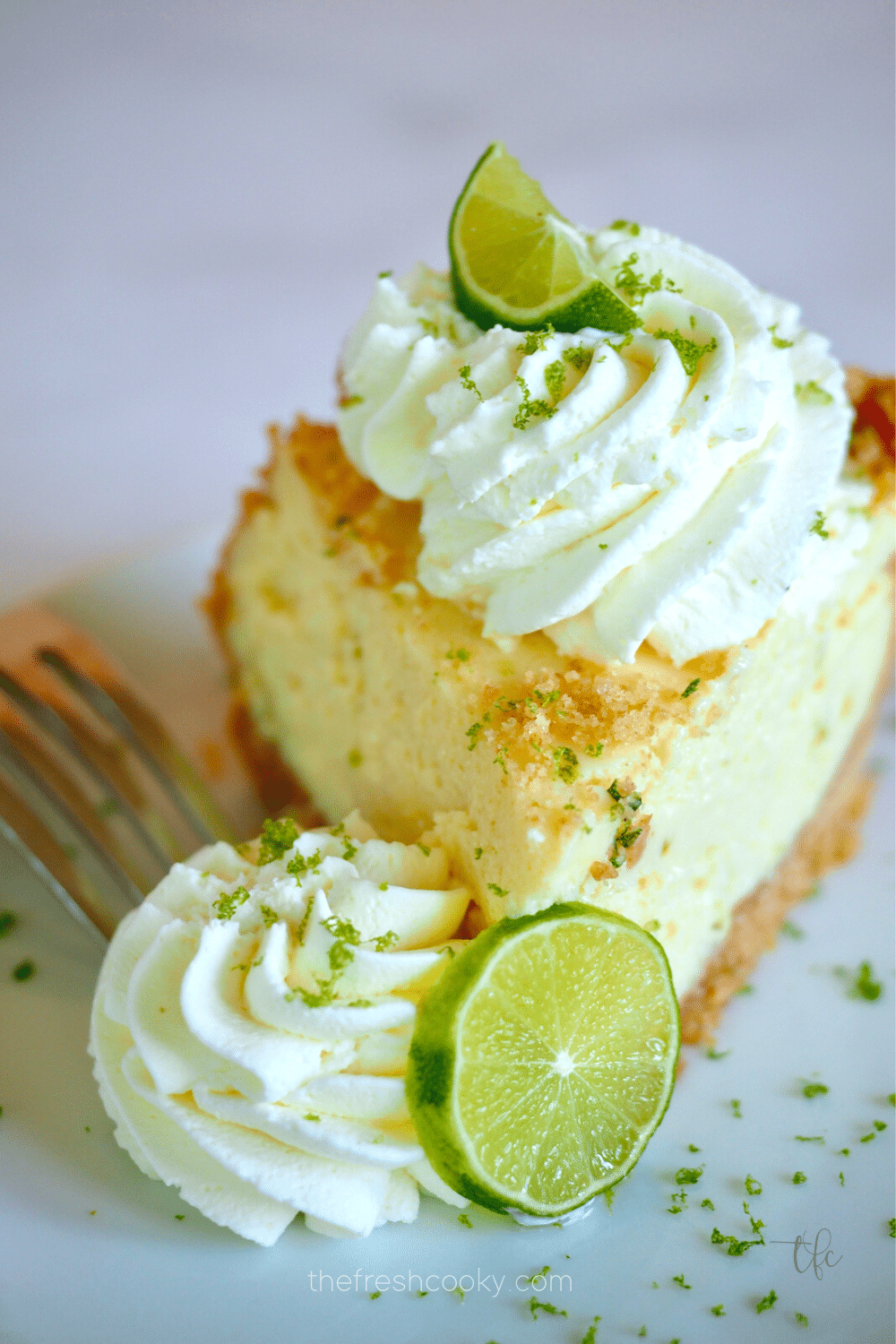 Join the TFC Family!
I love communicating with my readers and read every comment and try and get back personally as quickly as possible. Be sure to follow me on Social Media (see links below) and definitely join our email family.
I send a weekly email called Fresh Fridays with new recipes, seasonal recipes and a bit of encouragement! Join below!
A little family history
My husband, Brad and I met and married later in life(read about how cinnamon rolls almost stopped our engagement!) and married in November 2000. He jokes that he married me because of my cooking!
We didn't waste any time starting a family. By the fall of 2003 we had welcomed two boys into our family. They fight and are mean to each other, but I know that they love each other, deep down, really deep, like core of the earth deep. Now that we have a college student who loves to cook and bake himself, I love developing healthy recipes he can take back and make for his friends!
The picture below is just before I started the blog, keep scrolling for a bit more updated picture.
We did the below picture quickly, with a timer on a tripod, not the best shot, we're not in center, but we're all laughing which is how we roll, so this is it! I love my family! Now we are almost empty nesters!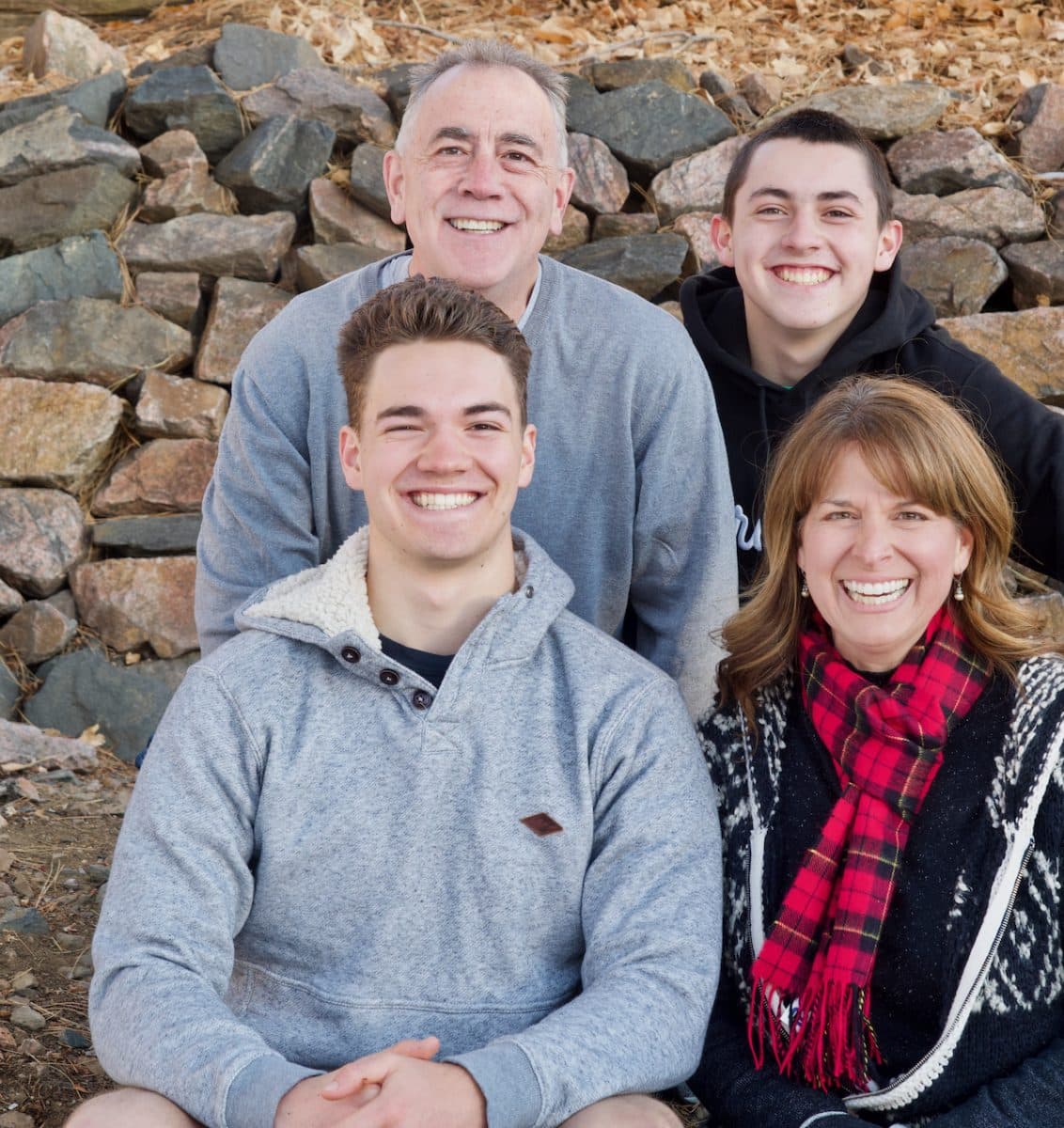 I've always loved being in the kitchen, it's my happy place. It is truly therapeutic for me and I cannot quite explain it. I love making meals and treats that are wholesome and nutritious, mostly organic, sometimes decadent, interesting and practical for the everyday.
I'm not perfect, you don't have to be perfect either!
Guess what?!? I buy frozen meals to fill in the holes when I'm just too busy to cook, I've made my family mac n' cheese (from a box) with biscuits (canned) and called it dinner (hey, I put out some honey butter for the biscuits and sliced a cucumber).
I am a regular, normal and occasionally hormonal mom, not a super mom. I get cranky, snap at my kids, and my husband. I need to ask for forgiveness….A LOT!
What I'm trying to say is, I'm not perfect, I don't pretend to be and I hope you won't either.
I love my morning time, spending time in God's Word and praying while the house is quiet. I go to sleep early and get up before dawn, I try and cook a hot breakfast every morning while at least one of my boys is still home.
I love walking; alone, with friends, with my husband or my boys. People open up on walks, I call it walking therapy, when I am not mixing up drinks, creating a new cake or improvising on an easy weeknight meal, you can usually find me walking the 'hood or our local Colorado trails.
Marriage Mission Statement
During our engagement we were encouraged to come up with a marriage mission statement and I highly encourage others to do the same!
"We want our home to be a place of refuge, comfort and safety; that all who come into our home would feel welcome, comfortable, always make themselves at home, and never leave hungry."
But most importantly, I love Jesus – I am not perfect at loving Him, but I love that His grace and mercies are new every morning and I try and extend the same to others all around me.
Thanks for stopping by today and I hope that a little of my joy and love of hospitality will leak into your life as well.