Best Easter Side Dishes (and Desserts too)
As an Amazon Associate, I earn from qualifying purchases. Please read my disclosure policy.
Today I'm bringing you more than 60 of our family's Best Easter Side Dishes. These delicious recipes are tried and true and have earned their spot as favorites on our holiday menu.
Easter celebrations are meant to be a time of celebration, not slaving over a hot stove or oven! So I have taken the work out of it for you, providing you with delicious, easy recipes that can accompany your main dish, or you may bring to an Easter potluck.
You may also enjoy perusing this post on Simple Easter Tablescapes and decor and how to plan a Small Brunch.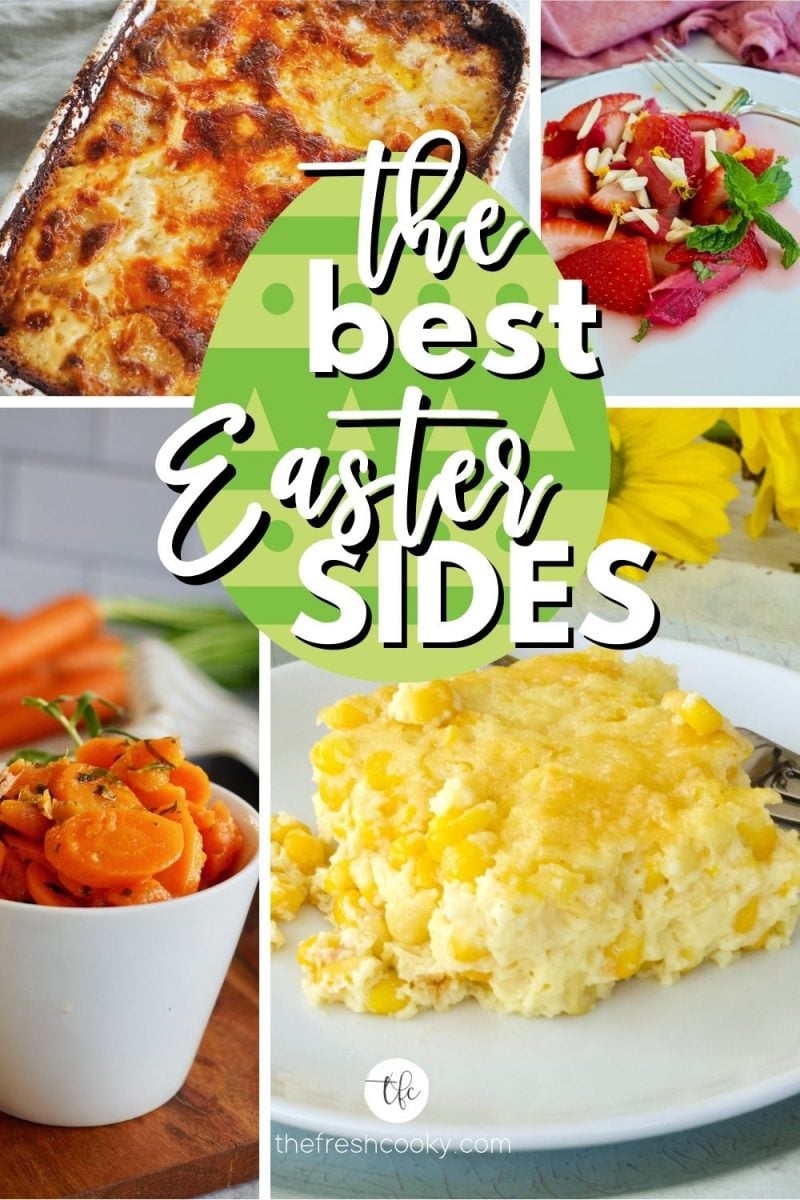 Best

Easy

Easter Side Dishes
So much to love about Easter time — the earth bursting forth with new life, after a dark and cold winter; tulips and daffodils tentatively poking their "heads" above the ground, bright blue-bird skies of spring and the sweet scent of blossoming trees wafting on a gentle breeze.
Easter is the crown jewel of springtime; with family and friends surrounding the table, laden with delicious, fresh seasonal dishes, celebrating this beautiful holiday.
All those things make me a wee bit giddy, however, my most favorite part of Easter is the reason we have an Easter celebration; the sober reminder of the sacrifice Christ made for all mankind! That my friends, is worthy of the grandest celebration, every year!
OUR FAMILY'S FAVORITE EASTER RECIPES
Brunch Main Dish
I love hosting brunch, what's not to love about breakfast foods; sweet and pillowy french toasts or pancakes, rich and creamy egg dishes, hearty quiches and so much more.
Easter Brunch Main Dishes
Easter Vegetables and Potato Dishes
The best part of Easter ham is the side dishes that go along with it, especially the potatoes, mmm good!
Easy Easter Veggie & Potato Dishes
Scrumptious Easter Breakfast Sweets
No Easter brunch celebration is complete without a delectable baked treat, like these Ooey-Gooey Cinnamon Rolls or Starbuck's Copycat Coffee Cake. These sides take the cake, so to speak!
Best Easter Brunch Sweets
FRESH SALADS & FRUIT SIDES
And I suppose we need to have something a wee bit healthy on the table too, you'll find though these salads are healthy and SOOOOO delicious, and they add a beautiful pop of spring color to your table, like this always a WINNER sweet maple apple salad.
Additional Salads Recipes
Favorite Easter Desserts
Last but most certainly never the least is dessert…pick one, they are all delicious! But probably our family favorite is the ultra chocolatey, three layer, Death by Chocolate Cake.
While you are planning your Easter menu or what to bring to a potluck or family celebration, ponder the reasons for this grand holiday and if you ever want to learn more or hear my story, I'd love to chat with you!
Tablescape and Decor Inspiration
Check out the full post with easy, DIY ideas for your Easter table, decor, plus how to set up a Mimosa Bar and make mini yogurt parfaits.
And just in case you need a bit of inspiration for main dishes, here are a few!
MAIN DISH RECIPES
Happy Easter friends! I hope this collection of recipes serves to inspire your creativity and make your menu planning a tiny bit easier.
Check out this chart for Common Cooking and Baking Substitutions!! It's a life saver especially for me during holiday cooking and baking!
Don't forget the bread and drinks!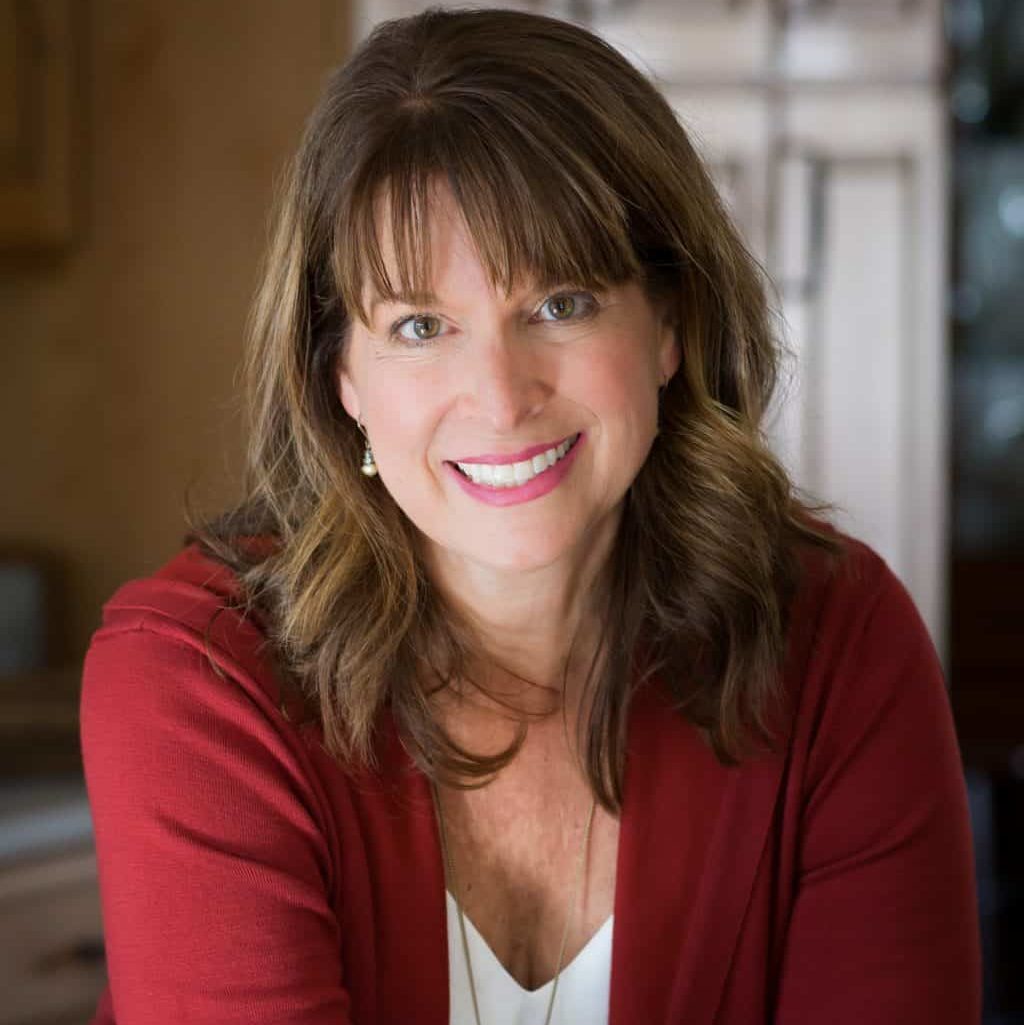 About Kathleen Pope
Recipe Innovator | Food Photographer | Food Writer
Hi, I'm Kathleen Pope. Here at The Fresh Cooky you will find easy, mostly from-scratch, trusted recipes for all occasions. From speedy dinners to tasty desserts, with easy step-by-step instructions. I am here to help teach you how to make mouthwatering recipes without spending hours in the kitchen. Read more about Kathleen here.