Easy Chocolate Chip Croissant Casserole Bake
As an Amazon Associate, I earn from qualifying purchases. Please read my disclosure policy.
What happens when buttery croissants, chocolate chips and a creamy egg mixture meet an overnight french toast casserole? Only the best easy chocolate chip croissant casserole that's what! Small batch and freezer friendly!
This chocolate breakfast croissant casserole is great for Christmas, Valentine's day or Easter morning, especially since it only takes 10 minutes of prep AND you can do it all the night before! WIN!
Did I mention this easy breakfast casserole is finished this with an easy Nutella drizzle?
Love a great breakfast bake? Try these other family and reader favorites: Chocolate Bread Pudding, Overnight Cinnamon Crunch French Toast, and Chocolate Monkey Bread.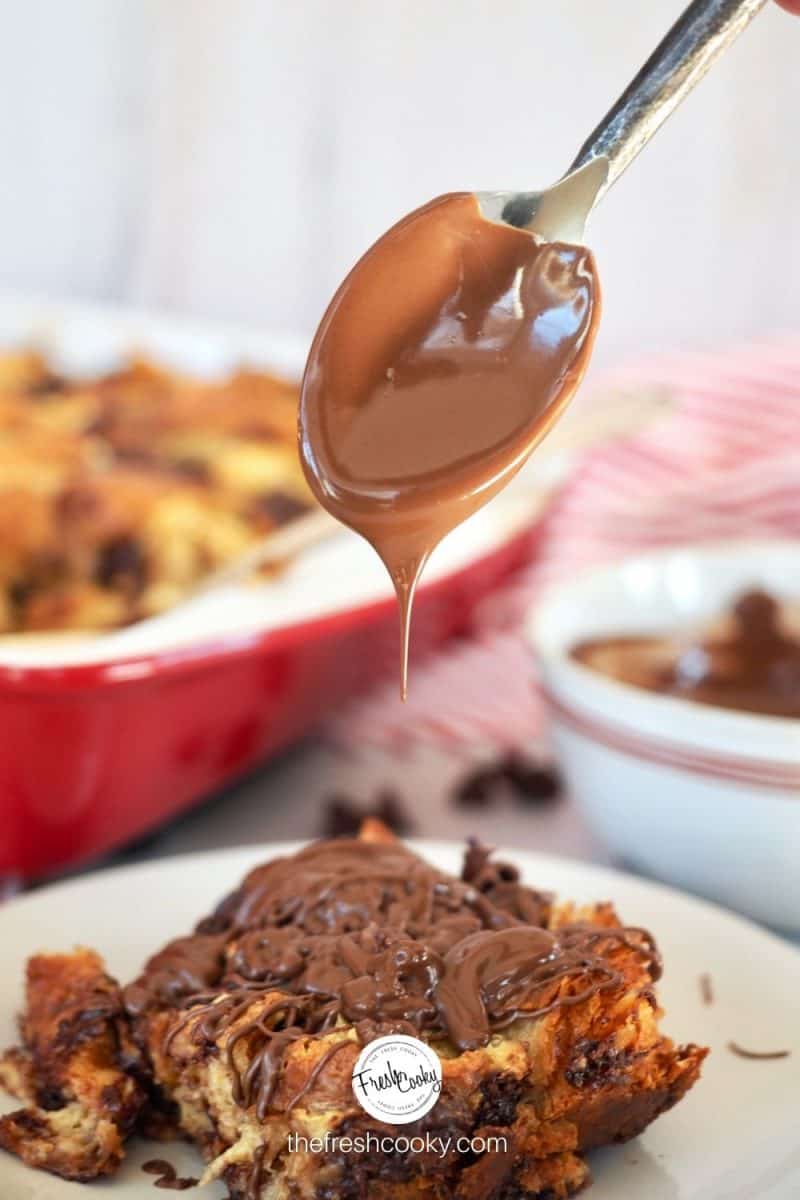 Chocolate Chip Croissant Casserole
What do you make on Christmas morning? For years, I would get up really early and bake up these soft, pillowy Cinnamon Rolls for our family.
But the older I get, the more I want something I can assemble the night before and pop in the oven with the same drool-worthy results! Enter this easy Chocolate Croissant Baked French Toast!
Sweet Croissant Breakfast Casserole Ingredients
Baked Croissants*| I used 6 large croissants, you could also use mini baked croissants, buy a 10-13 oz package. Tear or cut and allow to sit on a tray to dry out before using.
Cream Cheese | I used full fat for mine, you could use Neufchâtel as well
Sugar | I always use all natural cane sugar in my cooking and baking, white refined sugar may be used.
Brown Sugar | adds a bit of caramel-y depth with the molasses
Eggs | I use large eggs in my baking, typical for most baked goods, but medium or XL for this recipe should work just fine.
Vanilla | A good quality vanilla extract is a must, I actually used my homemade Bourbon Vanilla to make this extra special
Whole Milk | This is not a low-cal breakfast, so go all out and use full fat milk (it's better for you anyway!)
Heavy Cream or Half & Half | Not fat free
Semi-Sweet Chocolate Chips | Use a good quality chocolate chip
Nutella | totally optional, but my boys went bonkers of a drizzle of Nutella on top in place of syrup
*NOTE | These are NOT unbaked crescent rolls, but are baked French croissants, readily available in the bakery section of your grocery store.
How to make Chocolate Chip Croissant Casserole
Lightly spray a 9×9 or 8×8 casserole pan with baking spray (or double the recipe and put in a 9×13 baking pan). Tear (or chop) croissants into pieces and place in prepared pan, they should raise above the top of the pan slightly. Sprinkle chocolate chips evenly over the top.
In a mixer or with a hand mixer beat cream cheese, sugars, eggs, salt and vanilla in a medium bowl until creamy and well blended. Add milk and cream, mix until combined.
Pour egg mixture evenly over croissants. Cover with plastic wrap and lightly press croissants into mixture, assuring they are all covered. Allow to stand for 20 minutes or refrigerate over night (my preferred method).
How to Bake Chocolate croissant baked French Toast
Preheat oven to 350F degrees, remove French Toast from fridge and allow to come to room temp while preheating the oven.
Bake uncovered for 35-40 minutes or until set in center, serve warm.
Preparing Nutella Drizzle
If desired, place 3-4 tablespoons of Nutella in a microwave safe dish and microwave on high for 20 seconds, stir, if needed heat for another 20 seconds, drizzle over the top of the Chocolate Croissant Baked French Toast.
Ways to Serve Baked French Toast
With a little drizzle of Nutella (see above)
A little pat of butter and drizzle of pure maple syrup
A simple dusting of powdered sugar
With fresh fruit sliced on top and a dusting of powdered sugar
Serve warm! No matter how you serve it!
Why is my French Toast Casserole Soggy?
French toast becomes soggy when your dairy to egg ratio is too high, you want the inside to be like a bread pudding with the tops browned and crispy.
With this recipe, you should not have soggy French Toast Casserole, as the ratios are balanced. If it is soggy, don't worry, bake a bit longer until toothpick inserted comes out clean.
Can I Freeze Chocolate Chip Croissant Bake?
Absolutely, I love dishes I can make ahead and freeze! In fact, many times I make two, freeze one! Be sure to package it air tight, it will last 3-6 months in the freezer.
Should I freeze french toast casserole before or after baking?
You can do either way, however; I prefer to freeze unbaked. If you freeze after baking and reheat, it won't puff up quite as nicely and may be a bit more dry.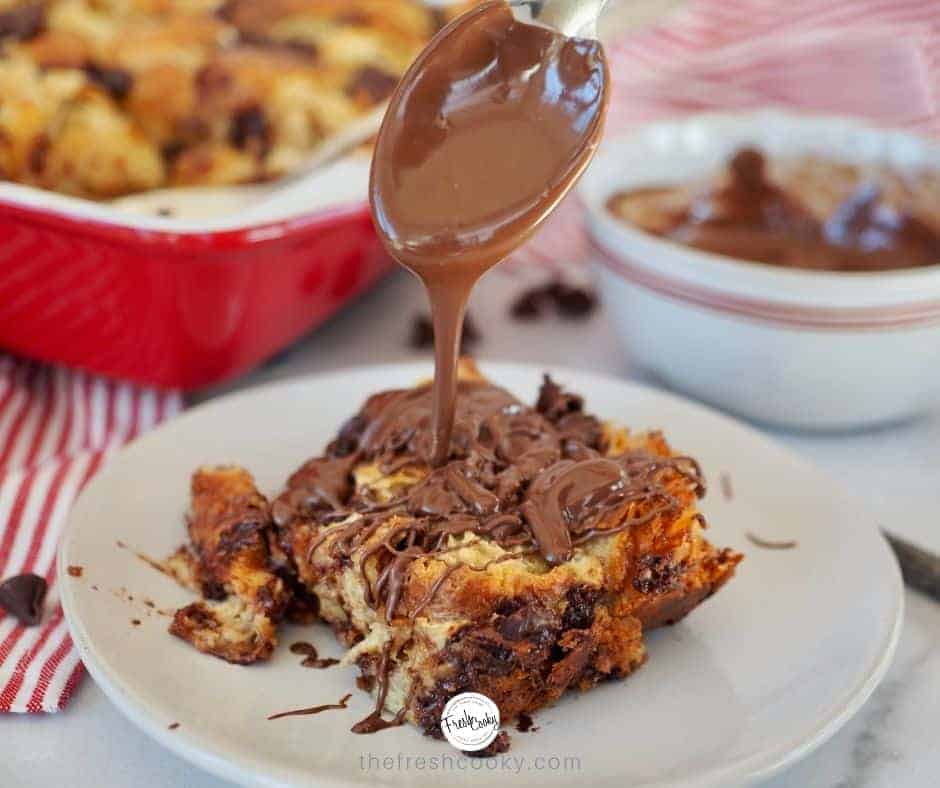 How to Bake Sweet Croissant Breakfast Casserole After Freezing
Remove the breakfast casserole from freezer and remove any plastic.
Re-cover with foil and place frozen pan (make sure your pan is safe from freezer to oven) directly into oven and bake for 55 to 60 minutes, removing foil after first 20 minutes.
Bake until a tester in the center comes out clean and topping is golden brown.
What is the best type of Bread to use for Baked French Toast Casserole?
Well, since this recipe is specifically using croissants, a croissant are perfect!
However; in general, and you can always replace breads in any baked french toast casserole, BRIOCHE is the best bread to use, stale even better.
I typically cut or tear into cubes and lay out on a tray while assembling the rest of the ingredients.
I have also had great success using French or Italian bread, again if it's dry or a bit stale it will actually bake up even better.
I hope you enjoy this recipe, please pop below the recipe and comment!
PIN to your favorite Breakfast Board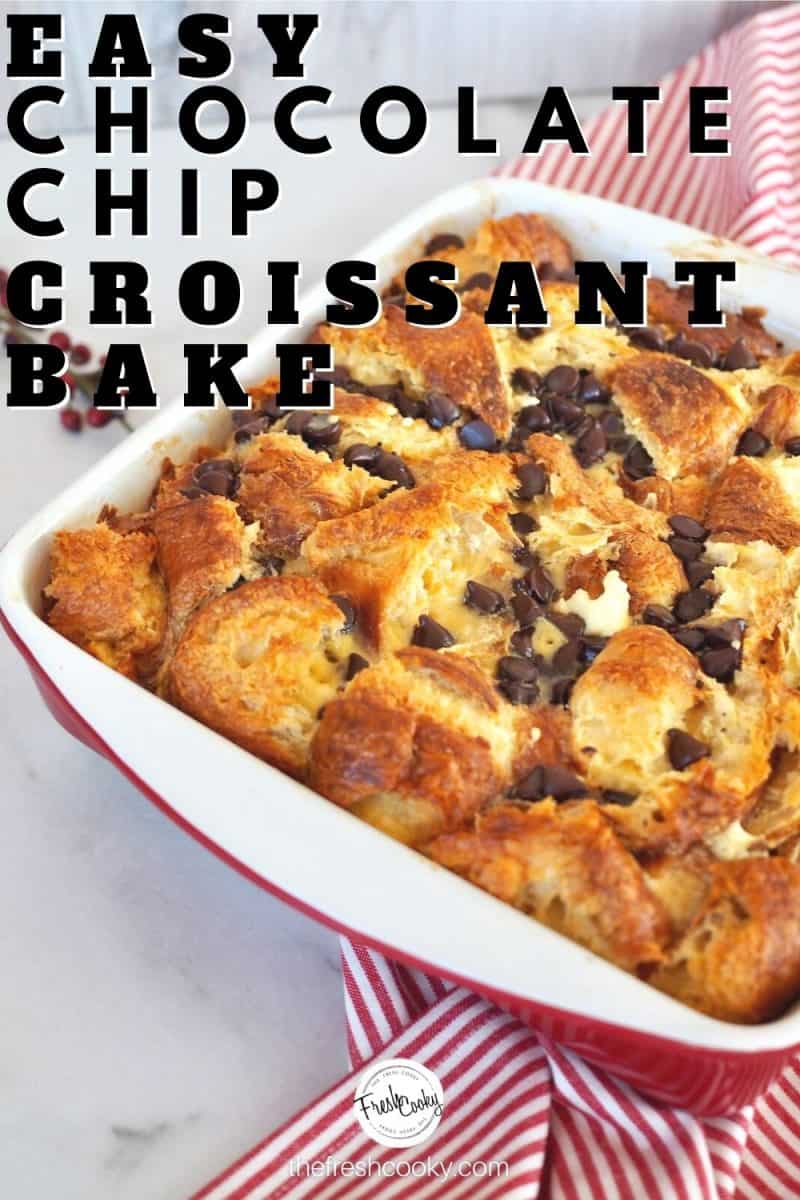 Like this recipe?
Don't forget to give it a ⭐️⭐️⭐️⭐️⭐️ star rating and comment below the recipe!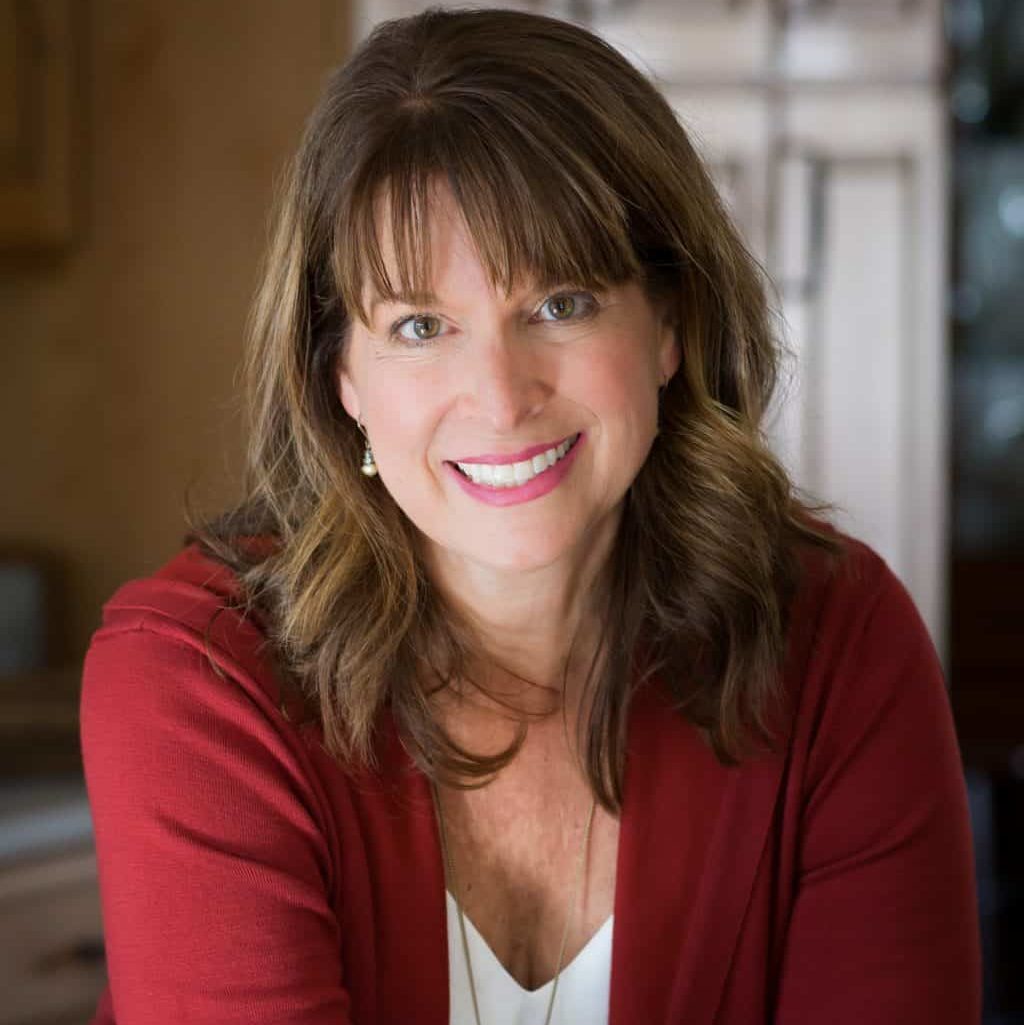 About Kathleen Pope
Recipe Innovator | Food Photographer | Food Writer
Hi, I'm Kathleen Pope. Here at The Fresh Cooky you will find easy, mostly from-scratch, trusted recipes for all occasions. From speedy dinners to tasty desserts, with easy step-by-step instructions. I am here to help teach you how to make mouthwatering recipes without spending hours in the kitchen. Read more about Kathleen here.