As an Amazon Associate, I earn from qualifying purchases. Please read my disclosure policy.
Healthy strawberry bread is packed with fresh strawberries and made a bit healthier with gluten free almond and oat flours, sweetened with maple syrup (refined sugar free) and moist using yogurt (regular or plant based). A high protein breakfast or snack!
You are going to love and be so surprised at how moist and delicious this strawberry bread is! I love it when I find a classic recipe, that is healthier, refined sugar free and gluten free!
We love strawberries in this house and our readers do too, here are some of our favorites: Strawberry Rhubarb Salad, Strawberry Rhubarb Crumb Bars (also Gluten Free), or this delicious Strawberry Cocktail.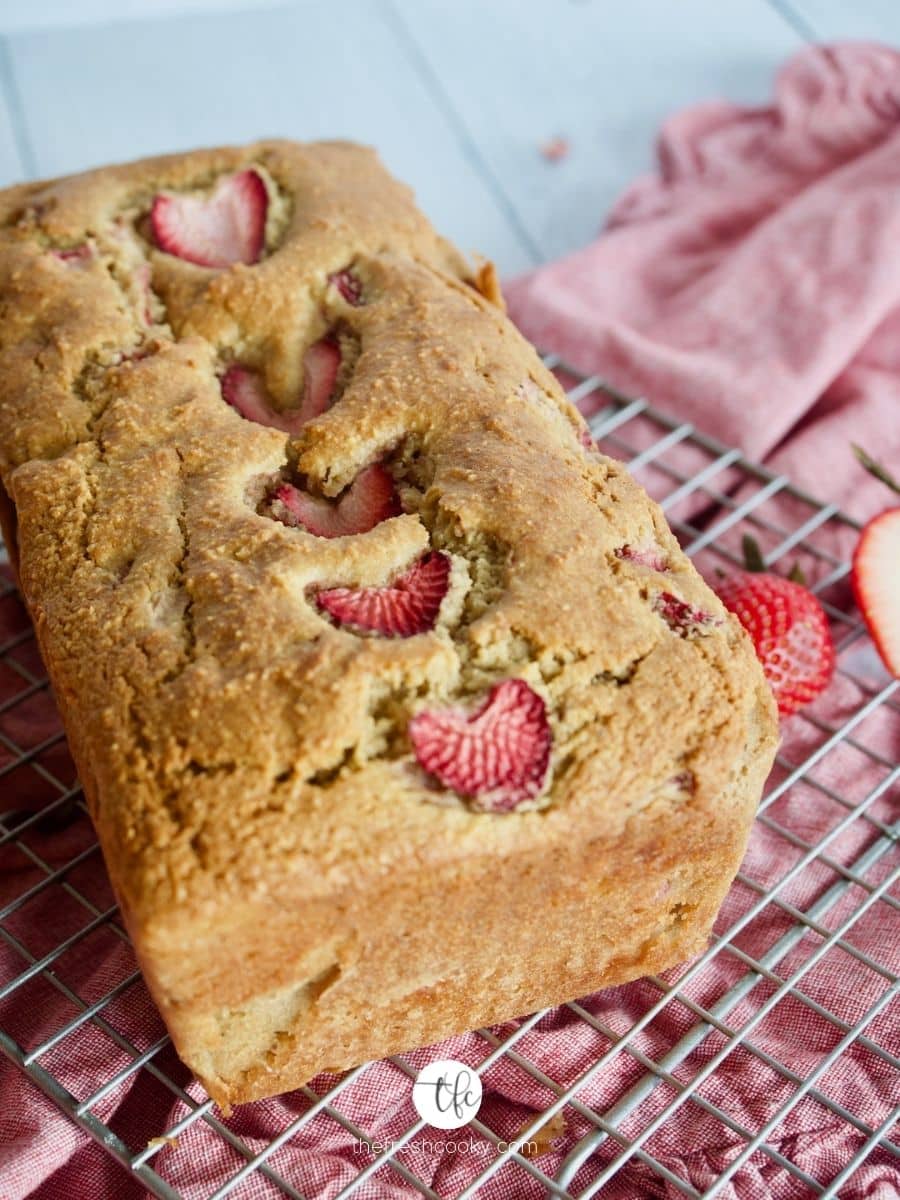 I have been adapting more recipes to be gluten, dairy and sugar free. Not only is it better for us in many ways, but we have some dear friends who's daughter is battling cancer and I love being able to bring them something they feel good about eating, but tastes delicious for everyone. Like this dreamy Healthy Chocolate Chip Banana bread!
Best Easy Quick Bread Recipes
Quick breads are the best, also called soda breads, because you mix them up typically in one bowl and pop them in the oven and in about an hour you will have a delicious hot, quick bread. Try this easy Rhubarb Bread recipe, Nutella Banana Bread, Amazing Banana Nut Bread.
Ingredients
Takes 15 minutes to assemble this delicious strawberry bread for baking. The full ingredient list is in the recipe card (you can always use the JUMP TO button at the top of the post, but I hope you will browse through the easy steps and pictures!)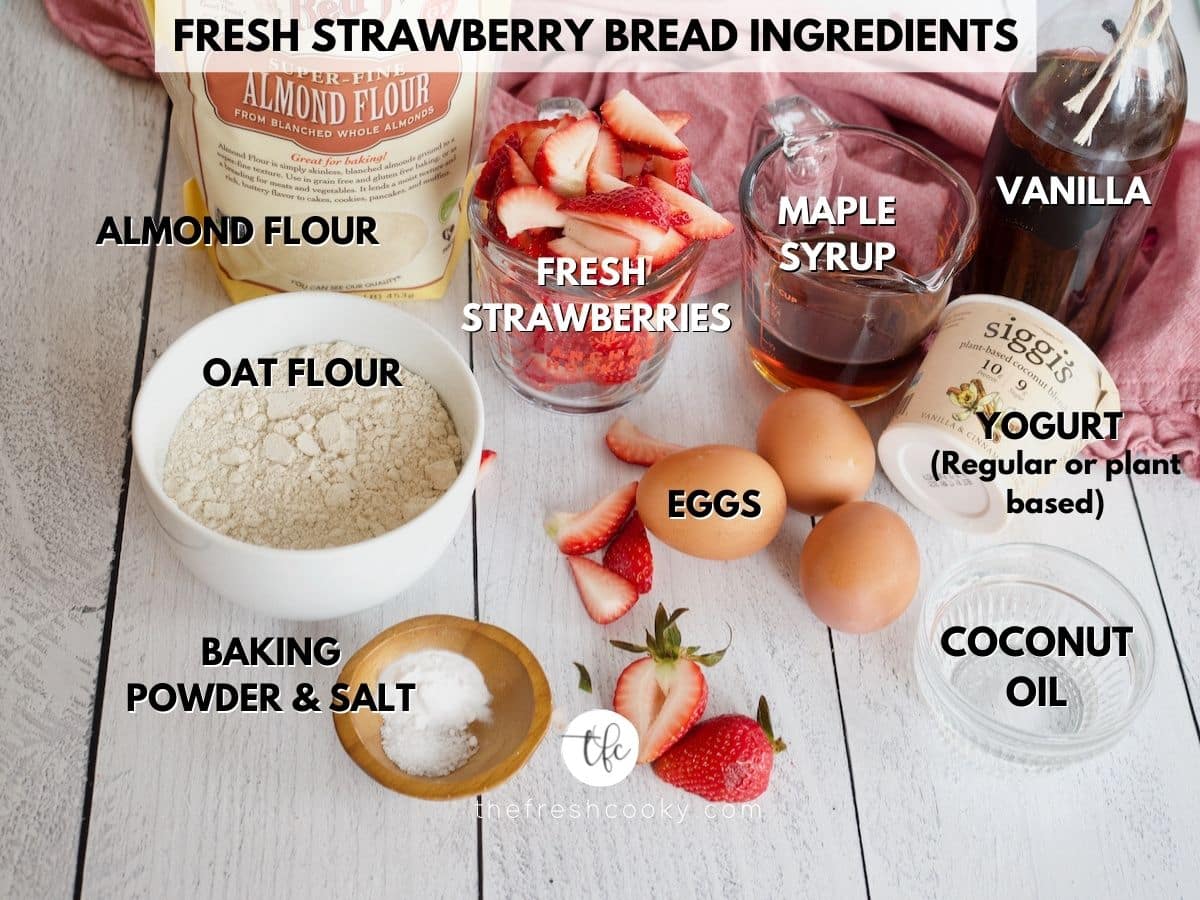 EGGS | I use large eggs in my baking, these provide lift, texture and moisture!
PURE MAPLE SYRUP | Make sure you are using real pure maple syrup, this adds a touch of sweetness. You may also swap in honey or agave in this recipe.
YOGURT | Use plant based or regular, a higher protein yogurt will add to the protein in the bread.
COCONUT OIL | Just a little bit! I melt it before I start collecting all of my ingredients so that it can cool.
ALMOND FLOUR | Fine blanched almond flour is best in this recipe, this is the one I used.
OAT FLOUR | I love oat flour, it has a wonderful chewy, oat-y taste that it brings to baked goods.
FRESH STRAWBERRIES | Fresh is best for this recipe, but you can chop up frozen if that is all you have.
Strawberry Bread Step-by-Step
Step 1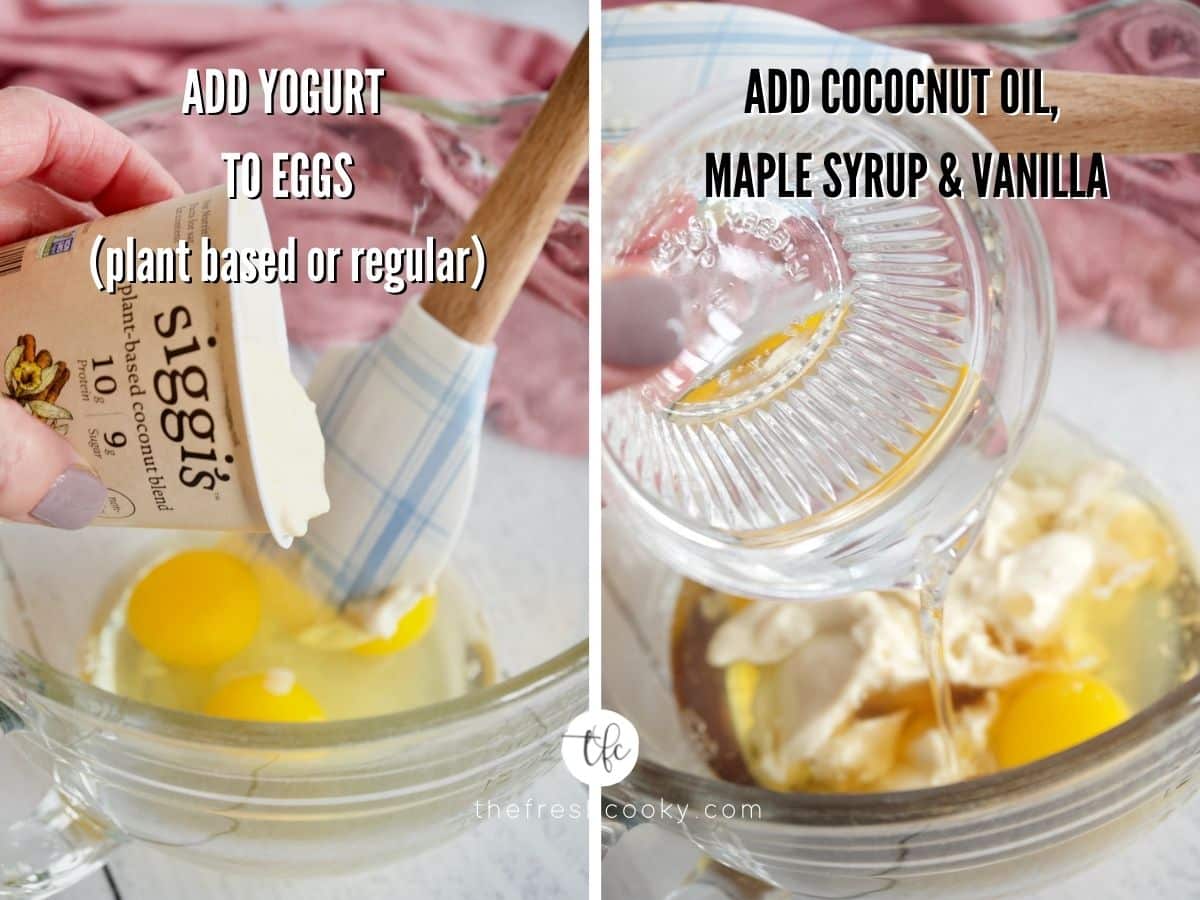 Preheat oven to 350 degrees F and line a loaf pan (8 1/2 x 4 1/2 inches) with parchment paper, then spray with spray oil (make sure it doesn't have flour in it!)
Mix together eggs, maple syrup, vanilla extract, yogurt and coconut oil in large mixing bowl with whisk until smooth.
Step 2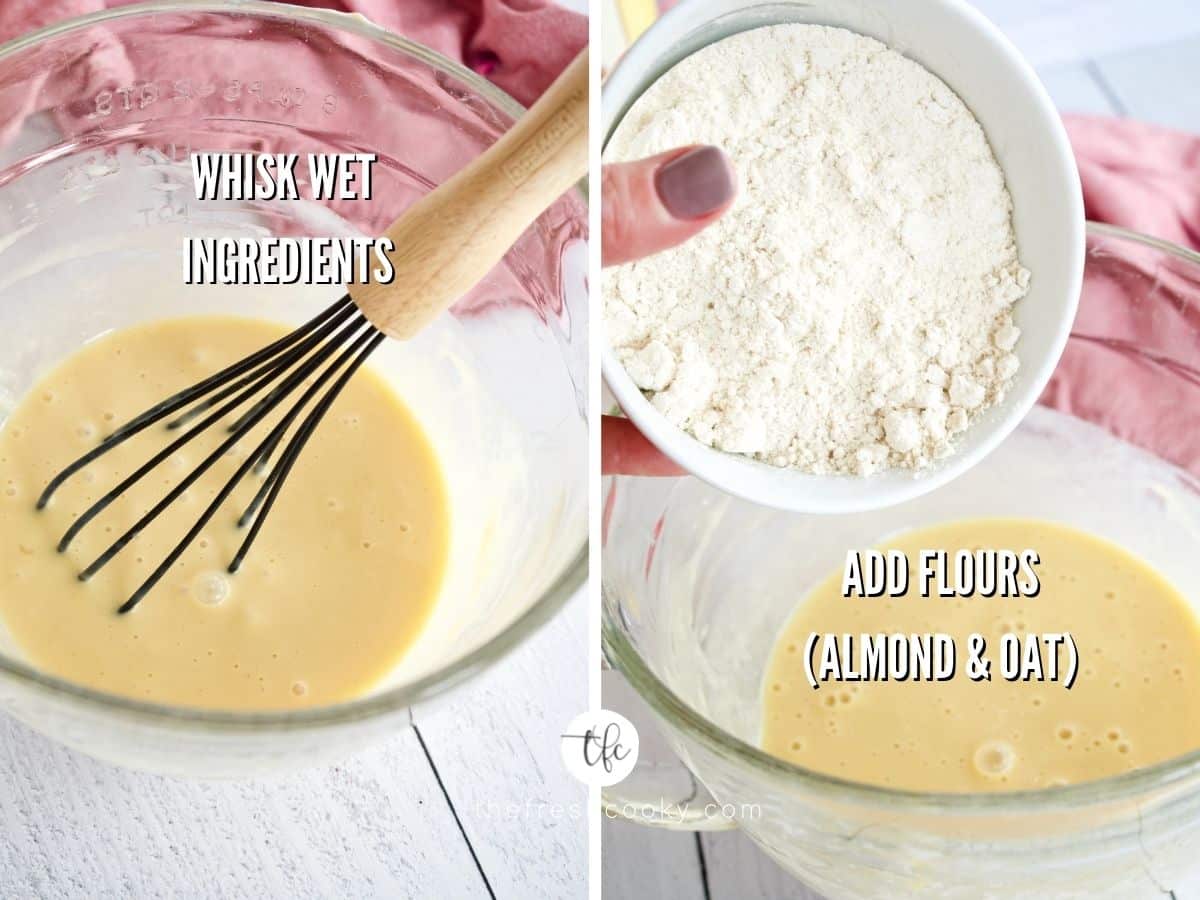 Reserve 1 tablespoon oat flour to coat the strawberries. Add the following ingredients to the wet ingredients; oat flour, almond flour, baking soda and salt, mix with a spatula or spoon until well combined.
Toss chopped strawberries in reserved oat flour, then gently fold into the strawberry bread batter.
Step 3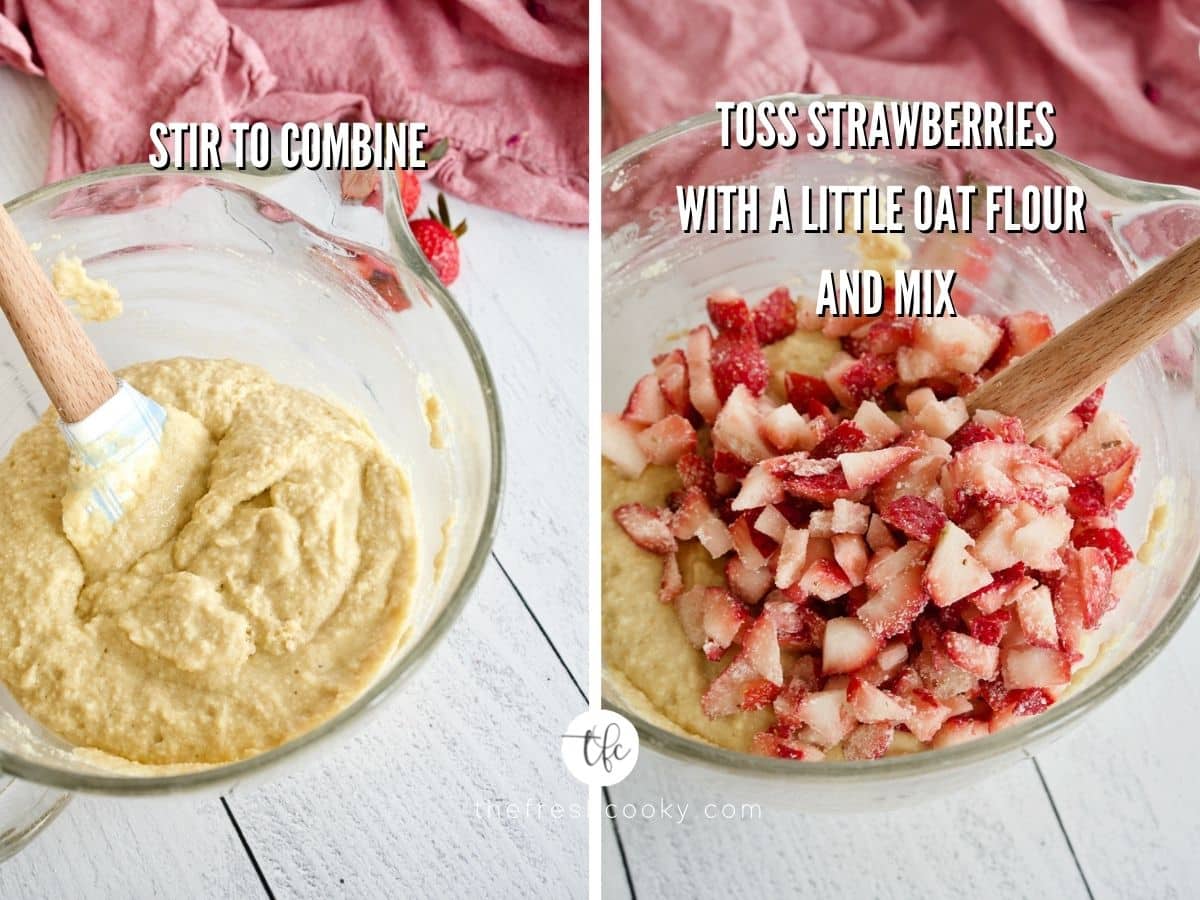 If desired, slice a strawberry into thin slices (from the top down, creating little "hearts) and place on top of batter.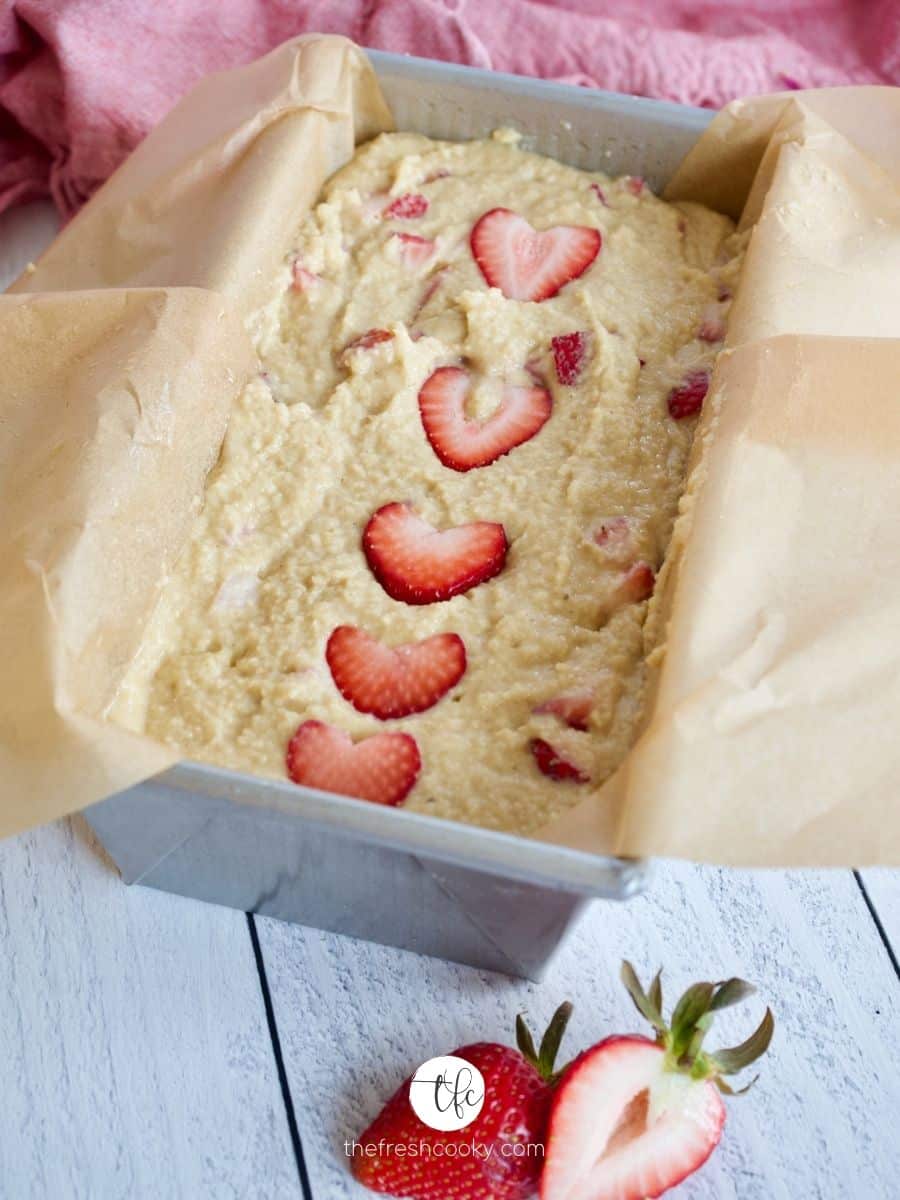 Cool bread in the pan on a wire rack for 10 minutes before transferring to a wire rack to finish cooling. Cool completely for easier slicing.
TIPS for the best Healthy Strawberry Bread
When baking with gluten free flours in my opinion it is much better to under cook as opposed to overcook baked goods, start checking at the lower time limits.
Toothpick or tester should come out clean when it is done, for quick breads I like using a toothpick or skewer vs. a metal tester.
Do not overwork the batter, mix just until combined.
Bake the day ahead, cool completely, wrap well and slice the next day, the flavors blend so nicely and it slices a bit easier.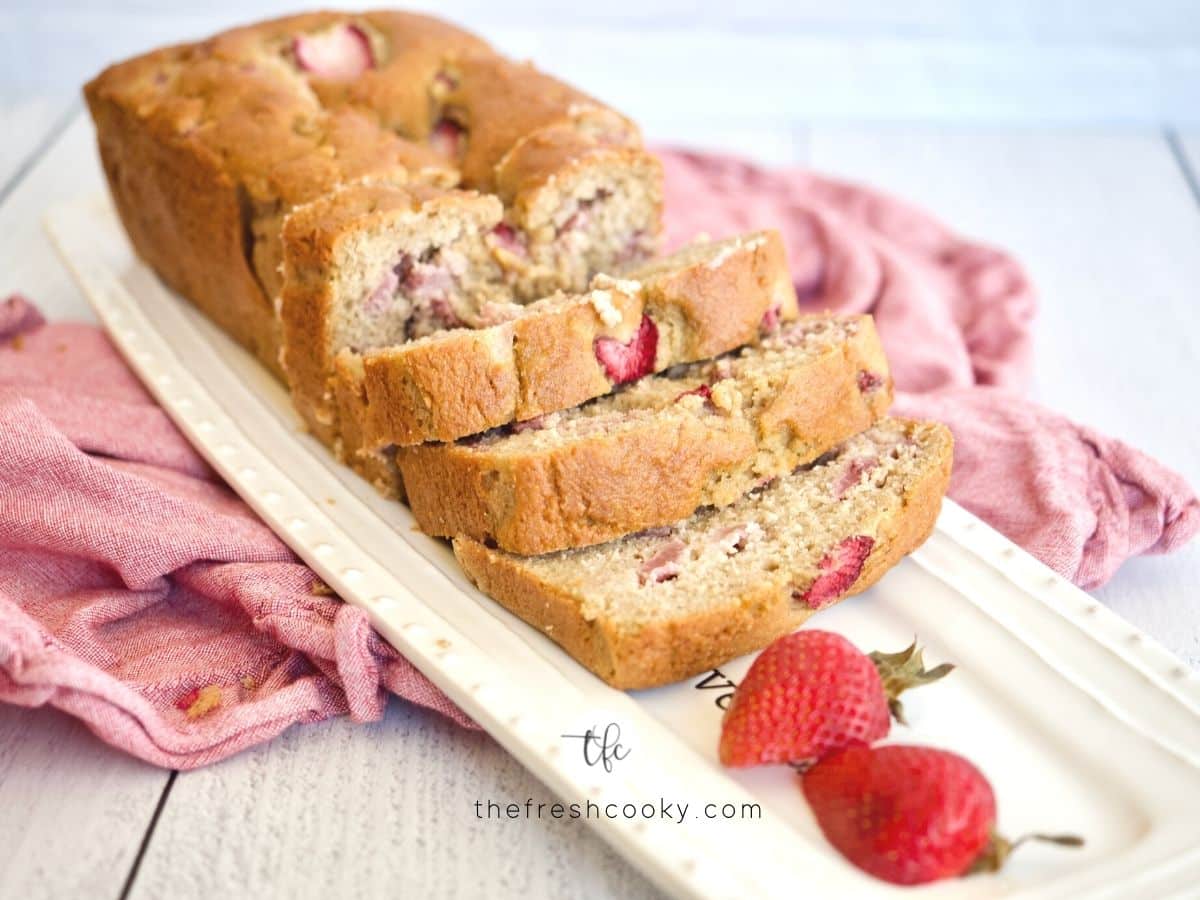 Frequently Asked Questions
Can I make Strawberry Bread vegan?
Yes! If you are vegan, you know the best substitutes for eggs, I hear flax eggs work well in baking, or use a vegan egg replacement. And like I did, use a plant based yogurt instead of regular yogurt.
Can I make a glaze for quick bread?
This bread is delicious by itself and since I didn't want to use any refined sugar, I chose not to glaze. If you glaze, make sure the bread is completely cooled, place 3-4 chopped strawberries in baggie and roll with rolling pin, in small bowl dump strawberries and add a 1-3 teaspoons lemon juice and 1/3 cup powdered sugar. Add more or less lemon juice depending on desired consistency.
Can I make into Healthy Strawberry Muffins?
Yes! It will make about 10 regular sized muffins, use a liner for easier removal, or spray well with baking oil. Fill muffin holes to about 2/3 full and bake at 350 degrees for 20-25 minutes until tester comes out clean.
Can I use regular flour if I am not gluten free?
Absolutely! Though this will not be as high in protein.
Can I freeze Strawberry Bread?
Yes! Wrap well in plastic wrap, freeze 3-4 months if tightly wrapped.
Substitutions for Strawberry Bread
I get it, sometimes you want to do something slightly different! That is what I love and encourage, after all our tagline is "Make it Yours!" So make it your way! Experience and play with the ingredients if you wish.
OTHER BERRIES | Swap cup for cup blueberries for strawberries, do not chop. Frozen may also be used, the same goes for raspberries, cherries, blackberries or even chopped peaches, apricots and nectarines.
STRAWBERRY LEMON BREAD | Strawberries and lemon go hand in hand, add the zest of 1 lemon and 2 tablespoons lemon juice, reducing maple syrup by 1 tablespoon. I would also suggest using lemon yogurt.
SWAP FOR MAPLE SYRUP | Use the same amount of agave nectar or honey, I would use raw local honey if you could! If vegan, do not use honey.
ADD MORE PROTEIN | Add a scoops (or two) of a good vanilla protein powder or vanilla collagen protein. *Make sure not whey based if making dairy free.
ADD NUTS | This would also be delicious with chopped pecans, almonds or walnuts in it, add 1/2 cup to the batter with the strawberries.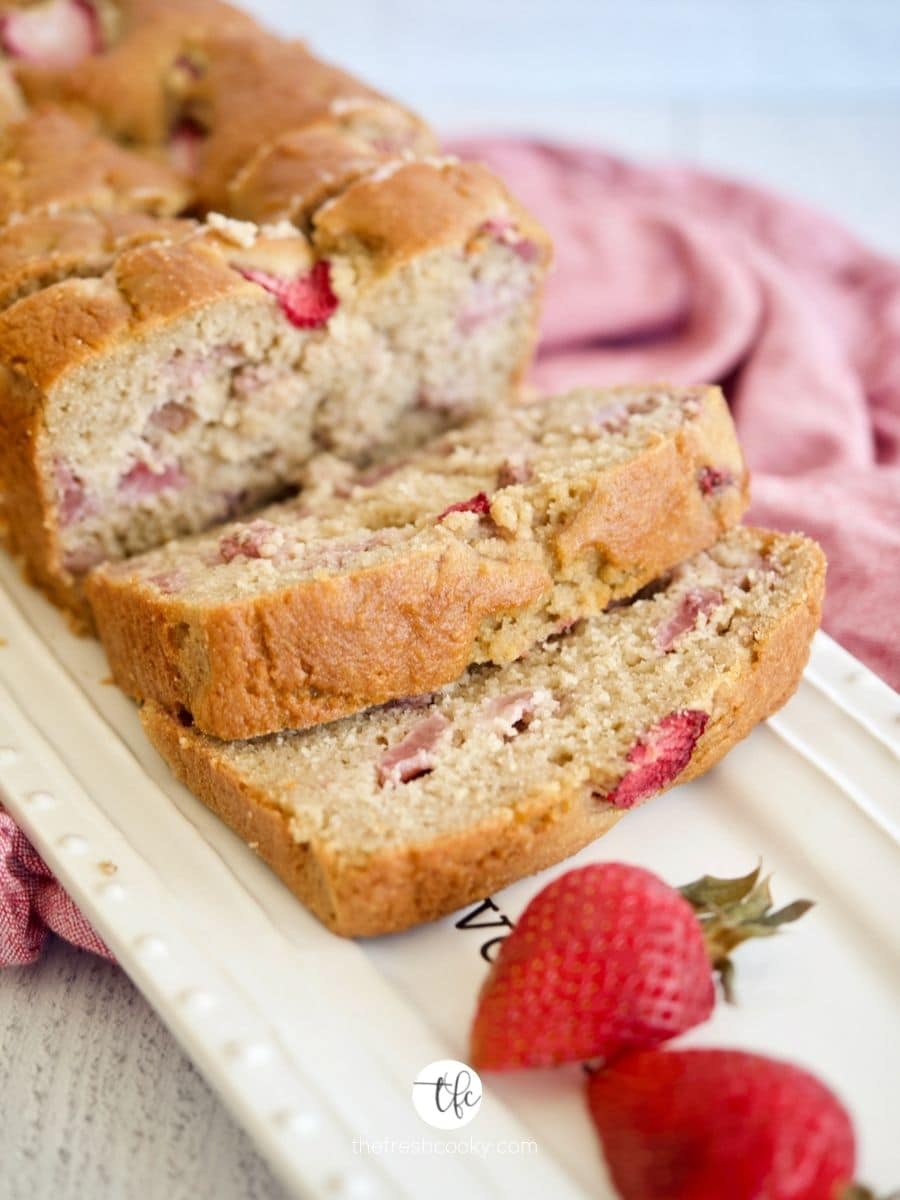 This recipe lightly adapted from Ambitious Kitchen.
This fresh strawberry bread will last 3-4 days well sealed on the counter, but better in the fridge, up to 7 days, freeze up to 3-4 months.
More great berry recipes!
Like this recipe?
Don't forget to give it a ⭐️⭐️⭐️⭐️⭐️ star rating and comment below the recipe!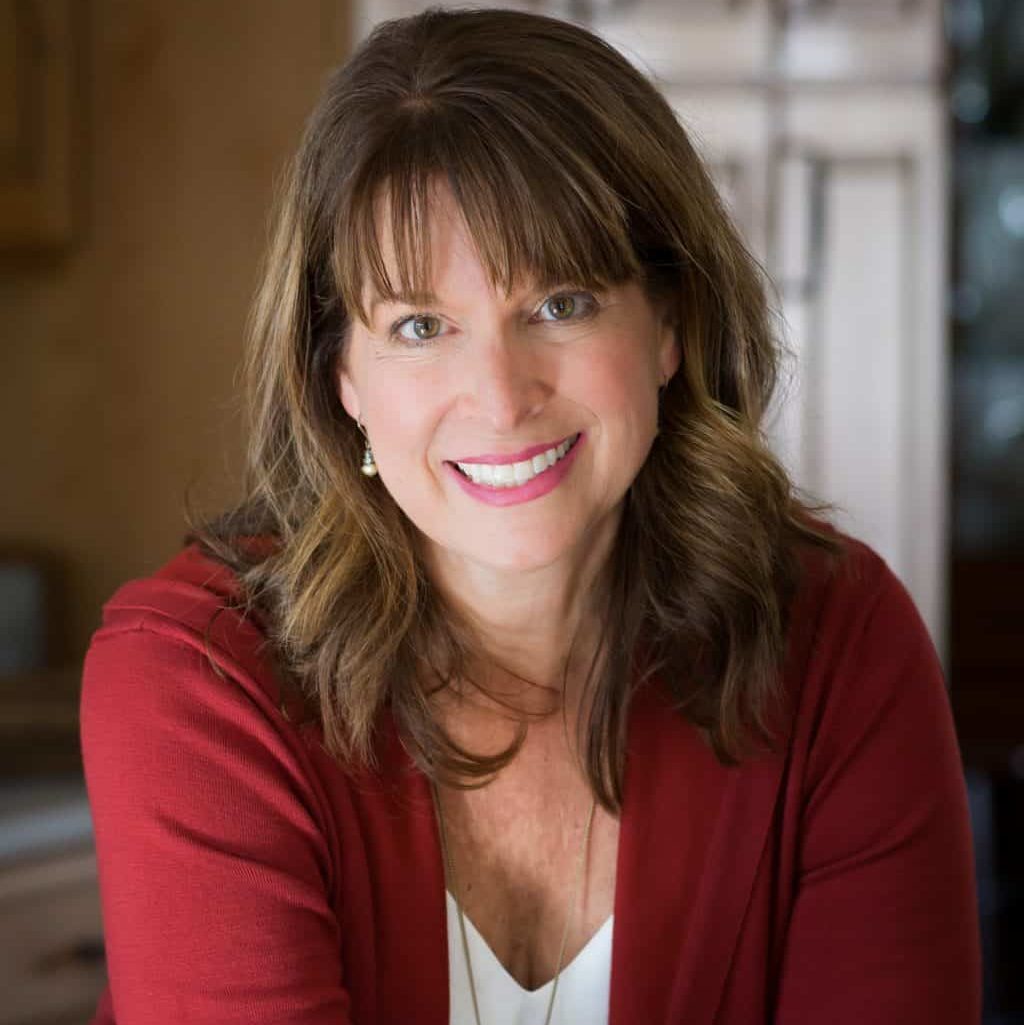 About Kathleen Pope
Recipe Innovator | Food Photographer | Food Writer
Hi, I'm Kathleen Pope. Here at The Fresh Cooky you will find easy, mostly from-scratch, trusted recipes for all occasions. From speedy dinners to tasty desserts, with easy step-by-step instructions. I am here to help teach you how to make mouthwatering recipes without spending hours in the kitchen. Read more about Kathleen here.