Best Ever Cowboy Baked Beans
As an Amazon Associate, I earn from qualifying purchases. Please read my disclosure policy.
Best Ever Cowboy Baked Beans are a delicious, hearty side dish with a western twist. Cowboy Baked Beans are a bit of spice, bit of sweet and a whole LOT of delicious…and BACON! The perfect side dish recipe for your next summer BBQ, picnic, Father's Day, potluck or game day; you'll be the talk of the party.
Everyone says theirs is the "best" and probably even the BEST EVER; I have come to learn that the best ever depends on our personal tastes. So for our family, these are truly, the Best Ever Cowboy Baked Beans.
If you are looking some fabulous potluck or barbecue side dishes, try these fan faves: Corn Casserole (without Jiffy), keep the bacon going with this creamy Bacon Balsamic Macaroni Salad or my personal favorite; Asian Ramen Salad – this one's all natural!

I hope you will give these baked beans a try and maybe even a tweak them to your families taste, Make it Yours! That is after all, what The Fresh Cooky is ALL about! Oh and BACON! Just saying.
We've already established that I'm weird; I don't like plain ol' ham & beans, ham hocks & beans (sorry mom), bean soup, navy beans…but BAKED BEANS! Yes ma'am!!
Yes please…bring on the baked beans, it's probably because they are sweeter and have bacon in them and did I mention they are sweet and a bit spicy!?
I've had an ancient recipe for baked beans floating around my kitchen for decades, but when my friend at Julia's Simply Southern featured her Southern Style Baked Beans a few weeks back and I knew I had to dust off my recipe and introduce it to her recipe. Southern girl meet, Western girl!
My original recipe used a green bell pepper, but (excuse me) green peppers, well, yup (burb). So I went with a yellow bell pepper and bottom line, I think you can use whatever color you'd like, that's how Cowboy Baked Beans roll people.
Ingredients
Detailed amounts and all of the little things are in the recipe card at the end of this post! This is just to get an idea!
Canned Pork & Beans | I chose B&M baked beans, because they are gluten free and do not have high fructose corn syrup. But you choose whichever brand you love!
Onion | gives it a lovely sweet bite!
Bell Peppers | Use any color you like, I used yellow because it's what I had, use green, red or orange too!
Bacon | Would it be a Cowboy dish if it didn't have crisp bacon on the top! Mmmmm!
Tomato Sauce & Ketchup | These add depth, richness and definitely that rich tomato-y sauce flavor!
Molasses | Again adds to the richness of the dish with a touch of sweet, helps balance out the acidity in the tomatoes.
Apple Cider Vinegar | Gives it the perfect tang! You can certainly replace with another vinegar!
Mustard | We used spicy brown AND yellow mustard!
Worcestershire Sauce | I could seriously slather this on everything, well almost!
Spices | Garlic powder, onion powder, cayenne pepper, salt and pepper! All-the-FLAVOR!
Secret Sauce for Baked Beans
Step by Step for how to make
So in said larger mixing bowl, combine all sauce ingredients and whisk well. Remember if making gluten free make sure ketchup, vinegar, mustard, molasses and Worcestershire sauce are all gluten free.
Open can(s) of beans (I still occasionally use an electric can opener) and pour beans over sauce, no draining, you want all those delectable juices.
Toss in diced onion and bell pepper. I added about a half of a 15 oz can of tomato sauce. Stir to combine. Freeze the other half of the tomato sauce and use in Spanish Rice (or Mexican Rice),

sometime when you are not making baked beans.
Preheat oven to 350°F. Pour baked beans into a casserole dish, I used my trusty Pyrex casserole dish because it fits into my trusty Pyrex carrier and I was taking these beans to a BBQ at a friends house.
But roughly any 9 x 13 casserole dish would work just fine, if you have a 12″ or larger cast iron skillet try that or go one better and try a nice hefty cast iron dutch oven! I bet you could even cook these over a campfire!!
Here is where it gets fun or good or AMAZING! Dice a 1/2 lb of bacon into small (bite-ish sized) pieces and toss onto the top of the beans.
No need to make it pretty, but spread it out so that bacon gets crispy…cause I don't like limp bacon!
That's it, bake (uncovered) for 1 1/2 – 2 hours — until the beans are a bubblin' and the bacon is crispy.
At the end of the baking process, placed mine under the broiler, on the middle rack, for about 3 minutes to really crisp the bacon!
Stir it all together or leave that showy, crisp bacon on top! Now get out there, and make up these amazing beans for Father's Day, Memorial Day, July 4th or any BBQ, potluck, picnic or game day that calls for crazy good, Best Ever Cowboy Baked Beans.
Frequently Asked Questions
Can I make baked beans ahead of time?
f you need to prep your beans the night before or morning of your event, simply prep your beans as directly, only hold off on putting the bacon on until just prior to baking. When ready to bake, remove from fridge and let sit on counter for 1 hour, add your diced bacon while preheating your oven and bake as directed.
Can I freeze cowboy baked beans?
Do not freeze unbaked beans, changes the texture and taste, but if you must freeze them; bake them first, cool them and then freeze them.
Allow them to cool completely, place them in a BPA Free freezer container. Careful to leave about 1/2 – 3/4 inch of room at the top for expansion when frozen. Baked Beans are good up to 6 months frozen. Thaw overnight in fridge, transfer to oven safe baking dish and reheat in 250-300°F oven until bubbly (about 30-45 minutes) or toss in crockpot on low until warmed.
Bean Fan? Try these recipes by some of my favorite bloggers:
I reheated these in this cast iron oval baking dish the next day for dinner. They were just.as.good!
This Cowboy Baked Beans recipe keep well as leftovers (if you have any), but unless you plan on eating them within a few days it's best to freeze them in dinner sized portions!
Great Barbecue and Potluck Dishes:
Juicy Hamburger (using Bison, Beef, Chicken or Turkey) aka, best burgers ever!
And for potluck or barbecue desserts…
Like this recipe?
Don't forget to give it a ⭐️⭐️⭐️⭐️⭐️ star rating and comment below the recipe!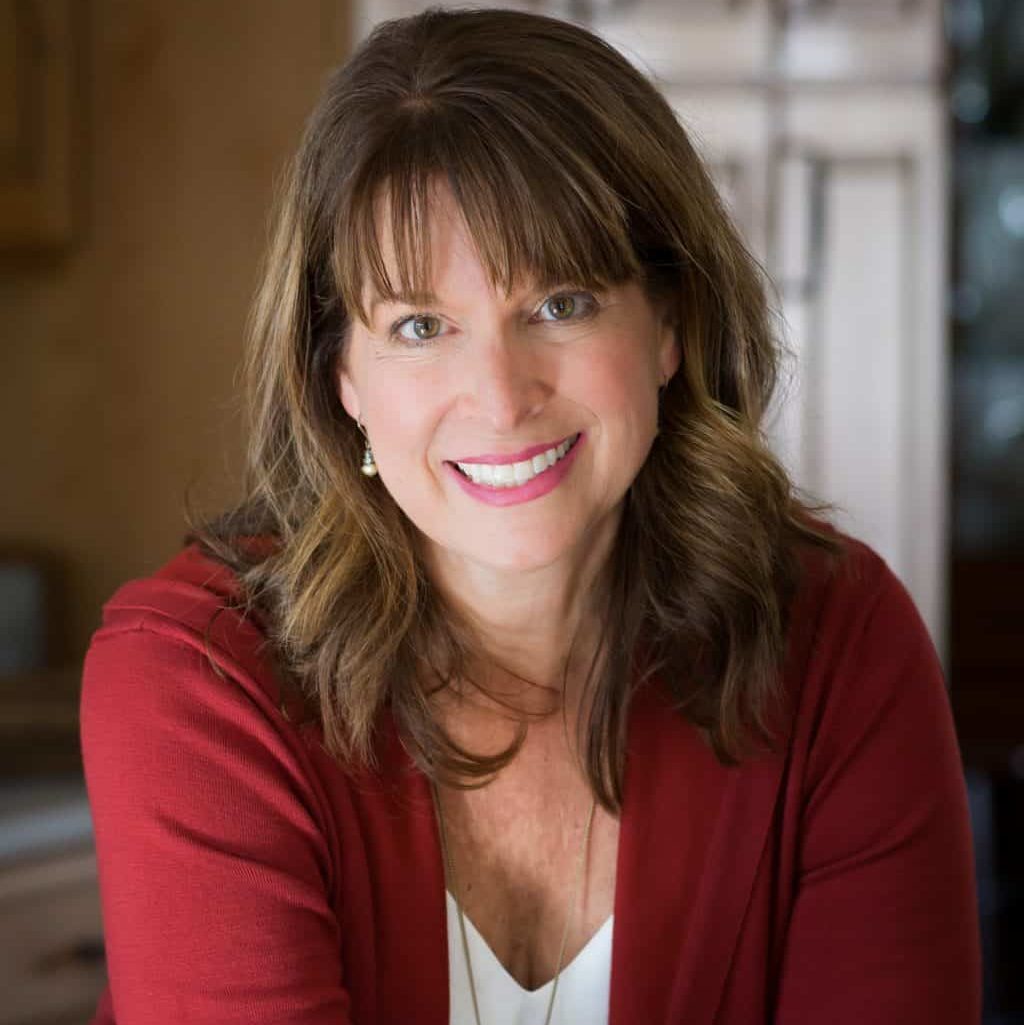 About Kathleen Pope
Recipe Innovator | Food Photographer | Food Writer
Hi, I'm Kathleen Pope. Here at The Fresh Cooky you will find easy, mostly from-scratch, trusted recipes for all occasions. From speedy dinners to tasty desserts, with easy step-by-step instructions. I am here to help teach you how to make mouthwatering recipes without spending hours in the kitchen. Read more about Kathleen here.