As an Amazon Associate, I earn from qualifying purchases. Please read my disclosure policy.
Homemade Luscious Lemon Curd is made using wholesome, all natural ingredients using a foolproof technique. This versatile and multi-use recipe is the best, lemony curd with the perfect sweet-tart ratio, plus I'll share with you more than 20+ ways to use this delectable curd.
LUSCIOUS LEMON CURD
Perfect for gift-giving as well as for everyday, Christmas holiday and special occasion desserts. It's like springtime on a spoon! When life gives you lemons, make LEMON CURD!
Don't throw lemons at me, but I will take a lemon dessert any day over chocolate, it's just my preference, in fact as I'm typing my cheeks are getting all squirty on the inside; you know how when you think about something citrus-y tart; sweet and puckery!? Yeah, happened to you huh!?
Try it on my favorite curd slurping vehicle of all time…scones! Especially on Glazed Raspberry Blueberry Scones or these amazing date scones!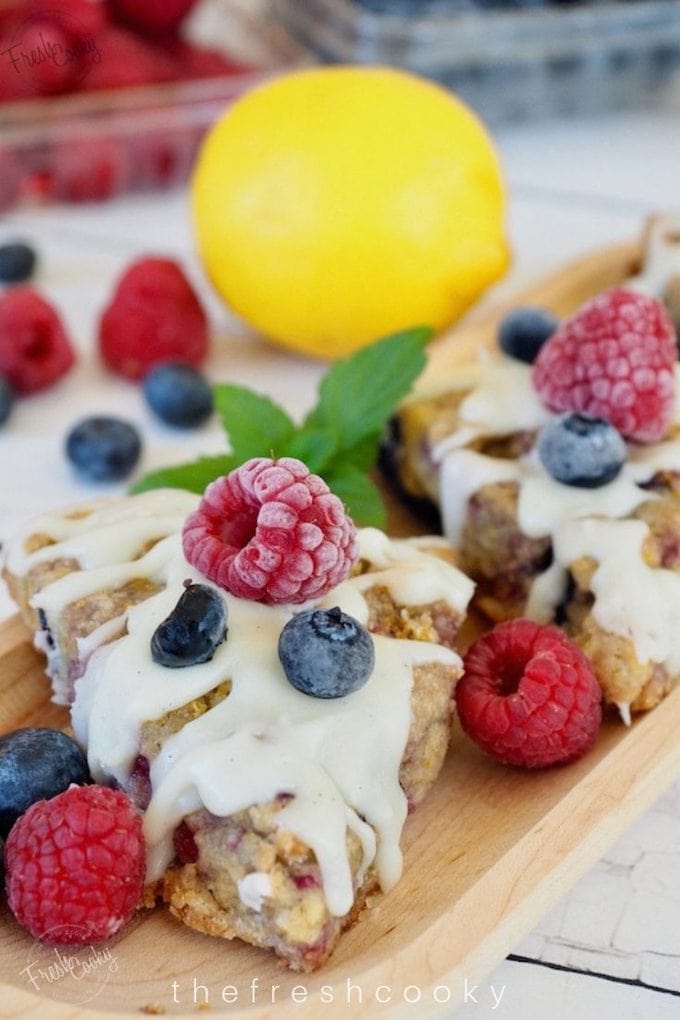 Are you a lemon fanatic? Like, you'll turn down chocolate for a fresh, homemade lemon dessert? Then this recipe is for you! It's so versatile and has many uses (read below); make it to put on — EVERYTHING, well, almost.
Fruit curds might be a bit scary, but honestly, if you follow the steps in the recipe, you will be just fine. Luscious Lemon Curd is all natural ingredients and have I mentioned it's mouthwatering delicious?!?

FRESH INGREDIENTS
1 cup fresh lemon juice, about 7-8 lemons
1/4 cup (4 tablespoons) unsalted butter
1/8 cup (2 tablespoons) heavy cream
4 eggs, whole large
2 egg yolks, large
1 cup granulated all natural cane sugar (or refined white sugar)
1/2 teaspoon kosher salt
1 teaspoon vanilla extract
Double the recipe!! Think Hostess gifts, perfect during the holidays as a bright ray of citrus-y sunshine, Easter, Mother's Day and it screams Springtime and Summer fun. Plus read on below the many, many uses for lemon curd.
20+ WAYS TO USE LEMON CURD
Serve on scones with jelly and clotted cream
Spread on toast, bagels, or biscuits
Make a quick strawberry, lemon shortcake like this one by Carlsbad Cravings
Scoop on shortbread cookies for a quick and fun after school treat
Swirl into your oatmeal or muesli
Layer in a yogurt parfait – mind blown!
Slather it on crepes, pancakes, blintzes or waffles
Dutch Baby – oh baby!
Churn into vanilla ice cream or simply top ice cream with a dollop (dontcha love that word!) of Lemon Curd and a garnish with a shortbread cookie
SPOON it into your mouth! Yup, straight up, from the jar — best by far!
BAKING WITH LEMON CURD
Layer on a cake as a luscious filling
Heat lightly and pour over the top of a hot butter pound cake like this Kentucky Butter Cake
Thin with a little cream or butter and use as a glaze or drizzle on muffins, cupcakes, scones, etc.
Try these these delicious Lemon Curd Cupcakes by The Itsy Bitsy Kitchen
Split cream puffs or profiteroles in half and fill with curd, top with a little sweet cream
Bake some INCREDIBLE lemon bars, my curd was inspired from this recipe by Joanne Chang (dreamy)
Mix into vanilla buttercream for a light, citrus-y lemon infused buttercream
Swirl into a mousse,

like this amazing one from Art From My Table

Spoon curd into baked puffed pastry shells; top with whipped cream, mint, a berry or a shake of powdered sugar
Fill a baked pie shell, tart or tartlets with curd
USING LEMON CURD IN A GIFT BASKET
I put together gift baskets for our family and neighbors with homemade Luscious Lemon Curd, Soft-Baked Crockpot Granola and Homemade Creamy Greek Yogurt. A light, desired, healthy-ish gift basket idea. I mean wouldn't you want to receive a basket of the perfect breakfast foods?
All the easy, perfectly sweet-tart, curd-ilicious steps below!
Since lemons are quite acidic, choose a non-reactive pan to make your curd. Aluminum, cast iron, and unlined copper are all examples of reactive metals and not only will they react with the acidity but they could color your curd and simply put, make it taste yucky.
In a medium saucepan over medium heat; pour in lemon juice, butter, and cream. Heat to just under a boil; the butter should be melted. Remove from the heat.
Meanwhile, in a large mixing bowl; whisk sugar*, eggs, and yolks until combined, they should be light yellow and creamy. *If using all natural cane sugar, whisk a little longer until granules are combined and no longer visible.
Slowly, whisk in about 1/4 cup of the hot liquid into the sugar-egg mixture, gradually whisking in a bit more until it's all combined. This technique, called tempering, heats the eggs slowly and gently so they don't scramble or curdle.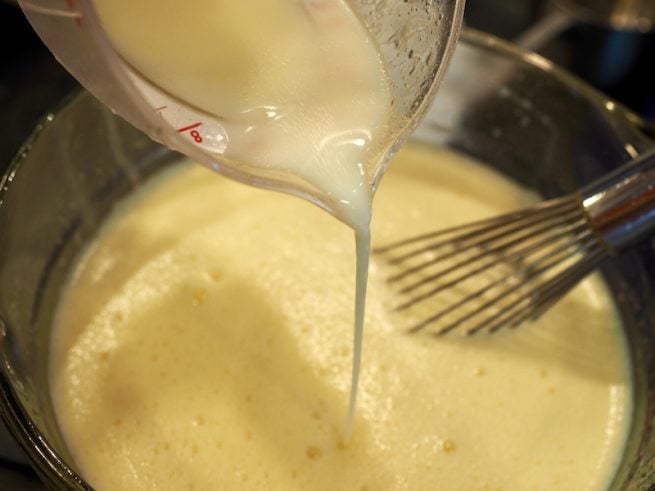 Pour the mixture back into the saucepan and heat on medium, stirring constantly with a wooden spoon, scraping the bottom and sides of the pan to keep the eggs from scrambling.
Cook until the lemon curd coats the spoon thickly enough to leave a line when you draw your finger through, 5 to 8 minutes.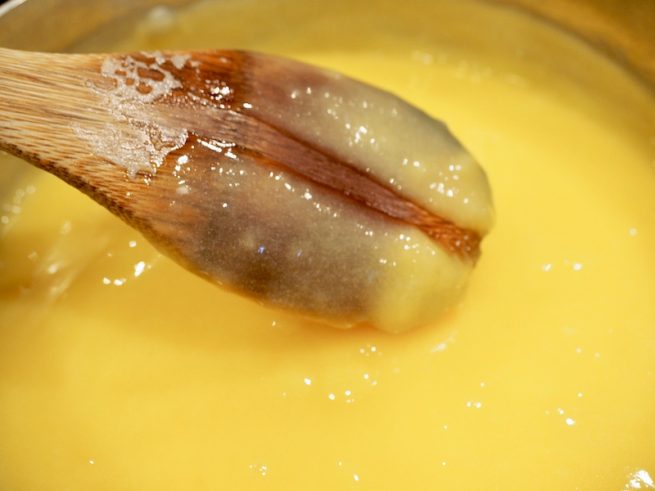 Remove from heat and pour curd strain through a fine sieve. Stir in the kosher salt and vanilla. Cool completely.
STORING LEMON CURD
Did you know you can freeze Lemon Curd? Up to about 3 months, simply thaw 24 hours in fridge and use.
Refrigerate curd in sealed container up to 1-2 weeks, I keep in back of my fridge where it's a bit cooler.
Are you a proficient canner? Try canning your curd; since lemon curd is wicked acidic (nod to my husband's New England roots), you're slowly pasteurizing the eggs as the mixture thickens over the heat, so canning is safe.
ENJOY THESE OTHER LEMONY RECIPES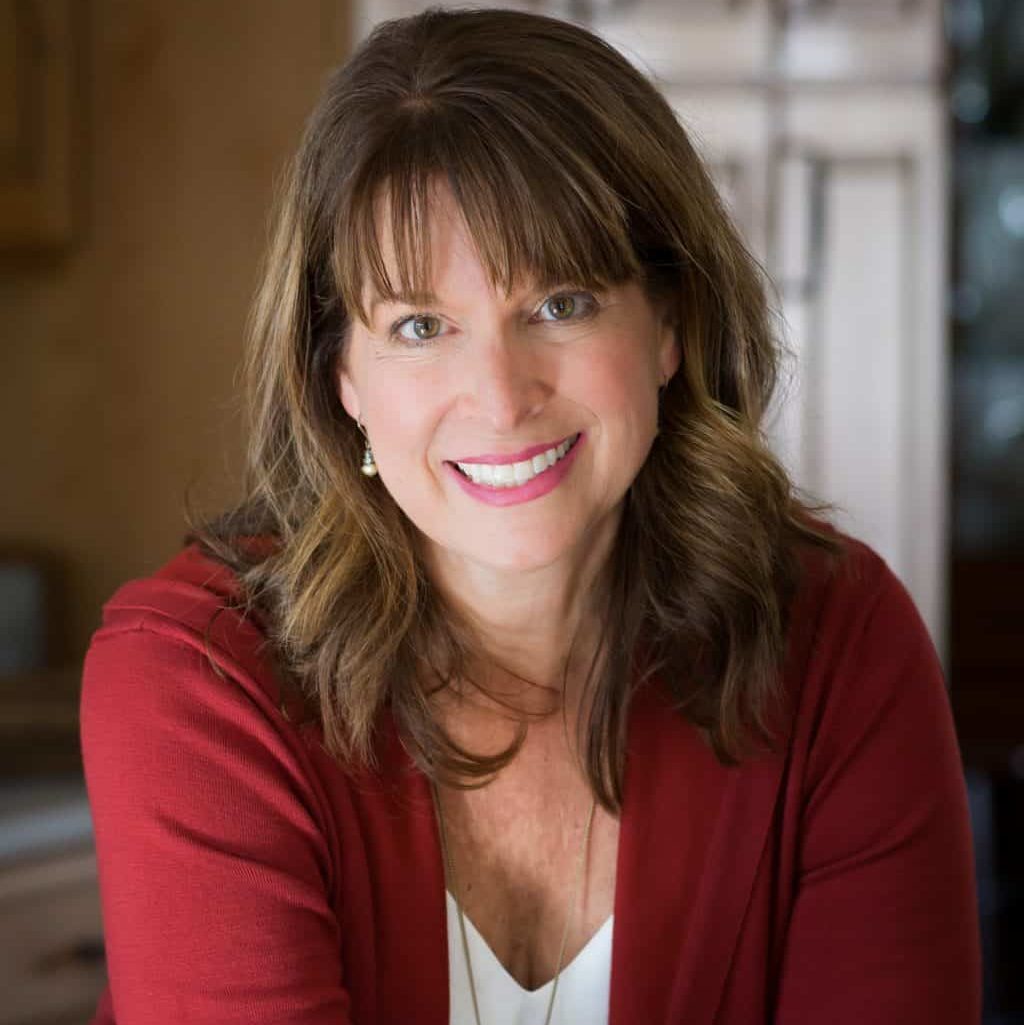 About Kathleen Pope
Recipe Innovator | Food Photographer | Food Writer
Hi, I'm Kathleen Pope. Here at The Fresh Cooky you will find easy, mostly from-scratch, trusted recipes for all occasions. From speedy dinners to tasty desserts, with easy step-by-step instructions. I am here to help teach you how to make mouthwatering recipes without spending hours in the kitchen. Read more about Kathleen here.