As an Amazon Associate, I earn from qualifying purchases. Please read my disclosure policy.
This delicious Heirloom Tomato Pie recipe features caramelized onions, goat cheese, fresh basil and bacon! A hearty appetizer, perfect for summer entertaining, this tomato pie highlights summers freshest produce! Easily make gluten free or omit the bacon for a vegetarian dish.
I made this fresh tomato pie when we were invited to a friends house for dinner, it's perfect as a starter or side dish, and the four of us nearly demolished the entire tart!
One thing I love about summertime is the garden fresh produce, if you like this tart, you will love these garden fresh recipes; Easy Tomato Bruschetta, Mediterranean Dip and this ultra easy fresh guacamole.
I received some homegrown heirloom tomatoes from a friend and used them in this caprese salad, and on these delicious Caprese BLT's, but really wanted to remake an heirloom tomato pie I made years ago!
Farmer's Market Week is always the first week in August. Whether you have a great local farm stand or market, are a member of a CSA or purchase your fruits and vegetables at the supermarket, follow our Pinterest board, for great recipes including those for appetizers, drinks, breakfast, lunch, dinner, dessert and more.
I have had so much fun this week partnering with many other talented bloggers to bring you delicious, farm fresh recipes all week long, be sure to scroll to the end to see all of the fresh recipes. Check out my other recipes:
What are Heirloom Tomatoes?
From their name you might be thinking these are tomatoes your grandad ate when he was a boy, well yes and no. Not the actual tomato (that would be gross), but the actual tomato seeds from those tomatoes! The reason they are called Heirloom is these seeds have been passed down through generations of farmers.
Their features have not been genetically modified like many of our store tomatoes, instead they are kind of odd shaped, lumpy, bumpy and creased. Heirloom tomatoes are also often open-pollinated, which means that they are pollinated naturally, by birds, insects, wind, or human hands. YAY!
Heirloom tomatoes tend to be juicier, less mealy, with an abundance of real tomato flavor; they come in a variety of shapes, sizes, and colors! For this tomato and goat cheese tart, I choose the red and yellow tomatoes, alternating their slices for a vibrant look.
TFC PRO TIP | For the best flavor and the most juiciness, store all of your tomatoes on the counter, not in the fridge.
Ingredients
This tomato and goat cheese tart uses fresh produce and a store bought crust, so easy! Remember all of the ingredients and quantities are listed in the printable recipe card at the end of the post.
Pie Crust | Store bought or homemade (try my friend Lynn's pie crust!), I used an organic pie crust.
Heirloom Tomatoes | Ripe, washed & dried. Color doesn't matter; or use your favorite tomato, still delicious!
Sweet Onions | Like Vidalias, you'll caramelize them to bring out their natural sweetness.
Red Wine Vinegar | Adds a delicious sweet and sour taste to the onions
Goat Cheese | Mmmm so good, but if you don't like it, you can sub feta or mozzarella cheese
Fresh Basil | Fresh is best, dried just won't be the same for this, ask a neighbor if you can't find any!
Bacon | because well, it's bacon — you can of course omit if you want to make vegetarian
Frequently Asked Questions
How do you keep a tomato pie from being runny?
The best way is to pre-salt the tomatoes ahead of time, draining on paper towels to pull out some of the moisture. Don't worry I show you how.
Is Tomato Pie eaten hot or cold?
Either way! Hot it is delicious as a side, appetizer or even vegetarian main dish. Cold is perfect for a summer picnic, appetizers or brunch!
Can I make Heirloom tomato pie vegetarian or vegan?
You bet! Omit the bacon for vegetarian. Omit the bacon and cheese or sub with plant based cheese and make sure your pie crust is vegan.
Why mayonnaise in Southern Tomato Pies?
If you have followed Paula Deen or The Pioneer Woman, you have probably seen their southern tomato pie recipes, these pies are typically smothered in a delicious cheesy mayo mixture. Nothing wrong with that mind you, but this is a tomato pie recipe without mayonnaise.
Is a tart and a pie the same?
Not exactly, they are close cousins though, along with their more rustic cousin the galette. A pie is a sweet or savory dish baked in a dish with sloped sides, with the crust coming above the rim. It can have only a bottom, or a top, or both a top and bottom. A tart is baked in a shallow dish, with typically only a bottom crust, sometimes pressing up the sides. But for this recipe, they are the same thing.
Instructions
Let's make heirloom tomato pie!
Step 1 | Blind Bake the Pie Crust
Roll the dough out a bit larger than your pie plate and press it into a sprayed tart pan or pie plate.
Preheat oven to 400 degrees F. and blind bake crust. What is blind baking? It simply means to bake your pie crust empty.
Best practice; pierce the pie dough with a fork all over to prevent puffing and slipping, and even better if you line the pie crust with a crumbled then smoothed out piece of parchment paper and fill with pie weights, or use dried beans like I did.
Bake for 10-12 minutes or until golden, remove pie weights and allow to cool completely on wire rack.
Step 2 | Salt & Drain Tomatoes, Caramelize Onions
Slice tomatoes into ½ inch slices, laying out on a several layers of paper towels. Sprinkle with kosher salt and let drain on paper towels 15 minutes, flip tomatoes and let drain on other side.
Slice onions into ½ inch slices, heat oil in large skillet (love my cast iron) over medium-low heat; add onions, sprinkle with kosher salt. Stirring frequently, cook until onions start to caramelize, about 8 minutes.
Stir in sugar and red wine vinegar; continue cooking until onions are deep golden brown, stirring frequently. About another 7-10 minutes. Remove from heat until ready to assemble tomato and goat cheese tart.
Step 3 | Assemble Heirloom Tomato Pie
Preheat oven to 350 degrees F.
Place ½ cup of goat cheese in the bottom of the cooled pie crust. Add heirloom tomatoes, overlapping on top of feta cheese.
Next sprinkle with fresh chopped basil, crumbled bacon and caramelized onions.
TFC TIP | To chiffonade basil, wash and pat dry the basil leaves, stack basil leaves, roll up tight and thinly slice.
Sprinkle on the rest of the goat cheese and bake 20-30 minutes or until tomatoes are soft. Delicious hot or cold.
Substitutions
As I always say, this blog is about making it your own! Don't like something, leave it out or substitute it! Here are some ideas:
Cheese | Sub the goat cheese with feta, shredded mozzarella or sliced fresh mozzarella, or your favorite shredded cheese.
Gluten Free | Easily adapt this recipe to be gluten free, you can make completely crustless, just be sure to start with your tomatoes (not the cheese) and layer away. Or use a gluten free pie crust.
Tomatoes | Substitute Heirloom tomatoes with a beefy tomato, or even slice grape or cherry tomatoes in half.
Tomato Tart with Puff Pastry
You can make this beautiful tomato tart with puff pastry too if you prefer! Follow these simple steps:
Roll out puff pastry dough until it's about a 12 inch circle, place into greased pie dish (or tart pan), some overhand is the goal here.
Fill puff pastry with Heirloom tomato pie mixture as described above.
Brush puff pastry with a little egg wash (one beaten egg with 1 tsp water).
Bake at 375 degrees F for 20-25 minutes until golden and tomatoes are soft. YAY! Tomato tart with puff pastry!
Equipment
You do need a few things, but I bet you already have most of them!
Pie or Tart Pan | This recipe is adaptable, I used a tart pan, but a 9″ pie plate will work great too, you could even use a rectangular tart pan for this recipe.
Pie Weights & Parchment | Pie weights are not necessary, but are nice if you often blind bake your pies or tart, as mentioned earlier you may also use dried beans.
Storage Tips
It is best to eat Heirloom Tomato Pie the day it is baked, room temperature or refrigerated. Refrigerate any leftovers. The tomatoes will continue to emit juices, so the crust will become soggy.
You might also enjoy these other fresh recipes; artichoke wontons, 3 delicious cheese dips, easy blender salsa and these Chicken and Cheese Quesadillas.
TFC TOP TIP
Use fresh tomatoes that have been stored at room temperature on the counter for the best flavor, and do not skip the 30 minutes of salting and draining tomatoes.
This recipe was adapted from the pie•ography Cookbook (a fun cookbook!)
Like this recipe?
Don't forget to give it a ⭐️⭐️⭐️⭐️⭐️ star rating and comment below the recipe!
Here's more Farmer's Market Week Recipes
Starters and Sauce Recipes
Side Dishes Recipes
Main Dish Recipes
Dessert Recipes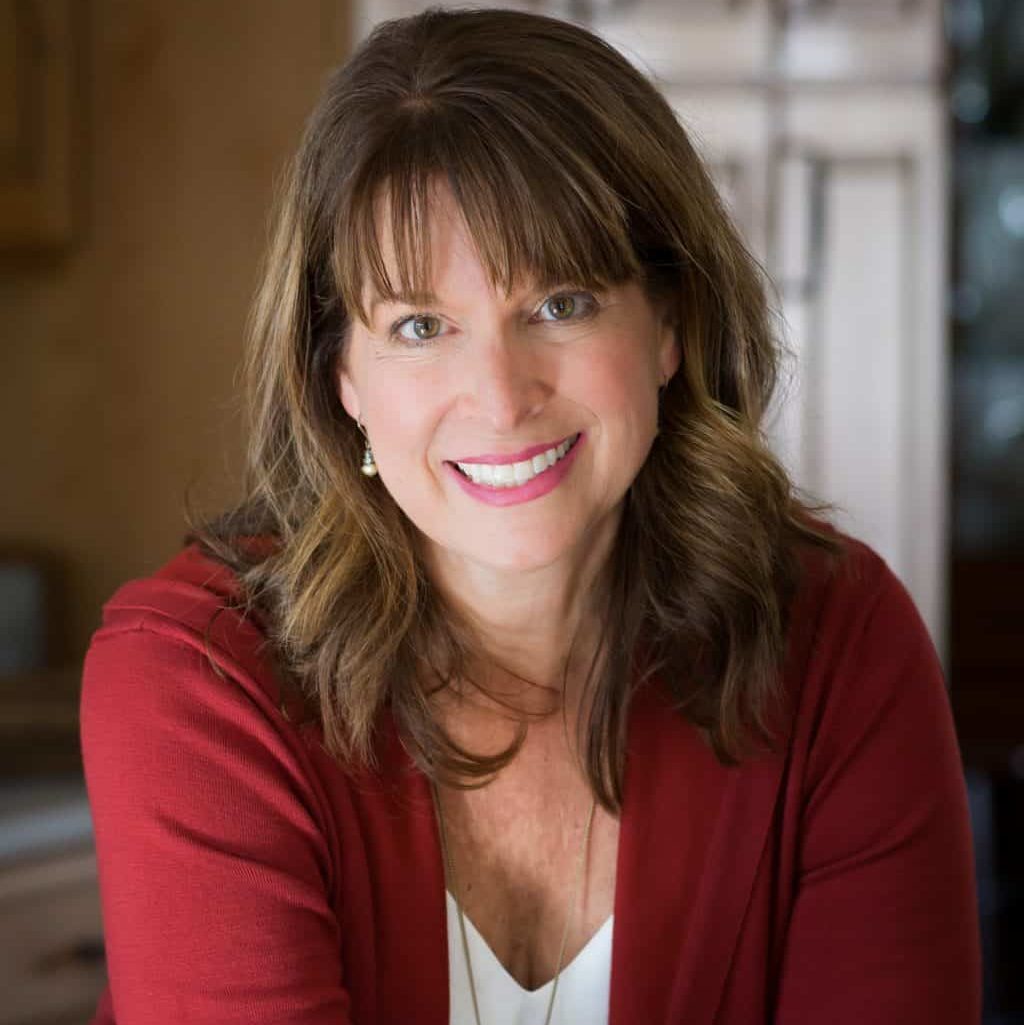 About Kathleen Pope
Recipe Innovator | Food Photographer | Food Writer
Hi, I'm Kathleen Pope. Here at The Fresh Cooky you will find easy, mostly from-scratch, trusted recipes for all occasions. From speedy dinners to tasty desserts, with easy step-by-step instructions. I am here to help teach you how to make mouthwatering recipes without spending hours in the kitchen. Read more about Kathleen here.