Liquid Cane Sugar | Cane Sugar Syrup
As an Amazon Associate, I earn from qualifying purchases. Please read my disclosure policy.
An easy recipe for how to make all-natural liquid cane sugar. It is called cane sugar syrup and simple syrup, because, it's really quite simple. 2-ingredients; organic cane sugar and filtered water, you will have your own liquid sugar in minutes.
What do you use simple syrup for? I will go into more detail below, but it is most commonly used in beverages. For instance, it is the primary liquid sugar that Starbuck's uses – so while I am not trying to make a Starbuck's liquid cane sugar copycat, it just naturally is one!
Cane Sugar Simple Syrup
So why a recipe for liquid cane sugar when you could just purchase some?
Because it is two ingredients that you probably always have on hand and it takes a couple of minutes to make that is why!
A few commonly asked questions about liquid cane sugar.
Frequently Asked Questions
What is Cane Sugar?
Unlike the highly refined granulated sugar, which can come from sugarcane and/or sugar beets, cane sugar is produced solely from sugarcane and is minimally processed. It has a slightly larger grain, and a darker color, since the molasses has not been refined out. Use cane sugar the same way you would granulated sugar, though when baking, cream with the butter or oil a bit longer to break down the grain.
What is cane sugar syrup?
Cane syrups are liquid sugar that are a dark to golden brown color, with flavor hints of caramel and butterscotch.
What kind of sugar is in simple syrup?
Clear simple syrup is white sugar in a 1:1 ratio of sugar to water. However; any type of sugar when used in a 1:1 ratio with water will make a simple syrup.
Can I use other sugar in cane syrup?
Yes, I use organic all natural pure cane sugar in all of my baking so it is what I have on hand. I have also made it using raw or turbinado sugar, which will yield a darker finished color.
Ingredients in Liquid Cane Sugar
Ready for it, get a pad of paper ready to write. Just kidding, it's just 2-ingredients!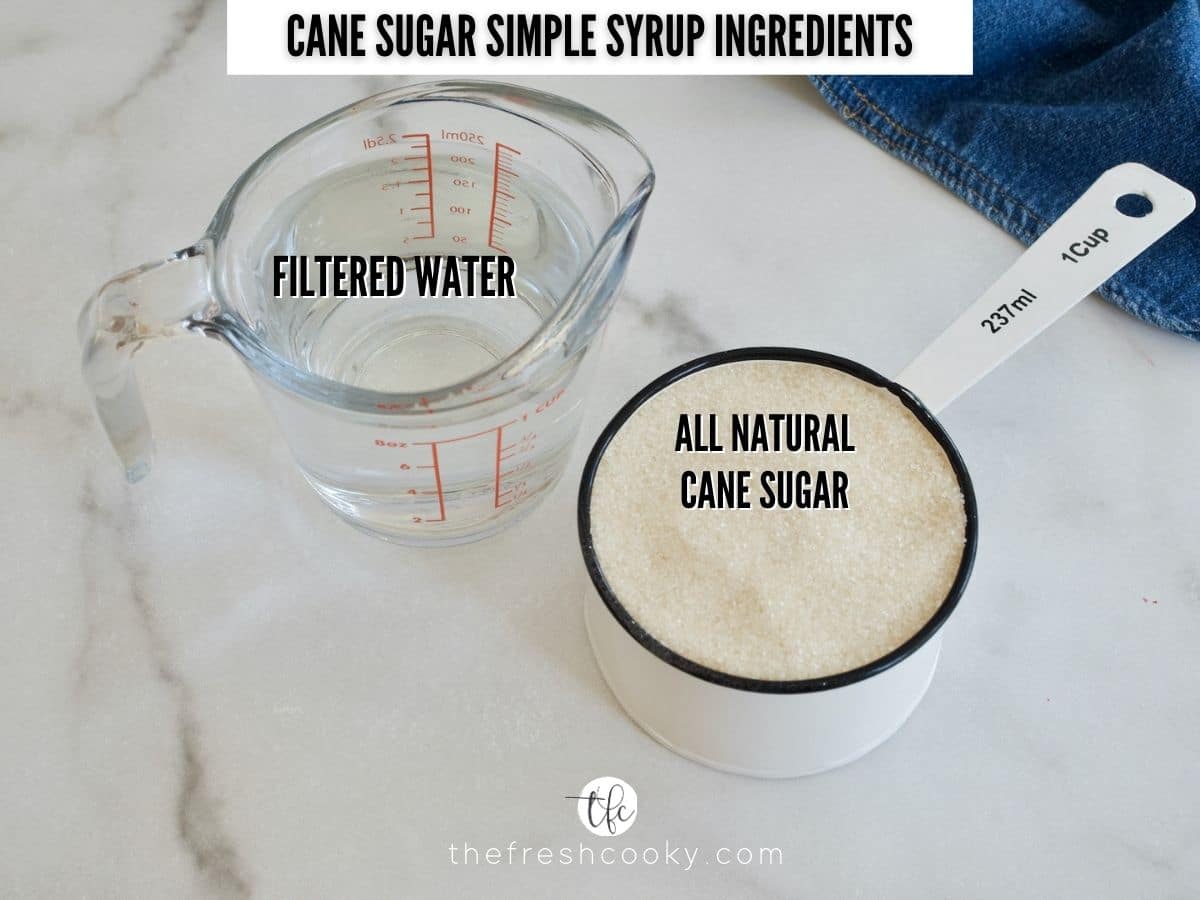 ALL- NATURAL CANE SUGAR | you may also use raw, turbinado or Demerara sugars for an all natural simple syrup.
FILTERED WATER | While you can use tap water, keep it pure and clean, it's just a cup!
How to Make Liquid Sugar
This process to make cane sugar simple syrup could not be easier!
Pour water and sugar into small heavy saucepan. Over medium heat stir until sugar dissolves, bring mixture to simmer, without stirring for about 3 minutes. BUT DO NOT BOIL.
Cool completely, and store in a clean mason jar in refrigerator, lasts indefinitely (though many sites tell you only 1 month, mine has lasted much longer than a month).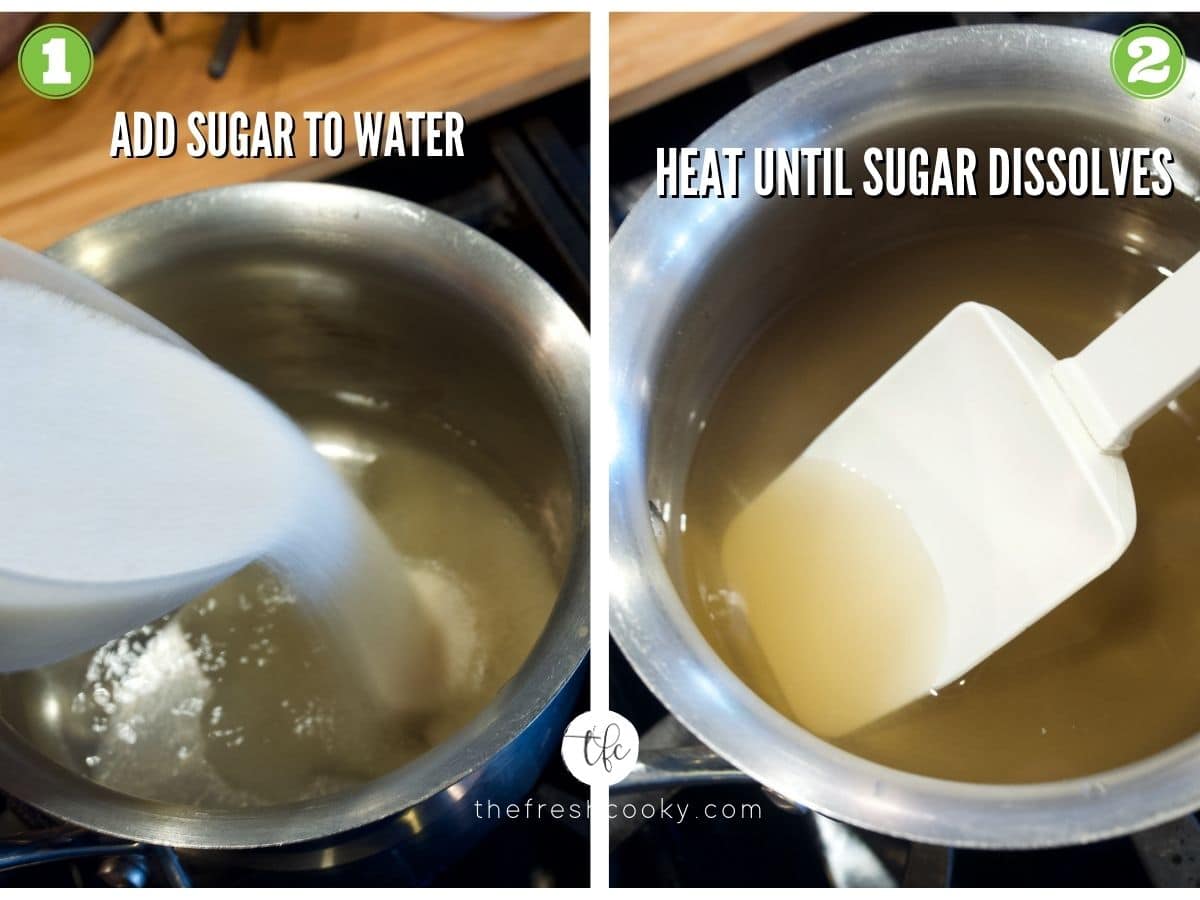 That's it! How easy is cane sugar simple syrup to make!
8 Ways to Use Simple Syrup
MOISTURE TO CAKE | PRO BAKERS TIP, brush liquid cane sugar over the top of a cooled cake, adding incredible moisture!
BEVERAGES | Liquid cane sugar has long been a fabulous way to sweeten cold drinks. It would be lovely added to this Hibiscus Tea.
COCKTAILS | Probably my favorite way to use simple syrup is in cocktails, it mixes easily and sweetens just right!
HOT DRINKS | Add to easily sweeten your hot coffee and tea drinks!
GIFTS! | You know this is one of my favorites, print a cute label and give to a friend as a hostess gift!
DRESSINGS | Add a little splash to a fruit salad, especially when your fruit might be a bit on the sour side. A splash of lemon juice and simple syrup, like in this Tropical Fruit Salad.
SORBET | The basis for most sorbet recipes is a simple syrup, use up any leftover simple syrup and make yourself a delicious sorbet!
MARINADE | An easy sweet addition to any marinade, goes especially well with soy sauce or a glaze.
Why Use Liquid Cane Sugar instead of Cane Sugar?
Because it is liquid sugar and it dissolves easily into drinks, especially cold drinks. Which is why you see it used at Starbucks and other speciality coffee shops
Plus it prevents the gritty, super-sweet undissolved puddle of sugar we find at the bottom of our iced teas! And I think we tend to use less to sweeten since it mixes into the drink so quickly.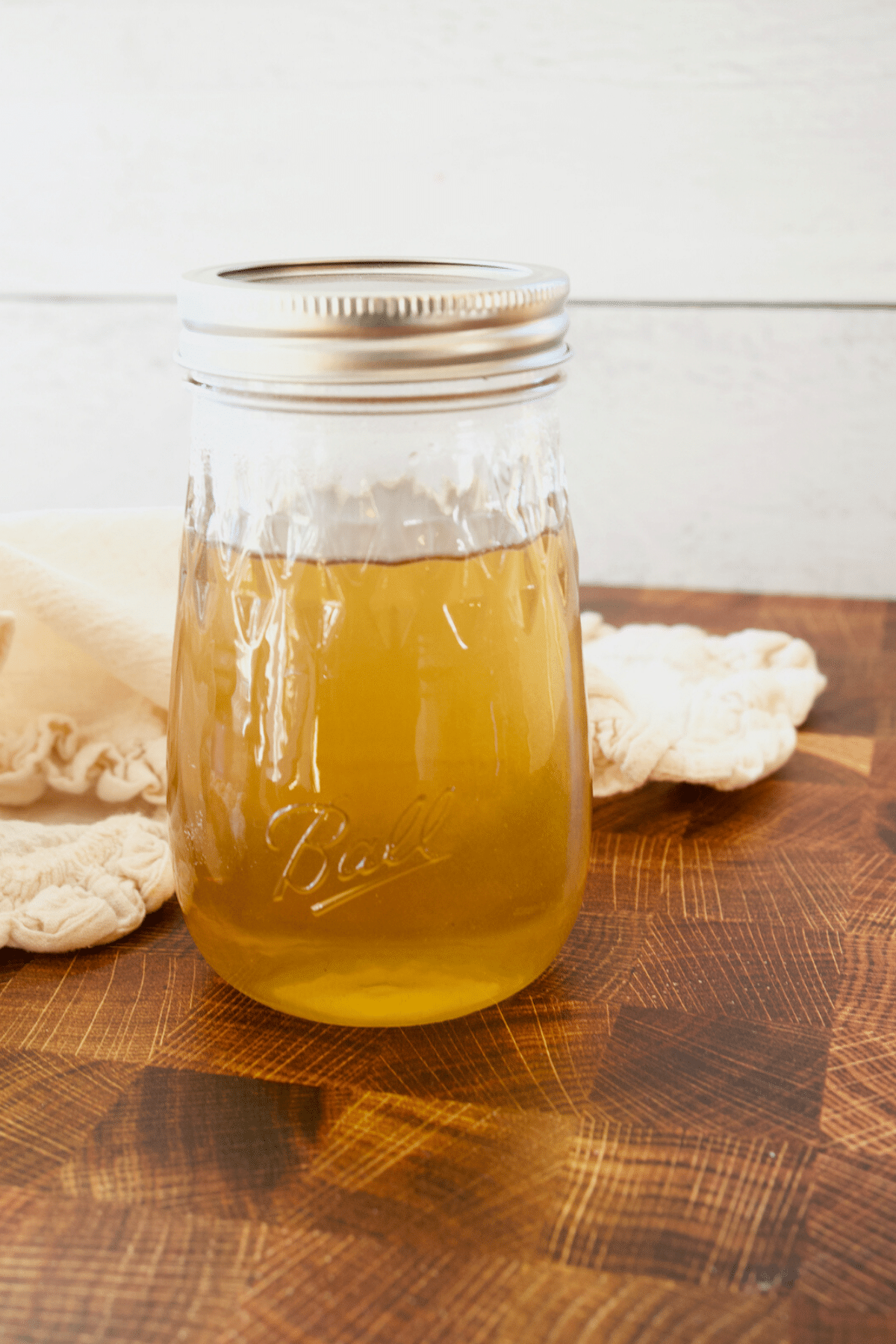 How to Make Flavored Simple Syrups
I love using an infused simple syrup to flavor drinks, teas, cakes and so much more! Here are a few ideas for simple cane syrup infusions.
To the base of the simple syrup add:
Cinnamon stick
Mint
Vanilla Bean
Herbs
Fruit
Add desired flavoring to the simple syrup mixture while making, cool completely before removing the flavoring (this allows the flavors to develop), store in tightly sealed mason jar.
IDEAS FOR FLAVORED SIMPLE SYRUPS
The possibilities are endless, but here are a few to get you going.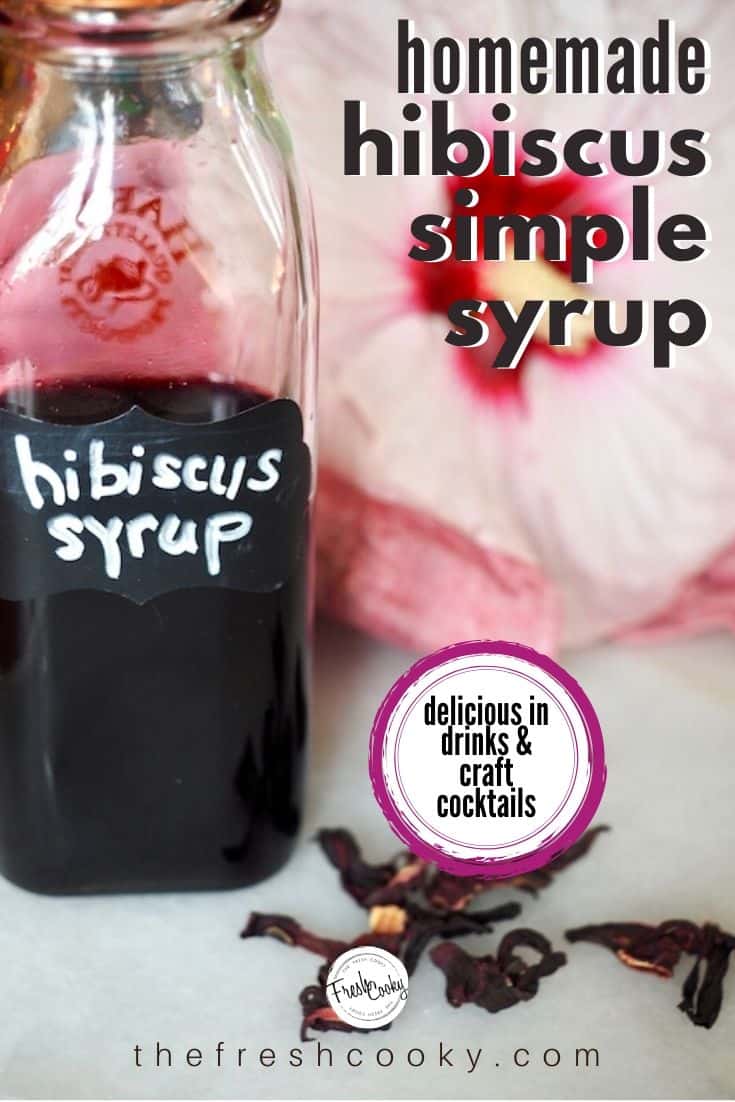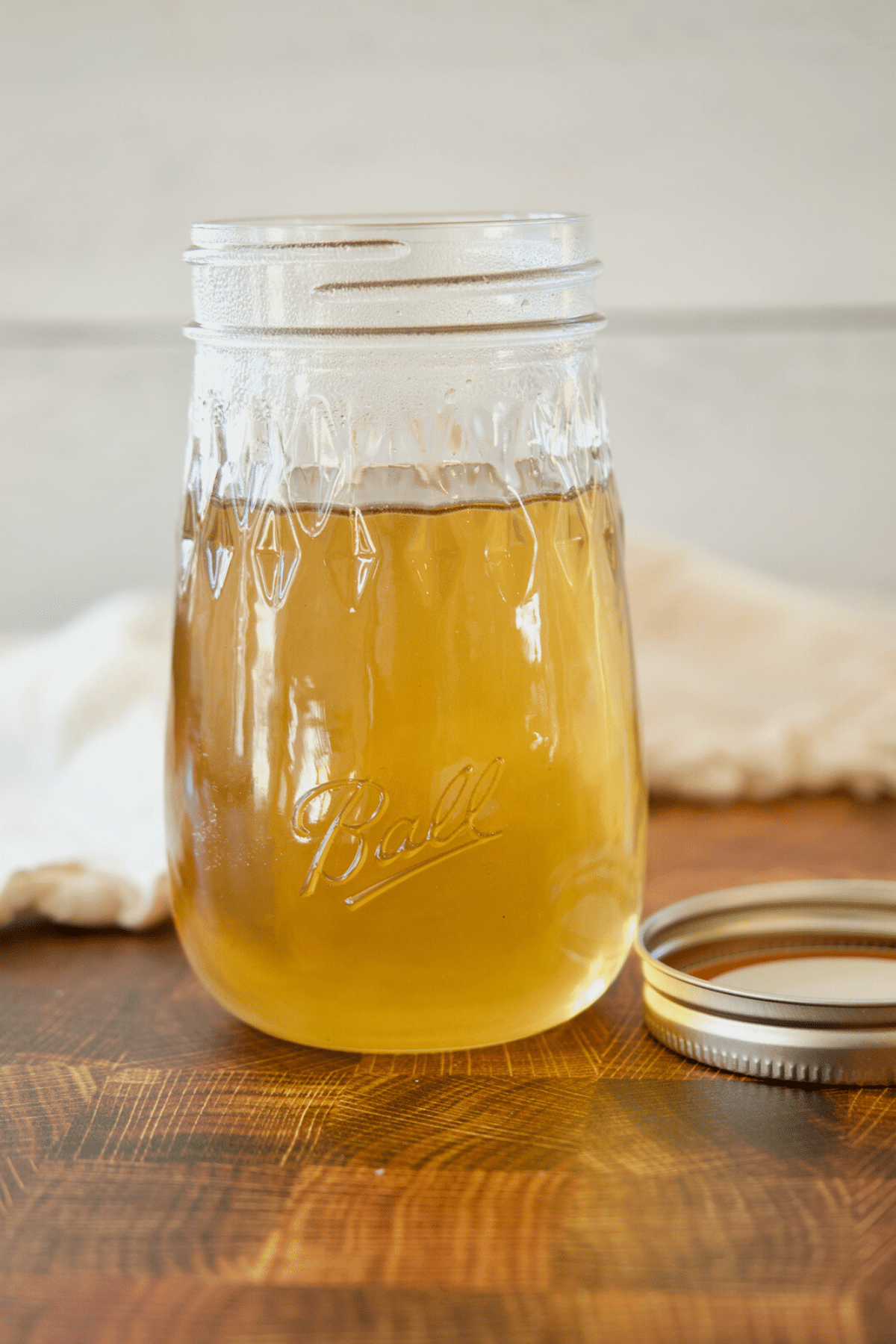 COCKTAIL AND DRINK RECIPES USING SIMPLE SYRUP
If you enjoyed this recipe for liquid cane sugar, please comment below and tell me if you made it plain or infused!
PIN TO YOUR DRINK BOARD!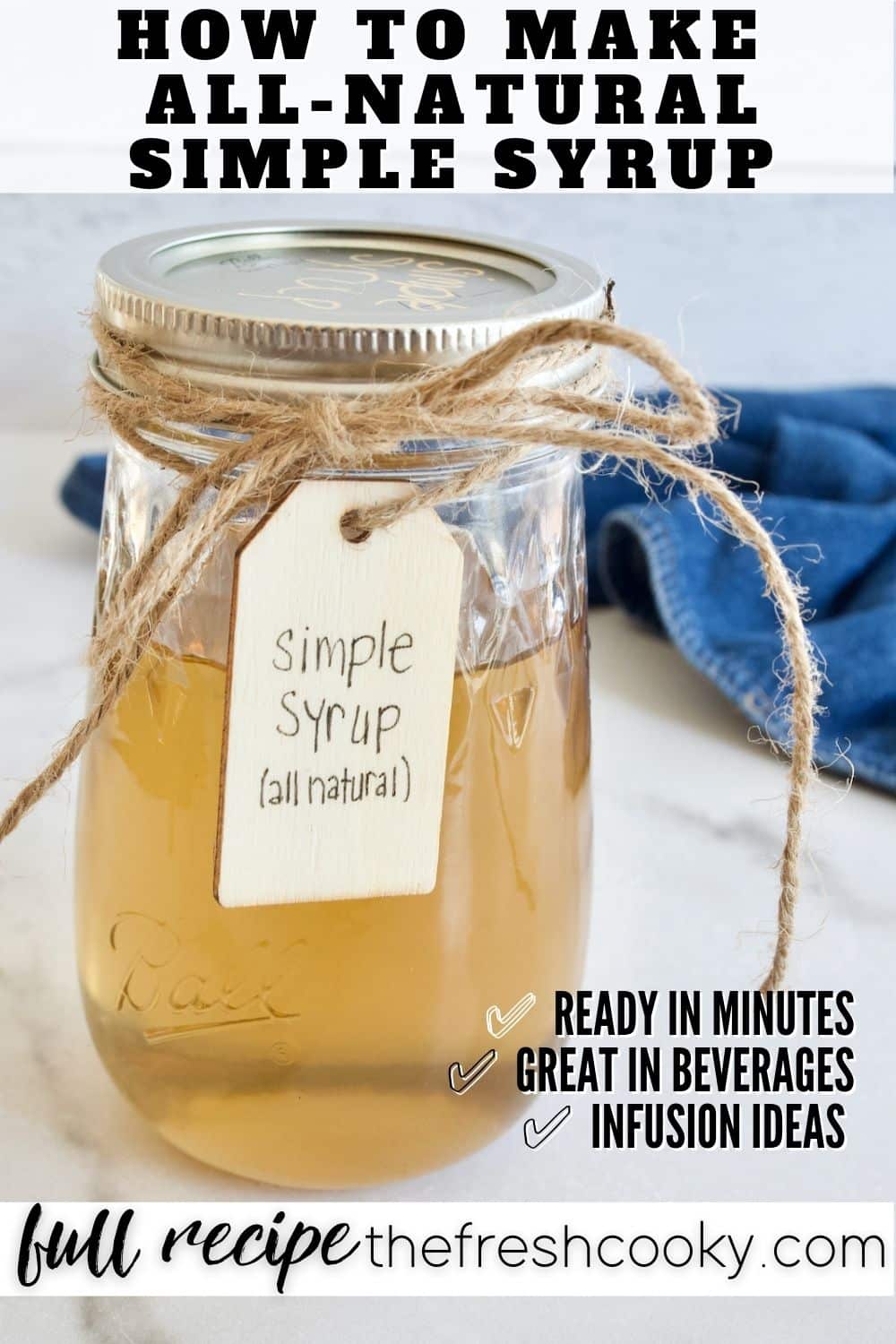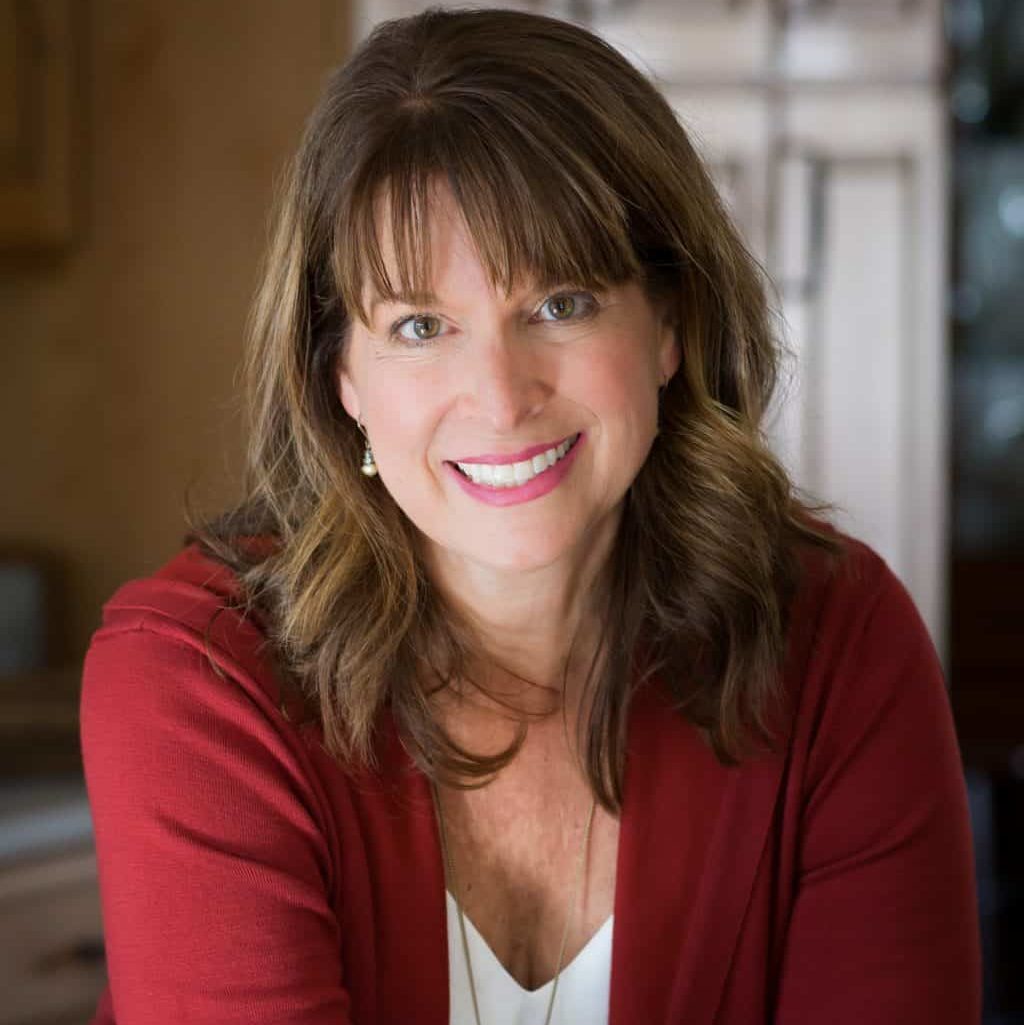 About Kathleen Pope
Recipe Innovator | Food Photographer | Food Writer
Hi, I'm Kathleen Pope. Here at The Fresh Cooky you will find easy, mostly from-scratch, trusted recipes for all occasions. From speedy dinners to tasty desserts, with easy step-by-step instructions. I am here to help teach you how to make mouthwatering recipes without spending hours in the kitchen. Read more about Kathleen here.