As an Amazon Associate, I earn from qualifying purchases. Please read my disclosure policy.
These small batch Cinnamon Crunch Scones are a soft and tender cream-based scone topped with an amazing brown sugar cinnamon crunch crumb topping. Make with whole wheat or all purpose flour or a bit of both!
CINNAMON CRUNCH SCONES
JOIN THE FRESH COOKY ON PINTEREST
DOES THE TYPE OF FLOUR MATTER?
Absolutely! Flours vary greatly in their gluten content varying the taste and texture of baked goods. This is a great post from Food Network about the types of flours and their uses.
Bob's Red Mill Organic Ivory Wheat flour, I love this flour, it's light whole wheat and acts much like all-purpose flour, but with more whole grains. It is more of a speciality flour, so if you can't find it replace it with light whole wheat flour, whole wheat pastry flour or regular unbleached all-purpose flour. Or any combination of the above. You just might need to add a smidge more cream for the whole grain flours.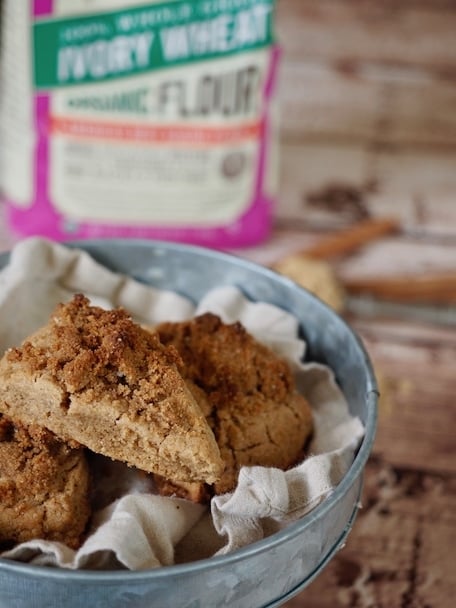 Here is how Bob's Red Mill describes this flour:
Stone ground from organic whole grain hard white wheat berries. The light color and flavor of this 100% whole grain flour is closer to white flour than our traditional whole wheat flour, yet it contains all of the nutrition of the bran and germ. Great for bread, cookies, brownies, pizza dough and more.
Disclaimer | Bob's Red Mill sent samples of this flour, the opinions expressed in this post are completely my own.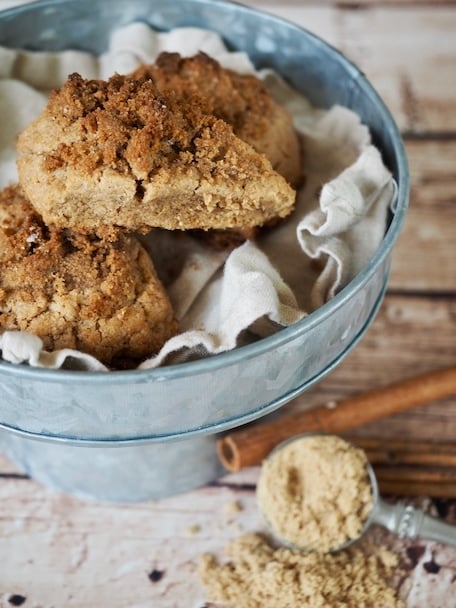 It's no secret that I love scones! What's not to love? A quick bread that is both tender & sweet; half biscuit, half muffin and 100% delicious! They are so easy to make and come together so quickly you can easily whip them up in the morning for a special breakfast!
MAKING CINNAMON CRUNCH SCONES
I find it easiest to grab all of my ingredients so that everything goes quickly! If time, grate your butter and stick in the freezer while you are assembling your dry ingredients.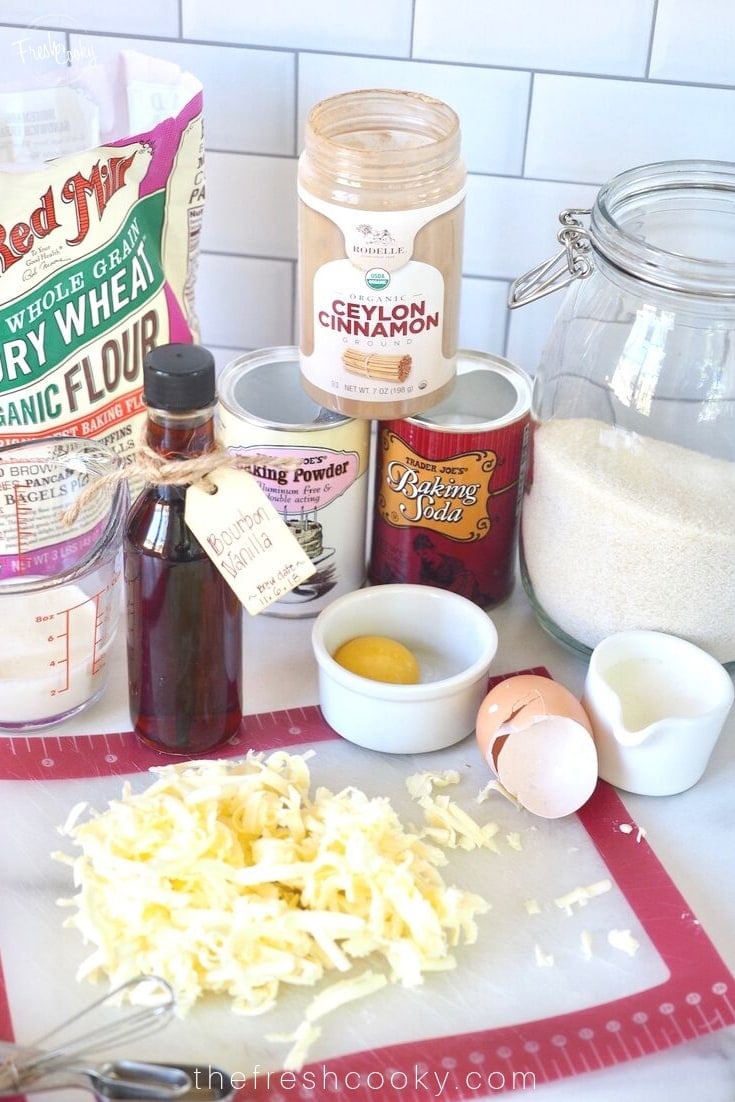 In a large mixing bowl add your flour, sugar, baking powder, baking soda, salt and cinnamon – stir with fork to combine. Add grated or cubed butter.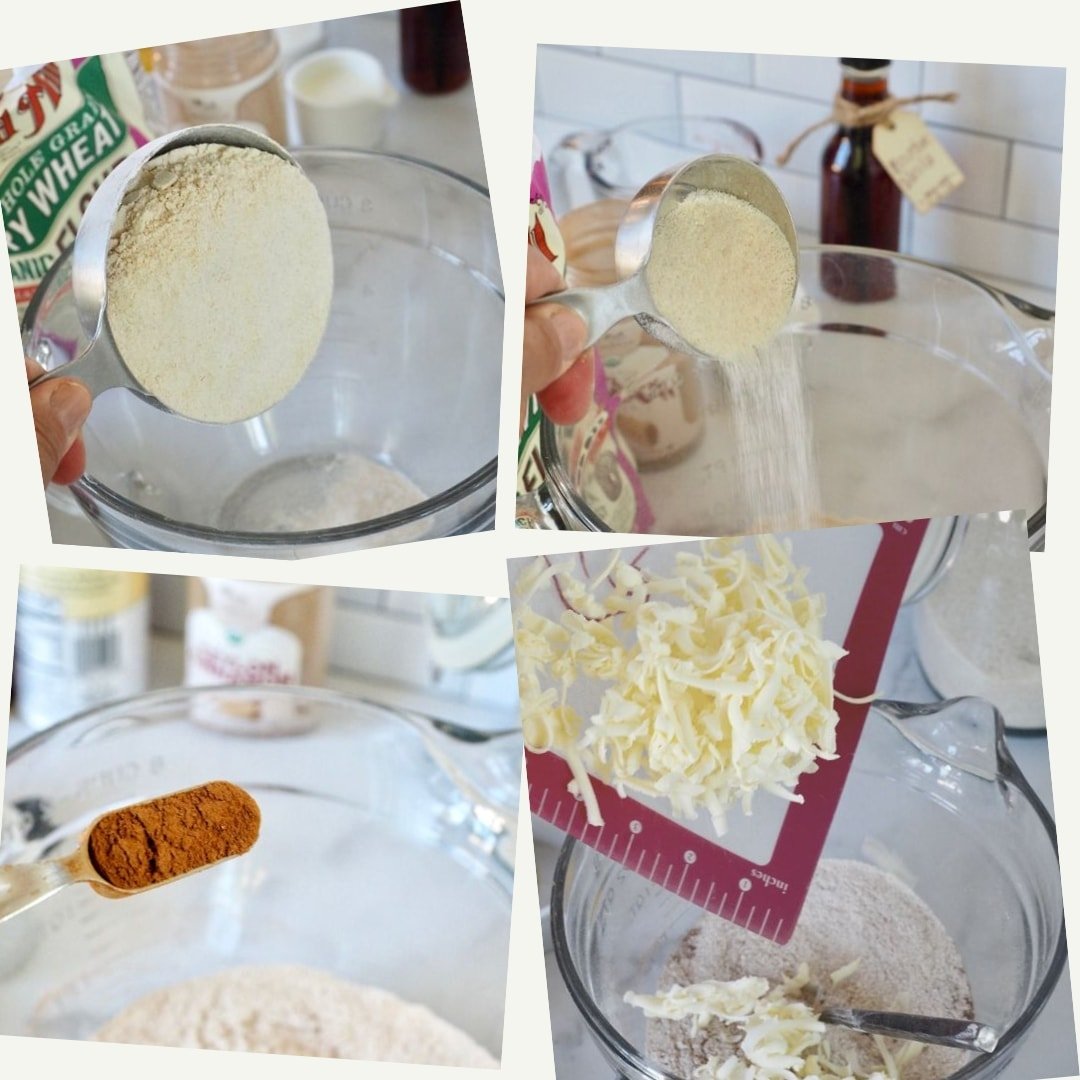 Using fingers or fork, mix butter into dry ingredients until pea sized. Add egg yolk and vanilla to cream mixture, whisking to combine.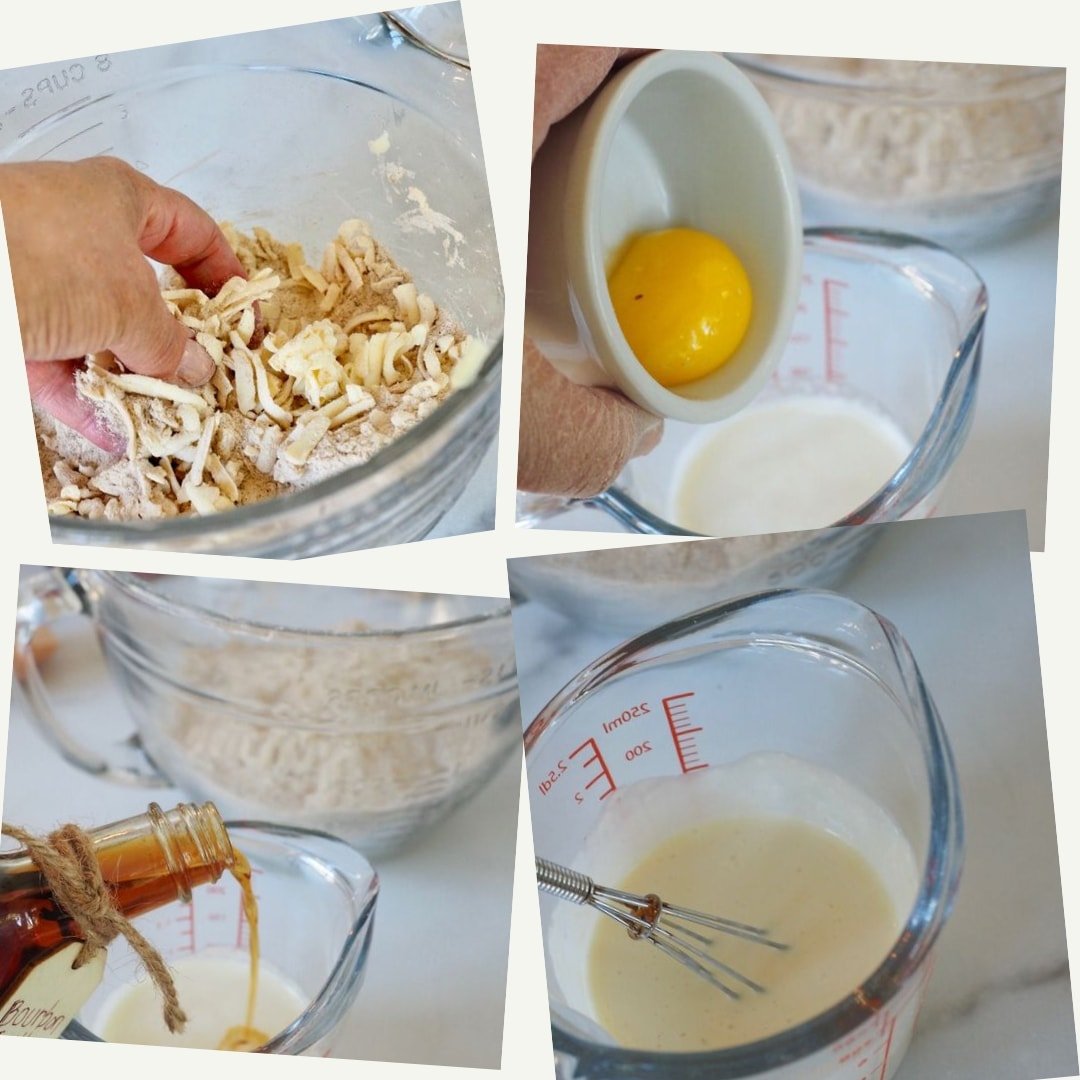 Make a well in the center of the dry mixture, pouring cream in, mix with fork until evenly moistened. Add additional 2-3 tablespoons of cream if mixture is too dry. Pour shaggy mixture onto parchment lined cookie sheet and knead a few times incorporating stray flour, don't be afraid to add a little additional cream.
Whole wheat flour sometimes absorbs a bit more moisture, add a teaspoon of cream or so at a time until mixture comes together. Press dough into a 6-8 inch round disc.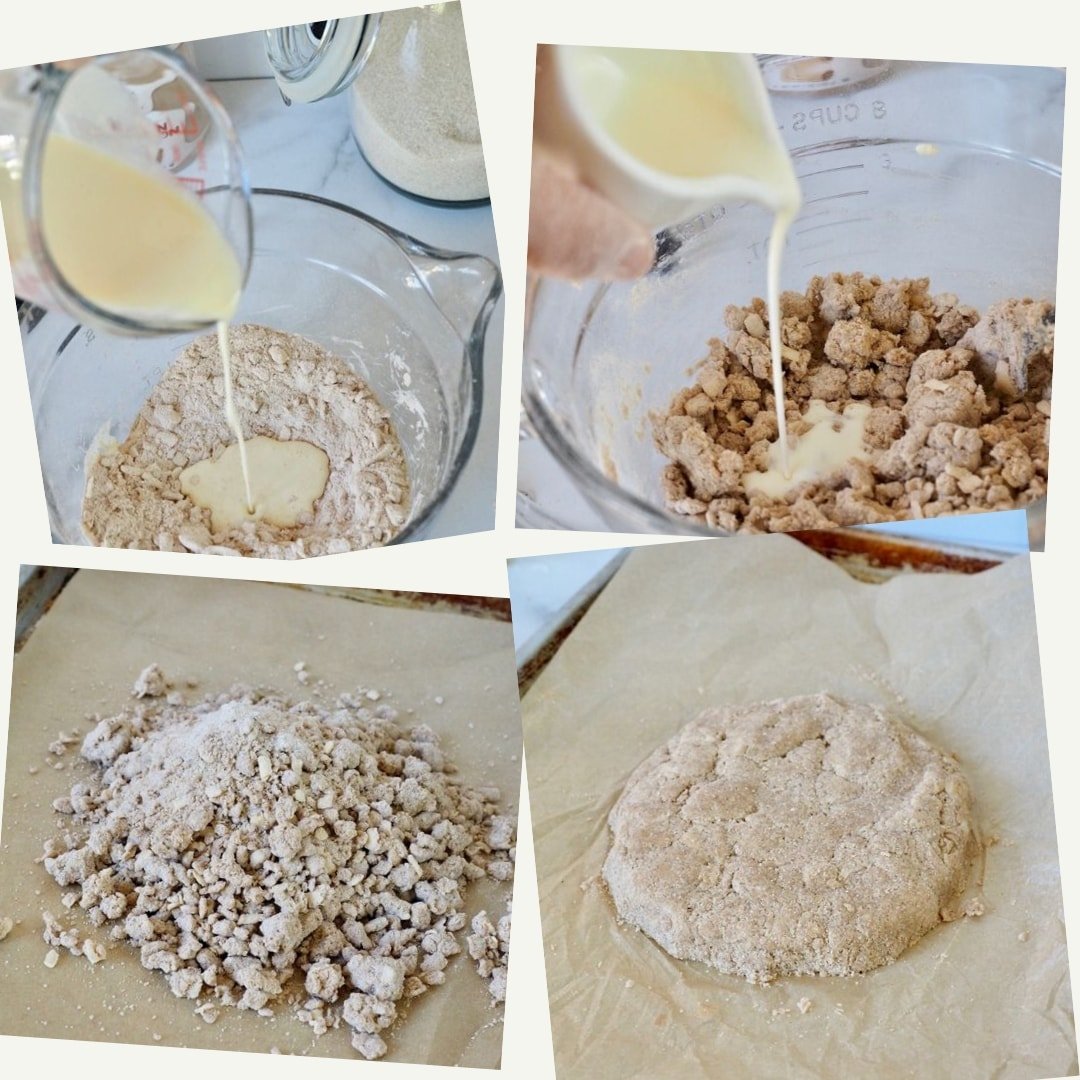 Using a bench scraper or knife, slice scones into wedges 4, 6 or 8, you decide!
Why Do You Need To Freeze Scones
Freezing firms the butter up once again!
This allows the pockets of butter to melt slower, giving the texture a light and tender crumb.
Plus it allows you time to prepare your crumb topping mixture.
Add ingredients for crumb topping and softened butter, using a fork or your hands (preferred) mix the butter into the dry ingredients until you can squish together and it holds its shape. Place in freezer until ready to assemble.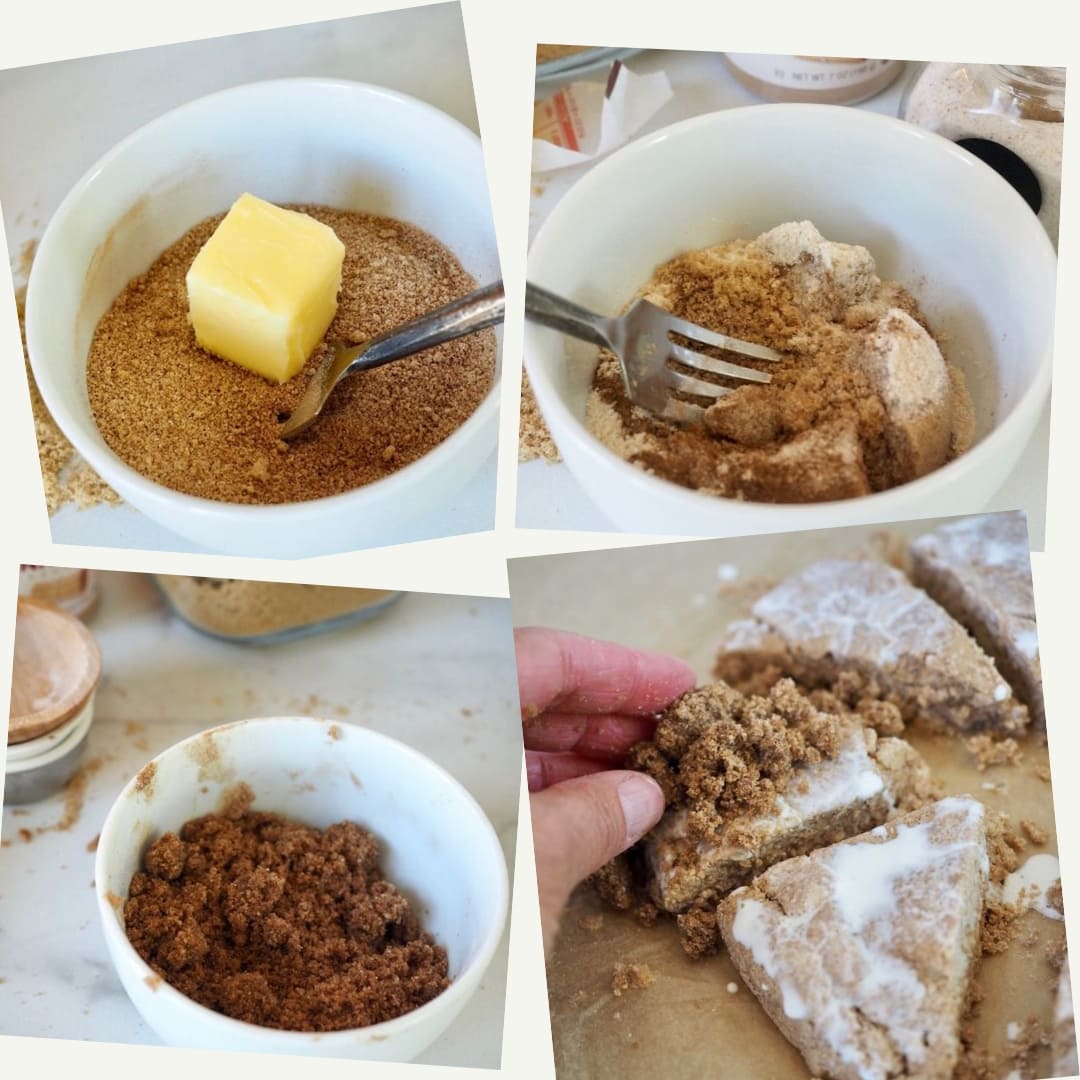 Scooting your scones away from each other, brush with cream (using the leftover egg/cream mixture is perfect), then crumble the crumb mixture on top, pressing gently to adhere.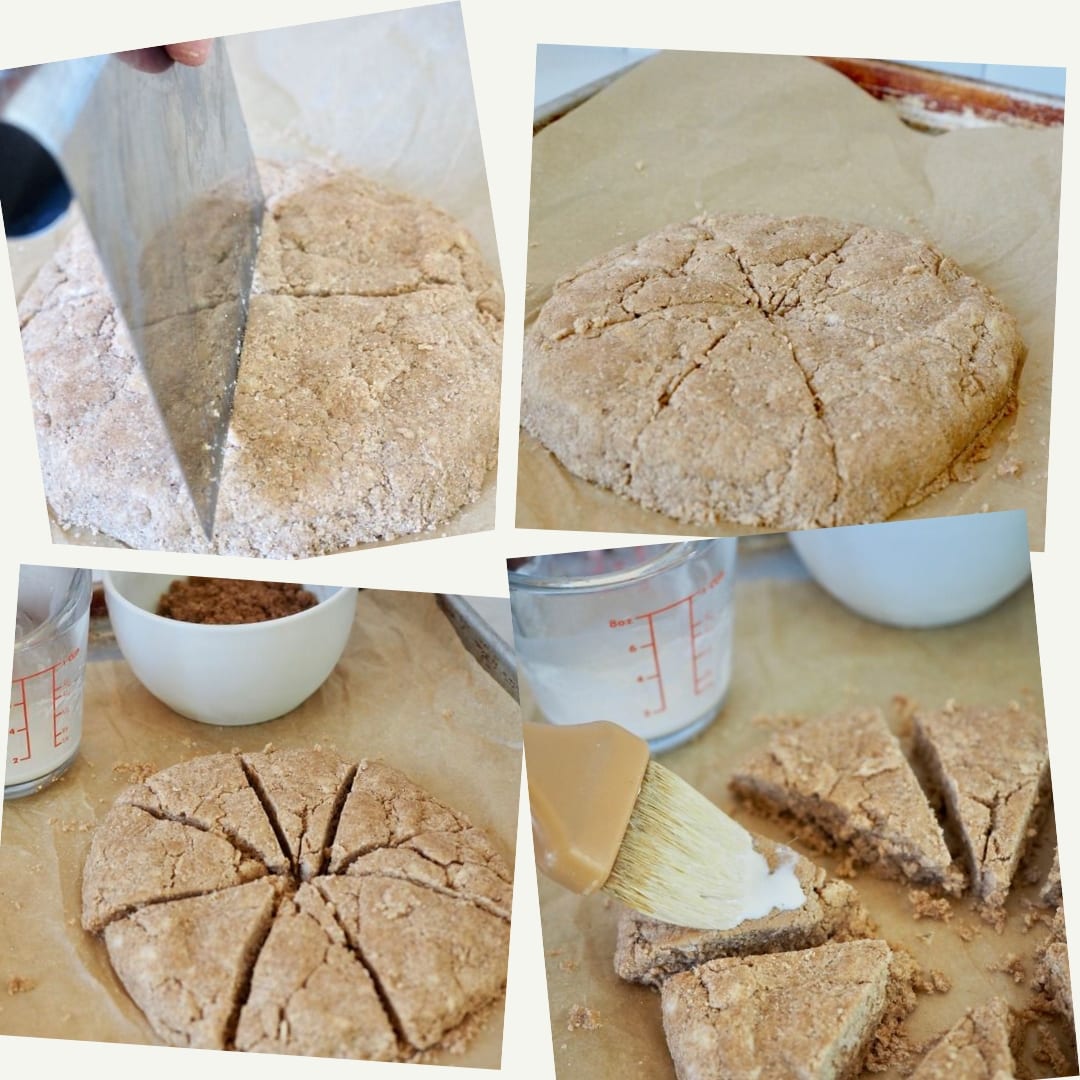 We are ready to bake! Do not worry about your scones being perfect, the crumb sitting perfectly on top, that buttery, sugary crispiness that sits around the edges, kind of makes the scones!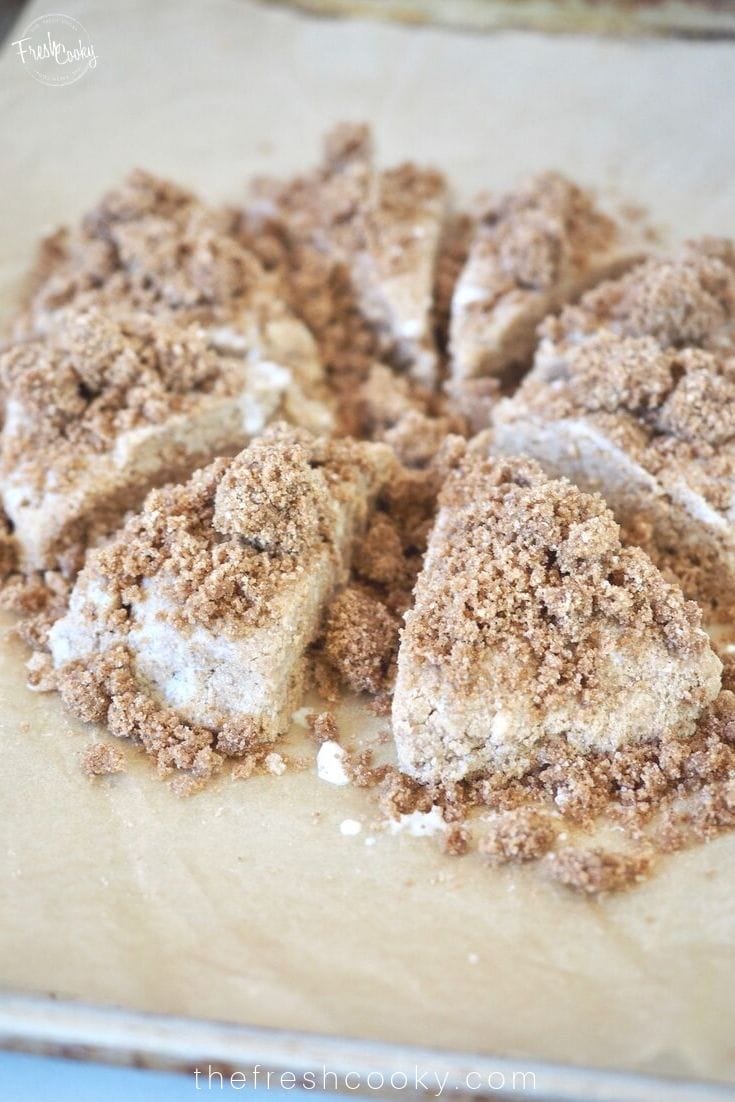 LOVE SCONES?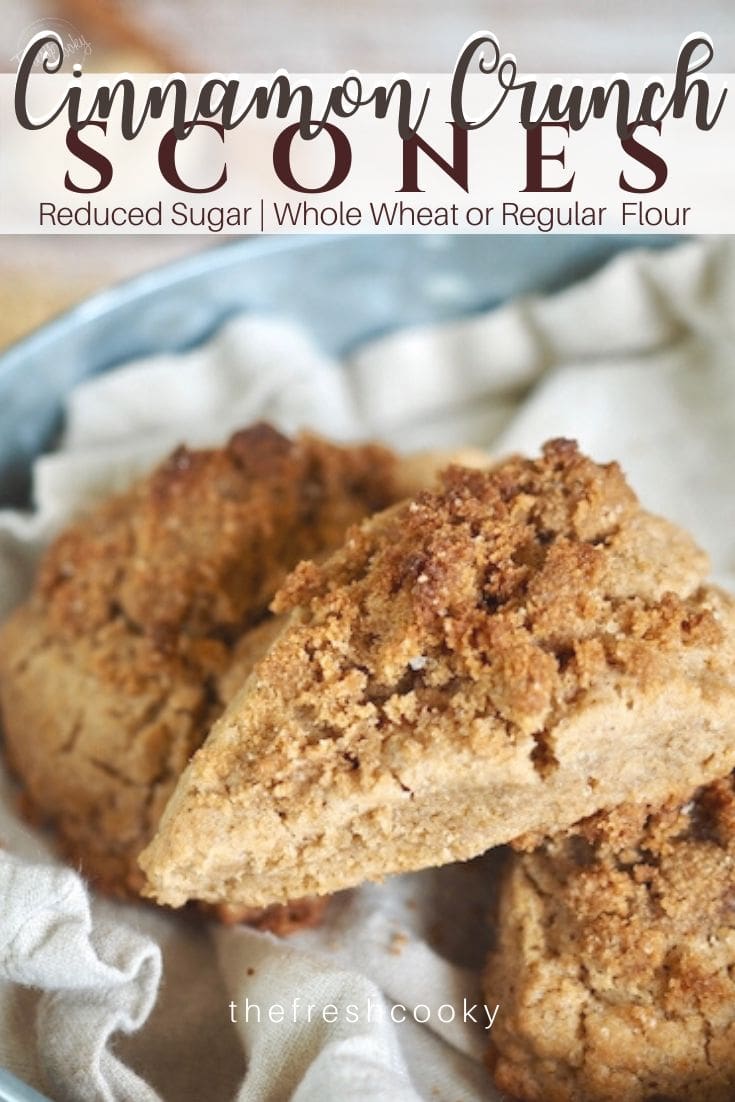 Like this recipe?
Don't forget to give it a ⭐️⭐️⭐️⭐️⭐️ star rating and comment below the recipe!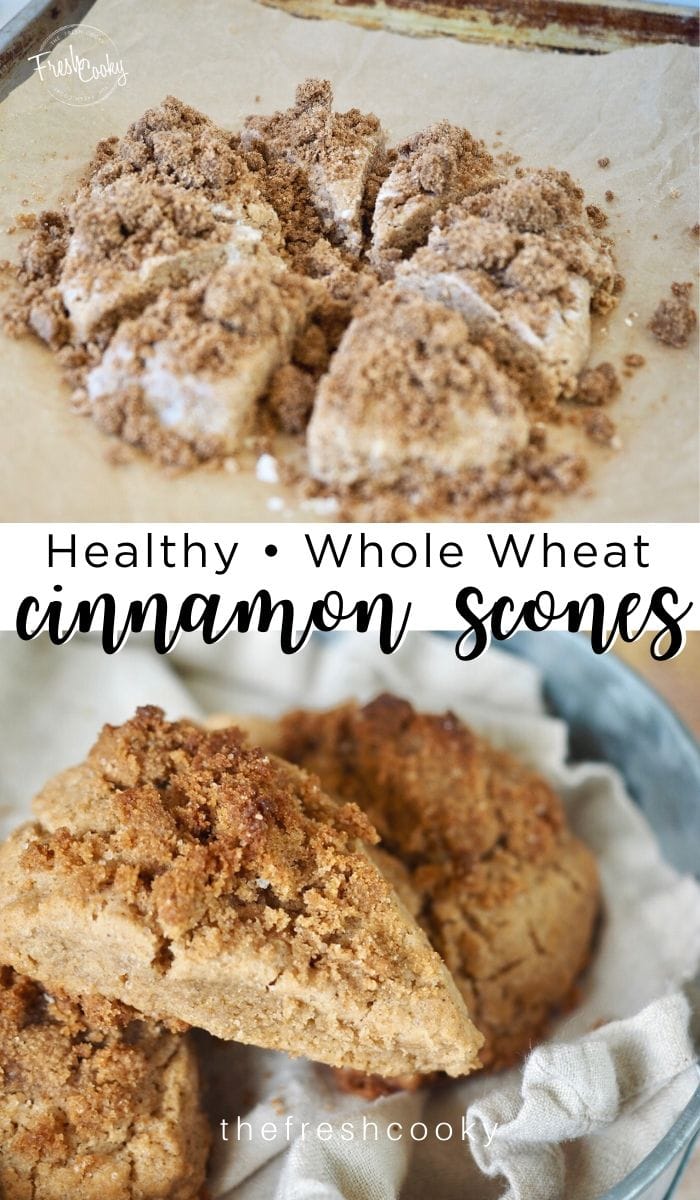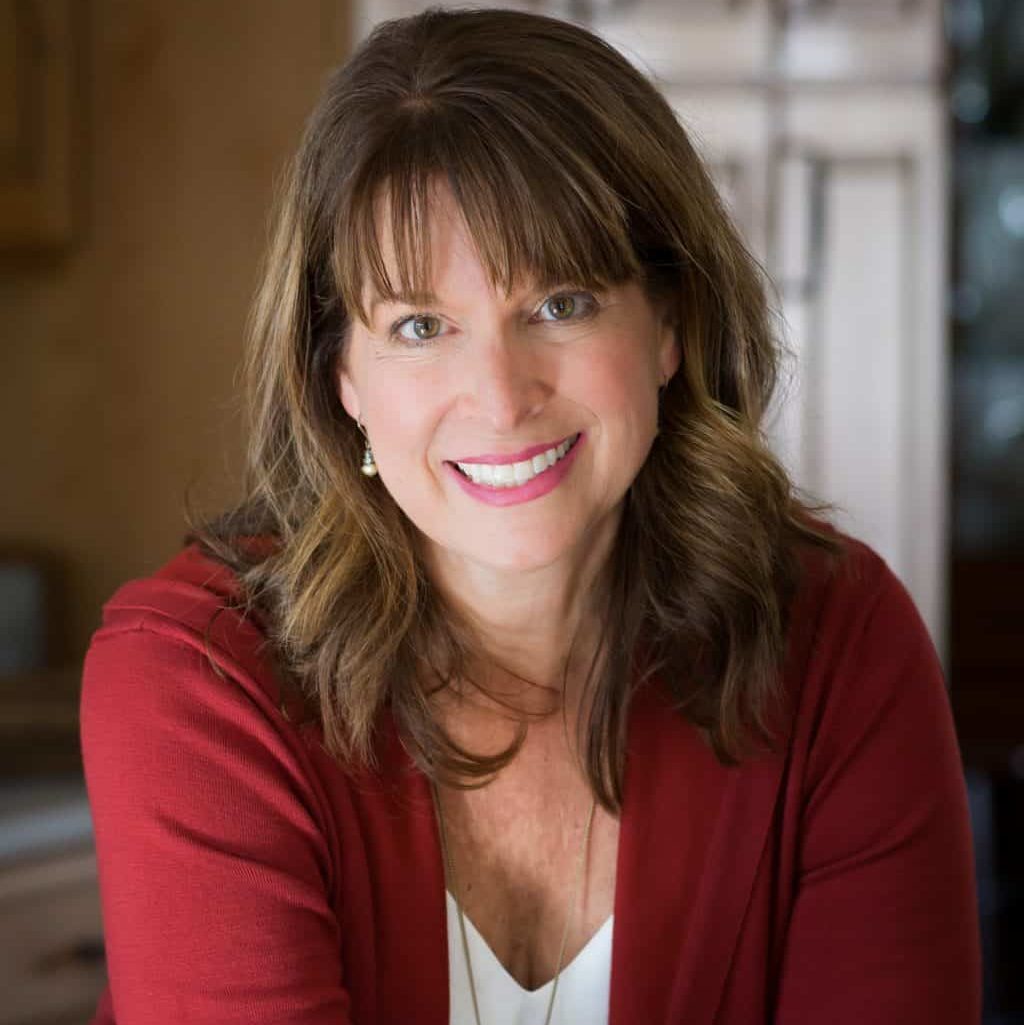 About Kathleen Pope
Recipe Innovator | Food Photographer | Food Writer
Hi, I'm Kathleen Pope. Here at The Fresh Cooky you will find easy, mostly from-scratch, trusted recipes for all occasions. From speedy dinners to tasty desserts, with easy step-by-step instructions. I am here to help teach you how to make mouthwatering recipes without spending hours in the kitchen. Read more about Kathleen here.