Easy Lava Cake Recipe for Two or more
As an Amazon Associate, I earn from qualifying purchases. Please read my disclosure policy.
Raise your hand if you have been intimidated by the popular chocolate lava cakes popping up all over? This easy Lava Cake recipe is so easy though! In less than 25 minutes you will have hot, chocolatey, gooey pudding centered lava cakes on the table.
Let's take the intimidation out of this elegant dessert! Whether you are making them for Valentine's day or any special occasion, this is the easy lava cake recipe for you!
Chocolate fan? You are in luck, check out these reader faves: Easy Chocolate Loaf (or Bundt) Cake; Chocolate Chocolate Chip Bundt Cake, Mini Chocolate French Silk Pies.
SPECIAL OCCASION MOLTEN LAVA CAKE RECIPE
I made these first awhile back for my chocolate loving son's birthday! and it didn't disappoint.
The original which I tweaked slightly is from Sally's Baking Addiction. This was perfect! To say he liked it would be an understatement! I'm pretty sure he licked his plate.
RECIPE INGREDIENTS
This easy lava cake recipe uses 7 all-natural ingredients, pure and simple, collect the following ingredients:
COCOA POWDER | unsweetened, for dusting the ramekins, just a few teaspoons
SEMI-SWEET CHOCOLATE* | High quality chopped chocolate bar or high quality chocolate chips are fine but won't yield quite as gooey a center!
UNSALTED BUTTER | normally I do not worry about this, but in this recipe, simple is better, keep it unsalted.
ALL PURPOSE FLOUR | I use organic all purpose unbleached flour
POWDERED SUGAR | also known as confectioners sugar or icing powder
SALT | regular fine, table salt works best here
EGGS | provides the lift for the gooey-goodness; you will need both egg yolks and whole eggs, I always use Large eggs in baking. See notes below regarding how to make eggless.
*Use a good quality chocolate (I used Ghirardelli baking bars), chocolate chips may be used, but will not melt the same; you will still get a gooey cake, but not nearly as lava-y as you will using a chopped chocolate bar.
How to Make Individual Chocolate Lava Cakes for Two
Preheat oven to 425° and prep 4 6 oz ramekins*. Using spray oil; spray ramekins well and then dust using unsweetened cocoa powder. I used oven safe, 8 oz ramekins.
*If not using ramekins, spray a 6 cup muffin tin or 6 out of 12 count muffin tin and dust with cocoa powder.
TFC PRO TIP | Place on parchment lined quarter sheet pan, for easy baking, removal and clean-up.
HOW TO MAKE CHOCOLATE LAVA CAKES
With just 10 minutes of prep, you will have this decadent molten lava cake recipe on the table.
Coarsely chop chocolate or measure out chocolate chips and cold butter. Place butter first in microwave safe bowl, then heat for 30 seconds in microwave, stir well.
Microwave for 30 seconds again, stirring well, if further melting still needed, continue.
Microwave in 20 second increments stirring well between, mine above only took 3 times. NOTE|Chocolate and Butter continue melting so stir well between heating.
Set aside to cool slightly 5-10 minutes.
Step two, whisk together in small bowl flour and powdered sugar. In another small bowl whisk the egg yolks and eggs together well.
Pour flour/sugar mixture into chocolate mixture, then pour whisked eggs.
Using a rubber spatula or wooden spoon gently combine ingredients until incorporated.
If batter is slightly lumpy, gently whisk out lumps, do not over mix
Scoop or spoon batter into prepared ramekins evenly
Place filled ramekins on quarter sheet pan <– my favorite brand!
Bake for 12-14 minutes* until sides are solid (dull looking) and centers are soft and glossy.
*If baking in muffin tin, bake only 8-10 minutes.
Let cool for one minute, then invert (using a hot pad) the ramekin onto the plate, jiggling and tapping to get it to release.
Serve immediately. If desired, serve with a scoop of your favorite vanilla or chocolate ice cream and a squeeze of chocolate.
CAN I MAKE LAVA CAKES AHEAD OF TIME?
Yes! I love simple recipes like this! Follow the simple steps below:
Make up the batter ahead of time, store in fridge and when ready, pour or spoon the batter into prepared ramekins* and bake.
In just 12 short minutes you will have warm, ooey-gooey, dark, rich and chocolatey lava cakes. Simple enough for a weeknight, elegant enough for a fancy dessert.
*Be careful if you pour into ramekins and refrigerate and then go straight into the oven, many glass products will shatter with big temperature changes. Remove and allow to come to room temperature for 15-20 minutes before baking.
CAN I BAKE AND FREEZE EASY CHOCOLATE LAVA CAKES?
Again, yes!
Bake the lava cakes, cool completely, wrapping in plastic wrap and freeze for up to 3 months.
When ready to serve, allow to thaw at room temp for 20-30 minutes, then reheat in microwave for 20-30 seconds until warmed through.
Look at that ooey-gooey lava like mess! You may need a fork and a spoon for this dessert!
High Altitude Adjustments for Molten Lava Cake Recipe
I did not have to adjust any ingredients for high altitude on this recipe, but do watch the baking time, high altitude will require less time, I baked for about 12-13 minutes tops!
Can I Make Easy Molten Cakes Gluten & Dairy Free
Absolutely! I recently held a cooking class (virtually) making these delicious lava cakes and several were dairy and gluten free. Here's what to do:
DAIRY FREE | Substitute butter with equal amounts of coconut oil and of course make sure your chocolate is dairy free.
GLUTEN FREE | Replace the small amount of all-purpose flour with equal amounts of gluten free all-purpose flour <– my favorite brand.
How About a Vegan or Egg Free Lava Cake?
I have not tried this personally, but when I have had to make other baked goods egg free I have used a banana to replace the egg, here are all of your options
TFC FIRST CHOICES
OIL| 1 ½ tablespoons vegetable oil + 1 teaspoon baking powder + 1 ½ tablespoons water = 1 egg
APPLESAUCE | ¼ cup applesauce = 1 egg
BANANA | ¼ cup mashed banana = 1 egg
More Egg Replacements
AQUAFABA | 3 tablespoons aquafaba = 1 egg
AVOCADO | ¼ cup mashed avocado is equal to one egg
1 tablespoon distilled white vinegar or apple cider vinegar + 1 teaspoon baking soda = 1 egg
FLEGG | Aka Flax Egg; 3 tablespoons warm water + 1 tablespoon finely ground flax seeds + 10 minutes standing time = 1 egg
If you give any of these a try, don't forget to comment below if it worked or it did not work!
More satisfying chocolate recipes!
Like this recipe?
Don't forget to give it a ⭐️⭐️⭐️⭐️⭐️ star rating and comment below the recipe!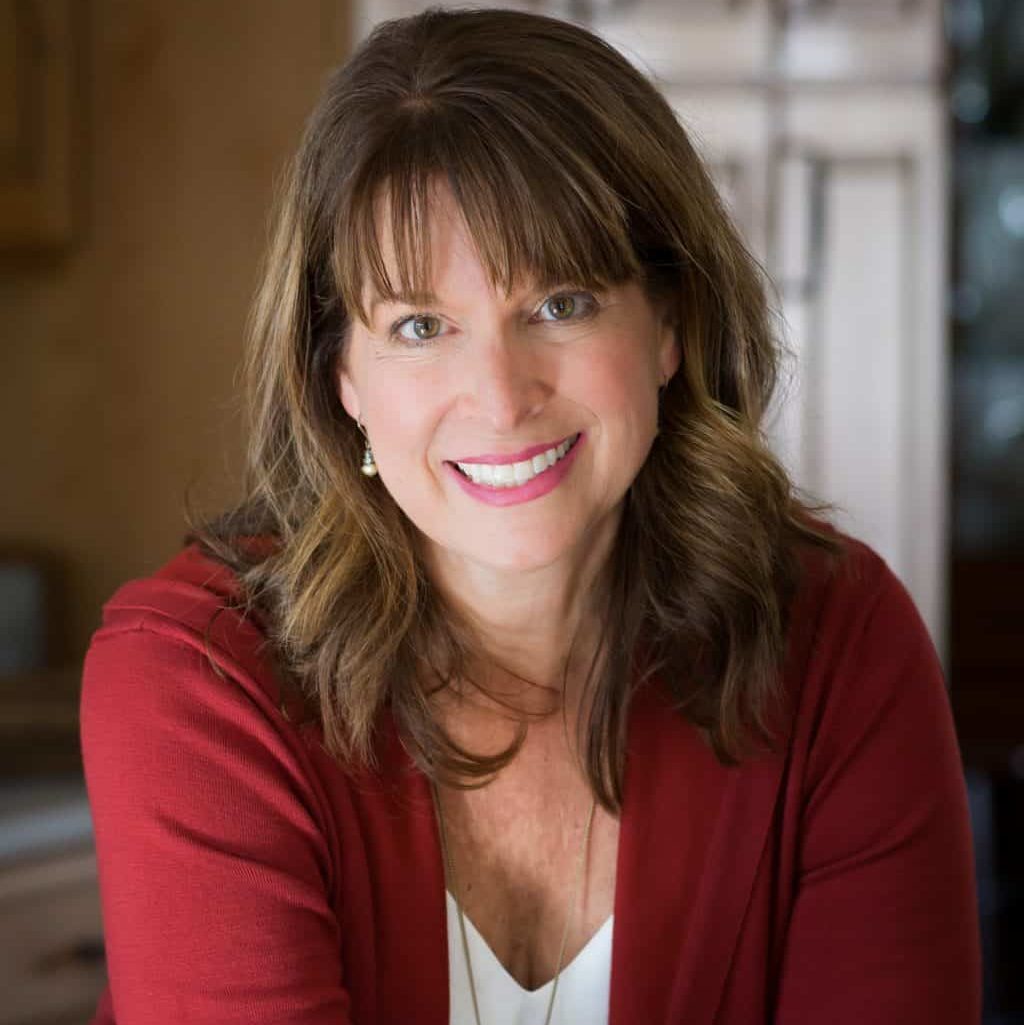 About Kathleen Pope
Recipe Innovator | Food Photographer | Food Writer
Hi, I'm Kathleen Pope. Here at The Fresh Cooky you will find easy, mostly from-scratch, trusted recipes for all occasions. From speedy dinners to tasty desserts, with easy step-by-step instructions. I am here to help teach you how to make mouthwatering recipes without spending hours in the kitchen. Read more about Kathleen here.