Fresh Strawberry Gin Cocktail
As an Amazon Associate, I earn from qualifying purchases. Please read my disclosure policy.
Let's make a beautiful Strawberry Gin Cocktail! This gorgeous pink gin and tonic uses a fresh strawberry syrup blended with your favorite gin and tonic for a fresh, bright, pink signature cocktail for spring and summertime. Great for Mother's Day, Bridal and Baby Showers, Easter or any summer cocktail hour.
The week before Easter, my mom texted me a copy of a recipe from a magazine she saw and said, "we should make these for Easter!" I was all in for this easy, naturally pink strawberry gin and tonic. I kinda think you will love it too!
If you are a fresh cocktail fan, then you will love this Blackberry Bourbon Smash, or Cherry Bomb — but while you are here, browse all of our cocktails.
Ingredients & Substitutions
I love a cocktail that has just a few ingredients and the fresher the better!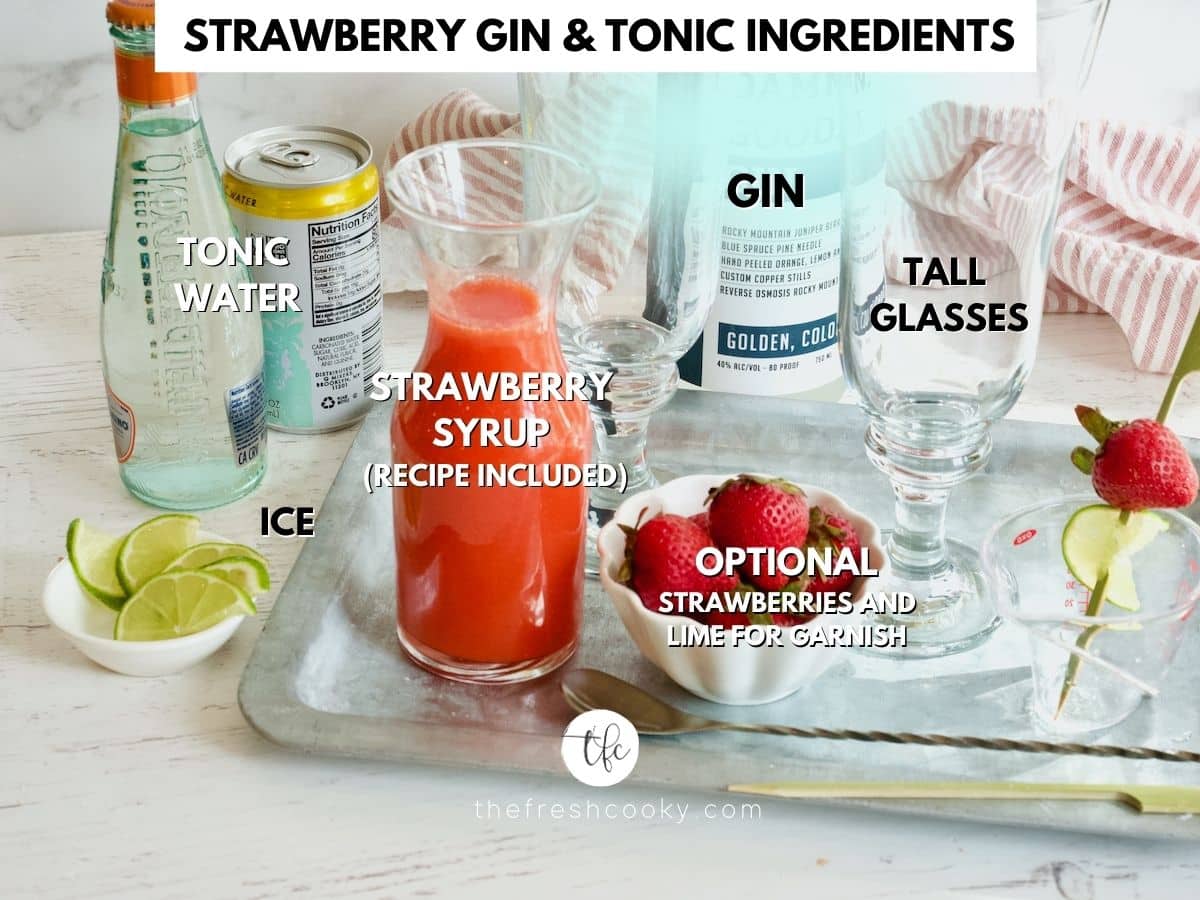 Fresh Strawberry Syrup | Recipe in the card at the end, this is what makes this the best Strawberry Gin & Tonic
Gin | I could tell you all sorts of things about which gin you should use, but I find that our taste is our guide, or our memories; Tanqueray Gin was my Daddy's fave and I will always be partial to it, as it reminds me of him!
Tonic Water | Use your favorite here, plain, citrus flavored, elderflower, all are great!
Fresh Strawberries | Just as a garnish or added touch.
Kathleen's Pro Lime Tip | To get the most juice from your limes, pop lime in microwave for 10 seconds then gently roll on counter before cutting OR plop lime in warmer water for 2-3 minutes.
How to Make a Strawberry Gin Fizz
Other than a little prep ahead of time, this Strawberry Gin Cocktail is a cinch to mix up!
Grab a couple of tall glasses, this is more of a "tall glass cocktail" if that is thing. This is a classic tall highball glass you could use too!
Fill them with ice and pour Fresh Strawberry Syrup over the top.
Measure and pour desired amount of gin, in the same measuring cup so you get all of that strawberry syrup.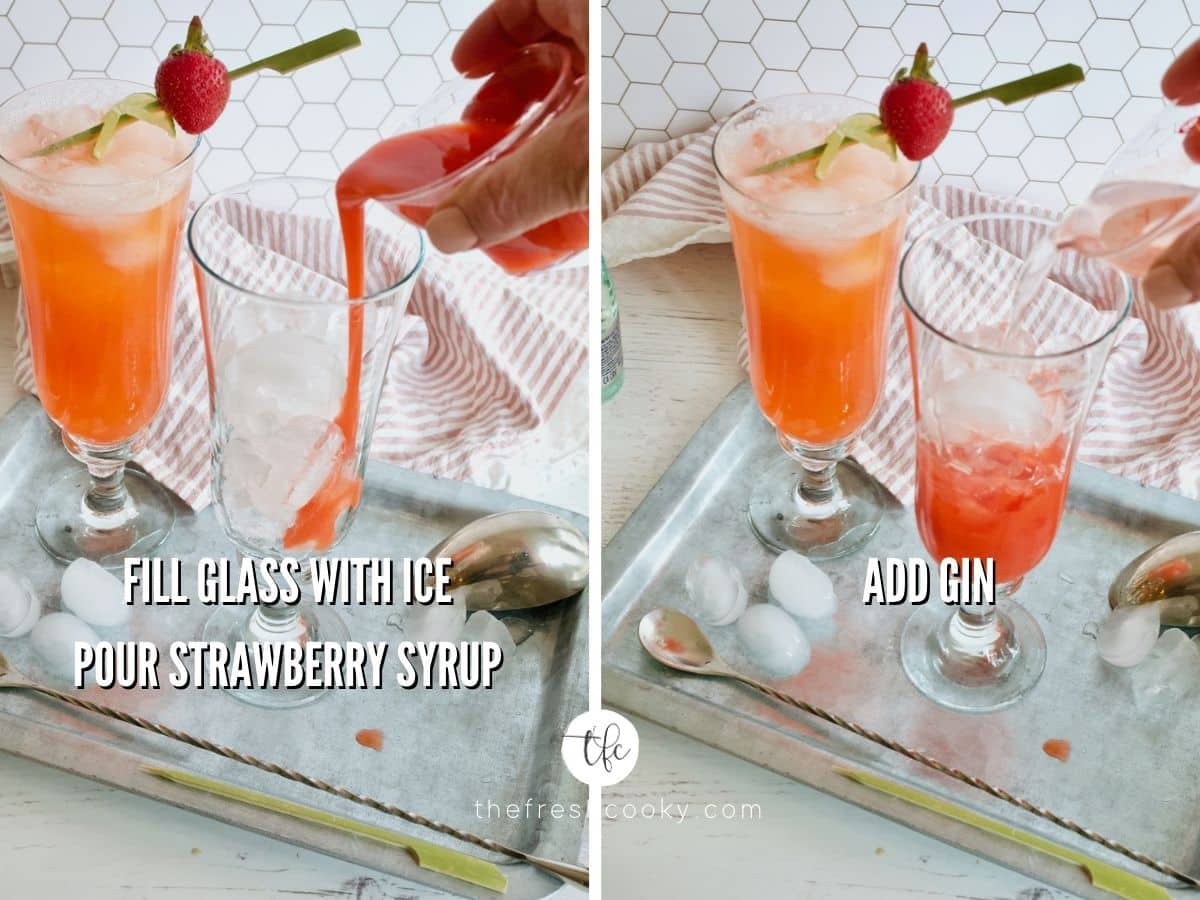 Top off with your favorite tonic water! For Easter I provided three options, Elderflower Tonic Water (a beautiful compliment to the strawberries), Citrus Tonic Water and plain ol' Tonic Water <== my favorite brand!
Give it a good stir so you mix through the strawberry syrup, better yet, pop in a pretty straw!
Sip responsibly on this delicious strawberry gin and tonic!
By the Glass or By the Pitcher – the Best Gin and Tonic
Normally I would easily give you by the pitcher measurements, but I believe that the best Gin & Tonic is best mixed individually.
Setting up a Cocktail Station
This is how I set up my Strawberry Gin Cocktail station for Easter, we had a smaller family gathering and my mom ended up bar-tending the first part! She did a fabulous job!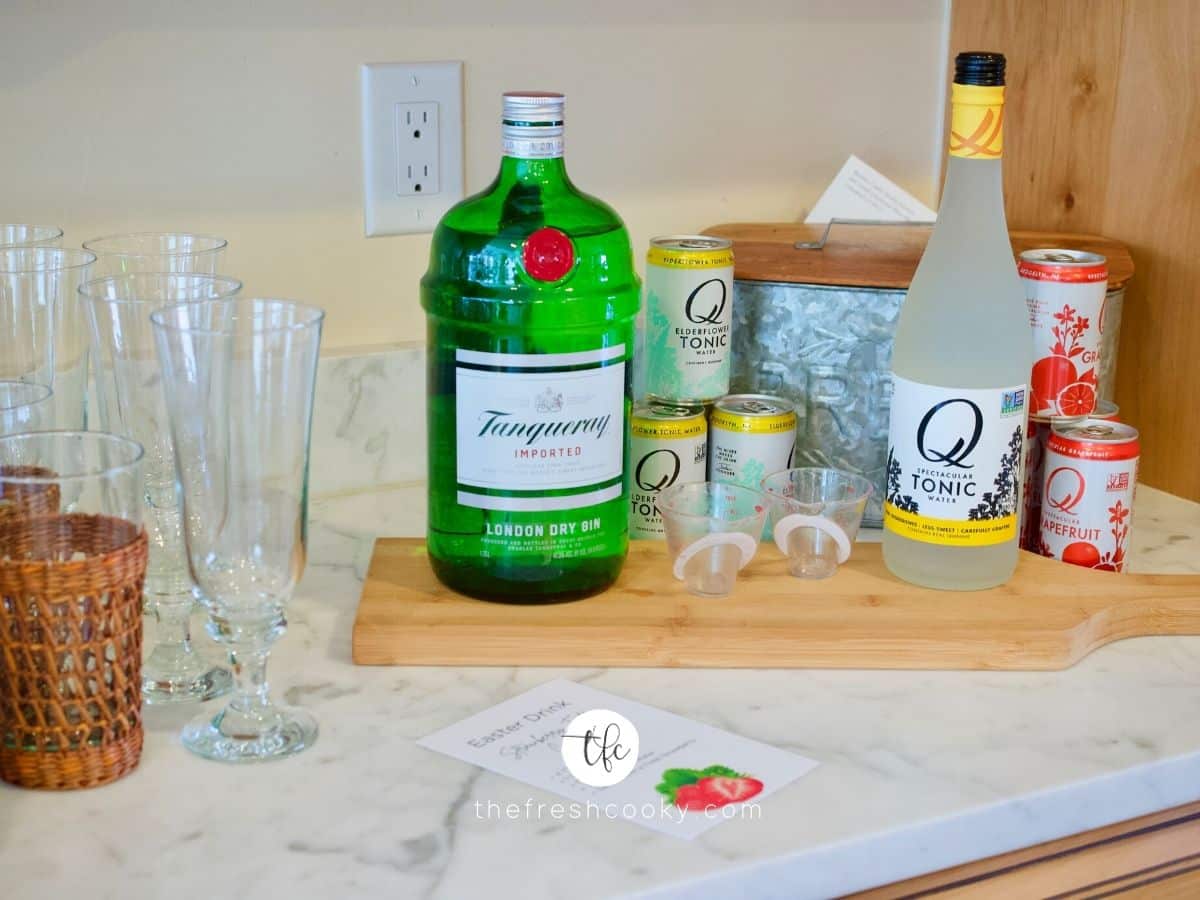 Place an ice bucket filled with ice and a scoop, near the empty glasses.
Place number of glasses needed for cocktail time, again a tall glass is best here, these are a few of my favorites: Infiniti Highball Glass and Bormioli Highball.
Provide an assortment (or not) of tonic water or alternate mixers, make sure you have plenty and of course the gin.
Place the strawberry syrup in a pretty pitcher and provide a measuring device, rather than using a jigger, this mini measuring cup is my favorite way to measure drinks, because even the most inexperienced bartender can look at the measurements and make sure they get it right.
Place the sticky items onto a cutting board or a large tray to help contain mess and spills, some cocktail napkins nearby will take care of spills.
Set out some tall spoons for stirring or straws and a bowl of fresh strawberries for garnish.
Don't forget to print out the beautiful sign (below) with instructions to make the strawberry gin and tonic for your guests!
How to rim a glass with sugar
A beautiful look for a Mother's day signature cocktail would be to rim these glasses in pink or regular sugar. BEFORE filling glasses with ice, do the following, this may be done ahead of time.
Pour some sugar onto a small plate – (pink sanding sugar would work great here, or make your own by placing sugar in baggie or container and add a drop of red or pink food color and shake until it colors the sugar to desired hue), all natural cane sugar or white sugar would work great here too.
Using a lime wedge, rub around the rim of glass.
Turn glass into sugar until rim is coated, set aside, repeat for number of glasses needed.
FREE PRINTABLE COCKTAIL SIGN
I made this sign for our Easter celebration and thought it would be fun to provide you with the same free printable instructions for your Strawberry Gin and Tonic Cocktail Station! Print on paper or cardstock, trim around edges and place on small stand or leave on counter near the station.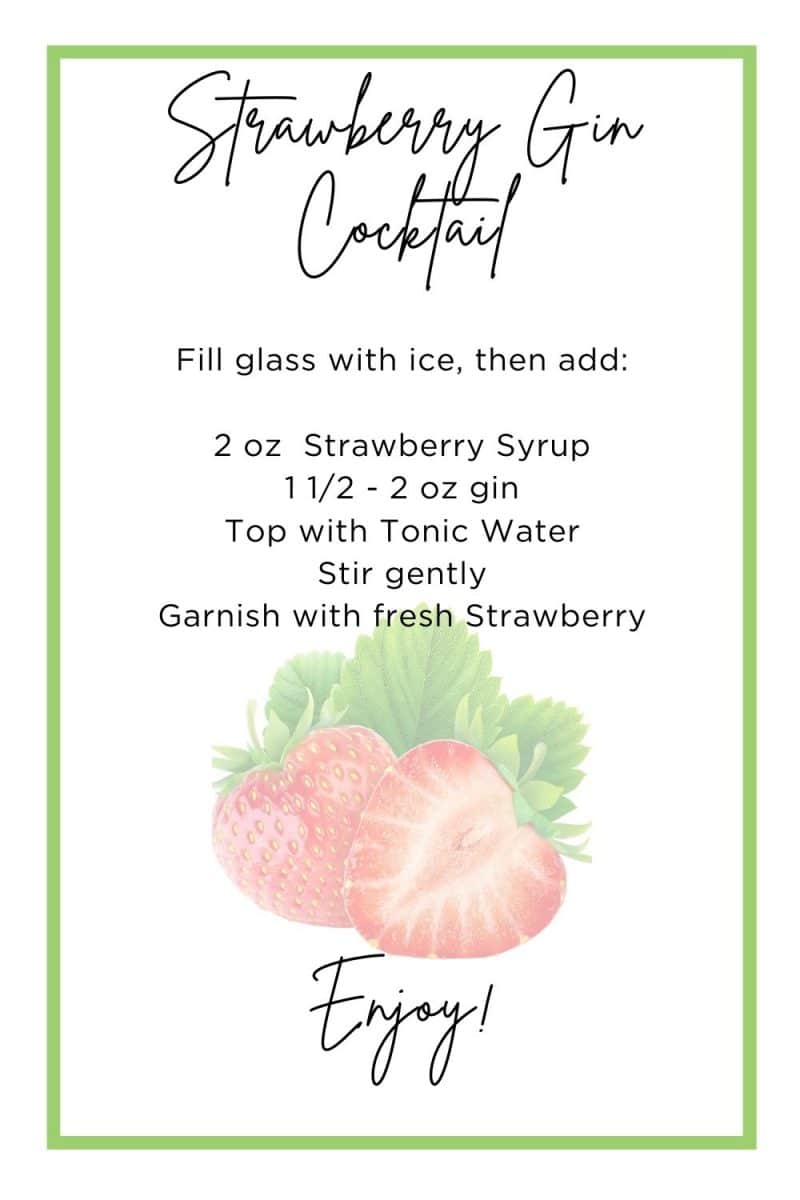 A window will open where you pop in your email address and I'll send you the pdf to the free instruction sign. For your free sign, click the button below:
Frequently Asked Questions
Can I make Strawberry Gin and Tonic ahead of time
You can get your strawberry syrup made ahead of time, but really for the best, freshest cocktail, you want to wait and mix it at the last minute. Get your guests involved, print that sign out from above and let them become their own mixologist!
Can I use something other than tonic water for a strawberry gin fizz?
Absolutely! Try lemonade, still or with bubbles like a San Pellegrino Limonata, use Sprite, Ginger Ale, Club Soda or simple seltzer water.
Can I use Vodka instead of Gin?
Yes, it won't be a gin and tonic mind you, but yes, this would still be delicious with vodka and a little lighter in calories.
Can I make this a Strawberry Fizz Mocktail?
You sure can, simple omit the gin and increase the tonic water.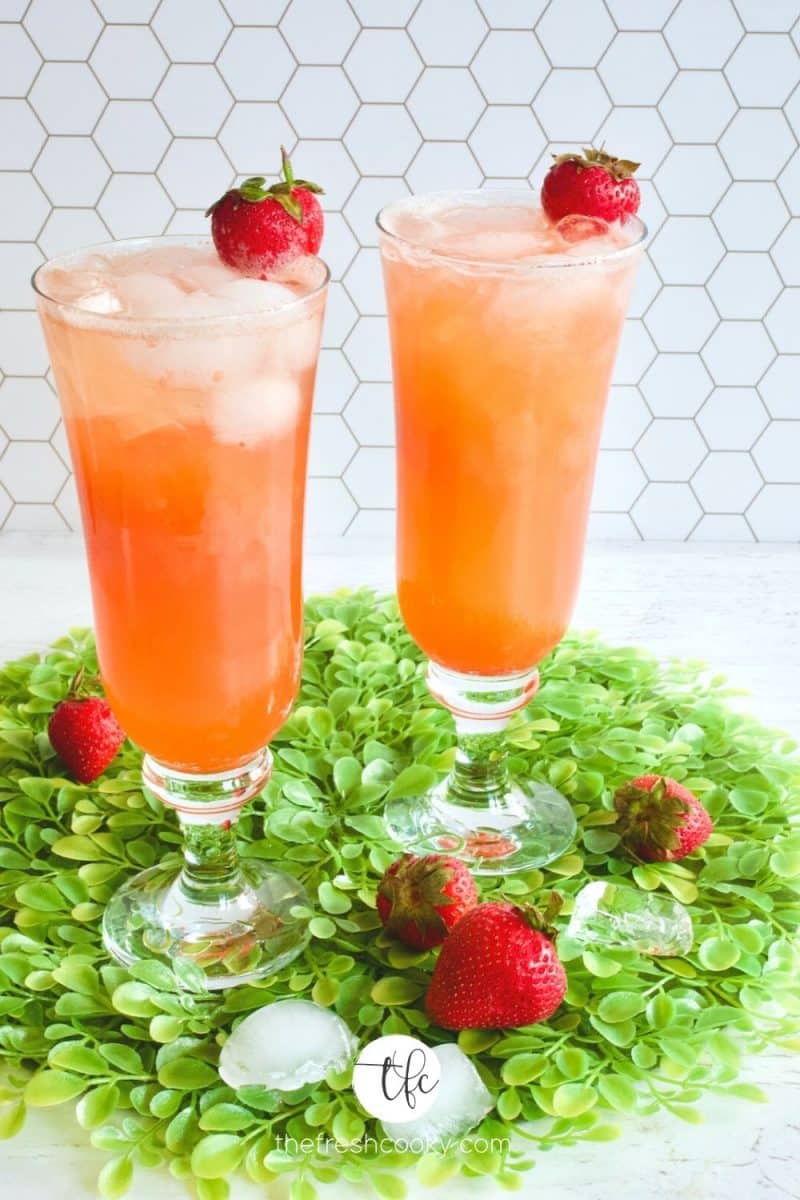 More great fresh, drink recipes:
Thanks for following along today on how to make this refreshing Strawberry Gin Fizz! If you tried it, be sure to pop down to the recipe card to rate it and leave a comment!
Like this recipe?
Don't forget to give it a ⭐️⭐️⭐️⭐️⭐️ star rating and comment below the recipe!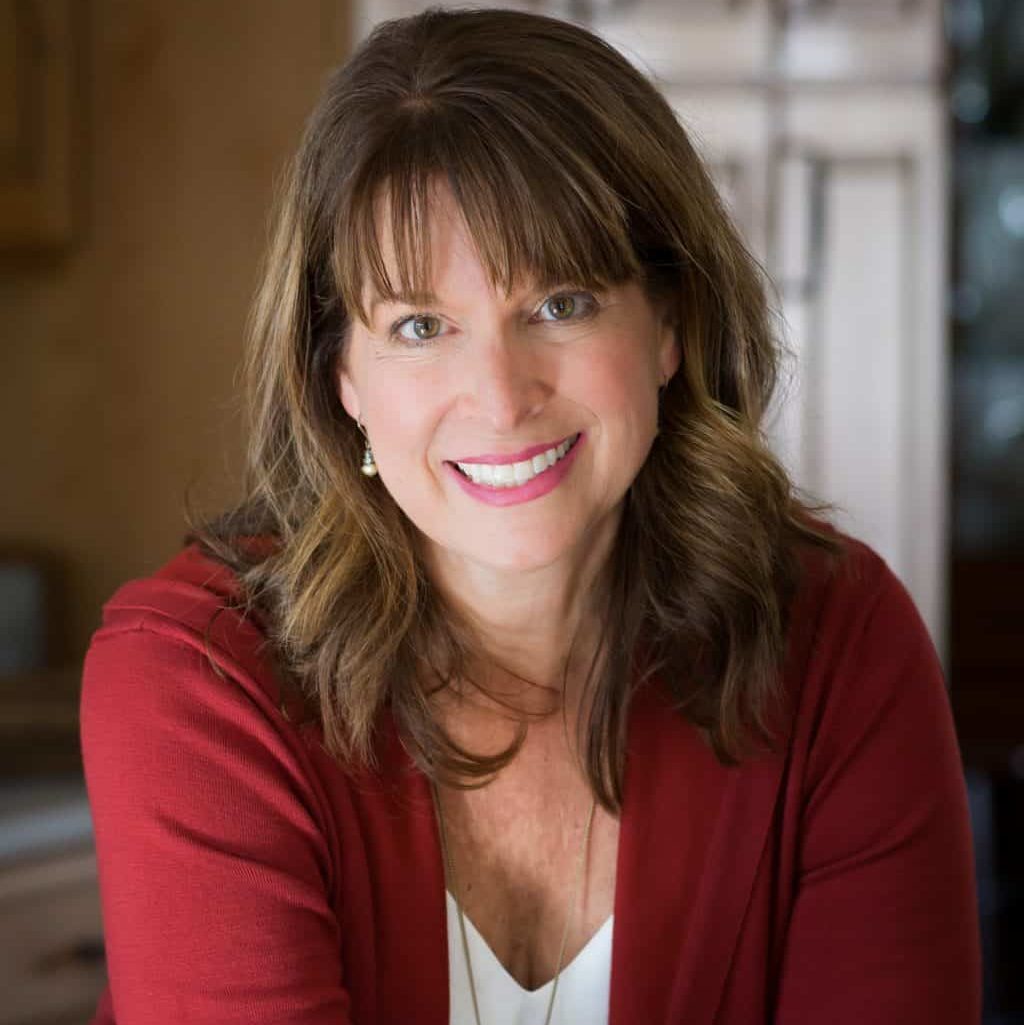 About Kathleen Pope
Recipe Innovator | Food Photographer | Food Writer
Hi, I'm Kathleen Pope. Here at The Fresh Cooky you will find easy, mostly from-scratch, trusted recipes for all occasions. From speedy dinners to tasty desserts, with easy step-by-step instructions. I am here to help teach you how to make mouthwatering recipes without spending hours in the kitchen. Read more about Kathleen here.