No Bake Lemon Icebox Pie Recipe
As an Amazon Associate, I earn from qualifying purchases. Please read my disclosure policy.
This recipe for easy lemon cream cheese pie is amazing! Ready to chill in about 30 minutes, made with real lemon juice, all tucked into an amazing Golden Oreo cookie crust. With a little chill time, this easy lemon pie recipe will become your go-to dessert on a hot summer day.
It doesn't matter what you call it: No Bake Lemon Pie, Lemon Cream Pie, Lemon Cheesecake Pie, Lemon Ice Box Pie, Lemon Icebox Pie recipe from Eagle Brand or Luscious Lemon Pie — you will love this perfectly sweet-tart lemon no bake pie!
Citrus cream pies are one of our favorites, our most popular recipe is this Easy Award Winning Key Lime Pie, this Old Fashioned Lemon Icebox Pie with condensed milk will become a new favorite — guaranteed! But if it's chocolate you like, this No Bake Chocolate Pie is calling your name.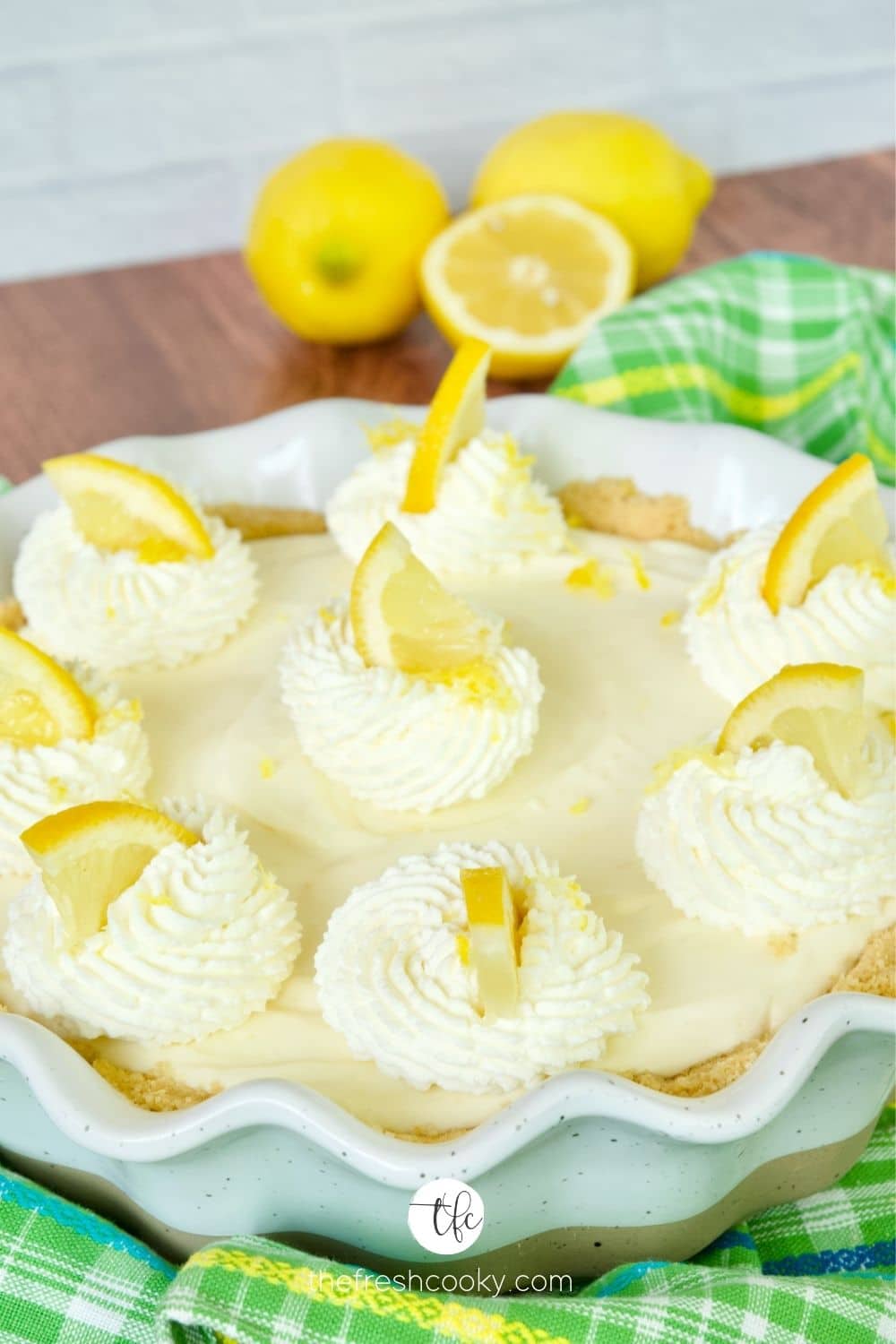 Why You Will Love this Lemon Cream Cheese Pie
Anyone can make this sweet-tart Lemon Cream Cheese pie, ready to chill in about 30 minutes!
EASY! Lemon cream pie is the best easy summer dessert because, it is no bake and takes minutes to whip up!
SIMPLE INGREDIENTS | Ingredients that are easy to purchase at your local grocery store!
CREAMIER lemon cream cheese pie, because we use Italian cream cheese, Mascarpone!
DECORATE FOR THE OCCASION | Making a 4th of July dessert? Add berries and gold star sprinkles. How about for a bridal shower, use raspberries and shaved white chocolate and sprinkle gold edible hearts!
TASTE | The perfect balance of sweet, light, creaminess married with the tartness of the lemon juice and zest. Fabulous lemon flavor!
MAKE AHEAD | I love make ahead desserts, make this no bake lemon the day before you need it!
Patriotic Pie
Easily dress this pie up with berries and shaved white chocolate and little edible gold stars for a fantastic Patriotic, 4th of July dessert. I'll show you how!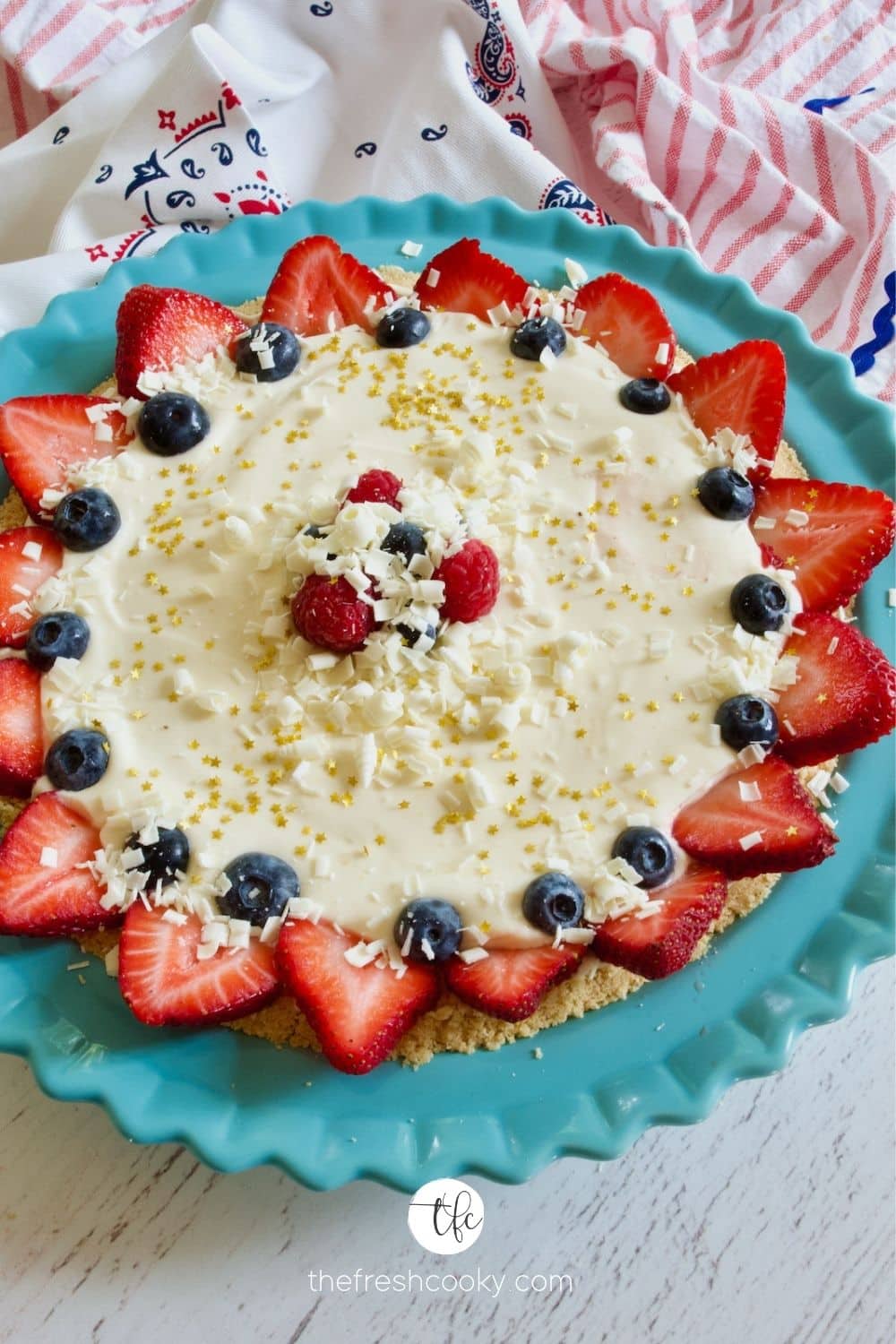 Simple Ingredients
Ingredients & instructions are in the printable recipe card at the end of this post. Instead of using Eagle brand milk, I opted for Organic sweetened condensed milk.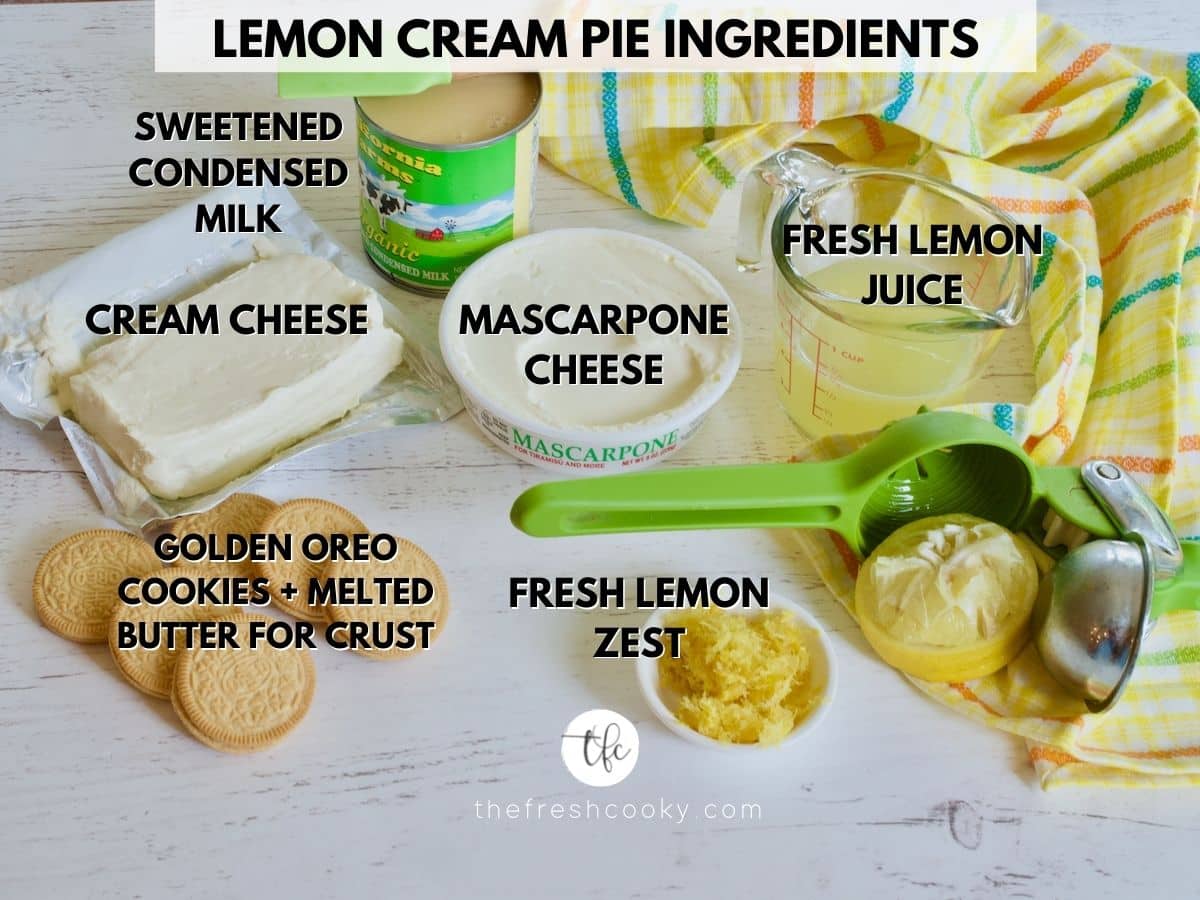 Golden Oreos | you can certainly use other brands as well, I've had success using Gluten Free cookies & Organic brands of sandwich cookies for my cookie crusts.
Butter | you know the saying, everything is better with butter!
Cream Cheese | I use full fat Organic cream cheese, I haven't tried this recipe with reduced or Neufchatel, let me know if you do!
Mascarpone Cheese | An Italian cream cheese, higher in fat and way creamier, if you cannot find it, you can substitute with regular cream cheese. It's usually found in the deli area with other specialty cheeses, like Mozzarella, Burrata and Romano.
Lemon Zest | I love a lot of zest when baking, I zested all of my lemons, use at least 1 tablespoon.
Fresh Lemon Juice | You need about 4 fresh lemons to get enough juice, this is a nice tart pie. Bottled lemon juice can have an off taste, due to preservatives.
Sweetened Condensed Milk | It provides structure and adds the perfect amount of sweetness to the cheesecake like filling. I used organic, but feel free to use the original Eagle brand sweetened condensed milk.
Optional Toppings for your lemon cream cheese pie
Fresh Strawberries | sliced and arrange in any pattern you choose!
Fresh Blueberries | washed and dried, place as many as you choose
White Chocolate Bar | Use a vegetable peeler, hold the chocolate bar and peel away from you creating chocolate curls and shavings.
Whipped Cream with wedges of lemons and some extra lemon zest
How to Make No Bake Lemon Icebox Pie
Step 1 | Make the Cookie Crust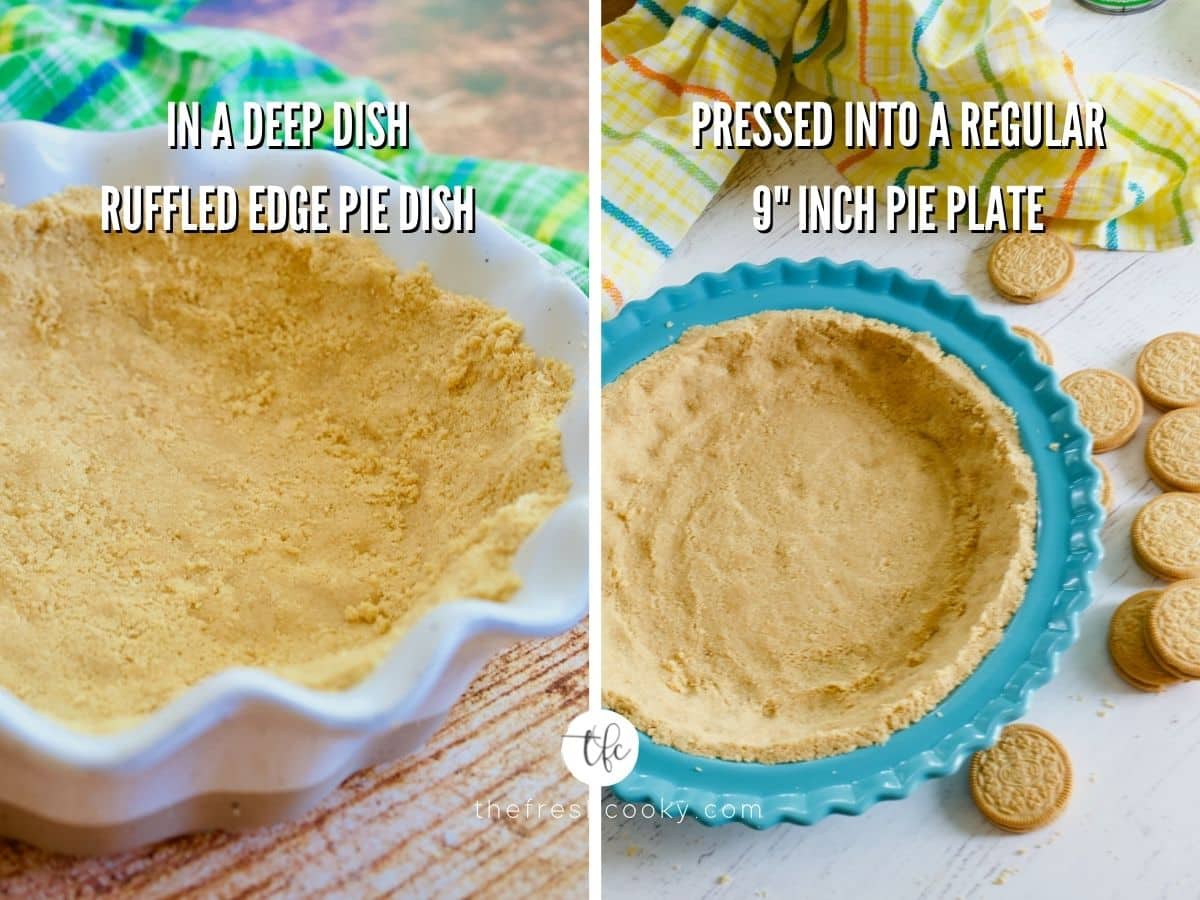 Place Oreo cookies into food processor and pulse until fine crumbs, or place in baggie and crush with rolling pin.
Mix melted butter into cookie crust, pressing into a 9″ pie plate. If you would like to see more how to do it, visit this post Oreo Cookie Crust.
Place in freezer for about 30 minutes while you make the pie filling.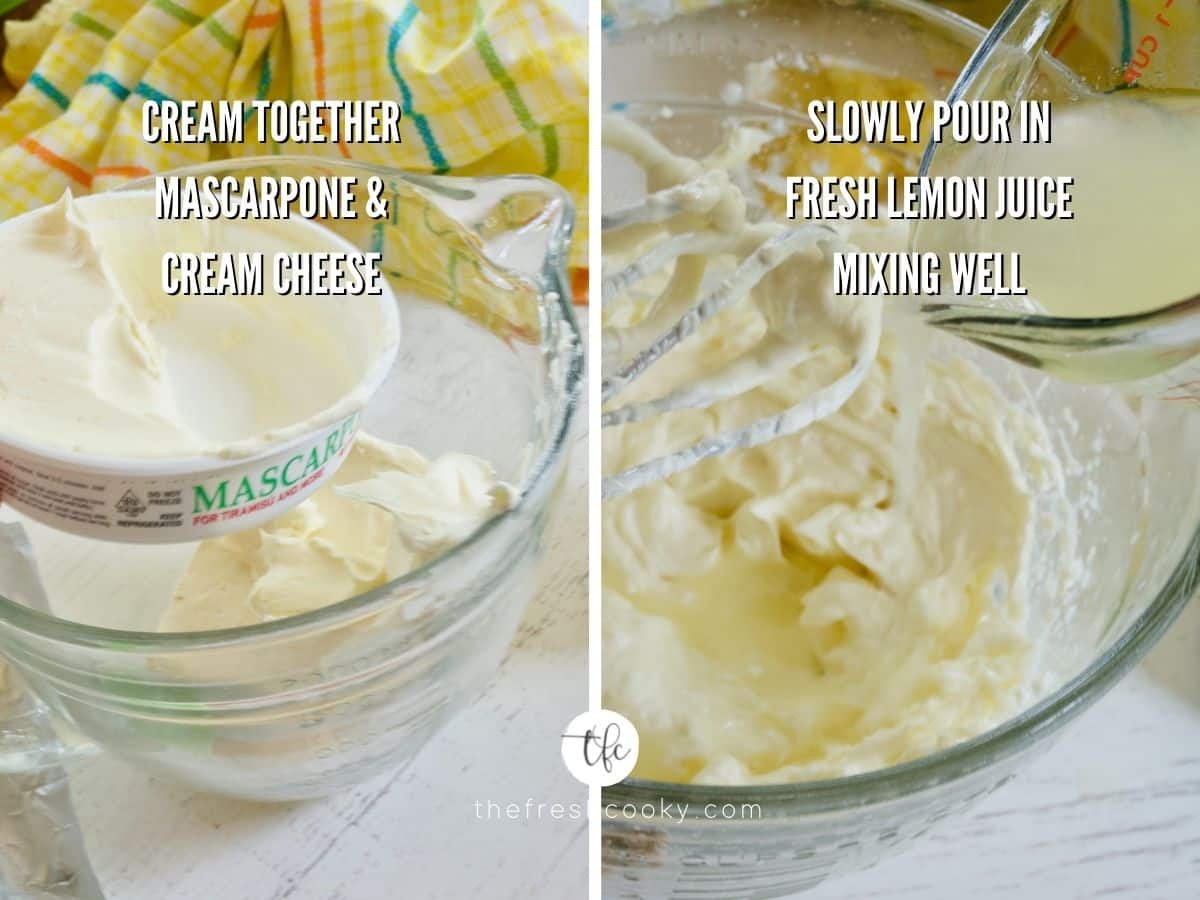 Step 2 | Making the Lemon Cream Filling
In a large bowl (my favorite) add cream cheese and mascarpone cheese, mixing with hand mixer or hand whisk (muscles!) or in a stand mixer for 1-2 minutes until light and fluffy.
With mixer on, slowly pour in lemon juice and lemon zest until combined and smooth.
Slowly pour in condensed milk while mixing, then increase speed on mixer to high and mix well scraping down sides once or twice, for 2 minutes until thick and smooth.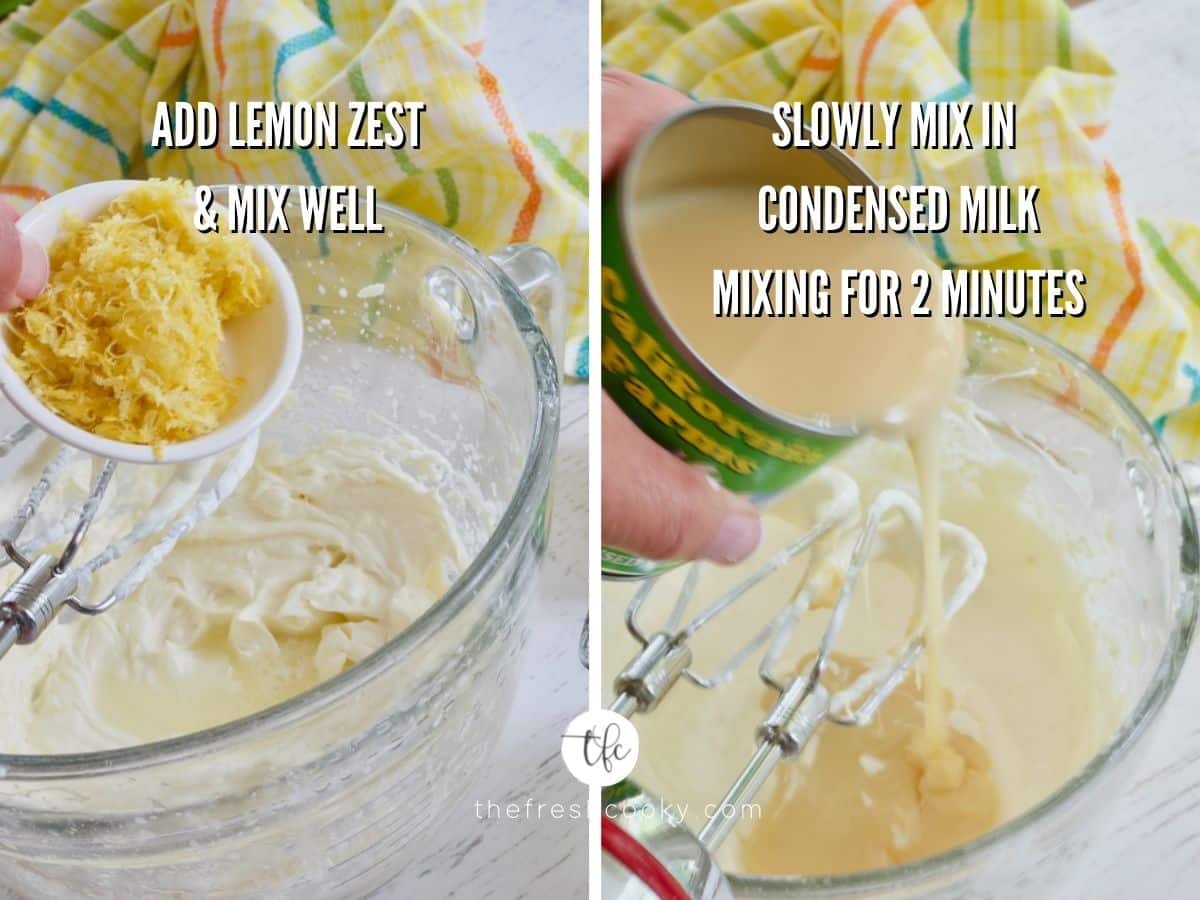 Step 3 | Making Icebox Lemon Pie Recipe from Eagle Brand
Pour lemon cream cheese filling into prepared crust, lightly cover with plastic wrap and refrigerate at least 4 hours, preferably 8-10 hours.
Decorate if desired with fruit or whipped cream just prior to serving.
How to Make Stable Whipped Cream
Add heavy whipping cream to a bowl or stand mixer, using the whisk attachment beat until thickened, then add vanilla extract and powdered sugar to desired taste. Continue whipping until stiff peaks form, just before it turns to butter, it should be really thick.
Spoon into plastic bag or piping bag with desired tip and either store in fridge until ready to use, or pipe in desired pattern. ==>> See my post on how to make the best homemade Cool Whip or Stabilized Whipped Cream! <<==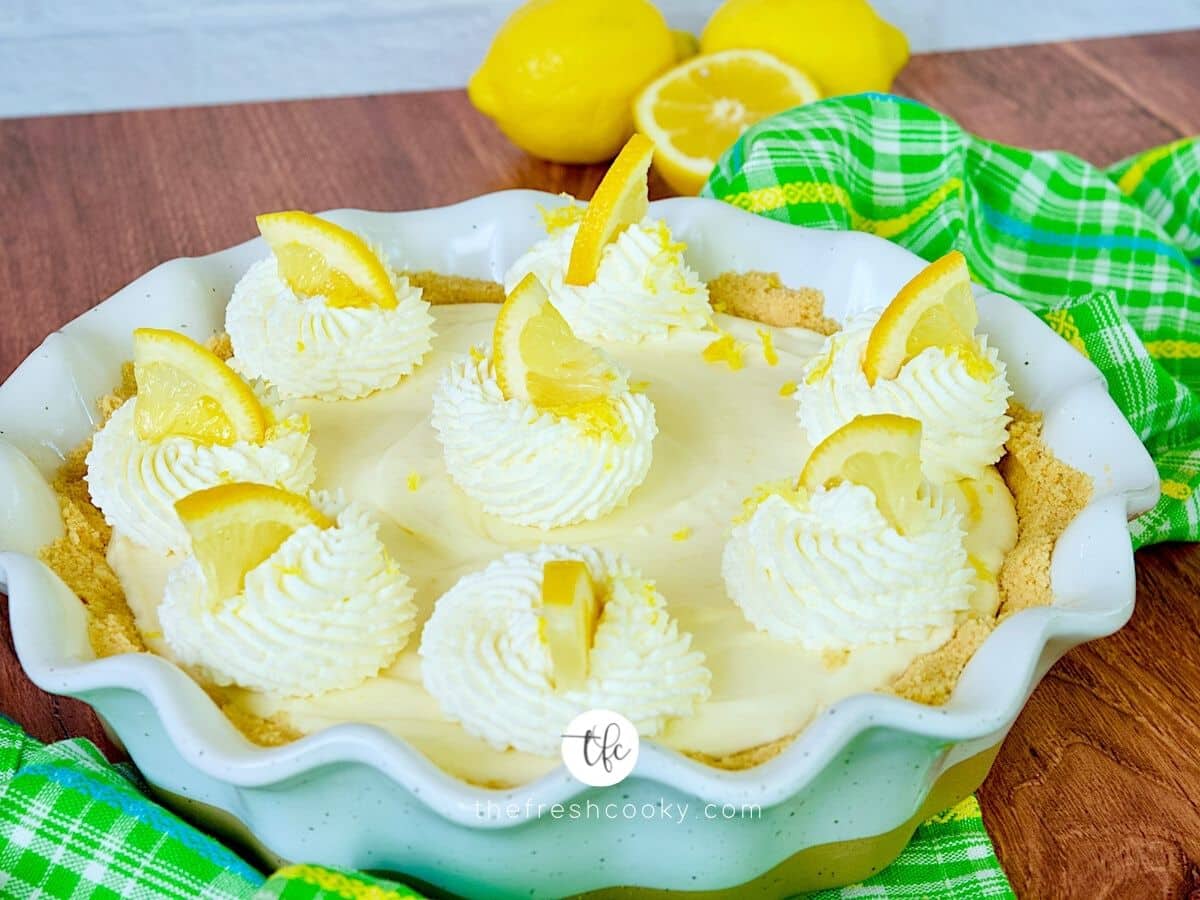 Tips
This pie will thicken and firm as it cools, and you need at least 4 hours of chill time, of course it still tastes amazing, but the pieces will be easier to serve the longer you chill it.
When incorporating your lemon juice and condensed milk, be sure to do it slowly, whisking or mixing well while you are adding, then continue to mix for several minutes, this will bind the ingredients together better.
For a more tart lemon cream pie, add more zest, adding much more lemon juice will thin out the ingredients.
Frequently Asked Questions
Is this the same as a Lemon Luscious Pie?
I grew up with my mom making the lemon luscious pie, creamy and delicious, but it's is a bake recipe, as it has eggs in it, which is not a bad thing, I just wanted to bring you a simple, easy recipe!
Can I make this dessert Gluten-Free and Dairy Free?
Gluten free absolutely! The filling is naturally gluten free, just replace the cookies with your favorite gluten free sandwich cookies or even GF graham crackers (see my recipe in Key Lime Pie).
Dairy Free | try using plant based butter in the crust (make sure the cookies don't have dairy), swap plant based cream cheese for both cheeses and use Coconut Sweetened Condensed milk in stead of regular.
Do you remove the cream from the Oreo cookies?
When I made this for my book club, I think I had at least 3 of my girlfriends ask if you removed the cream in the cookies, no, you leave it in when making a cookie crust, it helps bind the crust together along with the butter.
How much lemon juice is in a lemon?
It really depends on the freshness of the lemon and the size of a lemon. Generally speaking a medium fresh lemon will yield about 2 1/2 tablespoons.
How can I get more juice out of my lemon?
When choosing your lemons, choose those that are firm, but yield to some pressure, you do not want a lemon with a really thick rind, there is probably more rind than lemon.

To get more juice from your lemon, try these two tricks: 1) Place lemon on cutting board or counter and firmly roll with palm of hand until it starts to yield slightly. 2) Place lemon in microwave for about 10 seconds, then roll and squeeze.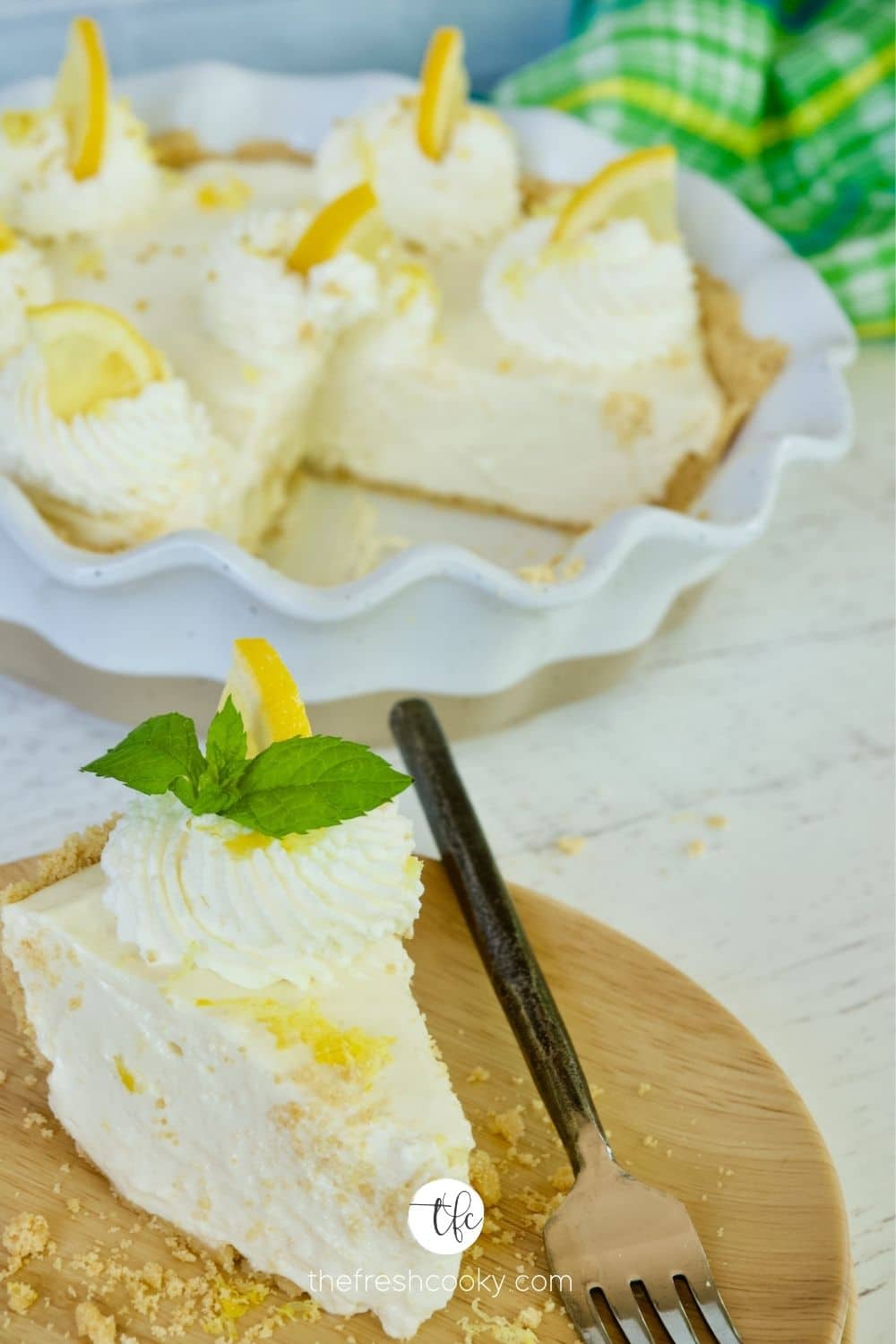 Recommended Tools
You don't really need any special tools for this luscious lemon pie, but here are a few that will make it easier!
Storage instructions
Make up this no bake lemon icebox pie up to 24 hours ahead of time, but at least 4 hours. Keep covered and refrigerate any leftovers. This is delicious and fine to eat up to 7 days after making, though the cookie crust might be a bit soggy.
Red White and Blueberry Cream Pie
Easily transform this lemon ice box pie into a red, white and blueberry cream pie!
Simply slice strawberries and arrange in any patter, adding fresh blueberries and if desired, some shaved white chocolate and gold edible sprinkles. It's the perfect Patriotic dessert!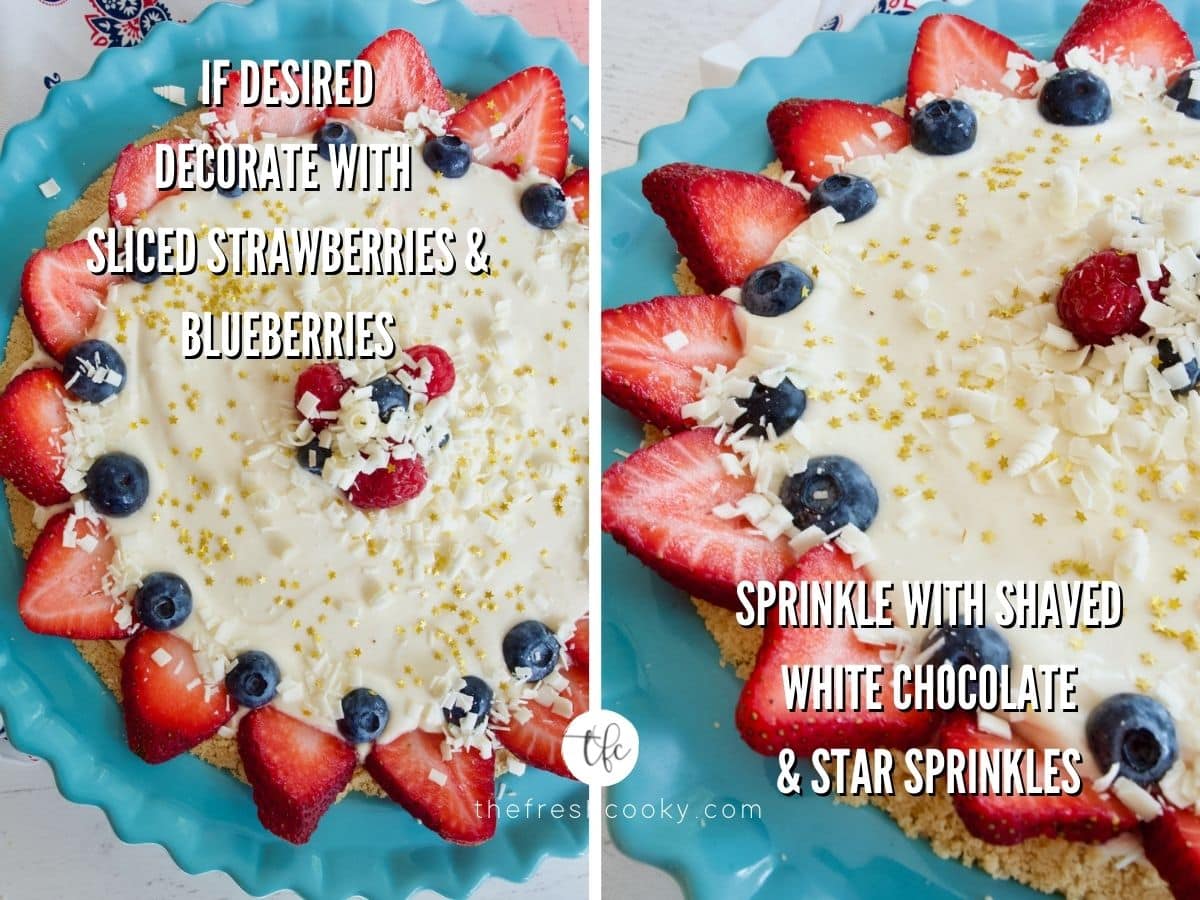 Lemon Lover?
If you are a lemon lover like I am, you will love these lemon forward recipes!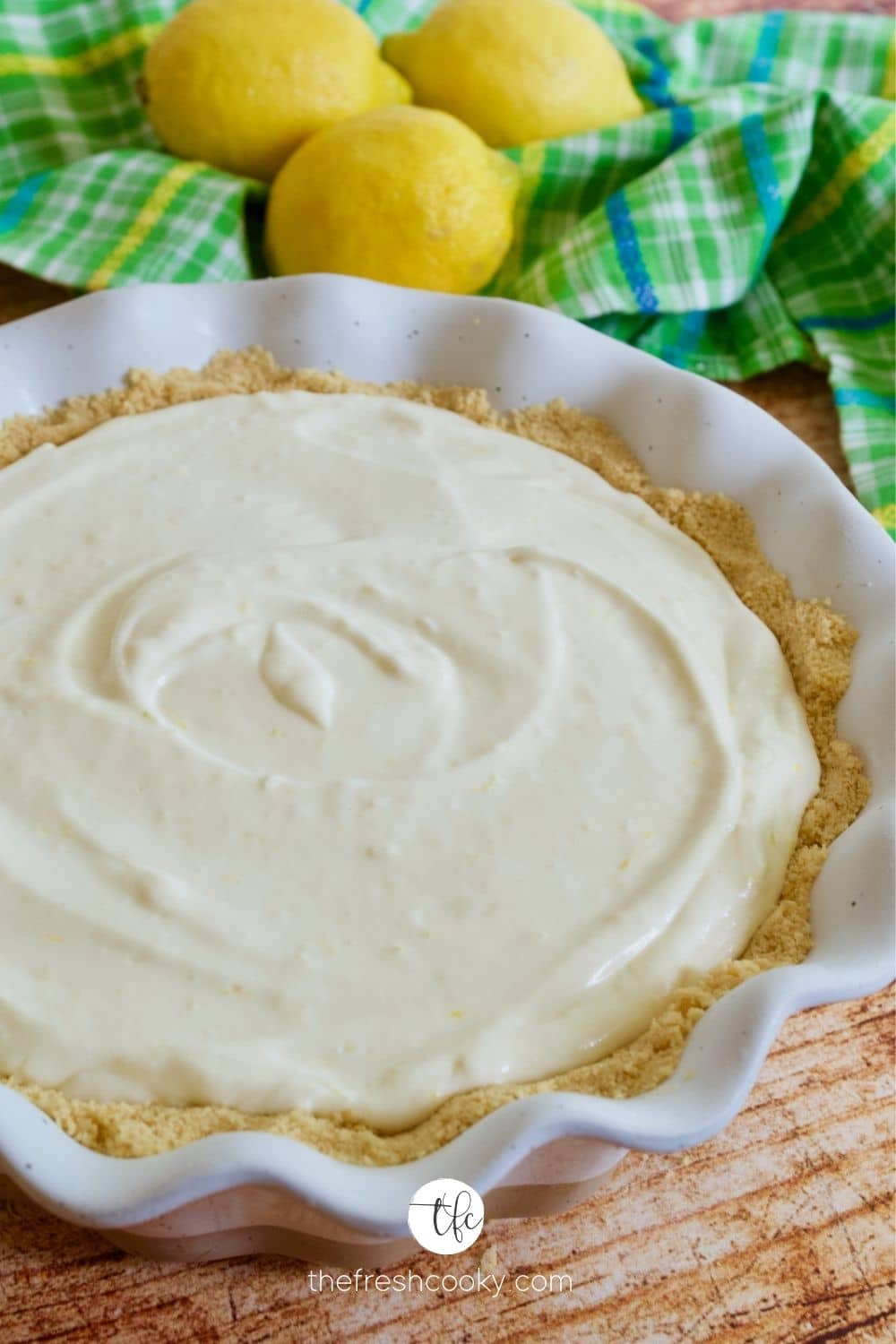 Variations & Substitutions
Make using a homemade graham cracker crust, follow the how to on my Key Lime Pie recipe, the crust will need to be baked and cooled, so keep that in mind.
Swap out the lemons with limes! Use the same amounts, according to your personal taste, Lime no bake pie recipe!
Make using chocolate Oreo's versus Golden Oreo's for a striking lemon yellow and black dessert.
If you liked this no bake lemon pie recipe, more great desserts!
Like this recipe?
Don't forget to give it a ⭐️⭐️⭐️⭐️⭐️ star rating and comment below the recipe!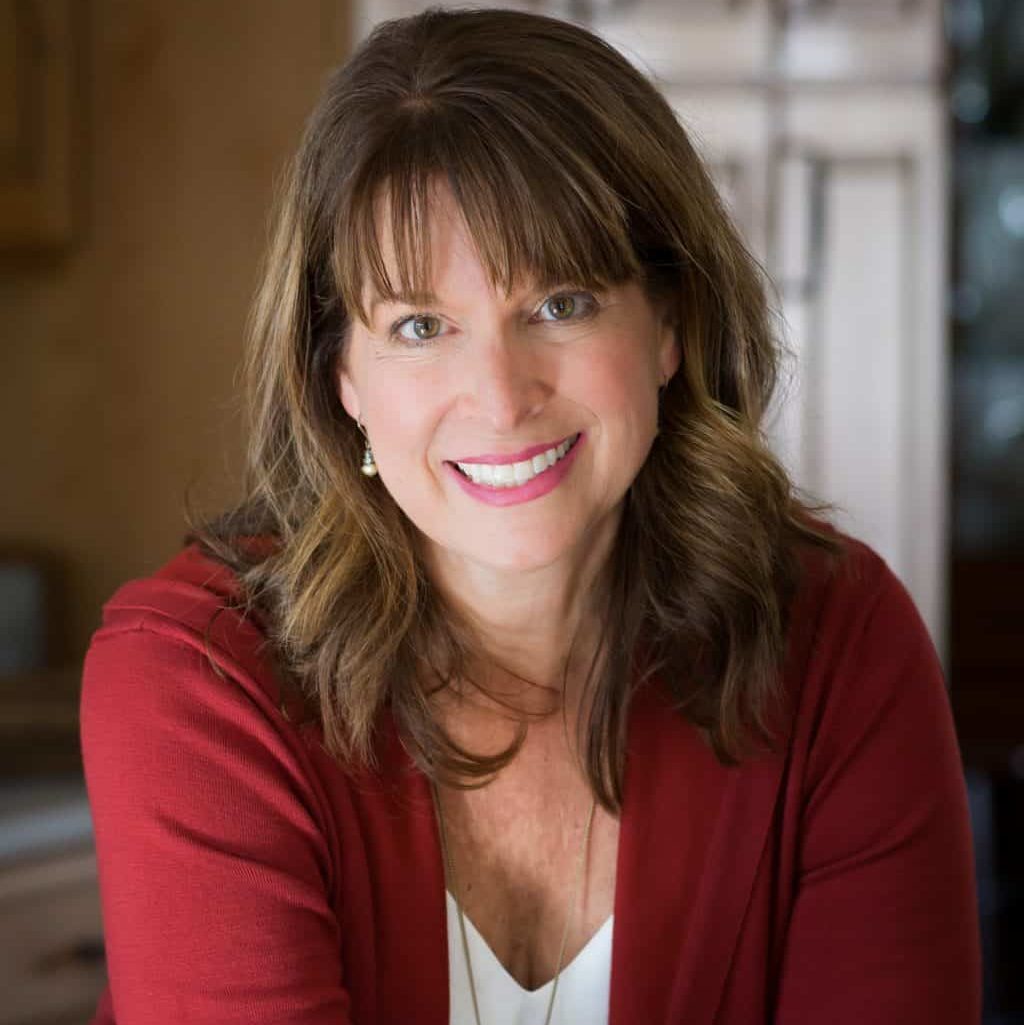 About Kathleen Pope
Recipe Innovator | Food Photographer | Food Writer
Hi, I'm Kathleen Pope. Here at The Fresh Cooky you will find easy, mostly from-scratch, trusted recipes for all occasions. From speedy dinners to tasty desserts, with easy step-by-step instructions. I am here to help teach you how to make mouthwatering recipes without spending hours in the kitchen. Read more about Kathleen here.