Light, fluffy, piping hot, no knead easy yeast rolls. Easily started in your bread machine, then finished in the oven, for perfect, hot, soft buttery yeast rolls.
JOIN THE FRESH COOKY ON PINTEREST
Thought it took someone with a PhD in baking to make these beauties? Guess again, I told you when I first started this blog that I am surrounded by people who are excellent cooks, bakers and candlestick makers, okay maybe not the last one, but it sounded good.
This recipe is from my dear friend and awesome cook, Julie! She is one of the kindest, gentlest, integrity filled women I know and on top of it all she makes the BEST Chinese food, actually, she makes the best of all types of foods! What I love most about this recipe is that all of the hard work is done in your bread machine!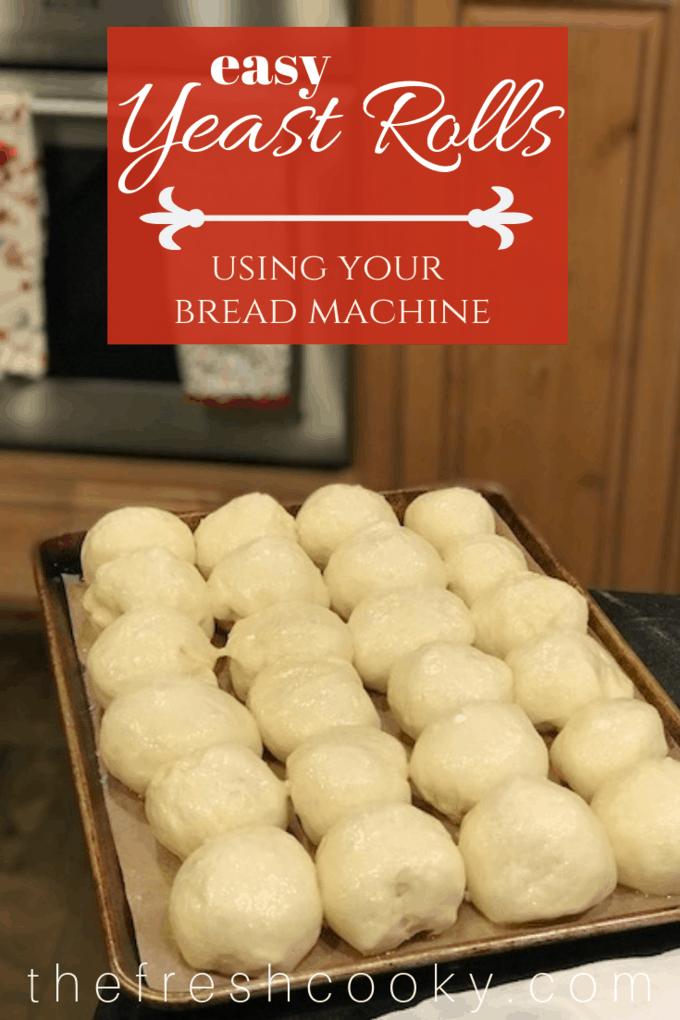 These go ideal with any meal, but are especially amazing with a holiday meal! Last Christmas I started them in the afternoon and they were ready for a pat of butter by dinnertime! Who doesn't want a piping hot, fresh buttery roll with a bowl of your favorite soup?
**Post and Pictures Updated 1/10/19**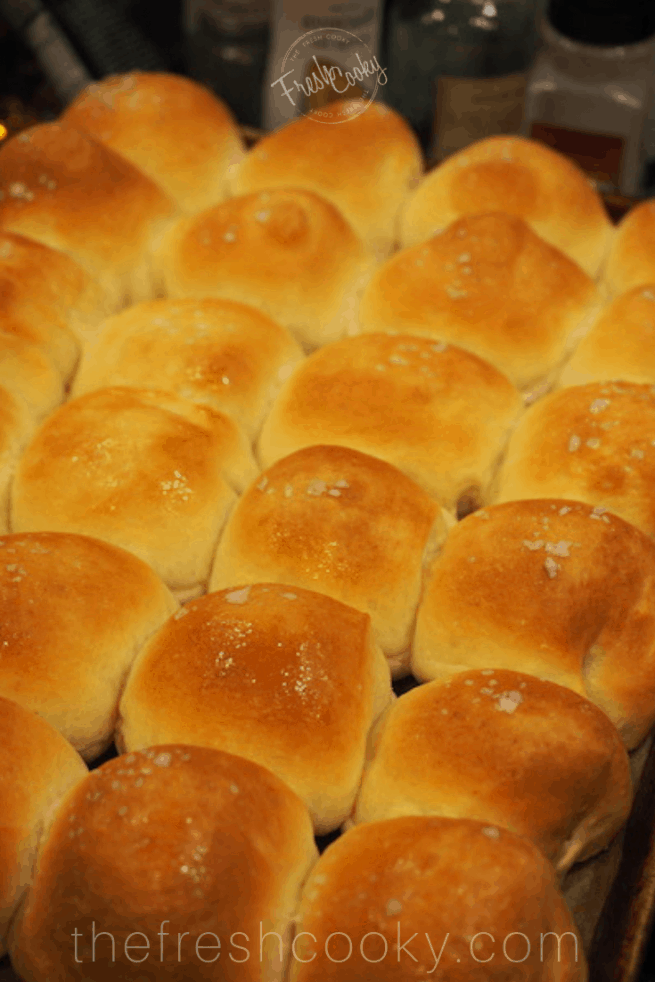 Gather ingredients (plus an egg) which for some reason, isn't shown.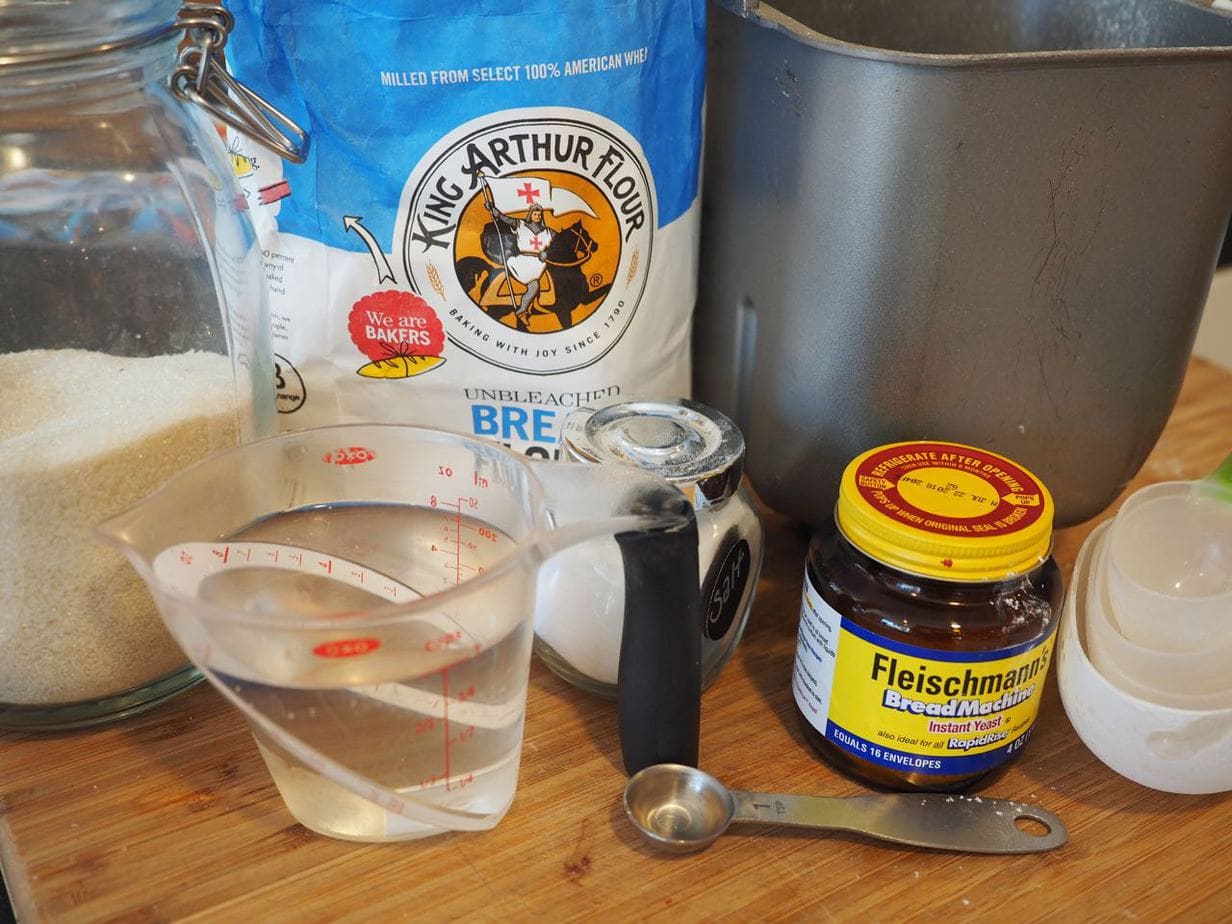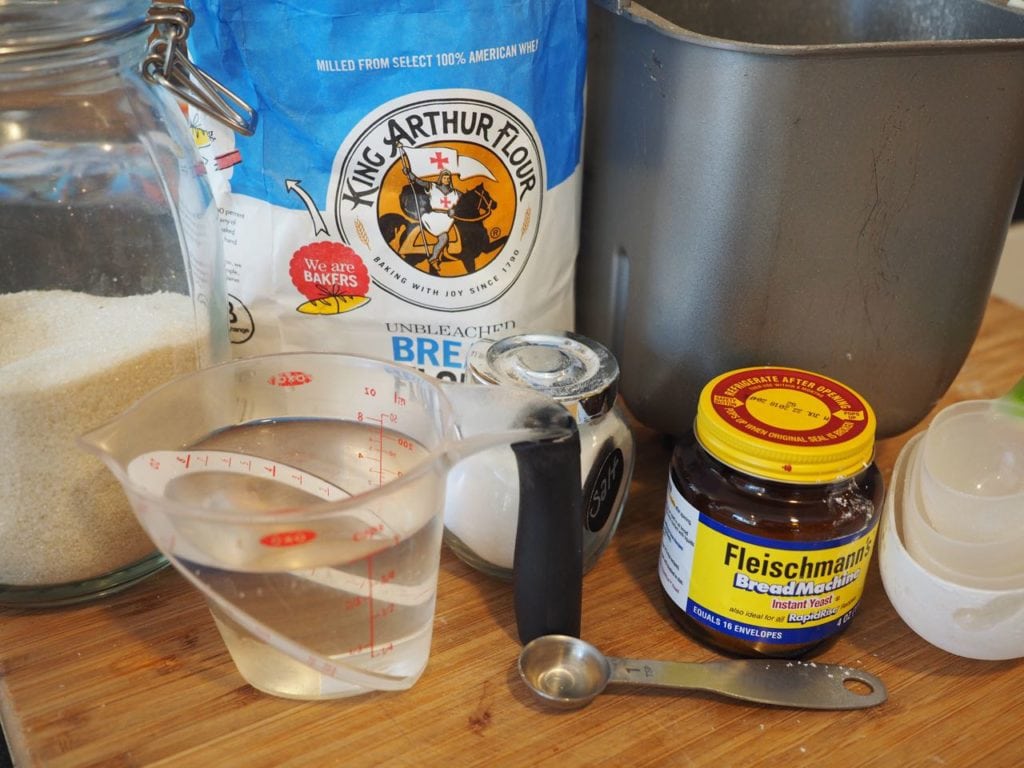 Place all ingredients in the bread pan in the following order: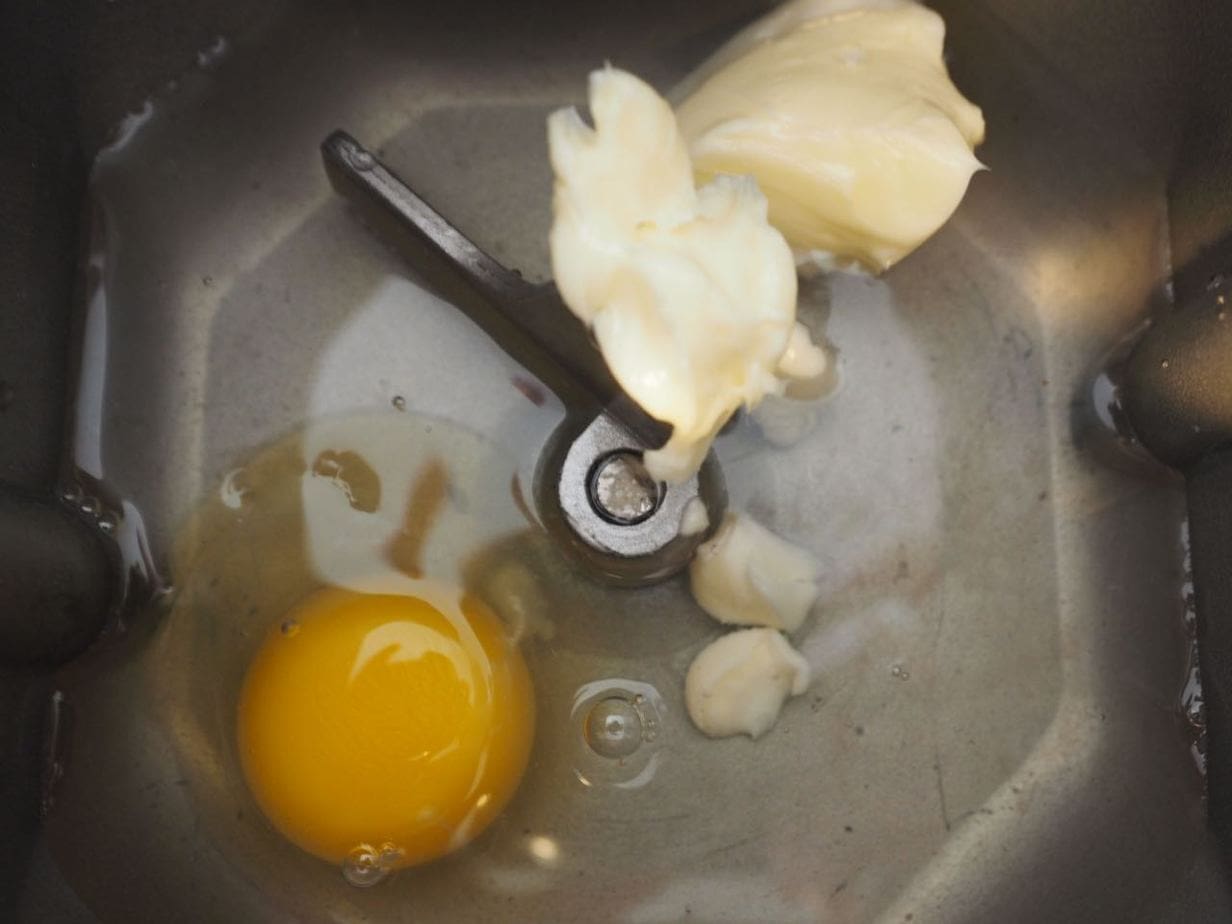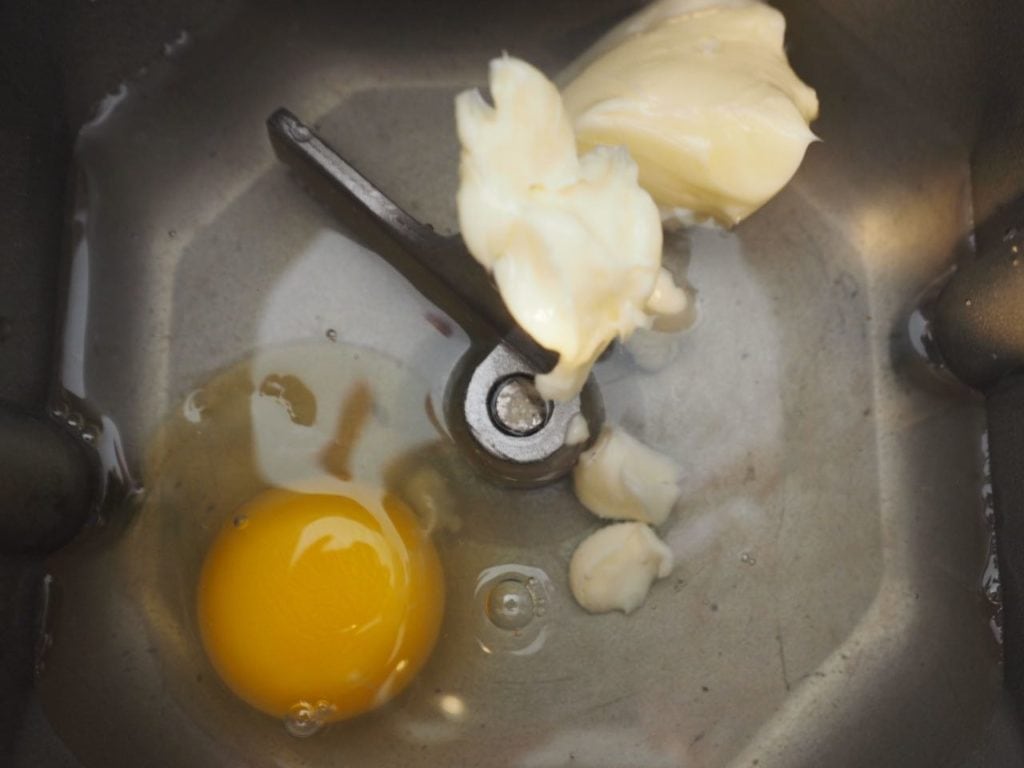 bread flour
sugar
salt
active dry yeast
TIP: Yeast is temperamental, if possible when placing it in the pan put it next to the sugar, not the salt. Yeast feeds on sugar, salt tends to kill it.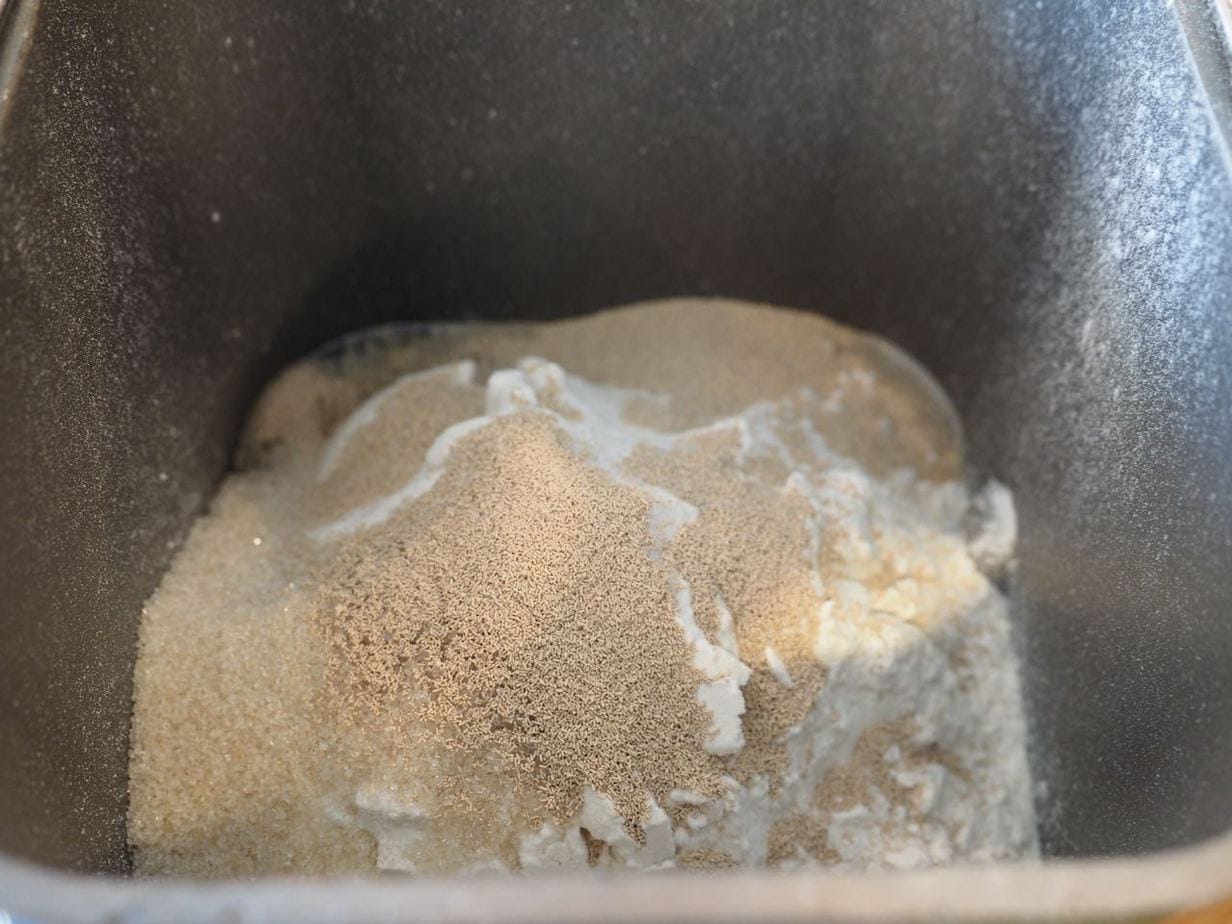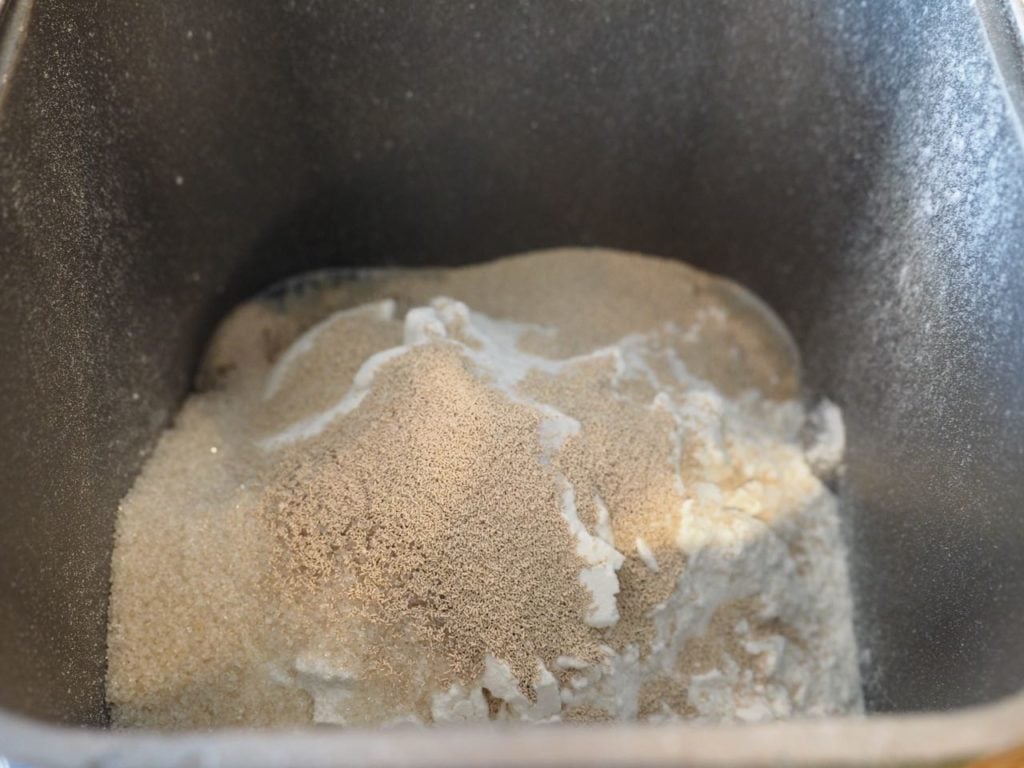 Place ingredients in your bread maker and choose the white, large, dough cycle; not the full bread cycle, just the dough cycle, you will finish them up after the first rise.
After the dough cycle is finished…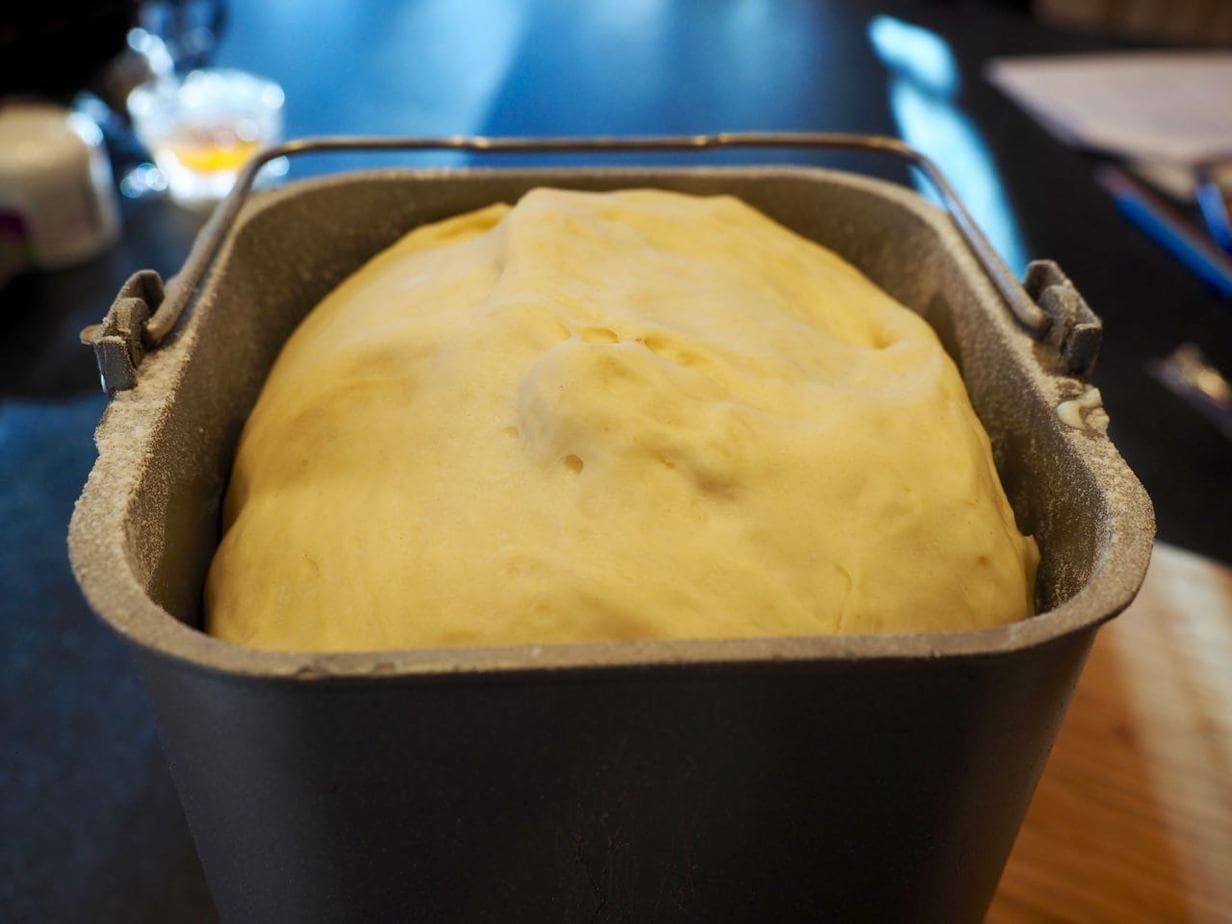 Punch down and plop onto a floured surface and divide into 16-24 equally shaped pieces. I love using my bench scraper to divide them, it's quick and easy.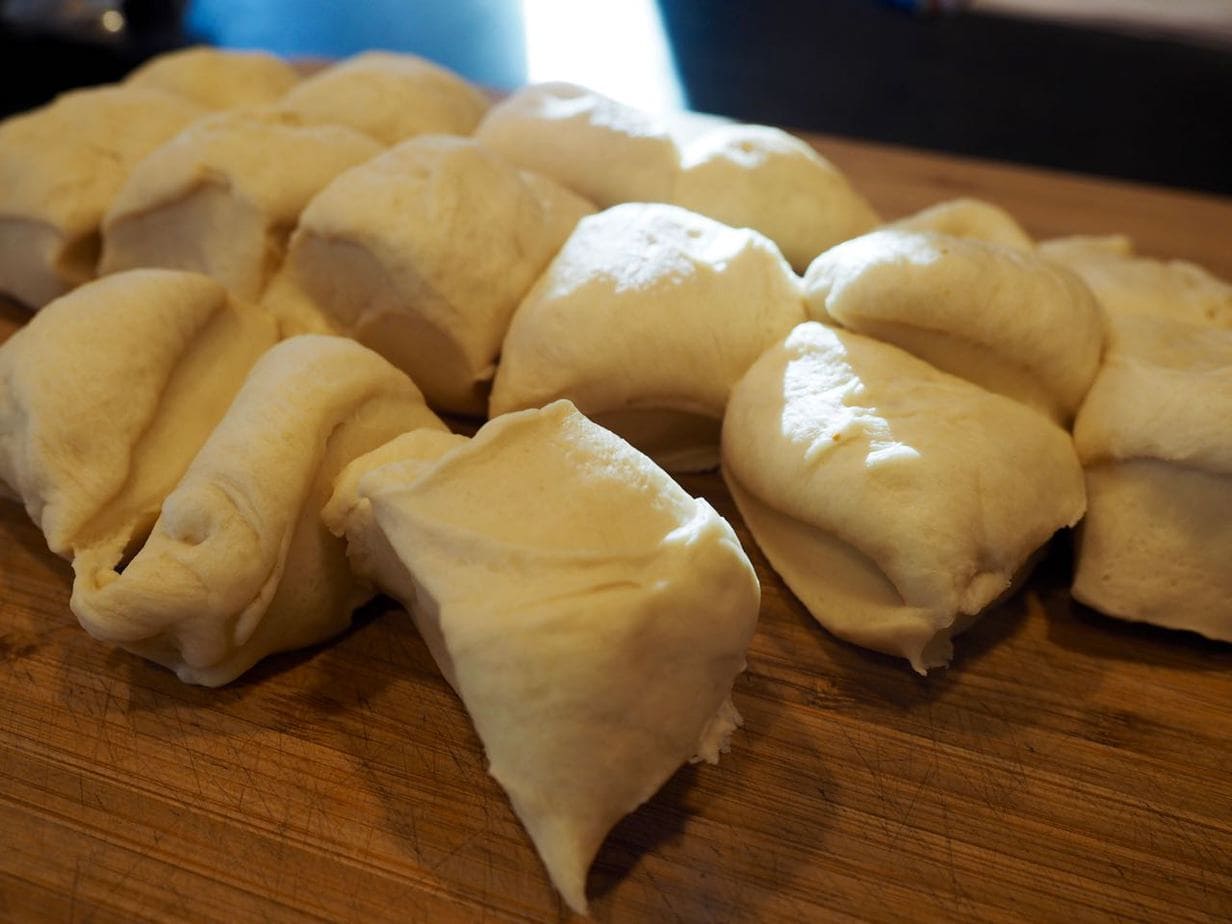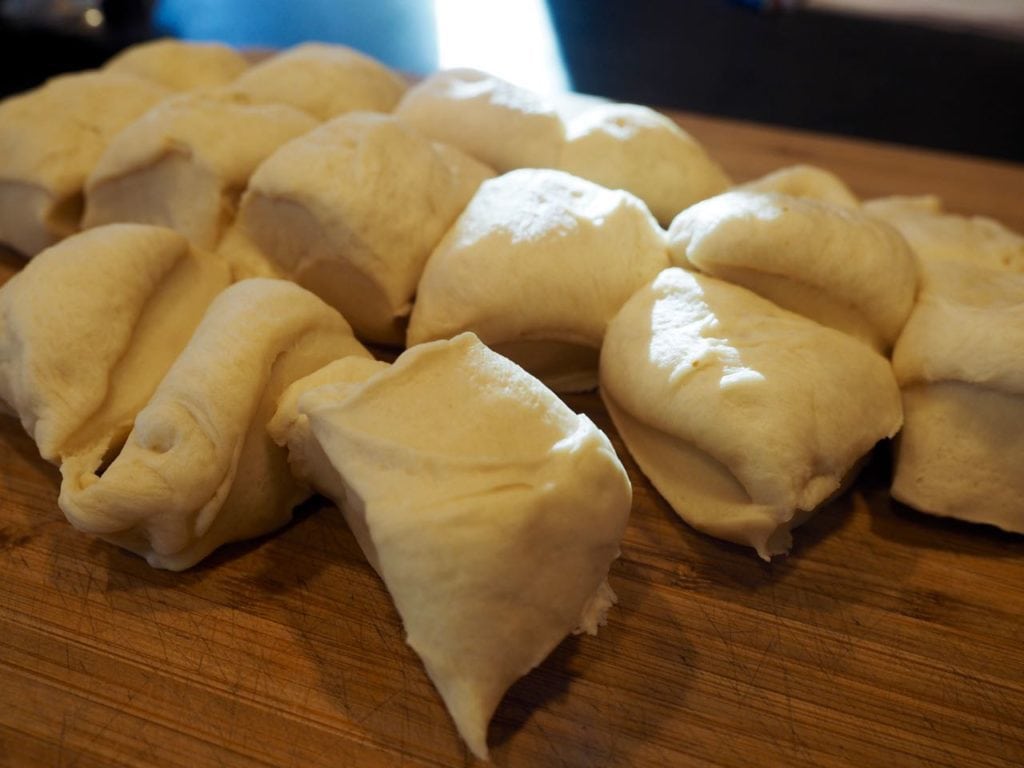 Next pinch into round little dumplings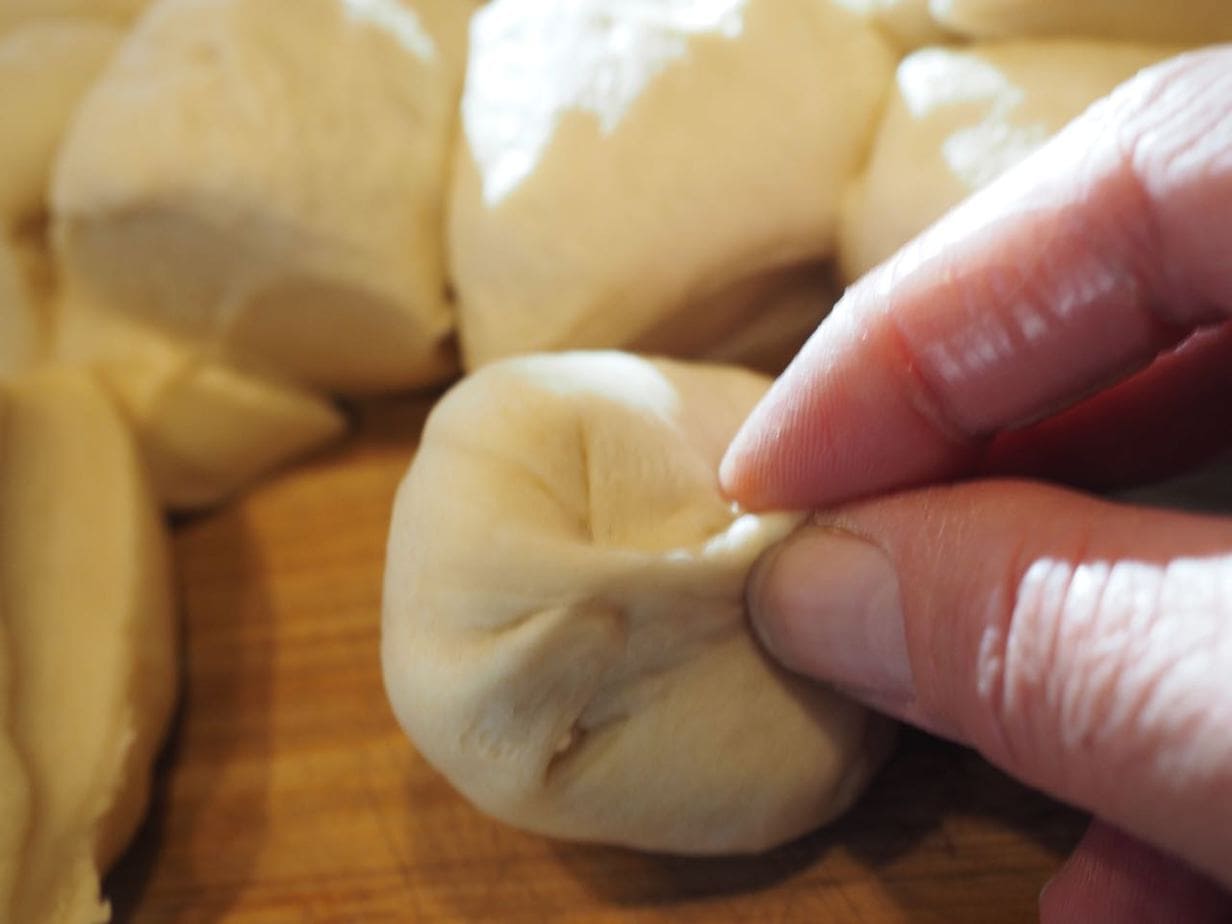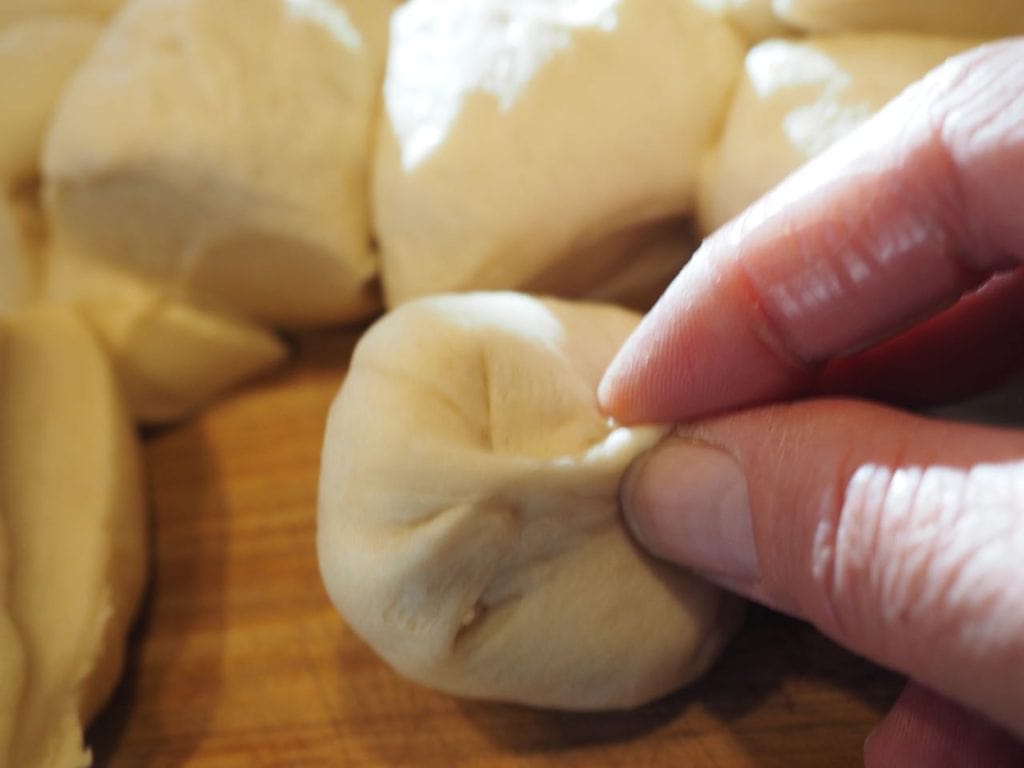 Like this…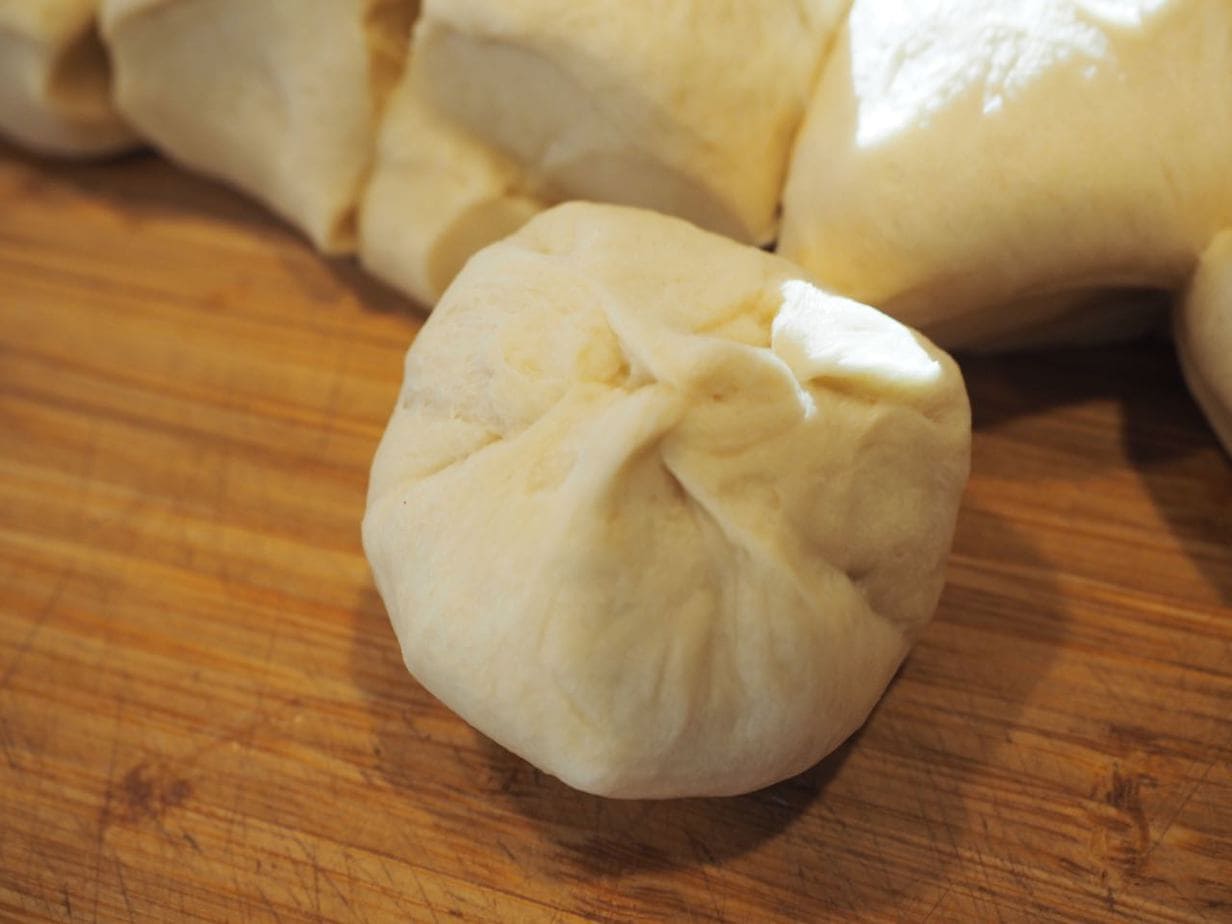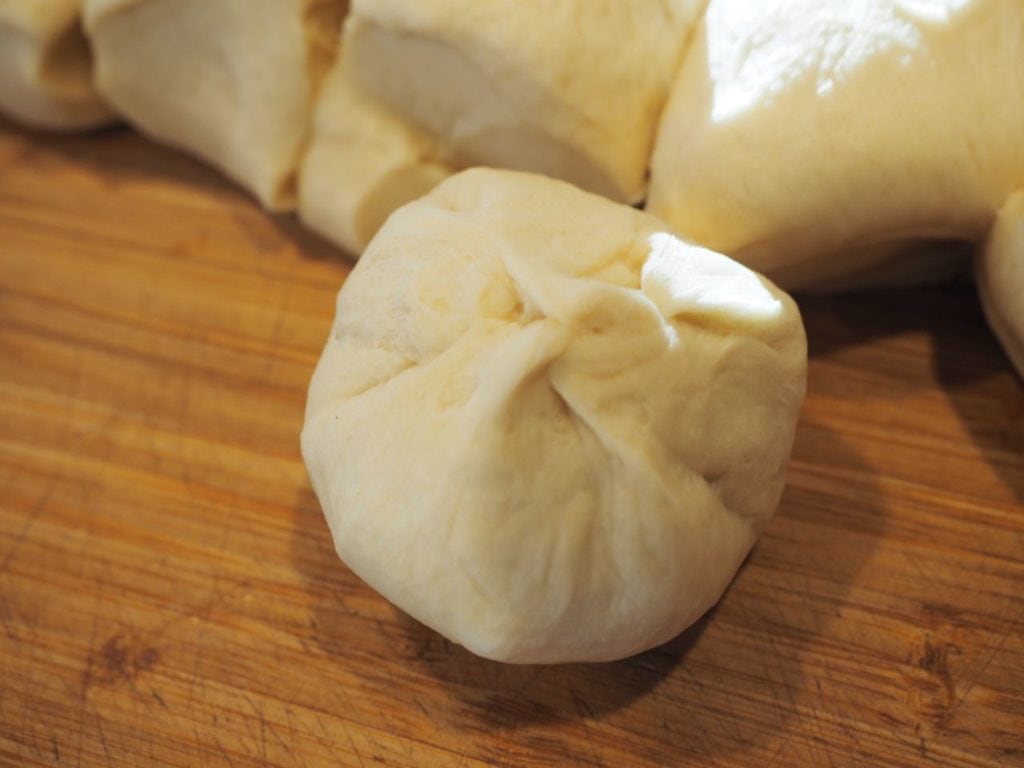 Place pinched side down on a parchment lined or greased sheet pan.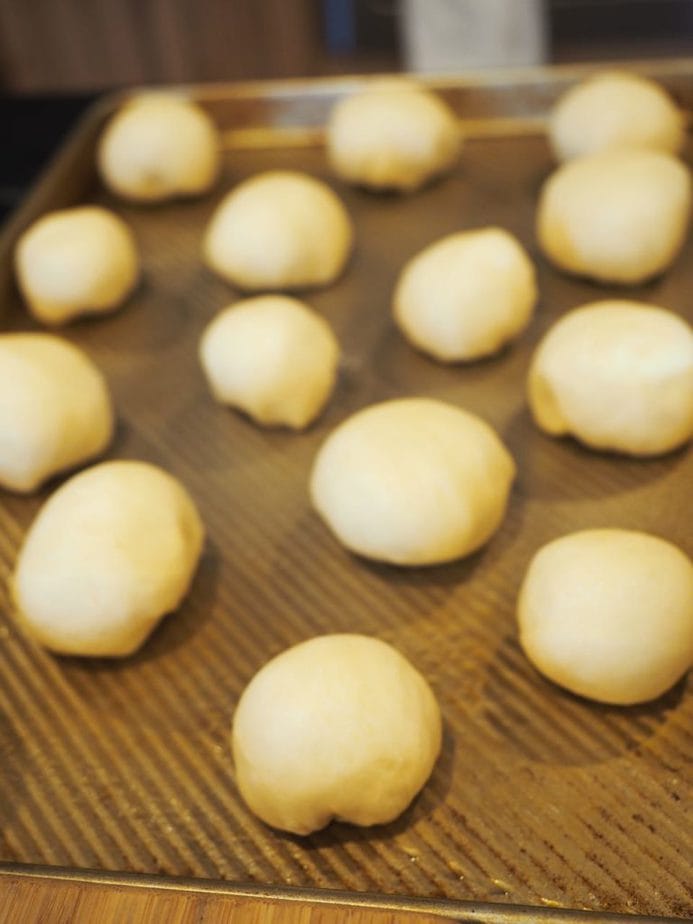 Brush tops with melted butter…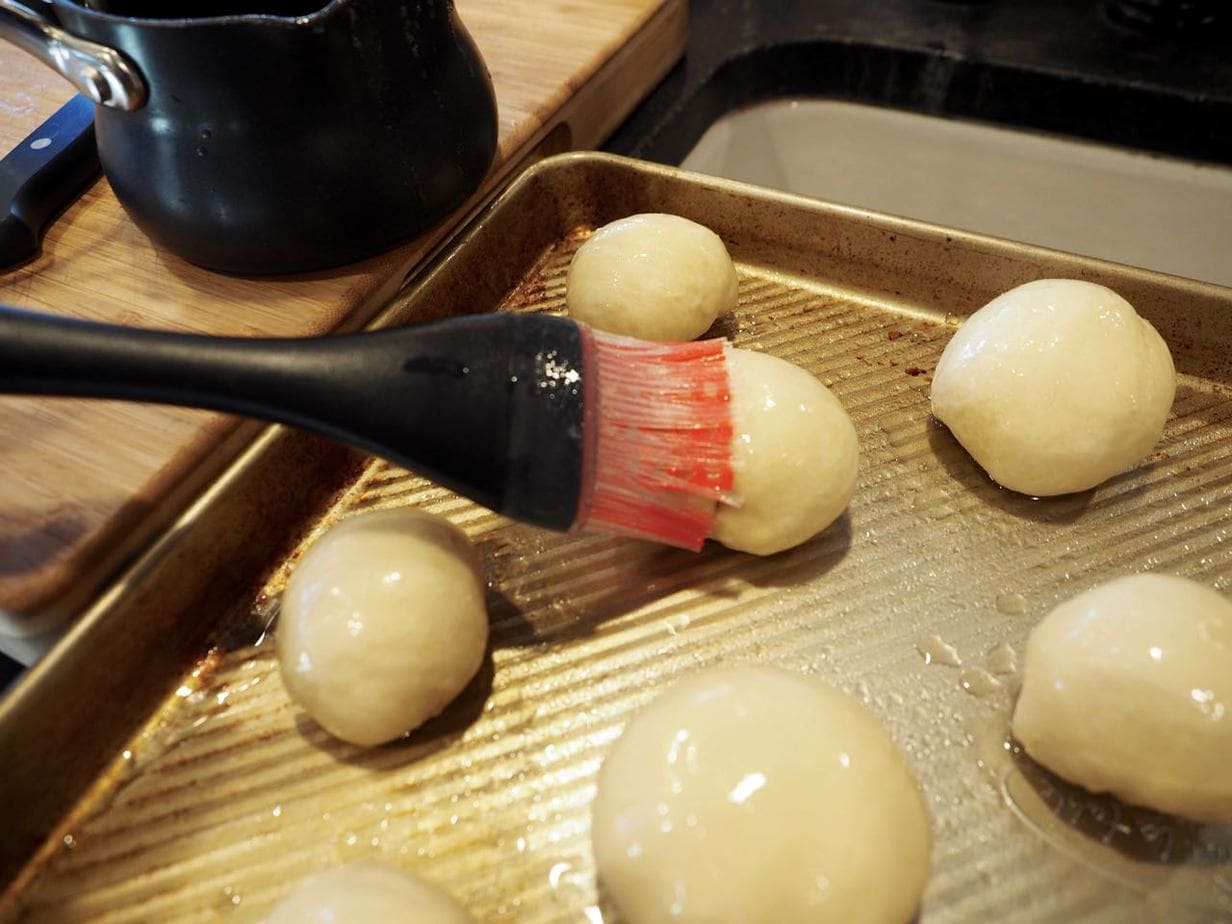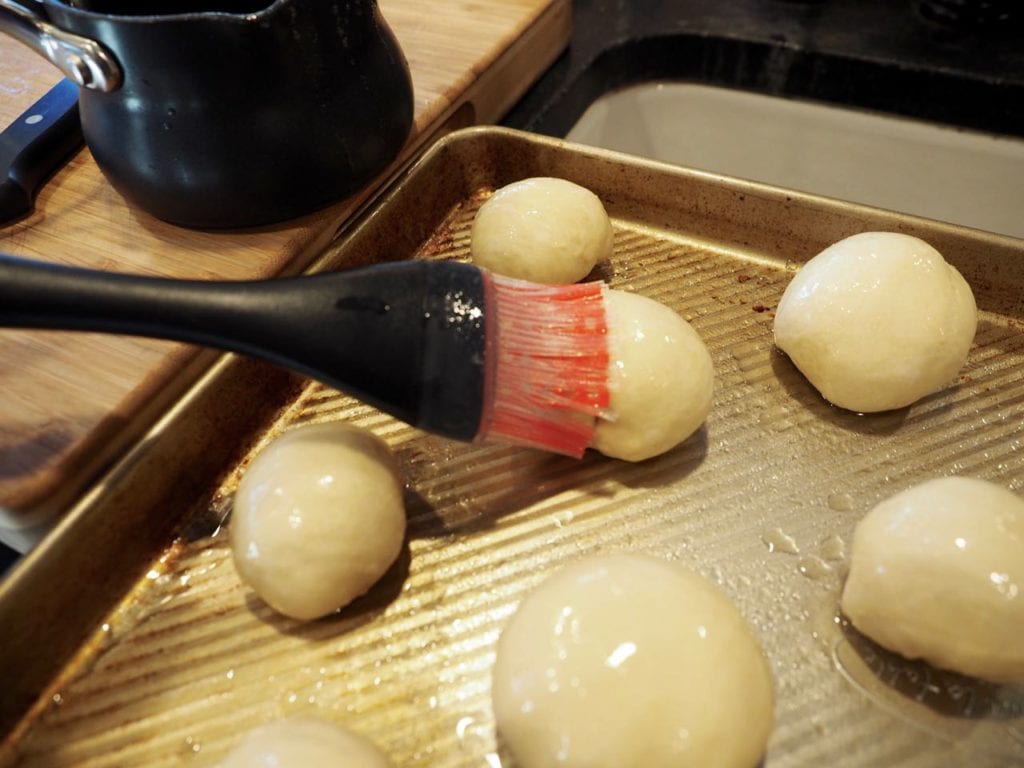 Sprinkle tops with a pinch kosher salt, cover with a clean damp, tea towel and allow to rise in warm place until double.
PRO TIP | I like to put my oven setting on 100º, turn off, then place the rolls in to rise. Or if your oven has a "proof" setting use that.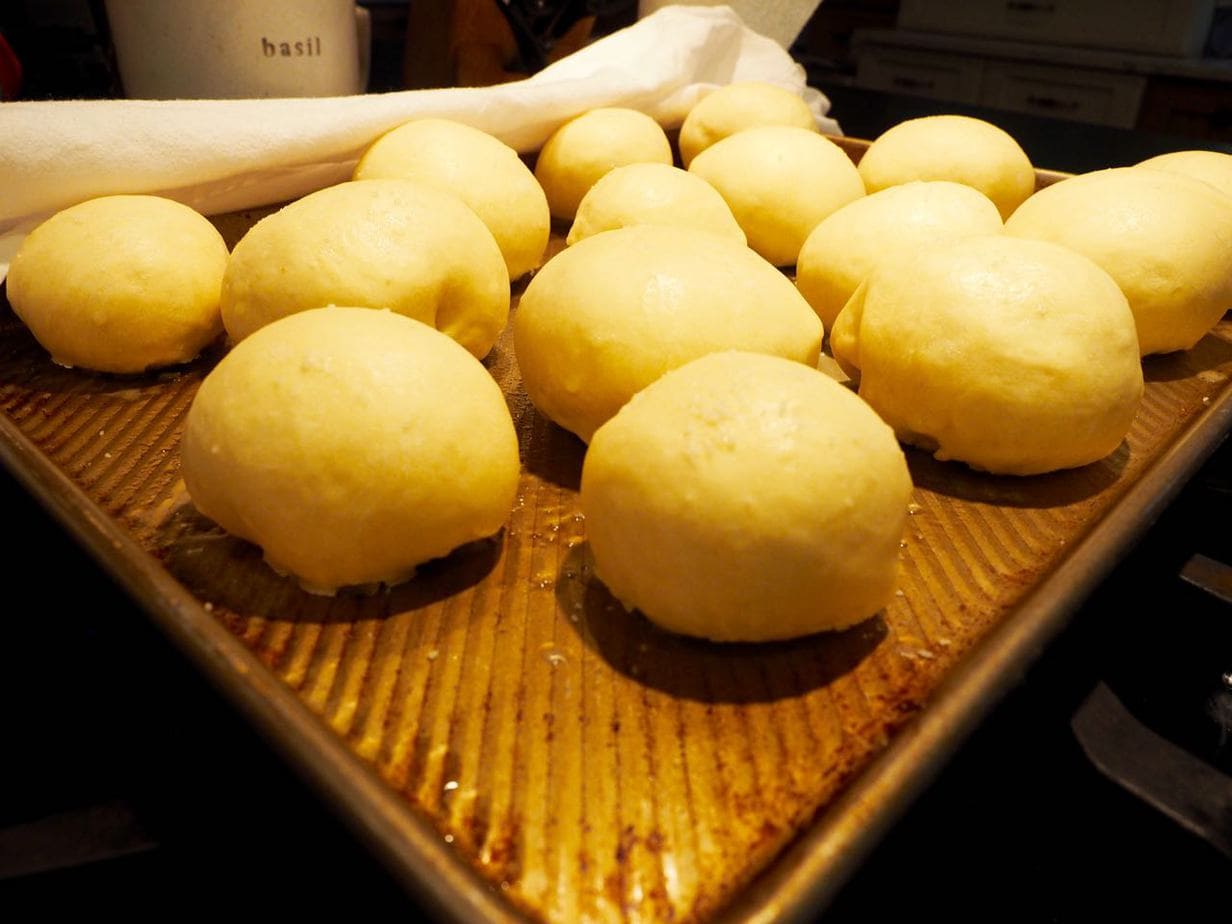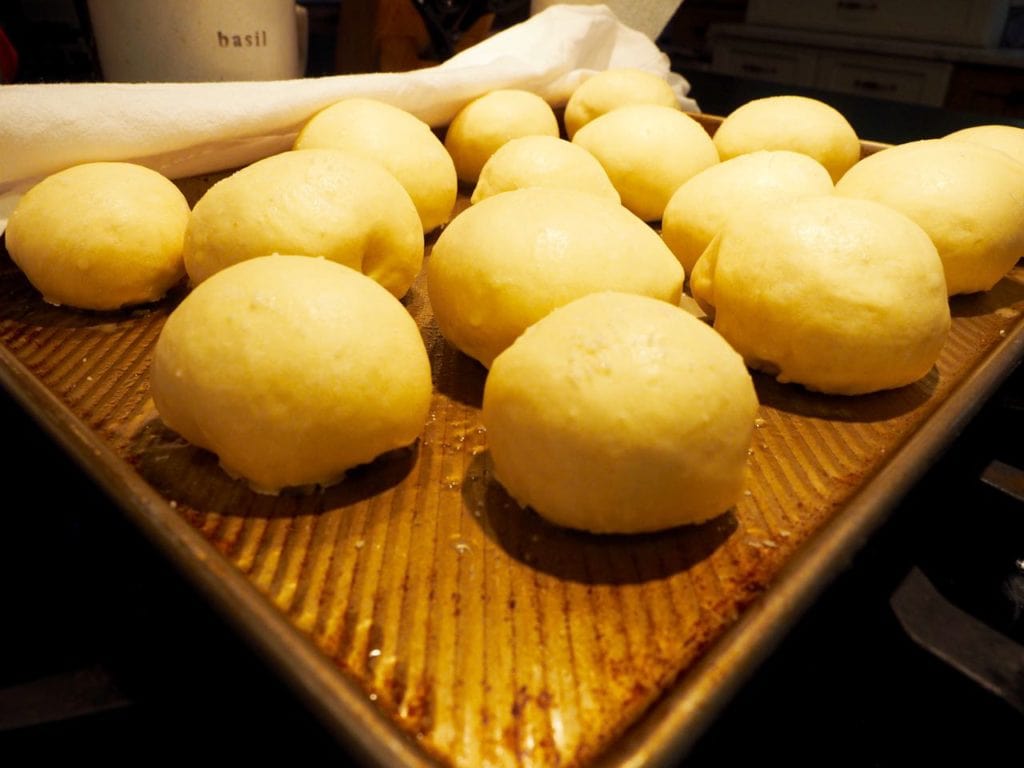 Once doubled in size, about 30-40 minutes, remove from oven and preheat oven to 375º F. Bake until golden brown, if desired brush again with melted butter just before serving and sprinkle with a little flaky sea salt.
How simple are those and they are so light and delicious!
⭐️ FREE, DELICIOUS RECIPES? YES, PLEASE! ⭐️
Like this recipe?
Don't forget to give it a ⭐️⭐️⭐️⭐️⭐️star rating in the recipe below!
Yield: 16-24 rolls
Easy Yeast Rolls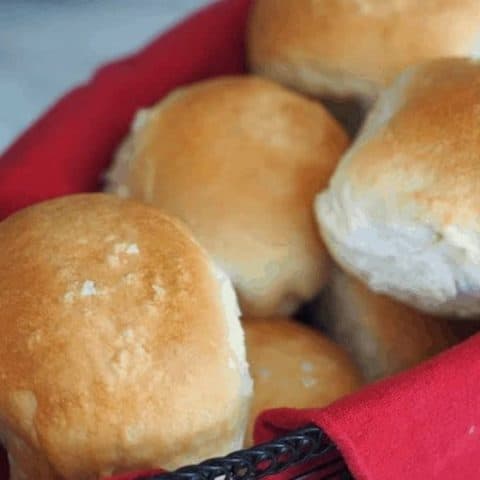 A super easy light, buttery and delicious yeast roll; started in your bread machine for fresh, hot rolls in no time!
Prep Time
1 hour
30 minutes
Total Time
1 hour
46 minutes
Ingredients
1 cup water, room temperature
2 tablespoons butter, softened
1 egg
3 ¼ cups bread flour
¼ cup sugar
1 teaspoon salt
3 teaspoons active dry yeast or bread machine yeast
2-3 Tablespoons Melted butter for brushing
Kosher salt
Instructions
Place first 7 ingredients in bread machine pan in order listed.
Try and make sure that the yeast is by the sugar, not the salt.
Place in bread machine, start white, dough, large cycle (not the full bread).
Once cycle is finished, line a cookie sheet with parchment paper, or spray with non-stick spray.
Remove dough from bread pan and punch down, separate pieces into 16-24 equal dough balls.
Pinch together bottoms of dough to form little dumpling sized dough balls.
Place upside down on cookie sheet.
Brush with melted butter and sprinkle with a little kosher salt.
Cover with clean, damp tea towel and let rise in warm location* for 30-40 minutes until doubled.
Once doubled, preheat oven to 375 degrees.
Bake 12-15 minutes until golden brown.
Brush tops again with melted butter, if desired and sprinkle with a little flaky sea salt.
Notes
*Note: Turn your oven on and heat to 100 degrees, then turn off and place dough in oven to rise.
Recommended Products
As an Amazon Associate and member of other affiliate programs, I earn from qualifying purchases.
Nutrition Information:
Yield:
24
Serving Size:
1
Amount Per Serving:
Calories:

101
Total Fat:

3g
Saturated Fat:

2g
Trans Fat:

0g
Unsaturated Fat:

1g
Cholesterol:

14mg
Sodium:

135mg
Carbohydrates:

16g
Fiber:

1g
Sugar:

2g
Protein:

3g
The nutritional information is estimated and may not be entirely accurate, at times it pulls information for suggestions and options which may increase calories, etc.
GET FREE RECIPES DELIVERED RIGHT TO YOUR INBOX!
Love Wholesome & Delicious Recipes?
Follow along on Pinterest ★ Instagram ★ Facebook ★