Easy Yeast Rolls for Beginners
As an Amazon Associate, I earn from qualifying purchases. Please read my disclosure policy.
Light, fluffy, piping hot, no knead easy yeast rolls for beginners! Easily started in your bread machine, then finished in the oven, for perfect, hot, soft buttery yeast rolls. These are the ideal rolls for beginner bread bakers!
Thought it took someone with a PhD in baking to make these beauties? I have been making these easy yeast rolls for years, they come out perfect every time!
Browsing for more fabulous and easy bread recipes? Try these reader favorites Sweet Brown Bread Rolls, Russian Black Bread, Red Lobster Skillet Biscuits or Easy Beer Bread Popovers.
This recipe is from my dear friend and awesome cook, Julie! She is one of the kindest, gentlest, integrity filled women I know and on top of it all she makes the BEST Chinese food, actually, she makes the best of all types of foods!
What I love most about this recipe is that all of the hard work is done in your bread machine!
These go ideal with any meal, but are especially amazing with a holiday meal!
Last Christmas I started them in the afternoon and they were ready for a pat of butter by dinnertime! Who doesn't want a piping hot, fresh buttery roll with a bowl of your favorite soup?
Easy Yeast Rolls for Beginners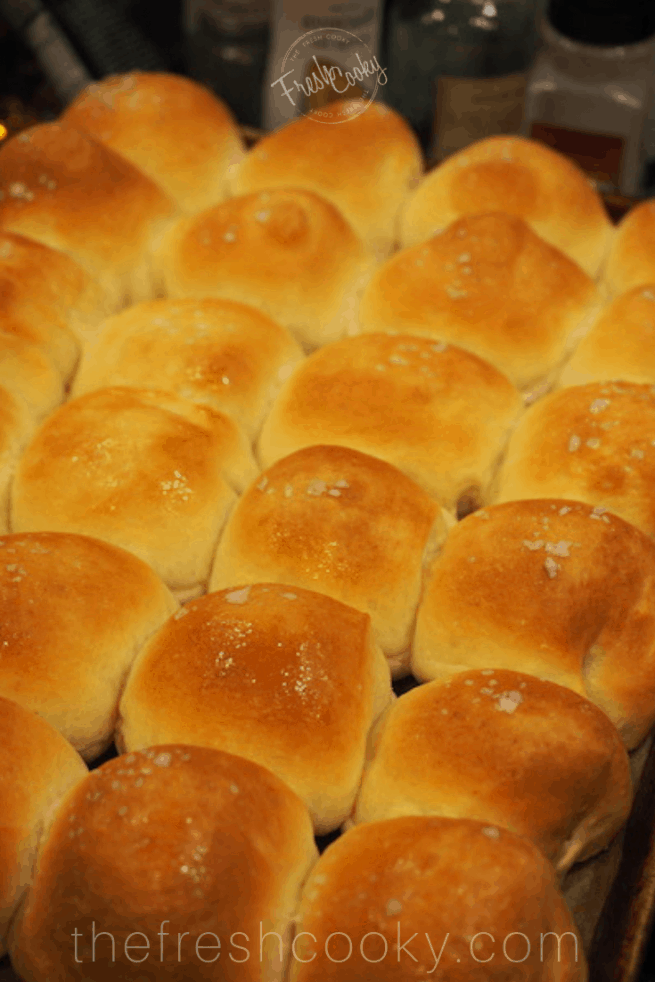 Ingredients
Gather simple ingredients (plus an egg) which for some reason, isn't shown.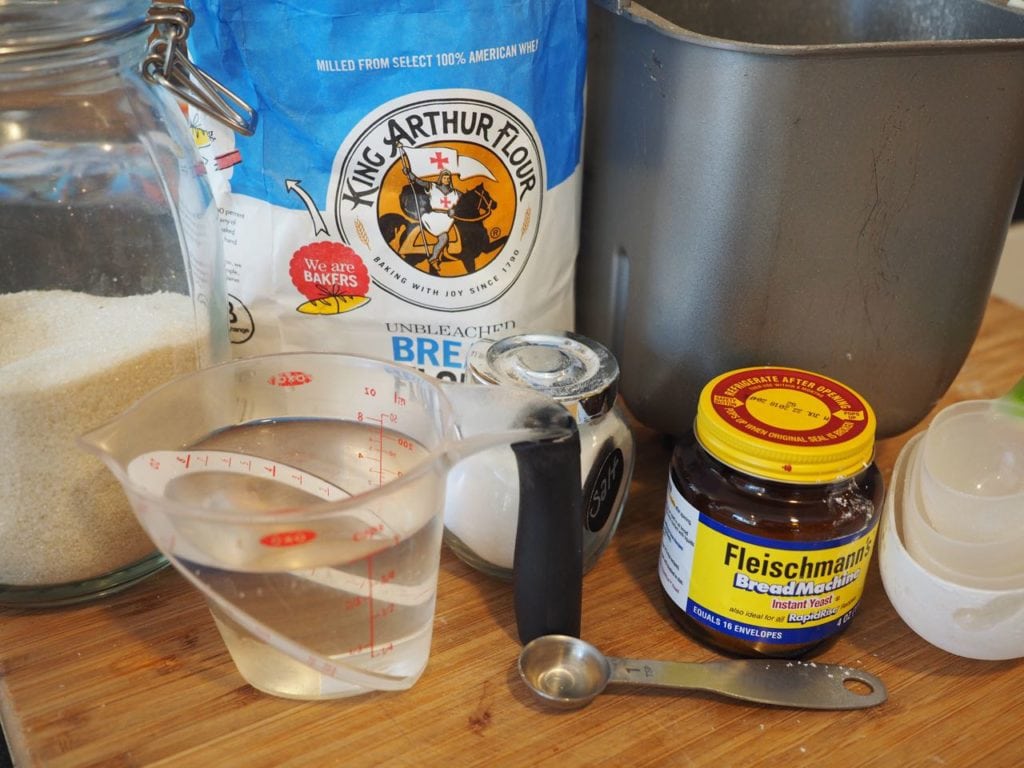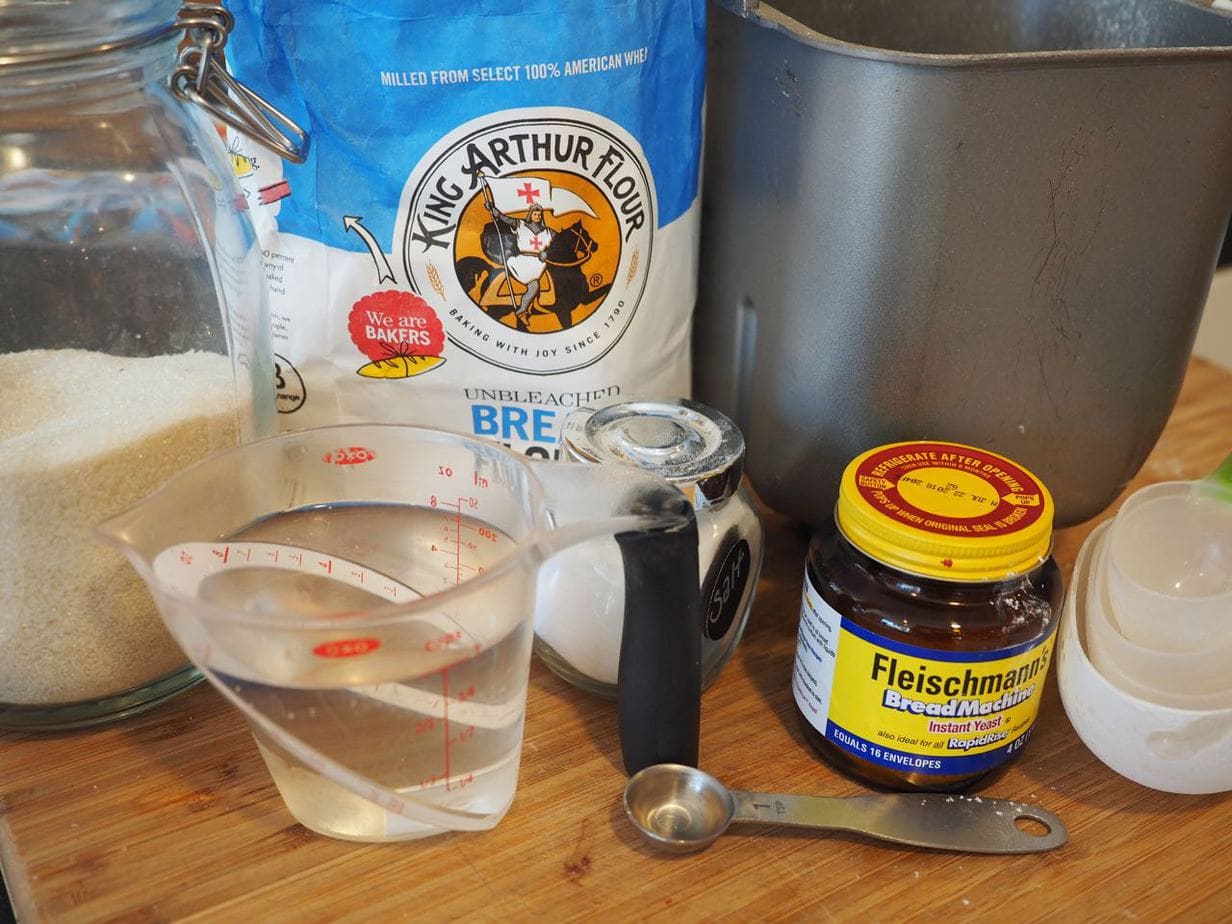 HOW TO MAKE EASY YEAST ROLLS IN YOUR BREAD MACHINE
Place all ingredients in the bread machine pan in the following order: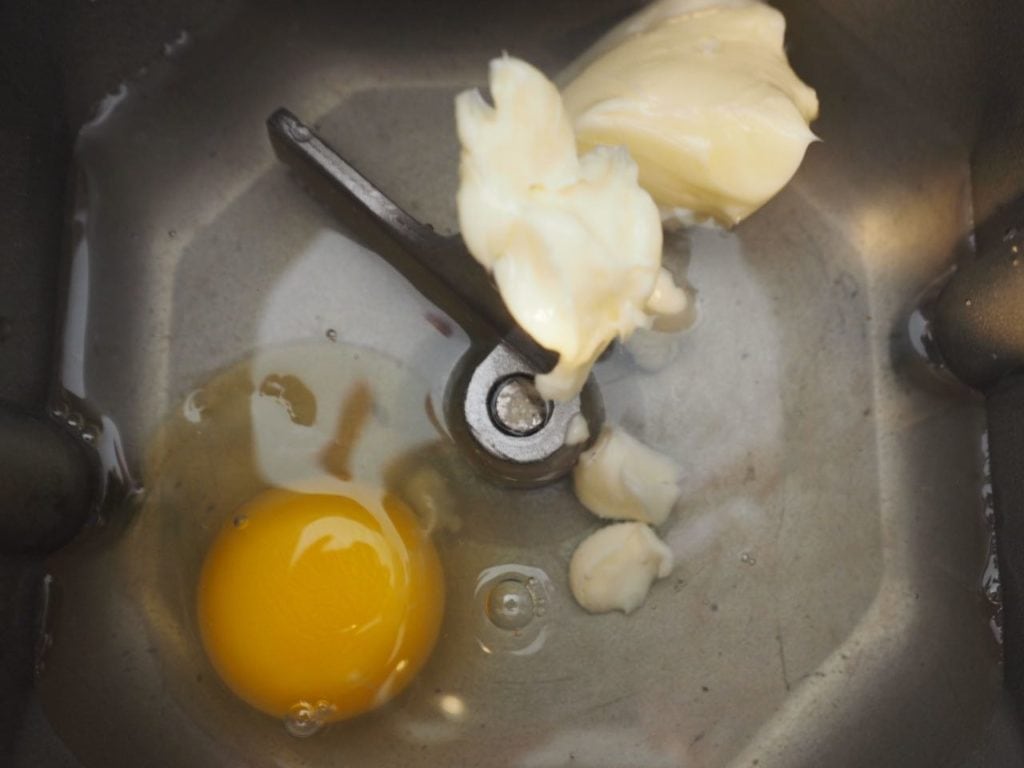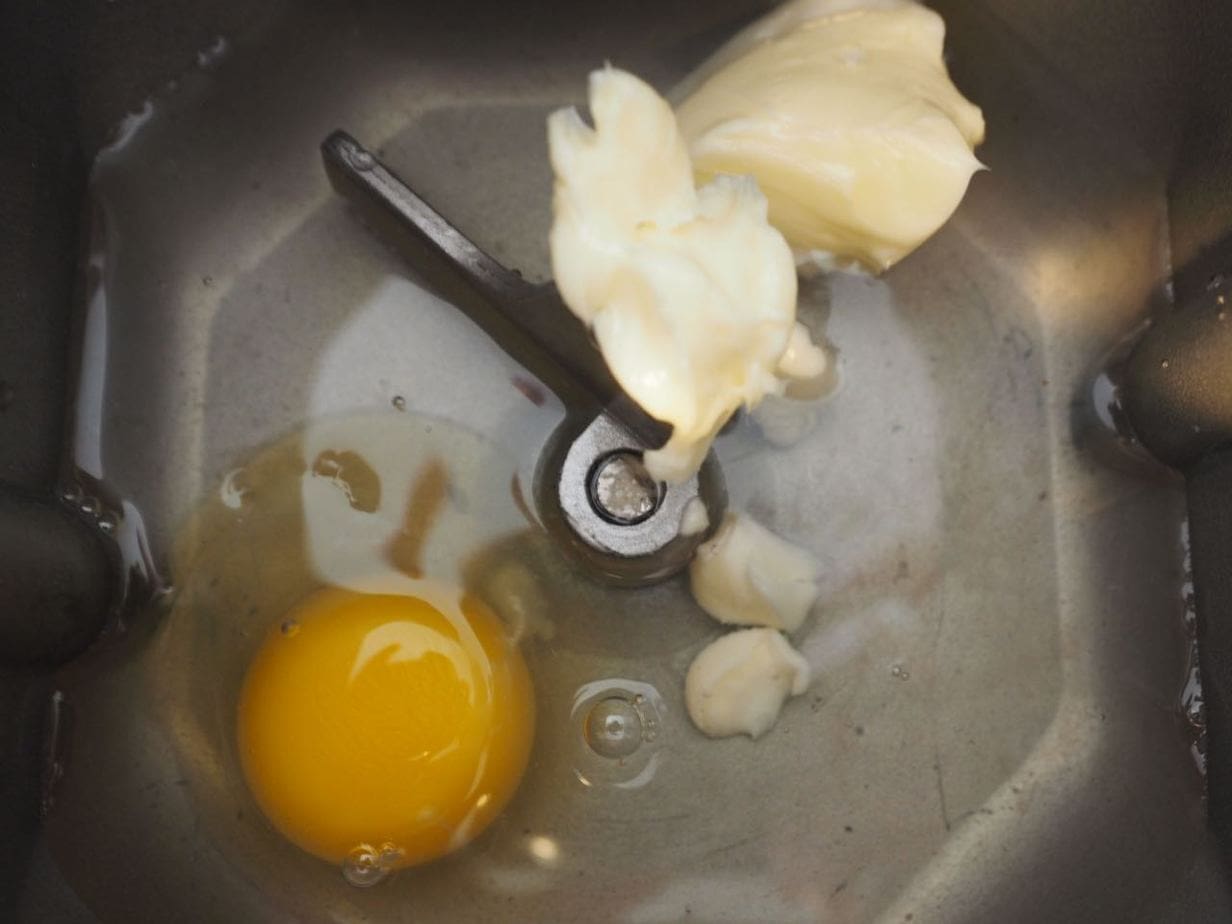 TIP: Yeast is temperamental, if possible when placing it in the pan put it next to the sugar, not the salt. Yeast feeds on sugar, salt tends to kill it.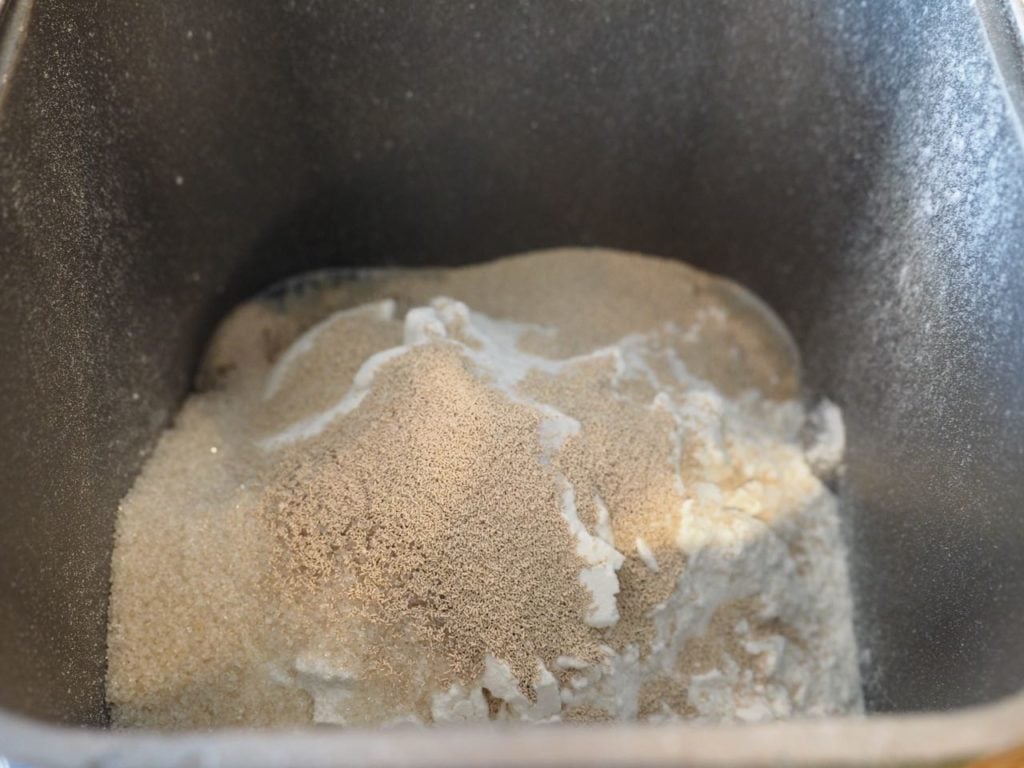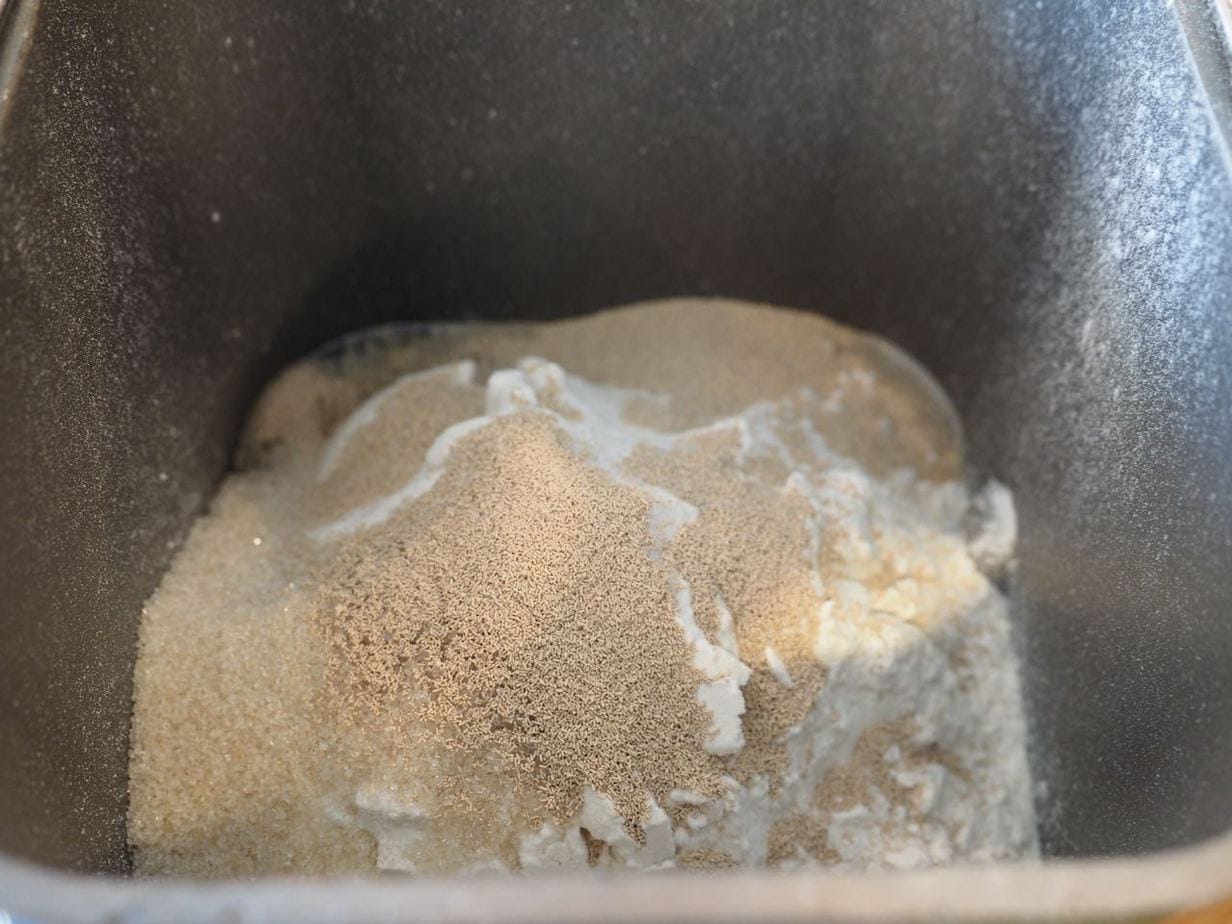 Place ingredients in your bread maker and choose the –>white, –>large, –>dough cycle; not the full bread cycle, just the dough cycle, you will finish them up after the first rise.
After the dough cycle is finished…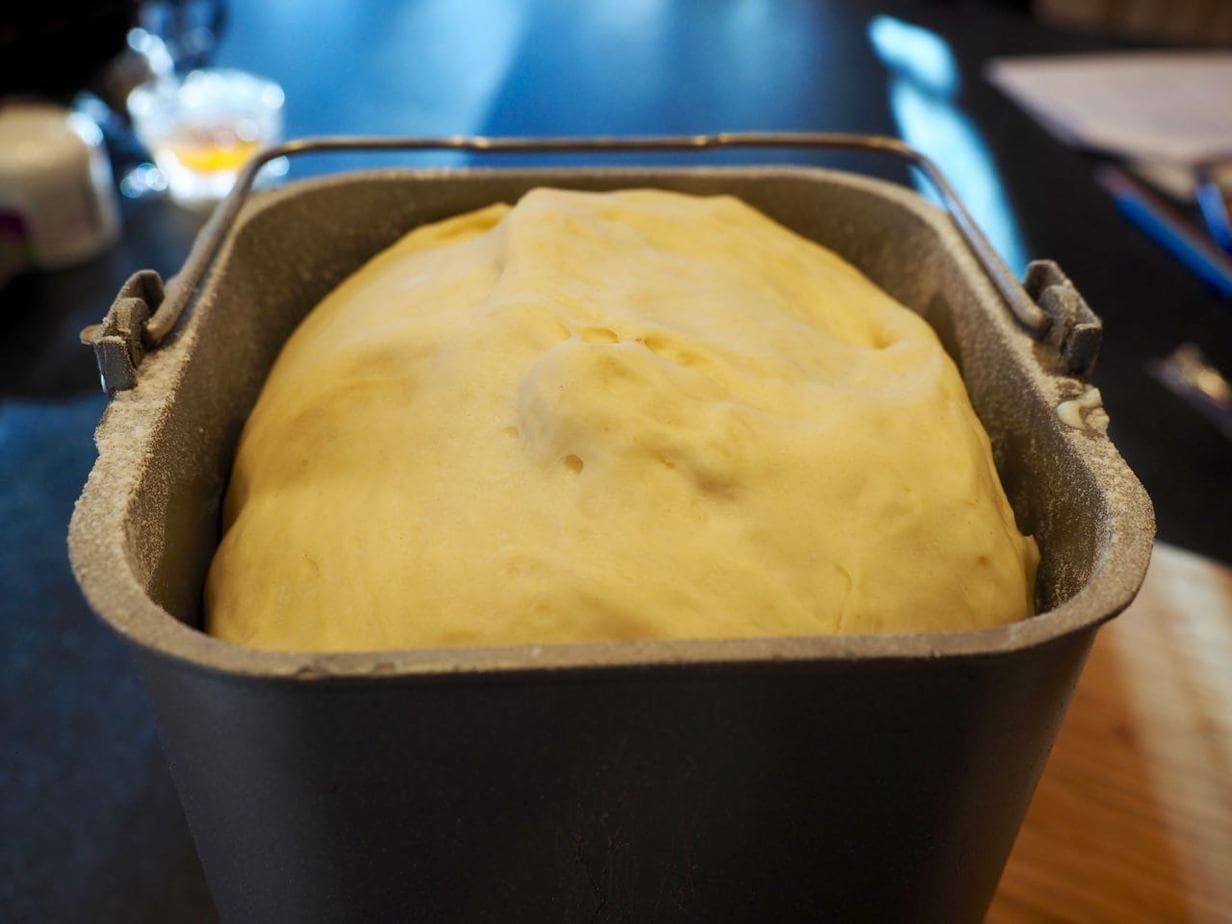 Punch down and plop onto a floured surface and divide into 16-24 equally shaped pieces. I love using my bench scraper to divide them, it's quick and easy.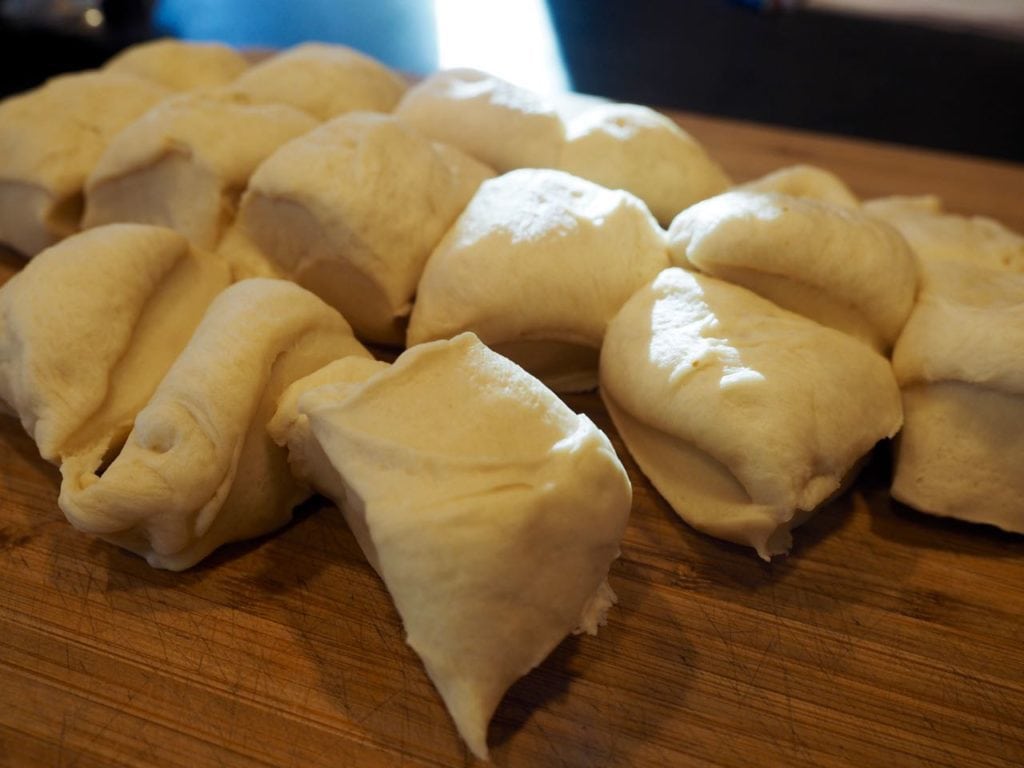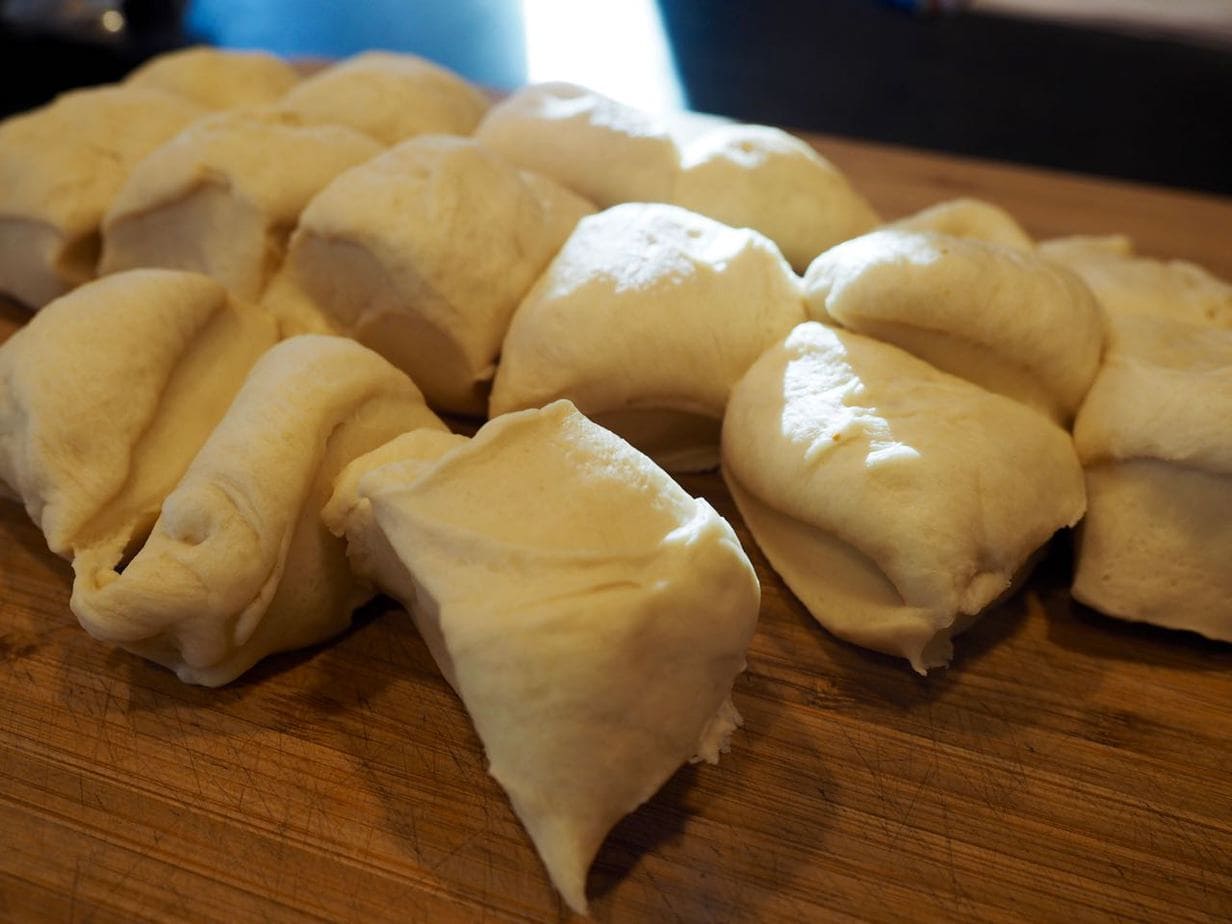 Next pinch into round little dumplings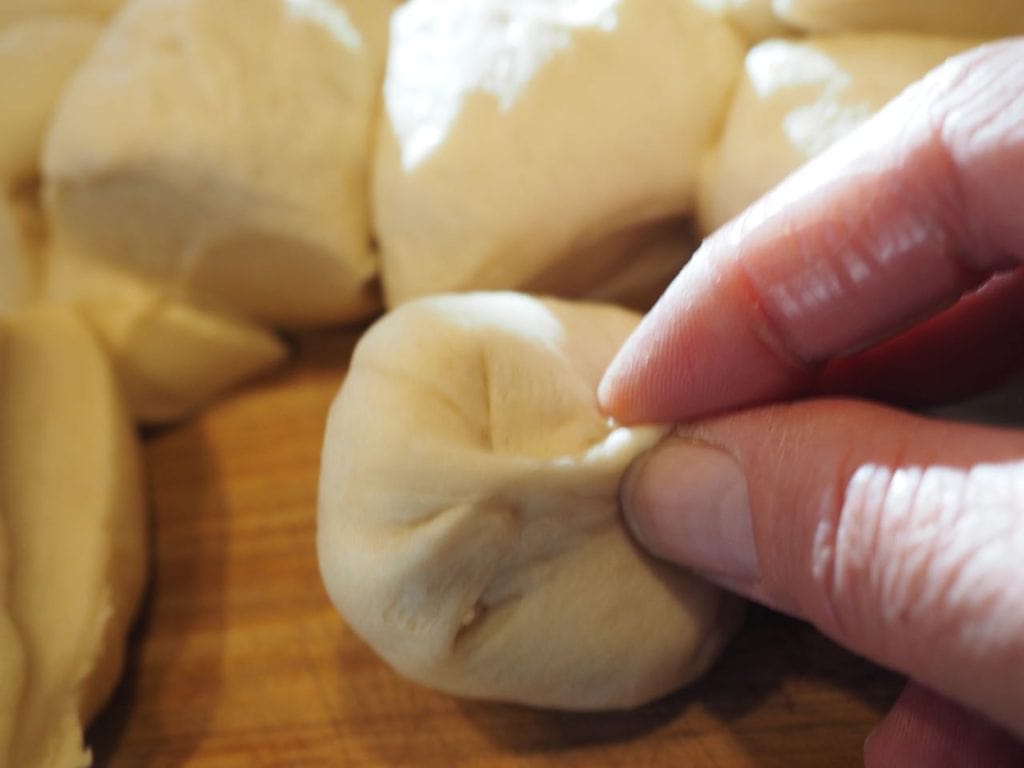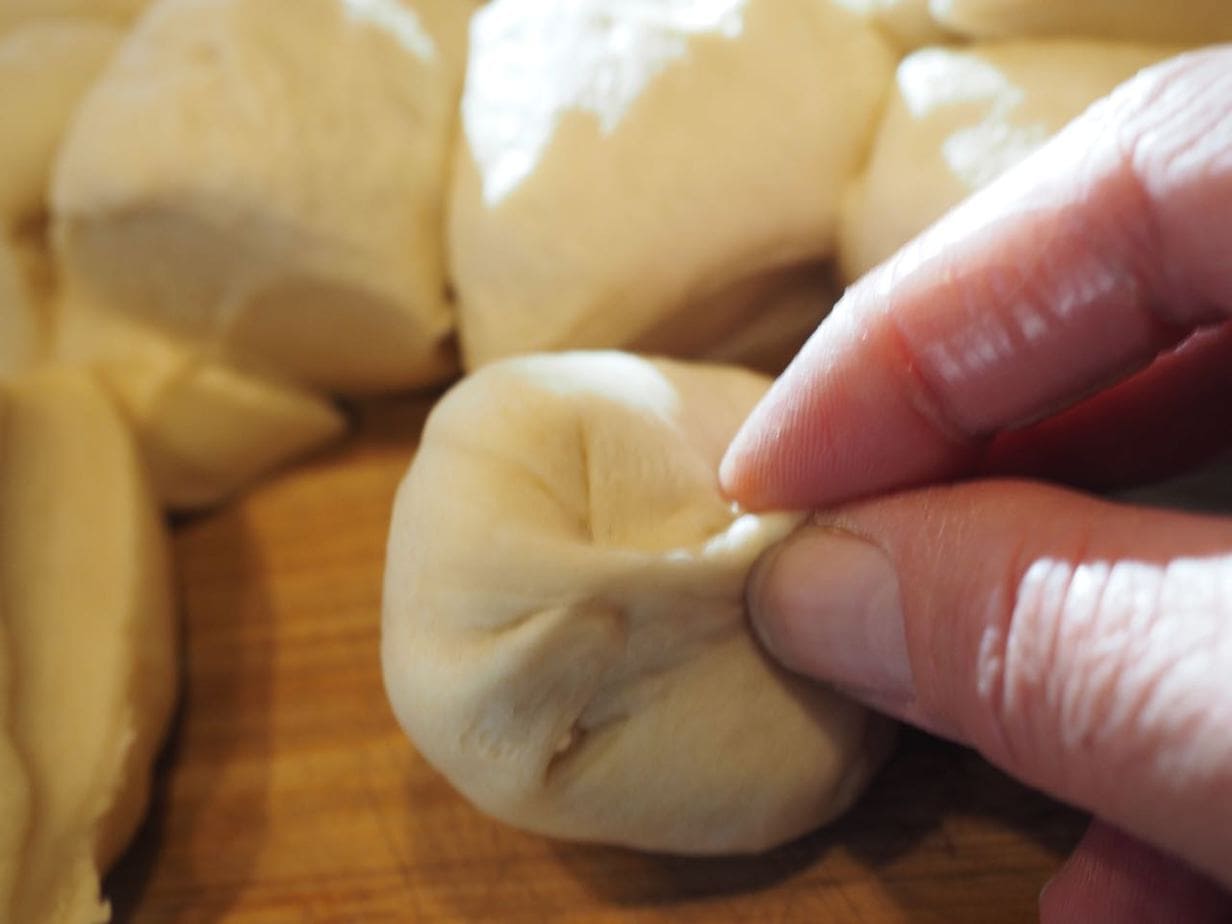 Like this…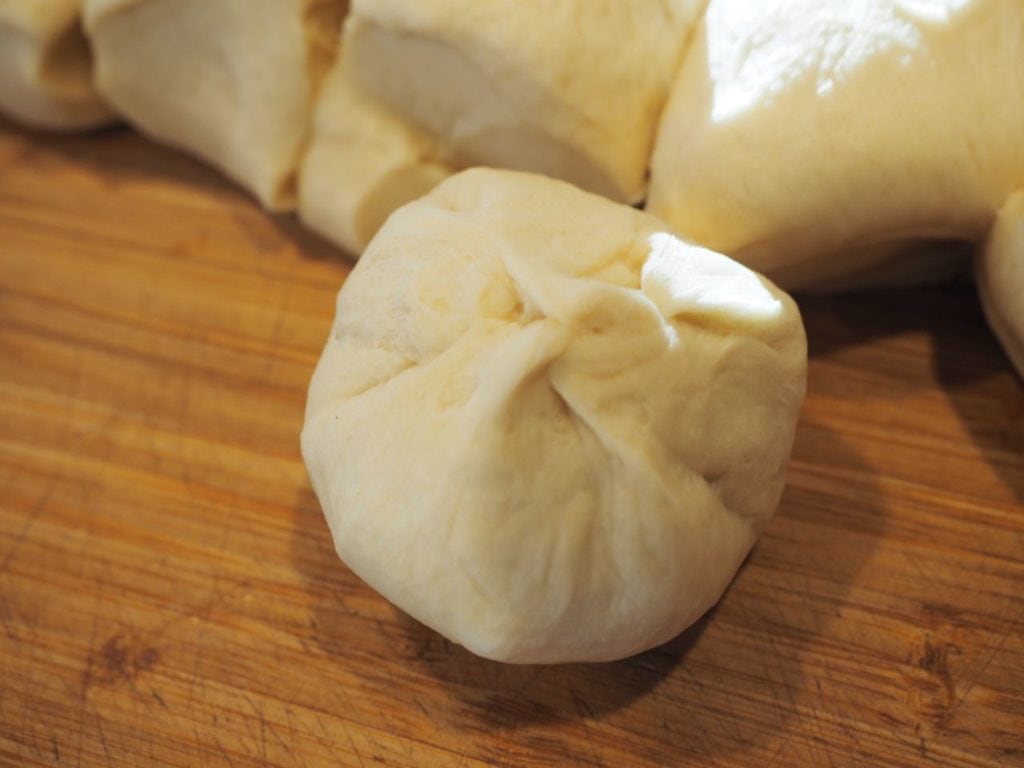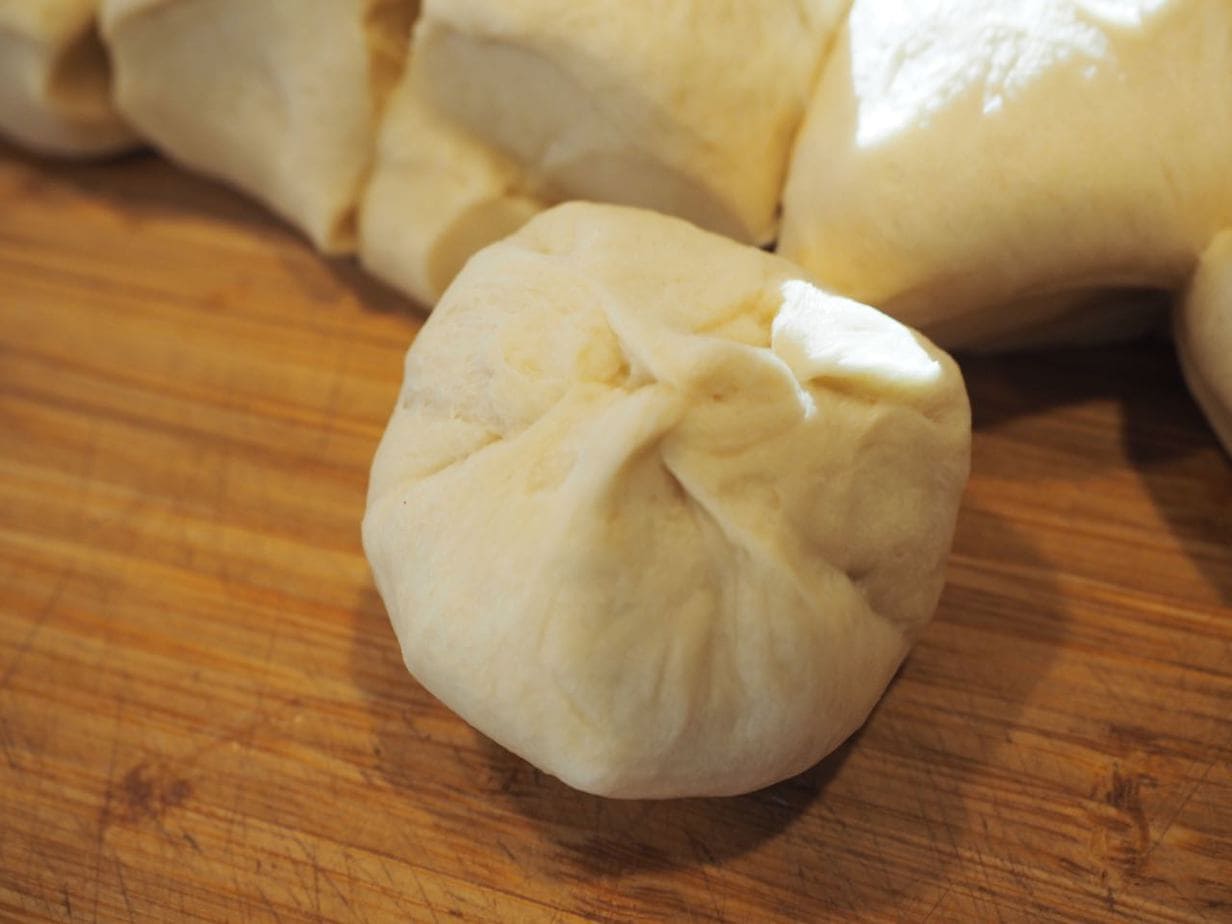 Place pinched side down on a parchment lined or greased sheet pan.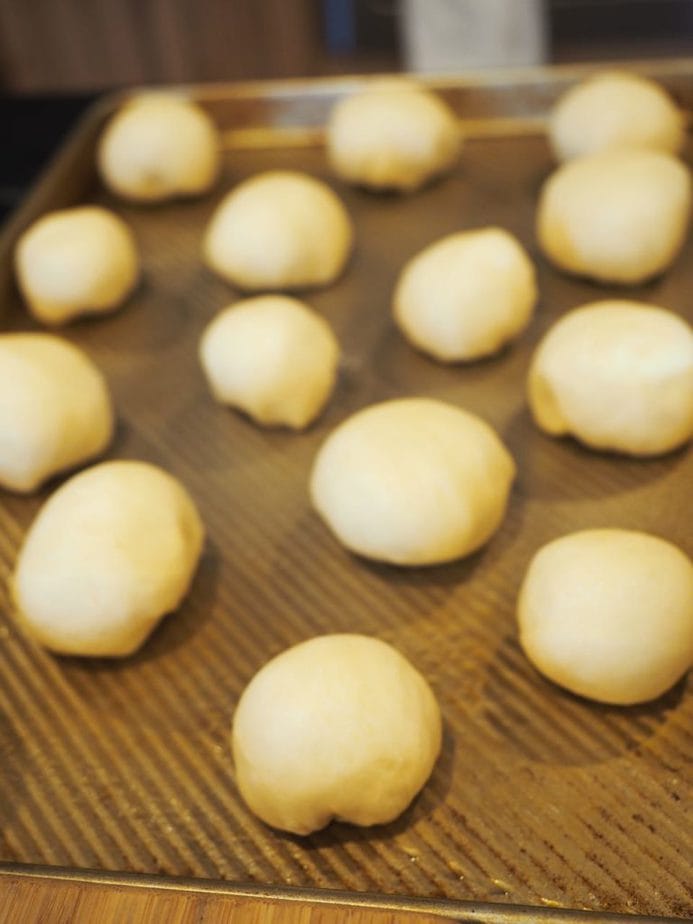 Brush tops with melted butter…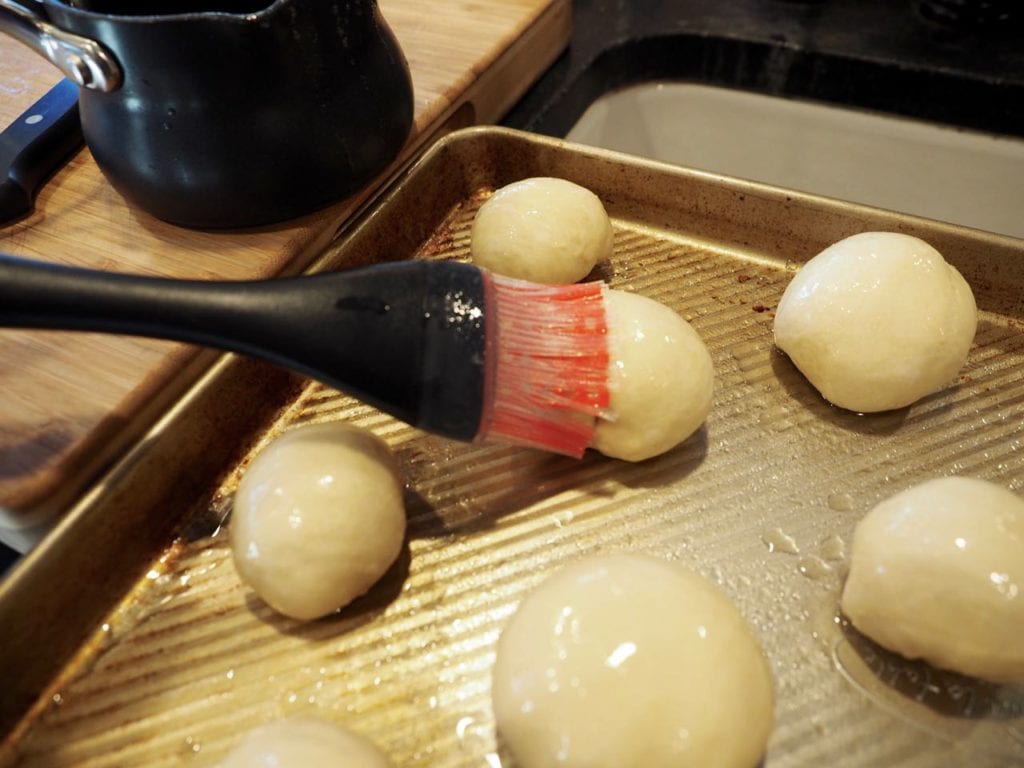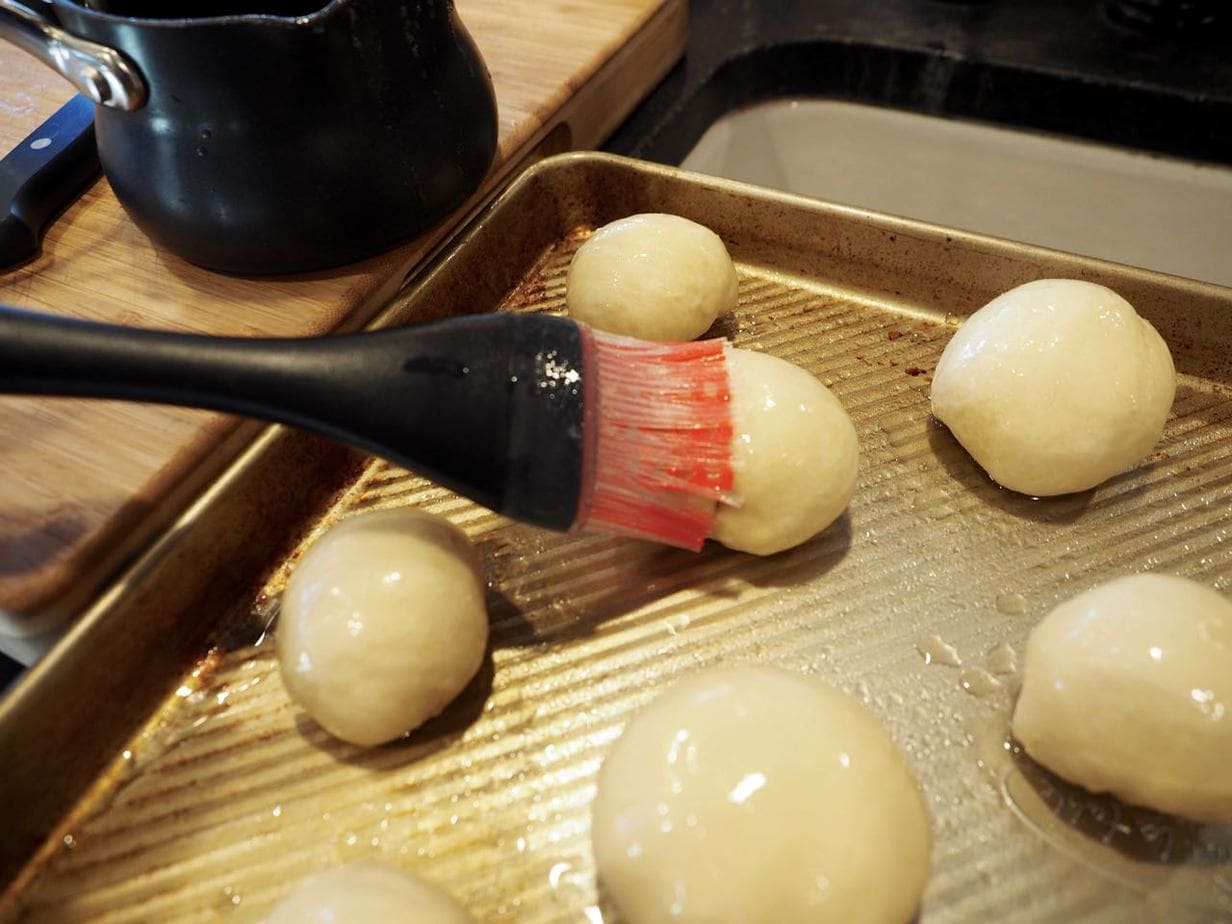 Sprinkle tops with a pinch kosher salt or fleur de sel and cover with a clean damp, tea towel and allow to rise in warm place until double.
PRO TIP | I like to set my oven to 100º, turn off, then place the rolls in to rise. Or if your oven has a "proof" setting use that. If your home is really chilly, place covered pan in oven with the lights on.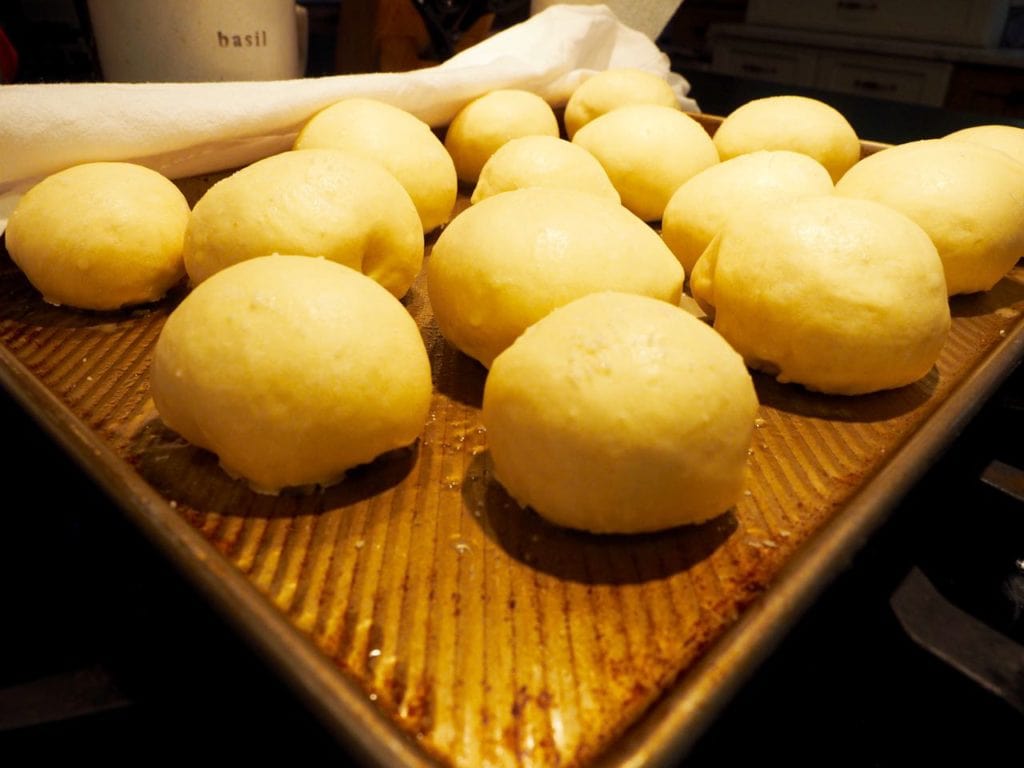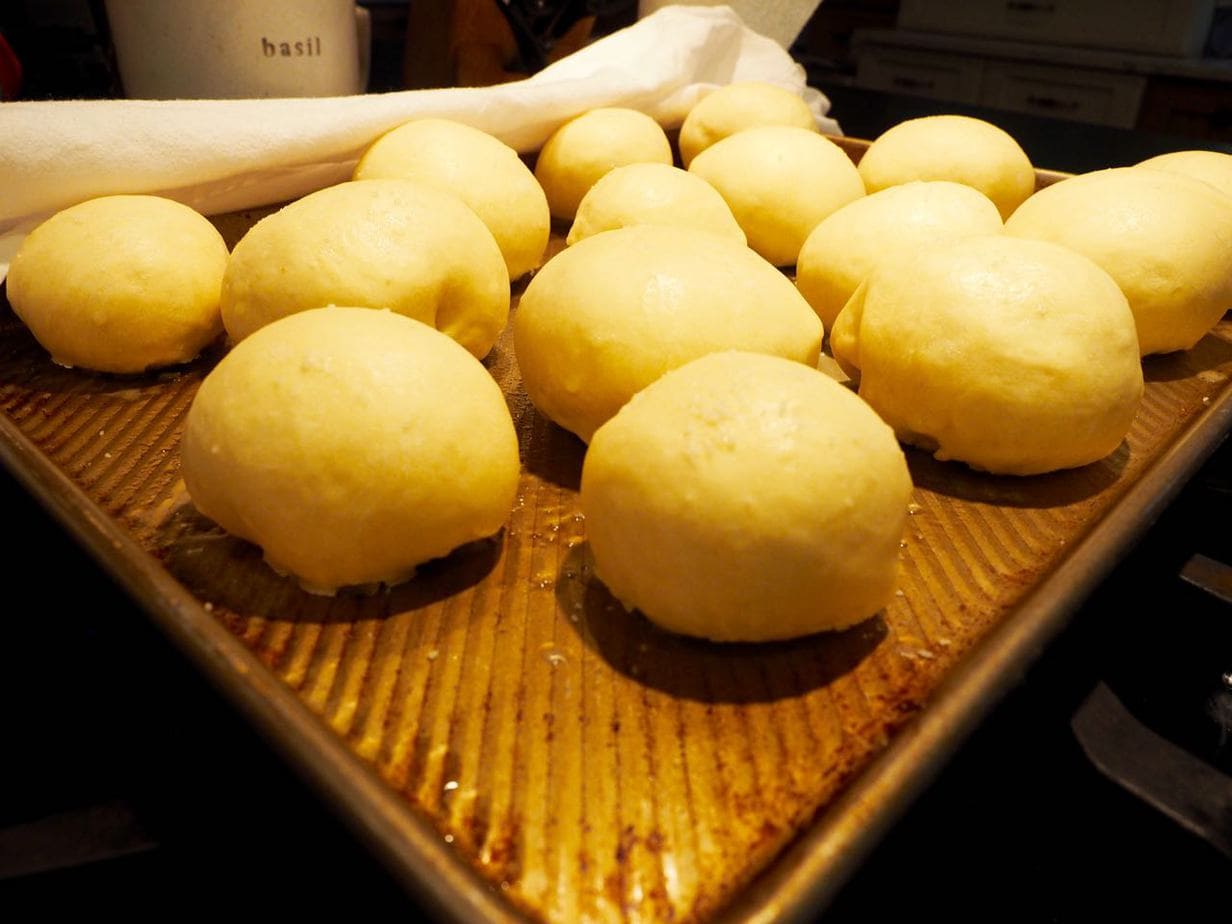 Once doubled in size, about 30-40 minutes, remove from oven and preheat oven to 375º F.
Bake until golden brown, if desired brush again with melted butter just before serving and sprinkle with a little flaky sea salt. AMAZING!
Can I make yeast rolls without a bread machine?
Yes, simply add all ingredients to mixer, preferably with a dough hook. Mix on low until dough combined.
Then scraping sides of bowl and bottom, continuing mixing on medium for 2-3 minutes, until dough is slightly sticky, but is stretchy and holds together.
Place dough in medium bowl coated with a little oil, turning to cover both sides of dough, cover with damp tea towel or plastic wrap.
Place in warm spot (oven with lights on works) for about 30 minutes until doubled.
Once doubled in size, remove and pinch into balls, then continue with balance of recipe.
WAYS TO USE THESE EASY YEAST ROLLS RECIPE
Recommended Equipment
TOP TIP
"Don't miss brushing the tops with melted butter and sprinkling with flaky or regular sea salt, it adds a fabulous softness and dimension to these easy yeast rolls."

The Fresh Cooky
Like this recipe?
Don't forget to give it a ⭐️⭐️⭐️⭐️⭐️ star rating and comment below the recipe!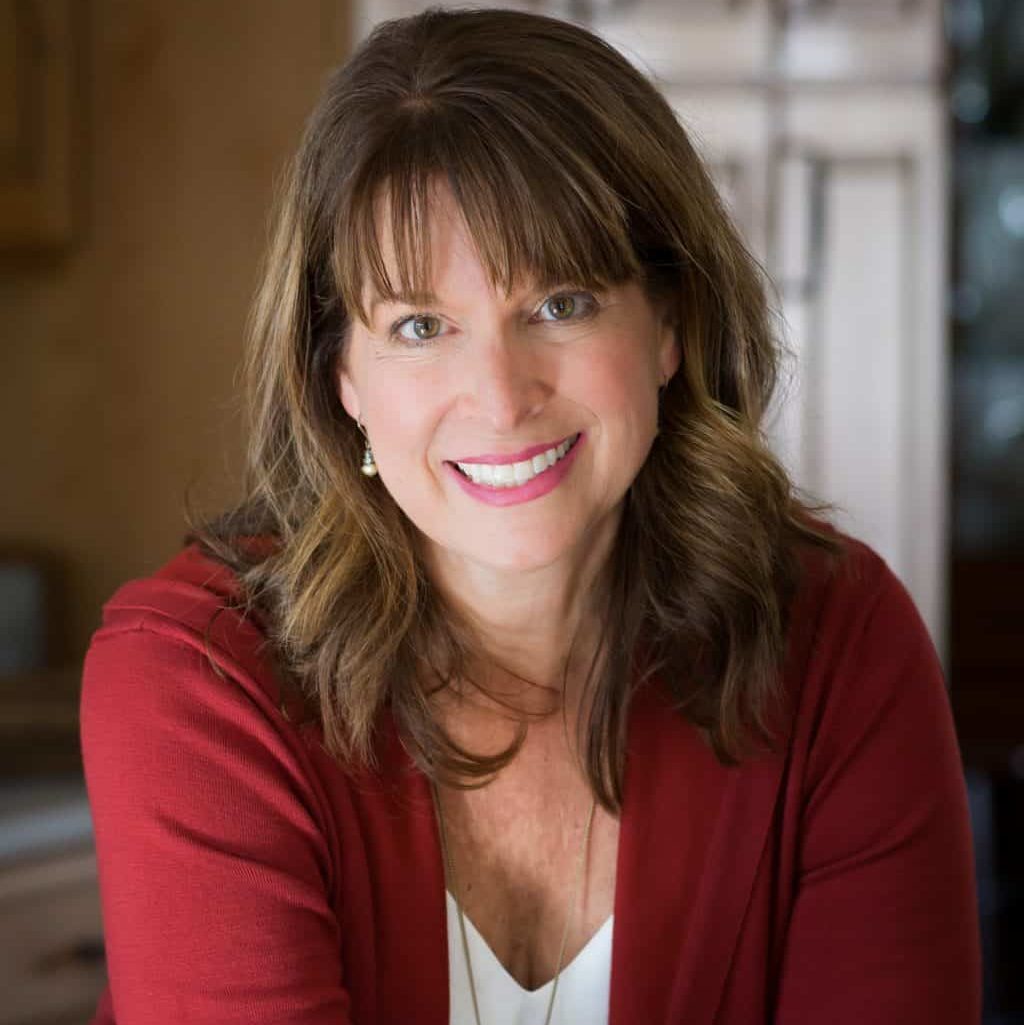 About Kathleen Pope
Recipe Innovator | Food Photographer | Food Writer
Hi, I'm Kathleen Pope. Here at The Fresh Cooky you will find easy, mostly from-scratch, trusted recipes for all occasions. From speedy dinners to tasty desserts, with easy step-by-step instructions. I am here to help teach you how to make mouthwatering recipes without spending hours in the kitchen. Read more about Kathleen here.