The Best Thanksgiving Side Dishes to Impress
As an Amazon Associate, I earn from qualifying purchases. Please read my disclosure policy.
A list of the best make-ahead Thanksgiving side dishes to impress. These recipes are tried and true, family and kid tested. These time saving, some last minute recipes will return to your table year after year!
Plus, I'm providing tips on a stress-free Thanksgiving holiday, even if you are starting late! Like this easy free Turkey Roasting Guide, print it out, it will save your bacon!
Looking for fabulous Thanksgiving recipes! Here are a few must try desserts that you can make ahead too: Pumpkin Cheesecake Bars, Gluten-Free (or not) Apple Crumb Pie and this gorgeous Pear Bundt Cake. And this Traditional Tiramisu is always a hit and is better when made ahead.
Each year, I plan on making my Thanksgiving plans way in advance; menu, setting the table, cleaning the house, planning the day out, making some dishes ahead – but then life, life just happens. Can anyone relate?
TIPS FOR A STRESS FREE HOLIDAY MEAL
While we all want the picture perfect Thanksgiving meal, one thing I've learned through years of entertaining is to relax more, not worry about everything being spotless!
Broom sweep your floors, after all, your perfectly mopped floors will once again be dirty after Aunt Freda accidentally drops her plate on the floor.
Declutter what you can and clean your bathrooms, on that I must insist!
Set your table a day or two ahead of time.
Make as many dishes as you can ahead of time.
Be ready for your guests; if you are running behind, be sure to get yourself ready first, nobody likes to arrive with their host upstairs with wet hair.
You can always ask your guests to help set the table, put finishing touches on things, carve the turkey, put together an appetizer, pour a drink! Why not, they'd love to, wouldn't you if asked?
Relax, put on some relaxing music and breathe, put a smile on your face, stop and sit with your guests.
Enjoy these Thanksgiving Side Dishes to Impress
Best Thanksgiving Make Ahead Sides
Think about what is on your menu that you can make ahead and plan on making one every few days, from now until Thanksgiving, or better yet, ask those who are joining you to bring along a side or two. I cannot tell you enough the one thing I've learned about having people over is to ask, don't do it all alone!
FABULOUS MAKE AHEAD THANKSGIVING SIDE DISHES
Best Thanksgiving Side Dishes you Can Make Ahead!
Try these traditional dishes to complete your Thanksgiving meal; tender tasty turkey or try this Instant Pot Turkey Breast if you are feeding a smaller crowd or just need more breast meat.
To with your sides, you are going to want to bake up some warm, tender rolls or bread:
Whether you are joining others or hosting Thanksgiving yourself, I pray that it is filled with deep gratitude, I pray you are able to find oodles of reasons to be thankful and that it spills out of you onto others around you! I love this book on Thanksgiving graces, prayers and quotes.
A Thanksgiving Psalm
Shout joyfully to the Lord, all the earth.
Serve the Lord with gladness and delight;
Come before His presence with joyful singing.
Know and fully recognize with gratitude that the Lord Himself is God;
It is He who has made us, not we ourselves [and we are His].
We are His people and the sheep of His pasture.
Enter His gates with a song of thanksgiving
And His courts with praise.
Be thankful to Him, bless and praise His name.
For the Lord is good;
His mercy and lovingkindness are everlasting,
His faithfulness [endures] to all generations.
Psalm 100 (AMP)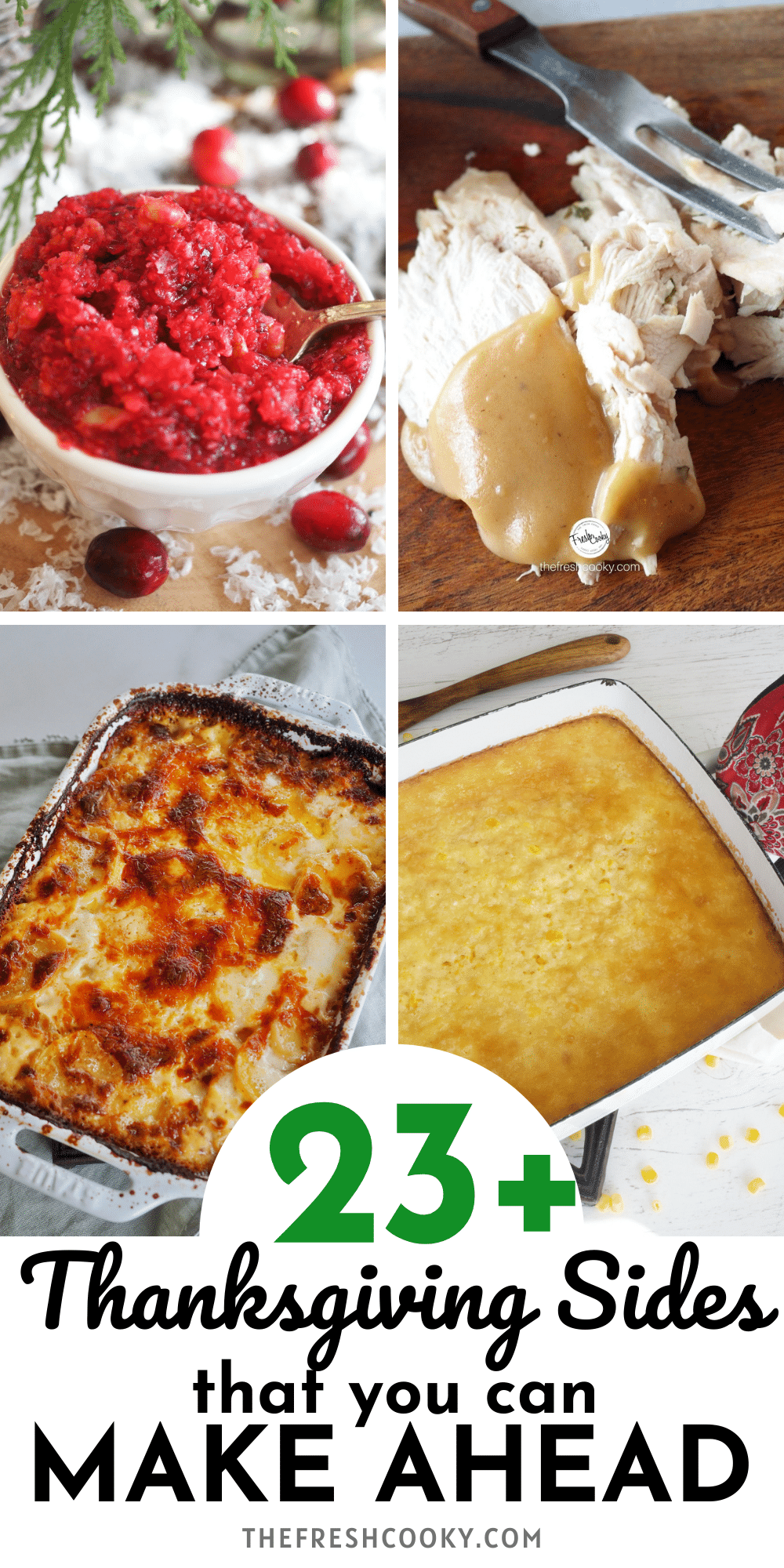 Don't forget your main dish recipes, this perfect, make-ahead giblet gravy or maybe you want a holiday honeybaked ham??
Like this recipe?
Don't forget to give it a ⭐️⭐️⭐️⭐️⭐️ star rating and comment below the recipe!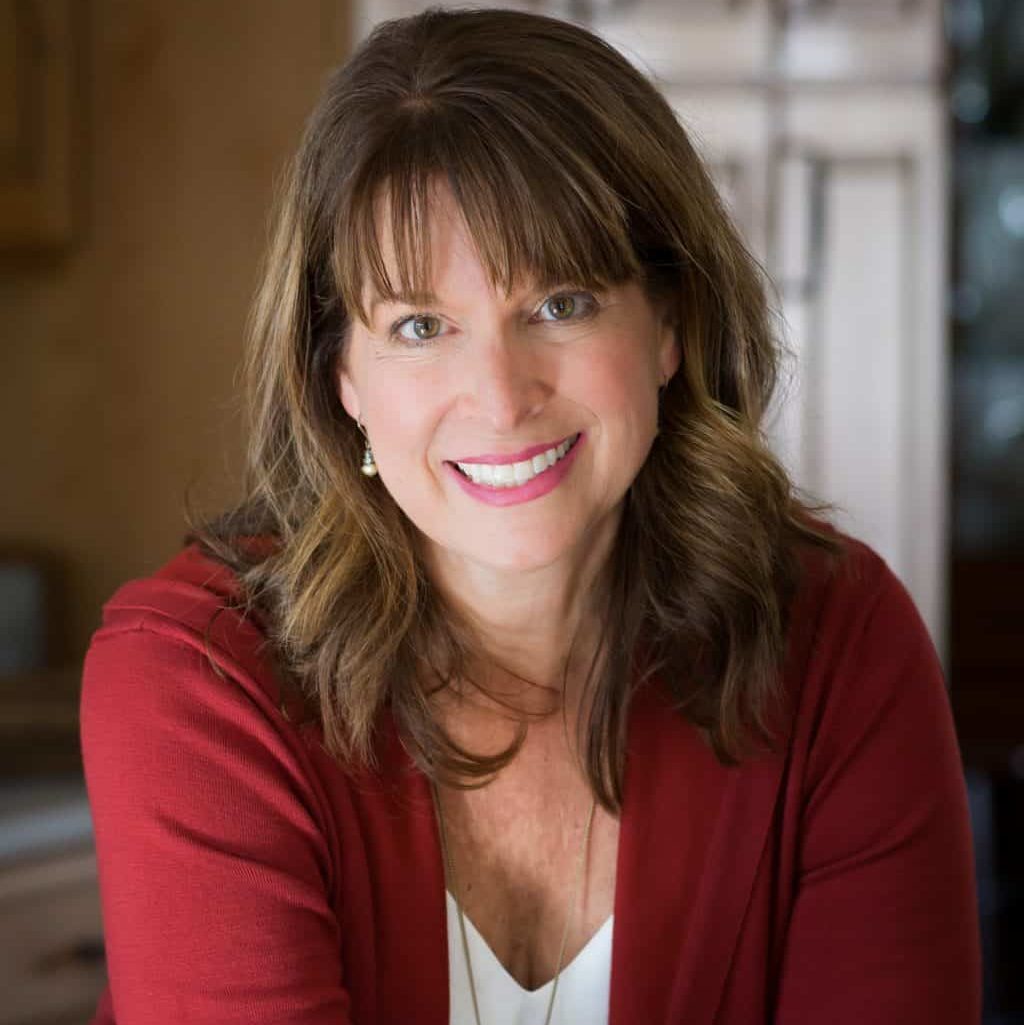 About Kathleen Pope
Recipe Innovator | Food Photographer | Food Writer
Hi, I'm Kathleen Pope. Here at The Fresh Cooky you will find easy, mostly from-scratch, trusted recipes for all occasions. From speedy dinners to tasty desserts, with easy step-by-step instructions. I am here to help teach you how to make mouthwatering recipes without spending hours in the kitchen. Read more about Kathleen here.