As an Amazon Associate, I earn from qualifying purchases. Please read my disclosure policy.
You read that right, cheddar beer popovers people!! Warm, chewy, quickbread popovers that are ready in less than 30 minutes.
A spin on my classic Easy Beer Bread, these popovers will become a family favorite! My boys ask for them regularly, not because they have beer in them, it cooks out leaving the amazing flavor behind, but because they are THAT good.
Make up a batch or two, enjoy with a hearty stew, or a nourishing soup and freeze the rest. The rewarm quickly and beautifully in the oven!
7 Simple Ingredients for Cheddar Beer Popovers
3 cups unbleached all-purpose flour
¼ cup organic all-natural cane sugar
3 teaspoons baking powder
1 teaspoon sea salt
1 cup shredded cheddar cheese (sharp, colby, jack, mild your choice, try a variety) — OPTIONAL
1 12 oz bottle or can of beer (your favorite, light or dark)
½ cup melted butter, divided
Add dry ingredients into a large mixing bowl, stir with a wooden spoon or whisk to combine. Stir in shredded cheddar cheese until coated and combined.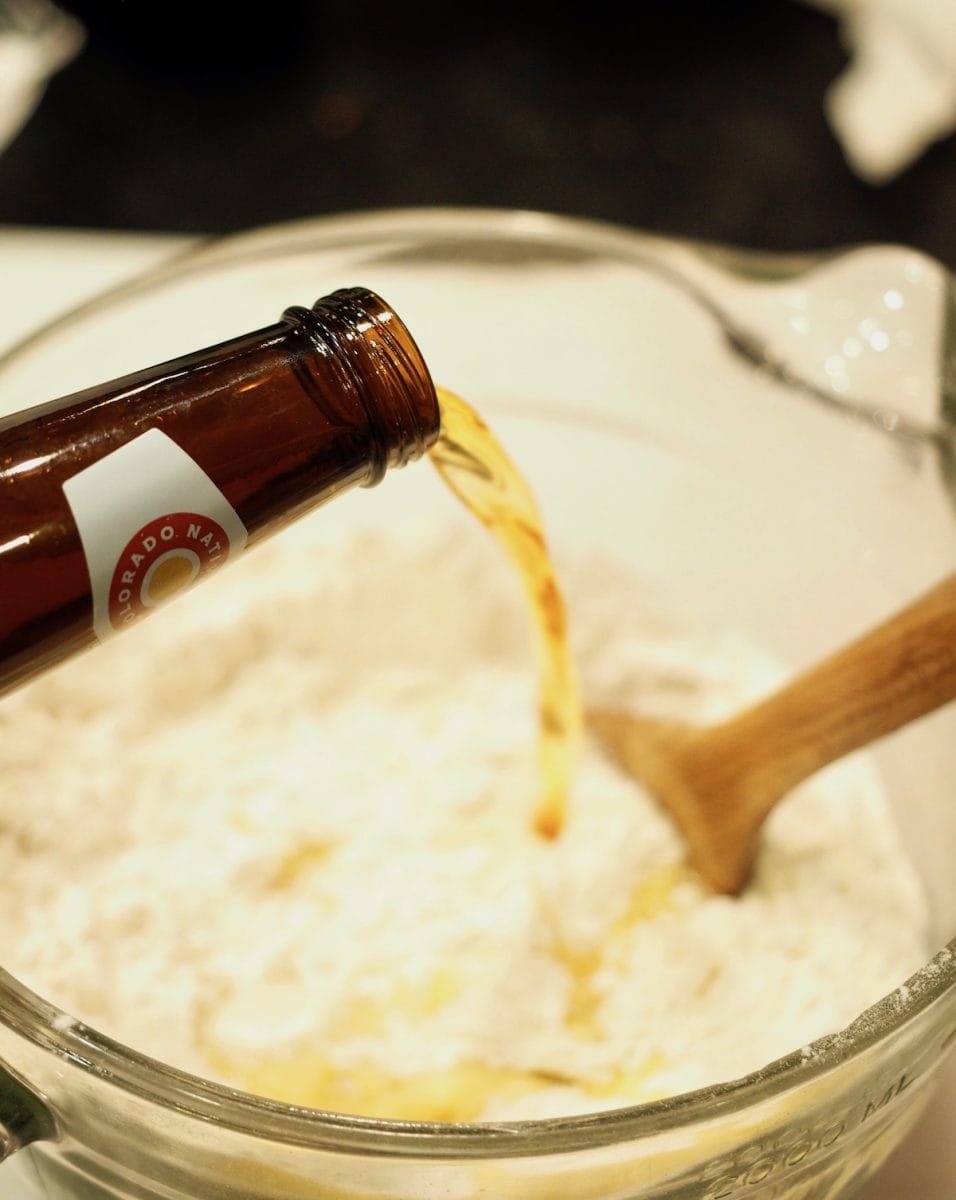 Slowly pour in beer, it will foam up, so stir a little, pour a little until the mixture is a sticky, gooey, mess. Be sure to get down to the bottom, incorporating all the dry ingredients.
Mix in most of the melted butter, leaving 2-3 tablespoons for brushing tops of beer popovers.
Stir well until all dry ingredients are incorporated.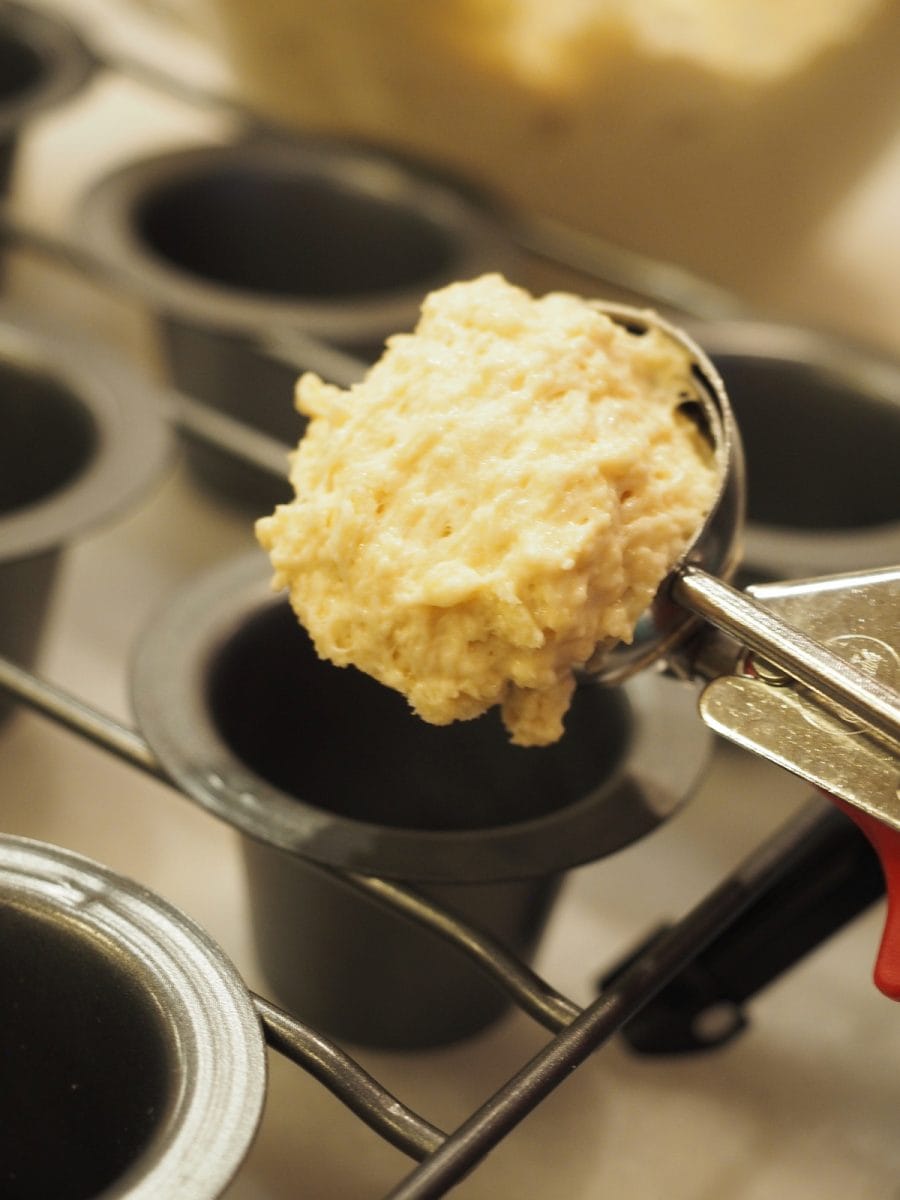 Spray a popover pan with oil or cooking spray and using a large cookie scoop, scoop the cheddar beer bread batter into each popover hole.
Can I use a muffin tin?
You bet! They won't raise as high as you would achieve with a popover pan, but they will cook just fine in a standard muffin or cupcake tin, in fact they might need a little less time in the oven. If you haven't tried a popover pan, give it a try, it's fun to bake all sorts of fun things in, cupcakes, muffins and of course, popovers!
Optional Add-Ins or Take Outs for Popovers
Can you make these without cheese! Of course, simply omit from the recipe! No changes needed and just as delicious, these below were made without cheese.
Light or Dark Beer, IPA or Ale? The beer you use is entirely up to your preference. A lighter beer will produce a not as strongly flavored beer popover, while the darker or stronger (i.e. IPA's) will produce a dark, distinctly flavored popover. So use what you enjoy drinking!
HERBS? Yes! Add a teaspoon of dill or Italian seasoning, or even chopped chilis to the batter before baking.
Once your popovers are snuggled into their popover beds, give them a little brush with that extra melted butter and if desired a sprinkle of kosher or flaky sea salt.
Bake at 375°for 15-20 minutes until toothpick inserted comes out clean. If making in muffin tin, check at 15 minutes and add time accordingly.
That's it, turn over to release popovers, serve piping hot with softened butter! Cool completely before freezing.
Like this recipe?
Don't forget to give it a ⭐️⭐️⭐️⭐️⭐️ star rating and comment below the recipe!
A Peak at my Latest Recipes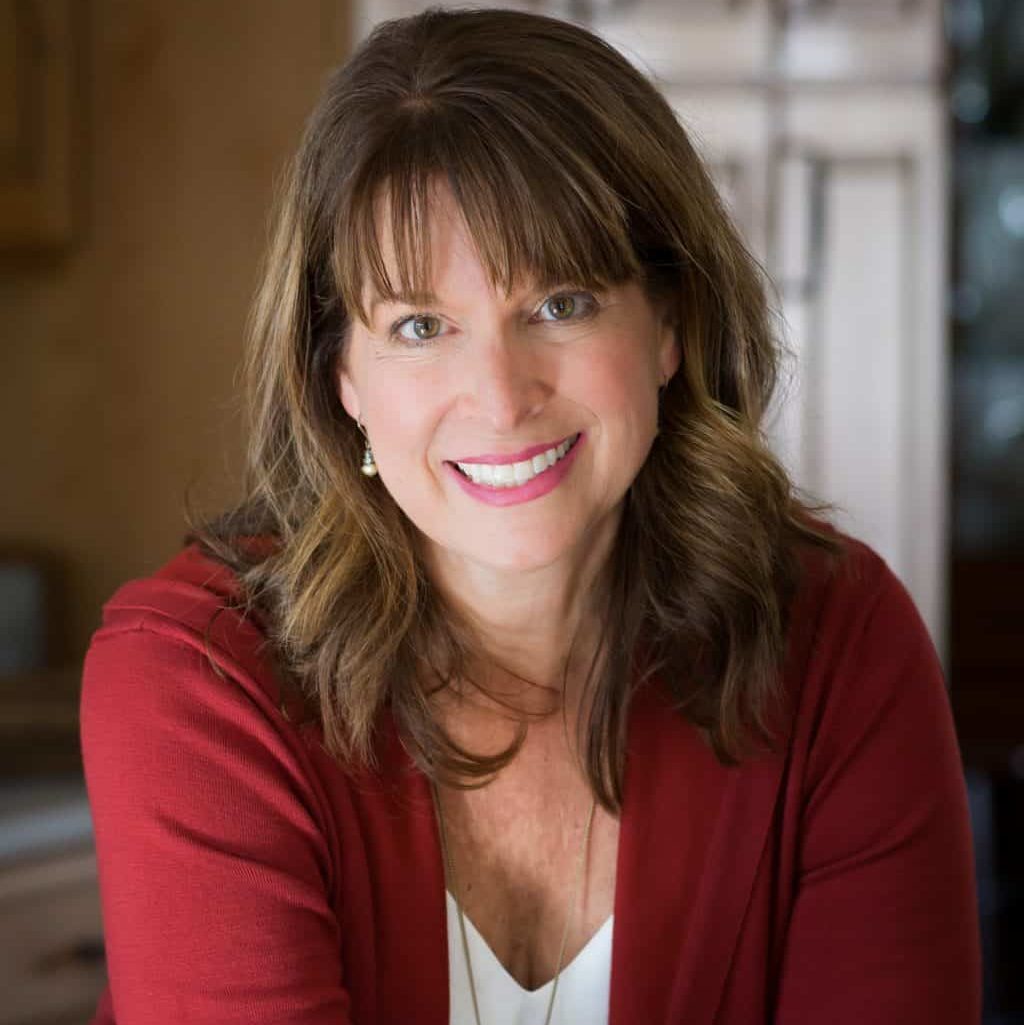 About Kathleen Pope
Recipe Innovator | Food Photographer | Food Writer
Hi, I'm Kathleen Pope. Here at The Fresh Cooky you will find easy, mostly from-scratch, trusted recipes for all occasions. From speedy dinners to tasty desserts, with easy step-by-step instructions. I am here to help teach you how to make mouthwatering recipes without spending hours in the kitchen. Read more about Kathleen here.