As an Amazon Associate, I earn from qualifying purchases. Please read my disclosure policy.
Pears are in season, and you're looking for the perfect dessert. Here it is with this easy to make Pear Bundt Cake. This pear cake recipe is perfect for a fall bake sale, a party, or even a family dinner. The end result is pretty and so, so delicious!
This dessert only takes about 15 minutes to prepare and into the oven. It can't get easier than that! Paired with this mouthwatering vanilla sauce, it will take a plain ol' bundt cake to heavenly levels.
If you're ready for another fancy-looking bundt dessert, check out my Nothing Bundt Cake Recipe for chocolate decadence. And if you're in the mood for a simple coffee cake, try this Cinnamon Swirl Bundt Cake where hands on time is only 15 minutes.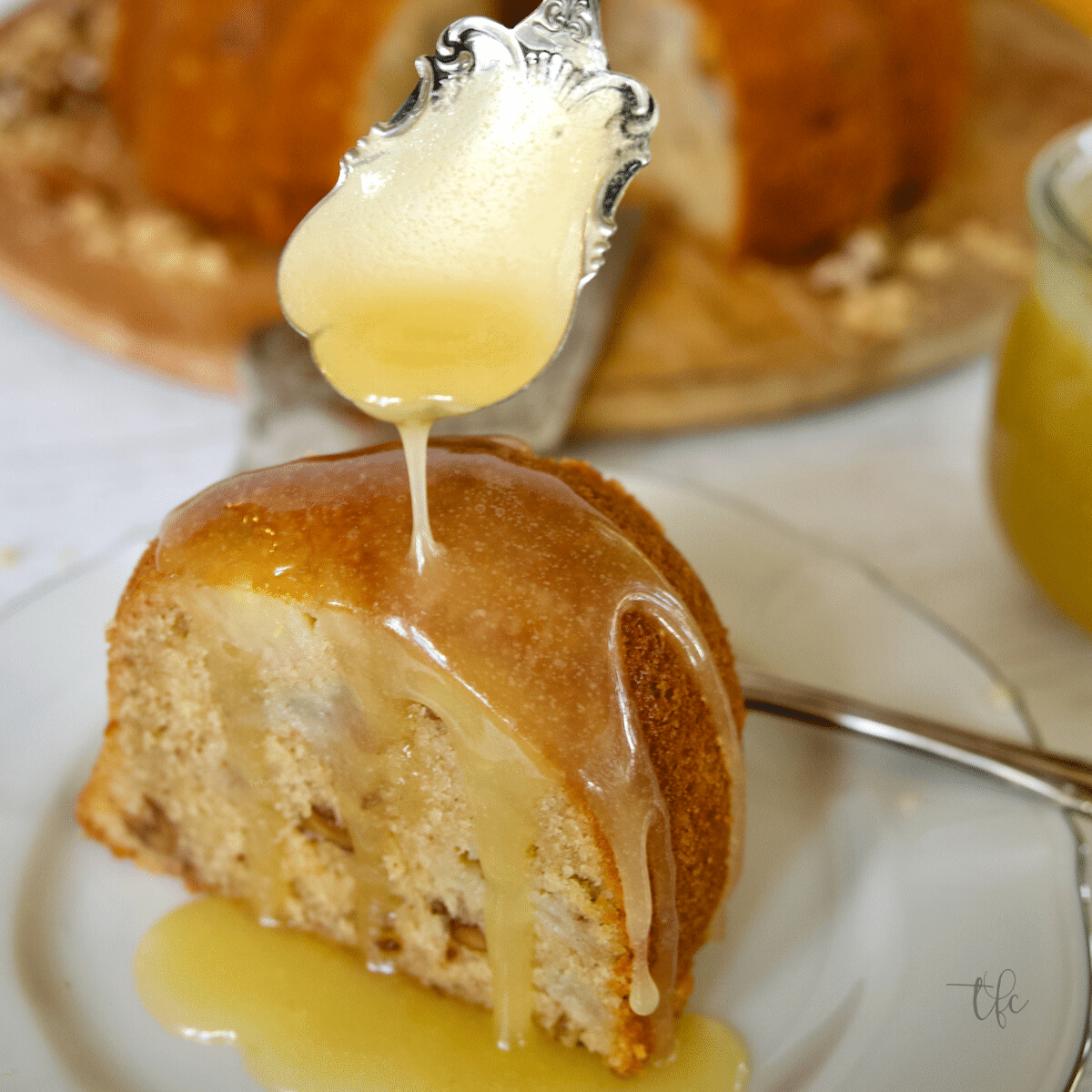 I received ripe, juicy Bartlett pears from Melissa's produce and light brown sugar provided by Dixie Crystals; but the opinions on the deliciousness of this pear cake recipe and these products are entirely my own!
This week I am featuring a different fall flavored recipe each day; check out the other days: Panera Autumn Squash Soup, Fall Charcuterie Board, Gluten-Free Apple Pie, Graham Cracker Crumble Topping and this pear cake!
Once you try this pear cake recipe, you'll see how easy it is to make and want to make it every fall. It looks so fancy and will impress your family and friends. It's perfect for a luncheon when the kids are in school or for an after dinner treat.
I adore pears, and fall is the perfect time to use fresh pears. If you're looking for the perfect autumn salad, you're going to love this Wild Rice Harvest Salad with pears or apples, grapes, pomegranate arils, nuts, and cheese.
Pear Cake Recipe Ingredients
Most of these items will be pantry staples, for the entire ingredient list and instructions be sure to print out the recipe card at the end of the post.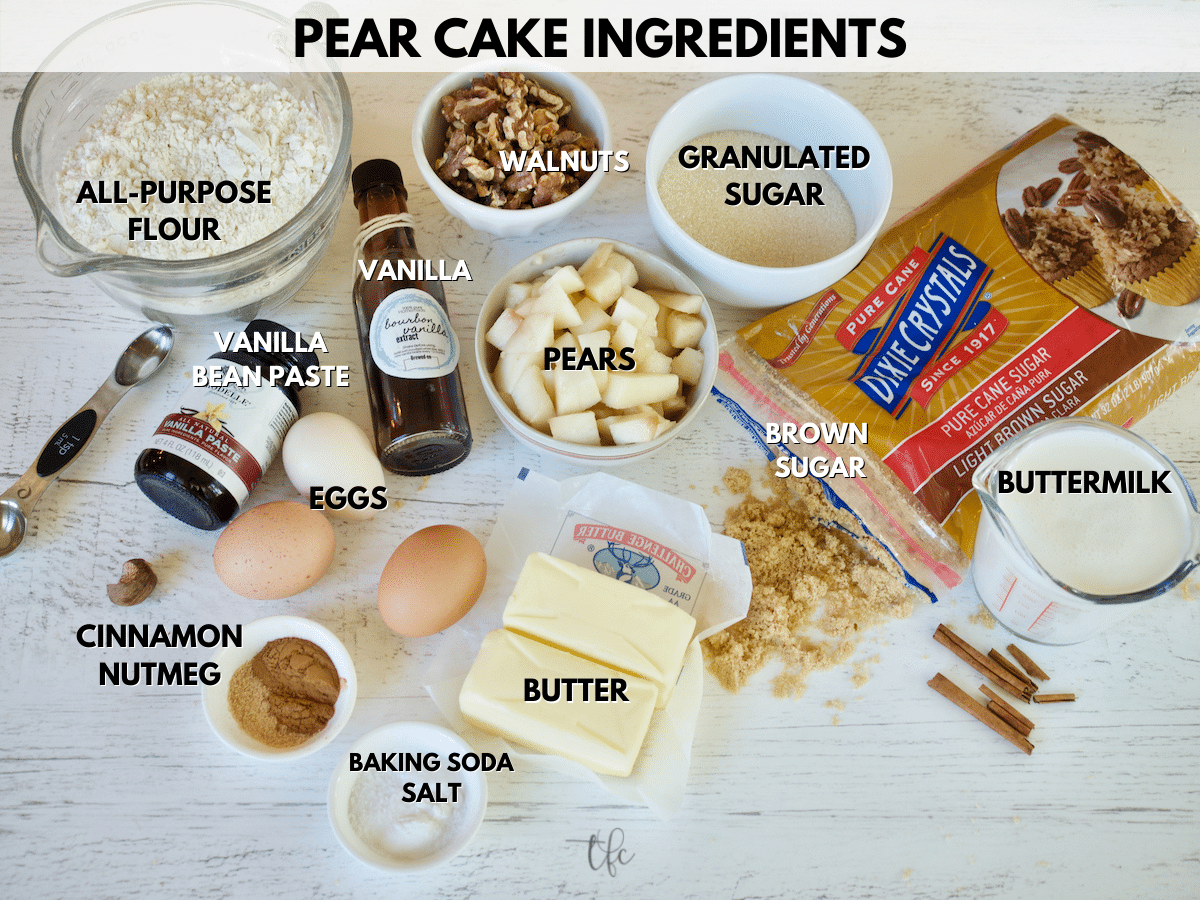 All-purpose flour | I use organic unbleached, all-purpose flour — a healthy choice for all my baking.
Butter | Used for flavor and to make the cake's texture light and fluffy, no substitutes.
Light brown sugar | I recommend Dixie Crystals, all natural pure cane brown sugar, it's non-GMO.
Eggs | They bind the ingredients beautifully, bring them to room temperature first.
Vanilla | I used a combo of vanilla extract and my homemade bourbon vanilla extract for a rich seasonal taste.
Vanilla Bean Paste | I use Rodelle, seriously, it is superior and reasonably priced, and delicious, should I go on?
Buttermilk | My secret ingredient to keep it super moist, no buttermilk to my tip below.
Cinnamon and Nutmeg | These are my favorite flavors for this autumn treat.
Toasted walnuts | I love the texture and flavor toasted walnuts give. You could also use pecans, or your favorite nut.
Pears | This is the signature ingredient! I used Melissa's Bartlett pears.
HOW TO MAKE YOUR OWN BUTTERMILK | I love using real, whole milk buttermilk, but I get it if you don't have any. You can use this simple substitute. Add 1 tablespoon of white vinegar or lemon juice to a 1 cup measuring cup, then add milk to the 1 cup mark, stir and let sit for 5-10 minutes while you pre your other ingredients! Ta-da!
Instructions
Preheat your oven to 350 degrees and grease your bundt pan well, I like using Bak-Klene my bundt cakes release easily every single time.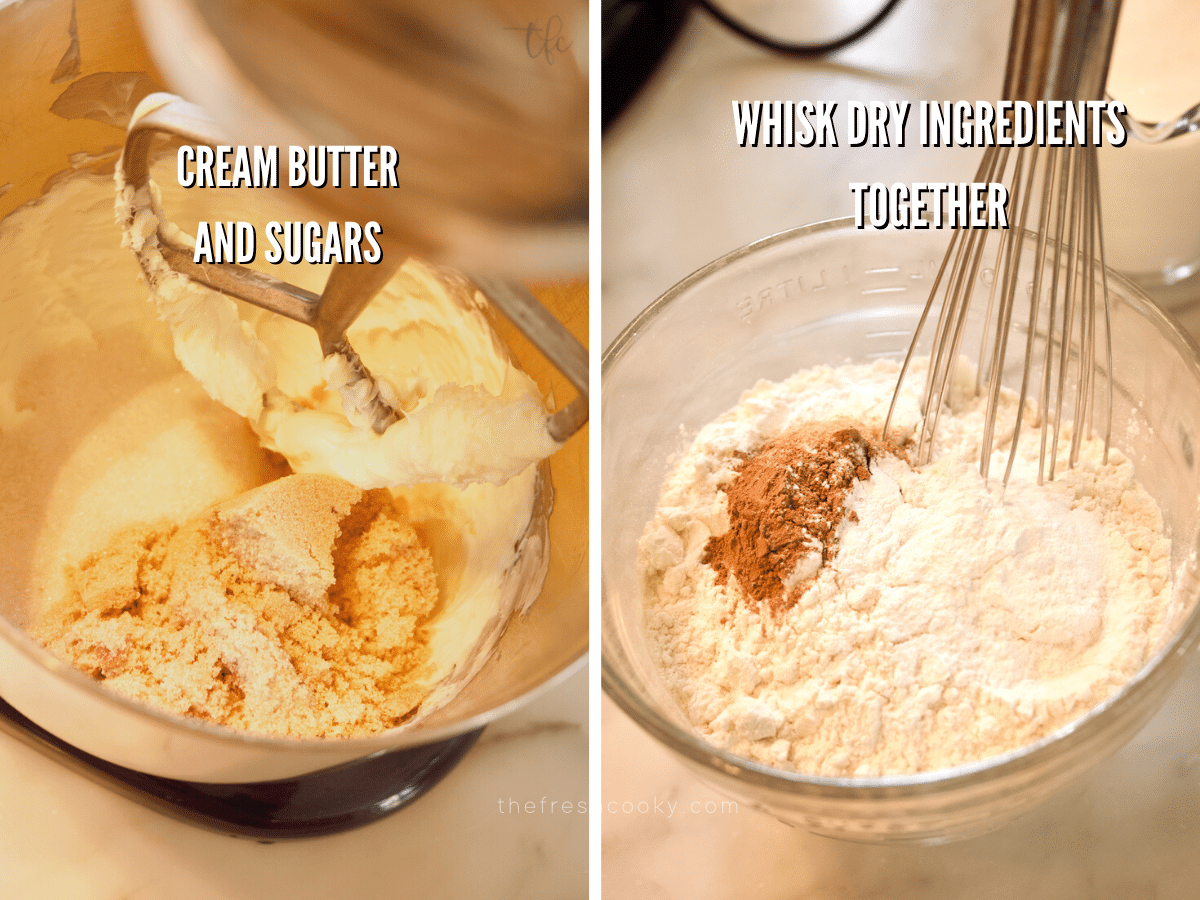 Use your stand mixer and beat the butter for 30 seconds. Add the sugar and beat until it is fluffy, about 3 minutes.
In a medium-sized bowl, whisk the flour, baking soda, baking powder, nutmeg, cinnamon, and salt together. Set it aside.
Add your eggs in one at a time, beating for 1 minute. Then add vanilla and vanilla bean paste.

Alternate by adding some of the flour mixture and then the buttermilk.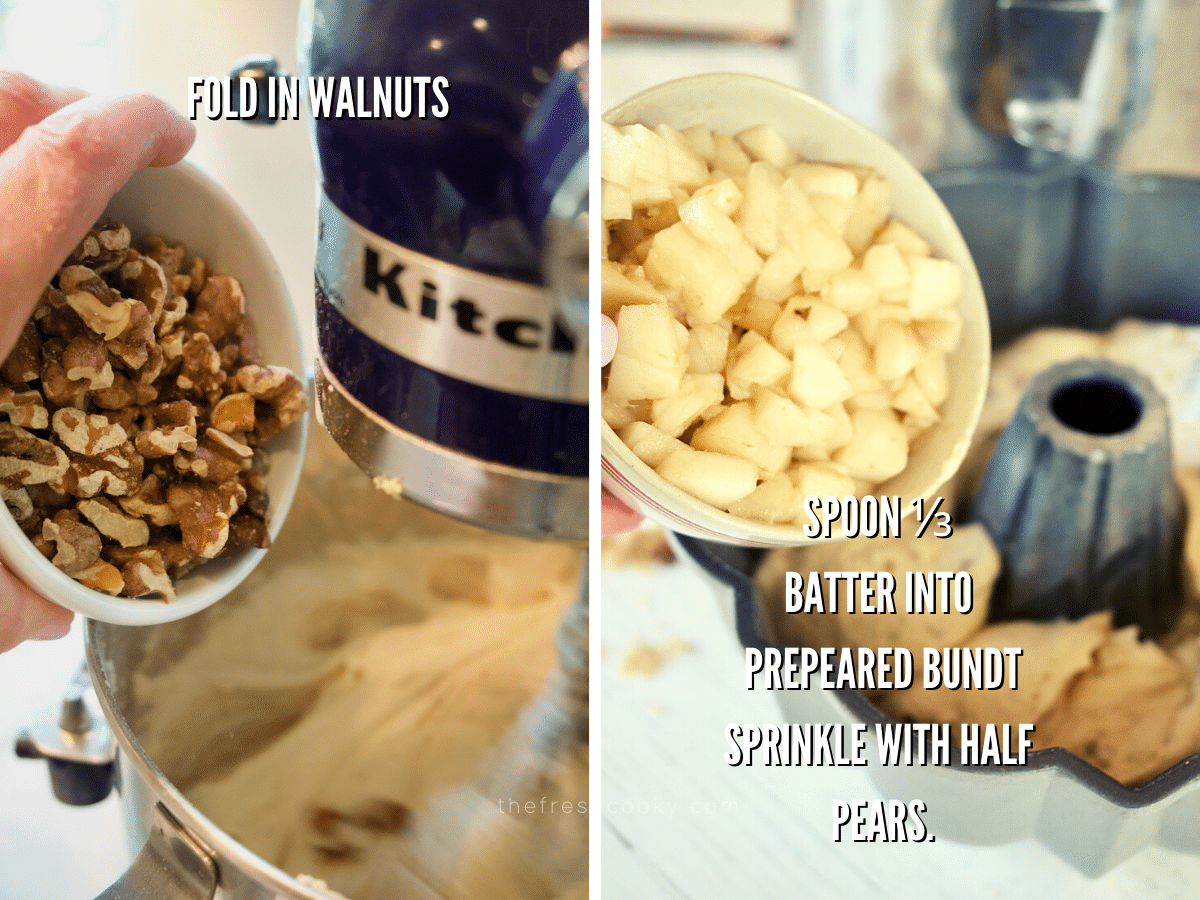 Stir in the walnuts. Spoon a third of the batter into prepared bundt pan, sprinkle half the pears, repeat.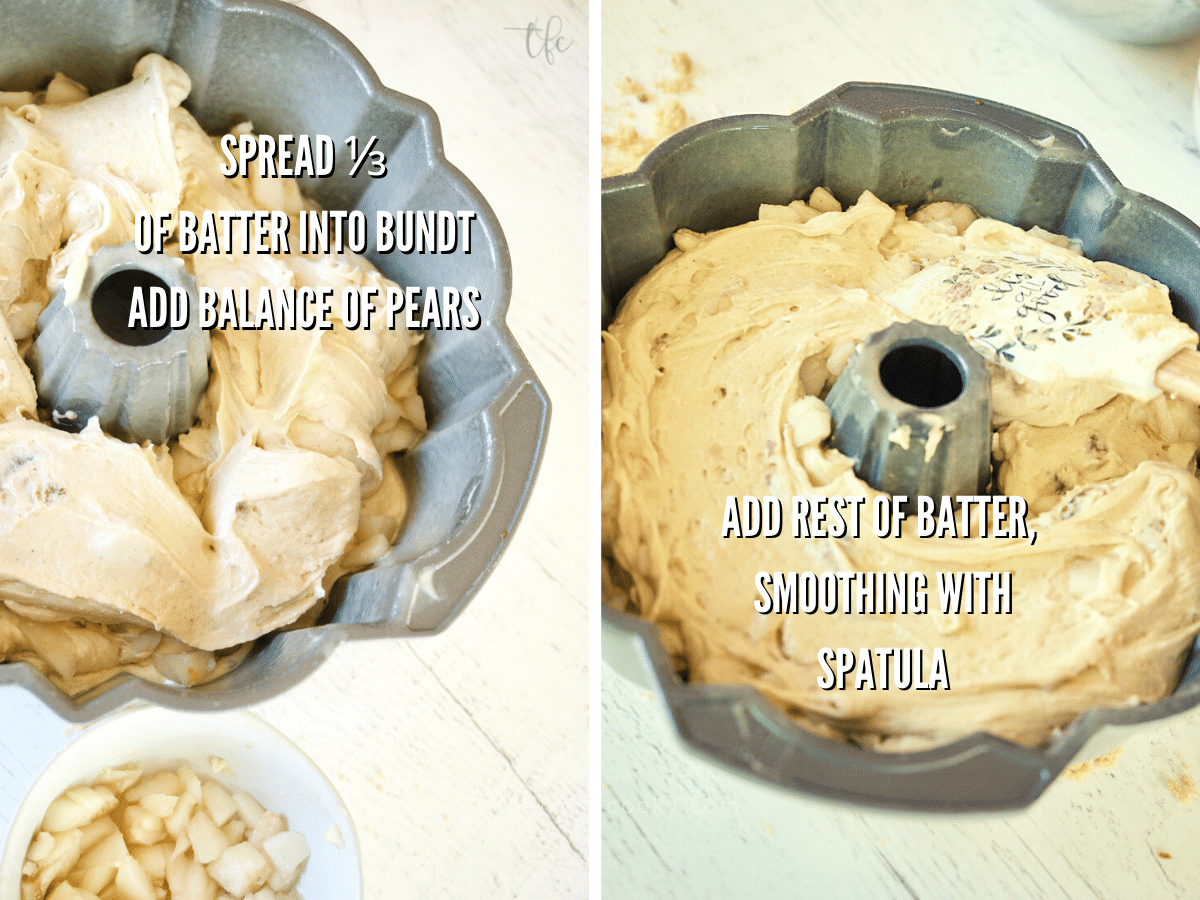 Finish with the last third of the pear cake batter, then smooth with spatula and on top. Swirl the layers together with a butter knife.
Tap the pan to settle the batter and bake. After about an hour, your toothpick should come out clean. Cool in pan on wire rack for 10 minutes, then place the wire rack on top of the bundt pan, using hot pads, gently invert the pear bundt cake onto the cooling rack. Allow to cool completely.

While it's baking, you can make a Vanilla Buttercream Glaze or Vanilla Butter Sauce (recipe in card).

Variations

For a bundt cake glaze, pictured is the vanilla sauce dessert sauce (recipe included) and the thicker glaze is the Vanilla Buttercream Glaze and Vanilla Sauce! Add a bit of crunch, with this graham cracker crumble topping.
You can also play with the spices and mix it up by adding ginger, cardamom, orange zest, pumpkin pie spice or lavender. Each one of these will add a unique flavor and look. But don't put them all in the same cake. Try adding one new thing at a time to find your personal favorite!
I used Bartlett pears for this recipe, but any ripe pear will work.
TFC Pro Tips
Pro Tip 1 | Don't skip mixing the batter at a medium-high speed for 3-4 minutes. You're whipping in air during this step, making a fluffier pear bundt cake.
Pro Tip 2 | Add eggs one at a time. Because the eggs give structure to the cake, you want them to mix with the other ingredients instead of each other. Adding them one at a time will give you a consistent batter for your cake.
Pro Tip 3 | Cool completely! When it's still in the pan, the heat from the metal is still cooking your cake. Once it's on the wire rack and completely cool, it's easier to cut. It's best to let it cool for a couple of hours on the counter instead of the fridge.
Frequently Asked Questions
How do I make it so my bundt cake doesn't stick?
Grease your bundt pan thoroughly before adding the batter. I love using Baker's Joy or Bak-Klene, as they have flour in them and always release. When you remove the cake from the oven, loosen the edges.
Why is my cake sinking in the middle?
There are several things that can be the problem. Here's some troubleshooting to find a solution.

Don't open and close the oven door. Every time that door opens, you're losing about 50% of the heat. Cold air stops it from rising properly.

In a humid climate, your cake can fall if it doesn't have enough moisture. A trick is to add 15 degrees to the cooking temperature. But watch it closely!

A high altitude is another problem. Try adding 15-25 degrees to your oven temperature. This helps it bake quickly before it expands too much. Also, fully preheat your oven before baking. And be sure to follow my adjustments for high altitude.

If you have too much baking soda or baking powder your cake grows too quickly and then collapses.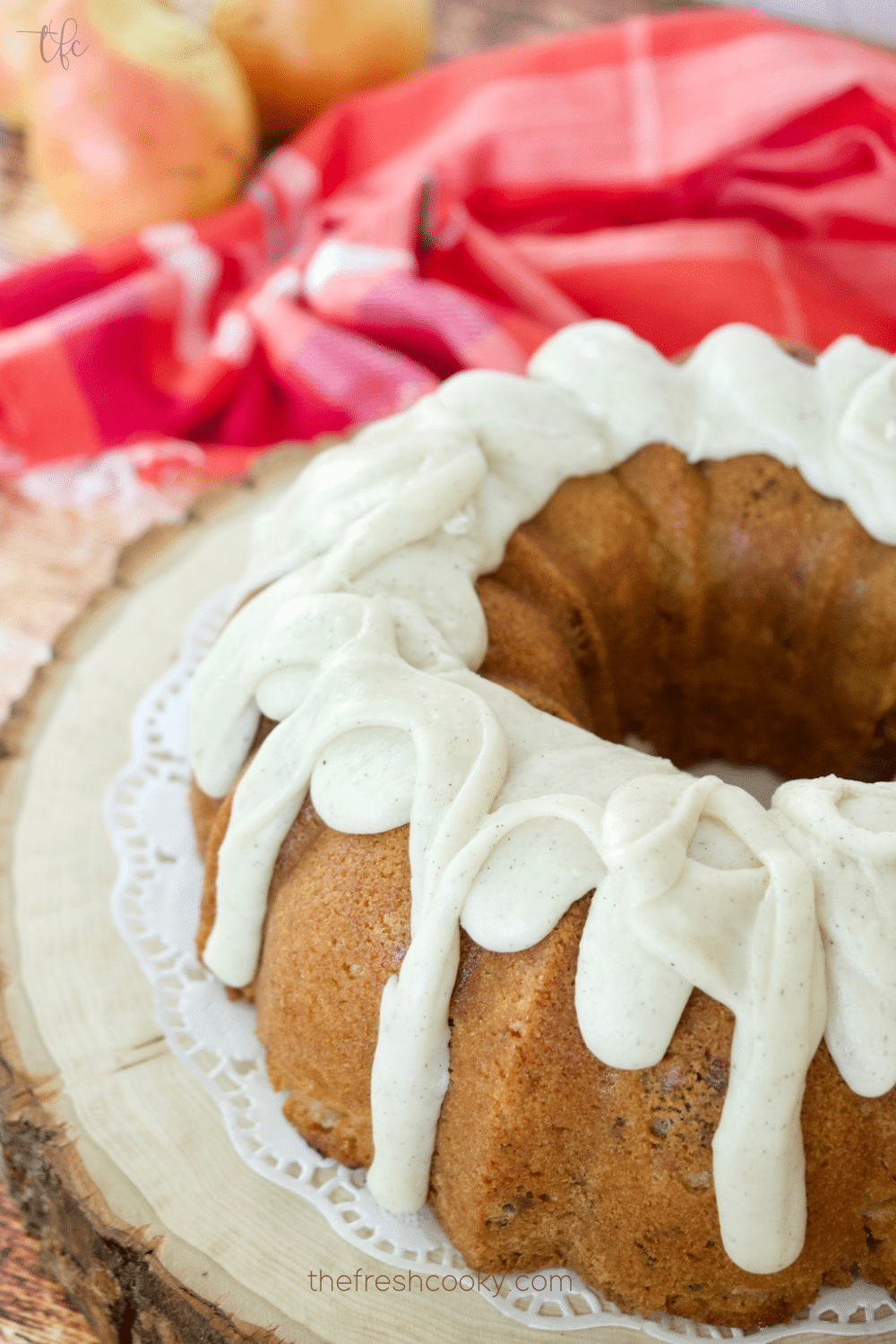 High Altitude Pear Cake Recipe
As you know, sometimes baking at high altitude can be tricky, here are the tweaks I made for this recipe.
Add 2 tablespoons all-purpose flour
Decrease baking powder to 1 teaspoon
Reduce light brown sugar and granulated sugar to ¾ cups (each)
Bring eggs to room temperature, if you forgot, simply place them in a bowl of warm (not hot) water for 5-10 minutes.
If your oven runs on the cooler side (use oven thermometer), increase temp by 25 degrees. If using a dark non-stick pan, keep temp at 350F.
Recommended Tools
These tools will help make baking this luscious pear cake recipe so much easier!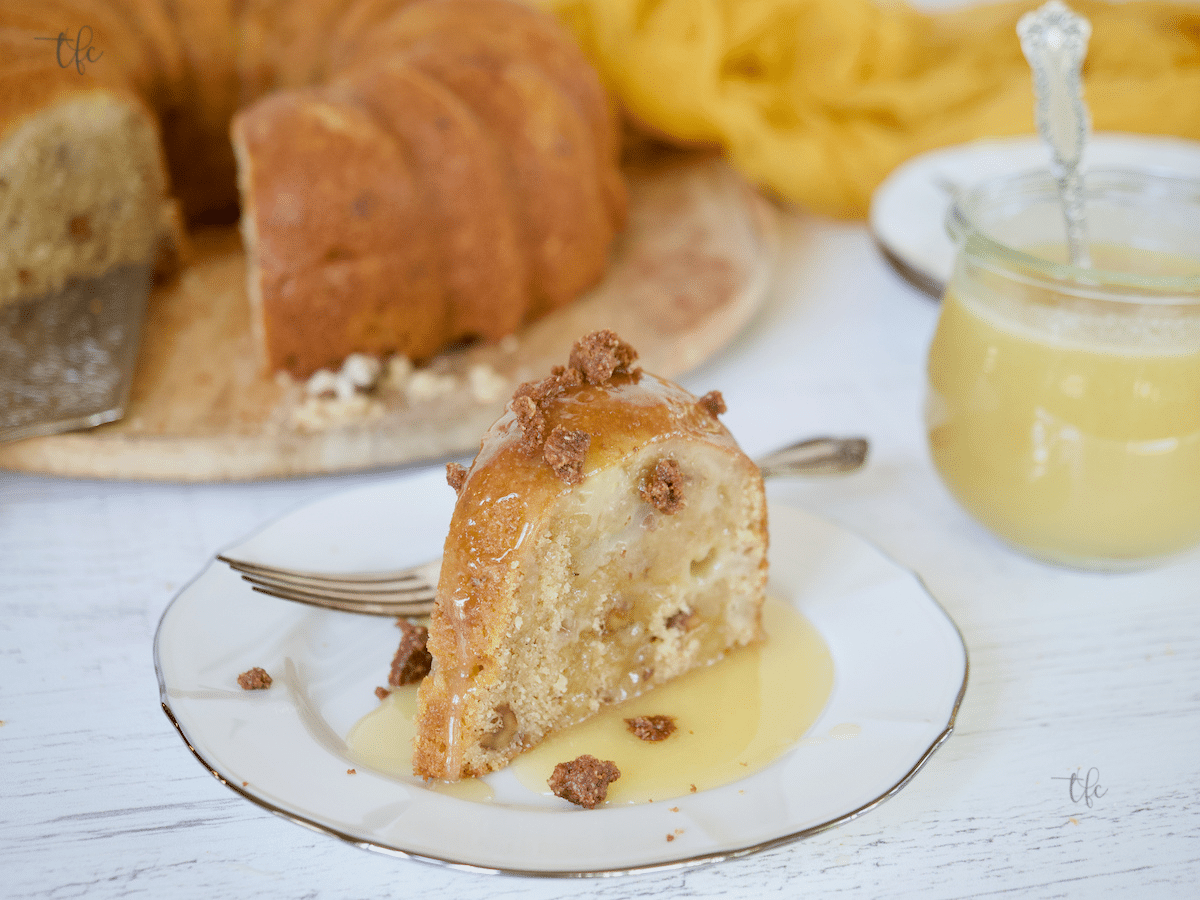 Similar Showy Desserts
Storage Tips
Store pear bundt cake the counter for 1-2 days, try using one of these handy bundt savers. Or, cool completely (at least 1 hour), and place in bundt carrier or wrap well in plastic wrap, will keep in fridge for 7 days.
FREEZE | Wrap well in plastic wrap, 1-2 layers, then in foil and freeze for up to 4 months. Thaw overnight in fridge and bring to room temperature before serving.
Like this recipe?
Don't forget to give it a ⭐️⭐️⭐️⭐️⭐️ star rating and comment below the recipe!
More #FallFlavors Recipes Below:
Beverages
Breakfast and Baked Goods
Side Dishes
Main Dishes
Desserts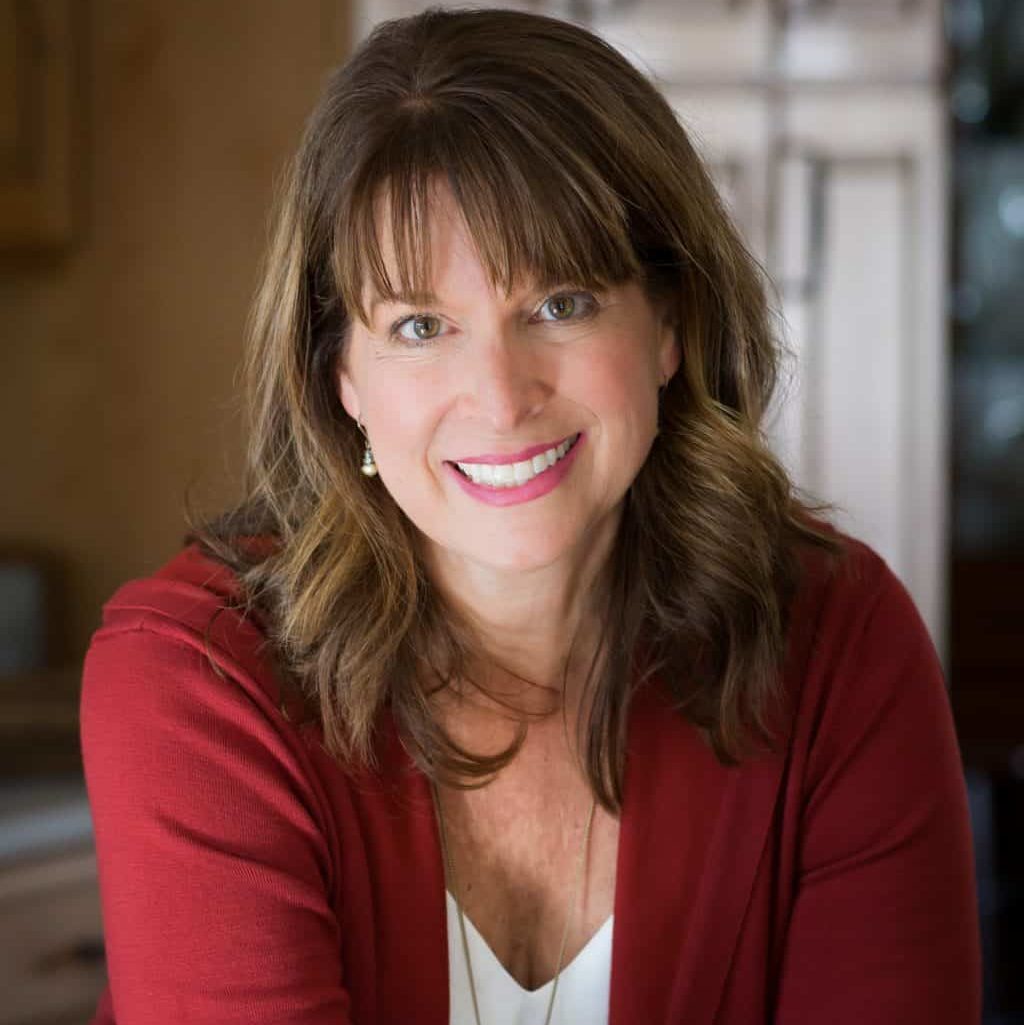 About Kathleen Pope
Recipe Innovator | Food Photographer | Food Writer
Hi, I'm Kathleen Pope. Here at The Fresh Cooky you will find easy, mostly from-scratch, trusted recipes for all occasions. From speedy dinners to tasty desserts, with easy step-by-step instructions. I am here to help teach you how to make mouthwatering recipes without spending hours in the kitchen. Read more about Kathleen here.