Best Turkey Giblet Gravy Recipe Without Drippings
As an Amazon Associate, I earn from qualifying purchases. Please read my disclosure policy.
This truly is the BEST giblet turkey gravy recipe without drippings, which means you can make it ahead! Silky, rich, and oozing with amazing turkey flavor! This ain't no boxed gravy my friends and much easier than you think! Incredible depth of flavor with fresh herbs, giblets and veggies.
This has been my go-to easy gravy recipe for years. I love it because you can make your Thanksgiving gravy ahead, it comes together at the last-minute for amazing gravy, bursting with flavor and depth and no need to wait for the pan drippings!
Need more ideas for a full Thanksgiving dinner try these popular dishes, Air Fryer Turkey Breast, Whole Turkey, Cheesy Funeral Potatoes and the must have classic Green Bean Casserole (cleaned up!)
Can you freeze giblet gravy?
YES! This gravy stock or full on finished gravy freezes beautifully! Cool completely, freeze in an airtight container. Thaw overnight in fridge and re-heat when ready to serve.
Sometimes it gets a bit thick, if needed, thin with a little extra chicken or turkey stock, or turkey drippings if you happen to have them!
Why You Will Love this Recipe for Easy Turkey Gravy
Thaw Turkey Faster | Removing the giblets helps you to determine if your turkey is fully thawed and will enable it to thaw quicker if still frozen.
Flavor-FULL | The flavors in this creamy, rich gravy are outstanding! Total Thanksgiving turkey win!
Stress Free | Making the gravy at the last minute is always stressful, make it the day ahead and assemble at the last minute and you are the hero!
How to prepare giblets for this great tasting gravy
Retrieve giblets; (yes, you have to get your hands dirty) place turkey in a sink on a plate and cut the package open. The neck is typically in the larger cavity while they usually put the sack of giblets in the other end.
After removing giblets, rinse the turkey with cold water, pat dry using paper towels, dry it well, cover it in plastic wrap, place on a plate (or you'll have turkey juice all over your fridge) and return to fridge until ready to place in roasting pan.
Try my super easy, air fryer turkey thighs or this Instant Pot Turkey Breast.
Rough chop giblets, you can leave the neck whole, or you can try and cut off the neck meat.
Ingredients for turkey gravy without drippings
Ingredients, directions and nutritional information in the printable recipe card at the end of the post.
Turkey Stock Ingredients
Turkey Giblets | You cannot very well make giblet gravy without the giblets! What are giblets you ask? In every turkey, fresh or frozen, unless it is marked without giblets, tucked in one cavity or another, will be a bag filled with the giblets; the heart, kidneys, liver and neck of the turkey — this is what gives this gravy the best flavor!
Veggies | All of the best giblet broth begin with veggies, we'll use the classics here; celery, carrots, onion and garlic
Chicken Broth or Stock | Unless you can find turkey stock (which Trader Joe's often carries during the holidays) chicken stock or broth will be just fine, you can even use vegetable broth!
Marsala Wine | This is a flavor kicker! But, use Sherry or even Apple juice, if you can't find Marsala.
Herbs | Delicious gravy has fragrant herbs, I used a bay leaf, fresh rosemary and fresh sage.
Classic Turkey Gravy Ingredients
Butter | Use real butter, no blends, it adds creaminess and smoothness — we don't count calories on holidays and birthdays! I recommend unsalted butter, though I have used both, adjust your salt at the end.
All-Purpose Flour | Used as a thickening agent, I use organic AP flour, or good Gluten-Free All Purpose flour if trying to make Gluten-Free Turkey Gravy, I do it all the time!
Apple Cider Vinegar | Apple cider vinegar works best, but you can certainly use regular vinegar or a wine vinegar if you can't get ACV! Some people use soy sauce, either way you are adding a little acidic flavor, balancing out all of the flavors.
How to Make Gravy from Scratch
Step One | Make Turkey Stock
Chop onions, celery and carrots, a rough chop is fine for all. I ran out of regular carrots and had some shredded carrots — improvise, it's okay!
Heat olive oil in a large saucepan or skillet over medium heat, increase to medium-high heat and toss in your giblets and your veggies; stand back it'll spit and spurt at you!
Allow to brown for a little bit, then turn the giblet pieces and give your veggies a stir.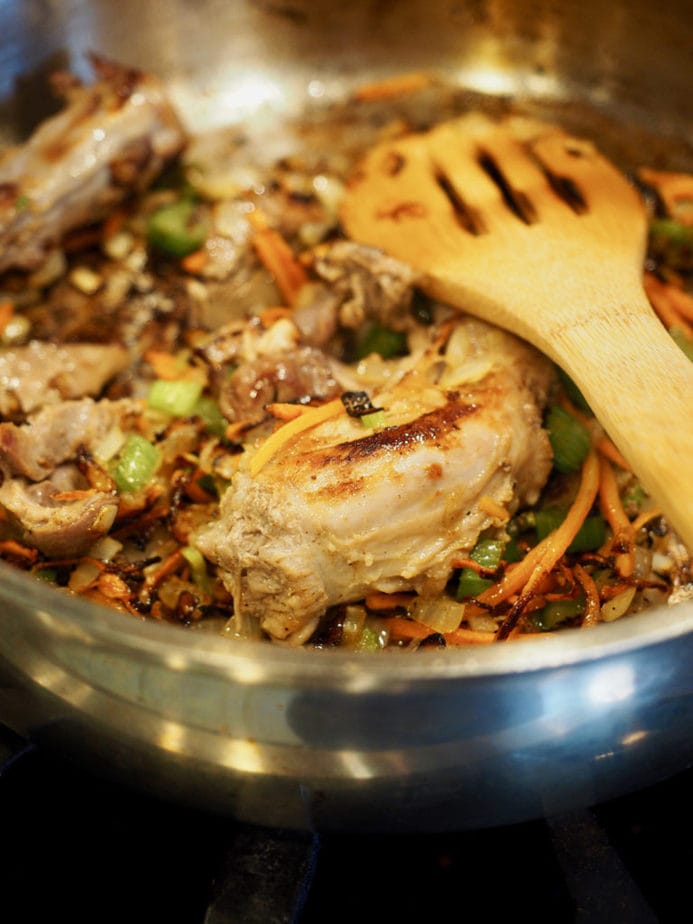 Once they are nice and browned and you have some brown bits sticking to the bottom of the pan, increase the heat slightly and pour in your marsala, (or sherry, I've used both), deglazing the pan.
Prefer not to use alcohol? Use apple juice, chicken or turkey stock instead.
Pour in chicken stock, stir well. Add pepper and bay leaves. Add sprigs of fresh rosemary and sage. Give it all a good stir and bring to a simmer. Cover and simmer for an hour.
If you are putting it together right away, strain after you've simmered for an hour. If you are making the gravy a day or two ahead of time, then let it sit as is overnight in the refrigerator.
Step Two | Straining the Homemade Turkey Stock
Strain through a mesh colander into a large bowl or medium saucepan, let sit for a few minutes to allow all of those yummy juices to drip out.
DOGGIE THANKSGIVING | If you have a dog, give them the veggies and the giblets (not the neck) they can choke on the bones.
Toss or compost the rest away and keep that homemade turkey stock, will probably measure about 3 cups, you'll need about 4 cups, you should get another cup from the turkey drippings which you'll add later. However; the turkey drippings are not necessary to make this gravy!
If you are making the gravy before you cook the turkey, just add chicken or turkey stock to yield 4 cups. Set aside.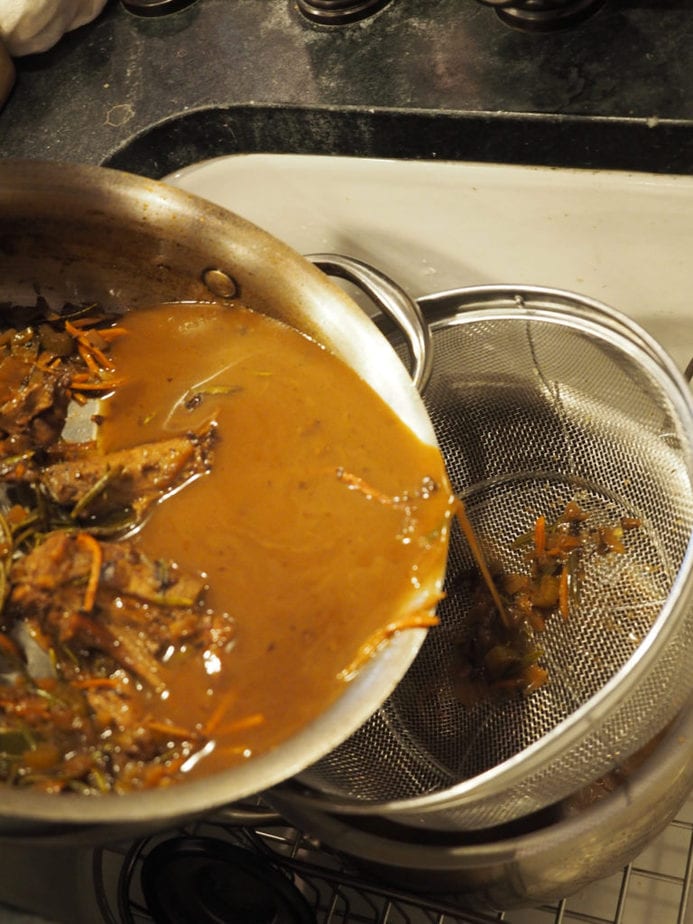 If you have time, refrigerate, until fat rises and becomes solid, then using a spoon or spatula skim off the fat. Or use a handy fat separator like this one!
How to Make Turkey Gravy without Drippings
Melt butter in a large or roasting pan over medium-high heat
Add all-purpose flour (or sub Gluten Free All Purpose) to make a flour mixture, called a roux.
Whisk for 1-2 minutes until slightly browned, this gets rid of the flour pasty flavor, an important step.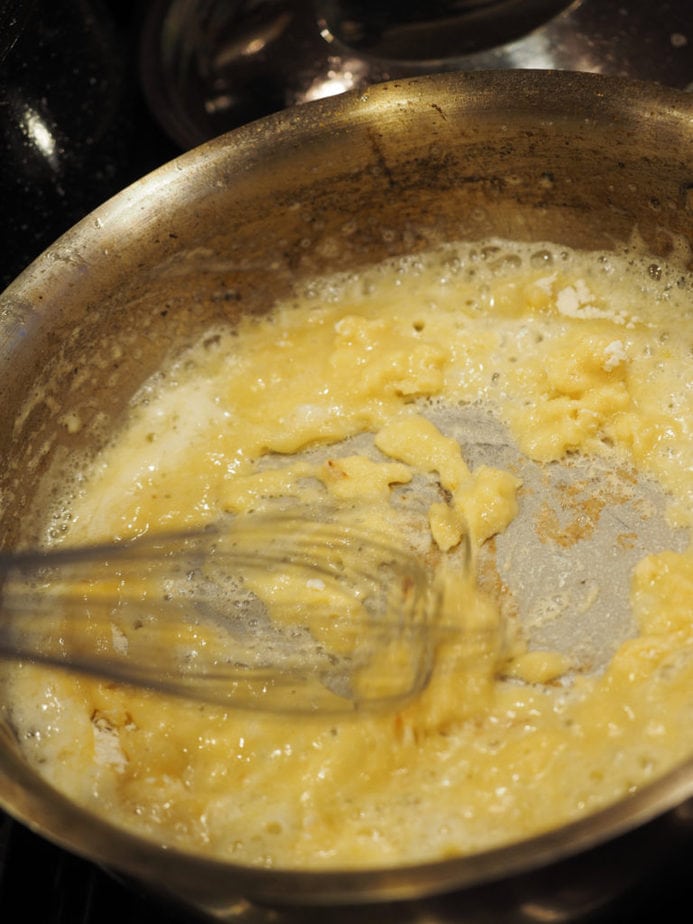 Slowly pour in reserved stock whisking while you pour, which is hard to do when you are trying to take a picture with one hand and pour with the other.
Bring gravy to boil; whisking and cook 2 minutes. Reduce heat to low and cook 10 minutes.
Stir in vinegar and adjust seasonings with sea salt and pepper.
Pro Tip | Why add vinegar to giblet gravy?
I receive a lot of questions about adding vinegar. The gravy will still taste delicious without it, believe it or not a touch of vinegar brightens the flavors of sauces and gravies. Just a touch, you don't want to taste the vinegar. Apple Cider Vinegar may be replaced with a red or white wine vinegar, regular vinegar (start out with a little less) or even balsamic vinegar.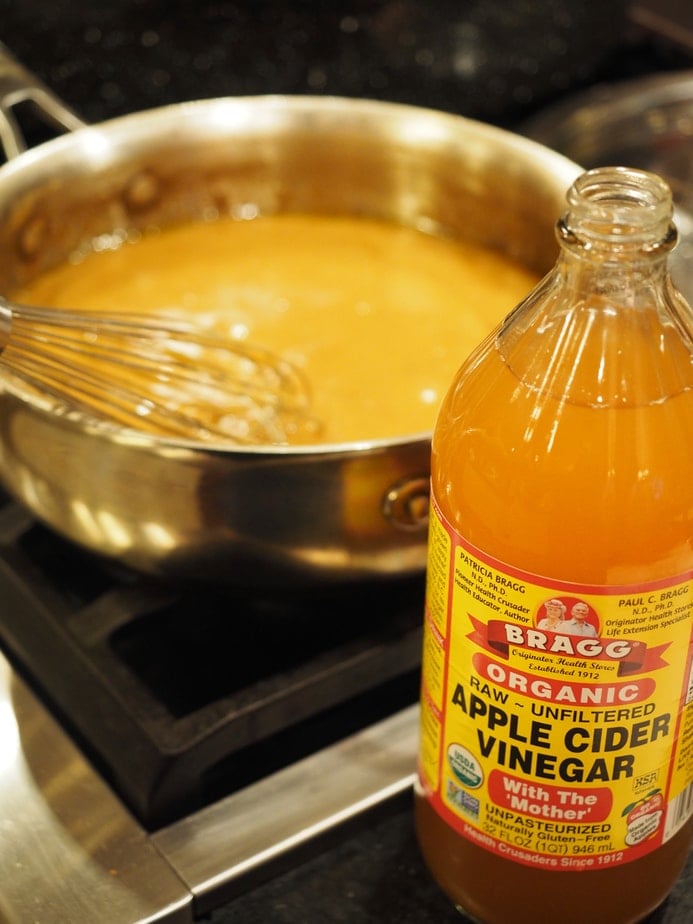 Frequently Asked Questions
Can I make giblet gravy ahead of time?
Yes! Allow to cool completely, then store in fridge until ready to use, may even be frozen up to 3 months.
When ready to serve, return to pot on stove, warming over low heat, thinning with chicken or turkey stock if too thick.
Adjust seasonings with salt and pepper if needed. Drippings from the roasted turkey are perfect to add in to continue to bring added flavor!
Can you freeze giblet gravy?
Absolutely, it freezes beautifully! Make it a couple weeks ahead of time, either the giblet broth or the entire gravy. Cool completely, then transfer to an airtight container or freezer storage baggie. Freeze up to 3 months.
How do you reheat turkey giblet gravy?
To reheat, thaw overnight in fridge, or on counter until mostly thawed, then pour into saucepan, thinning if need with a little more stock, water or turkey drippings. Heat and whisk until ready to serve.
What to serve with turkey giblet gravy without drippings
I hope you loved this Turkey Giblet Gravy Recipe without Drippings — if you did, would you share your creation on Instagram, Facebook and Pinterest? And be sure to comment below!
Like this recipe?
Don't forget to give it a ⭐️⭐️⭐️⭐️⭐️ star rating and comment below the recipe!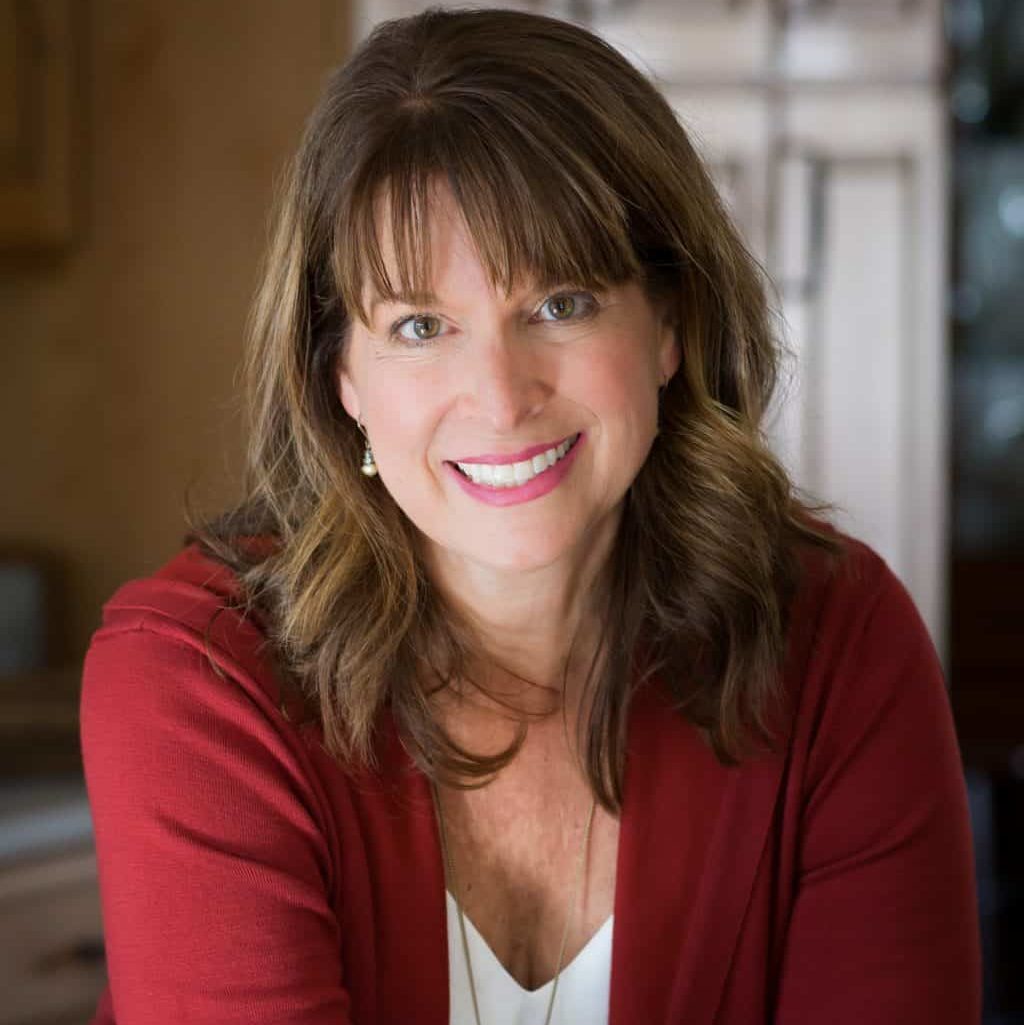 About Kathleen Pope
Recipe Innovator | Food Photographer | Food Writer
Hi, I'm Kathleen Pope. Here at The Fresh Cooky you will find easy, mostly from-scratch, trusted recipes for all occasions. From speedy dinners to tasty desserts, with easy step-by-step instructions. I am here to help teach you how to make mouthwatering recipes without spending hours in the kitchen. Read more about Kathleen here.