As an Amazon Associate, I earn commissions from qualifying purchases (
disclosure policy
).

I felt like I blinked and September disappeared! Now it's October?! I don't know about you, but once October hits, I feel like the accelerator hits the floor and it's a race to the end of the year.
This year, I hope to decelerate and enjoy the season; go for golden hour walks, listen to kids playing at the park, ogle the vibrant colors of the turning leaves, and maybe even crunch through a pile of fallen leaves (I still love doing that).
Maybe we'll sit outside on a cool evening, wrapped in a cozy blanket and roast weenies over the fire-pit, sipping on a hot buttered rum for the hubs and me and a rich, creamy hot cocoa for our son; doesn't that sound delightful?
I haven't done much fall decorating yet, have you? — up until a few days ago it was still in the mid-80's, but now that it looks like more seasonal fall weather is here I am ready to decorate. I did place these transitional fall sunflowers in my trusty milk-can and added a few miniature pumpkins in the meantime.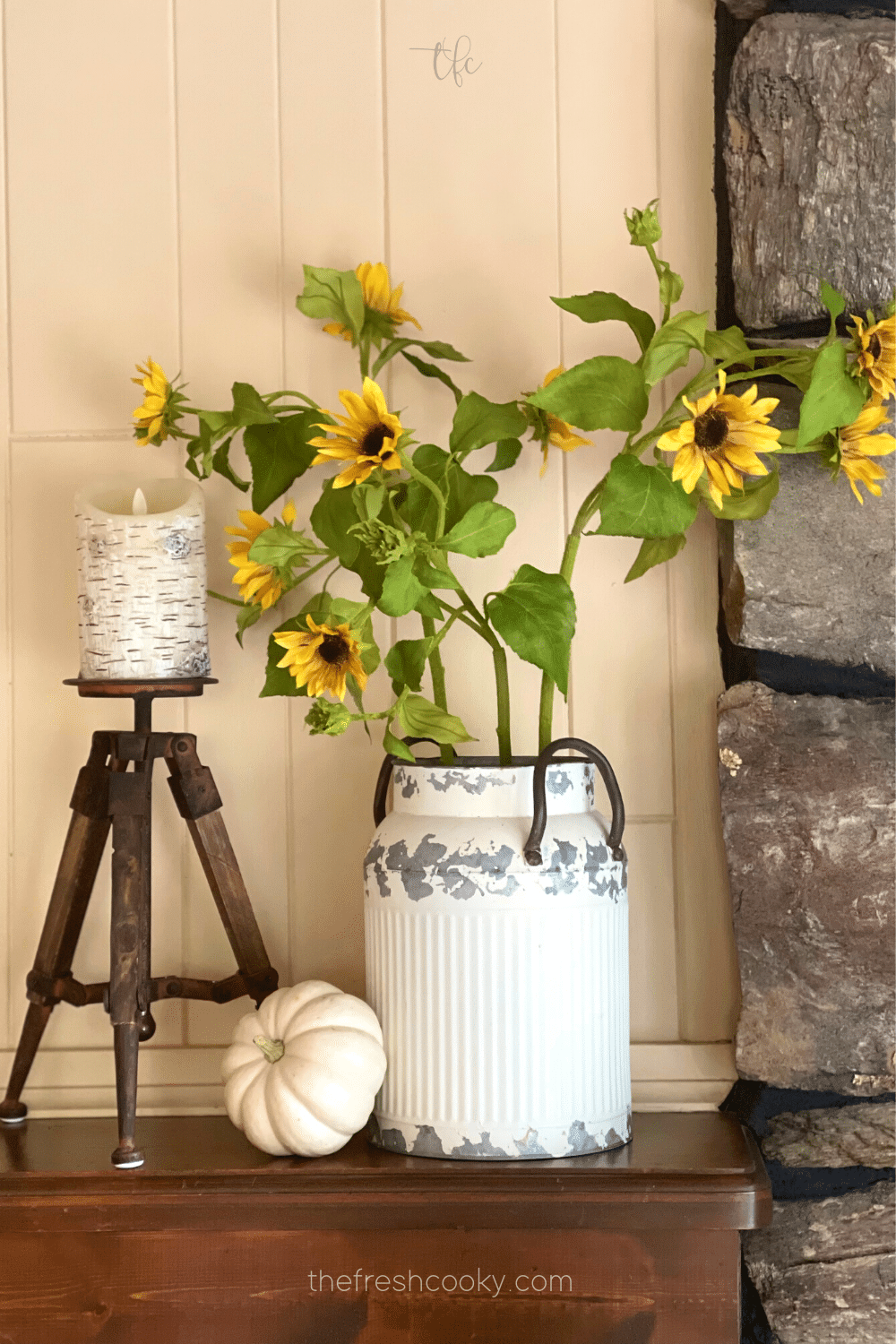 When cooler temperatures arrive, it stirs in me the desire to sip a superb soup, bake up a loaf of warm bread, enjoy a steaming cup of spicy & creamy hot tea, or this immune boosting, sleep inducing Golden Milk!
Today, I am featuring a brand new recipe for Smoked Mac and Cheese, oh sure this probably isn't something you would make for a weeknight dinner, but for a potluck or holiday side dish, yes please! I first made this creamy smokey mac and cheese for a book club potluck a few weeks back. Two words for you — RAVE REVIEWS!
You can make this creamy smoked mac and cheese in the oven, or I provide instructions for how to make on a campfire or in your actual smoker!
What's Cooking in my Kitchen?
I am so excited to fire up the oven for some feel-good, wrap your tummy in a cozy "food blanket" kind of meals, maybe you have too! These are a few things I've made this week.
The casserole dish is a workhorse in the kitchen isn't it? You do not need a fancy casserole dish but a few solid ones that clean up well are essential. These are my favorites:
While making my Creamy Smoked Mac and Cheese I have to share how much I love this Dansk casserole baker. I actually bought mine from a friend. This is enameled steel and an investment for sure, but I get compliments on this dish all the time, it makes for a beautiful presentation.
The holidays are around the corner
Yikes, I know you don't want to hear it and October might seem too soon to talk about the holidays, but shipping times continue to be impacted and I personally am a "shop early, shop often" for the best deals kind of girl!
From the Kitchen Gifts | I love a personally made delicious gift from the kitchen, so it stands to reason that others do too! Here are my favorites:
Print these beautiful From the Kitchen of Gift Tags or these Holiday inspired food gift tags!
Gift Guides
I am loving this devotional, Seeing Beautiful Again, if you are not familiar with Lysa Terkeurst of Proverbs 31 Ministries, you should check it out. She has been through a storm to say the least; may we all be encouraged to leave traces of beauty wherever we go!

Top 5 TFC recipes on the blog and on Pinterest, these are tried and true with many reviews!
PSSSTTT — Did you know that clicking the links to the recipes on the blog is what ultimately provides the means for me to bring you fresh, new recipes each week! FREE TO YOU!
Browse through my recipe index, you will see morning sweet treats, 30 Minute Meals and Dinners of all sorts, sensational sides and of course drinks and desserts!
Visit The Fresh Cooky's Amazon Shop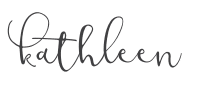 P.S. Be sure to browse through last weeks Fresh Fridays for more great recipes!