Best Advent Devotional for 2021 (+ Christmas Advent Calendar)
As an Amazon Associate, I earn from qualifying purchases. Please read my disclosure policy.
I am sharing our favorite Advent books for 2021. The best Family Advent Devotional books, plus my favorite advent books for women. Do you choose a new advent book every year, or re-read a treasured one? Or maybe you are looking for a Christmas Advent Calendar for 2021?
I have just started The Promise and the Light by Katy Morgan, a Christmas retelling from the people inside the story. So far I am loving it, you can read a chapter a day, or read it like a novel. It's written for kids from 8-12, but honestly, I guess it brings the kid out in me.
I have also ordered The Dawn of Redeeming Grace by Sinclair B. Ferguson and very much look forward to reading that each day.
So grab a warm cup of tea or hot chocolate and join me in preparing room in our hearts this cherished and sacred season.
When Is Advent 2021
The dates of advent each year, are the last Sunday in November through Christmas day. Advent season 2021 is November 28, 2021 and goes through December 25, 2021.
What Is Advent?
Many understand that Advent is celebrated starting the fourth Sunday before Christmas, but what IS Advent?
Some people may know that the Advent season focuses on expectation and think that it serves as an anticipation of Christ's birth in the season leading up to Christmas. This is part of the story, but there's more to Advent.

The word "Advent" is derived from the Latin word adventus, meaning "coming," which is a translation of the Greek word parousia. Scholars believe that during the 4th and 5th centuries in Spain and Gaul, Advent was a season of preparation for the baptism of new Christians at the January feast of Epiphany, the celebration of God's incarnation represented by the visit of the Magi to the baby Jesus (Matthew 2:1), his baptism in the Jordan River by John the Baptist (John 1:29), and his first miracle at Cana (John 2:1). During this season of preparation, Christians would spend 40 days in penance, prayer, and fasting to prepare for this celebration; originally, there was little connection between Advent and Christmas.

Source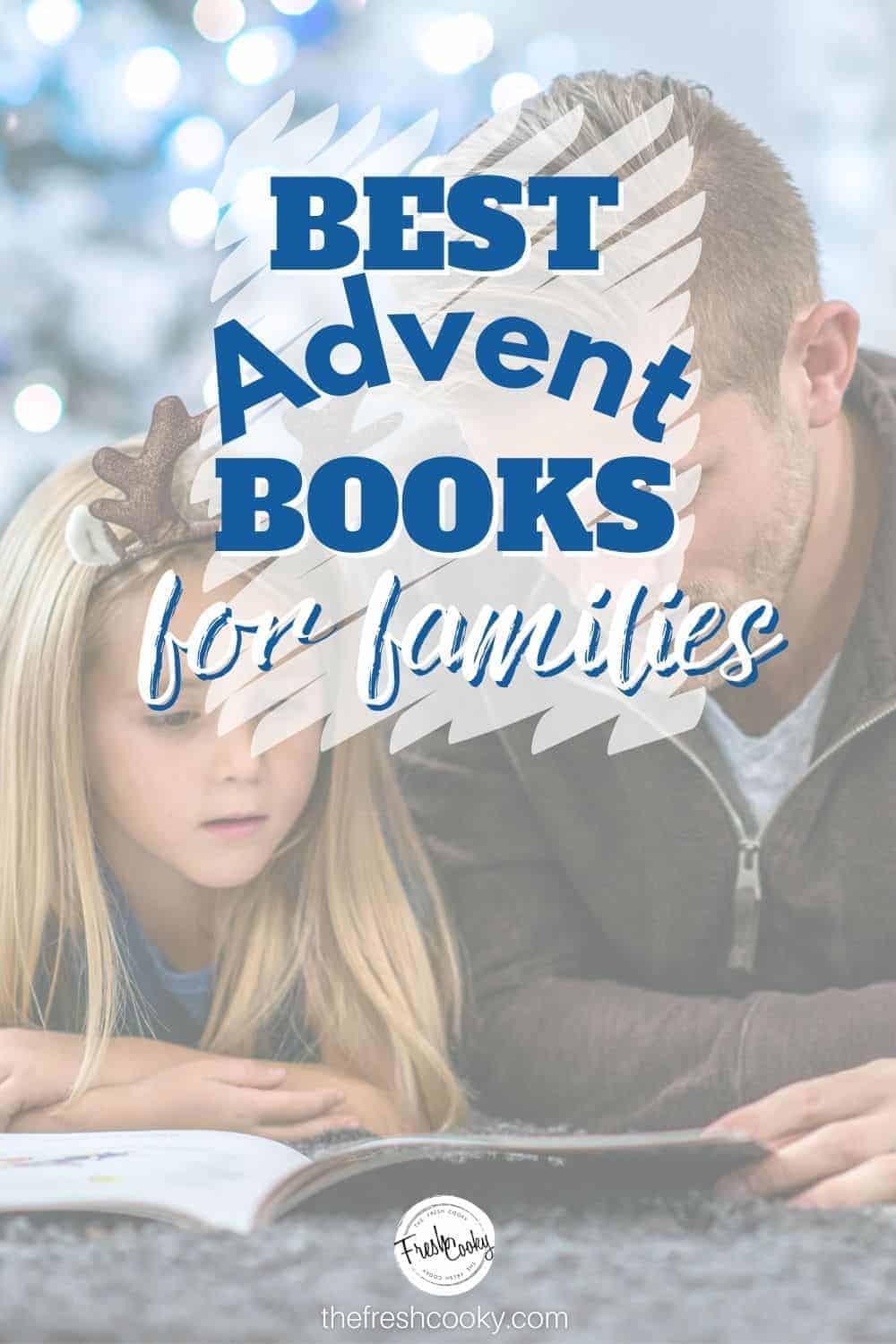 Family Advent Devotional
Obviously, this can vary from person to person, so this list is a list of MY favorite family Advent devotional books for 2021, many can be done as a family, others can be done individually.
I would love to hear what your favorites are as well! Please comment below.
Best Advent Books for 2021
A list of The Fresh Cooky's Best Family Advent Devotional Books for 2021, from simple daily devotionals, family friendly activities and stories and more deep, in depth studies for women and men.
Favorite Christmas Advent Calendars for 2021
Here are a few advent calendars for kids, because counting down each day is plain fun!
Favorite Online Advent Studies for Women
These are a few that I have done and always get so much out of them, they are new every year.
"This is how much God loved the world: He gave his Son, his one and only Son. And this is why: so that no one need be destroyed; by believing in him, anyone can have a whole and lasting life." John 3:16 (the Message)
While you sit down to enjoy an advent adventure together, here are a few recipes you might enjoy:
Whatever you do this Christmas, I hope you experience the HOPE, PEACE and JOY that the name Immanuel, God with us brings!