How To Make Homemade Croutons
As an Amazon Associate, I earn from qualifying purchases. Please read my disclosure policy.
Such simplicity, yet such complexity. Today you will learn how to make homemade croutons, they are a favorite in our house! Crunchy outsides with the right amount of chewy inside. Four simple ingredients and you are ready to dress up a soup, add crunch to a salad, or nibble on during the day.
What are Croutons Made of
Croutons are a simple mixture of cubed bread (typically stale bread works best), coated in an oil (butter in this case) and seasonings, then baked until crispy.
How Do you Make Croutons
Start by preheating your oven to 375 degrees F.
Cut french bread into rough 1 inch squares, set aside (stale bread works best, but fresh still works)
Melt butter in a large pot, stir in sea salt and garlic, stirring for 1 minute until garlic is fragrant.
Remove pot from heat, add bread cubes and toss until seasoned butter is soaked into bread evenly.
Spread croutons on a parchment lined cookie sheet.
Bake 15-20 minutes until evenly browned, using a spatula, toss once or twice during baking time so all sides are toasted.
How Long do Homemade Croutons Last
Store cooled garlic croutons in a ziplock bag or an airtight storage container.
Croutons will remain fresh on the counter for up to 3 days stored as stated above, or
up to a week in the refrigerator (you may need to toss them for a few minutes in a hot pan to crisp them up again) or
up to 3 months in the freezer
What Can you Make with Leftover Croutons
Leftover croutons?! LOL! My sons and husband eat them like candy.
However; if you find yourself with leftover croutons, freeze them for a later use in salads or soups.
Sprinkle a handful on your favorite soup, try Tomato, Creamy Potato Leek or Cauliflower soup!
Toss them in scrambled eggs! No need for toast!
Make breadcrumbs! Whir crispy croutons in a blender, or place in baggie and crush with a rolling pin. Use in Chicken Parmesan in place of breadcrumbs or in a meatloaf.
Crouton Variations and Add-Ins
Sprinkle ¼ cup fine grated parmesan cheese over the tops of croutons before baking
Add other herbs and spices, try 1 teaspoon of dried oregano, basil or thyme (or all three), toss with butter.
Don't want to use all butter; use equal amounts of olive oil or avocado oil; or half butter, half olive oil.
Don't have fresh garlic? Add a teaspoon of garlic powder instead.
Do I Have to Use French Bread
Absolutely! I have used any and all of the below, preparing the same way, no need to limit yourself!
Italian Bread (white or whole wheat)
Stale Challah or Brioche bread
Rye bread (yum!)
Pumpernickel bread (double yum!!)
Whole Wheat Bread
Gluten Free bread (yup, and they are delicious)
White Sandwich Bread
What bread did you use?
Try these croutons on any number of these soups & stews!
Like this recipe?
Don't forget to give it a ⭐️⭐️⭐️⭐️⭐️ star rating and comment below the recipe!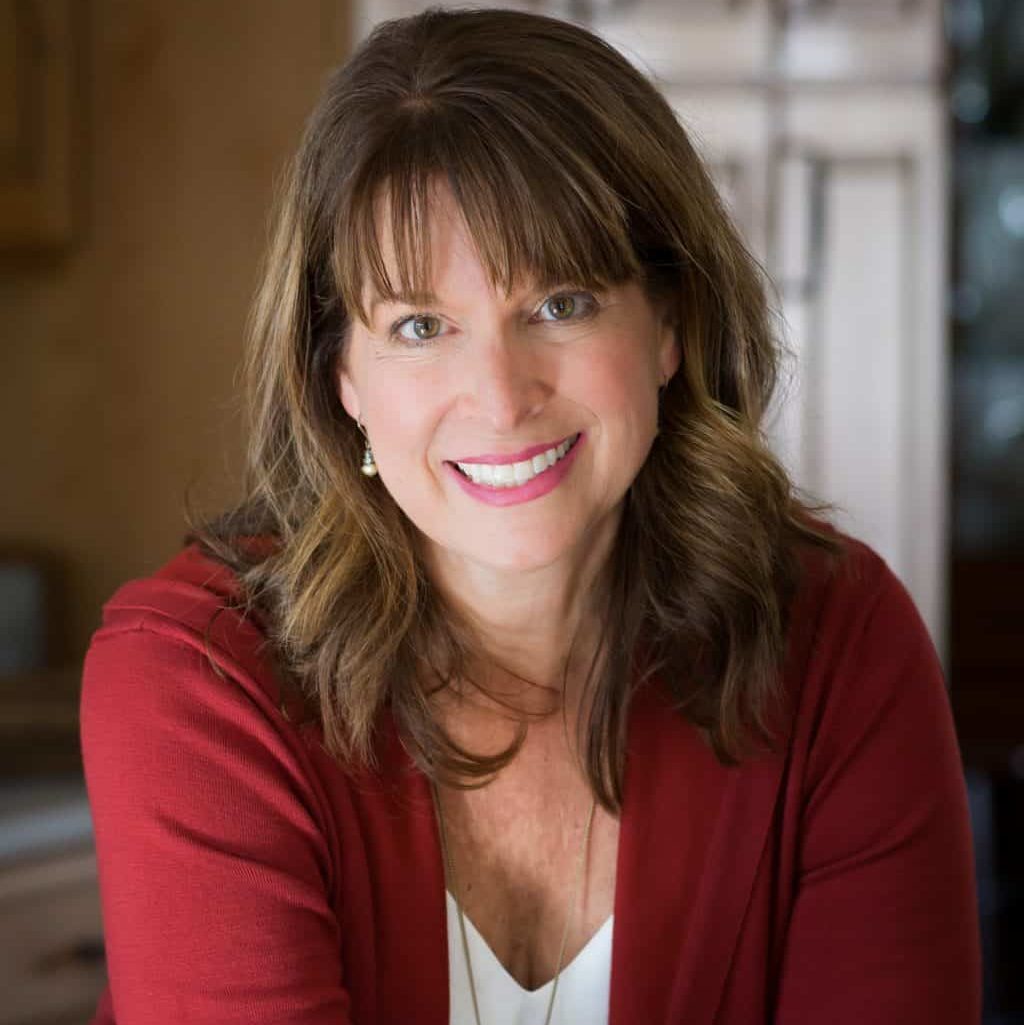 About Kathleen Pope
Recipe Innovator | Food Photographer | Food Writer
Hi, I'm Kathleen Pope. Here at The Fresh Cooky you will find easy, mostly from-scratch, trusted recipes for all occasions. From speedy dinners to tasty desserts, with easy step-by-step instructions. I am here to help teach you how to make mouthwatering recipes without spending hours in the kitchen. Read more about Kathleen here.