From the Kitchen of Free Printable Gift Tags
As an Amazon Associate, I earn from qualifying purchases. Please read my disclosure policy.
Pretty from the kitchen of gift tags are just the thing to dress up your favorite food gifts from your kitchen! These free printable gift tags are perfect for any creation that is homemade!
Free printable from the kitchen of gift tags, simply download and print at home.
They will not print with the watermarks on them, you make them yours! The designs use beautiful watercolor art, kind of a vintage, rustic, farmhouse gift tag look, but modernized.
If you are looking for some fabulous DIY Food and Gift Ideas to pair these with, try these Classic Scottish Shortbread, Carrabbas's Grill Seasoning, Valentine's Cake Pops or simple Golden Milk Tea Mix.
The below table of contents is in lieu of a Jump to Recipe button, but I sure hope you will take a minute to browse through the whole post.
"From the Kitchen of" Gift Tags
You receive all 4 designs, 2 per design per page. They are formatted for a 2×3 rectangle. You can either purchase the some printable sticky labels, hand cut them, or purchase a 2×3 inch tag punch.
The numbers and watermarks will not print.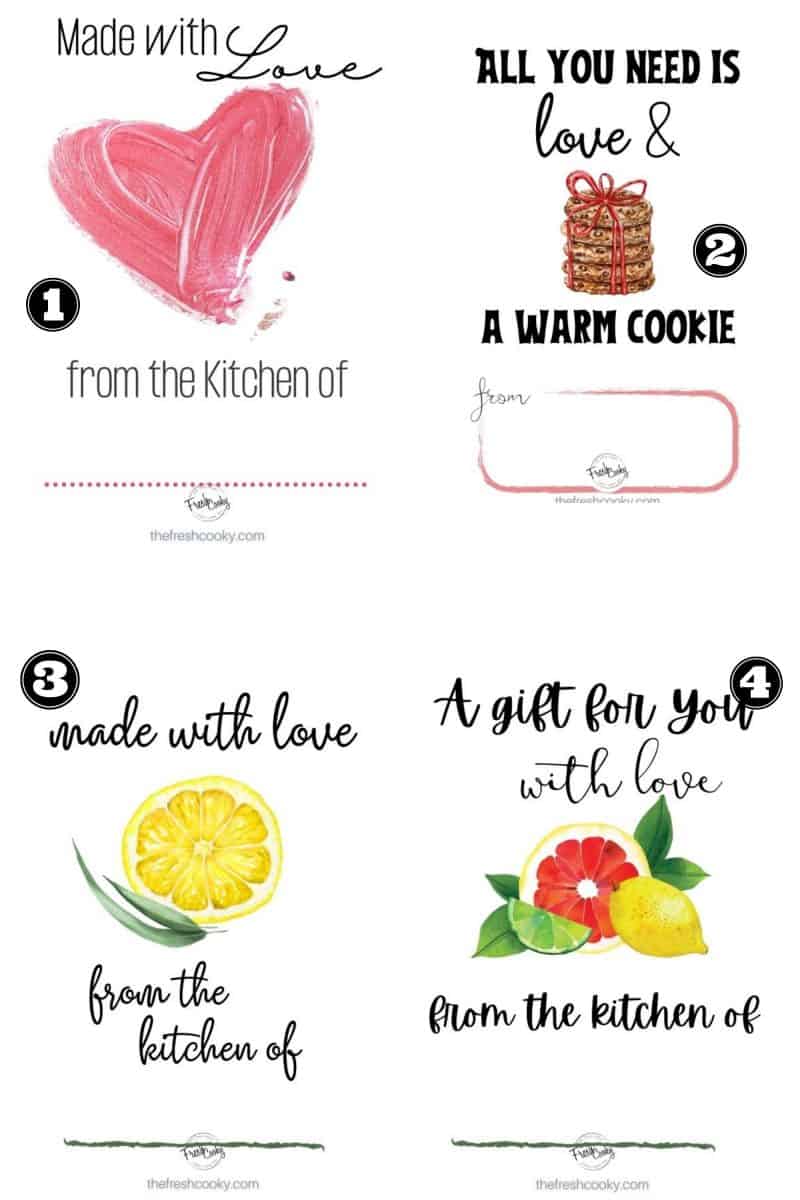 Be sure to peruse all of The Fresh Cooky's homemade gifts.
"All you Need is Love & a Warm Cookie" Gift Tags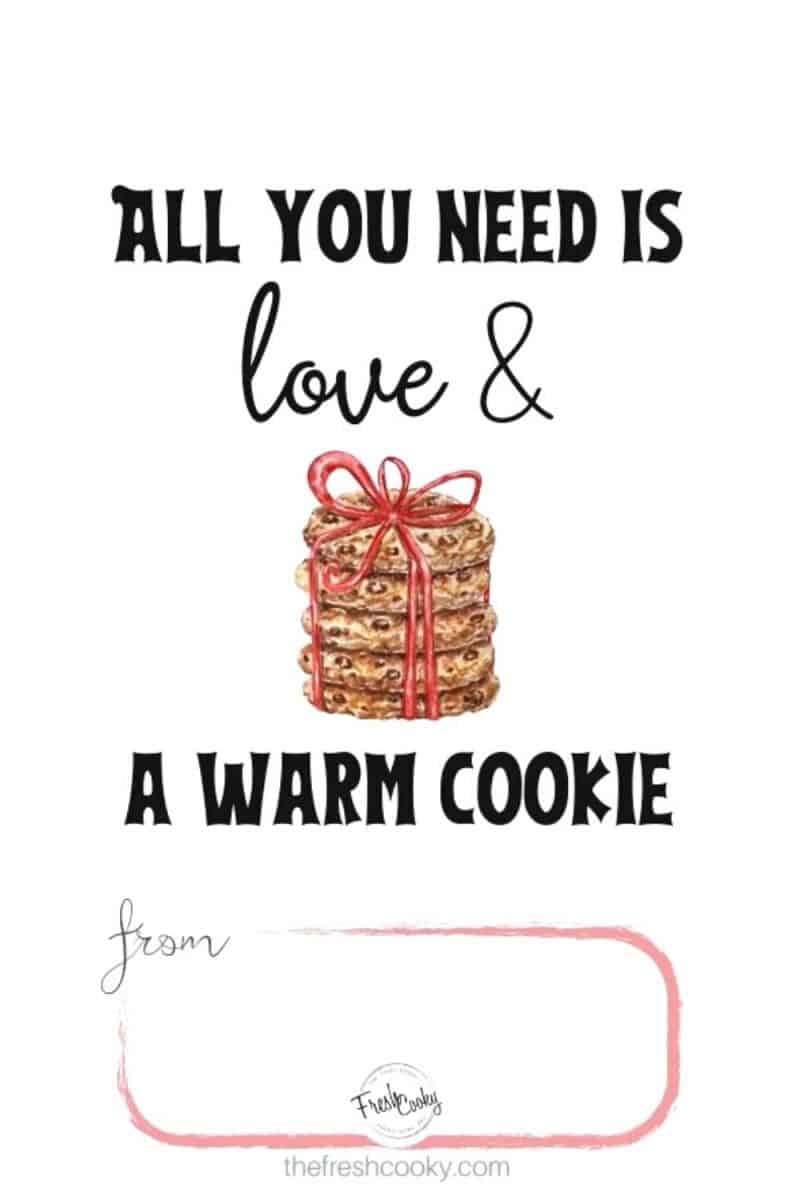 Sometimes the best gift is a gift of thoughtfulness and a warm cookie speaks volumes to a friend in need! See how to package cookie dough for gift giving!
The watermarks will not print.
"Made with Love…from the Kitchen of" Gift Tag
These gift tags are great for gifting something sweet to a sweetie, Valentine's day neighbor or co-worker gift. Maybe this Giant Heart Shaped Chocolate Chip Cookie.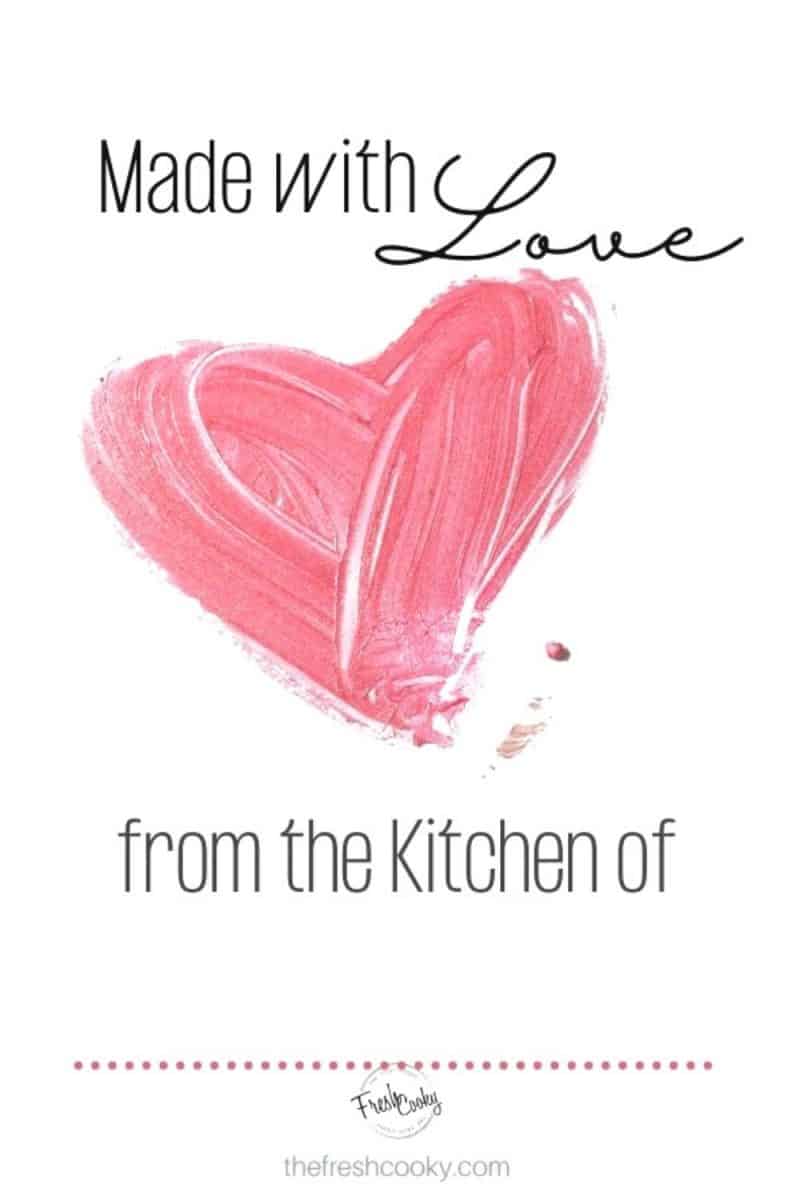 "A Gift for you with love…from the kitchen of" Gift Tags
Use this gift tag with a loaf of your favorite Banana Nut Bread or Cranberry Walnut Bread, be creative!
There are 4 total designs, 2 of each design that print on each sheet, and remember the watermark does not print!
"Made with Love…from the kitchen of" Lemon Slice Gift Tags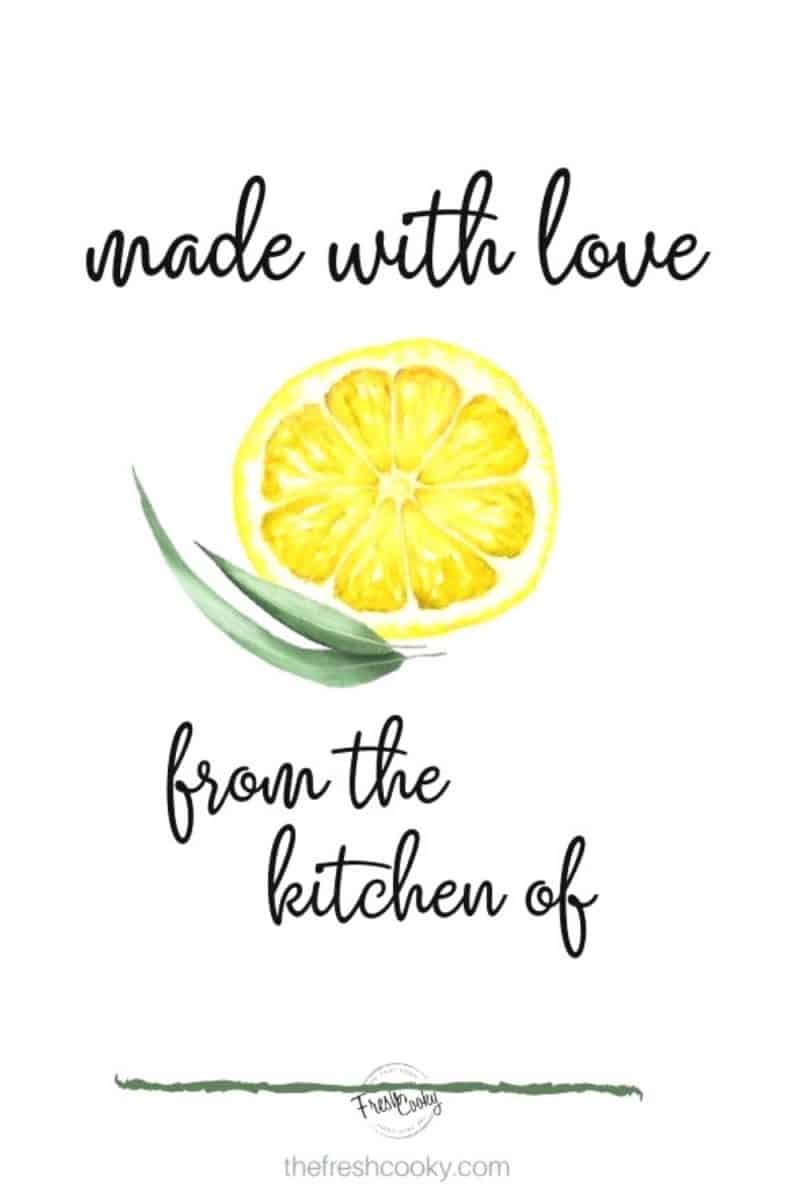 This gift tag speaks of spring, fresh, new life to me, great for Easter gifting like these delicious Lemon Shortbread Cookie Sandwiches, or this Lemon Hand Scrub.
Recommended Items for Gift Bag, Package Decorating
Bakers twine is my favorite; of course at Christmas one of my favorites is the classic red and white, this trio of three is perfect.
Nothing wrong with soft and off white classic bakers twine.
Jute is fun too! Rustic and farmhouse feeling, I love this sampler pack of 12 jute colors of twine.
Don't forget a totally different look, like this vine garland, make mini wreaths to go onto your packages.
Accent pieces are great, be creative, clip some evergreen from your yard (or a neighbors, but ask first), berries, a cinnamon stick, rustic or dried lemon or orange, be creative, I bet you have little ornaments you could use too!
How to Get the Free Printable From the Kitchen of Gift Tags to your Inbox
Simply click on the button below. A window will open where you pop in your email address and I'll send you the link to the free, printable gift tags in an email, shazaam!
Each of the labels are formatted for a 2×3 rectangle. You can either purchase some printable sticky labels, hand cut them, or purchase a 2×3 inch tag punch.
You will receive all 4 designs!
I used to use 65# white or kraft paper for most my gift tags, however our newer printer does not like this heavy paper, no matter how I format it, so make sure your printer can handle heavy card stock.
Now I use a heavy bright white paper. This 2×3″ tag punch, is what I used, it also punches a hole and adds an eyelet. Pretty nifty! It is not perfect, I usually have to trim one side, but it's still easier than hand cutting.
A classic hole punch is easy and great too!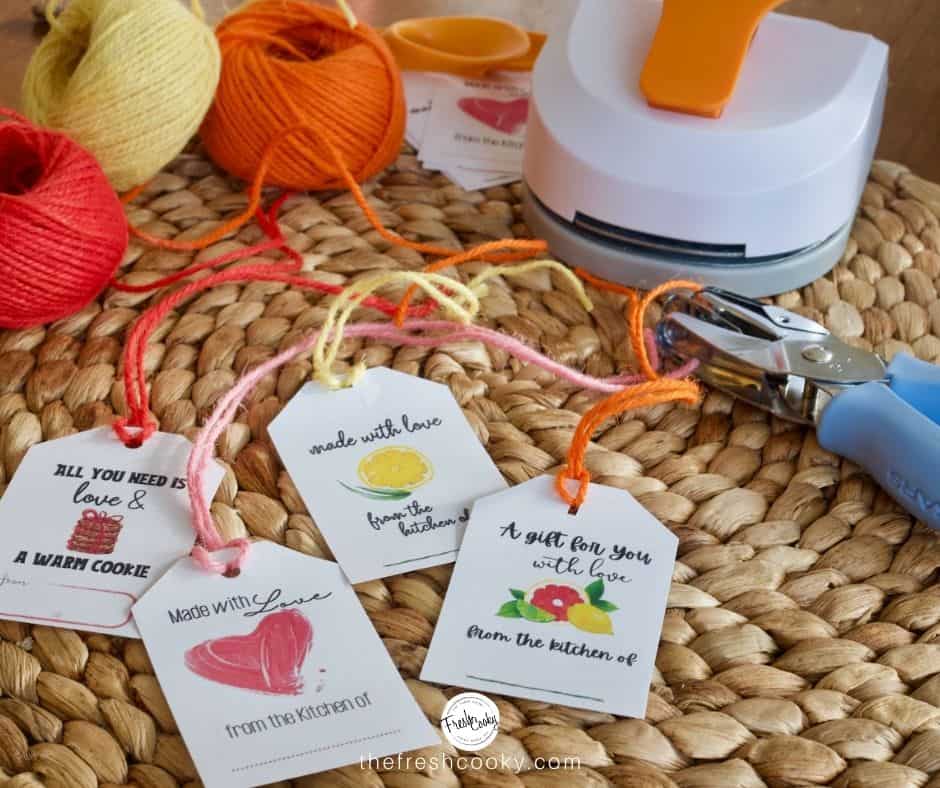 If you liked these watercolor, vintage, rustic, farmhouse from the kitchen of food gift tags, I sure would appreciate you popping down to the comments and writing me a quick note!
Plus I'd love to hear whatever looks, sayings or ideas you have! You never know, they might show up!
Don't forget to PIN!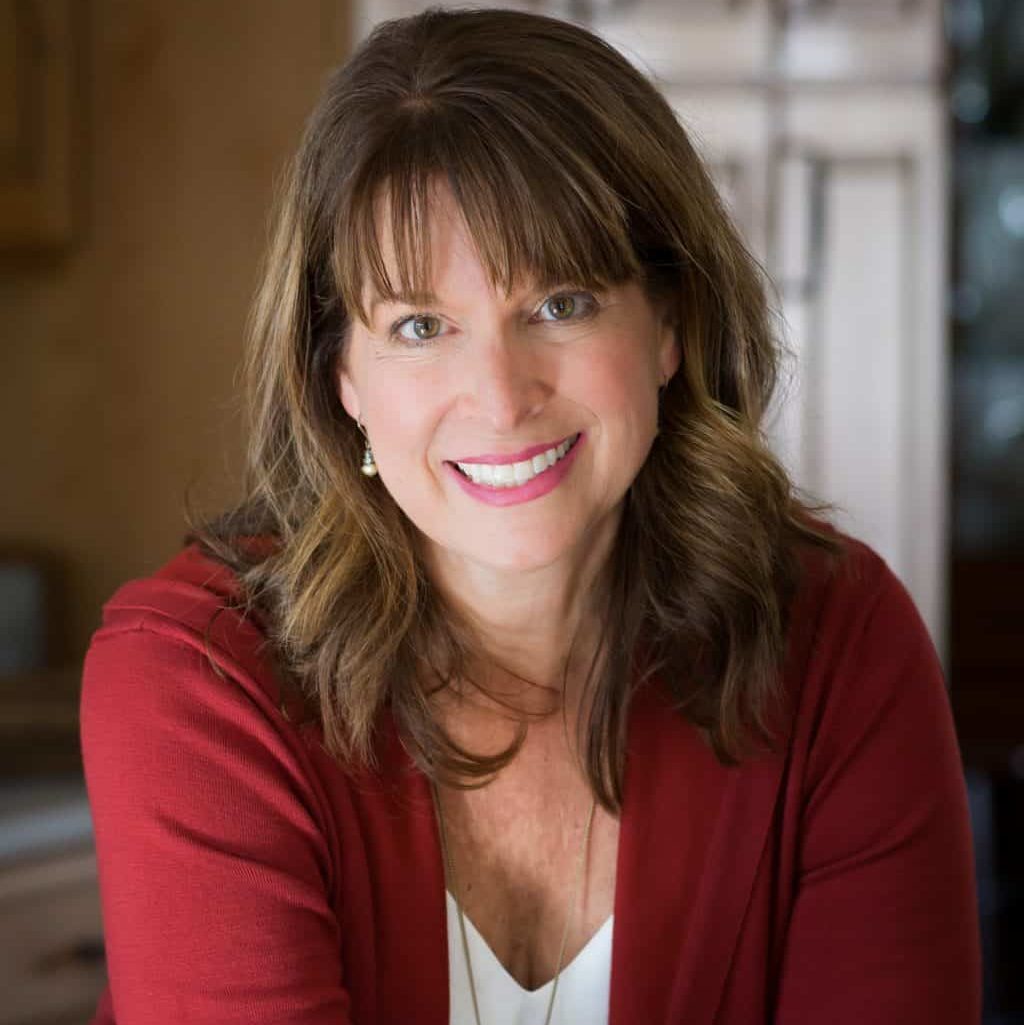 About Kathleen Pope
Recipe Innovator | Food Photographer | Food Writer
Hi, I'm Kathleen Pope. Here at The Fresh Cooky you will find easy, mostly from-scratch, trusted recipes for all occasions. From speedy dinners to tasty desserts, with easy step-by-step instructions. I am here to help teach you how to make mouthwatering recipes without spending hours in the kitchen. Read more about Kathleen here.