As an Amazon Associate, I earn from qualifying purchases. Please read my disclosure policy.
Before you turn your nose down to this lovely Roasted Cauliflower Soup, give it a chance. Full of healthy veggies, broth, a splash of cream and cheddar cheese, it is the very essence of fall and winter.
Roasted Cauliflower Soup
The next few weeks I'll be posting a couple of delicious, heart-warming soups. This is one of my favorites, a super simple and yet, oh-so-flavorful roasted cauliflower and garlic soup. I've been making this recipe for years; it's a mash-up between two recipes, one from Rachel Ray and the other from Closet Cooking, I took the best of both of their recipes and came up with this recipe. The best part; it's ready in under an HOUR!
PIN NOW!
Are you a resolutions person? Goals? Lists? I'm not big on resolutions and the more I read, the more I realize I'm not alone. I'm more of a goals and lists girl; the older I get the simpler the goals are, like, "wake up, or put the laundry away within 24 days, uh, I mean hours, or tackle one cupboard/closet a week." These are not lofty goals, but when you put them all together they really do add up.
The older I get the more clutter makes me a bit crazy, which is funny because I'm the queen of creating clutter! My HSD (horizontal surface disorder-ha!) is in full effect right now; Christmas cards laying in piles waiting for me to organize, recipes ripped out from great magazines.
I breath a bit easier when things are tidy and in their proper place. Do you?
In fact, I shared our family chore chart on Instagram this week and had quite a few responses. It was born out of frustration, when our boys would fight over who did what chore, as some of our chores changed from week to week and there hasn't been nary a fight since! I
love watching them go to the board, find the week and discover that indeed mom was right when she asked said child to take out the recycle bins! NO arguments or yelling "it's not fair!" It's blissful, this isn't a comprehensive list of their chores, just the rotating ones, the others they do regardless weekly. Enlist your kiddos early, it's good for the whole family!
How to Roast Garlic
Let's get our garlic roasting first, that is what takes the longest. Preheat your oven to 425°.
If you know you are going to make this soup, you can easily make the roasted garlic ahead of time so that it's all ready when you start assembling your soup, for that matter you can roast your cauliflower ahead of time as well! Just refrigerate until ready to use.
Start by lopping off the top 1/4 of the bulbs of garlic, just enough to expose each of the cloves.
Set the cloves of garlic on a sheet of foil and drizzle a little olive oil over the tops and sprinkle with a little sea salt. Seal up foil and place in preheated oven roasting for 20-25 minutes.
While your garlic is roasting, wash and segment your cauliflower into little florets, don't be too worried about them being the same size as you will roast them and then they will be pureed later on.
How to Roast Cauliflower
Place cauliflower florets into a large bowl and toss with 1 tablespoon olive oil and salt and pepper. Stir around to coat the cauliflower.
Place prepared cauliflower onto a sheet pan (lined with foil or parchment paper for easier cleanup) and roast along with garlic for 20-30 minutes, tossing half way through. Roast cauliflower until tender, golden brown and a little charred too. Continue roasting the garlic for the duration of your cauliflower roasting.
While your garlic and cauliflower roasts…
…prep your veggies for sautéing.
Making Roasted Cauliflower Soup
Chop your celery, including the leafy tops from the heart.
Chop your onion. In a medium sized soup pot, over medium heat, melt 2 tablespoons of butter and 1 tablespoon olive oil. Sauté until fragrant and golden brown.
Chop and add your fresh thyme, which I happened to have on hand this time, but it's perfectly fine to use dried thyme as well. Sauté along with the onions and celery.
Remove your cauliflower from oven and toss into pot, sautéing for a few minutes.
Squeeze in your garlic cloves (oddly satisfying); if the head is still too hot to touch, wrap a paper towel around the bulb and you should be able to squeeze the garlic cloves into the soup plop pot, making cute plopping noises as they go in!
Give it all a good stir and increase your heat slightly; next we'll add the chicken stock, pour in the whole quart and stir to get any of those yummy brown bits stuck on the bottom of the pan.
Toss in about a teaspoon of sea salt, you can adjust later and stir to combine.
Bring to a simmer, cover and cook for 15 minutes until veggies are tender. Using an immersion or stick blender, blend until smooth or may be pureed in a blender by removing a couple cups at a time and process until smooth, careful it's hot. A few chunks in the soup is just fine!
Add your cream or milk (many times I'll use half and half or use half cream, half whole milk). And bring to simmer, check seasoning, add a bit more salt and pepper if desired. Serve immediately or may be cooled and reheated if need be.
Ladle into bowls, topping with a small handful of shredded cheddar cheese and these simple garlic croutons.
The Best Garlic Croutons
Melt 1/4 cup of butter (1/2 a stick) in a hot pan over medium-high heat.
Take 4 slices of bread of choice, and slice into cubes of desired size. Seriously, I just use what I have on hand, if you want to get really fancy, you can cube french or sourdough bread, but honestly I generally use plain ol' sandwich bread. Gluten free breads work great too!
Toss your bread cubes into the hot butter and toss around quickly, distributing the butter to as many surface areas of the cubes as possible. Sometimes I need to add a bit more butter, depending on how they toast.
Sprinkle on sea salt…
And your garlic powder…
Continue gently stirring or tossing the cubes around to heat and toast as evenly as possible.
Once they are toasted, about 4-5 minutes, less or longer depending on how crisp you like them, try one and make sure they are seasoned to your liking, adjust seasonings if need be and then remove from pan onto paper towels to cool and dry. These aren't your traditional croutons, they are softer than normal.
If you are patient, they can sit on the counter for a bit to "crisp" up a bit more, but they don't last long on my counter; everyone walks by and steals a handful here and there.
Serve on top of your soup with a generous pile of shredded sharp cheddar cheese and if desired a sprinkle of parmesan cheese as well.
I hope even if you are a cauliflower hater disliker, that you will give this soup a try. I've made it for luncheons with a large salad like my Sweet Maple Apple Pecan Salad and a loaf of crusty bread; it's also wonderful as a lighter dinner with just the soup, some sliced veggies and a dinner roll (try my Oatmeal Dinner Rolls or this Beer Bread goes great with it as well.
Like this recipe? Try these other chilly weather recipes as well:
Better-Than-Panera Broccoli Cheese Soup
Tender Beef Stew
Firecracker (but not HOT) Chili
Roasted Cauliflower Soup with Simple Garlic Croutons
A deliciously deceptive soup, filled with healthy roasted cauliflower and the creaminess of roasted garlic, finished with sharp cheddar cheese and simple homemade garlic croutons it'll warm you from the inside out.
Ingredients
Roasted Cauliflower Soup
1

large head

,

or two small cauliflower, washed and cut into small florets

2-4

heads of garlic

,

trimmed 1/4 off top

1-2

tablespoons

olive oil

sea salt

2

tablespoons

butter

1

tablespoon

olive oil

1

medium onion

,

diced

3

ribs celery

,

including leafy portion of hearts, diced

1

tablespoon

fresh thyme

,

chopped (or may substitute 1 teaspoon dried thyme)

1

quart

4 cups chicken stock/broth

1

cup

half and half or whole milk

,

or half of each, or may be replaced with cream or milk substitute

1/2

cup

grated parmesan

,

optional

1-1 1/2

cups

shredded

,

sharp cheddar cheese of choice
Garlic Croutons
1/4

cup

butter

4

slices

bread

,

cubed

1/2

teaspoon

salt

1/2

teaspoon

garlic powder
Instructions
Preheat your oven to 425°. Cut 1/4 top off of garlic heads, drizzle a little olive oil over the tops and sprinkle with a little sea salt. Wrap in foil and place in preheated oven, roast for 40-60 minutes until soft and brown.

Meanwhile, wash and cut up cauliflower head into florets. Place in a bowl and drizzle with 1-2 tablespoons olive oil and sprinkle with salt and pepper. Lay in single layer on a sheet pan (lined with parchment or foil for easy cleanup). Roast in oven (with garlic) for 20-30 minutes until golden brown, soft and lightly charred.

While roasting the cauliflower and garlic, melt your butter and oil over medium heat in a medium sized soup pot. Place your diced onion, celery into medium sized pot with melted butter and oil and saute until golden and soft, add thyme and stir around. Once the cauliflower is roasted, add to pot with onions and celery, stir around.

Squeeze the soft cloves of roasted garlic into the soup pot (if too hot, wrap garlic bulb in paper towel and squeeze from bottom up popping out the soft cloves of garlic). Increase the heat slightly and add chicken stock. Bring to simmer, reduce heat and cover and simmer for 10 minutes until all veggies are soft and flavors blend. Using an immersion blender or regular blender, blend until desired smoothness (some chunks are fine, or completely smooth is fine too). Add milk (or half and half or alternative) and stir to combine, heat through. Serve immediately or cool and reheat to serve.

Garnish with Garlic Croutons and a handful of shredded sharp cheddar cheese and if desired a little bit of grated parmesan cheese.
GARLIC CROUTONS
Heat a large pan on medium-high heat and melt 1/4 cup butter. Cube 4 slices of bread of choice and toss into hot butter, shaking and stirring well to distribute the butter evenly. Sprinkle with salt and garlic powder, keep toasting 3-5 minutes until desired doneness. Turn out onto paper towels to cool.

They will be softer than a normal crouton, you can make these ahead and leave on the counter and they will dry out and crisp up as they sit out. But they are just as delicious soft!
Nutrition
Serving:
1
Calories:
629
kcal
Carbohydrates:
29
g
Protein:
24
g
Fat:
47
g
Saturated Fat:
25
g
Polyunsaturated Fat:
19
g
Trans Fat:
1
g
Cholesterol:
114
mg
Sodium:
1159
mg
Fiber:
2
g
Sugar:
8
g
Nutrition Disclaimer
The Fresh Cooky is not a dietician or nutritionist, and any nutritional information shared is only an estimate. We recommend running the ingredients through an online nutritional calculator if you need to verify any information.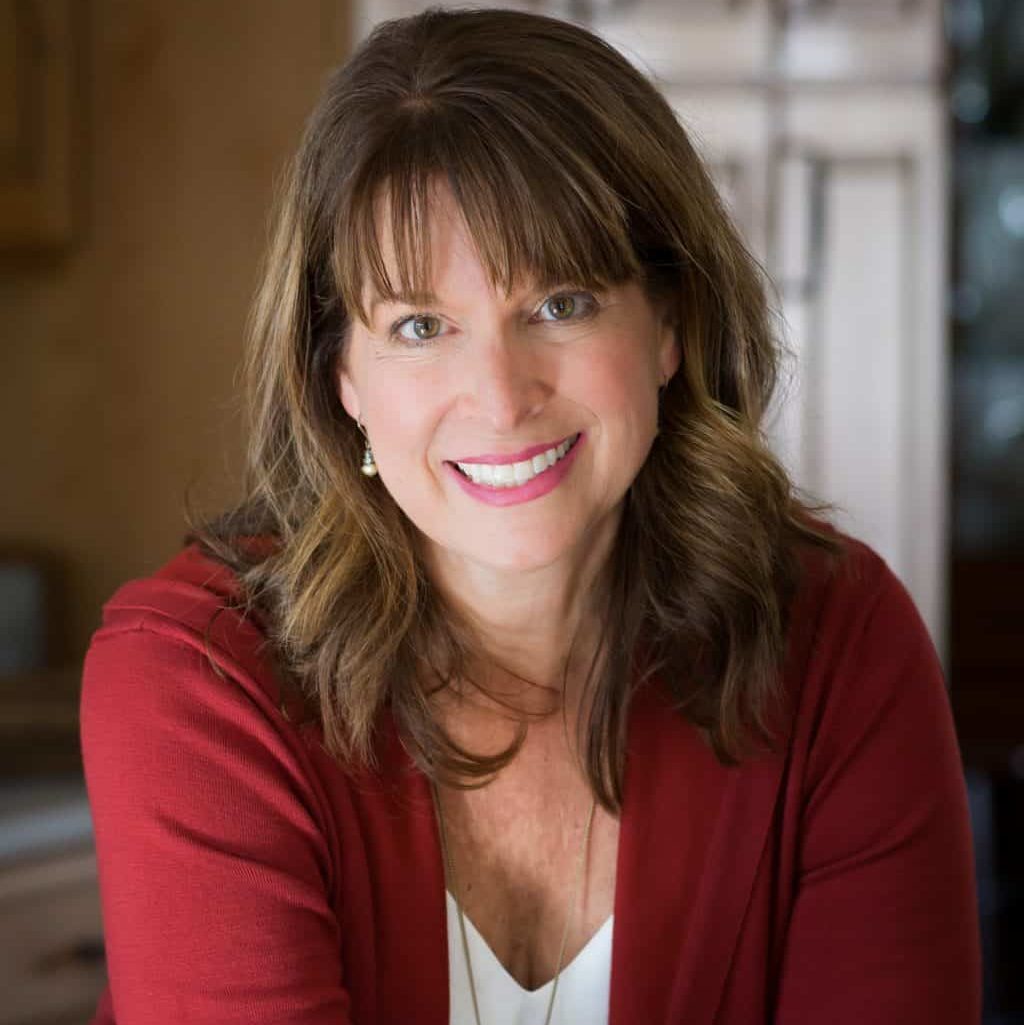 About Kathleen Pope
Recipe Innovator | Food Photographer | Food Writer
Hi, I'm Kathleen Pope. Here at The Fresh Cooky you will find easy, mostly from-scratch, trusted recipes for all occasions. From speedy dinners to tasty desserts, with easy step-by-step instructions. I am here to help teach you how to make mouthwatering recipes without spending hours in the kitchen. Read more about Kathleen here.