As an Amazon Associate, I earn from qualifying purchases. Please read my disclosure policy.
Golden Milk or Turmeric and Ginger Tea is a powerful, soothing, warm, immune boosting, antioxidant loaded, anti-inflammatory drink that also aids in sleep! Plus we'll go through the amazing benefits from ginger and turmeric tea.
Also called Turmeric Tea, this Golden Milk tea been my go-to afternoon drink for the past few months, so I thought now was a great time to share the recipe with you.
Golden Milk is calming, soothing, creamy, hot, loaded with nutrient rich ingredients, can easily be made vegan by swapping dairy for plant based milks.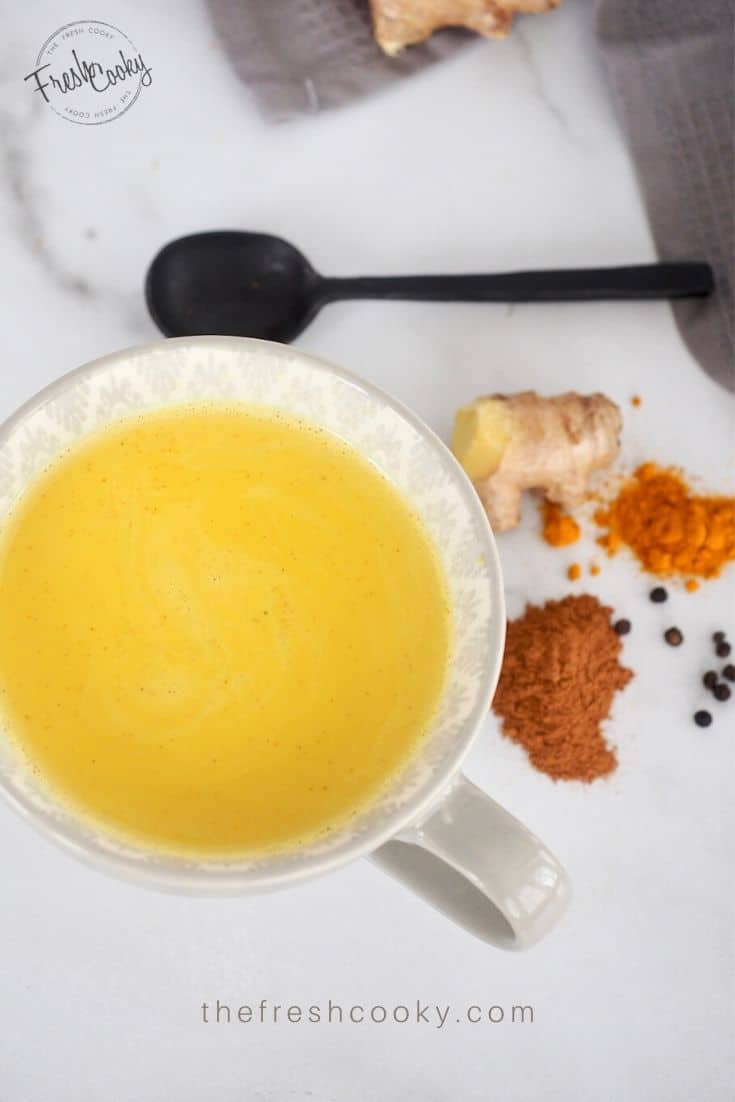 My hubby and I have been incorporating this into our afternoon routine — I must say, we've noticed a difference with anxiousness, calm and more.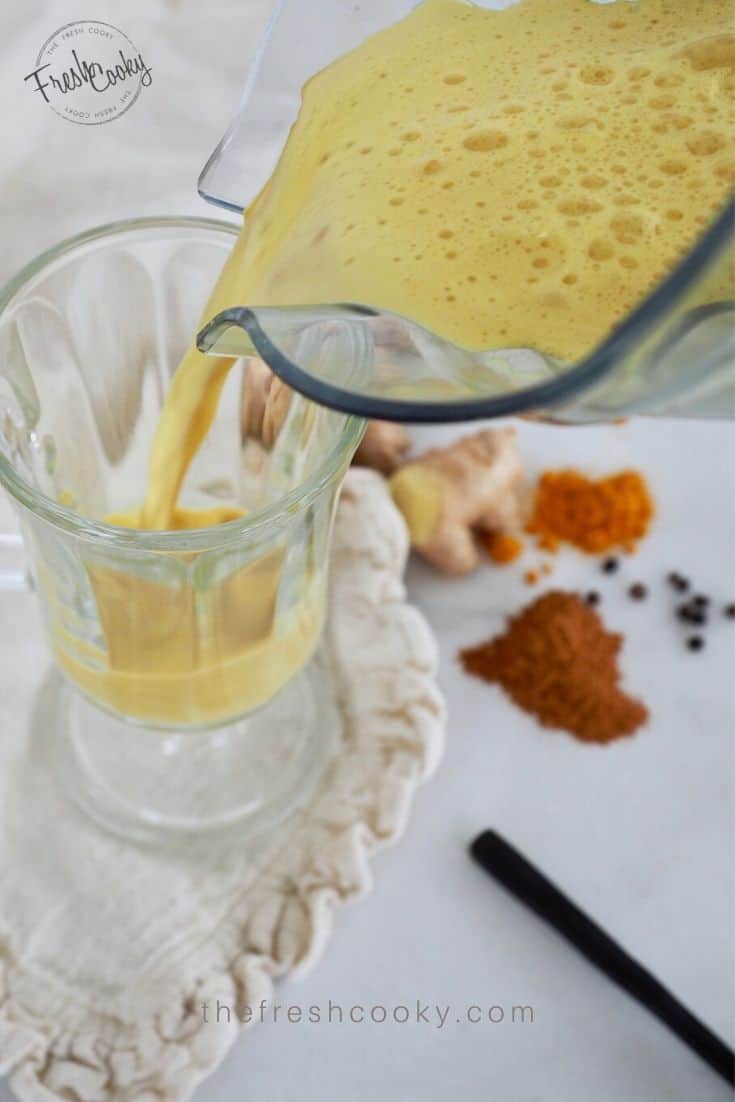 When he's not traveling, my husband works from home and we both enjoy a warm drink in the afternoon, not only does it stave off hunger until dinnertime, but it has a relaxing effect on us both.
Many days I will make us a hot chai latte or if we need a boost, I will make Bulletproof Coffee. But Ginger Golden Milk is also a fabulous sleep inducer, helping you to rest before bed!
Of if you are under the weather, you should try this Medicine Ball Recipe, super soothing and delicious.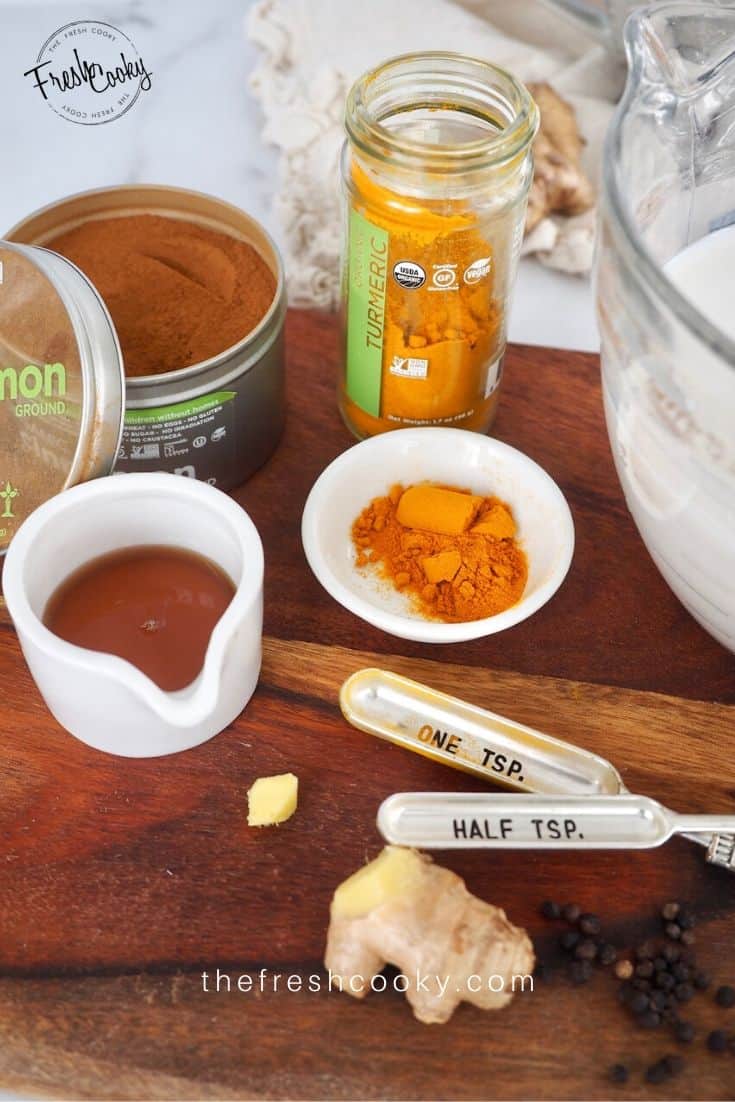 What is Golden Milk or Turmeric Tea?
A traditional Indian drink, Turmeric Tea has been around for a long time. We might have westernized it a bit, but it's still a creamy, hot, healthy drink packed with nutrients.
Traditionally, turmeric milk comes from Ayurvedic practices and medicine in Indian cultures and is nothing new to other Eastern cultures. In fact, it's been known as a "healing spice" and used to help anything from sore throats, colds, the flu, and stomachaches to wound healing and treatment of abrasions and skin issues (due to it's antibacterial and antimicrobial properties).

Nutrition Stripped
The name of course, is derived from turmeric, called the "golden spice" for it's beautiful, sunset gold color. A simple, warm drink, that will help relax you before bedtime, drink it in place of a warm cup of tea.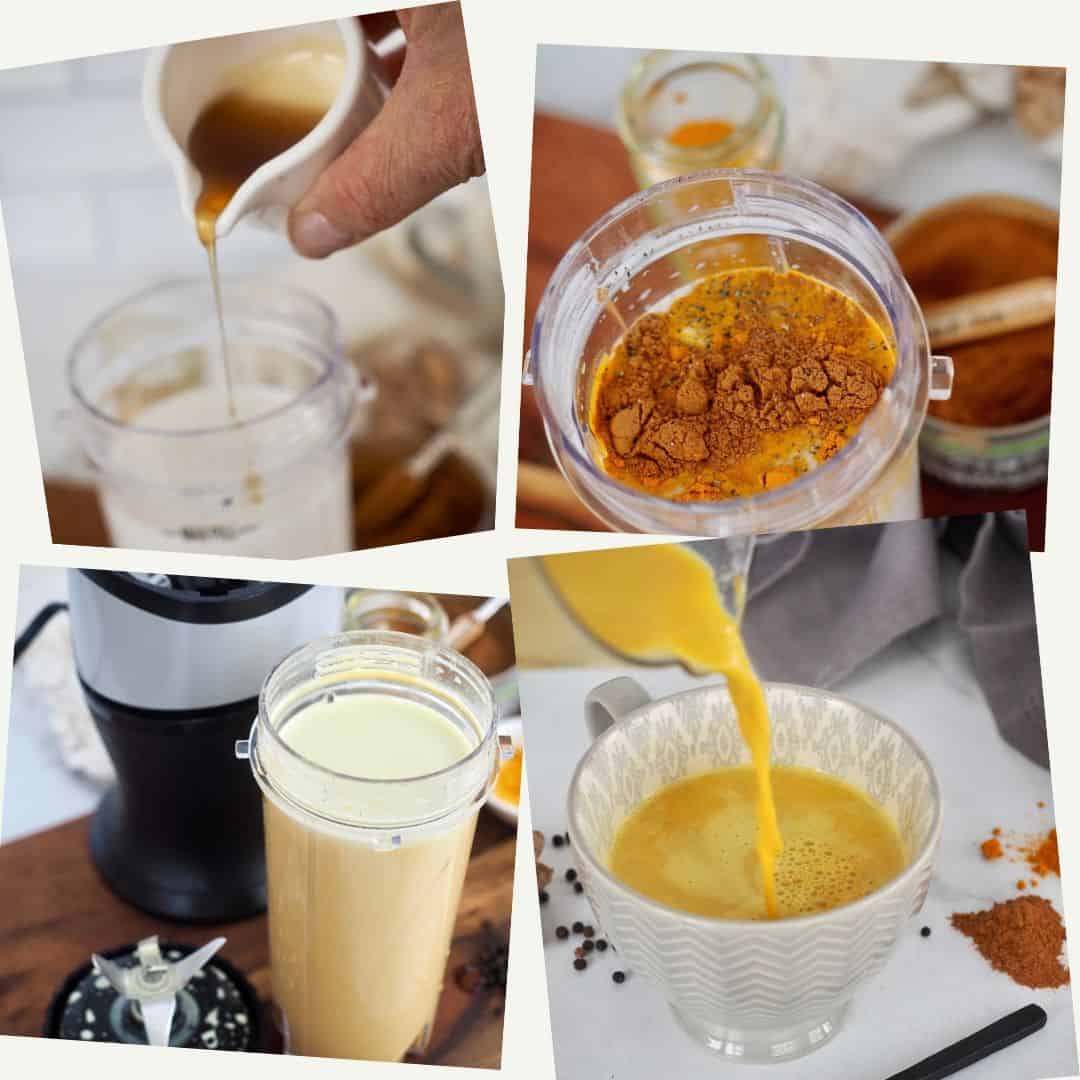 Turmeric and Ginger Tea Benefits
Turmeric contains Curcumin, a natural anti-inflammatory. It has powerful anti-inflammatory effects and is a very strong antioxidant, both winners in my book!
However; curcumin is poorly absorbed into the bloodstream, which is why we add black pepper with it, which enhances the absorption of curcumin.
Curcumin is fat-soluble, that means it dissolves in fat. Without fat, the benefits of curcumin, has a difficult time making it past the stomach and ultimately into the blood where it can offer the greatest benefits.
Curcumin has shown some promise in treating depression and arthritis.
While drinking a mug of Golden Milk is not a miracle drink, it can aid in calming, and hopefully reducing anxiety merely by slowing us a down for a few minutes.
Please note that Turmeric can have interactions with some medications, you should check with your physician before taking turmeric.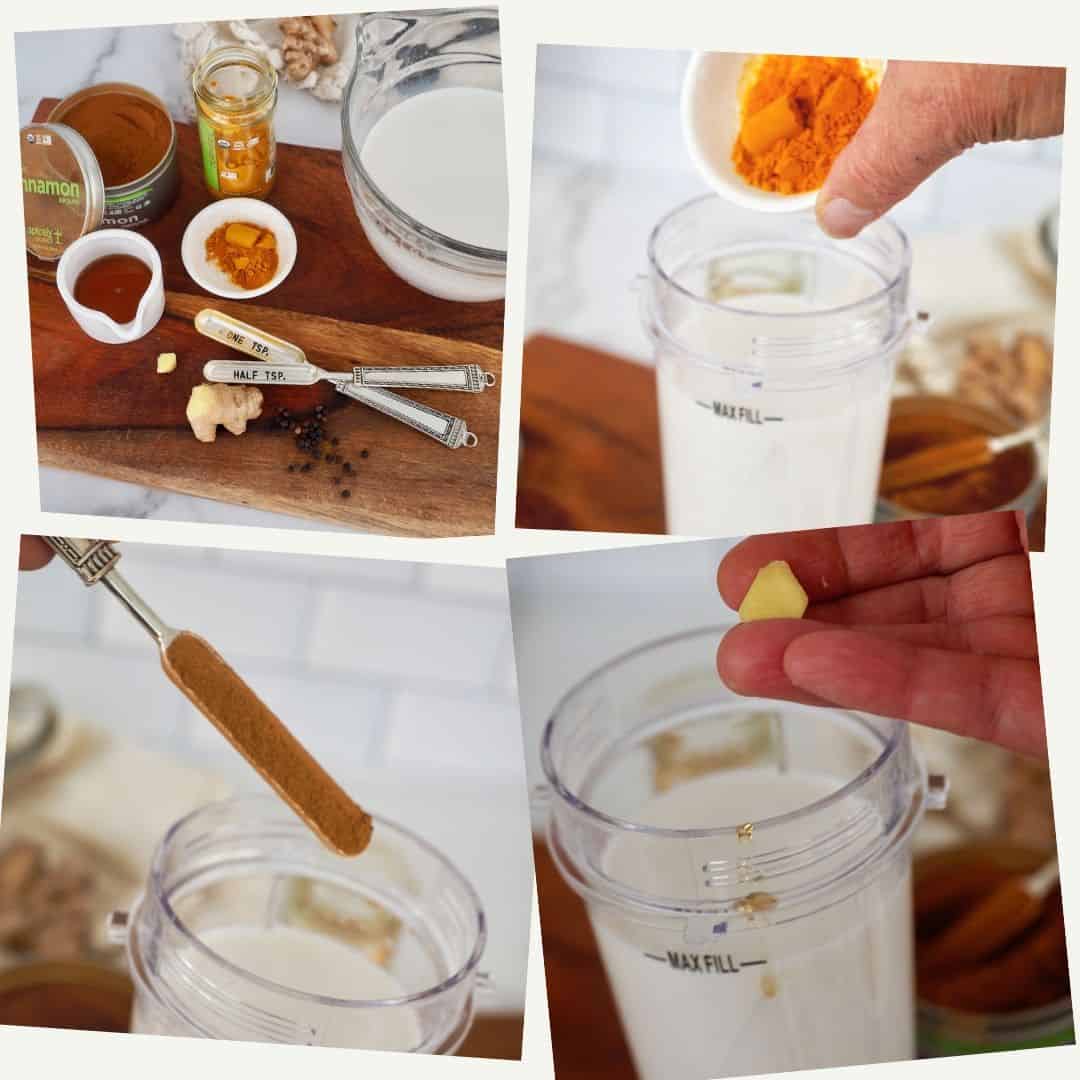 How to Make Turmeric and Ginger Tea
In less than 5 minutes you will have a delicious drink in your hands! This recipe easily halves or doubles or triples, leftovers storing well in fridge.
In a blender, pour milk of choice (dairy, almond, coconut, oat, etc) I used a blend of whole milk and oat milk.
Add ground turmeric, then toss in ground cinnamon and a pinch of black pepper, this helps with absorbtion of the turmeric (curcumin).
Stir in ground ginger (or small chunk of fresh peeled ginger root)
Then add a bit of your favorite sweetener (I like maple syrup or local raw honey, but can use coconut sugar, stevia, etc)
Finally, add a tablespoon of coconut oil (not pictured)
Blend in high speed blender until smooth, then pour desired sipping amount into small saucepan or milk frother and heat until warm.
Pour into mug(s) and enjoy immediately!
Store leftover golden milk turmeric latte in tightly sealed container in fridge, up to 5 days.
Can I drink Golden Milk Turmeric latte every day?
With all of the amazing benefits of turmeric in Golden Milk, I would encourage you to drink it every day, it won't harm you and for goodness sake, may only help!
Anything that has anti-inflammatory, antioxidants, and so much more is worth drinking daily.
Does Turmeric Stain?
It sure does! In fact, it makes a gorgeous dye; try dying your Easter Eggs naturally this year!) Be careful when cooking, baking, or sipping anything with Turmeric.

How do you get the stain out you ask? Try a simple, thick paste of baking soda and water, scrubbing the stain with a sponge or laundry brush.
The stain should diminish over time, but this might hurry it along.
Recipe adapted from the talented Wellness Mama
I pray you feel restored, restful, sleep well, spend time with family, slow down and see the many, many things we have to be thankful for all around us!
You might also be interested in these calming inspirational screensavers for your phone wallpaper.

Make this Easy Turmeric Tea Golden Milk Spice Mix
If you are drinking this everyday, you may want to make a simple spice mixture to make it even easier.
See how to make your own Golden Milk Spice Mix and print out the FREE printable labels so you can gift this healthy drink mix as well!
Like this recipe?
Don't forget to give it a ⭐️⭐️⭐️⭐️⭐️ star rating and comment below the recipe!
Golden Milk | Turmeric Tea
Golden Milk or Turmeric Tea is a powerful, soothing, warm, immune boosting, antioxidant loaded, anti-inflammatory drink that also aids in sleep!
Instructions
Place all ingredients into high speed blender* until blended, frothy and smooth.

Pour into small saucepan and warm until hot (but not boiling) or pour desired amount into milk frother.

Or Make your Own

Golden Milk Spice Mix

visit this post that includes free printable labels!
✱ Kathleen's Tips
I have also made this in my Vitamix on the heat setting, takes a few minutes, but the mixture is amazingly creamy, warm and delicious!
Nutrition
Serving:
1
Calories:
211
kcal
Carbohydrates:
37
g
Protein:
8
g
Fat:
5
g
Saturated Fat:
3
g
Polyunsaturated Fat:
2
g
Cholesterol:
13
mg
Sodium:
87
mg
Fiber:
9
g
Sugar:
9
g
Nutrition Disclaimer
The Fresh Cooky is not a dietician or nutritionist, and any nutritional information shared is only an estimate. We recommend running the ingredients through an online nutritional calculator if you need to verify any information.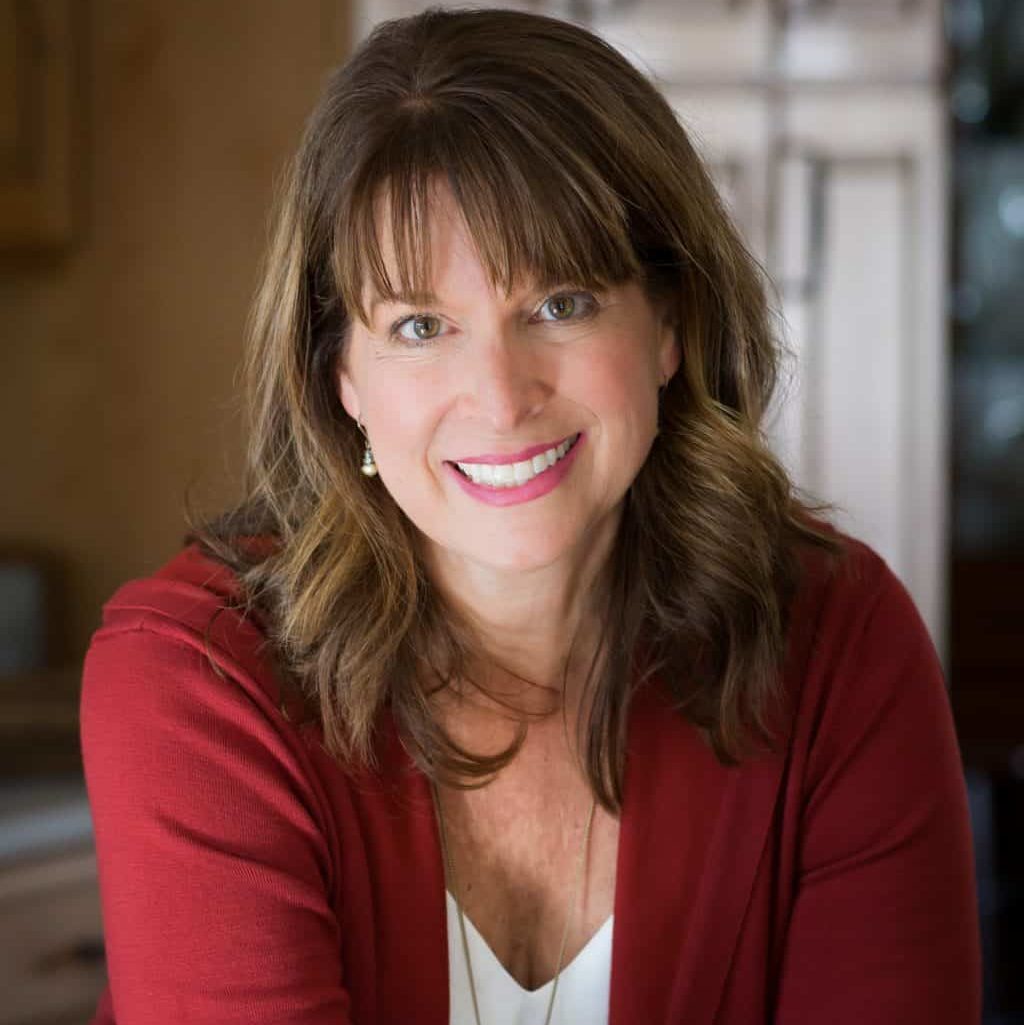 About Kathleen Pope
Recipe Innovator | Food Photographer | Food Writer
Hi, I'm Kathleen Pope. Here at The Fresh Cooky you will find easy, mostly from-scratch, trusted recipes for all occasions. From speedy dinners to tasty desserts, with easy step-by-step instructions. I am here to help teach you how to make mouthwatering recipes without spending hours in the kitchen. Read more about Kathleen here.