Russian Black Bread (Bread Machine)
As an Amazon Associate, I earn from qualifying purchases. Please read my disclosure policy.
This Russian Black Bread features three different flours and a touch of molasses giving it a rich, chewy, hearty texture. With hints of coffee and rye, it's the perfect bread to accompany any savory meal, with it's thick, chewy, dense texture, filled with great flavor.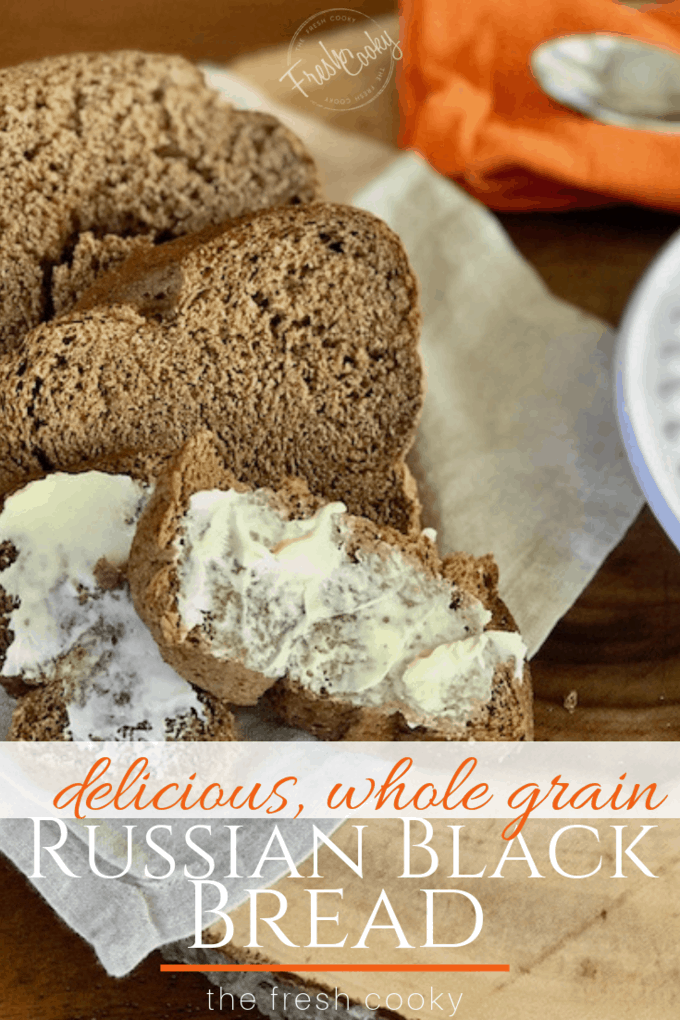 I like to use my bread machine for everything but the baking bit, it's over 20 years old and it's starting to act a bit funny; the loaves are not rising or baking like they should, so I've adapted this recipe to make in your machine through the dough stage and then transfer to a loaf pan to allow it's final rise, then bake. But don't worry if your machine works well, I've given instructions for that below.
How to Make Russian Black Bread
This makes a large loaf, about 1 ½ pounds. To convert to stand mixer, traditional method, see notes in recipe.
Start by pouring your liquid ingredients in the bread machine pan in the order listed.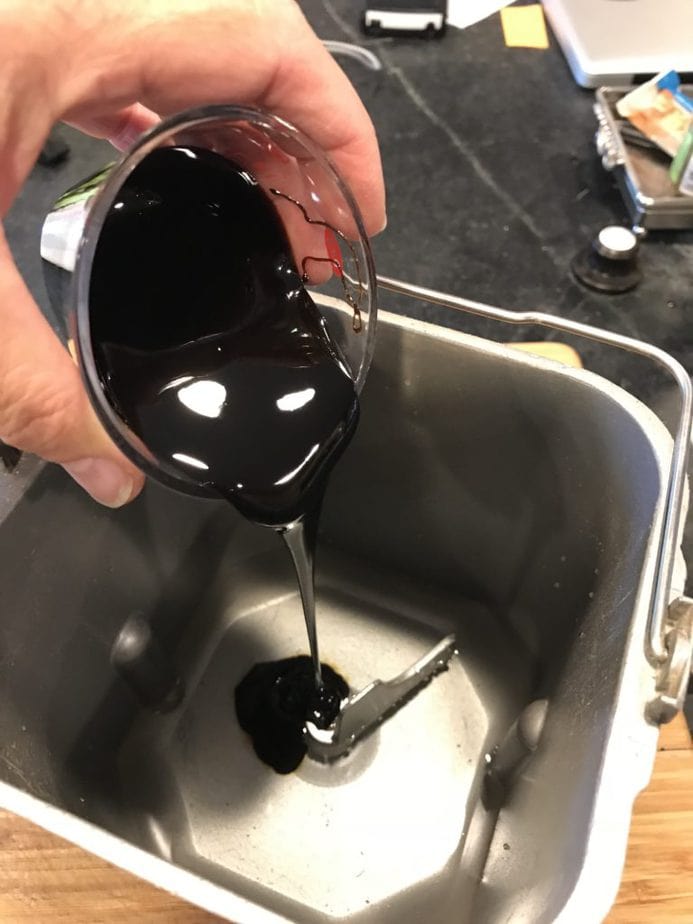 Next add your soft butter, separate it into two tablespoons and then add your flours.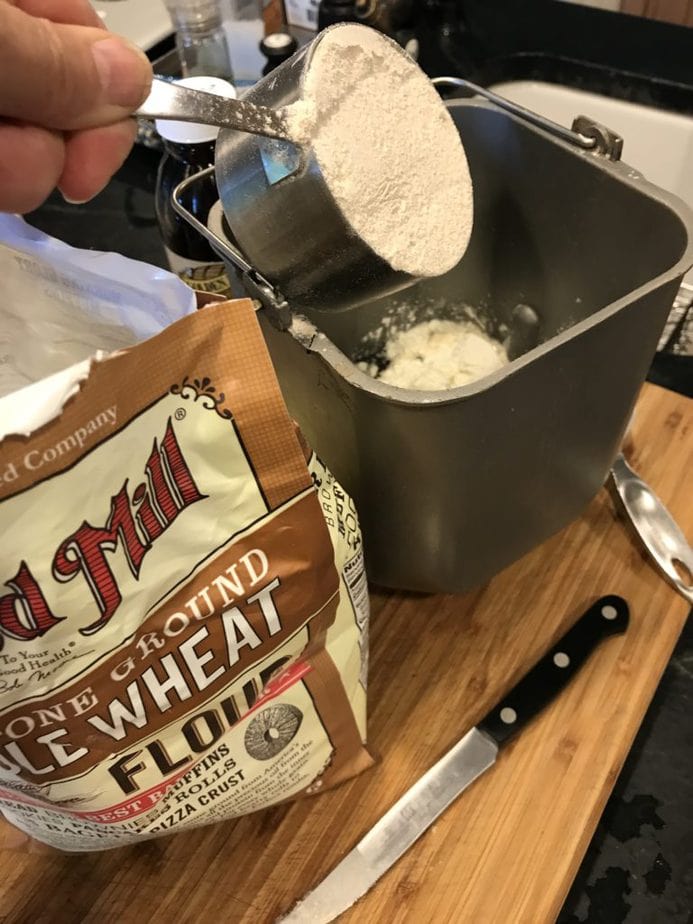 Add in your instant coffee.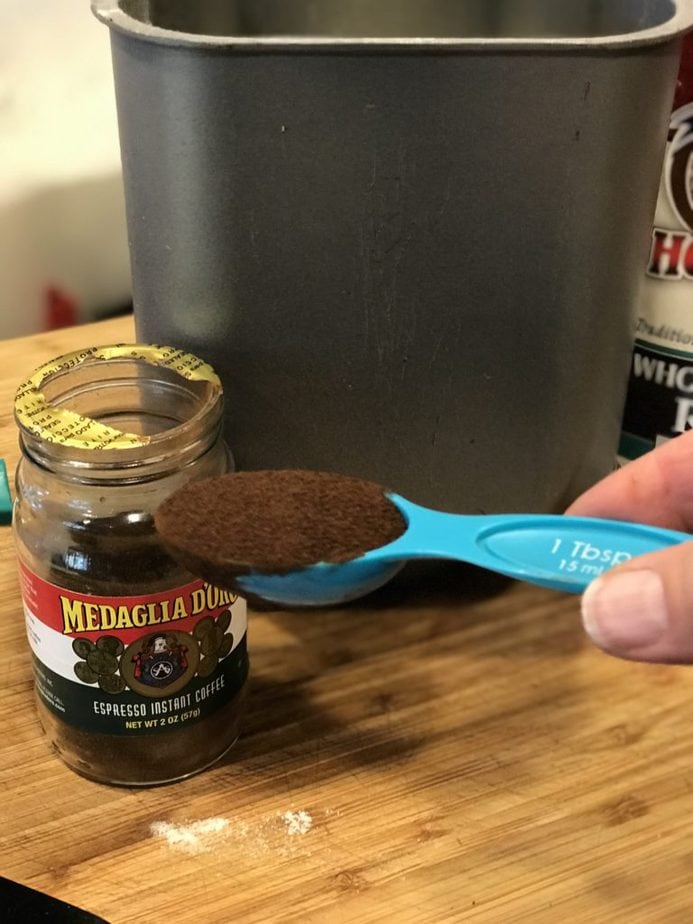 And your salt…put it to the side, yeast isn't a fan of salt, so I try and put them apart from each other.
If desired, add your crushed fennel seeds, this is optional, but it isn't an overpowering amount so if you happen to have them, crush some and toss them in.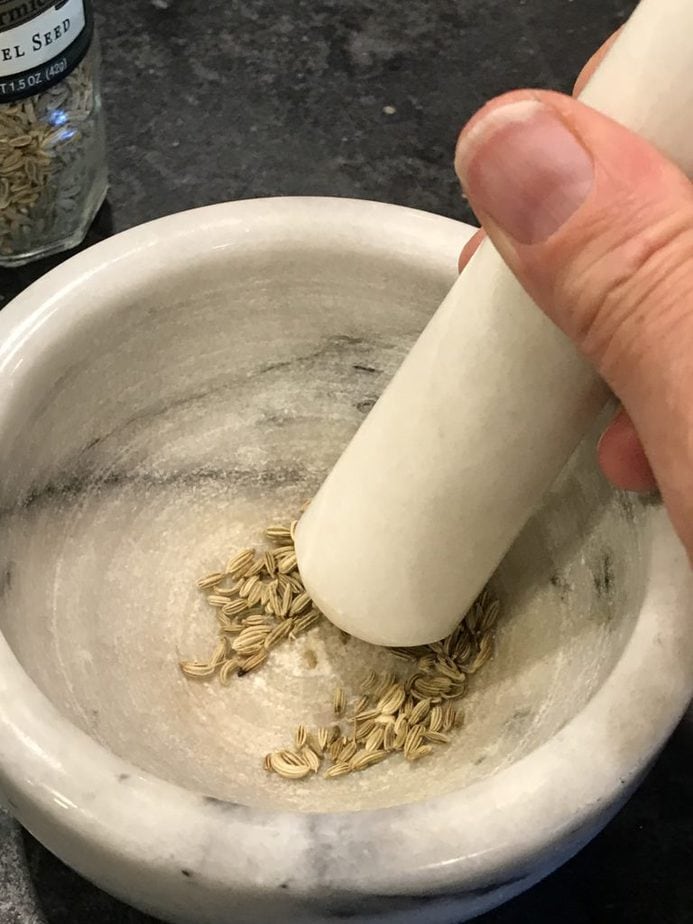 Lastly, add your yeast.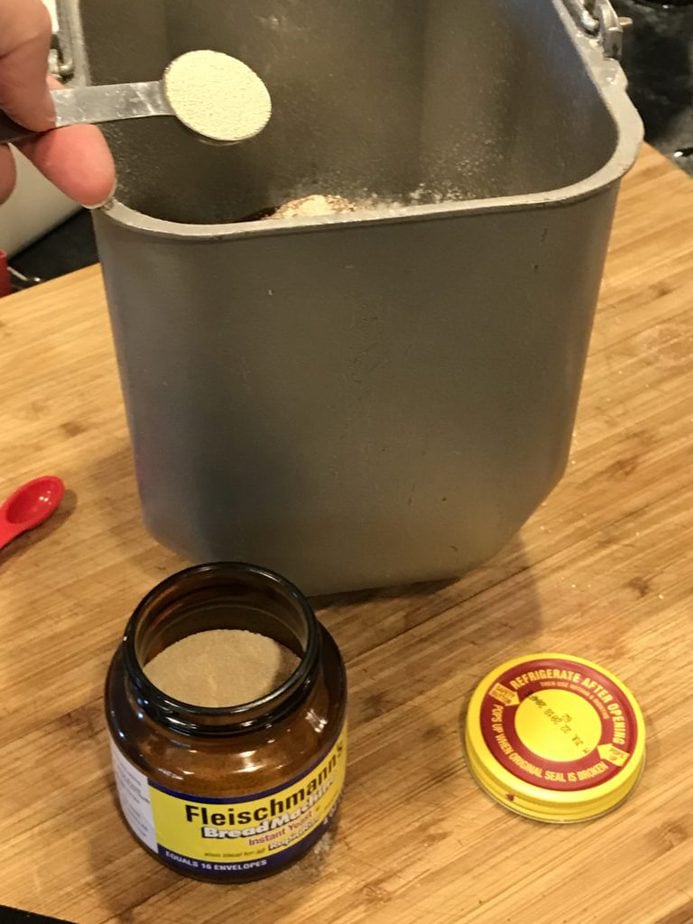 Place the bread pan inside your bread machine and choose the following baking options; Whole Wheat -> Dough -> Large -> Start.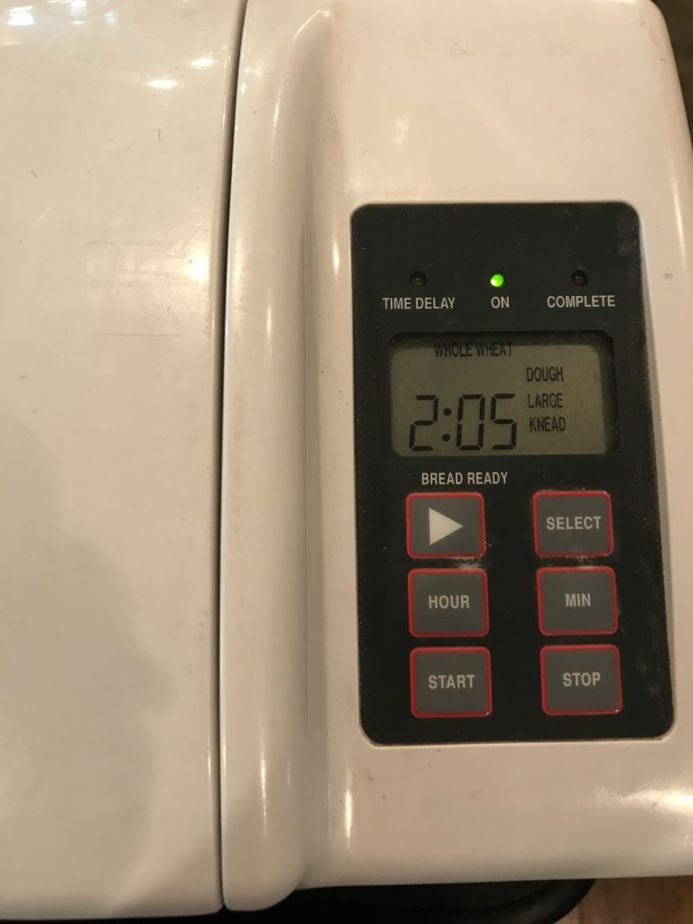 Plan on completing it in your bread machine? Let it do all of the work and choose -> Whole Wheat -> Medium (for color) -> Large -> Start. In about 3 1/2 hours you should have a beautiful loaf of bread.
Or if only processing through dough stage, once it beeps, remove the dough from the pan and place in a greased loaf pan. Using a sharp knife, slice 3-4 diagonal slits across the top and cover with non-stick oil sprayed plastic wrap.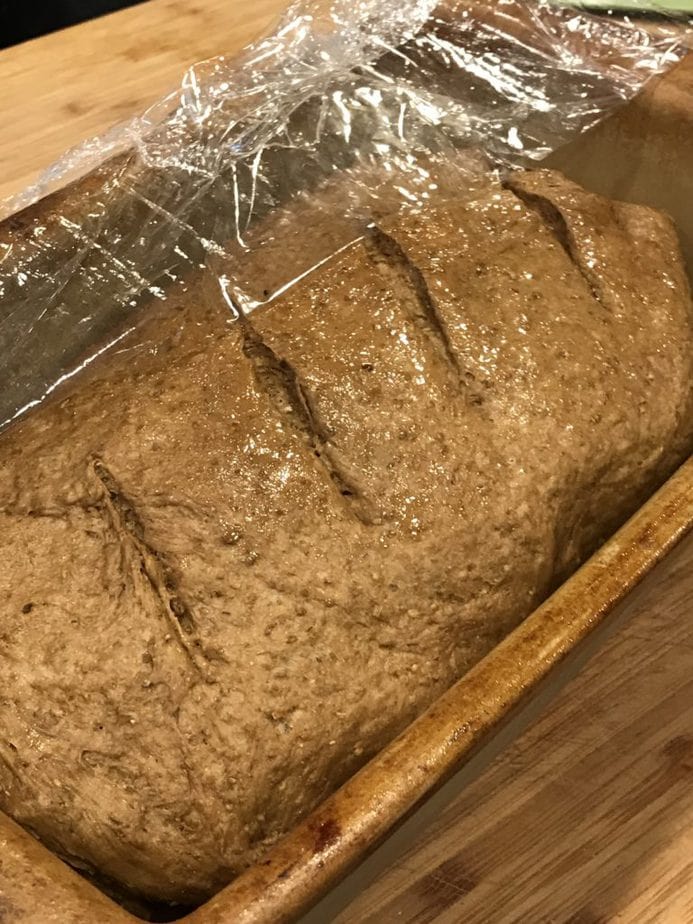 Place in a warm place to double, about 30-45 minutes. If you have a proof setting on your oven, use that, if not you can turn your oven light on and keep the door closed, or prior to placing in the oven heat to 100° and turn off before you place your loaf in the oven to rise. Oooh look at how beautiful that is!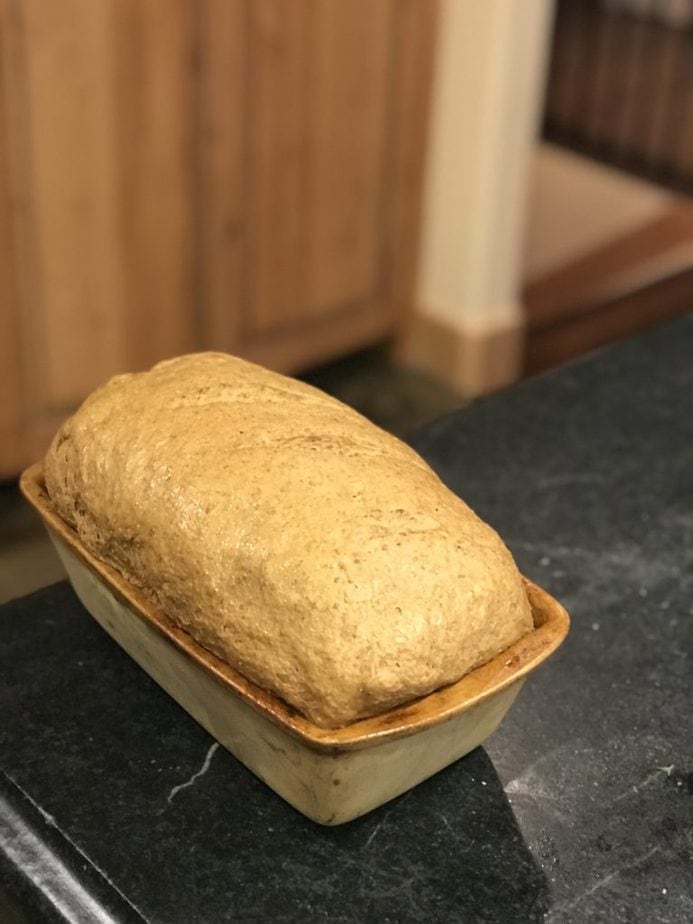 Once it's doubled in size,remove from the oven and preheat the oven to 375°. Bake the bread on the middle rack for 30-35 minutes until it's nice and crusty on top. If you can wait, allow to cool for about 15 minutes before trying to cut; if you cut immediately like I did, it will "squash" the loaf down, which is okay by me, because there is nothing quite as good as bread hot from the oven, but it's not as pretty.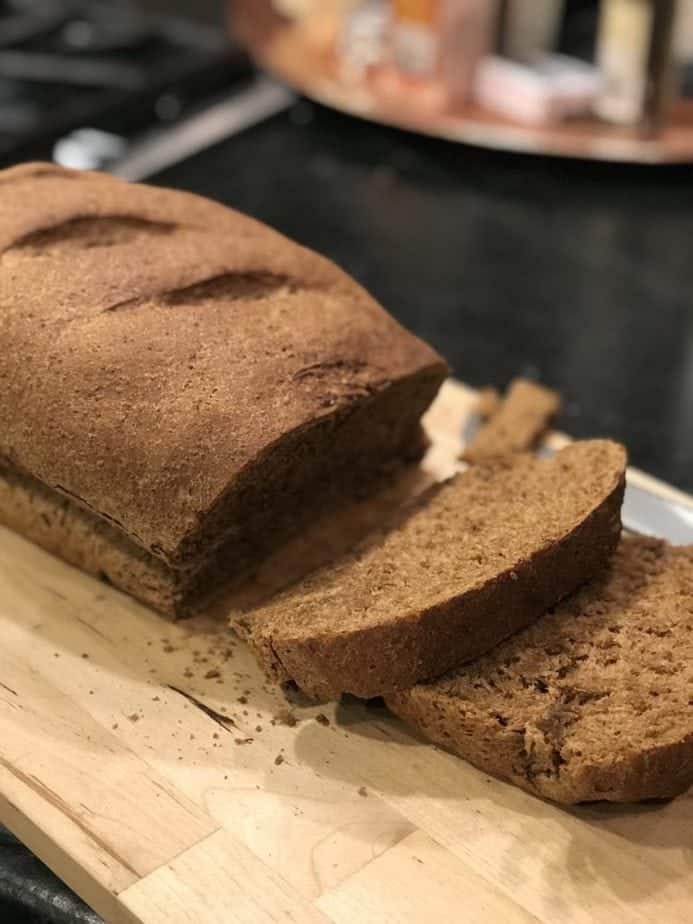 Ain't she a beauty! Slather on some butter, slop up some wonderful sauce with it, toast it for breakfast, anyway you eat it, you will love it. Give it a try with Italian Wedding Soup or Sunday Pot Roast, or Creamy Pumpkin Curry Soup.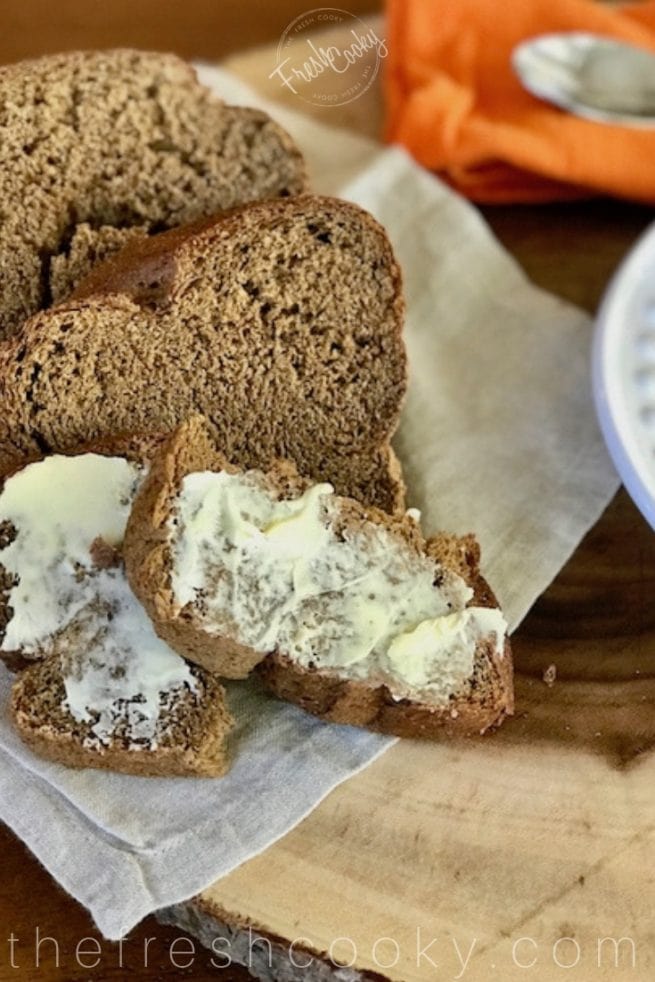 While I don't think this is an authentic black bread, (after living in Germany, I would say it is not) but it is a lovely addition to your bread making repertoire.
Like this recipe?
Don't forget to give it a ⭐️⭐️⭐️⭐️⭐️ star rating and comment below the recipe!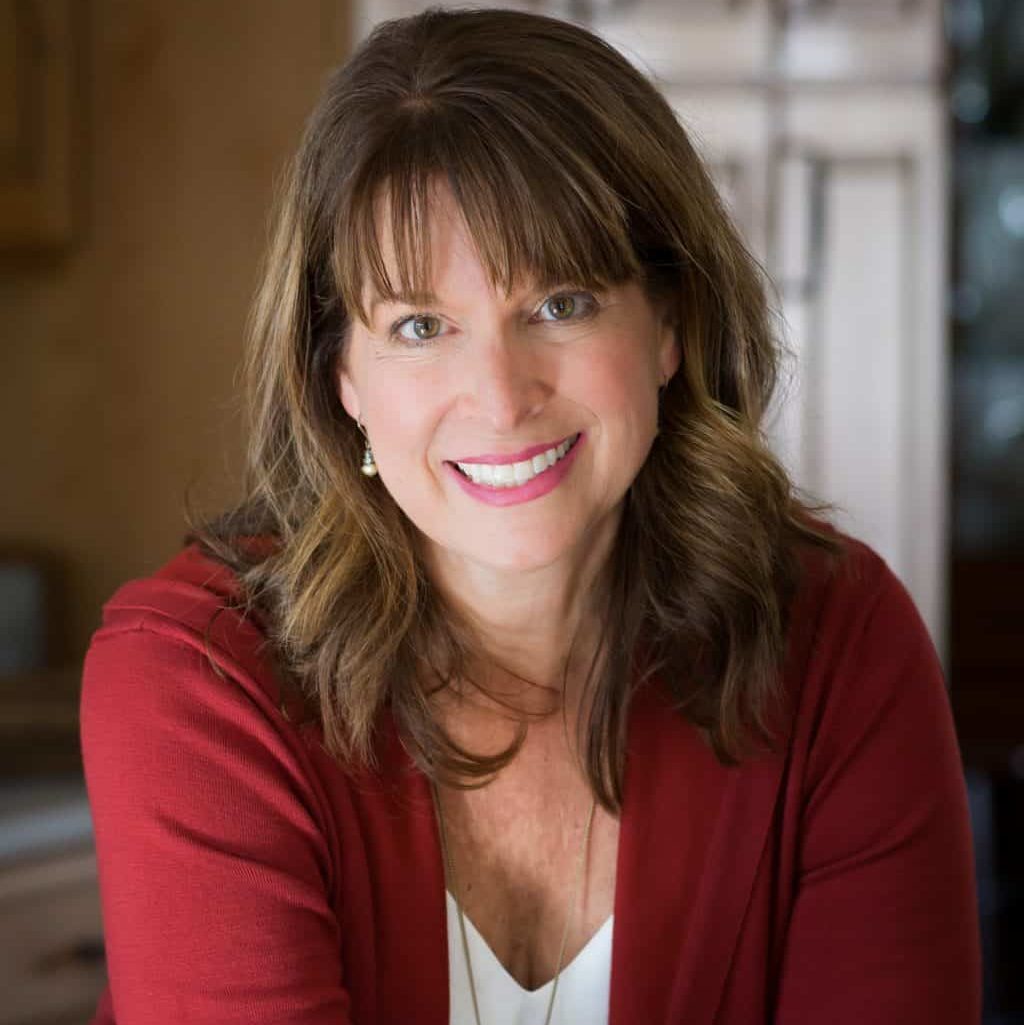 About Kathleen Pope
Recipe Innovator | Food Photographer | Food Writer
Hi, I'm Kathleen Pope. Here at The Fresh Cooky you will find easy, mostly from-scratch, trusted recipes for all occasions. From speedy dinners to tasty desserts, with easy step-by-step instructions. I am here to help teach you how to make mouthwatering recipes without spending hours in the kitchen. Read more about Kathleen here.