Pfeffernusse Cookies (German Spice Cookies)
As an Amazon Associate, I earn from qualifying purchases. Please read my disclosure policy.
Baked with the perfect combination of cinnamon, cloves, nutmeg, and black pepper (or pfeffer), Pfeffernusse Cookies are my family's favorite traditional German cookies. Bursting with warm, holiday spices, these German spice cookies are tender and warm and the best dunking cookie as they cool!
I love the spices of the holidays, cinnamon, nutmeg, ginger, allspice and especially family traditions that taste delicious. And these deliciously spiced cookies are in our cookie jar every Christmas.
If you're looking for another dessert recipe, check out Joy's Classic Sugar Cookies that are crunchy and buttery, and my Eggnog Gooey Butter Cookies are a must with their chewy texture and delicious flavor. Christmas Simmering Spices are wonderful for a hostess gift. And these Chewy Chocolate Chip Cookies are the best on any cookie exchange table!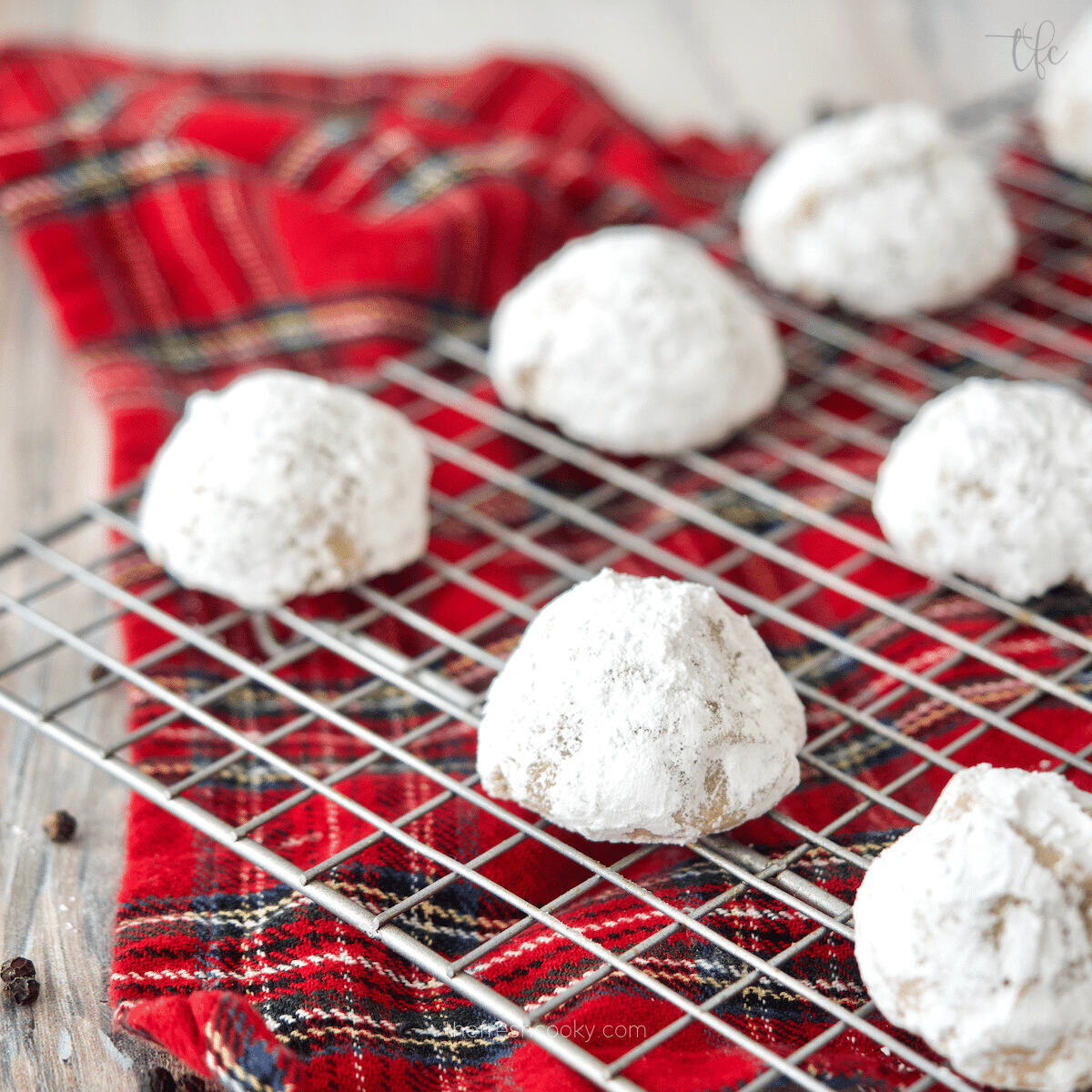 Pfeffernusse Pronunciation
How do you say this crazy named cookie? The "P" is silent, sorta, a little "puff of P" at the beginning is more authentic. <feffer – noosa> is the more typical German pronunciation, I grew up calling them pfeffernuss (feffer – noos), no "a or e" on the end.
History behind Pfeffernüsse Cookies
This pfeffernüsse cookie recipe comes from my dad's mom, born in the late 1800's. Check out that typed (on an old-fashioned typewriter) recipe; I think my mom typed this, but even still, it's probably at least 50 years old. (see image below).
They're traditionally made in Germany for Christmas and other special holidays. The aroma of a fresh batch always reminds me of my dad and grandmother. Grandma's recipe makes a lot, I typically cut the recipe in half, after-all she had 6 boys, I have 2! You can read more about her in my post for the best pasta salad.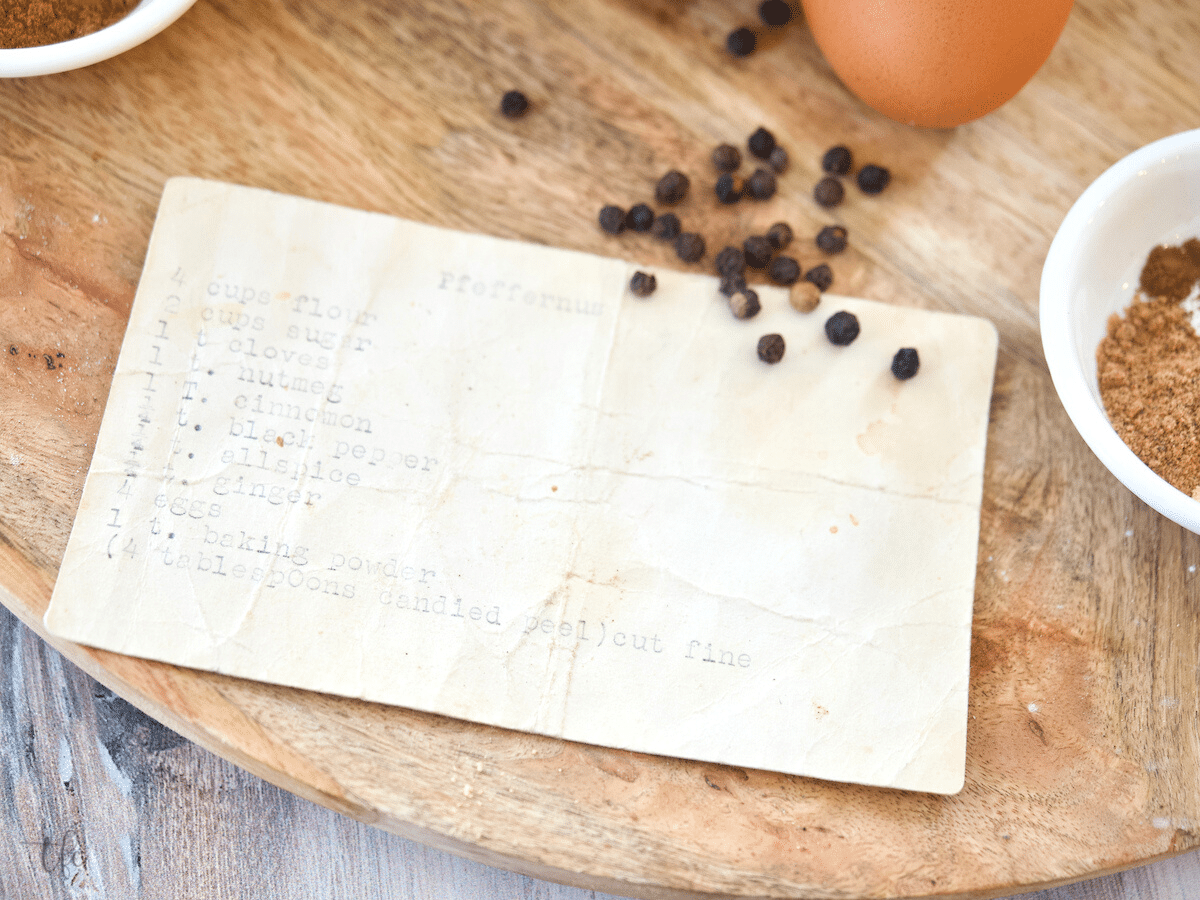 I made these cookies alongside my mom since I can remember, I don't remember Christmas without these traditional German cookies. My dad loved them when they sat in an airtight container for 3-5 days before eating, they get hard, like a biscotti and are perfect for dipping in your tea or coffee. When the German spiced cookies age in a sealed airtight container, the flavors intensify, making them even more fantastic!
I prefer them softer, freshly baked. Warm and chewy, with warm spices dancing in your mouth! These are not peppery at all, just the best combination of spices in a Christmas cookie, a no butter cookie to be exact!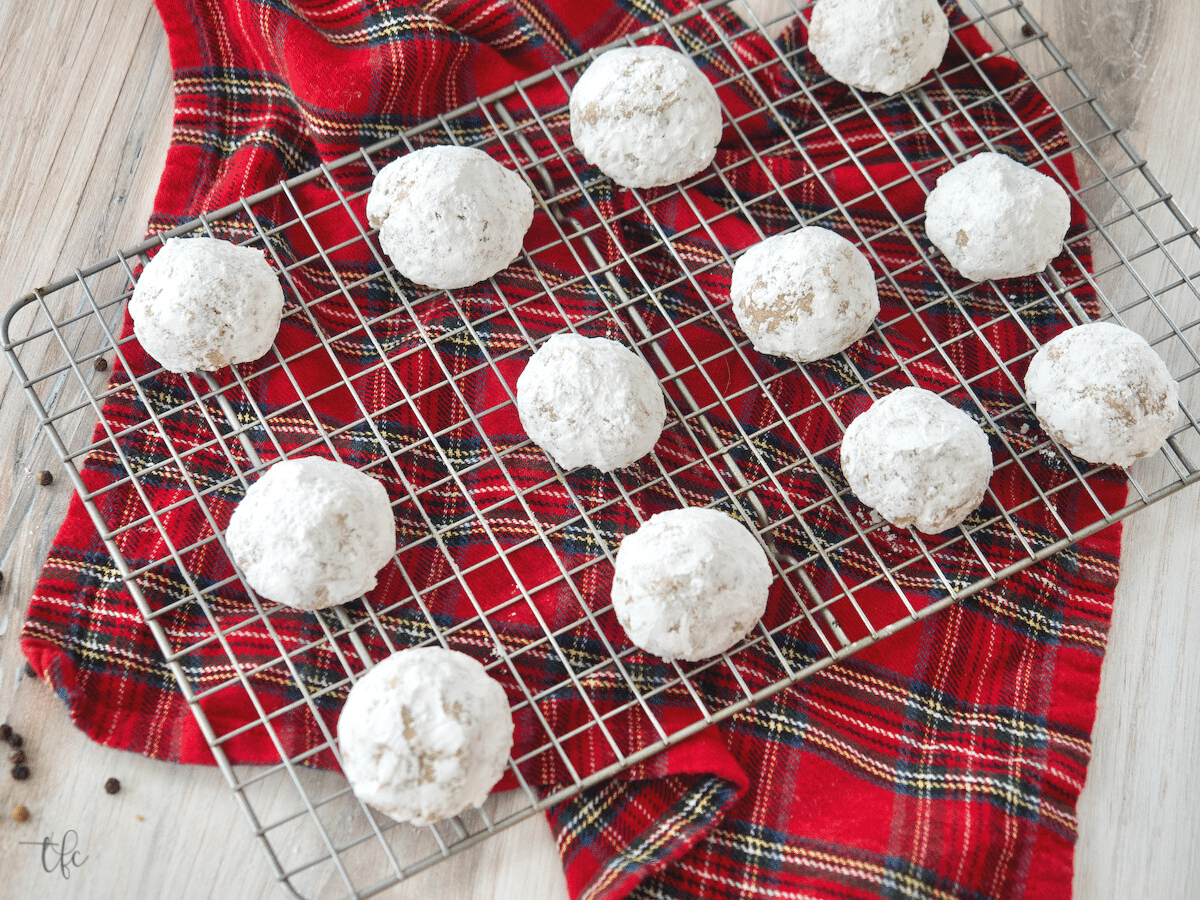 Are these Authentic Pfeffernusse Cookies?
About as authentic and traditional as I know. My grandparents were 100% German, tracing our heritage back to Prussian royalty, these pfeffernusse cookies were my grandmother's family recipe, makes them authentic.
Some might argue that traditional pfeffernusse are coated in a powdered sugar glaze, while others like me insist that they should be coated in powdered sugar. So just like Italian sauces vary by region, so do these no butter cookies!
Primary Ingredients
The measurements and instructions are all in the free printable recipe at the end of the post.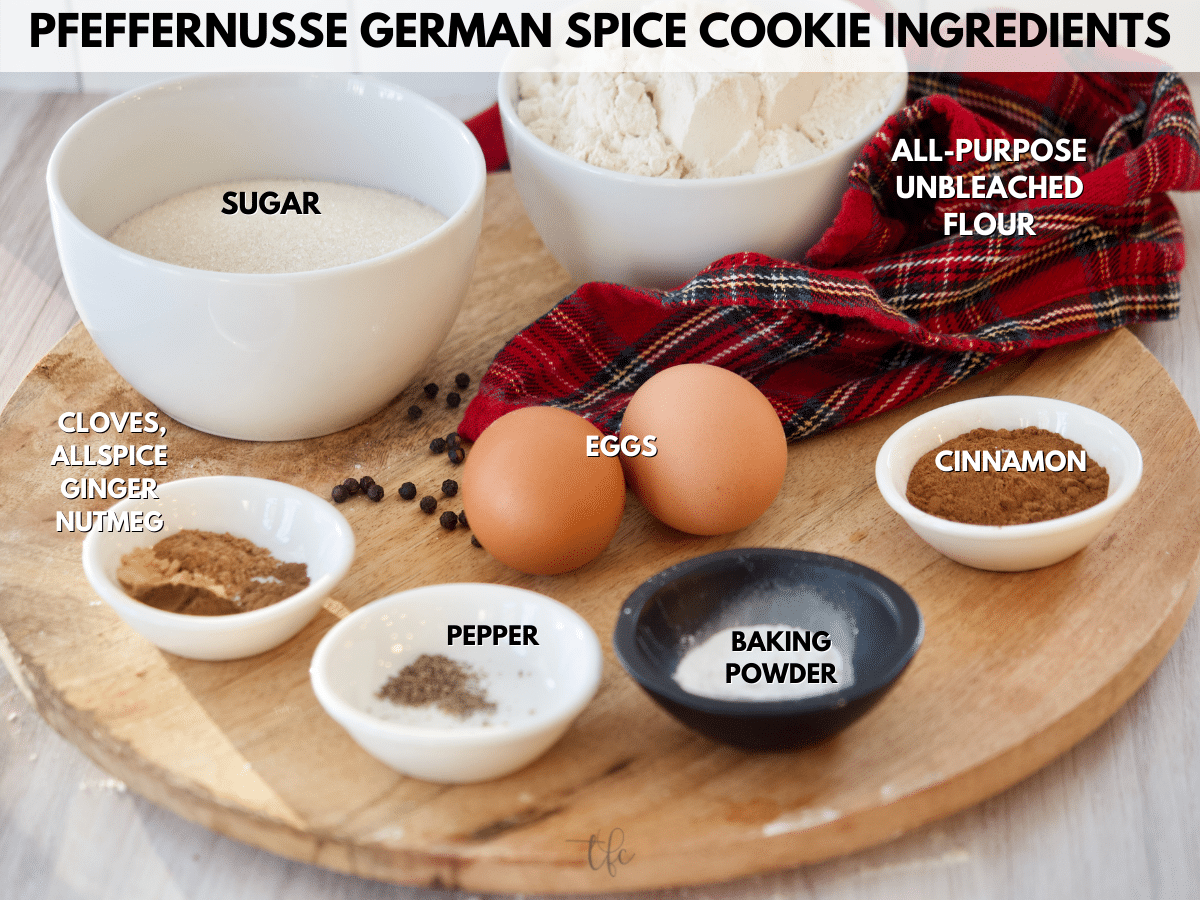 Instructions
Beat your eggs and sugar together in a mixing bowl. Add all the spices.
Whisk the baking powder and flour together and slowly mix into the batter until incorporated.
Knead the batter with a mixer for a couple of minutes, using the paddle attachment.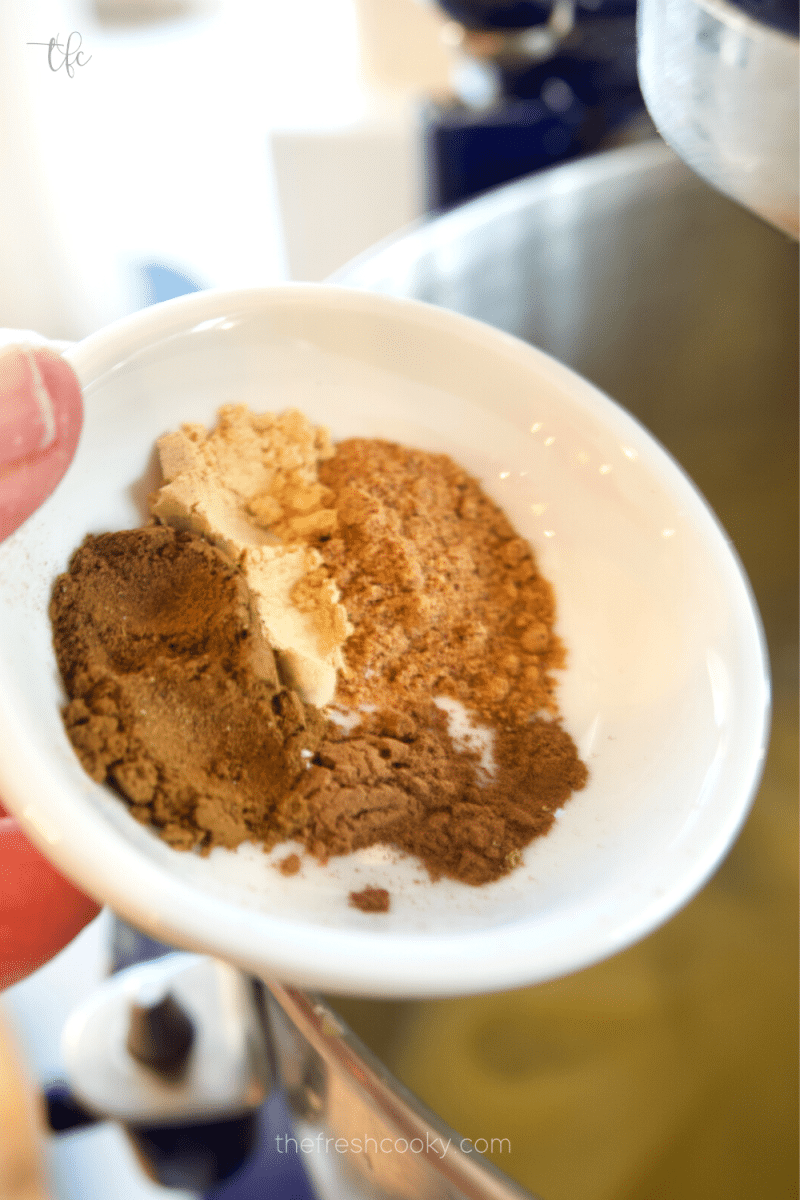 Arrange small scoops of dough onto a baking sheet. Typically about walnut sized or slightly smaller, you can use a small cookie scoop or a tablespoon. The dough will be dryer than a typical dough, but should hold together when pressed and formed into balls.
Bake for 15 minutes. Cool for a few minutes and coat with powdered sugar. (optional)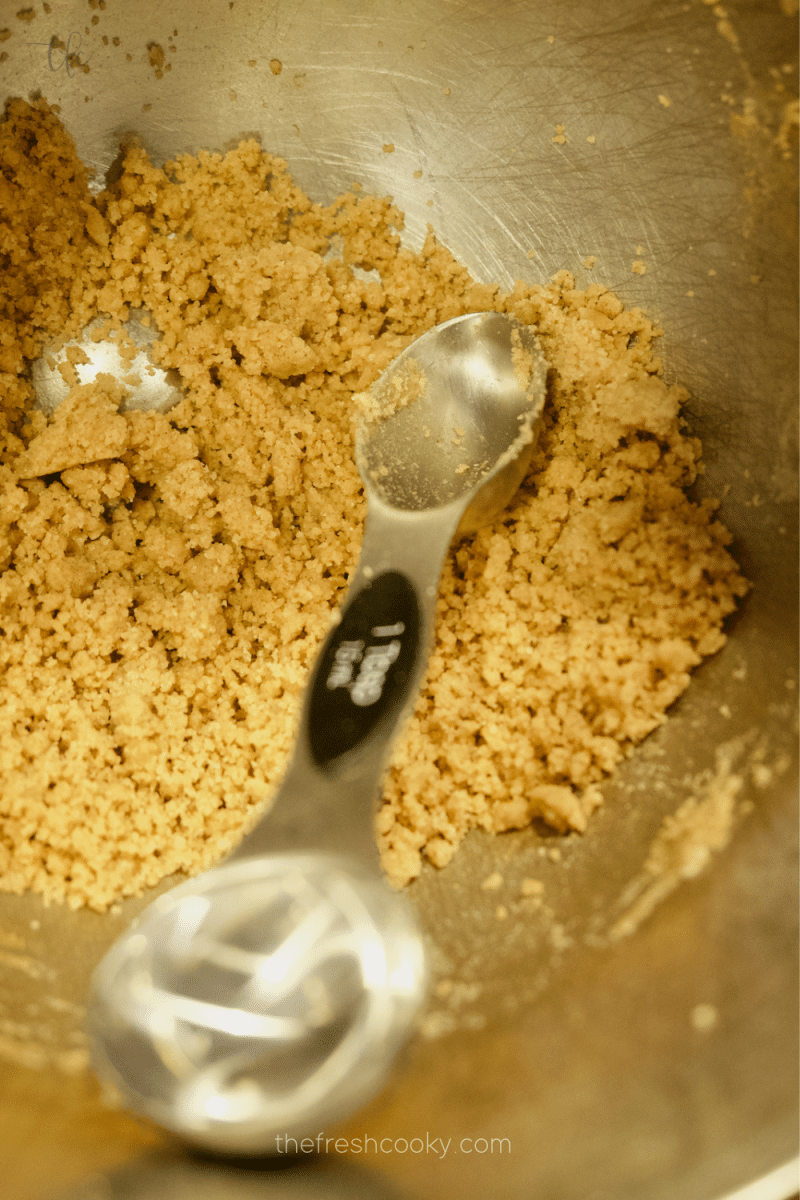 Variations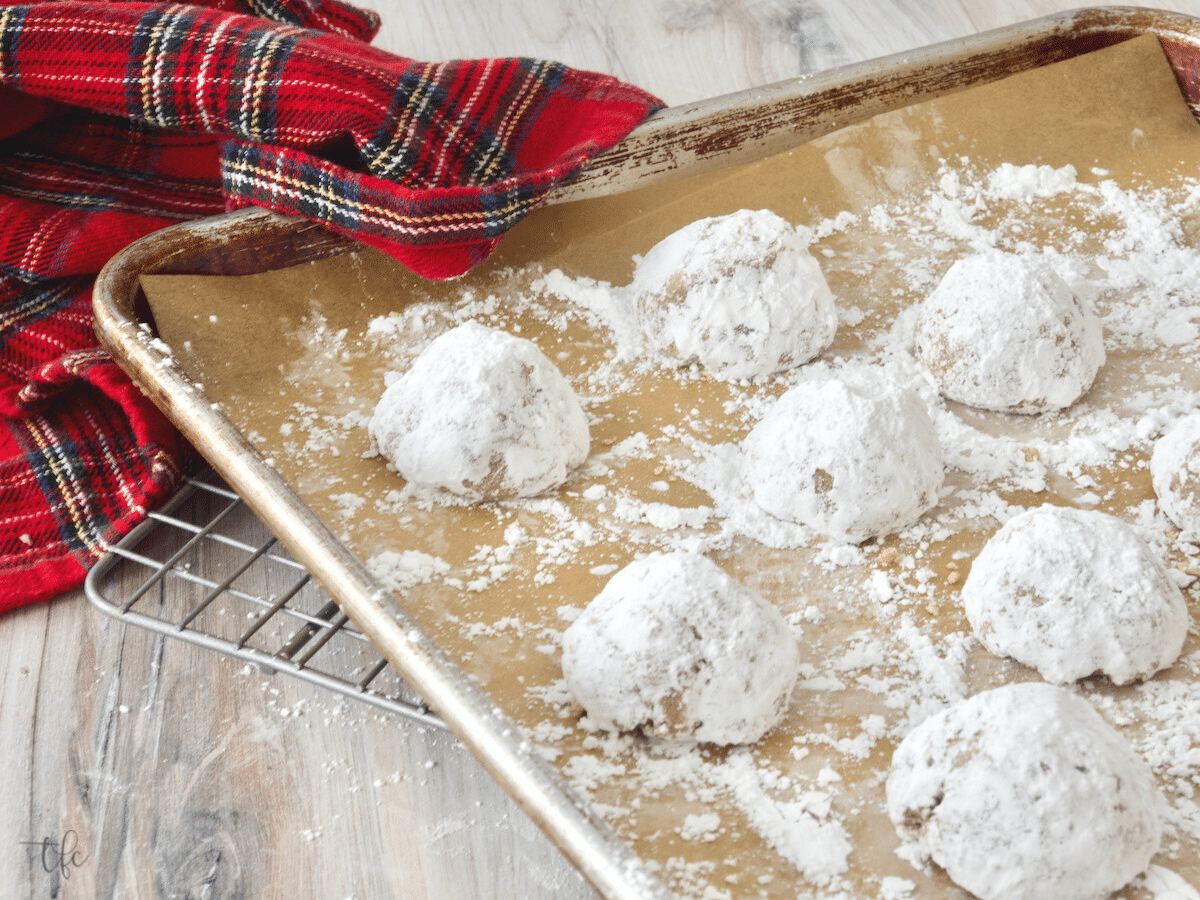 Gluten-Free Pfeffernuss Cookies
A gluten-free flour blend or almond flour will work wonders in this recipe if you can't have gluten. While I have not made these gluten-free I think that they would turn out fabulous!
TFC Pro Tips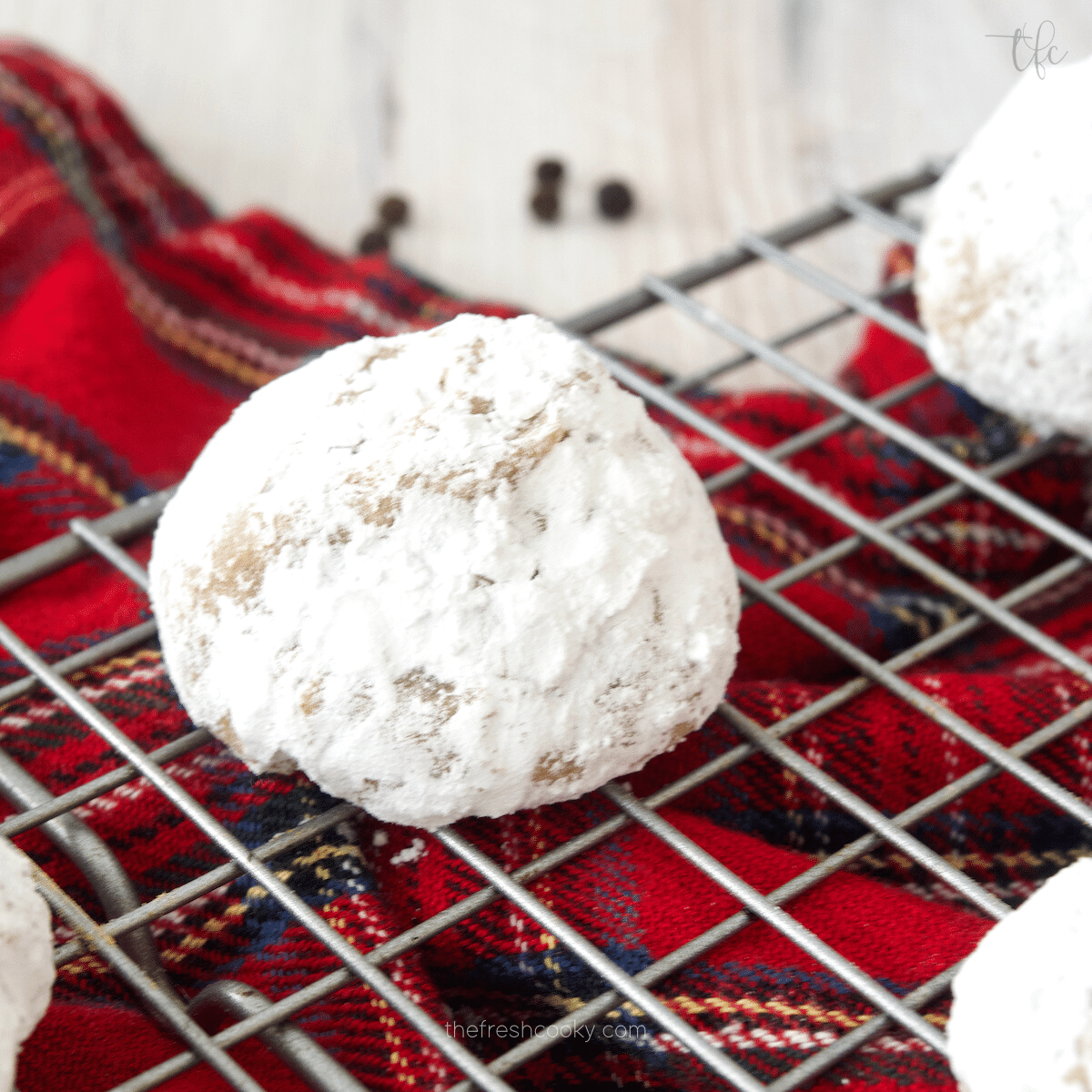 Frequently Asked Questions
What does pfeffernusse mean?
Pfeffernusse is directly translated to mean pepper nut, but anyone in Germany will know you're referring to the spiced cookie.
Are pfeffernusse cookies German gingerbread?
Almost! Pfeffernuss are rounded and dusted or glazed with sugar, but the spices are similar.
How do you store pfeffernusse cookies?
Keep them in a sealed container. They are usually eaten a few days after making them to give the flavors time to deepen. If you don't eat them after 1-2 days, they will be soft. After 4 days, they will be crunchy! Both ways are delicious!
Are these no butter cookies?
They are! A unique no butter cookie that is still soft, but has no dairy in them, the eggs provide lift and flavor.
Can I make a smaller batch of pfeffernusse cookies?
Yes, in fact, I typically make half a recipe, the measurements easily cut in half.
Recommended Equipment
More Christmas Dessert Recipes:
If you loved this recipe for pfeffernusse cookies, please PIN to your favorite board and comment below!
Like this recipe?
Don't forget to give it a ⭐️⭐️⭐️⭐️⭐️ star rating and comment below the recipe!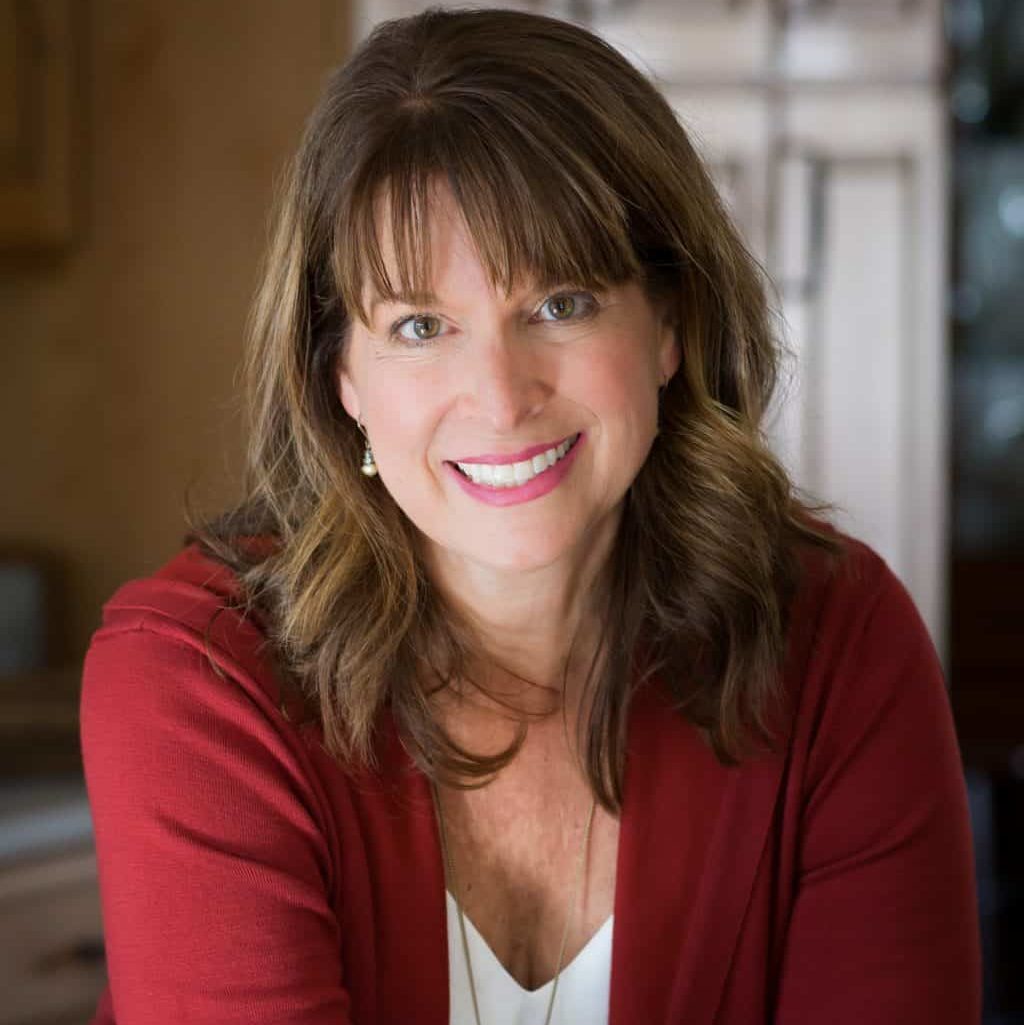 About Kathleen Pope
Recipe Innovator | Food Photographer | Food Writer
Hi, I'm Kathleen Pope. Here at The Fresh Cooky you will find easy, mostly from-scratch, trusted recipes for all occasions. From speedy dinners to tasty desserts, with easy step-by-step instructions. I am here to help teach you how to make mouthwatering recipes without spending hours in the kitchen. Read more about Kathleen here.