As an Amazon Associate, I earn from qualifying purchases. Please read my disclosure policy.
Strawberry DIY Lip Scrub made with all natural ingredients like all-natural cane sugar, coconut oil and Vitamin E and real strawberries! Exfoliate, moisturize and remove dead skin with this homemade lip scrub making dry, chapped lips look and feel better!
You have seen these little pots of great smelling lip scrubs in specialty stores and spas, now you can make your own homemade lip scrub with this easy recipe, makes great gifts for Mother's day, Hostess gifts, Bridal and Baby Shower favors or just because.
Check out a few of our reader favorite DIY gift ideas; like this Homemade Vanilla, Homemade Strawberry Sugar Scrub and this DIY Antibacterial Hand Scrub.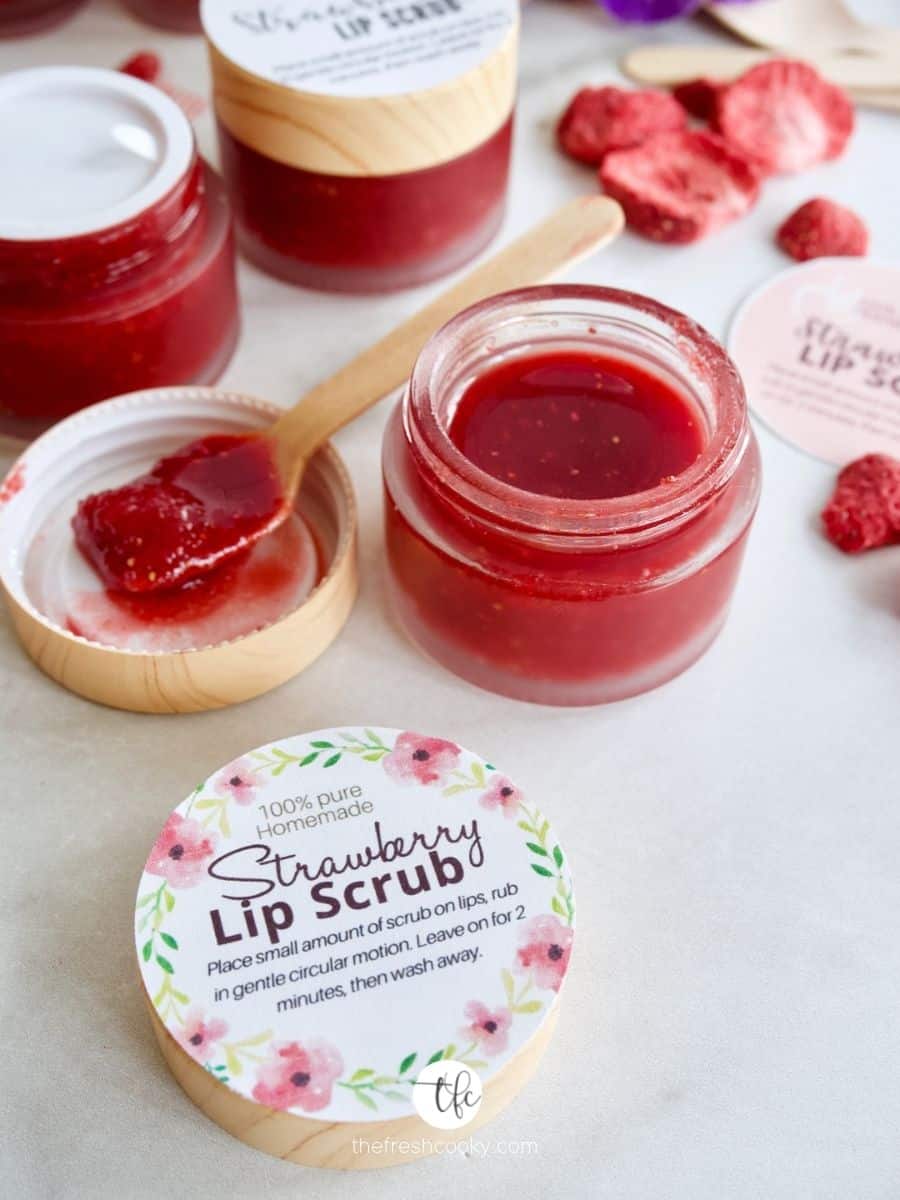 Why you will love this sugar scrub
Takes about 10 minutes, start to finish!
DIY Lip Scrub makes a beautiful gift; and is inexpensive to make.
All-natural, while you wipe this off after scrubbing, you could just lick your lips!
Uses all natural, moisturizing, exfoliating ingredients
Smells heavenly, since we use real freeze-dried strawberries, this DIY Lip Scrub smells just like fresh strawberries.
Free printable labels sized at 1.5″ round and 2″ round to make a specialty store or spa worthy gift.
Ingredients
With just a few natural ingredients, you will be on your way to this luxurious DIY lip scrub recipe.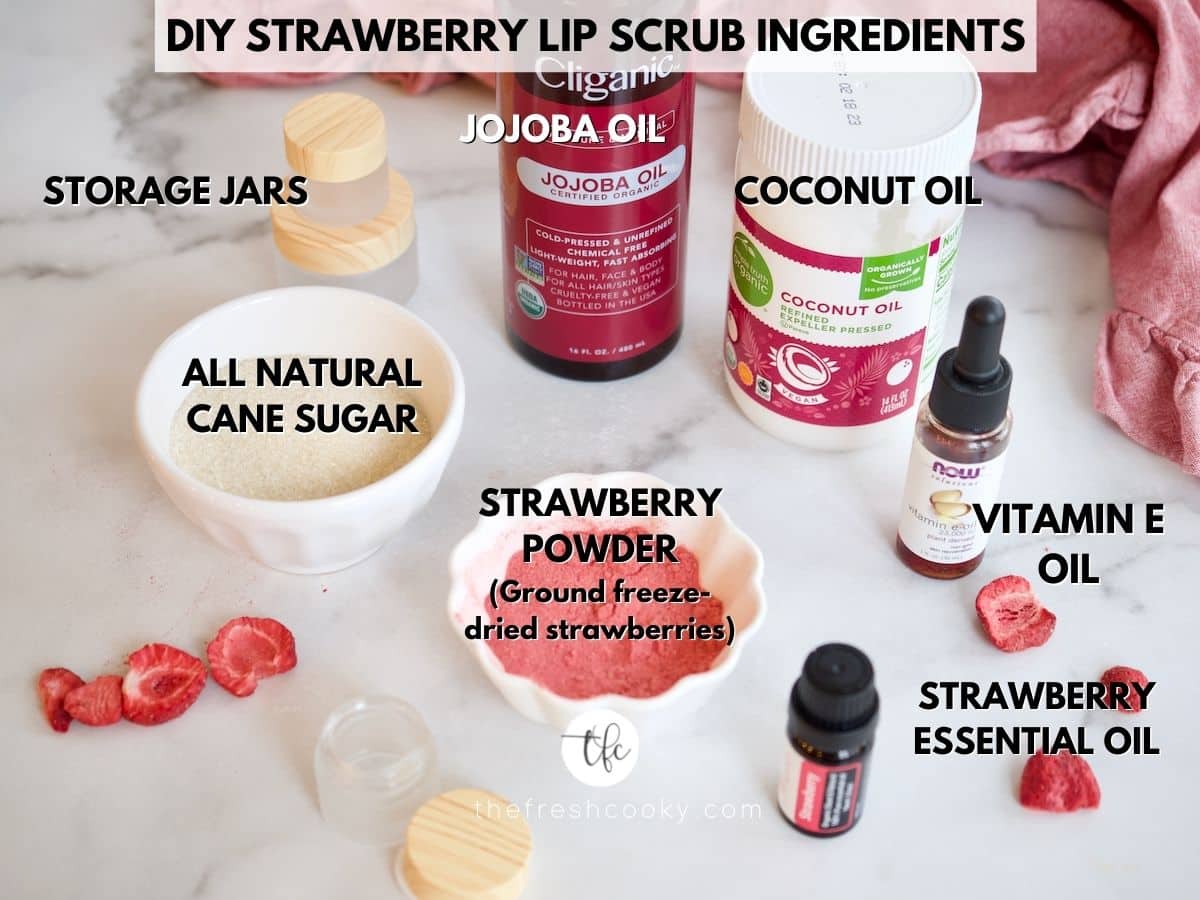 Step-By-Step Instructions
Follow these simple step by step instructions and in minutes you will have your own homemade lip scrub!
Step 1
Melt coconut oil in small microwave safe bowl or in small pan on stove top over low heat, set aside to cool slightly before using.
Pulse freeze dried strawberries in a blender (love this one) Ninja smoothie blender, food processor or place in plastic bag and use rolling pin or heavy jar to crush into powder.
Step 2
Add Jojoba oil, Vitamin E oil and strawberry essence if using to melted and slightly cooled coconut oil.
Stir together strawberry powder and all-natural cane sugar.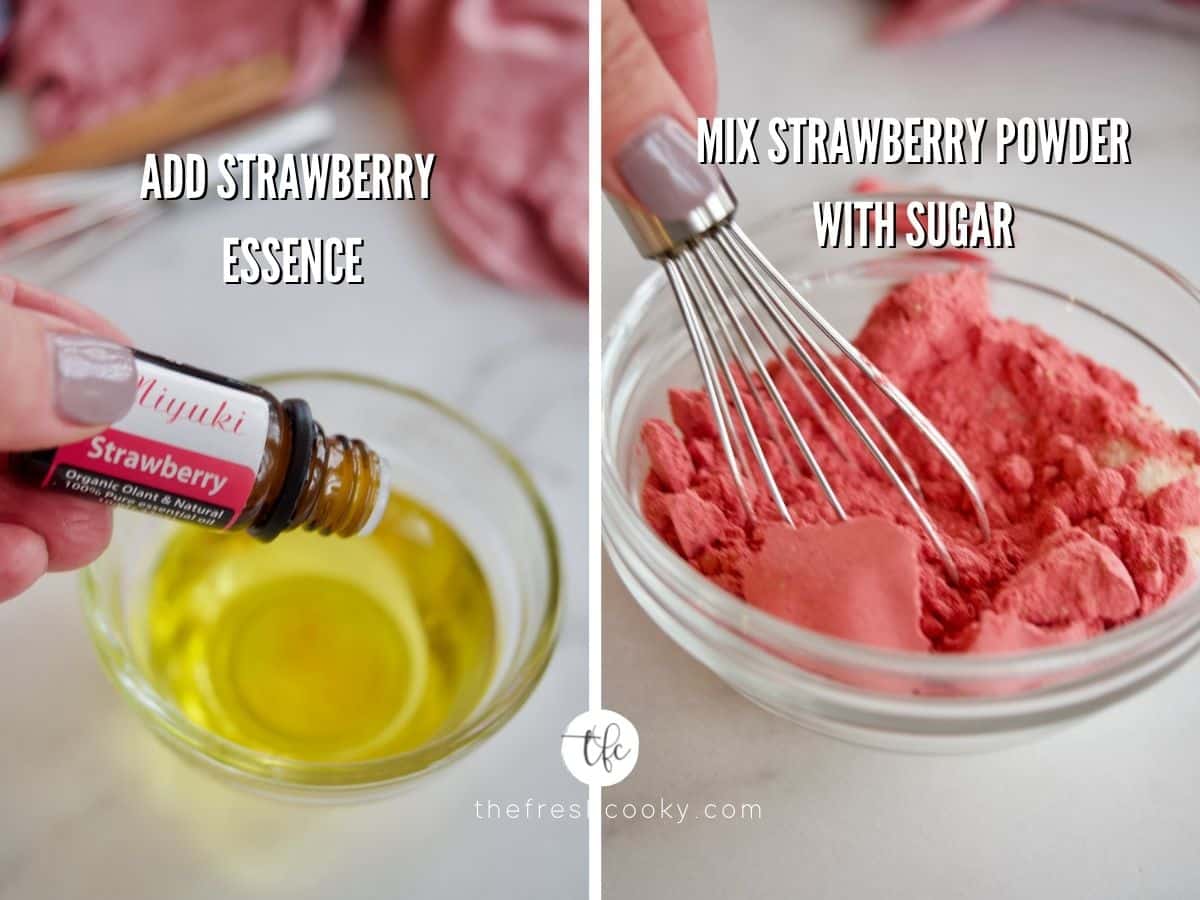 Step 3
Pour strawberry and sugar mixture into a small mixing bowl and pour oils into dry mixture.
Stir until completely combined, if mixture is pretty runny, it will firm up as it sits in the pots.
Step 4
Spoon or pour into jars and attach a pretty label, then seal. Pair with a pretty scoop or spoon and enjoy!
This recipe is easily doubled, or tripled to make larger quantities.
Packaging Ideas
A few things that will make gifting these beautiful homemade lip scrubs easier and more beautiful. Wouldn't these be beautiful for a bachelorette party, as bridal shower favors, or a baby shower!
Lip Balm Pots | Or small storage jars. I went with BPA free glass jars with a wood like plastic top, these also have a no-spill cover on top, making these look professional and store bought. I filled 4 (1 oz/30 gram/ml) jars and 6 (10 gram/ml), this will fill about 6 jars (1 oz/30g).
Small Scoop | The scoops I purchased were a smidge larger than I expected, I like the recyclable bamboo for these, here are a few options: 2 3/4″ Wood Spoon and Plastic Makeup Spatula.
Printable Labels | (below) you may first want to print these in B & W on paper and see which will fit your pot better. These are free and easily printable to your own computer.
Free Printable Gift Tag Labels
A label makes all the difference, I created these pretty labels for you to print on round labels or punch out. Simply click the button below for the free printable lip scrub labels.
The link will take you to a page to pop in your email to receive new recipes like this, you can unsubscribe at anytime, but I hope you will hang around!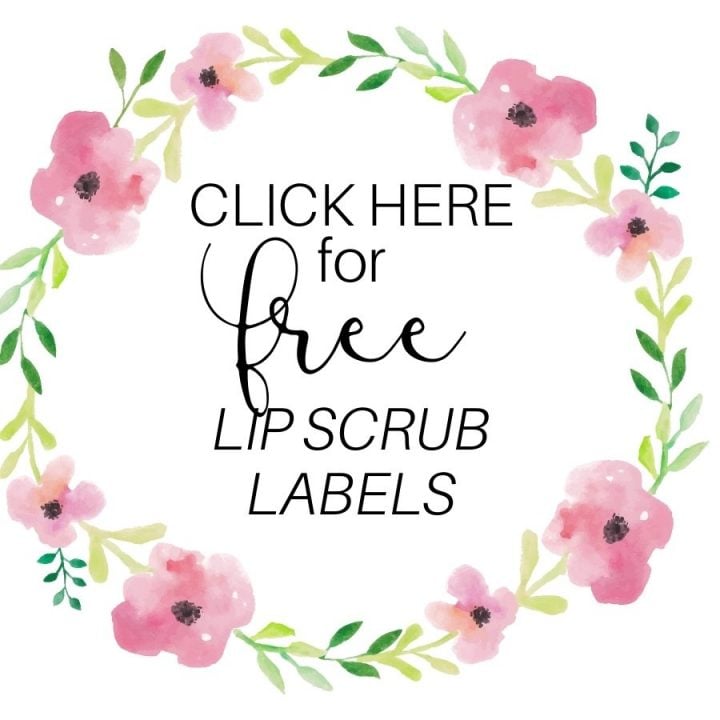 I use 65# white or kraft paper for most my gift tags, they hold up well and punch well. I have a couple of punches to make tags easier not requiring me to use a whole sheet of labels; this 1 1/2 inch punch and 3 inch punch are great!
Or you may purchase printer labels, I used 1 1/2″ Avery 8293 Labels and 2″ Avery Labels.
Frequently Asked Questions
How long does Lip Scrub last?
Generally speaking the scrubs will last for awhile, I typically go by the date on the Coconut Oil or Jojoba Oil whichever comes first. These should easily last 6 months or more, if you haven't used it all by then!
Can I use other oils for lip scrub?
I love using Coconut oil for it's emollient and healthy moisturizing ingredients, but you can also use Grapeseed oil, also very moisturizing and Shea butter, though it's a bit more expensive.
Can I eat Lip Scrub?
Yes, it's completely edible! Using all natural ingredients, you never have to worry!
How do I use Lip Scrub?
Scoop out a small amount and using your fingers, gently scrub in a light circular motion, leave on a for 2 minutes, then wipe or rinse off. The instructions are pre-printed on the free labels.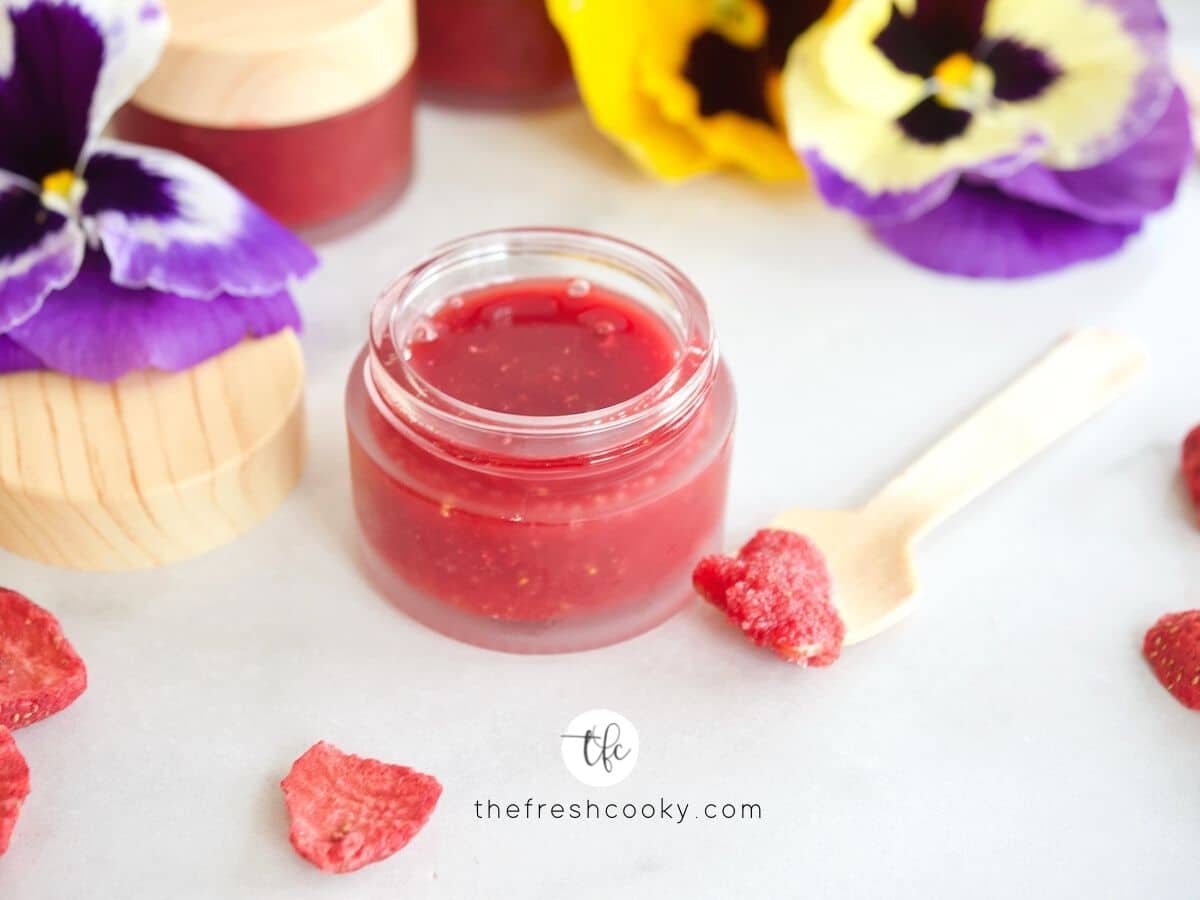 Remember this DIY Lip Scrub recipe is perfect for gift giving, think Easter baskets, stocking stuffers, Mother's Day, birthday gifts, baby and bridal shower favors, teacher gifts — so many ways to surprise a friend!
More Great DIY Ideas:
Like this recipe?
Don't forget to give it a ⭐️⭐️⭐️⭐️⭐️ star rating and comment below the recipe!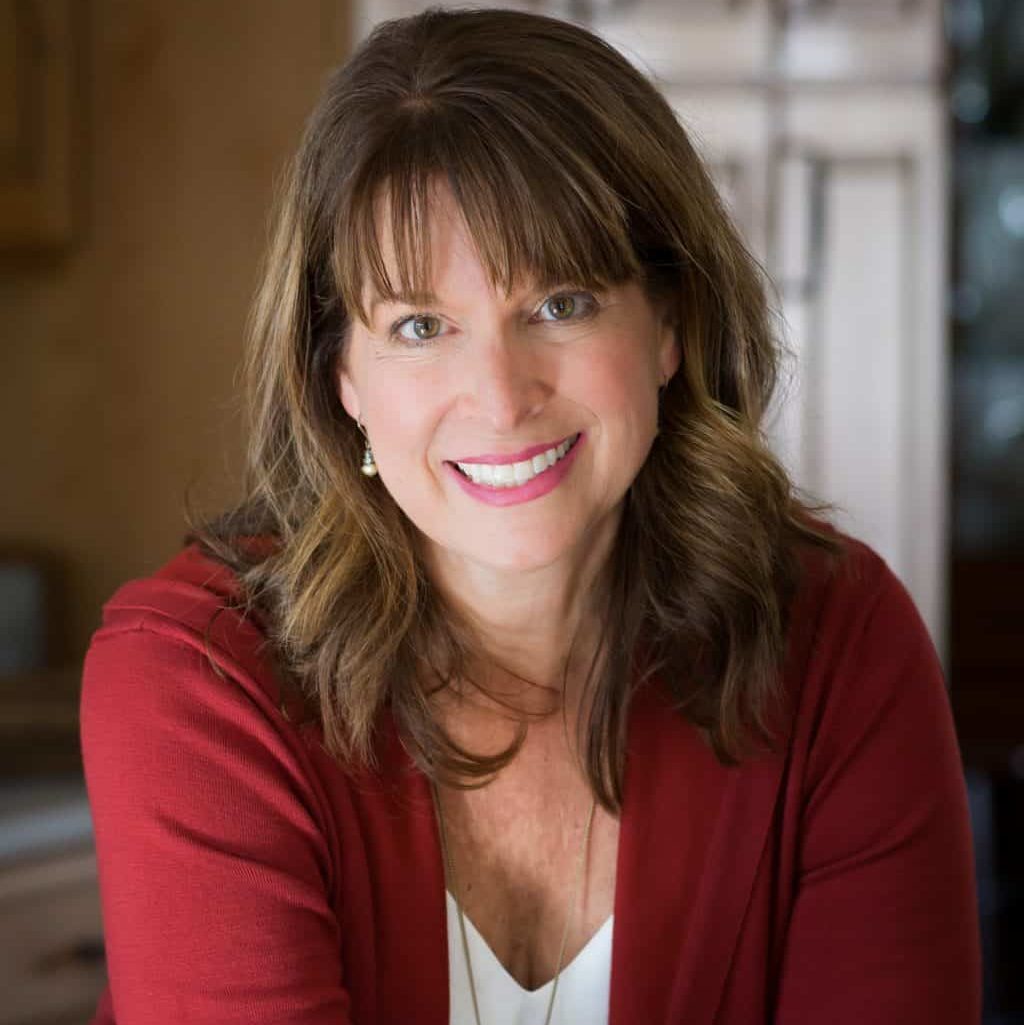 About Kathleen Pope
Recipe Innovator | Food Photographer | Food Writer
Hi, I'm Kathleen Pope. Here at The Fresh Cooky you will find easy, mostly from-scratch, trusted recipes for all occasions. From speedy dinners to tasty desserts, with easy step-by-step instructions. I am here to help teach you how to make mouthwatering recipes without spending hours in the kitchen. Read more about Kathleen here.