How to Stock An Emergency Pantry & Freezer
As an Amazon Associate, I earn from qualifying purchases. Please read my disclosure policy.
Don't Panic — PREPARE! That is my motto! I've worked to quickly compile a list of the best foods & recipes to stock in your pantry and freezer to get you through any emergency.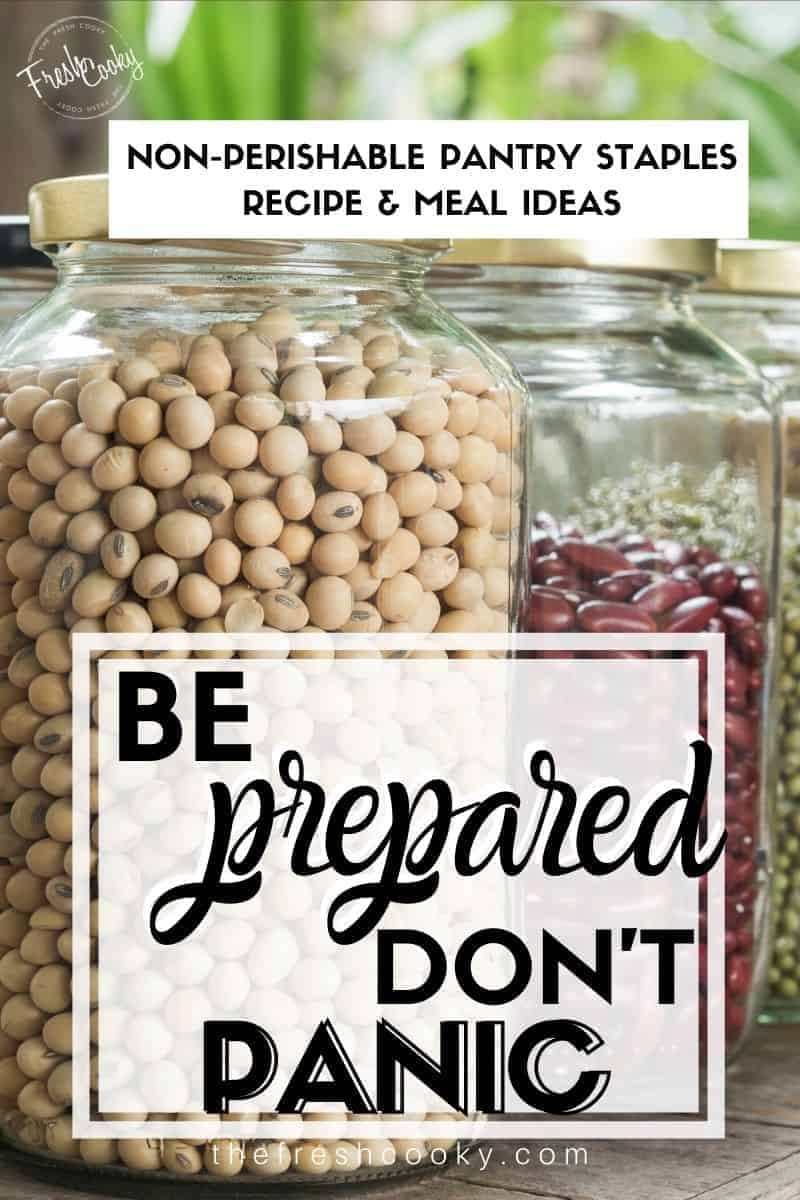 How to stock an emergency pantry & freezer
Life can change in a blink; whether it's from a natural disaster or other causes; it is always wise and prudent for us to be prepared.
Love Your Neighbor
I would love to boldly suggest that instead of only looking out for ourselves, we also look to the needs of our neighbors.
My heart is always to lean towards being generous, like my friend, neighbor and fellow blogger, Eliza. She sent the best email out to our neighborhood this past week. She suggested we might consider checking in on the two neighbors to our left and to our right, thereby making sure every neighbor was cared for, especially our elderly and widowed neighbors. What a beautiful example of grace, kindness and loving our neighbors. She also published a blog post 14 Meals you can make from your Pantry or Freezer, check it out!
I am not a panic-y person by nature, however; I have always been a stockpiler, actually, it's genetic; my mom stockpiles, my brothers do too. Not hoarding, just keeping a well stocked pantry and freezer.
Perhaps it's from being raised in earthquake prone Southern California. Growing up, we lived through two of the largest earthquakes in the San Fernando Valley. Each time our lives were turned upside down, fridges and freezers spewing out their contents onto the kitchen floor, cupboards emptied and broken glass everywhere. So we began to get smarter, putting anchors are various larger pieces of furniture and appliances, closures on some cupboards, we kept canned goods, gallons of water, dry goods, etc.
IMMUNE BOOSTING RECIPES
If at all possible, during times of emergency we need clean, supportive foods to keep us healthy and strong. Foods that naturally build our immune systems, packed with rich nutrients are perfect during this time. Check out this post on 10 Delicious Immune Building Recipes.
Prepare, Don't Panic!
Instead of hoarding, let's just get what we need for a couple of weeks, including medications. But just how do you stock an emergency pantry & freezer?
Best Pantry Staples
Beans & Legumes | Dried or canned, these are nutrient dense, protein packed, fiber filled and shelf stable.
Make a big pot of chili (omit the meat if you don't have any, or use chicken, pork or other meat you have on hand).
Bean soups are fabulous, literally toss bits of meat, veggies, use a variety of stocks or broths to make a delicious and flavorful soup.
Beans are pretty easily swapped out, if a recipe calls for kidney beans but you only have black beans, use black beans and so on.
Dried typically beans need to be soaked overnight or cooked low and slow, keep that in mind when meal planning. Try this delicious Slow Cooker Red Beans & Rice.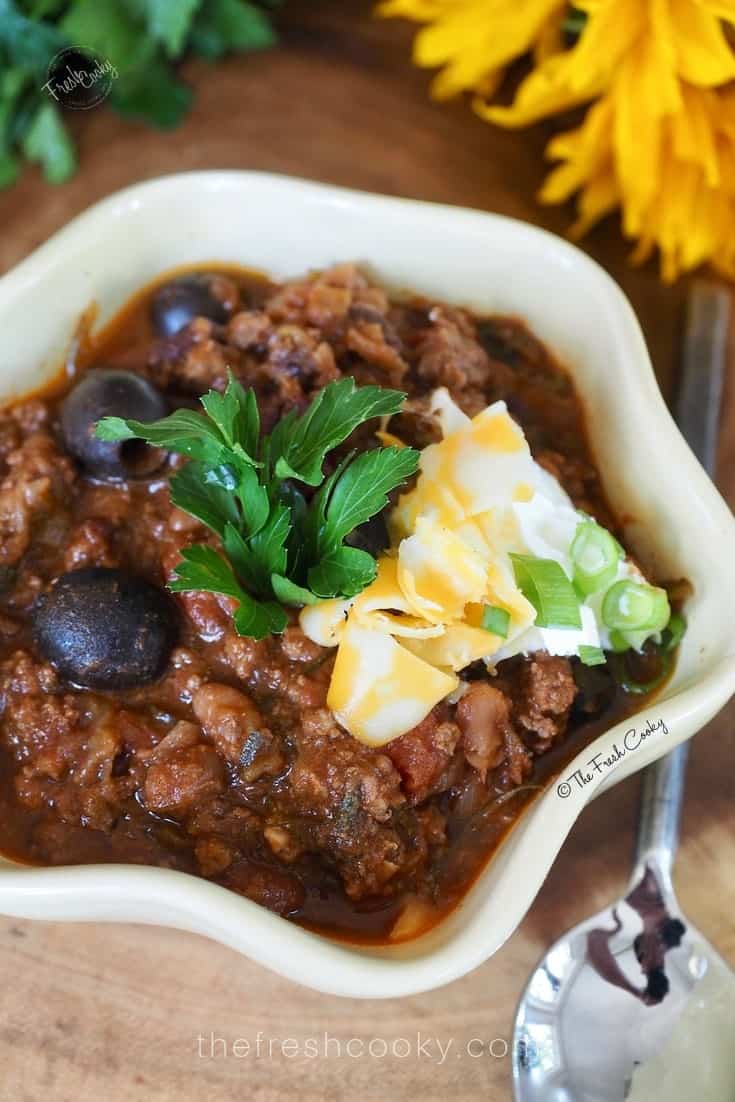 Rice, Grains & Cereals | Rice and grains can be pre-cooked and used in soups and salads throughout the week. Adding cooked grains to soups adds nutrients and bulk for what I like to call, the "chewiness factor".
Store cereals in airtight containers for best freshness.
Store rice and grains in the fridge or freezer for ultimate freshness.
Pasta | Now you are talking, pasta is my love language! Shelf stable, comes in all shapes and sizes, can be served hot or cold, reheats well for leftovers, keep it vegetarian or load it with meat. Try these pasta recipes:
Canned & Frozen Veggies | Stock some organic (preferred) canned or frozen veggies, these are great to throw into soups, stews, pot pies, stir fry's and more. Tomatoes especially are perfect to throw in a pot of soup or stew boosting the flavor and adding healthy vitamins and nutrients.
Root Vegetables | Items such as potatoes, onions, garlic, ginger, carrots, are not only long lasting, but they add amazing flavor and depth many recipes.
Soups, Stocks, Bouillon | Stocks (Broths), Soups all come in boxes or cans now, stock up on a variety.
If you can get the ingredients, make your own immune rocketing beef, chicken or vegetable broth.
Add leftover macaroni and cheese to tomato soup (it's delish!).
Warm up a cup of broth to warm you up on a chilly afternoon, if you run out, bouillon is great to add flavor to stir fry, stews, roasts, chicken and pasta and soups.
Enhance a can of soup with frozen veggies, more broth or stock, add some meat or protein if available.
Shelf Stable Milk
Evaporated milk can be used as a milk replacement in recipes, or use in your coffee or tea. Evaporated milk is fresh milk which is carefully heated to remove half the water. As a result of the evaporation of water, the milk becomes richer and creamier with an increased amount of protein and calcium. Compared to cream, evaporated milk has less fat and more calcium and protein.
Sweetened Condensed Milk can be used in coffee, baked goods and even in savory recipes, try adding to chicken or pork in place of sugar called for in some recipes.
Shelf Stable Cream has saved my bacon more often than I care to count! I buy mine from Trader Joe's and keep in my fridge, for those all to often, "OH NO, the recipes calls for Heavy Cream" emergencies. Try it in this Penne alla Vodka.
Shelf Stable Milk whether cows, rice, almond, oat, etc. These are great when you run out of fresh. Use in recipes, muesli, on cereal, in smoothies almost anywhere you would normally use milk.
Coconut Milk or Cream perfect to make healthy, creamy, brain healthy foods like Butter Chicken.
Store opened shelf stable milks in the fridge or freezer, if canned, best placed into a plastic or glass container first.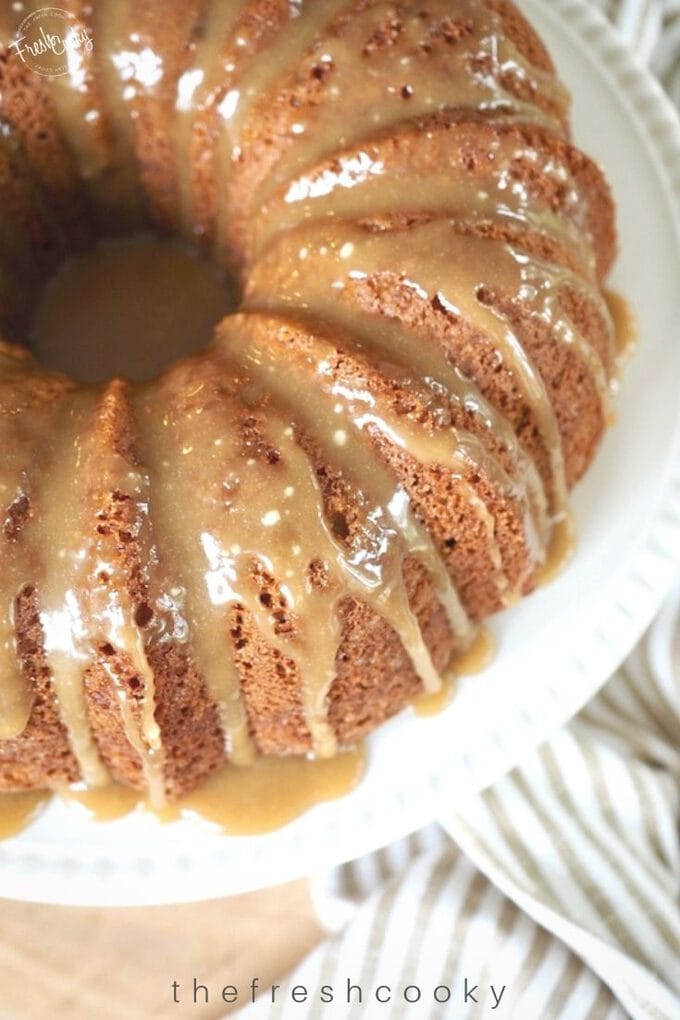 Baking is a fabulous stress reducer & therapy
Baking Staples | Let's face it, you might find yourself with time on your hands so having baking staples on hand is crucial and your family might enjoy warm scones, muffins or quickbread for breakfast.
Check out all of my baked goods here browse sweets.
Make sure you have all purpose and whole grain flour (to ensure freshness, I store mine in an airtight container in the fridge or freezer), fresh baking soda and baking powder.
Nut Butters & Nuts | Whether peanut, almond, cashew or sunflower (technically not a nut, but oh so tasty) butter, these are packed with protein, offer quick energy and can be made into sauces, sandwiches or eaten with crackers or a sliced apple.
BEST FREEZER STAPLES
Beef | (ground, steaks, strips, roasts) all freeze well if you have room, even leftovers are great to throw into soups, chili's and stews.
Chicken & Turkey | I typically keep one or two whole chickens in my freezer, great for a meal.
Use leftovers for other recipes that use chicken, like Chicken Tortilla Soup.
Quickly and easily cook an Instant Pot Whole Roast Chicken.
Ground, tenders, thighs and breasts are interchangeable and adaptable in many recipes.
Substitute ground turkey in place of chicken or vice versa.
Sausages, Breakfast Meats, Cold Cuts | all freeze extremely well and store fairly compact.
Frozen Bread | Breads (wrapped well), dough (thaw in refrigerator overnight, then allow to sit on counter for 20 minutes before using).
These breads also freeze fabulously! Tortillas, bagels, muffins, english muffins, scones, rolls, Naan or pita. As long as they are wrapped well, they freeze well.
If you are thinking of baking bread, check out my bread archives.
How to stock an emergency pantry & freezer
Frozen Veggies & Fruit
Toss veggies into stir-fry, pastas, soups, stews, pot pies and more.
Use fruit in smoothies or baked goods, like my friend Norine's delicious Raspberry Cookie Crumble.
Freeze shredded zucchini and toss into chili, tomato sauce, make a cake or quickbread.
Frozen hash browns or potatoes (great in breakfast casseroles, added to a breakfast burrito, tossed into a casserole or just baked up.
Cheese | Did you know most cheeses freeze well?! Some of the harder cheeses will get a bit crumbly, so not great for slicing, but they are still great for use in recipes.
Ricotta and Cottage Cheese can be frozen, they might be a smidge drier when thawed. Drain any liquid and stir in a little plain greek yogurt or sour cream to return to its former creamy state.
Sliced cheese can be wrapped well and frozen.
Parmesan freezes really well, whether grated or in block form.
Wrap any cheese to freeze in freezer paper, parchment paper, then plastic wrap or a freezer baggie.
Condiments & Other Misc. Items
Small ice cubes with a tablespoon of lemon or lime juice frozen
Freeze leftover wine in ice in ½ cup servings for rich sauces.
Freeze leftover chicken, veggie or beef broth in one cup servings.
Minced garlic or ginger (freezes great)
When only using half an onion, dice remaining and freeze for recipes.
Bread Crumbs & Cookie Dough (who doesn't feel comforted by a fresh, warm cookie?)
Ice Cream — thought I'd just throw that one in there, our freezer always has ice cream!
I would love to hear how you have been creative during a crisis or emergency with your meals. How do you stock your pantry and freezer for emergencies? Please comment below!
A neighbor sent this out this afternoon. A great reminder to focus on what is important. Be well, boost your immune system, rest and may God bless and keep you!
When this is over, may we never again take for granted
A handshake with a stranger
Full shelves at the store
Conversations with neighbors
A crowded theater
Friday night out
The taste of communion
A routine check up
The rush each morning
Coffee with a friend
The stadium roaring
Each deep breath
Life itself.
When this ends, may we find that we have become more like the people we wanted to be, we were called to be, we hope to be and we stay that way-better for each other because of the worst. Author Unknown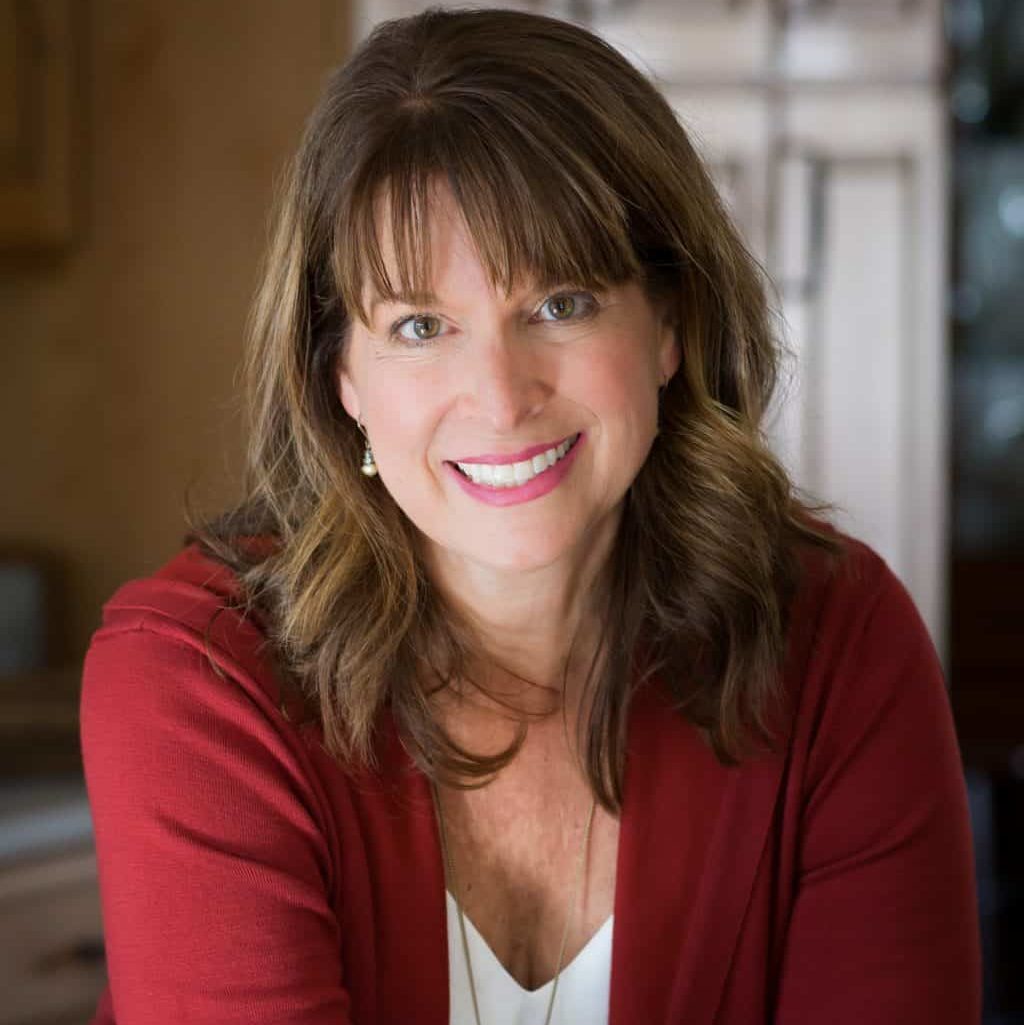 About Kathleen Pope
Recipe Innovator | Food Photographer | Food Writer
Hi, I'm Kathleen Pope. Here at The Fresh Cooky you will find easy, mostly from-scratch, trusted recipes for all occasions. From speedy dinners to tasty desserts, with easy step-by-step instructions. I am here to help teach you how to make mouthwatering recipes without spending hours in the kitchen. Read more about Kathleen here.