Cherry Clementine Protein Smoothie
As an Amazon Associate, I earn from qualifying purchases. Please read my disclosure policy.
I stumbled upon something AMAZING! This Cherry Clementine Protein Smoothie tastes like a cherry version of an Orange Julius, but with healthy, keep you full, protein and nutrient rich ingredients!
Cherry Clementine Protein Smoothie
Are you a smoothie maker? I love smoothies, especially as a busy mom — I enjoy making breakfast for my family, but typically I am drinking something as I'm bustling around the kitchen. They don't really get "cold" or "warm" up too much and you can load so many powerful, good-for-you nutrients into a smoothie!
Honestly if you like cherries and oranges OR Orange Julius' you NEED to make this smoothie recipe! It tastes just like one only with better, more nutritious ingredients.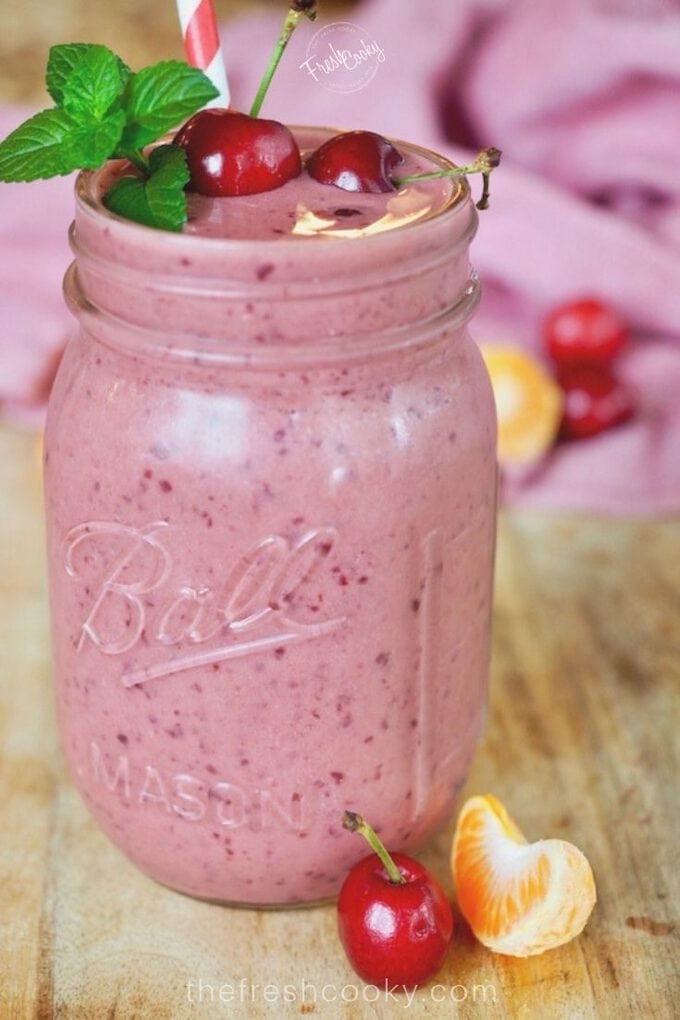 Don't you love it when a new recipe is born out of necessity? I wanted a protein shake this morning and realized I had used the last of my coconut milk in my Butter Chicken recipe the other day. Ah, but I did have some organic plain yogurt.
GET FREE RECIPES

FROM THE FRESH COOKY DELIVERED RIGHT TO YOUR INBOX!
Below are the ingredients I used in this DELICIOUS smoothie!
Into my Ninja Smoothie Blender (use it everyday, love this blender) went the creamy, plain probiotic filled yogurt,feel free to use a non-dairy option as well (almond or coconut yogurt works great too.
Then I tossed in a handful of organic frozen cherries (high in antioxidants) and a few ice cubes, which are optional.
Additionally, I wanted my usual "morning good stuff" in the smoothie. In went a glug of Brain Octane Oil*
*WARNING! A "glug" for me is a little over a tablespoon, but if you have never used it before, start with 1 teaspoon! It'll mess with your intestines, so go slowly and build up, but please do it, it's so, so, very good for you!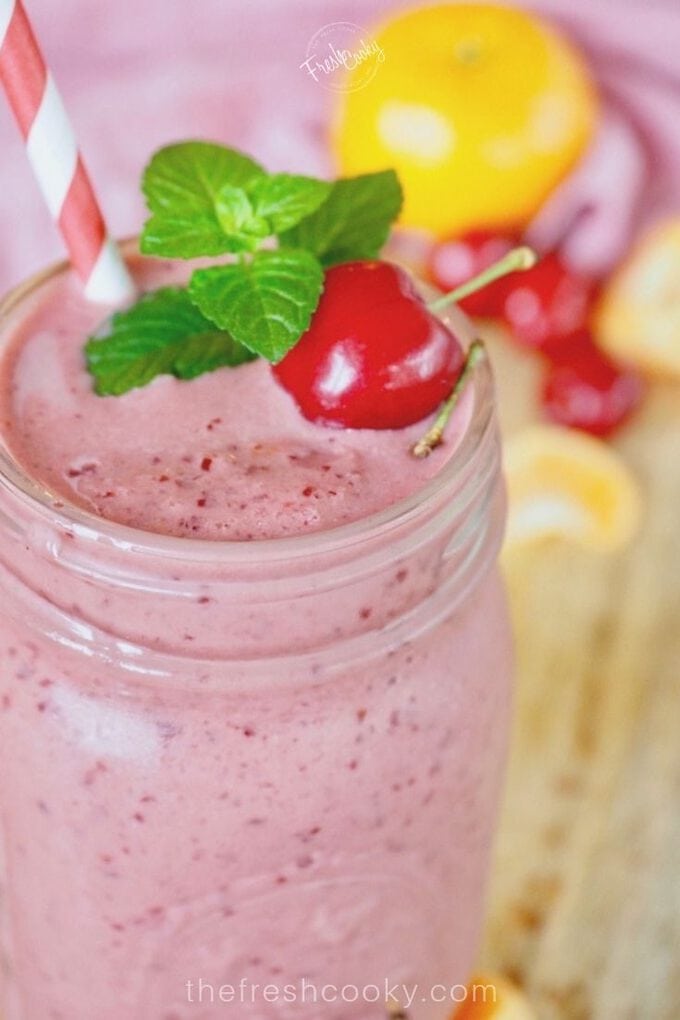 Read more about the benefits of MCT or Brain Octane Oil, I go into greater detail on my post Bulletproof Coffee.
Plus I added a scoop of collagen which not only adds nutrients, and protein, but carries many benefits. I also tossed in a scoop of protein powder, as well as a packet of Stevia, which is optional!
Benefits of Collagen
Known to ease joint pain
May reverse skin aging
Can help burn fat, build muscle
May reduce cellulite (I should drink it by the gallon)
Improve digestive health
Finally, I added clementine juice, which I buy at Trader Joe's (so amazing by the way) but you could simply use orange juice or just as easily toss in one or two Clementine's that have been peeled and sectioned; you might need to add a little water if the mixture is too thick.

Optional Nutrient Rich Add-Ins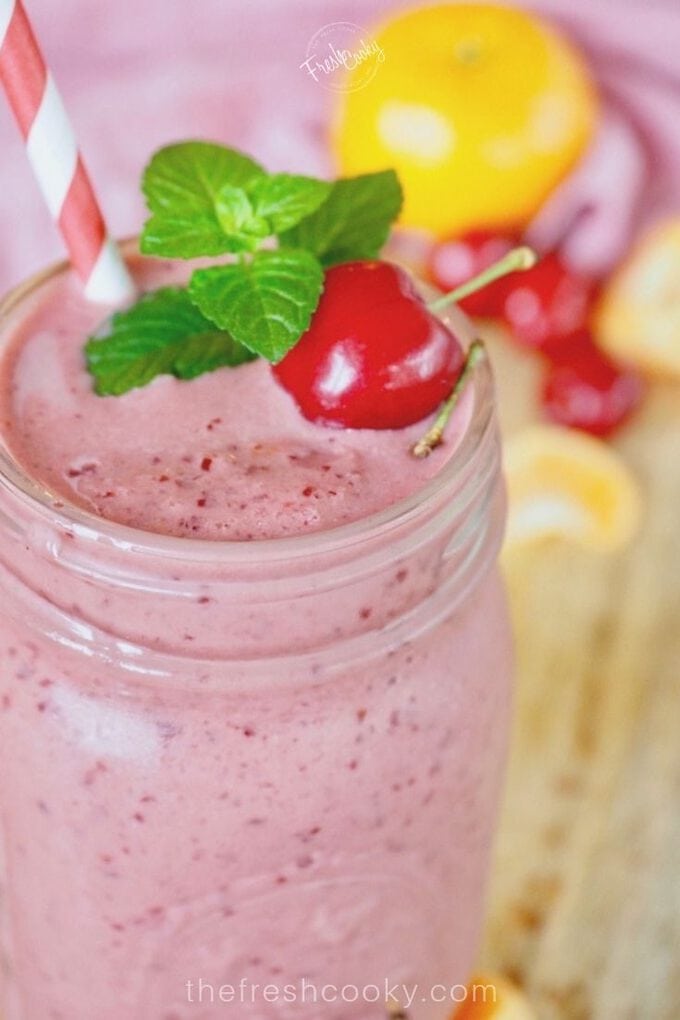 Whir it all up in your nifty blender for about 30 seconds, until smooth and thick.
CHERRY CLEMENTINE PROTEIN SMOOTHIE
Keep in your blender cup if you have or, or pour into your favorite glass, garnish with a sprig of mint (totally optional, but engages all your senses when drinking); I like drinking my smoothies through a wide straw.
Sit back, sipping on your creamy Cherry Clementine Protein Smoothie and dream of walking in a cherry and clementine orchard with trees laden with ripe fruit, a beautiful bluebird sky, with cotton candy clouds drifting by, a girl can dream right!?
CAN I CHANGE THE INGREDIENTS CHERRY CLEMENTINE PROTEIN SMOOTHIE?
Absolutely!! I encourage my readers (that's you!) to do just that, my taste is not your taste! Below are some ideas on flavor combinations.
Tropical Smoothie | Replace cherries with peaches, mango, pineapple and strawberries, keep the Clementine juice or replace with Pineapple or Mango juice.
Try adding a healthy handful of fresh baby spinach, you'll never taste it, it won't be as pretty, but it'll be so good for you! I do this more in the winter for some reason.
Add 2-4 leaves of fresh mint or spearmint, WOW!
Chunky Monkey Smoothie | You guessed it, omit cherries/clementines; adding 1-2 heaping tablespoons cocoa powder, 1 frozen banana, handful of spinach, Stevia and a rounded tablespoon of peanut butter or almond butter.
Berrylicious Smoothie | Not unlike the Cherry Clementine, change the cherries out for any frozen berries you like or a mixture thereof. Just add water or keep the Clementine or Orange Juice.
Blackberry Lime Smoothie | Such an amazing flavor combination! Swap frozen blackberries for cherries and in place of clementine juice add the juice of 1/2 a lime (about 1-2 tablespoons), you'll probably want the Stevia in this one and if you are a bit daring, add 1/4 – 1/2 of a creamy avocado!
Enjoy in good health my friends!
I'm sharing this recipe on my favorite link parties this week: Weekend Potluck | Meal Plan Monday | Foodie Friday | Full Plate Thursday
While you are at it, try these other delicious drinks:
I'd love it if you enjoy this recipe if you'd comment and rate the recipe in the recipe card.
Hashtag any recipes you make from The Fresh Cooky #thefreshcooky or tag me @thefreshcooky on Instagram to be featured on our stories!
LOVE WHOLESOME DELICIOUS RECIPES? COME FOLLOW ALONG!
If you share a picture of something you make from our blog, tag it #TheFreshCooky so we can see it. We might feature it on Instagram!
GET FREE RECIPES

FROM THE FRESH COOKY DELIVERED RIGHT TO YOUR INBOX!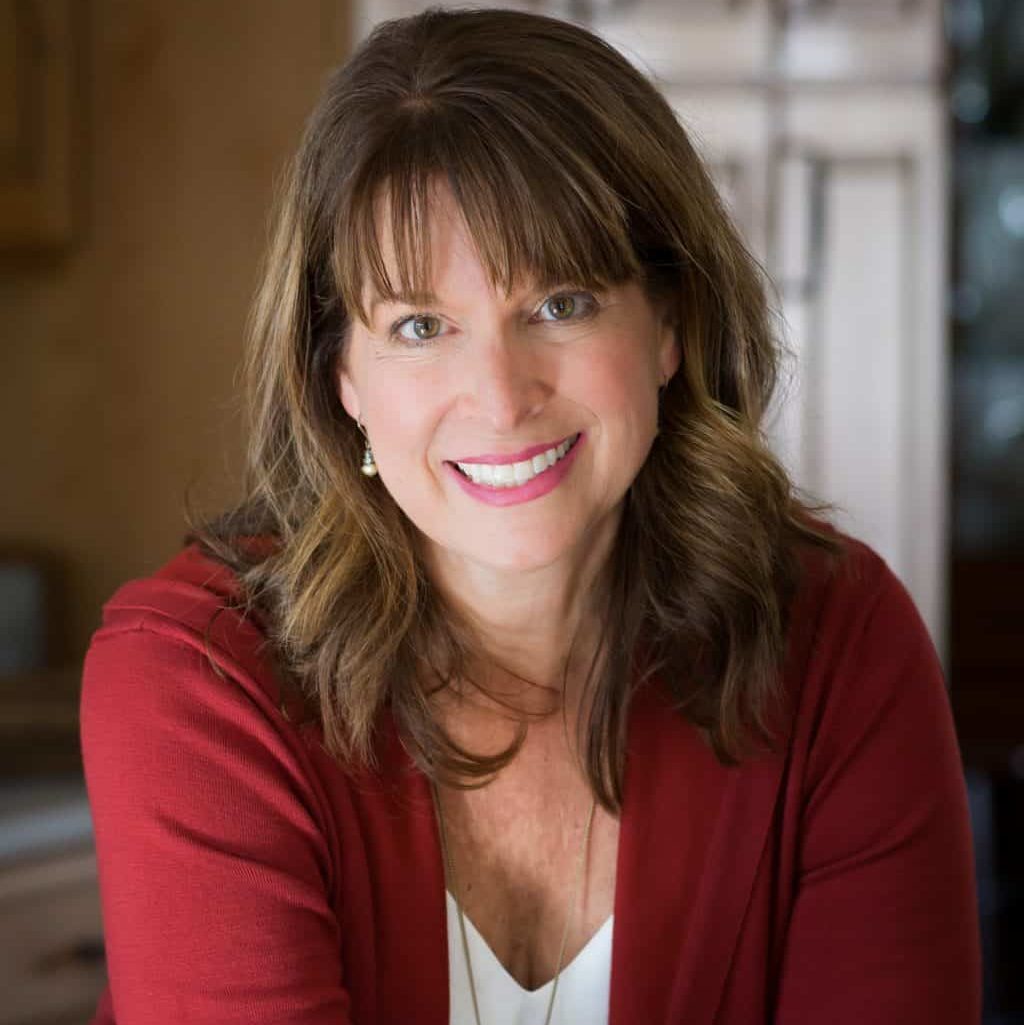 About Kathleen Pope
Recipe Innovator | Food Photographer | Food Writer
Hi, I'm Kathleen Pope. Here at The Fresh Cooky you will find easy, mostly from-scratch, trusted recipes for all occasions. From speedy dinners to tasty desserts, with easy step-by-step instructions. I am here to help teach you how to make mouthwatering recipes without spending hours in the kitchen. Read more about Kathleen here.