As an Amazon Associate, I earn from qualifying purchases. Please read my disclosure policy.
This easy recipe for tortilla soup is loaded with chicken and veggies, a little rice and garnished with chunks of avocado, salty queso fresco, crunchy tortilla chips, a touch of cilantro, and finished with a tangy squeeze of lime! A 30 minute meal or throw in slow cooker in the morning! Plus it's GLUTEN FREE!
CHICKEN TORTILLA SOUP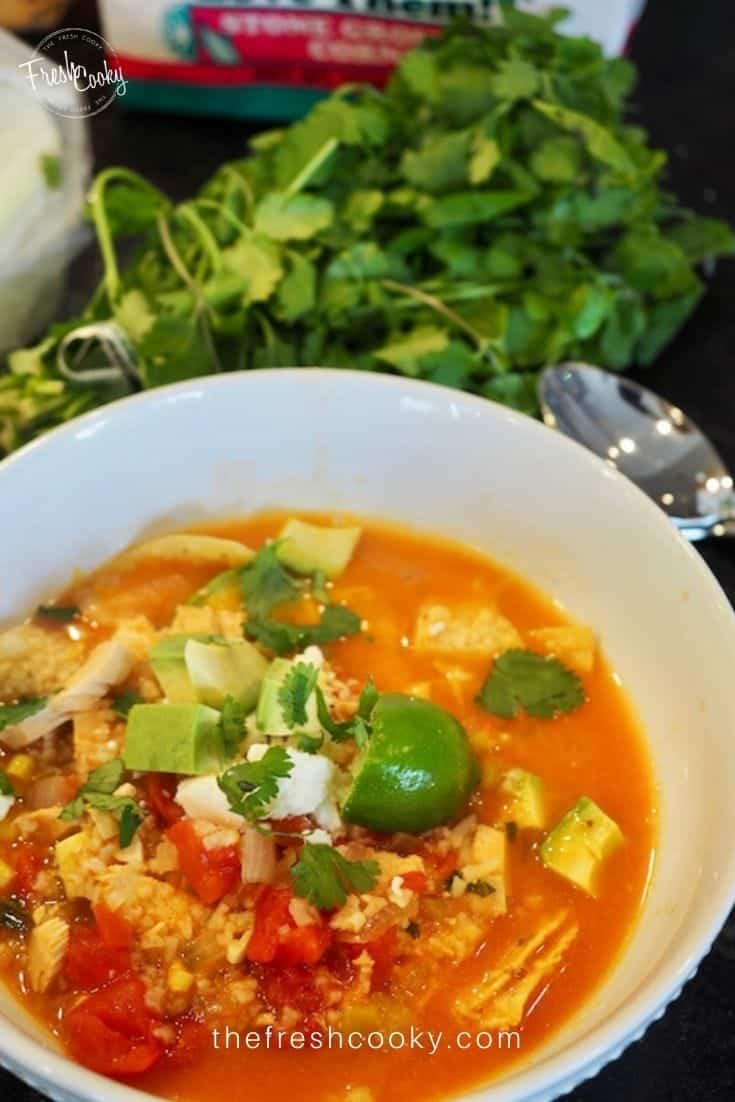 What I love about this soup is that it can be ready in a jiffy, or popped in the slow cooker to simmer all day.
Slow Cooker Soup
One thing I've learned about chicken and the slow cooker is that it should cook less time than you think.
So if you need to put it in the crockpot all day long, place your chicken in frozen and uncooked, add all the other ingredients and set on low for 8 hours, then shred it before serving.
If you have the luxury of being around sooner, place your cooked chicken in bite size pieces in the crockpot and place on low for 4 hours, then set to warm.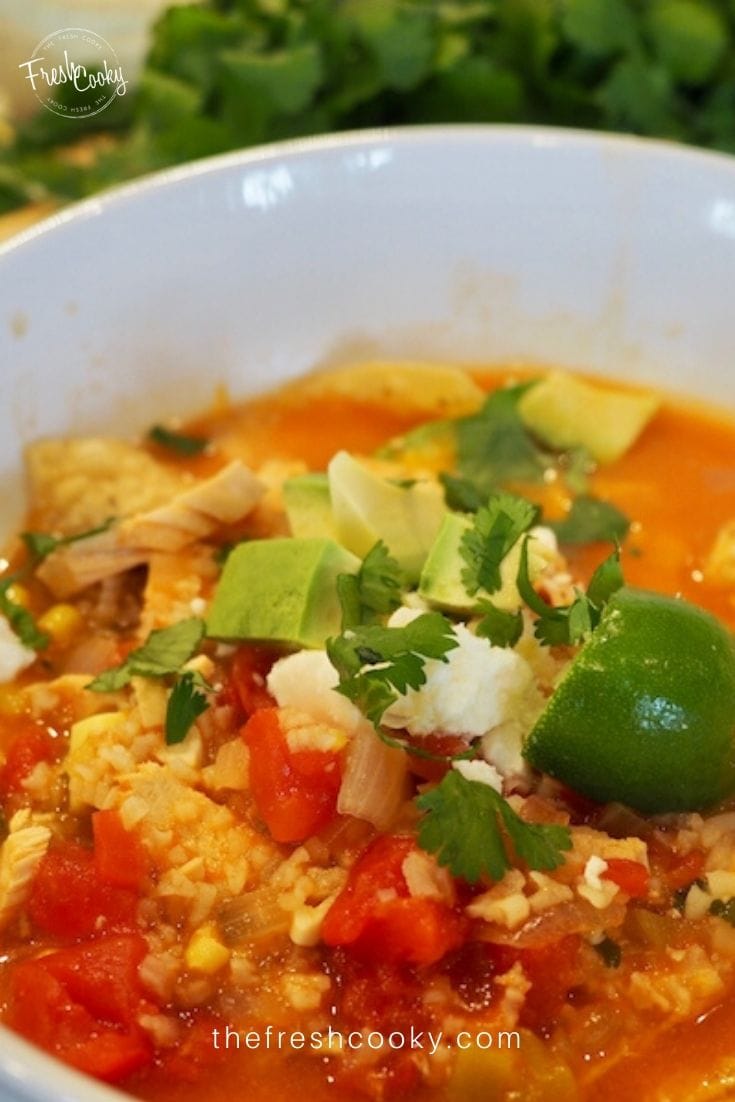 Pour a little olive oil and a pat of butter, saute your onions until translucent and golden.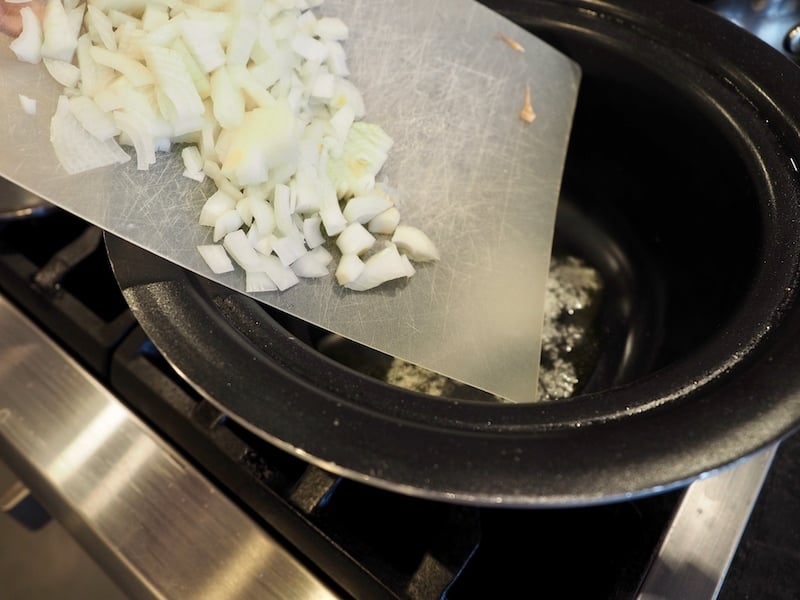 Add garlic at the last minute or two of your onions sauteing.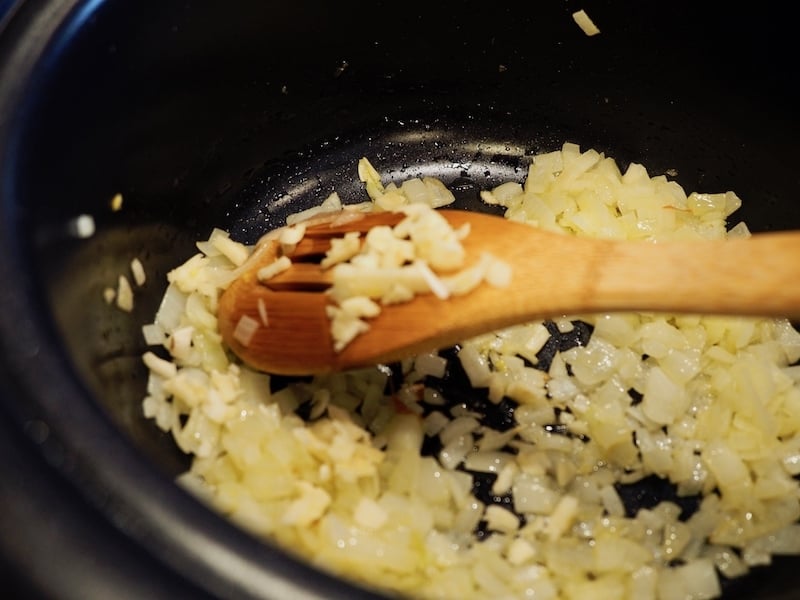 Add cumin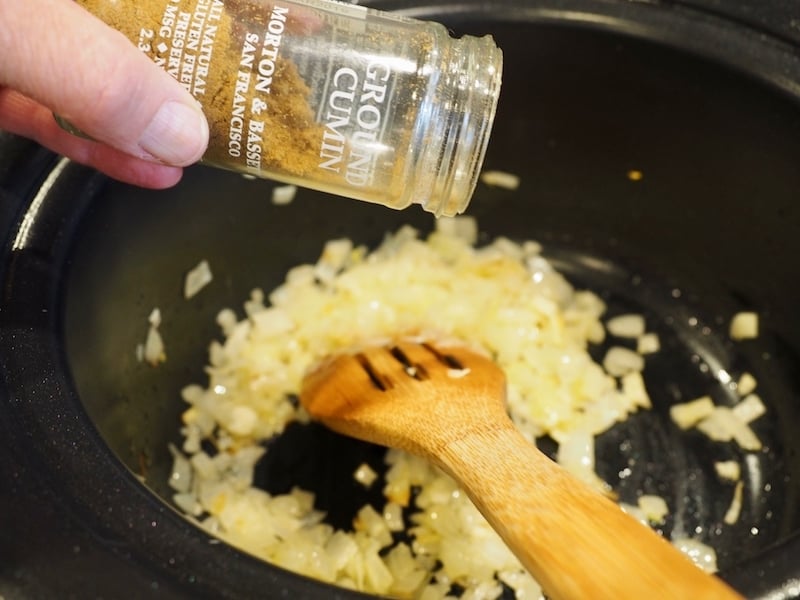 A dash (or more) of cayenne pepper, stir it around to bloom (wake up) your spices.
Now dump in your diced green chilis, no need to drain.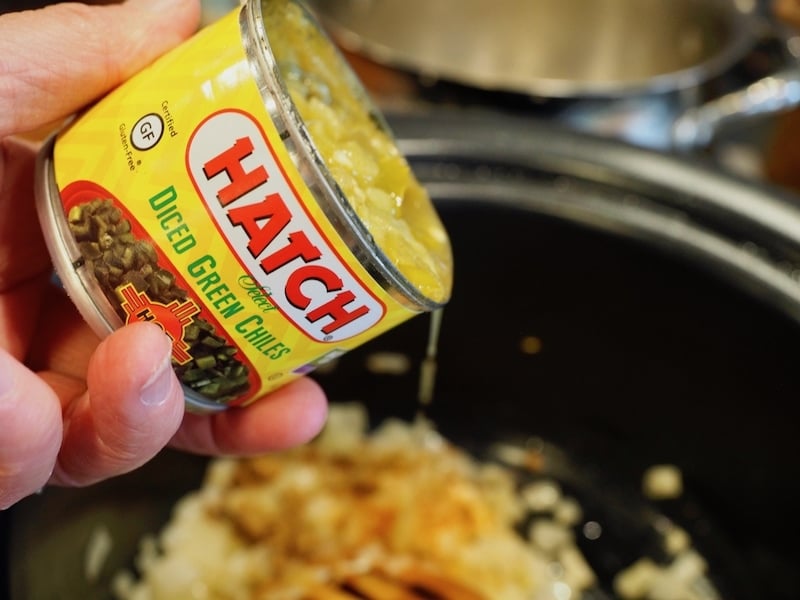 And your chicken, give it a good stir mixing those delightful spices in with the chicken and goodies.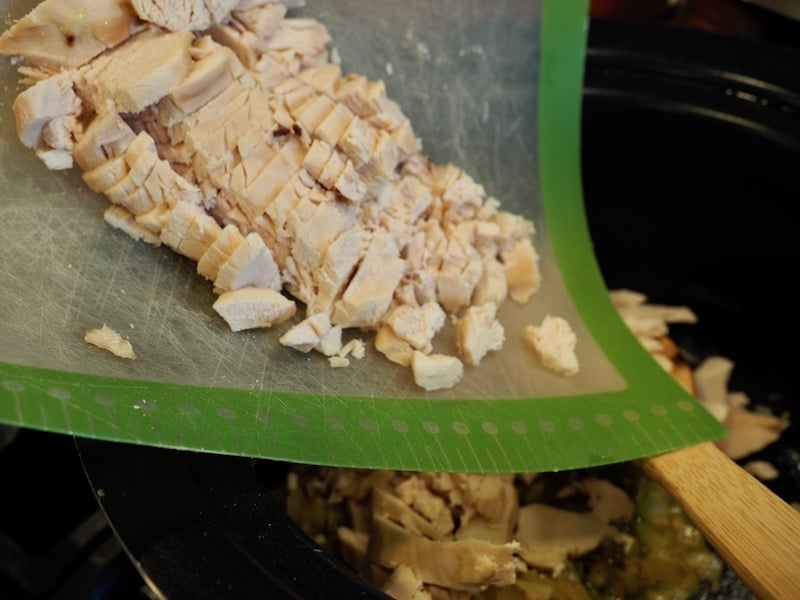 Pour in chicken stock, I used my homemade bone broth, just replace the beef bones with a chicken carcass, or wings and feet.
Psst, boxed chicken stock is just fine, I know homemade is better for you, but…sometimes boxed is just fine!
and the tomatoes…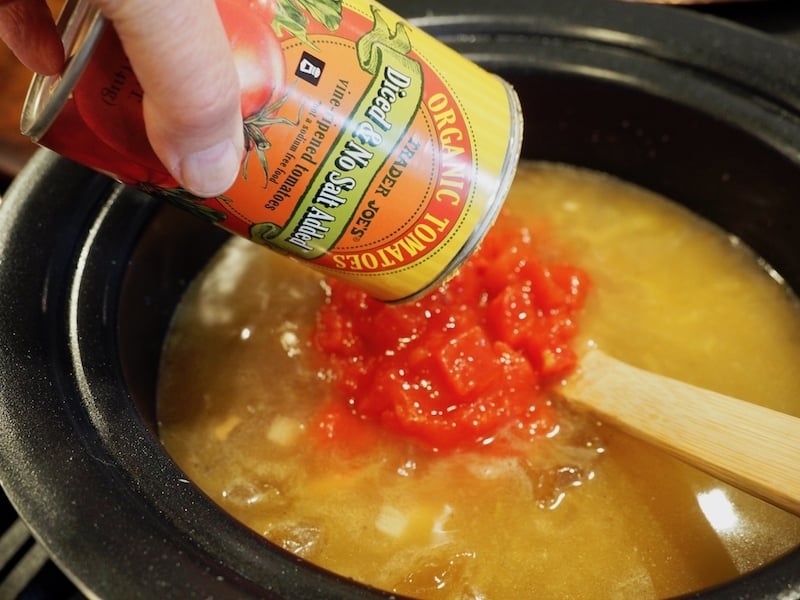 This is optional, but I like the depth and thickness it gives the soup, pour in a small single serving carton of tomato soup, or a can of condensed tomato soup.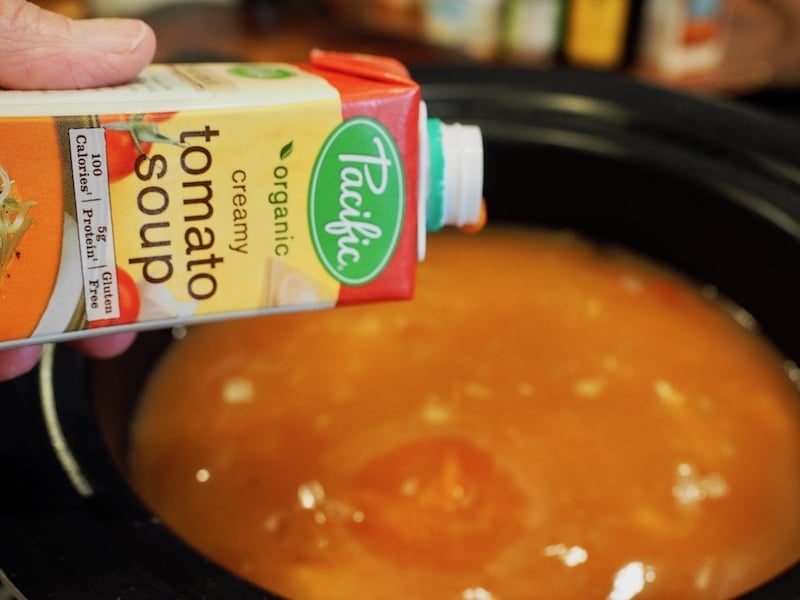 Give it all a good stir and if you are eating it right away*, add in corn and rice.
*If you've placed your soup in a slow cooker, add corn and rice 15-30 minutes before serving.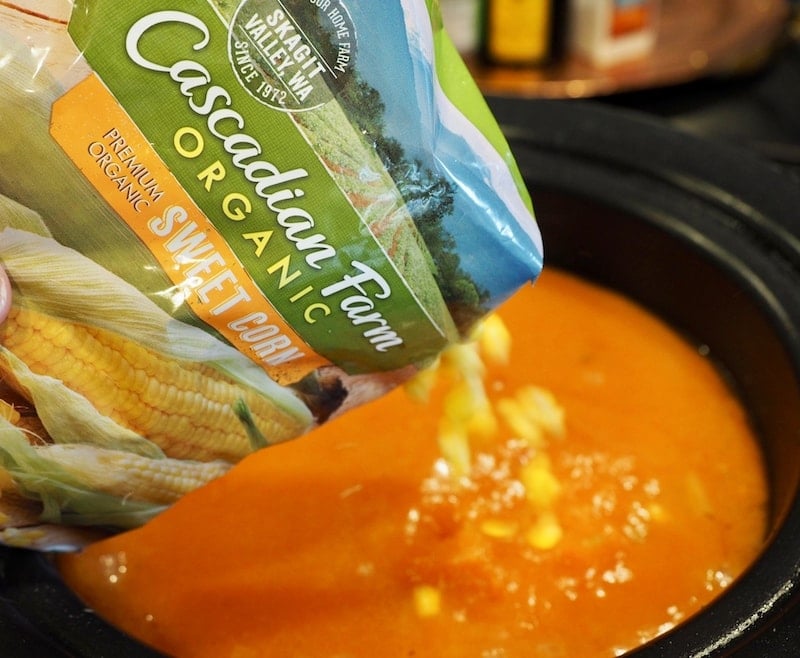 If desired, add some cooked rice. I typically make extra rice and freeze it to use in recipes just like this.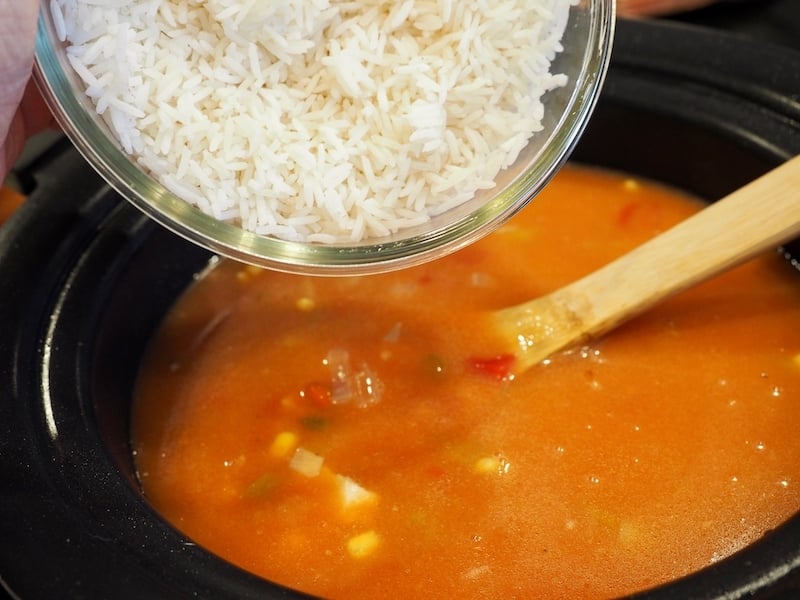 Simmer for 25-30 minutes or place the soup in a slow cooker and turn on low for 4-8 hours depending on when you need it ready. See notes for slow-cooker instructions.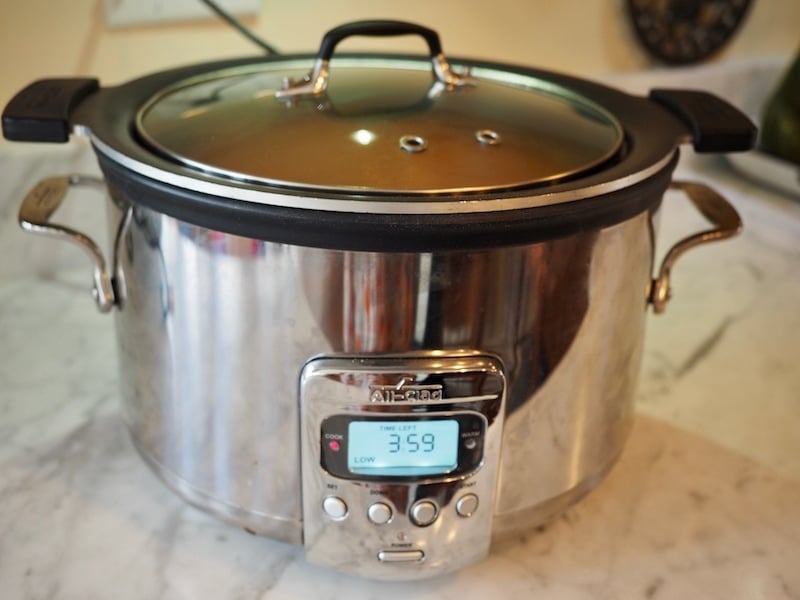 Once you are ready to eat the soup, if you haven't added it, add your corn and rice if desired. Adjust seasonings if needed, adding a little salt and pepper to taste.
Just before serving, squeeze in your lime juice and chopped cilantro and stir to combine.
How to Serve Tortilla Soup
Suggested toppings; I'm thinking if you put them on the bottom they should be called "bottomings?"
Tortilla chips (duh, it is called Tortilla soup)
Cheese (queso fresco and/or Mexican shredded cheese)
Diced avocado
Chopped cilantro
A slice of lime
Sour cream or Mexican Crema
Sliced jalapenos or a splash of Tabasco sauce.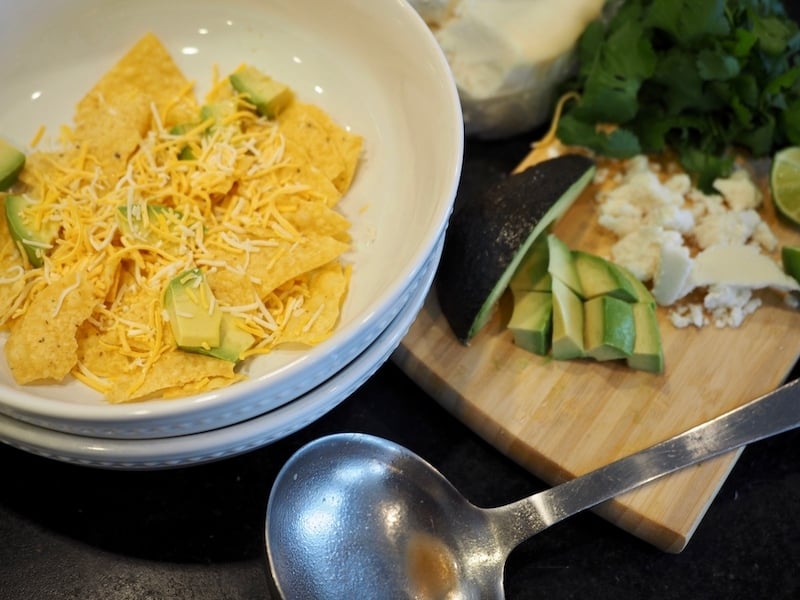 Now you're ready to pour this delicious soup on top of your "bottomings"
Serve with a few more chips, a sprinkle of cheese, a couple more avocado chunks, a squeeze of lime, and finish it all off with a little fresh cilantro.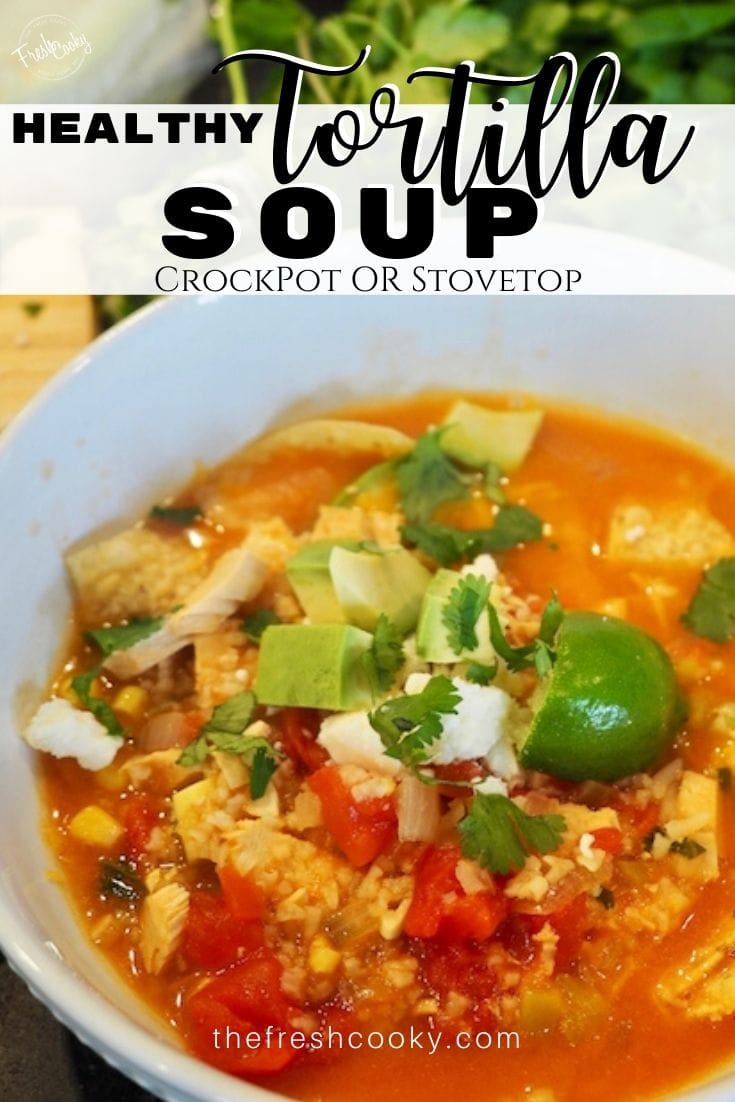 MORE HEART-WARMING MEALS
Like this recipe?
Don't forget to give it a ⭐️⭐️⭐️⭐️⭐️ star rating and comment below the recipe!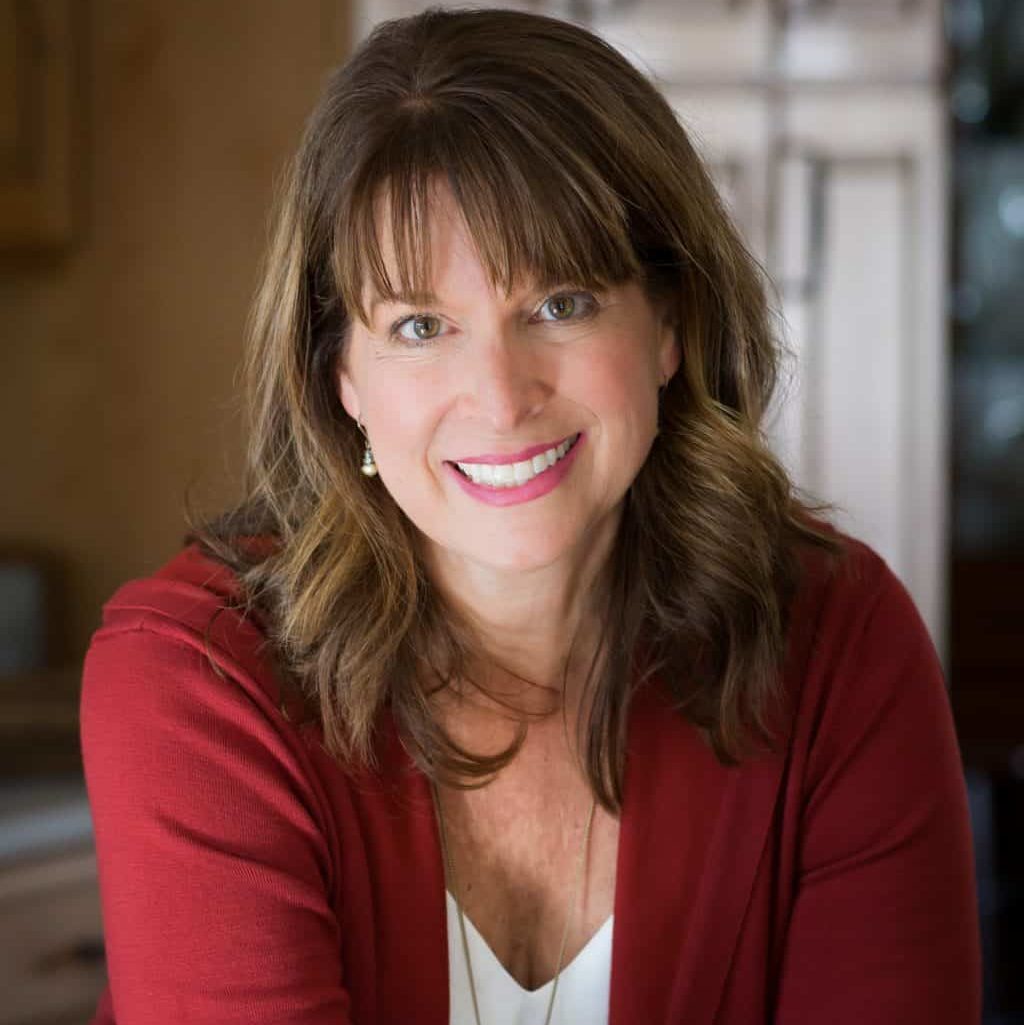 About Kathleen Pope
Recipe Innovator | Food Photographer | Food Writer
Hi, I'm Kathleen Pope. Here at The Fresh Cooky you will find easy, mostly from-scratch, trusted recipes for all occasions. From speedy dinners to tasty desserts, with easy step-by-step instructions. I am here to help teach you how to make mouthwatering recipes without spending hours in the kitchen. Read more about Kathleen here.