Apple Cider Bourbon Cocktail
As an Amazon Associate, I earn from qualifying purchases. Please read my disclosure policy.
With its comforting citrusy ingredients, this Apple Cider Bourbon Cocktail recipe will warm your soul on these chilly autumn evenings. Fresh apple butter, classic apple cider, rich vanilla, and orange flavors beautifully blend with bourbon's sweet and bitter notes.
The fall season is one of my favorite times to create unique cocktail recipes to make the holidays feel extra special. For more ideas, check out my Maple Whiskey Sour and delicious Hot Buttered Rum and must make Chai Tea Latte.
Why You Will Love this Recipe
Festive for Fall | Sipping fresh apple cider is one of the best ways to get in the fall-season spirit. Add it to a cocktail with other fall flavors, and you are sure to feel immersed in this festive start to the holiday months.
Basic Ingredients | Many of the ingredients in this easy bourbon apple cider cocktail recipe are things you may already have handy. Now that you've started stocking your refrigerator with apple cider for the season, it's time to put it to use!
This recipe serves one but can be easily adjusted to serve more! I'll show you how!
Simple Ingredients for Apple Bourbon Smash
Ingredients, directions and nutritional information in the printable recipe card at the end of the post.
Apple cider | Spiced or regular apple cider steals the spotlight in this tasty autumn cocktail.
Orange zest and orange juice | A little orange zest adds a kick of bitter citrus. And the orange juice completes this flavor.
Bourbon or whiskey | For this fall cocktail, you can use bourbon or whiskey, whichever you prefer.
Apple butter | Apple butter brings all the fall spices needed for this seasonal drink, like nutmeg, cinnamon, cloves, and more! Try my Easy Instant Pot Apple Butter Recipe for an extra homemade touch.
Vanilla | Add a couple of drops of warm vanilla extract for a bit of richness. Or, check out my Homemade Bourbon Vanilla Extract Recipe for a more unique taste.
Balsamic vinegar | This sweet-yet-sour ingredient balances out the flavors in this cocktail. If preferred, you can use a squeeze of lemon instead.
Ginger beer | I recommend using ginger beer to top it all off. However, you may swap it for similar drinks like ginger ale or ginger kombucha.
Healthy Twist
Homemade Apple Butter: This recipe is low-sugar — so if that's your jam… use the homemade apple butter.
Fresh Squeezed Orange Juice: Try squeezing fresh oranges to keep the sugars low and ensure freshness is at its peak.
Bourbon: Interestingly enough, bourbon has fewer calories than some liquors and has no sugar or carbs!
How to Make an Apple Cider Whiskey
This bourbon cocktail recipe can be quickly made with store-bought ingredients. Likewise, you can choose a healthy version and make the ingredients at home. The amount of effort is up to how fast you need that drink! 😉
For the totally homemade version of this apple cider cocktail, you will want to prepare the homemade apple cider, apple butter (see my recipe below), and orange juice before getting started.
Additionally, you'll need a cocktail shaker. If you don't have one handy, a quart sized lidded mason jar works just as well!
Measure out and combine all the ingredients in the cocktail shaker or jar, starting with apple cider, apple butter, bourbon (or whiskey) and orange juice.
Then add the vanilla, orange zest and balsamic vinegar if using (gives it a bright, beautiful balance). Cover and shake it well 15-20 times.
Next, add some ice cubes or crushed ice to a cocktail glass and place a bar sieve over the top to strain the apple cider bourbon into the glass.
Now, all you need to do is top it off with bubbly ginger beer, give it a gentle stir, and garnish the glass as desired.
Pro Mixologist Tips
Sieve: Don't have a sieve? That's okay. You can use a fine mesh strainer.
Wait: Be sure you wait to add the ginger beer, or you will have one sticky explosion when you shake it up.
Garnish
A couple of honey crisp apple slices, an orange slice, a cinnamon stick, fresh rosemary, or a sprig of thyme are some stunning garnish ideas for this apple bourbon smash cocktail.
Recommended Equipment
I love these Riedel rocks glasses, they are smaller, which is the perfect cocktail size for wimpy ol' me!
If you are looking for a simple bar kit, this is the one I own and works great.
Variations & Substitutions
Never hesitate to make a recipe your own! Get creative and personalize this cocktail. Here are some ideas you can try:
Replace the balsamic vinegar with lemon juice or sweet maple syrup.
Use apple juice in place of apple cider, if desired.
Use cinnamon whisky instead of bourbon for a cinnamon apple smash—YUM!
For lighter drinkers, this recipe easily splits between two smaller glasses. Just add some additional ginger beer.
If your guests don't enjoy ginger beer, I've also made this drink with club soda, sparkling water, and grapefruit mixer—all super delicious!
Storage Tips
Make Ahead | You can assemble everything but the ginger beer ahead of time if you prefer and chill well in the refrigerator until ready to serve, strain into ice filled glasses and top with ginger beer.
Store any leftovers in the fridge up to 2 days in airtight container.
To-go | If you're traveling with these ingredients for a family get-together, make it all ahead leaving out the bourbon (no open containers) and the ginger beer. Be sure to store the orange zest and juice, the apple slices (or other garnishes), and the Ginger beer in a small cooler.
Frequently Asked Questions
How can you make the mocktail version of this cocktail?
EASY! Just add all the ingredients except for the bourbon. Then, shake and add the amount of ginger beer you prefer. This drink is still super tasty and perfect for fall without the liquor.
Can you make this recipe to serve more than one?
Absolutely! Below, I have the ingredients and instructions for making a pitcher of this apple cider bourbon cocktail.
Is there an apple bourbon?
Sure is, Jim Beam Apple is an apple bourbon. It's a smooth combo of Apple liqueur and Jim Beam Kentucky Straight Bourbon Whiskey, you could try it in place of the bourbon in this recipe u002du002d maybe reduce the apple cider by a couple tablespoons.
Recipe adapted from Half Baked Harvest.
Apple Bourbon Smash by the Pitcher
The following recipe is intended to serve four but can easily double for a larger crowd.
8 ounces apple cider (1 cup)
½ cup orange juice, fresh squeezed is best
7-8 tablespoons bourbon or whiskey (about 4 ounces bourbon)
4 tablespoons apple butter
1 tablespoon vanilla extract or bourbon vanilla extract
2-3 teaspoons of balsamic vinegar
Ginger Beer or Ginger Ale
Place apple cider, fresh orange zest, bourbon, and apple butter in a large mason jar or cocktail shaker and shake until well combined.
Then, strain the mixture into a pitcher. Pour in the orange juice, vanilla extract, and balsamic vinegar and give it a good stir.
Leave the concentrate in the pitcher and allow guests to pour their own drink over ice, topping off with some ginger beer!
Enjoy!
If you are looking for more Apple Cider cocktails, try these Apple Cider Margarita, Apple Cider Sangria, Martinis with Apple Cider or this Apple Pie Moscow Mule.
Festive Foods to Serve with this Apple Cider Bourbon Cocktail
Looking for some festive sweets and treats to pair with this cocktail? Check out the ideas below:
Shake the mixture well so all the delicious fall flavors blend– all but the ginger beer, of course.
September and October just scream (pun intended) apple everything and this drink will easily become a favorite!
Try my other popular cocktails
I hope you loved this recipe for Apple Bourbon Smash — if you did, would you share your creation on Instagram, Facebook and Pinterest? And be sure to comment below!
Like this recipe?
Don't forget to give it a ⭐️⭐️⭐️⭐️⭐️ star rating and comment below the recipe!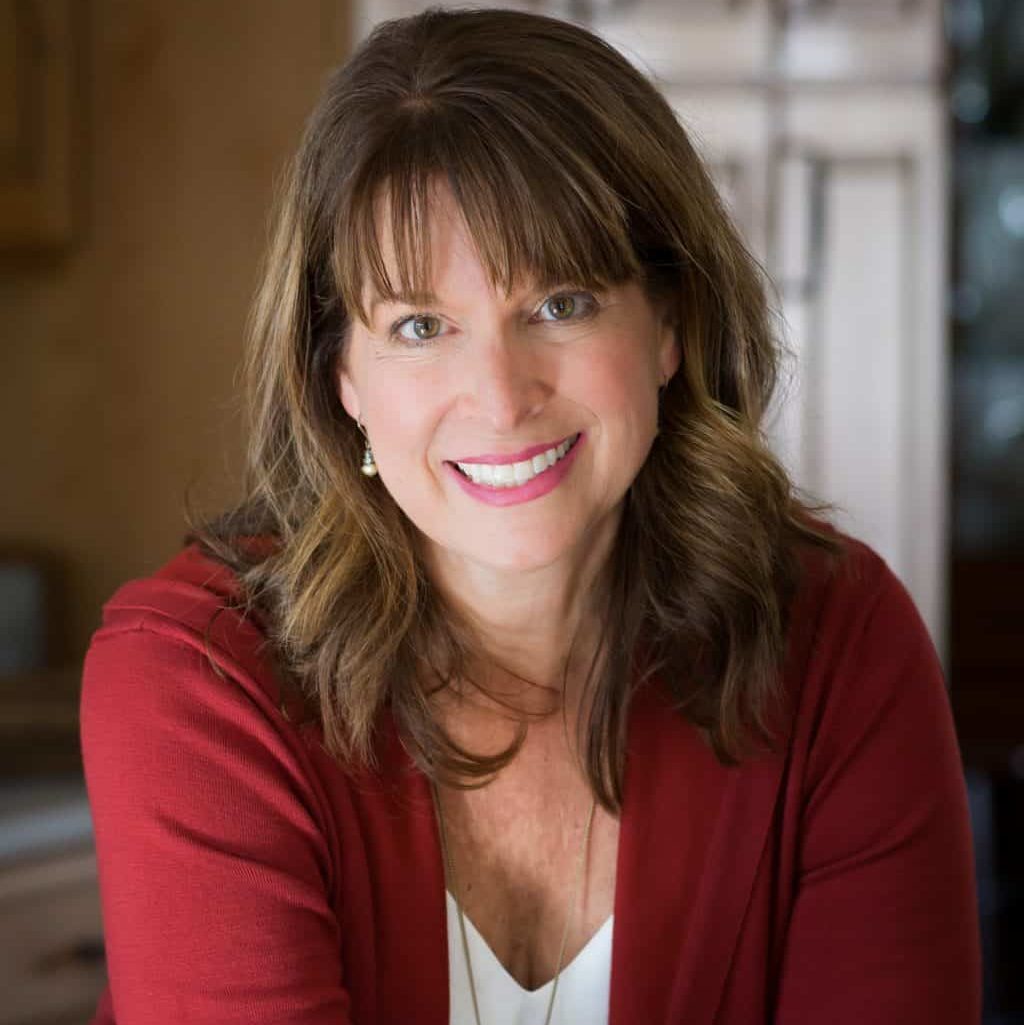 About Kathleen Pope
Recipe Innovator | Food Photographer | Food Writer
Hi, I'm Kathleen Pope. Here at The Fresh Cooky you will find easy, mostly from-scratch, trusted recipes for all occasions. From speedy dinners to tasty desserts, with easy step-by-step instructions. I am here to help teach you how to make mouthwatering recipes without spending hours in the kitchen. Read more about Kathleen here.