As an Amazon Associate, I earn from qualifying purchases. Please read my disclosure policy.
Crème Anglaise is the most amazing vanilla custard sauce, dessert, pouring custard! A luxurious, creamy, rich sauce, that has so many uses. How could milk, cream, eggs, sugar and vanilla taste so amazing!?
What IS Crème Anglaise?
Crème anglaise (French for "English cream") is a light pouring custard used as a dessert cream or sauce. It is a mix of sugar, egg yolks, and hot milk often flavoured with vanilla. Its name may derive from the prevalence of sweet custards in English desserts.

(source)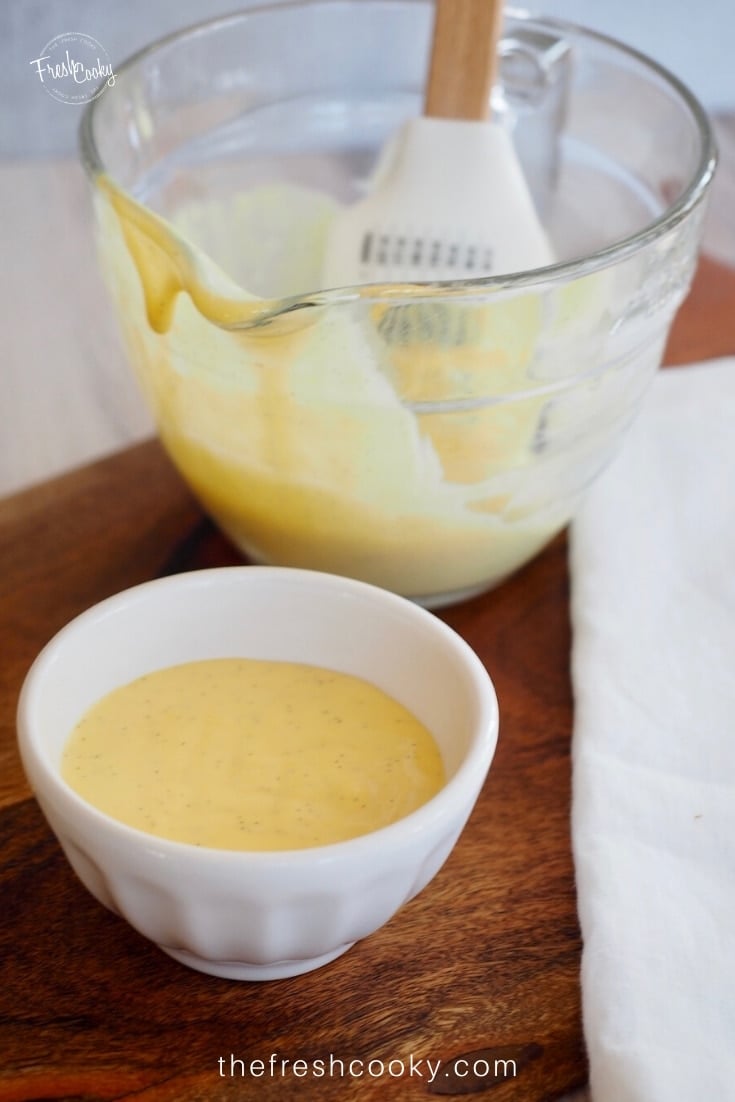 I first tried creme anglaise when I lived in Germany, my house mother made rote grütze (someday I will get my recipe out) and poured this creamy, vanilla custard on top. I thought I had died and gone to heaven, it's that good!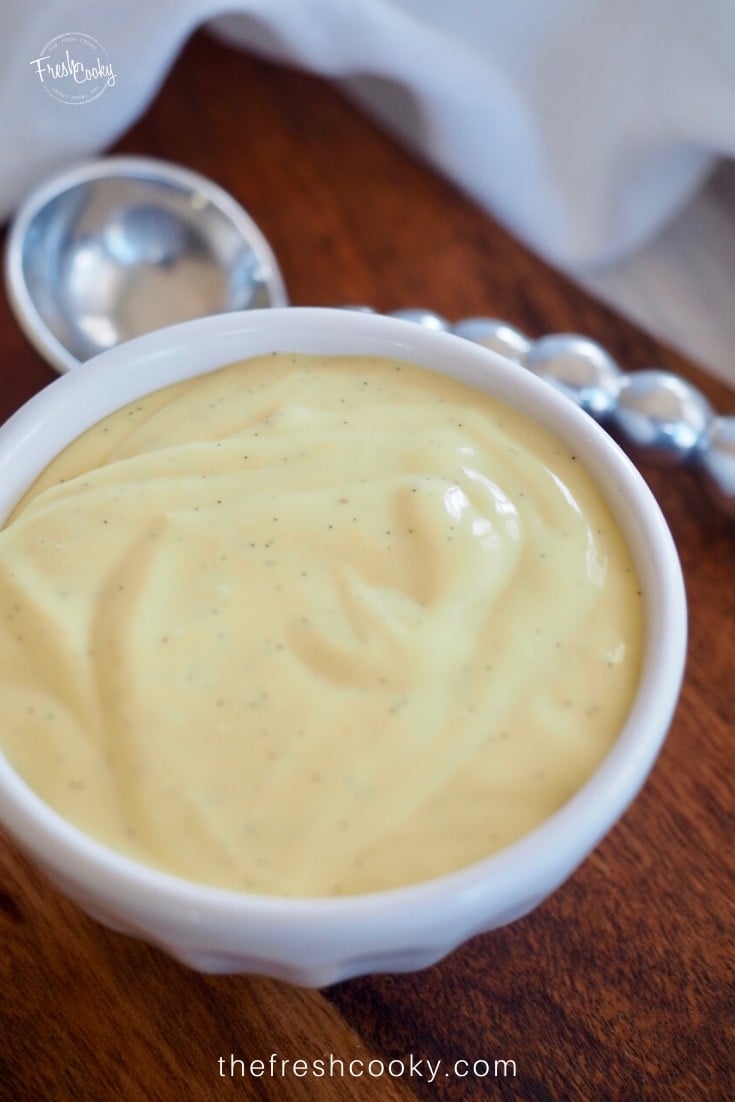 Ways to Use Crème Anglaise
Ingredients for this Saucy Custard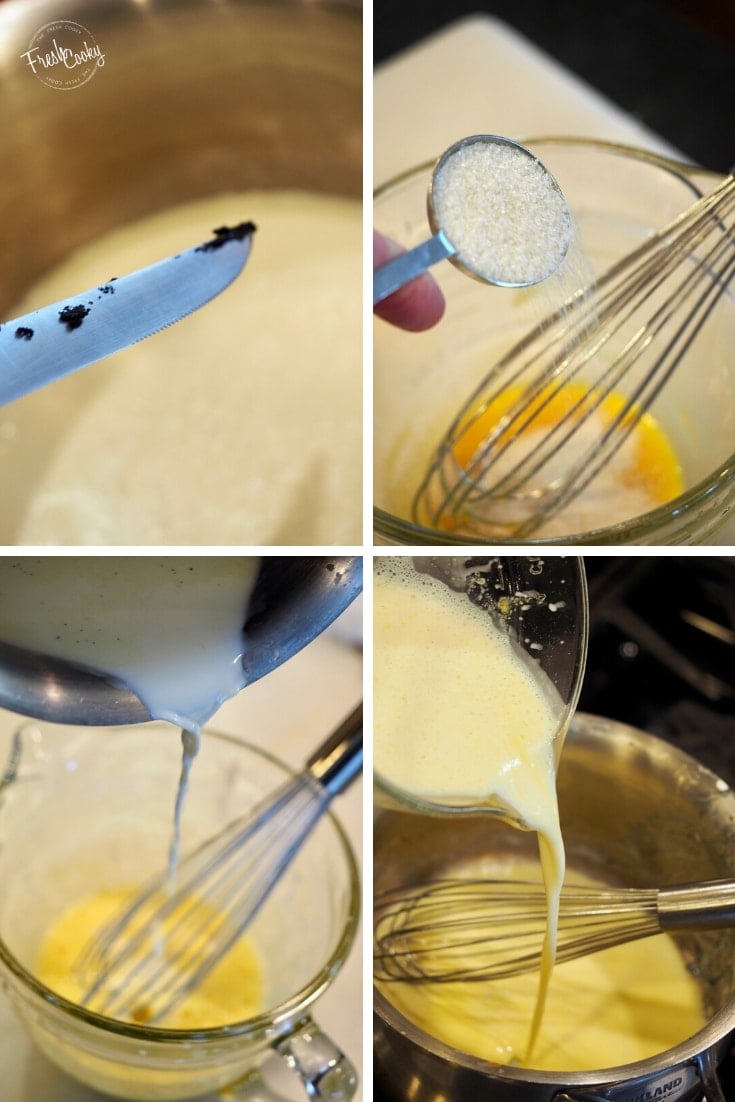 Anyone can make this sauce! In just a few minutes you will have an amazing dessert sauce to wow your family and friends.
Making Crème Anglaise
In a heavy bottomed medium saucepan, combine milk and whipping cream. Scrape seeds from vanilla bean; then add the bean itself. Bring milk mixture to a simmer, remove from heat.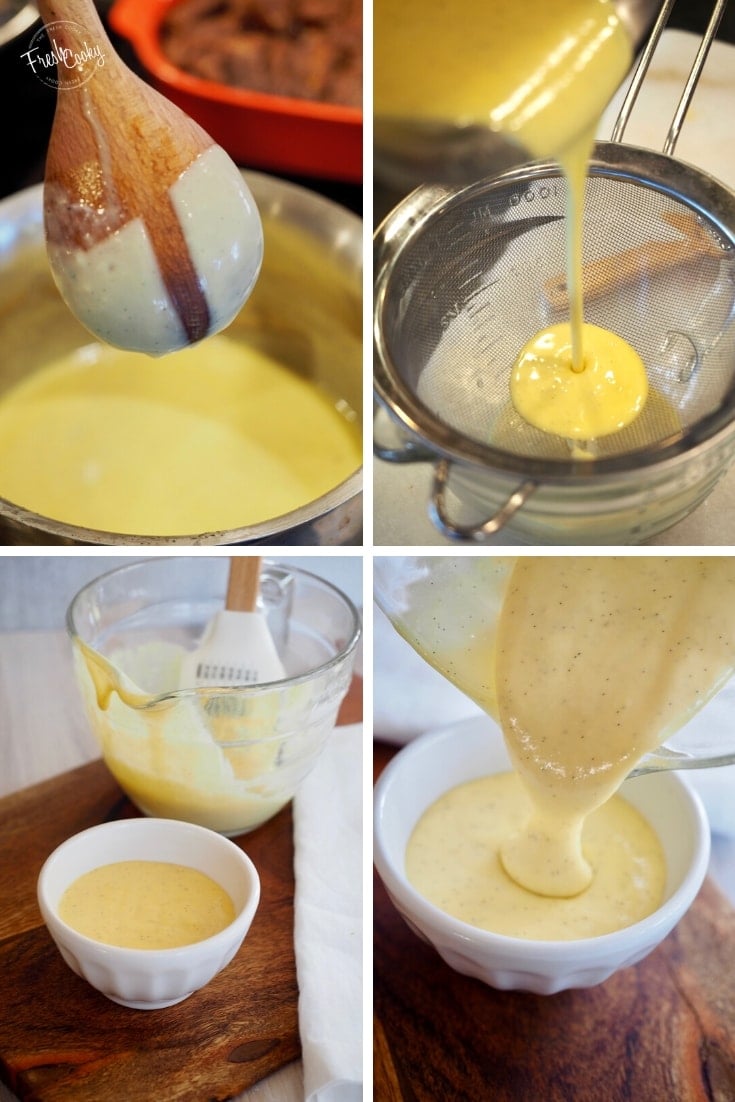 In a separate mixing bowl, whisk egg yolks and sugar until light yellow. Gradually whisk hot milk mixture into the egg and sugar mixture. Return custard to saucepan, stirring constantly over low heat until custard thickens and leaves a path in the back of a spoon when finger is drawn across, about 5 minutes. Be careful not to boil.
Place a fine mesh strainer over a small bowl and pour custard through strainer. Serve warm immediately or allow to cool, then cover and chill. Lasts up to 5 days in the refrigerator.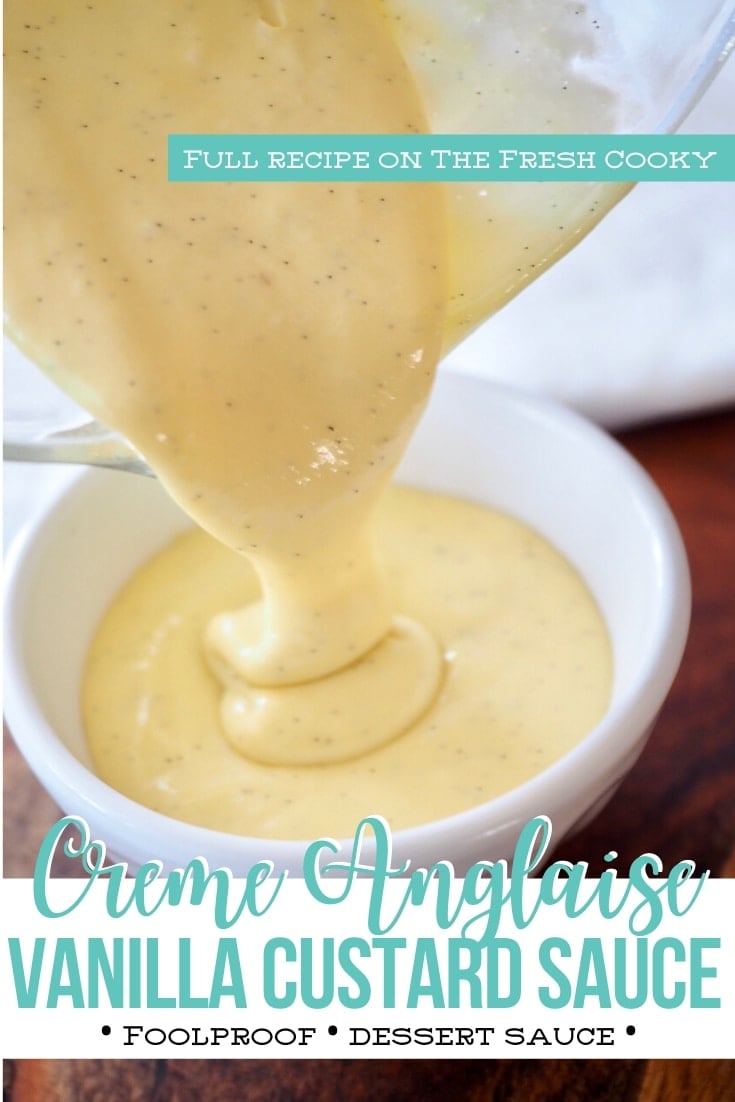 Give these other simple sauces a try with your next dessert!
Like this recipe?
Don't forget to give it a ⭐️⭐️⭐️⭐️⭐️ star rating and comment below the recipe!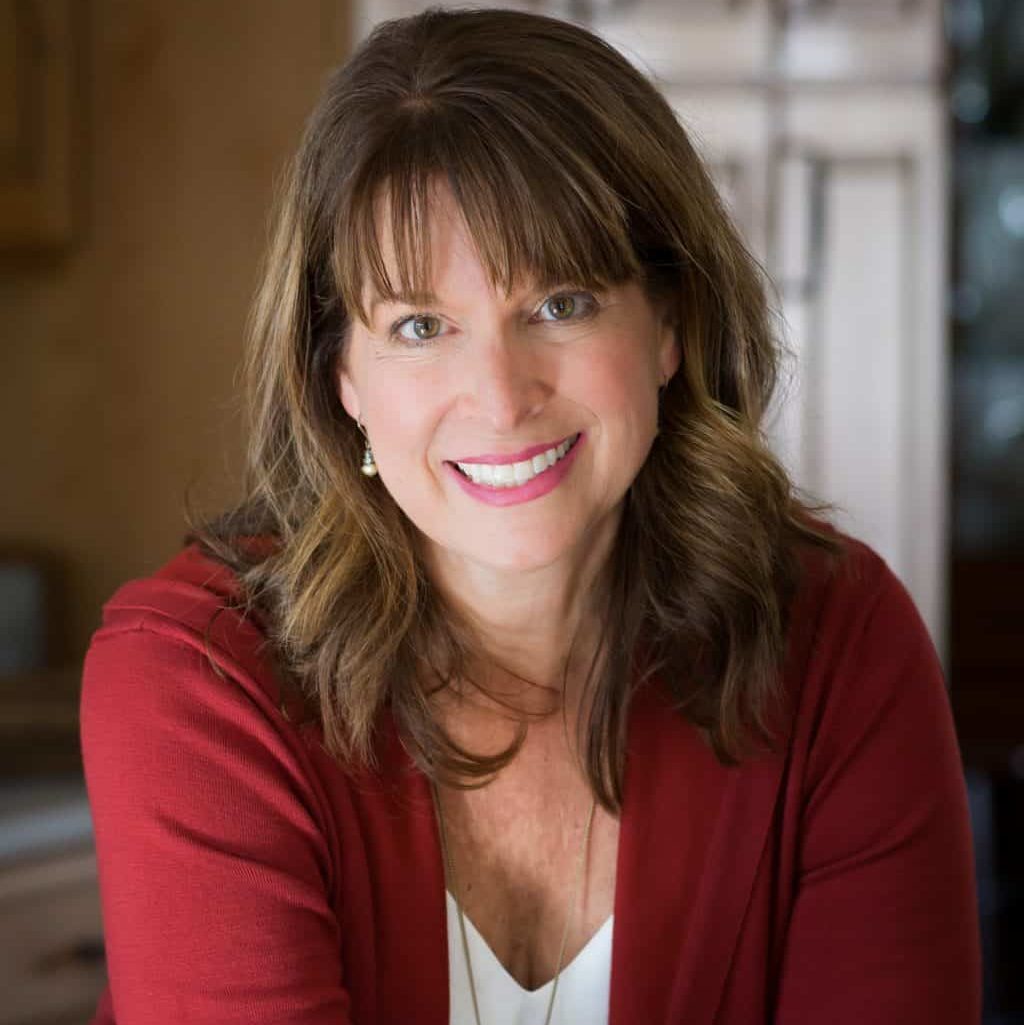 About Kathleen Pope
Recipe Innovator | Food Photographer | Food Writer
Hi, I'm Kathleen Pope. Here at The Fresh Cooky you will find easy, mostly from-scratch, trusted recipes for all occasions. From speedy dinners to tasty desserts, with easy step-by-step instructions. I am here to help teach you how to make mouthwatering recipes without spending hours in the kitchen. Read more about Kathleen here.